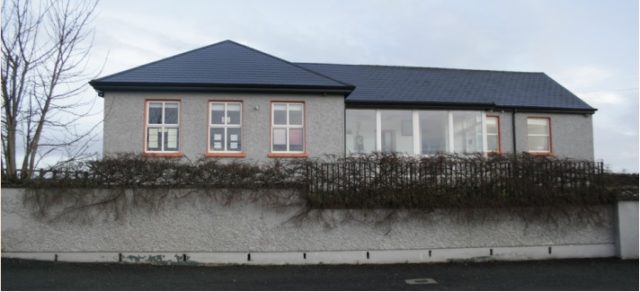 A Laois primary school is in the process of buying land in order to develop much-needed car parking facilities – and have launched a massive Monster Draw with a range of very impressive prizes on offer.
Paddock NS, which is two miles outsides Mountrath on the road to Kinnity and the local school for Slieve Bloom GAA club, will hold their Monster Draw on February 9 in Tom's Bar in Mountrath.
And the top prize is a trip to Madrid to see huge rivals Atletico Madrid and Real Madrid next April – with flights, match tickets and accommodation all included.
The second prize is three trailer loads of seasoned firewood, sponsored by Brophy Timber Services Ltd, worth €600 with third prize an eight-course meal for two in Ballyfin House.
All of the prizes have come through the school's contacts and details of many more will be made available before the draw.
"We're looking to acquire land as parking is a huge problem for us and has been for many years," explains principal Bernadette Fitzpatrick, herself a past pupil of the school.
"The board are making a conscious effort to address that. The school has gone through two major renovations – in 2008 and 2010 – and we now have more students in the school than ever before.
"We have 78 students, three mainstream classroom teachers, a Special Education teacher and a part-time visiting Special Ed teacher. We also have two SNAs, a part-time secretary and a part-time cleaner along with various music, dance and sport instructors that visit on a weekly basis. And we have no car parking facilities for these or any visitor to the school. There was never a provision made for car parking.
"We are at the side of the road and the teachers man the road at 3pm ever day, only letting a couple of cars through at a time and only letting students out in phases."
Tickets are €10 each and are available from parents of students in Paddock NS or by calling the school on 057 8732160 or by contacting school principal Bernadette Fitzpatrick on 087 2270751.