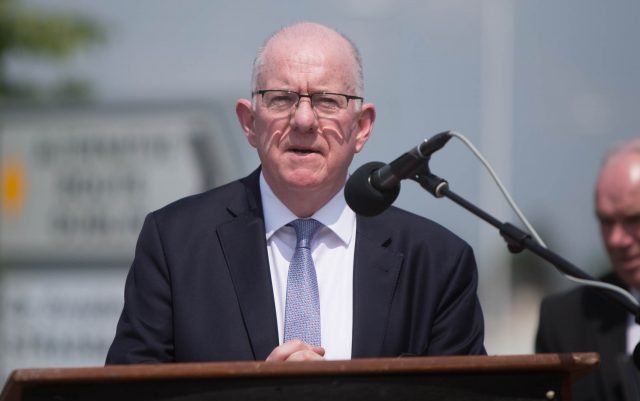 His late father Oliver J Flanagan was the intended target of an IRA bomb in Garryhinch in 1976 that killed a young member of an Garda Siochana and badly injured four others – and on Friday Charlie Flanagan was in Templemore as Minister of Justice to honour those men with the prestigious Scott Medal for Bravery, 41 years after the atrocity.
"It is a deeply personal and poignant moment for me to be here today as Minister for Justice and Equality for the posthumous award of a Gold Scott Medal to Garda Michael Clerkin," he said.
"His four colleagues Sergeant Jim Cannon, Detective Garda Tom Peters, Detective Garda Ben Thornton and Garda Gerry Bohan, who thankfully are still alive to see this day, to receive Gold Medals.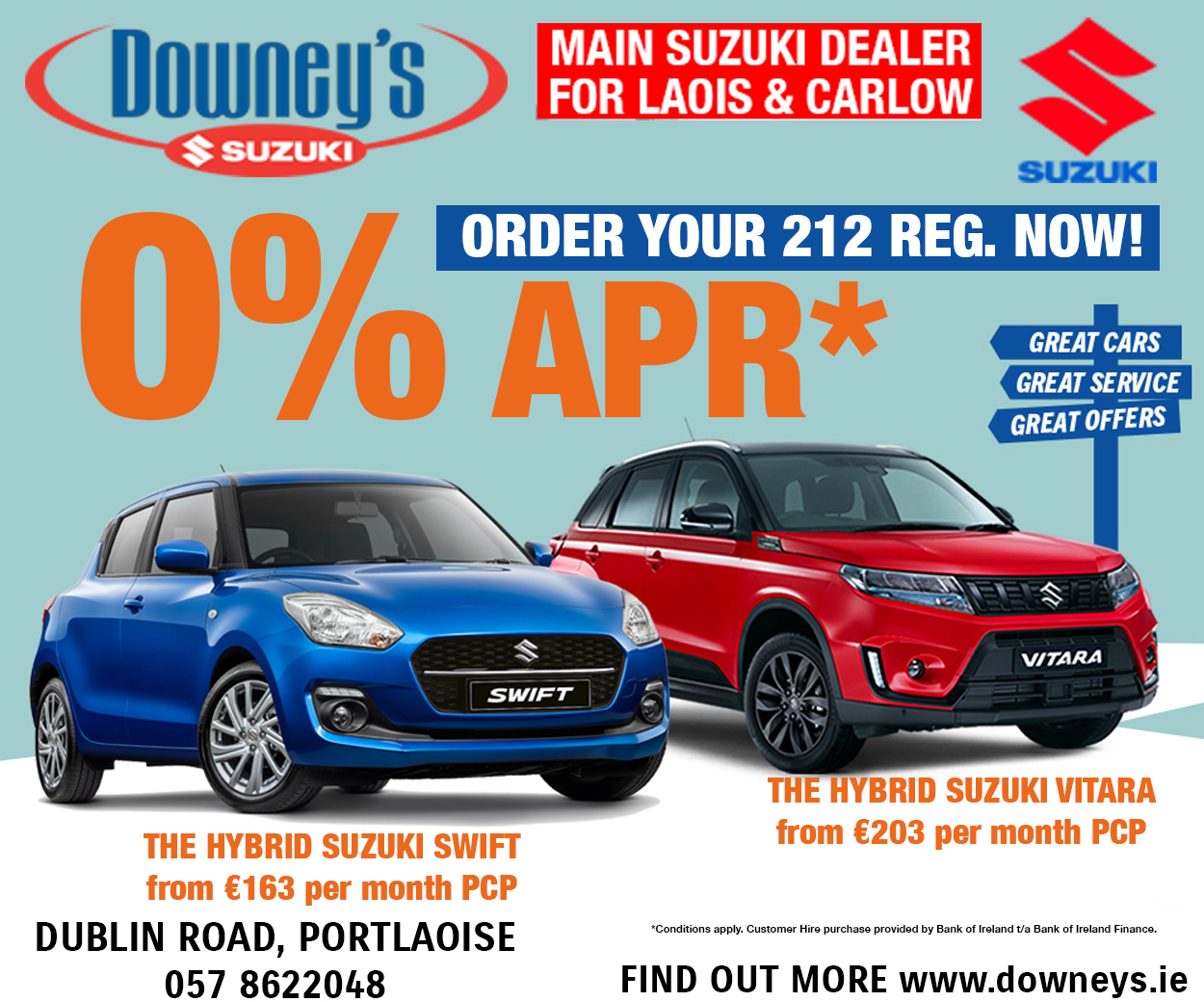 "Forty one years ago on the 16th of October 1976 Michael, Tom, Ben, Jim, and Gerry were on duty in their local community. Michael was just 24 having proudly become a member of An Garda Síochána four and a half years earlier.
"They were not to know that later that day they were to be the victims of a cowardly plot to lure them to their death.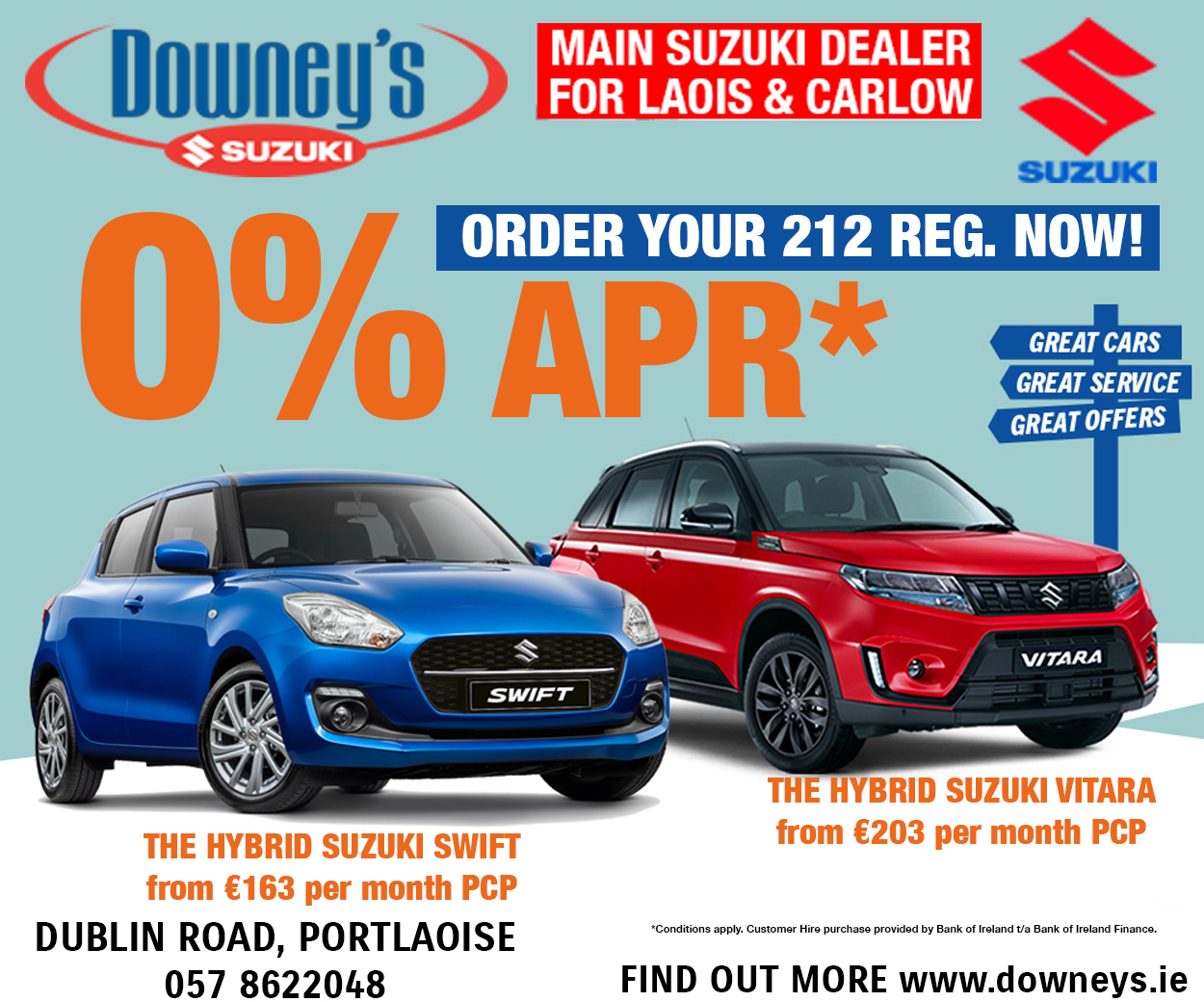 "An anonymous telephone call was received in Portlaoise Garda station that a number of armed men had gathered in a derelict cottage at Garryhinch, Portarlington with the intent to kidnap and kill my late father who at that time, as well as representing the Constituency of Laois-Offaly, was Parliamentary Secretary to a member of the Government.
"A search of the cottage was planned and Michael and his colleagues went to search the premises and confront the gang. Michael was first to enter the cottage through a window. He opened the front door to let his colleague in and a bomb exploded killing him instantly and grievously wounding his four colleagues.
"Garda Peters lost his sight and suffered severe damage to his hearing that day.  No warning was given and they were shown no mercy. It was a deliberate, heinous and cowardly act.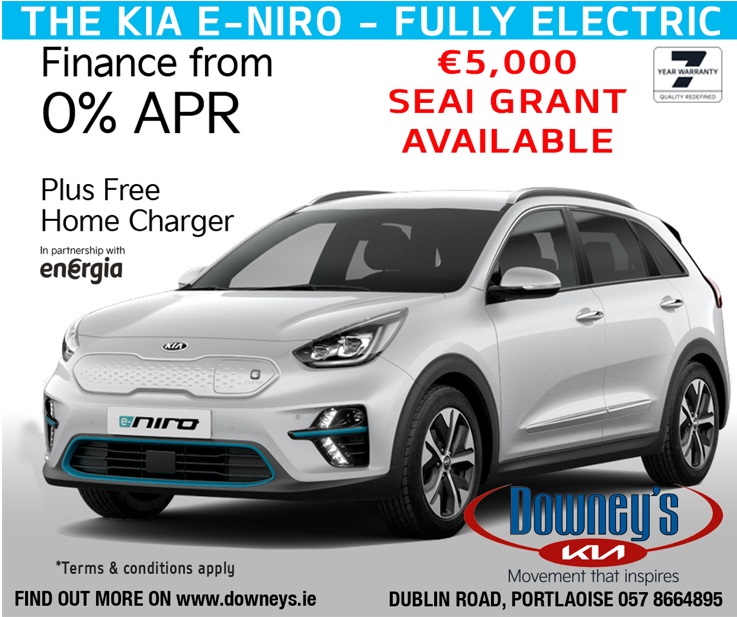 "I remember that night as if it were yesterday. I was at home in Mountmellick with my parents and my three sisters when a call was received from the Gardaí. My father came into the room and told us that no one was to go out. He did not elaborate but from his demeanour, I knew something was wrong.
"At about 11:50pm we were about to go to bed when there was a rap on the door and a number of Gardaí were there. I remember vividly the uniform and plain clothes Gardaí surrounding the house. Some of the Gardaí came in and told my father of the awful events that had unfolded.
"I have never forgotten their courage and selflessness on that fateful night and I feel enormously privileged to be here today, 41 years later as Minister for Justice and Equality, when their bravery and sacrifice is being recognised by the award of a Gold Scott medal.
"Of course, no medal or words of mine could ever negate the loss of Michael's life to his family including his brother Peter who is here today, his friends and colleagues, or the suffering caused to Tom, Ben, Jim and Gerry, but I know that today's  award of the Scott Medal is hugely important to them as it is a fitting tribute to their exceptional personal bravery, and commitment to public service. On behalf of my family, I would like to offer them my heartfelt thanks.
"I also wish to acknowledge the support of the local community who responded by immediately making their way to the scene to assist the Gardaí in rescuing the survivors from the debris of the house.
"There is no doubt but that these were among the darkest days in the history of the State. The day before the ambush the Supreme Court had upheld the constitutionality of the Emergency Powers Act 1976.
"We were in the midst of the Troubles and the State's authorities had to face an unprecedented attack on its very existence from paramilitary groups who engaged in a long and bloody campaign of terrorist bombing, murder and criminality.
"Many of you gathered here will recall how those events sadly dominated our daily diet of news. So many lives were lost and so many people were bereaved, needlessly.
"In the face of that threat the brave men and women of An Garda Síochána, supported by their colleagues in the Defence Forces, and by law-abiding communities the length and breadth of this country, stood firm in defence of this State and of our democracy.
"Their heroic bravery in our cause puts in sharp contrast the ignominious cowardice of those who sought to undermine our way of life.
"Today is testimony that the gratitude of the Nation for the valiant acts of heroism performed by members of An Garda Síochána in protecting the State during those drastic times will endure through the ages in the national memory and long outlive the grubby acts of those who dared to take their lives.
"On behalf of the Government and every citizen, I wish to thank you, and to assure you of our gratitude, respect and support.
"As we reflect on your heroic actions, many of us will wonder at the source of your courage and determination to take whatever steps were required to face down criminals or to save a life, at great personal risk, when you were called upon to do so.
"The answer quite simply must be that as a member of An Garda Síochána, courage comes naturally to, it is part of what you are, and you draw your strength and courage from the people you work with and from the communities who support you and stand with you.
"In conclusion, your awards are testament that the bravery and courage you have shown endures, through the gratitude of the people whose lives and property you took great personal risk to save and protect, and through the community you serve holding you in such high regard.
"Your bravery serves as a beacon to those that follow in your footsteps and honours the proud tradition of An Garda Síochána of being the first to respond without fear for their own safety, to our calls for help when our safety is threatened. It is because of you that, despite the many challenges that we face as a country we are still blessed to live in a democracy."
SEE ALSO – Local garda to receive bravery medal
The LaoisToday 2017 Annual is now on sale in bookshops and newsagents around the county – this is where you can buy it