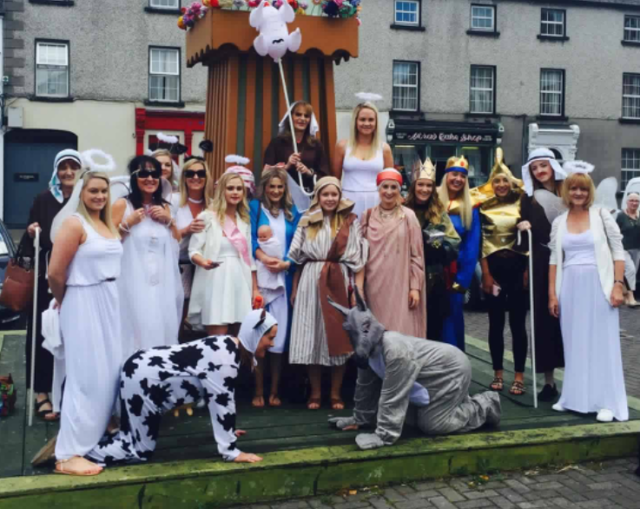 This Hen Party from Mountmellick went viral after dressing up as the set of the Navitity scene this August. 
Mary Rose Melia and her friends set off from Mountmellick down to Carrick-on-Shannon with their shepards, angels, cows and donkeys in tow. 
We wondering what they be tempted to dress up the same for this time of year?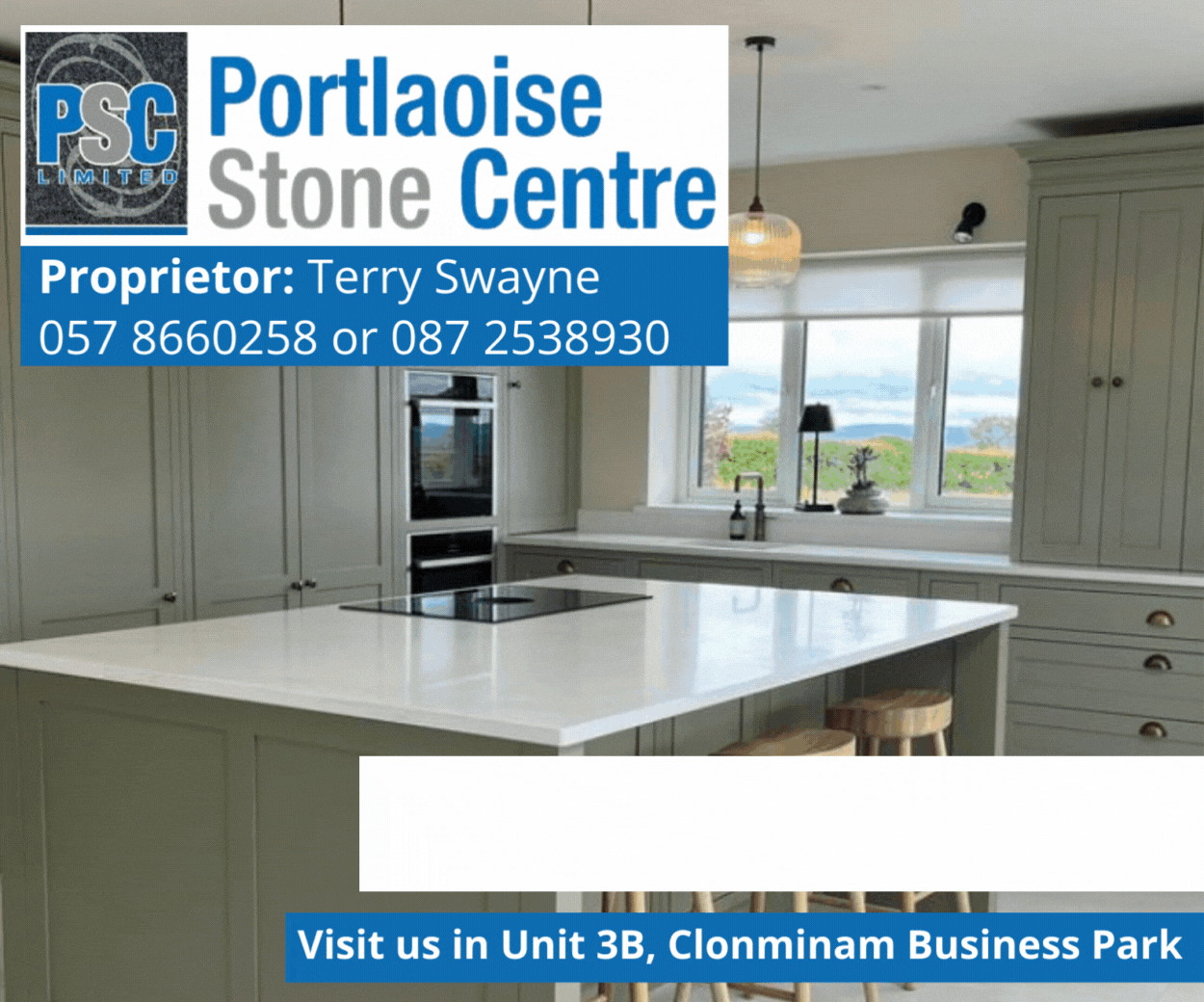 _______________________________________________________________________
You have to hand it to this group of women that set off from Mountmellick today for a Hen Party in Carrick-on-Shannon.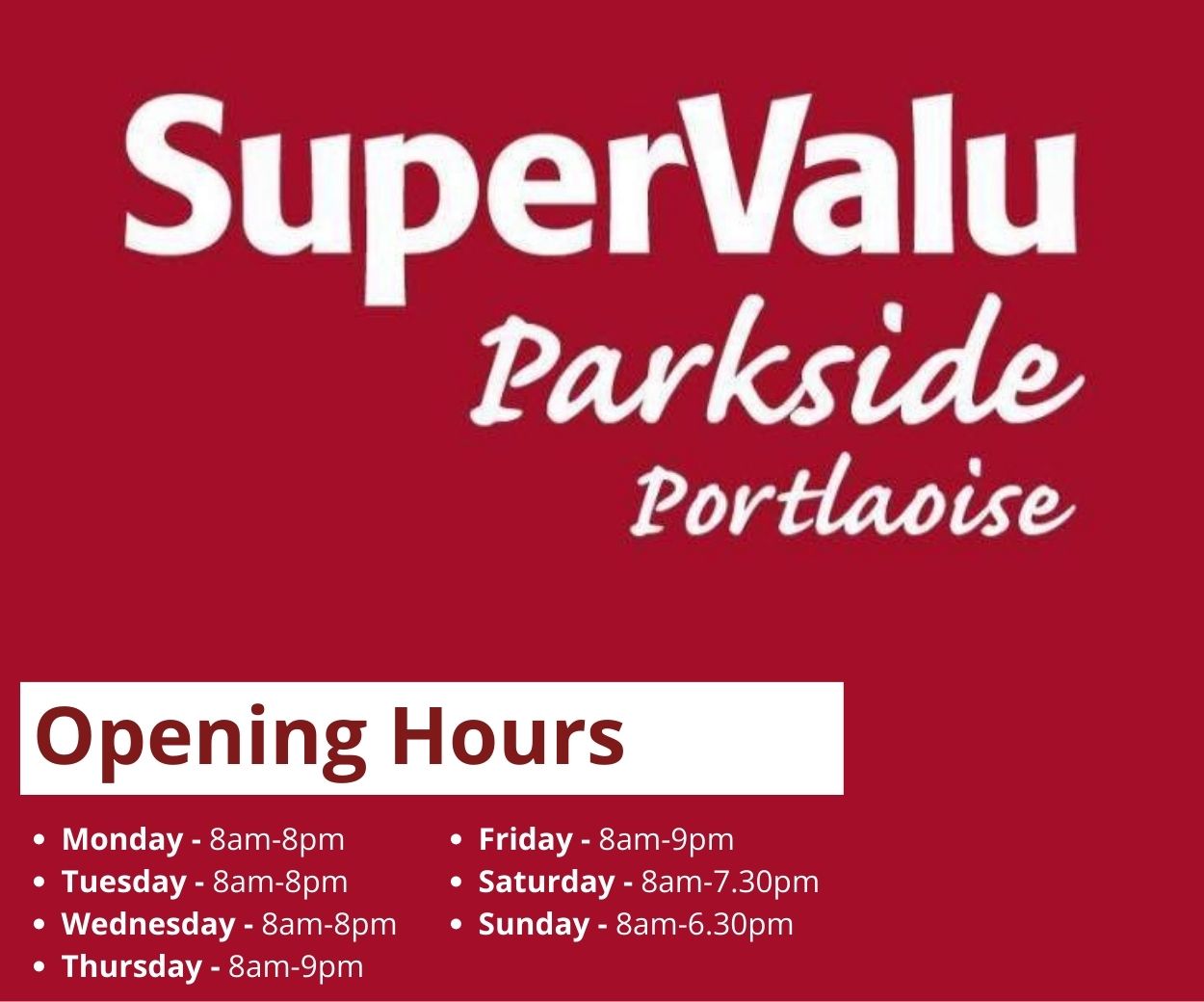 Mary Rose Melia is to wed Colin 'Wally' Dunne on September 29 and a group of 19 friends and family are enjoying the countdown to the big day with a Hen Party theme to match anything that has gone before.
Mary Rose, according to her friends, was the Virgin Mary in every Nativity Play in Primary School and wore the same costume from Junior Infants to 6th Class. So the choice for the Hen Party was an obvious one really. They've all dressed up as various characters from the age-old fable.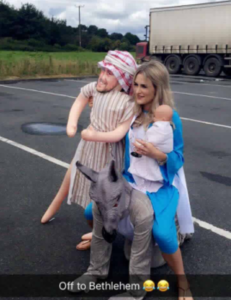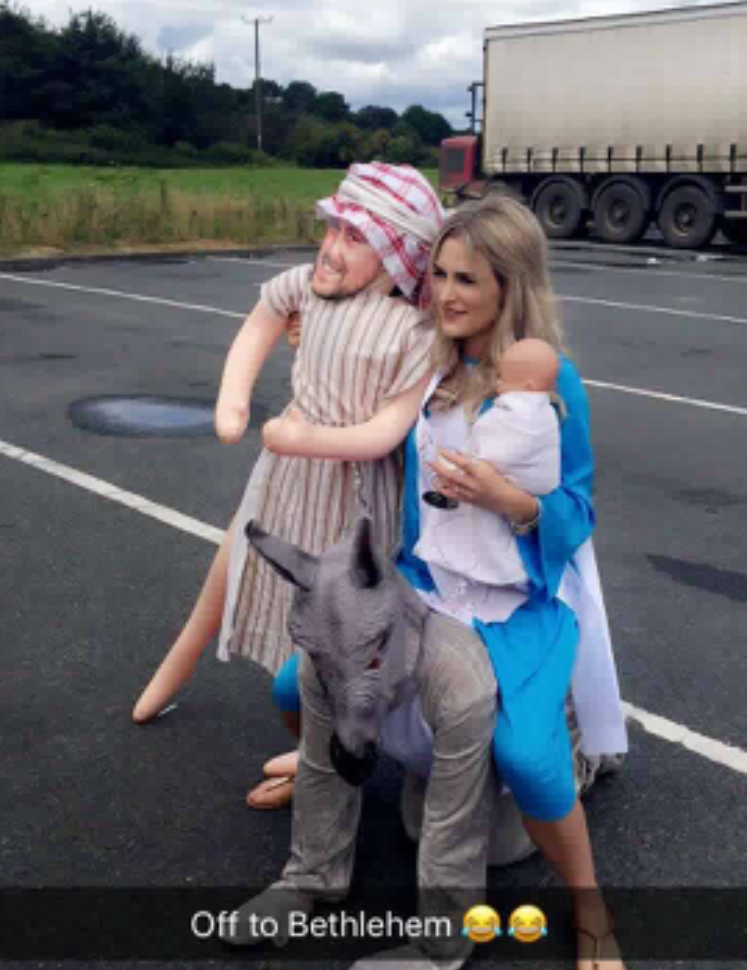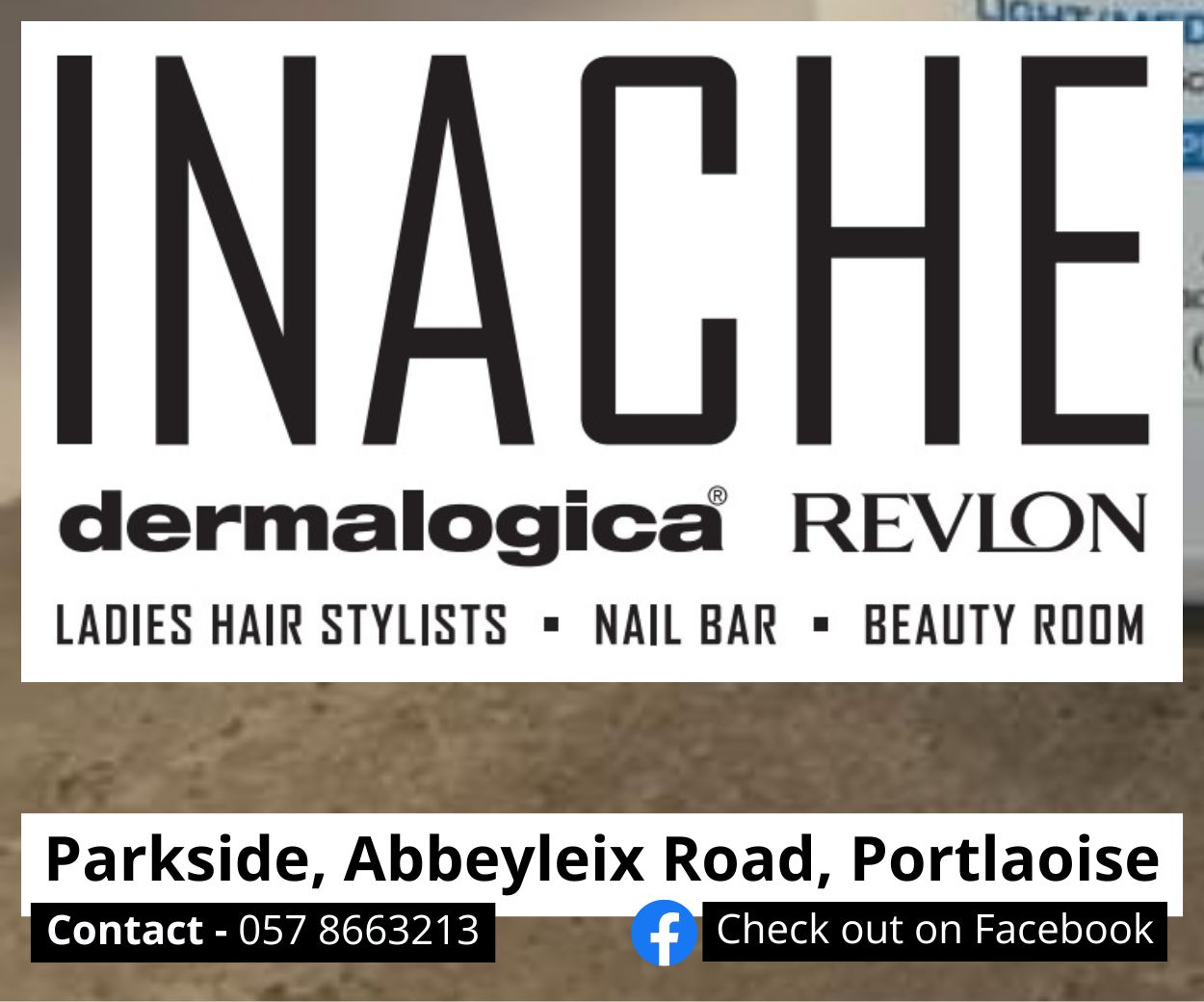 They've Wise Men, Shepherds, Angels, a donkey, a cow, a Virgin Mary, a Baby Jesus and Joseph himself (the groom) is a blow-up doll. They must have been some sight in the Square in Mountmellick as they headed off.
What a serious effort. Fair play girls!
And men of Carrick-on-Shannon – be warned, they're heading your way!
SEE ALSO – Stellar line up announced for Electric Picnic Christmas Busk
The LaoisToday 2017 Annual is now on sale in bookshops and newsagents around the county – this is where you can buy it