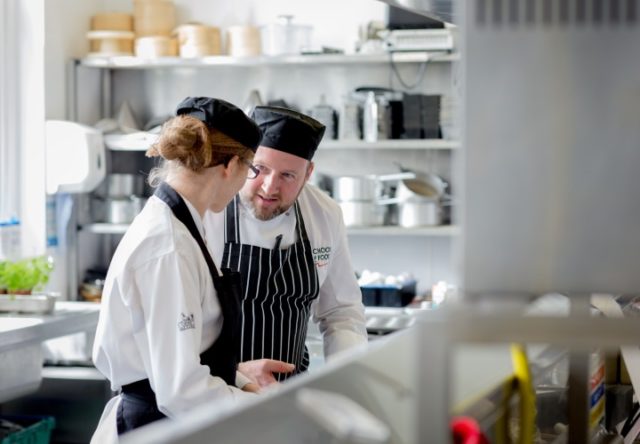 The Kilkenny School of Food, Thomastown, Co Kilkenny are offering an exciting opportunity for Cookery Tutors on their upcoming 'Modern Skills for Modern Chefs'  Commis Chef Course, which will run from 26 Feb to 16 May in Thomastown, Kilkenny
They are seeking applications from suitably equipped candidates to lead the 11 week Certificate Training course.
This unique cookery course has been designed to teach all the skills and techniques required of a Modern Commis Chef.
The applicant (s):
Will be an excellent communicator and a self-starter with a positive and go-getting attitude.
Will be passionate about food, modern trends and have a substantial food repertoire.
Will have experience working in professional kitchens:- cookery methods, kitchen management, HACCP.
Teaching experience is desirable but not essential.
Will prepare and inspire 16 course participants for immediate employment in the tourism and hospitality sector.
Excellent package for the right candidates.
The successful candidate will be engaged for 14 weeks beginning 12 Feb 2018 in Thomastown, Co Kilkenny. Send expressions of interest with CVs to info@schooloffood.ie by Monday, January 22nd.
Candidates are also being sought to participate in the course. Interested persons can visit www.schooloffood.ie for further information.
ABOUT THE SCHOOL OF FOOD
The Kilkenny School of Food in Thomastown is a food hub for innovation and learning which is achieved through strategic partnerships and community collaboration.
They aim to become an acclaimed training centre for aspiring and experienced professional chefs.
By 2020 the non-profit and self-sustaining School of Food will be a nationally recognised Professional Chef Training Centre delivering training at all levels in food, horticulture and the culinary arts, from seed to plate.