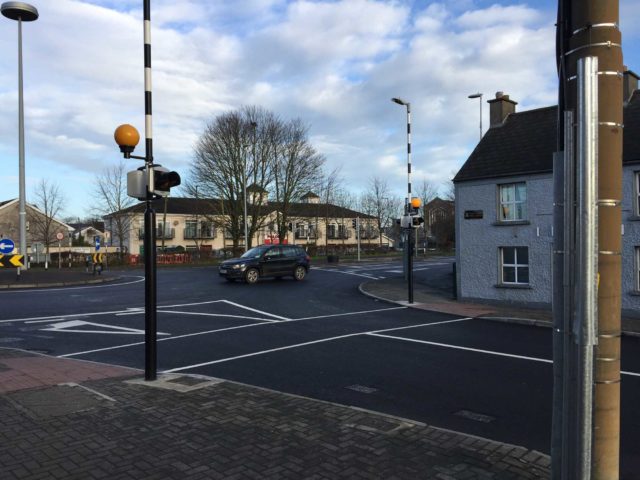 It seems to me that between Portlaoise Municipal District and Laois County Council that there's a breakdown in communication.
A few months back work was carried out in the centre of the town to replace the surface of the roundabouts outside the Catholic Church. This work is now complete but someone forgot to put the Zebra crossing lines back down. There are now three crossings with all the marking required for pedestrians but without the zebra lines, they are near invisible to drivers.
It's a lethal combination of visual aids for drivers versus the right of way for pedestrians. I'm sure there have been some near misses but maybe it'll take a serious collision before the lines are put back the way they were.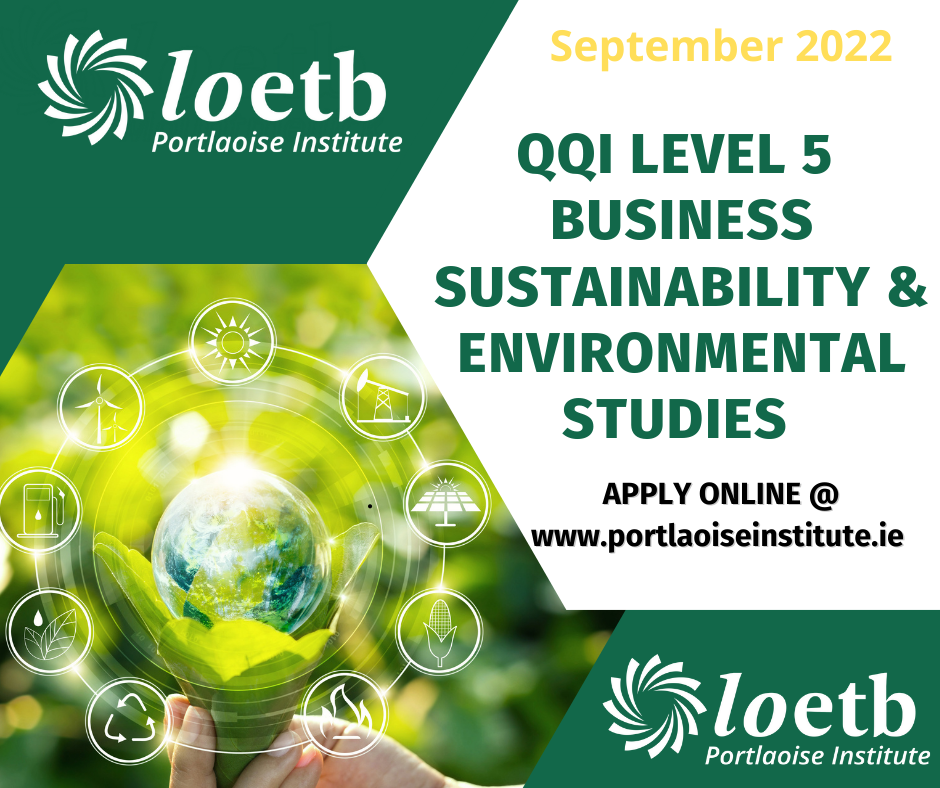 There is another situation that involves a road past a number of new schools in the Summerhill Downs area. The Holy Family schools managed to get the local council to put in pedestrian crossings and bollards outside the school before it even opened but Educate Together school is still waiting for one crossing or any barriers for the last three years.
Perhaps one of the primary school kids will have to be killed before anything is done about the situation?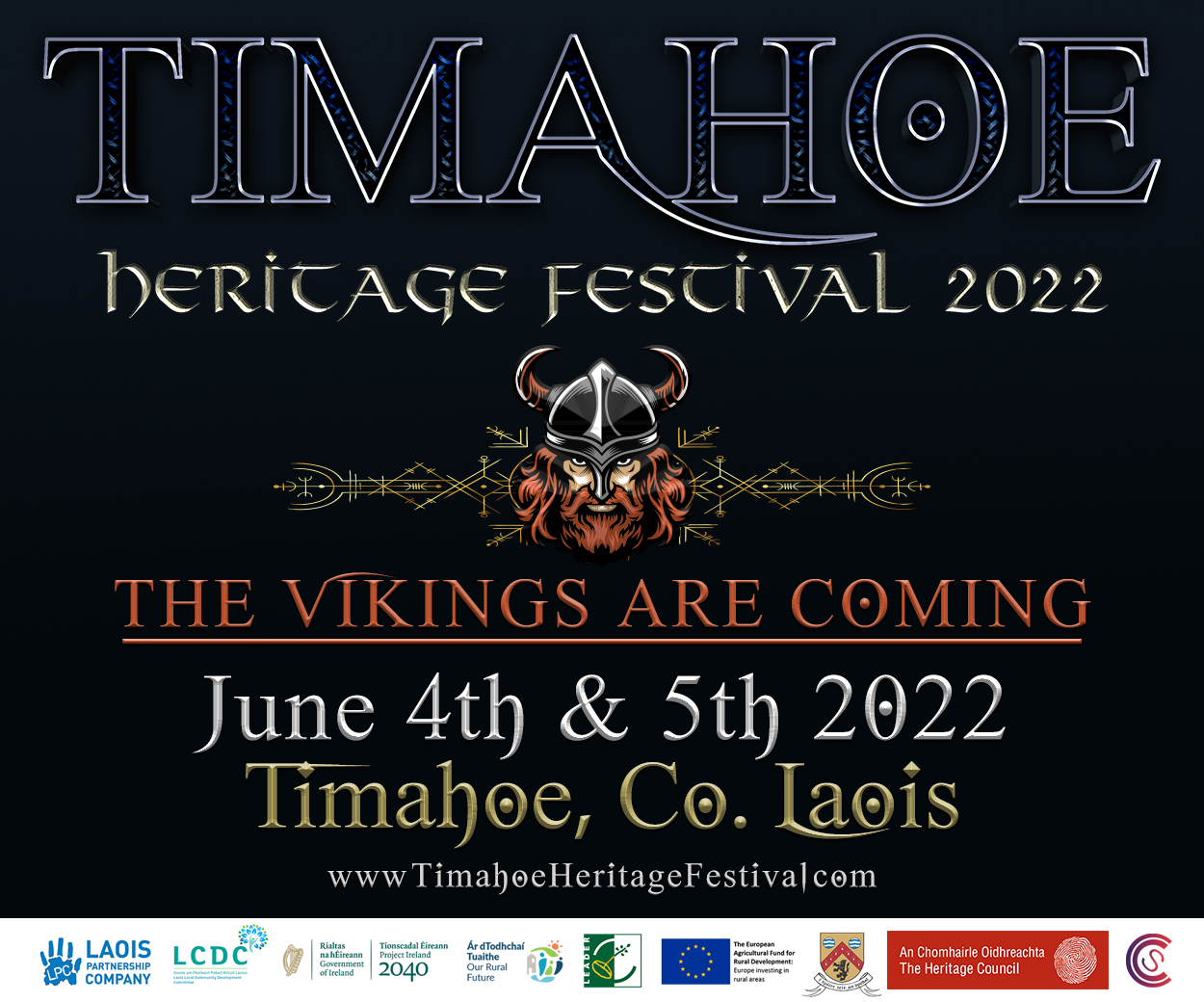 If you've ever tried to get around Lyster Square without being run over is a standing joke with the people of the town.
Even though there are plans being floated to make a pedestrian area from the square there still isn't anything actually being done about the traffic flow in the area, footpaths just end at nothing, traffic lights aren't long enough to cross the road, there's no noise from the traffic lights meaning that the eyesight impaired people don't know when to cross.
There seems to be a complete disconnect between the current traffic management situation and what will actually help the town to get moving.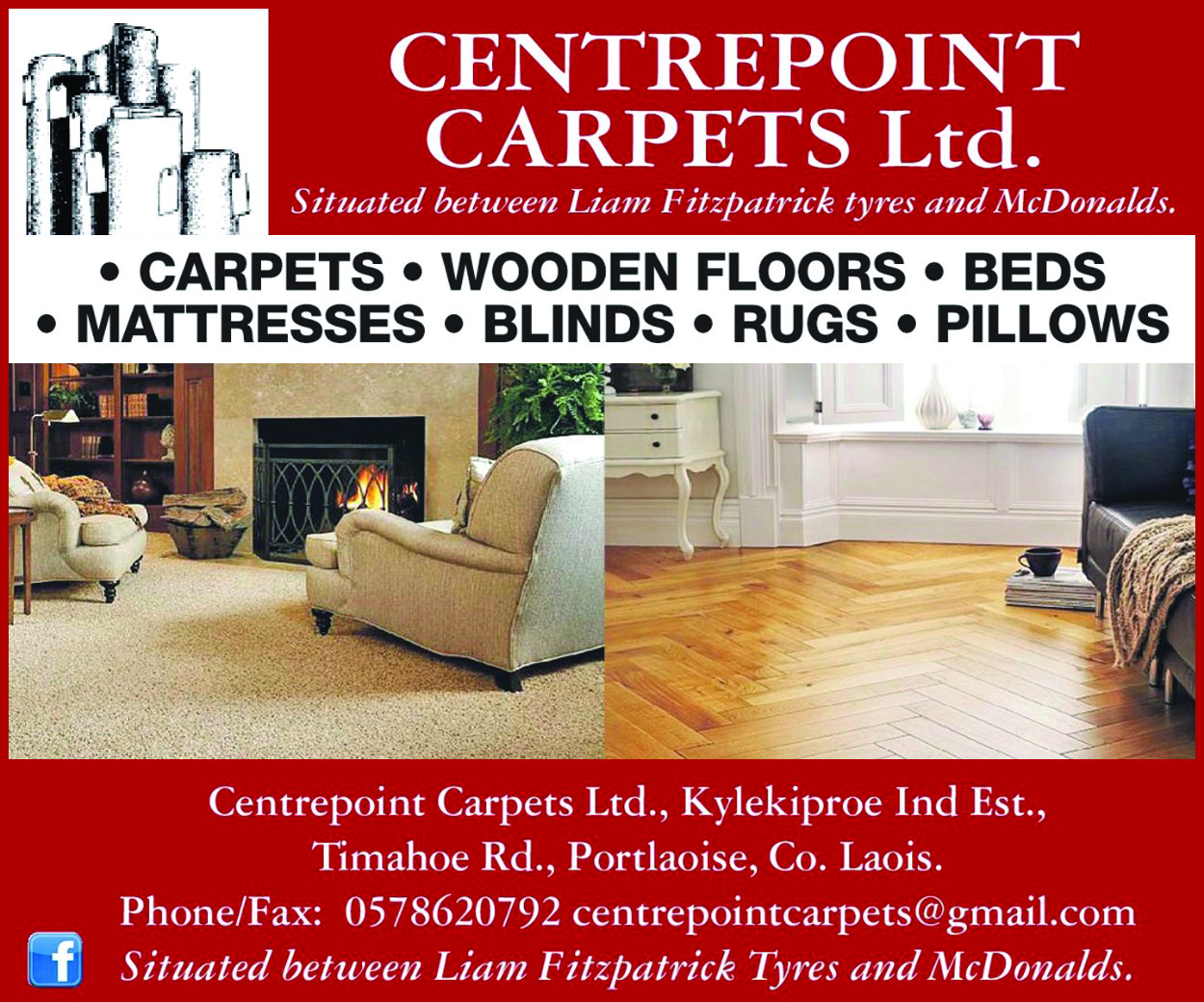 There are so many errors in the placement roundabouts and crossings that it can only be the bureaucracy or perhaps total ignorance that stops the Council making the right moves.
With all of the studies and reports that get commissioned we still seem to have nothing near what we need to cope with the flow of traffic around the town and it's only going to get worse as Portlaoise is now the fastest growing town in Ireland and now well on the way towards being a City like Kilkenny.
Portlaoise is growing and maturing now and we need to make sure that transport in and around the town looks to the future and not just how close one can park to the front of the Post Office.
There's action required right now but it seems that the Council want to either fight fires or wait 20 years for an action plan to settle, meanwhile we can't cross the road without being run over.