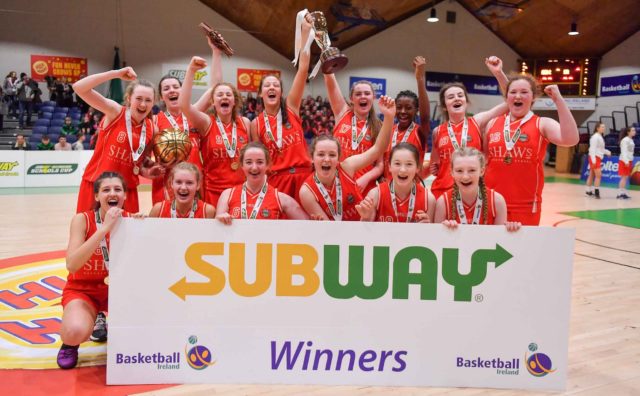 Scoil Chriost Ri 68 Crescent Comprehensive 36
Subway All-Ireland U-16 School Girls Basketball Final
Scoil Chríost Ri were at their ease today in the All-Ireland U-16 final against The Crescent of Limerick, as they came out 32 point victors in the National Basketball Stadium in Tallaght.
The Portlaoise school came into the game as slight favourites, having reached the final with some great victories. They lived up to their favourites tag as they dominated the game throughout.
The first quarter got off to a slow start for Pat Critchley's girls, having conceded first. They couldn't get their creative spark going early, but Sarah Fleming got them underway with their first score. Jasmine Burke, Gráinne O'Reilly and Ciara Byrne all added to Scoil Chríost Rí's first half scoring as they settled into a 14-9 first quarter lead.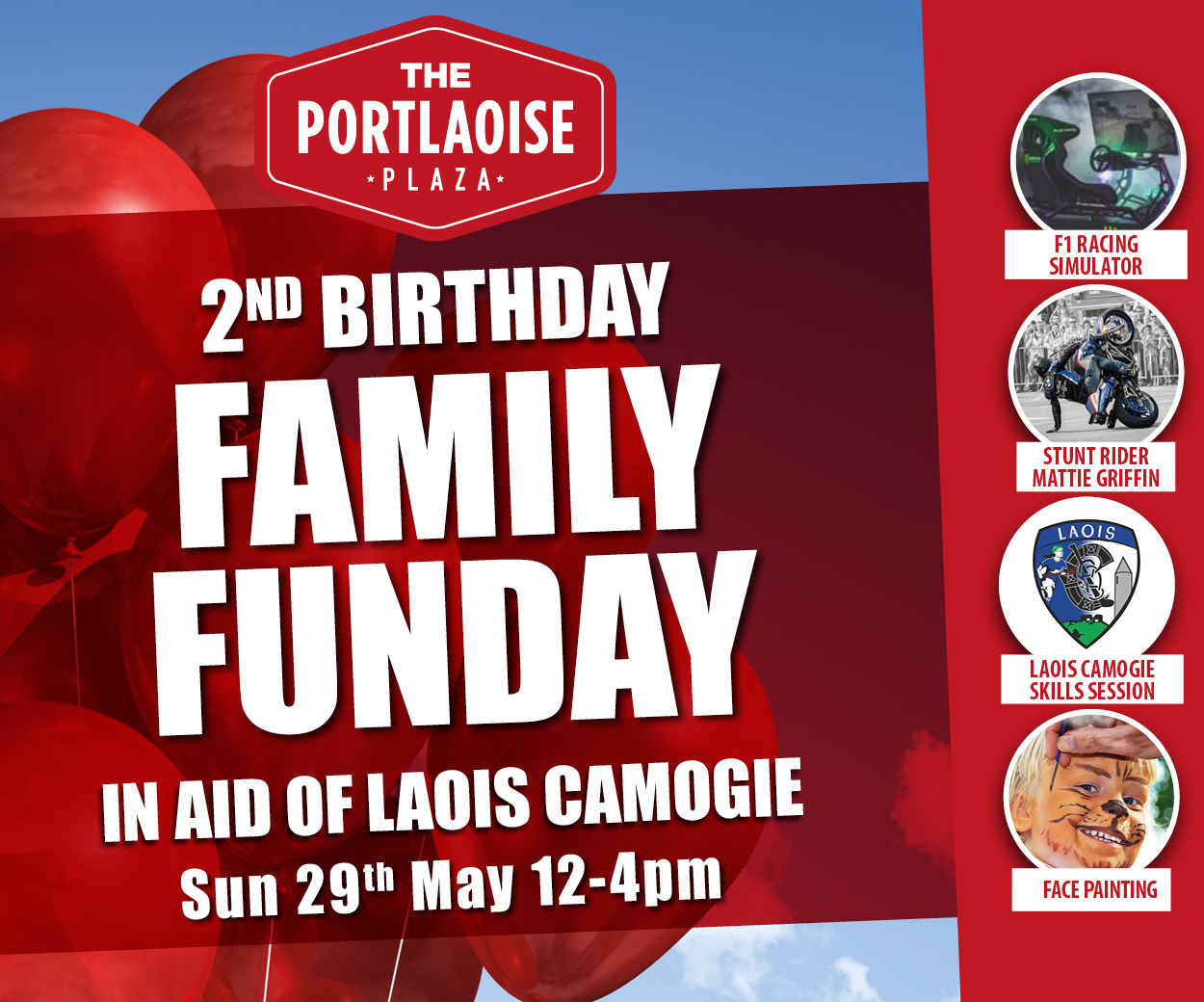 The second quarter began similarly to the first as Portlaoise were slow out of the blocks in the opening minutes. Their slow start could be linked with the skillful Ciara Byrne having to leave the court early on as she racked up three fouls in the opening eight minutes.
But they soon got their play going as Shauna Dooley and Sarah Fleming stepped up the attacking play. Coach Critchley deployed a full court press, which meant Crescent struggled to get the ball beyond halfway.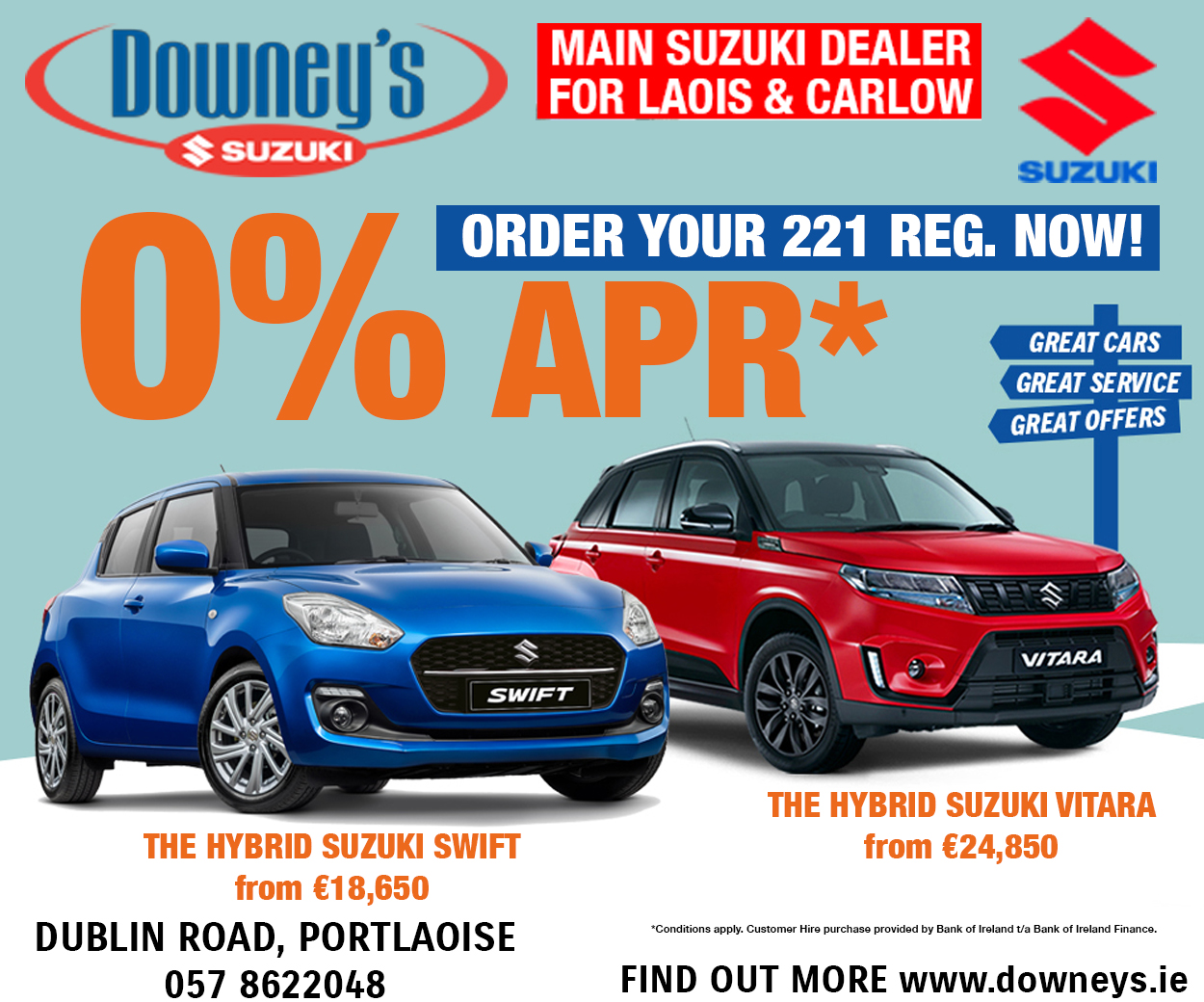 Gráinne O'Reilly also added to the score, but the standout performance came from Sarah Fleming who racked up seven points including a fabulous three-pointer. Scoil Chríost Rí held the lead 29-18 at the break.
The third quarter was the turning period of the game. Crescent were still in touch and they played a lot of the second quarter without their best player who was minding her foul count. Ciara Byrne who was also missing for the majority of the second quarter was reintroduced and immediately kicked the Portlaoise girls back into flying motion.
They dominated the defensive rebounds and were grabbing a lot of interceptions around the half way due to the full court press. Fleming grabbed another six points, as well did the very impressive Ciara Byrne. Jasmine Burke and Gráinne O'Reilly knocked in some good shots.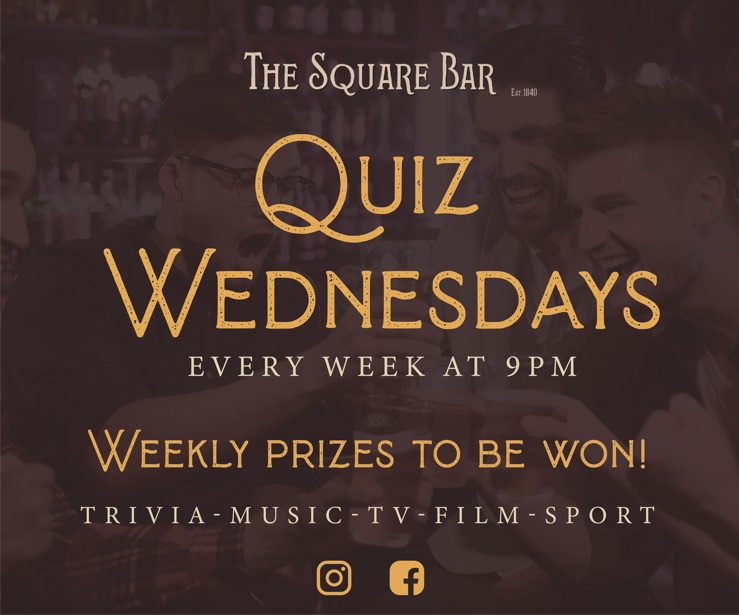 Impressively, Scoil Chríost Rí managed to keep The Crescent to just two points in the third quarter, while racking up 23 points in a six minute quarter which highlights their outstanding work rate in the third period, as they led 52-20.
The final quarter seen Pat Critchley change up the team giving game time to some of the substitutes. But that didn't stop their moment, with Rachel Glynn and Ella Byrne adding their names to the scoresheet. Gráinne O'Reilly added to her impressive scoring with another six points in the final quarter.
The team as a whole performed extremely well, no one player stood out above another which adds to very impressive nature of this team. They capture their second All-Ireland title as a team, adding to last year's U-15 title from last year. It continues the proud tradition in the school, not just as a basket-balling school but as a sporting school.
SCORERS – Sarah Fleming 19 pts, Gráinne O'Reilly 17pts, Ciara Byrne 10pts, Shauna Dooley 8pts, Jasmine Burke 6pts, Ella Byrne 4pts, Rebecca Reddin 2pts, Rachel Glynn 2pts.
SCOIL CHRÍOST RÍ TEAM: Shauna Dooley, Ciara Byrne, Jasmine Burke, Sarah Fleming, Gráinne O'Reilly, Jade Burke, Rebecca Reddin, Rachel Glynn, Sinead Brady, Jessica Preston, Ella Byrne, Sinead Murphy, Eleanor Healy, Munirat Shobowale.
Pictures below were captured by Brendan Moran from Sportsfile
SEE ALSO – Gardai seize car and arrest two in Camross