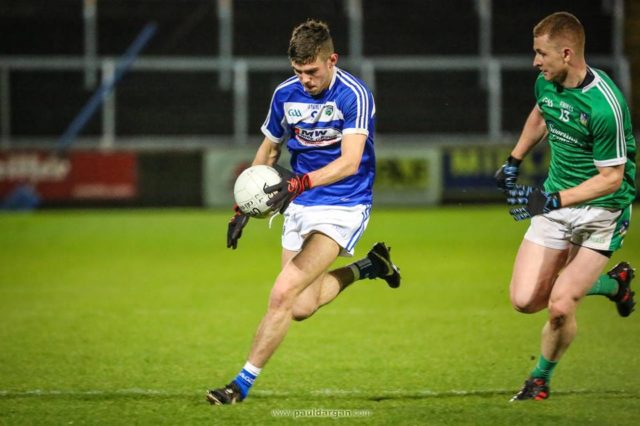 The Laois GAA competitive season sprung into life a few weeks early at the weekend and it saw a successful start for John Sugrue's charges and an improved display from Eamon Kelly's hurlers as both games gave food for thought, a little optimism and plenty to improve on in both codes in the coming weeks.
For the footballers it was a welcome first round victory and while they were somewhat flattered by the winning score line, with a late scoring flourish, their dominance over the 70 minutes certainly entitled them to a nine-point victory. It was indeed no more than they deserved.
With 12 minutes remaining they were just a single goal in front and had a Limerick shot that hit the butt of the upright gone in then it could have been a tighter finish.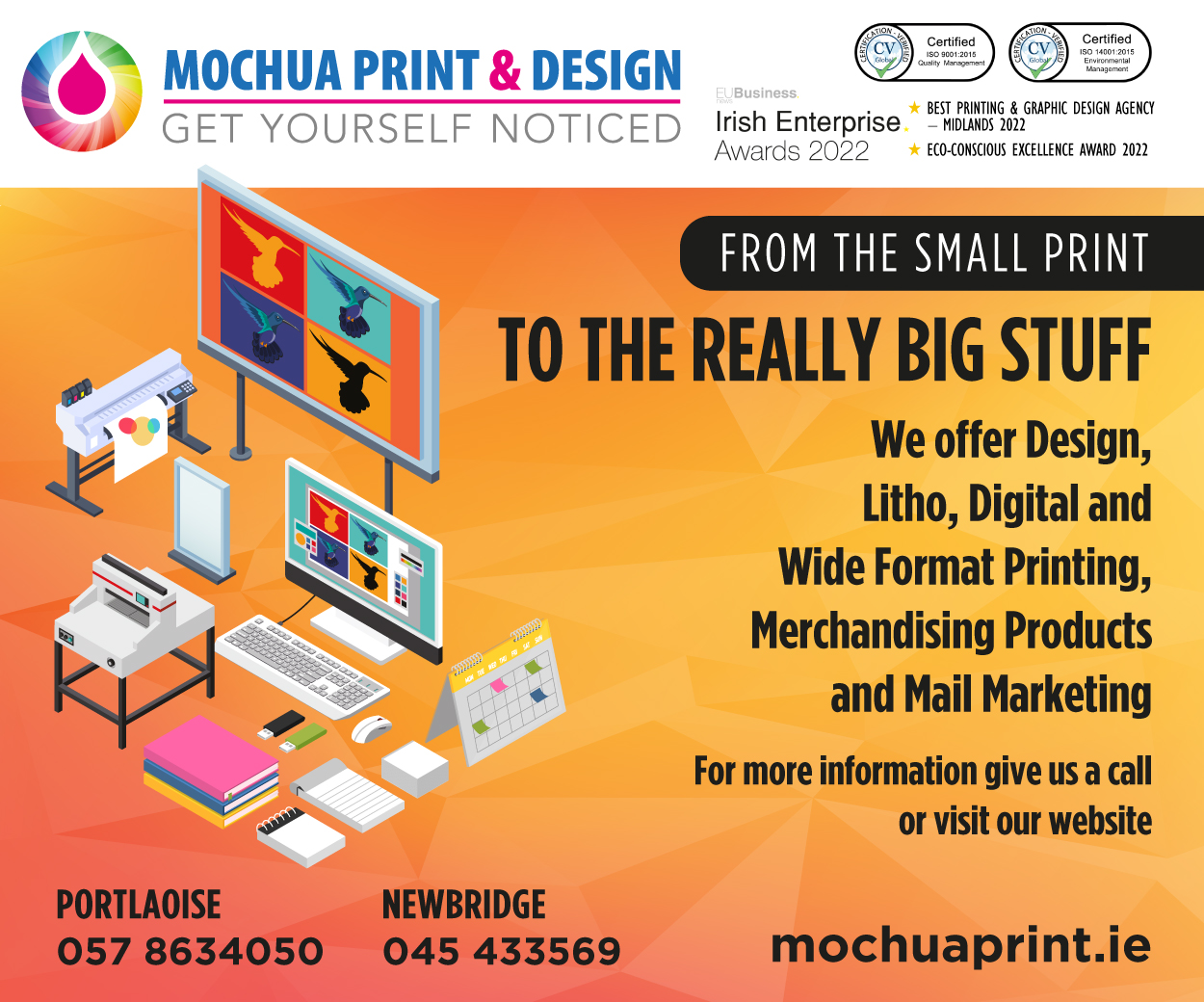 There were huge positives for John Sugrue to take from the game. He handed debuts to six players, four of them in defence, and started four more with limited competitive experience. Most of them acquitted themselves well.
He lost his captain Stephen Attride to injury after just a few minutes when he was really on top of his game but his replacement Colm Begley more than filled the gap. While it was a very youthful and inexperienced side it was the introduction of a number of seasoned players in the second half that contributed to the final quarter close out of the game.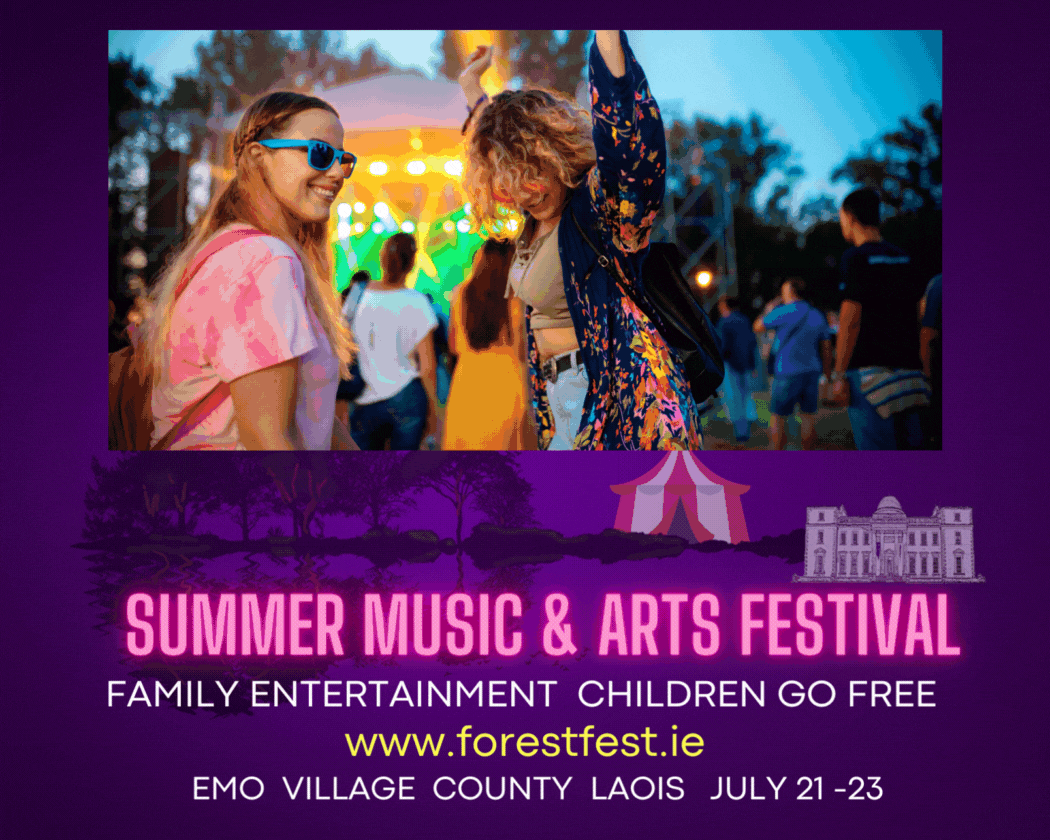 The work done by Sugrue and his backroom team was clearly evident in the team's ball handling and passing but it was the fitness and speed of the players on duty that was most satisfying.
It is a long time since I saw a Laois team take the field as fit and in really good physical shape, particularly at this time of the year and that certainly bodes well for the season ahead.
Sure, there is huge work to be done to turn this squad into a competitive championship outfit, but I believe that in John Sugrue they have a coach capable of doing that and he will leave no stone unturned in achieving that goal.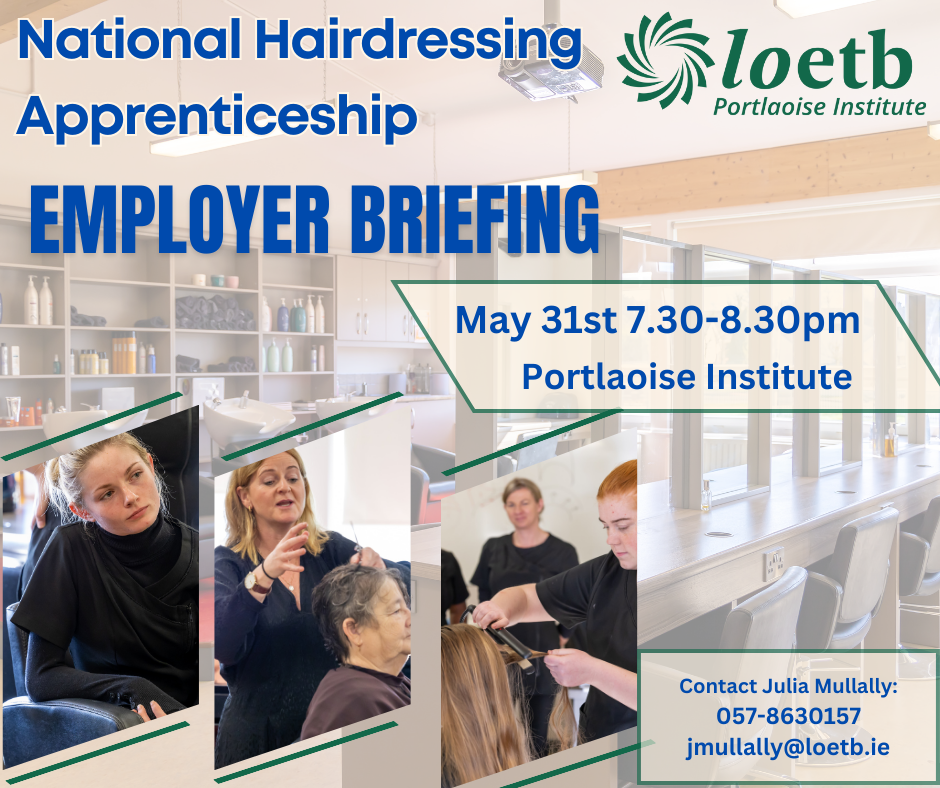 While he has them fit at this early stage it will take a lot longer to get them playing the type of football he wants and believes in.
There was a huge amount of hand passing and as the manager admitted afterwards too much of it particularly in the opening half.
It was slow and laborious particularly in defence and through midfield and the inside forward line were starved of possession. That dramatically improved in the second half with the quick ball in, creating many scoring opportunities that were finished brilliantly.
Both goals came from quick accurate deliveries with full forward Gary Walsh taking one and creating another. The second goal was copy book on how to move the ball the length of the field with six players involved and Paul Kingston capping a fine display with a cracking finish.
The 'new' full back line never put a foot wrong nor did Finbarr Crowley out on the wing but the Limerick attacking options were very limited. It was a good game for them to settle in.
Midfield starved of long kick outs from either end still dominated throughout while Walsh, Kingston and the industrious Eoin Lowry were the standout players in attack.
An aspect of the game that also impressed was the lightning speed of players like Danny O'Reilly, Alan Farrell, Trevor Collins while Gareth Dillon and Niall Donoher added to this.
A satisfactory start then for John Sugrue's charges and next Sunday's away clash against Leitrim should provide another opportunity to see the team's style of football develop.
Support is really needed at this time but so also is patience.
A lot of positives from hurlers first outing
The bookies made Limerick 1/30 favourites for the hurling clash at the Gaelic Grounds and when Cha Dwyer was forced off before the start those odds could have lengthened considerably.
With players like Picky Maher, Cahir Healy, Mark Kavanagh, PJ Scully, Ciaran Collier, John Lennon and Ryan Mullaney all out through injury the task looked impossible indeed with over half a team unavailable for selection.
Add to that they lost the outstanding Lee Cleere early in the game when he was playing brilliantly, and scores came more freely in his absence.
What transpired however was a performance that left Eamon Kelly with a lot of positives and to only concede a single goal and lose by 10 points was a feat in itself.
Indeed, it could and should have been a lot closer. In the opening half Laois spurned at least three goal chances, missed numerous chances from long range frees and from play. That said Enda Rowland also saved at least three goal bound shots.
Leigh Bergin had a superb game at full back, Donncha Hartnett settled into the game after replacing Cleere. Also impressive were Rowland, Eric Killeen, Podge Lawlor, Matthew Whelan and Roddy King. A few players will be disappointed with their displays and while Laois scored what looks an impressive 18 points, 11 of those came from frees.
An aspect of the Laois play that disappoints me is the lack of physicality in team play over the past couple of years and on Sunday there was little or none and a lack of intensity overall.
It is accepted that Laois are behind the top tier teams in terms of skill and natural ability then they must bring something else to their game and they certainly must be more physical and play with a greater intensity and get in their opponents face and up their jerseys.
Nice boys rarely win and certainly won't playing against the big boys.
If the ball is lost in the air then the dirty ball must be won on the ground and most of the time the opposition seem to get it too easily, get too much room and rarely if ever is a heavy challenge effected.
I have huge admiration for this hurling squad and the time and effort they put in but it's time to get physical.
SEE ALSO – 7 Talking Points as the Laois footballers get the better of Limerick