A Portlaoise woman who has been driving for more years than she cares to remember recently made the switch to an electric car, a decision she is absolutely thrilled with.
"I love everything about it," Portlaoise native Josephine Hughes said of her Renault Zoe which she recently purchased from Joe Mallon Motors in December.
"Especially my road tax of just €120 a year," she laughed.
She added that the economics of the car also cheer her up, no end. It is estimated that it costs just 1 cent per kilometre driven.
A complete charge from empty is estimated at just €4, she happily informed us.
"It was like an early Christmas present. I am so happy with it," Josephine said of her purchase.
"It is brilliant to drive, especially around town – it is so zippy and light.
"What I like about it is the speed warning when you are in town, which lets you know if you are going over 50 (kph),"  she said.
She added that she loves the interactive dashboard and says she has become something of a minor celebrity due to the curiosity factor around the electric car itself. "Everyone keeps asking me all about it," she said.
The switch to electric came about after her daughter Norrie suggested it after they hired an electric car in France.
Once their mind was set on it, the Zoe was chosen and a charging point was quickly installed at Josephine's home and she was ready to go.
She said she couldn't speak highly enough of the team at Joe Mallon Motors who have assisted her all along and made the transition to electric driving.
"We can't sing their praises enough," said Josephine's daughter Norrie. "The service they provided went way above and beyond. The have been just fantastic".
In particular they praised salesman Peter Breslin for his assistance. "Peter was previously a mechanic and his knowledge and help was absolutely top class," Norrie said.
"Mam wants to adopt him," she joked.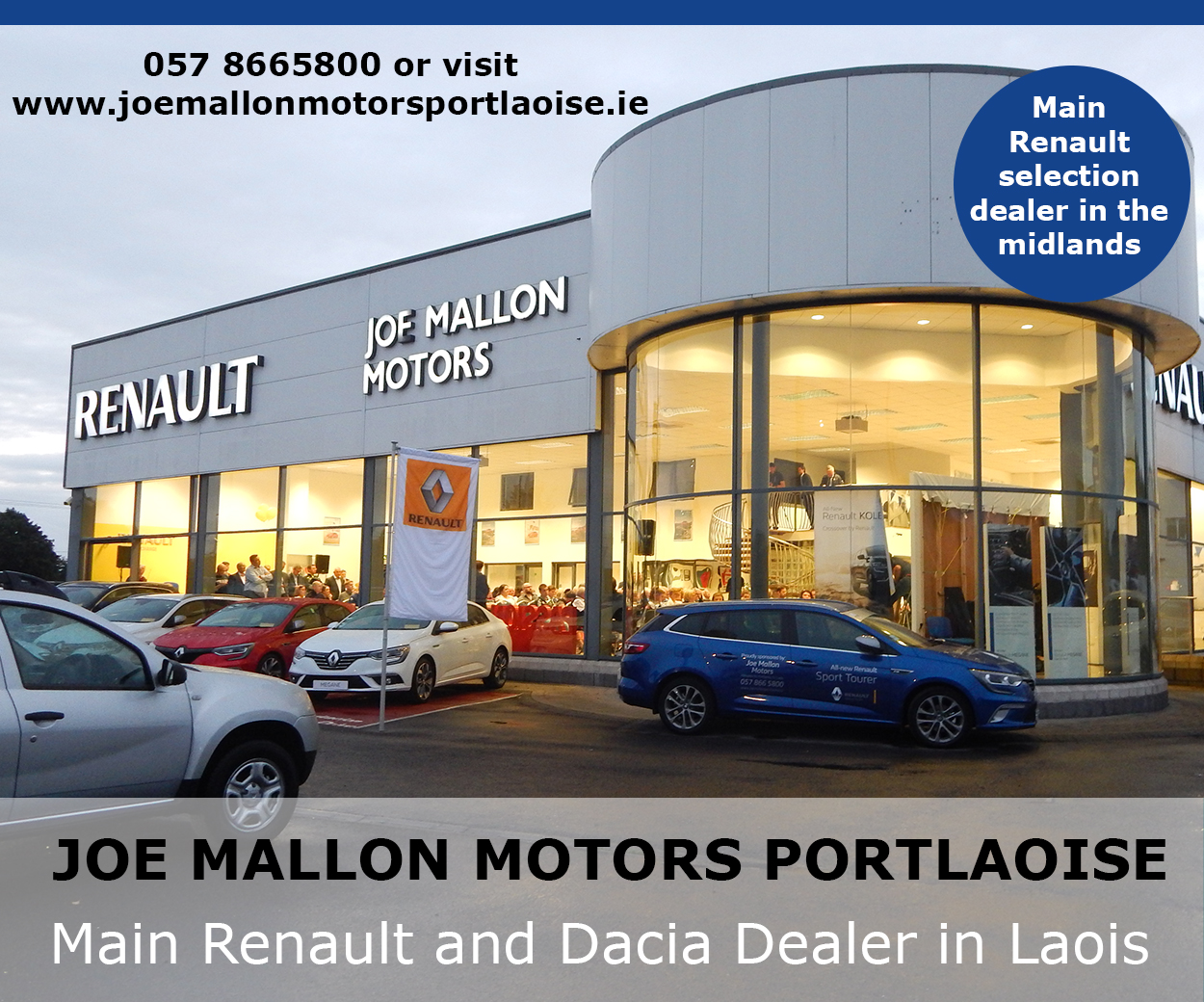 Josephine was particularly impressed with the demonstration and time spent by the staff getting her used to new controls, infotainment etc which has to be taken on board when buying any new car.
Rather than being fazed by it, Josephine has fully embraced it and is delighted with the new technology, some of which she is still discovering.
Peter Breslin says they were delighted to be able to help Josephine and her family find the perfect car choice.
"We are thrilled that she is so happy with the Renault Zoe. It is a car that offers the most up-to-date technology and unrivalled efficiency. It is great that is proving so attractive to every generation," he said.
And the final word goes to Josephine on her switch to an electric vehicle. "I am just delighted to never have to queue to fill up with petrol again!"