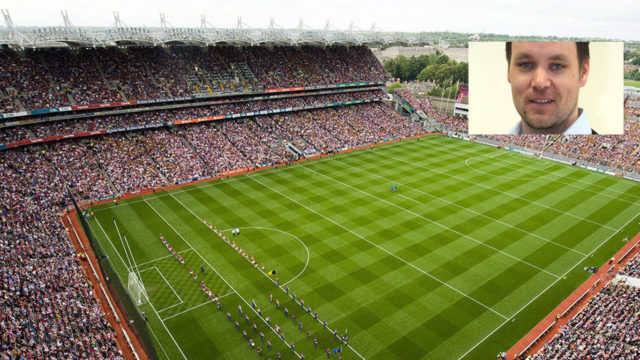 Sports journalist and Portlaoise man Brendan O'Brien has seen it all.
He's covered two Uefa European Championships, two Rugby World Cups, five Heineken Cup finals, a few dozen All-Ireland finals, eight Cheltenham Festivals and a priests' football tournament to boot.
Brendan's father Seamus is also well-known around Portlaoise sporting circles, having co-founded Portlaoise AFC in 1966.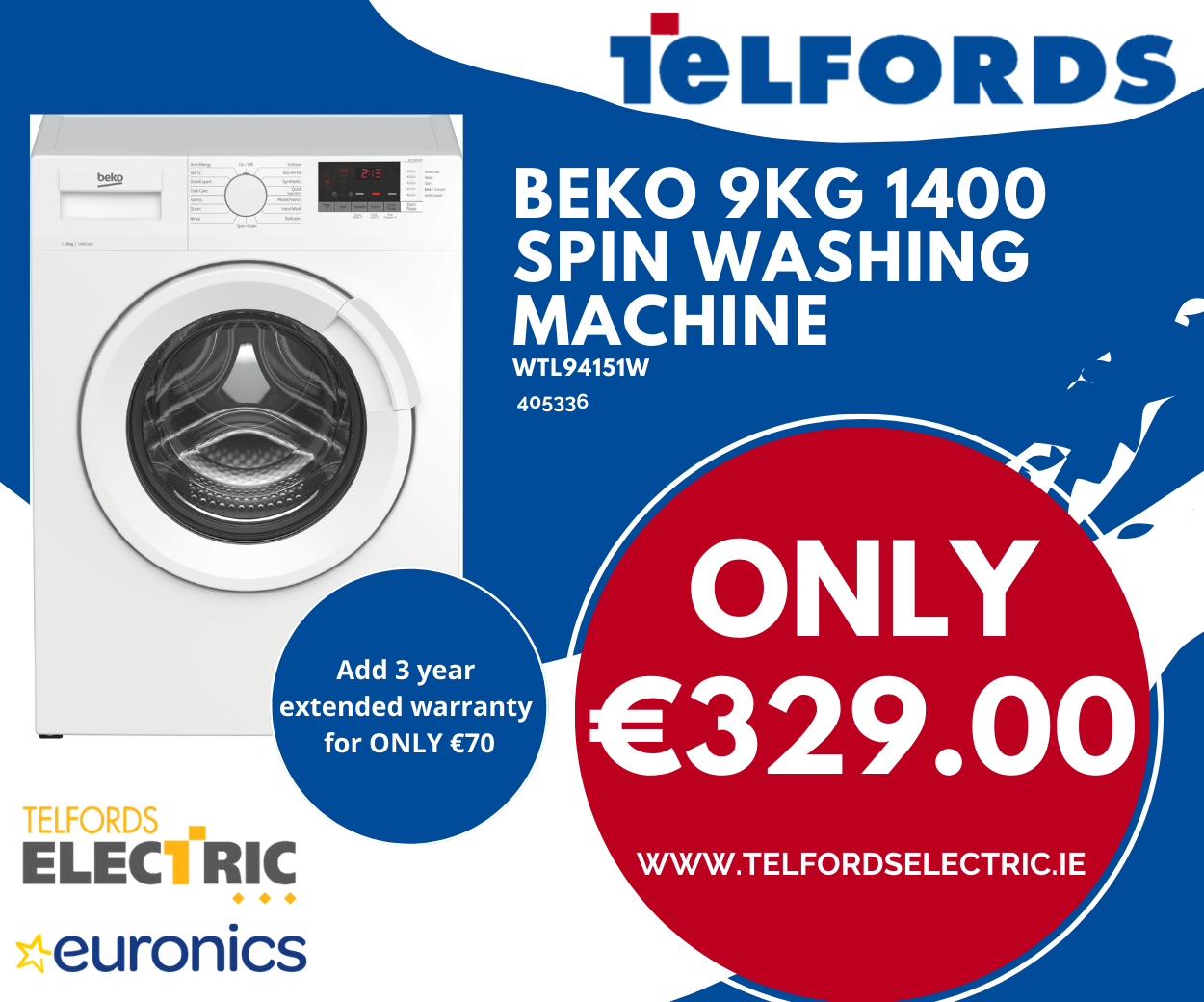 Talking to Brendan we realised that no matter how international his career gets, he still shows that he has his roots firmly grounded in Laois – with his favourite sporting moment being Laois beating Dublin in the 2003 Leinster semi-final.
1. When did you know that you wanted to be a sports journalist?
It took me a while to figure that out. I started and dropped out of two college courses – Business and Leisure Management in DIT and Social Science in UCD – before I took some time out to work in the UK and take a deep breath.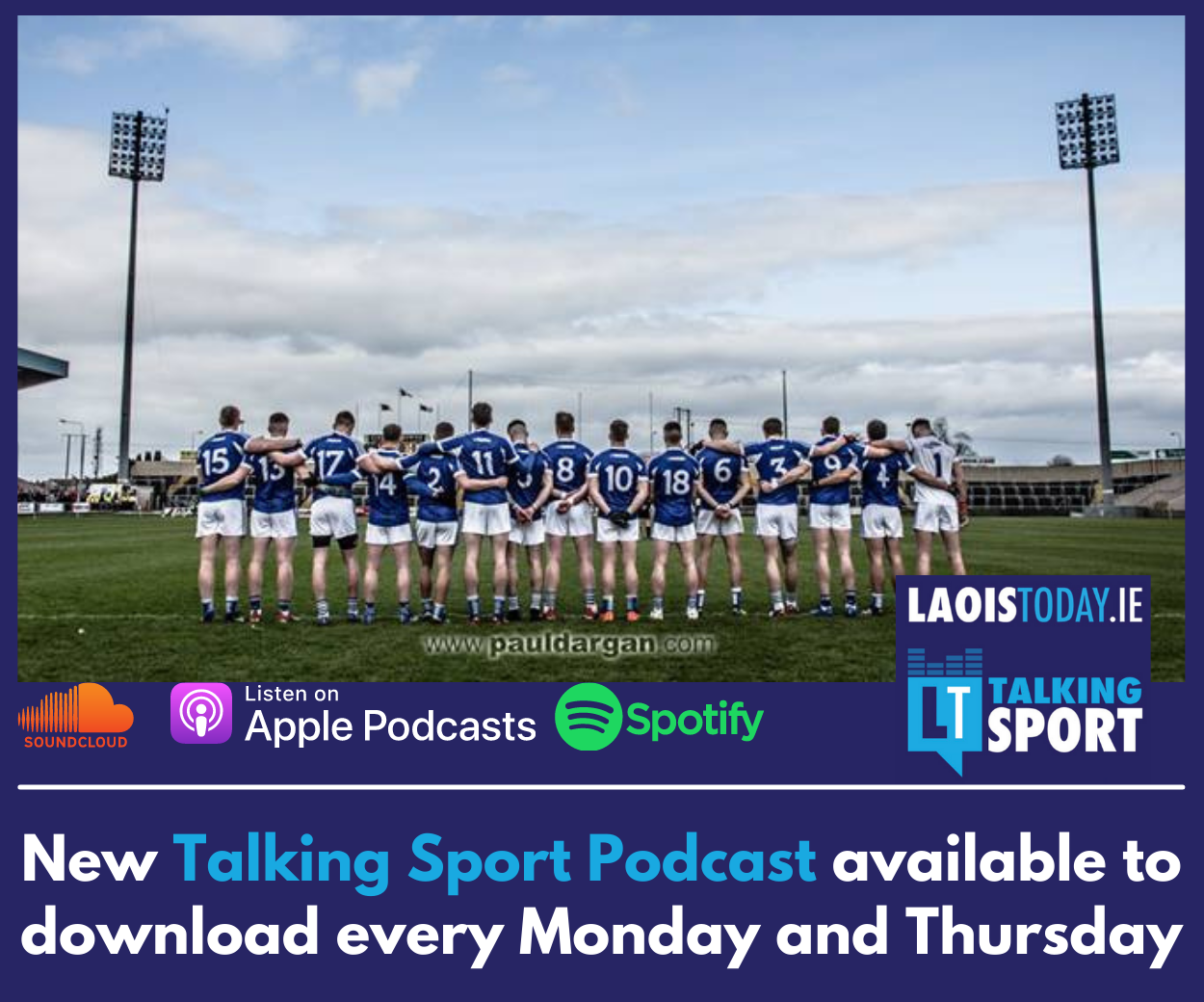 I was way too focused on 'getting the degree' and it was around then that I put two and two together. I liked English in school and loved sport so I applied and got accepted for the Communications: Journalism with French course in DIT.
2. What route did you take to becoming a sports journalist? 
I did a small bit of work for Setanta Sports during college when they were really pushing their web content. That was a good experience. I also did a work placement in the Irish Times which was a real eye opener. They were still using the old lead printing presses and the whole operation was still in the old Fleet Street building. The whole place was like something out of a Dickens novel.
I was just finished college when a friend put me in touch with the Irish Examiner sports editor who was looking for someone Dublin-based to do some work for them and I started doing a small bit of freelancing for some of the nationals from there.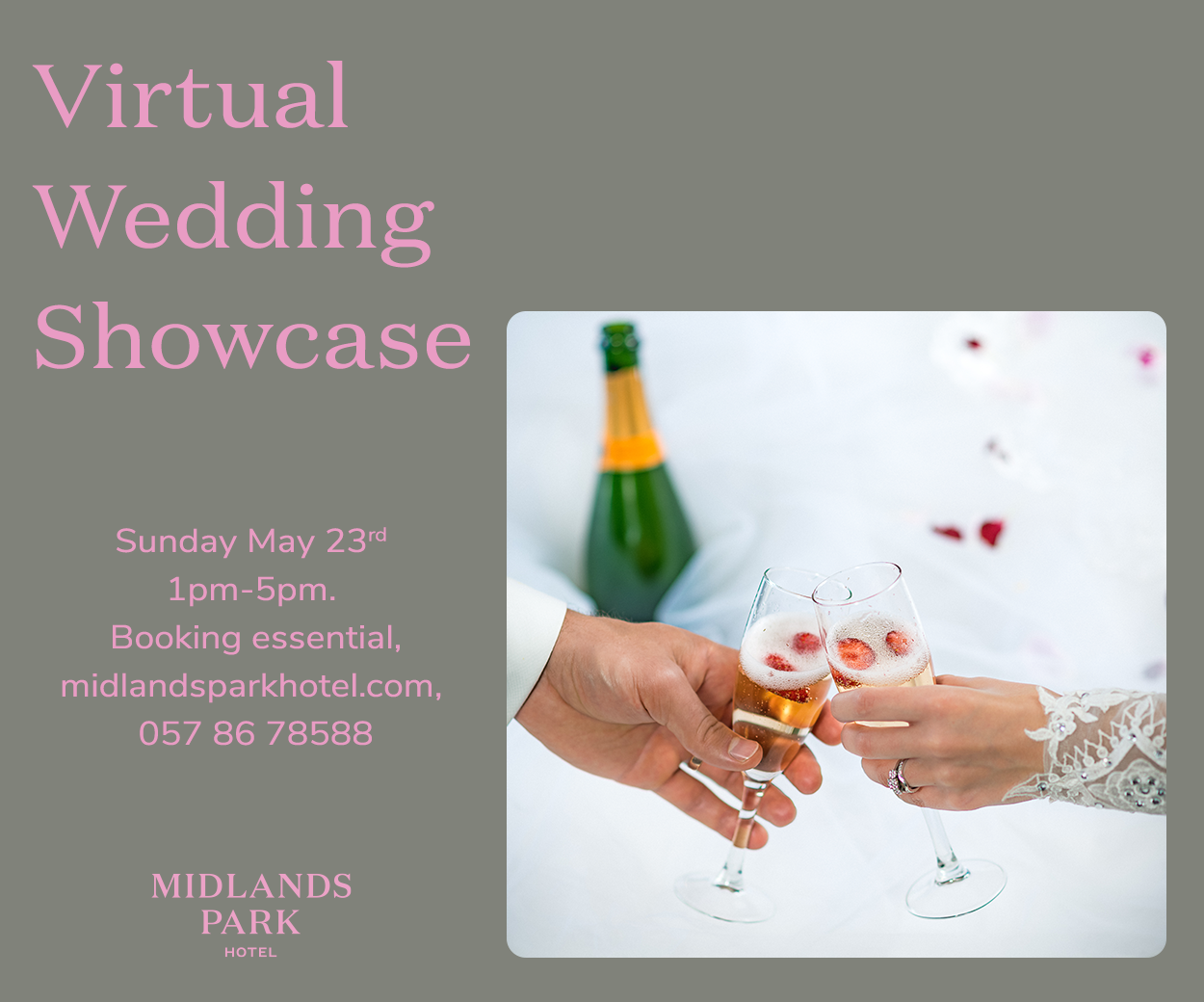 3. What does your work with the Irish Examiner involve? Do you travel often? What does a usual work day involve?
I cover every sport but a lot of rugby and Gaelic games and some soccer as well, though not as much of the latter as I'd like. I've covered everything from beach volleyball to the Paralympics and a priests' football tournament.
I love that variety. It's probably why I've stayed with the Examiner so long. I've travelled quite a bit, mostly throughout Europe but to Australia, China and the Middle East as well. I've covered two Uefa European Championships, two Rugby World Cups, five Heineken Cup finals, a few dozen All-Ireland finals, eight Cheltenham Festivals and a lot more. I've been very privileged.
The day-to-day the job usually involves a press conference or launch of some kind so I'm constantly on the move. Press conferences can become a bit monotonous at times but they're boxes that have to be ticked and now and again you get some great copy from them.
I do a weekly column too and then it's a case of trying to squeeze in the time to write your own feature or two along the way, so there's phone calls and a good bit of research on top of everything else. To be honest, there's never enough hours in the day.
4. Has anyone you met/interviewed ever completely surprised or shocked you? If you have, who and why?
I interviewed George Foreman, the former world boxing champion, very early in my career. It would have been the early noughties. I'd seen the footage of him from the 70s when he was this frightening, villainous type of guy but by the time I spoke to him he was a preacher selling his famous Foreman Grills.
He spoke so softly and his handshake was as weak as a kitten even though he was still a huge man and talking about stepping in to the ring again – which he eventually did. That taught me to leave any preconceptions at the door.
5. What's the most challenging work environment to be in as a sports journalist?
Anything close to deadline! Filing match reports 'on the whistle' is always a challenge given the way games can change at a moment's notice. Even just writing copy as the game unfolds before your eyes is bloody difficult. It never feels anything less than uncomfortable.
The worst though are the soccer post-match press conferences. I cover a lot of the Republic of Ireland games and one of my roles is to file maybe 600 or 700 words on the manager's reaction. They might start talking at 10.15pm and my deadline is 10.30. That's pressure. Especially when Giovanni Trapattoni was manager, his English was atrocious.
6. As a young sportswriter, how competitive was it to make a name for yourself?
It's a very small pool we're talking about here. I never felt I was in competition with other reporters, really. It was more about pushing at the door of various sports editors and trying to get them to use you regularly.
It's like any profession in that you develop a reputation on the basis of what you do every day. I'd like to think I was – and am – a good writer and a dependable reporter who knew a little bit about the subject matter from my earliest days.
7. If you had any advice to give to someone wishing to be a sports journalist – what would it be?
Write about what you know. There's no point filing copy on the Super Bowl or a Manchester United-Liverpool game if you're a young kid from Portlaoise or Mountmellick. There's lots of people all over the world doing that and the vast majority will know the subject matter better than you.
My big break came when Laois started to win under Mick O'Dwyer. I knew some of the players as I was just a few years older and I knew the Laois football scene better than most other people covering GAA at the time so it fell nearly for me. Find that niche for yourself.
8. What makes a good sports journalist?
There's no one-size-fits-all answer to that. Some are news hounds who are brilliant at getting exclusives. Others are superb feature writers.
You also have people who specialize in covering the one sport and others who are suited to dipping in and out of all sorts of codes and events. A good sports department needs a mix of all these types.
9. What has been your favourite event to have ever covered?
The 2012 Paralympics will be hard to top. I haven't covered an Olympics yet but the feelgood vibe from the London Games clearly carried over to the Paralympics that year and Ireland did brilliantly. They ended up winning 16 medals.
I think there was maybe one day in the first 12 or 13 where they didn't medal at least once and it was across all sorts of pursuits. I was covering Mark Rohan in the hand cycling at Brands Hatch one day and Jason Smyth at the Olympic Stadium on the track the next. It was a two-week adrenalin rush.
10. Do you get much say in what events you write about?
My role has changed over the years with the Irish Examiner. When I started just over ten years ago I was covering GAA most days. That's a much smaller part of my brief now.
I've always done rugby but that has become a huge part of my job. It evolves over time based on current needs and changes in personnel in the sports department. So I have my regular 'beat' but I'm free to suggest other stories or events that I'd like to cover. As I said before, it's about finding the time to cover everything.
11. If you had to write about one sport for the rest of your career what sport would it be?
Soccer, without a doubt. It was always my first love. My dad Seamus co-founded Portlaoise AFC in 1966 and I played it night and day growing up in Portlaoise.
I fell out of love with the game for a while there when I was so busy covering other sports but I've started covering more League of Ireland games this last two seasons and that had reminded me of why I was so mad about the game in the first place. There's nothing better than watching a game of football live.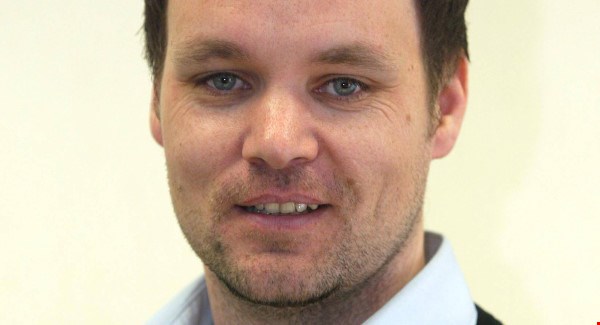 12. What's the most exciting thing about being a sports journalist? The post-match interview or press conferences etc?
Just getting to go to major occasions that have everyone so excited. You can forget that at times because you are there to work and there's a tendency to get bogged down in what you have to do.
You experience these things in a very different way to the fan who is there with their family and friends drinking a beer. But every now and again I find myself pausing for a second and thinking, 'wow, I'm at a World Cup' or a full Croke Park in September or whatever. And because I work so many weekends I never get the 'Monday morning blues'.
I'm always grateful for that.
13. What's the strangest thing to have happened to you on your travels?
I was turned away from US Customs in Shannon airport about ten years ago because I didn't have the correct visa.
I was supposed to be going to Boston for the GAA Interprovincial finals but ended up covering the Laois county football final in a bloody freezing and wet O'Moore Park instead. I wasn't a happy bunny that day.
14. What has been the biggest moment for you in sport? Both professionally and personally? 
Professionally I always remember Roy Keane's testimonial between Manchester United and Celtic in 2006. I was a huge United fan growing up and when I started as a journalist it was a major ambition to report on a game from Old Trafford and to be paid for it. That was pretty special.
Personally I would say it was Laois' win against Dublin in the 2003 Leinster semi-final. Most people will say the win against Kildare in the decider was a bigger thrill – and maybe it was – but that game against Dublin was the first time I'd ever seen Laois beat a big team in a game at Croke Park. Hard to believe that's 15 years ago now!
SEE ALSO – My Job and I: Meet the Laois Performance Nutrionist who has worked in Thailand, the NFL and is now with the IRFU