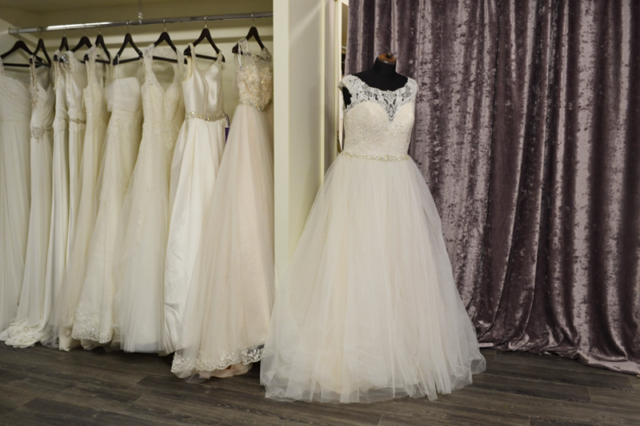 A wedding dress sample sale is when a bridal boutique sells off their showroom samples.
These are the dresses that brides-to-be have been trying on. What is good about it? These dresses are sold at reduced prices, usually up to 80%.
It's best that brides have an idea of the style they are looking for in their wedding dress before attending a sample sale.
Bring images of the dresses you're interested in because this speeds up the process and means that the bridal consultant can help you find THE dress.
In Smart Brides we have a range of sample wedding dresses starting at €99 and our next event will be a huge Sample Sale that goes from February 15-17.
It is the best opportunity for brides who want to find their dream wedding dress at the best price.
Always remember it is your dress and it's important that YOU love it regardless of whether it is full price or half price!
Shopping for your wedding dress should be a memorable and enjoyable moment.
Smart Brides is true expert when it comes to all things bridal wear. Do have a look in our website and if you need help or advice please contact us: info@smartbrides.ie
SEE ALSO – Who to bring with you for your bridal appointment date 
SEE ALSO – How to choose your perfect wedding dress?