It's the dance you should know
When the lights are down low
Grab your baby
Then go
Do the hucklebuck
Do the hucklebuck
If you don't know how to do it
Boy
You're out of luck
Push your partner out
Then you hunch your back
Have a little movement in your sacroiliac
Wiggle like a snake
Wobble like a duck
That's the way you do it when you do the hucklebuck
(The Hucklebuck, Paul Williams Band, 1949 and Brendan Bowyer & the Royal Showband, 1965)
---
There are few greater things in life than going out.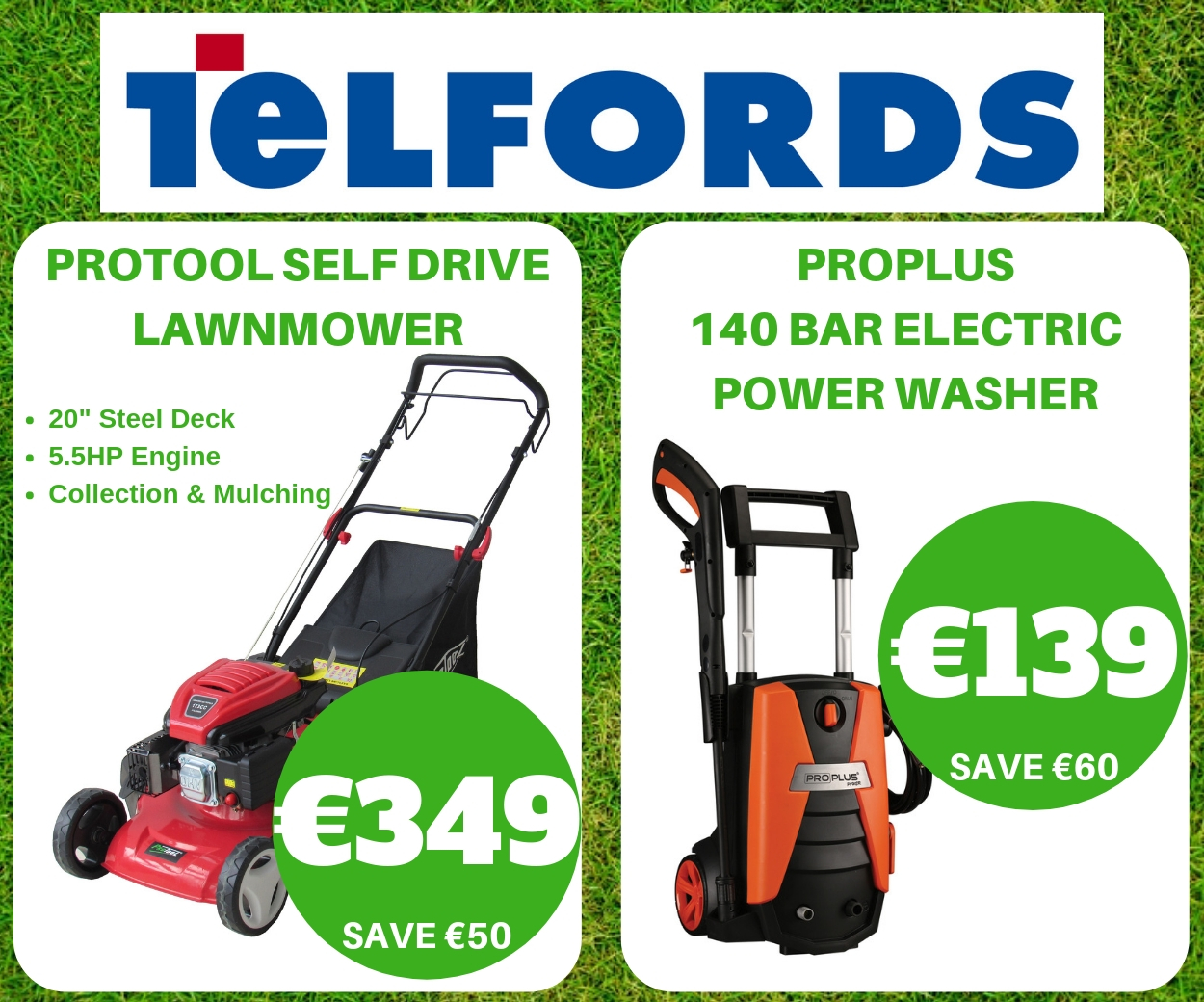 The excitement all week, fuelled by a potent mix of expectation and anticipation. Single and single-minded, everything is possible; anything is possible. It always helped to be invincible going to gigs. No doubt the latter fuelled by copious amounts of Jack Daniels and coke and a Harvey Wallbanger or two to finish it off in the Portlaoise Arms before Budgie Keogh sent us on our way, and St Mary's beckoning for us rockers. None of that Michelle's posh shite nite club in the Killeshin for us, although the Wild Turkey certainly did have its moments.
The thing is that everyone has their own haunts. Happy days. Sometimes looking back on those days is every bit as much fun as it was looking forward to them. Every generation throws a hero up the pop charts. 'No more heroes anymore,' strummed The Stranglers as we pogoed with an irreverent silhouetted rat patch sewn onto our combat jackets out of reverence to the men in black. Some punks we were and we got all our gear in the Dandelion Market. How cool was that…
The Stranglers on vinyl would have to do for now, for in the real world it was down to the unlikely St Mary's for Brush Shiels and Skid Row, Mama's Boys, Reform the trio from Limerick who could punch them out as good as any and of course Jimmy Smith and the Bogey Boys destroying the 'Madison Blues' before making The Kinks, 'Death of a Clown' and Clapton's 'Cocaine', all his own. If Clapton was god on the guitar then Jimmy Smith was Jesus Christ himself.
In those days, a couple of years was a lifetime. 17 year olds couldn't hang out with those in their twenties, a different crew entirely. They had their haunts and had grown up on Saturday night dances in 'The Mental' as the gigs in St Fintan's were affectionately known. This was no PC world.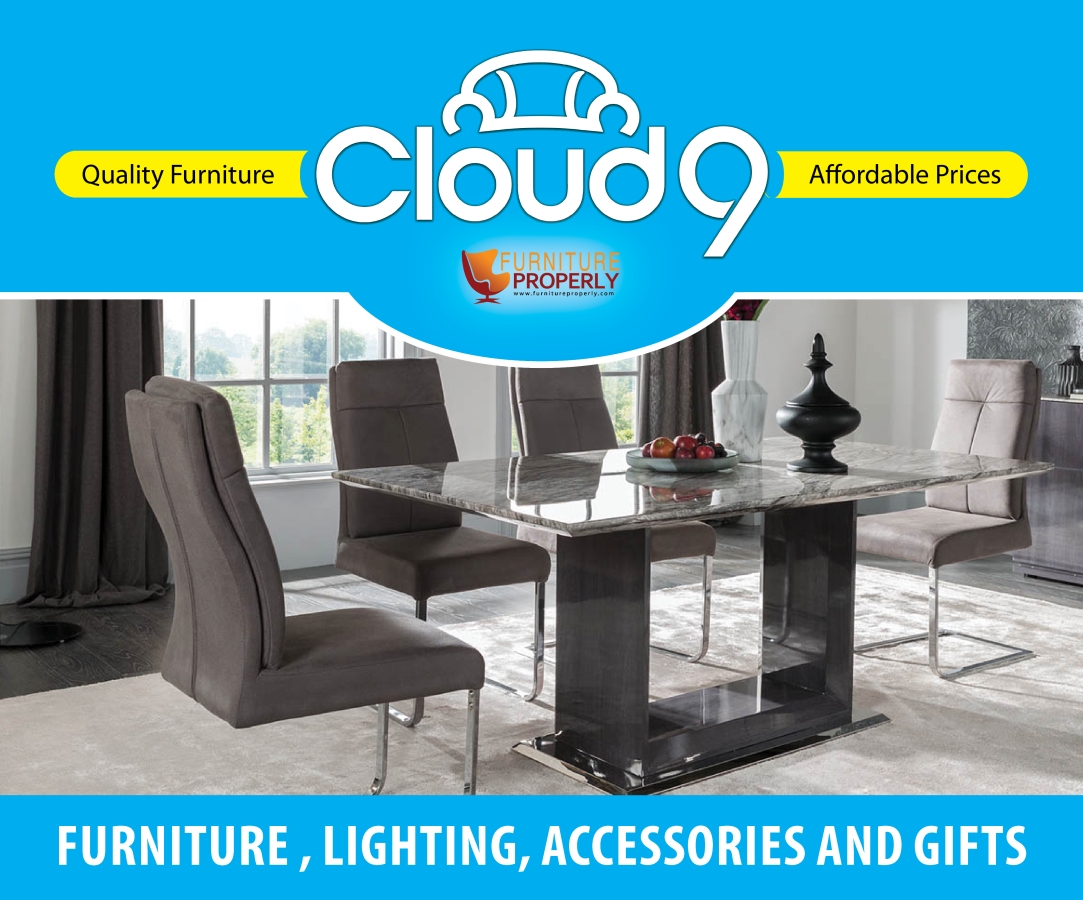 It was hard to beat Skid Row. They had two drummers and Phil Lynott. Brush Shiels was a great guitar player and confided that he only had the brash and stylish Philo in the band at all because 'he pulled the birds.'
As for claims to fame, where should we start or who was at the U2 gig in St Mary's or can anyone confirm if that ever really happened?
My friend Noel Tuohy was a regular at the dances in 'The Mental', although the jury is still out on whether he ever paid in! He was not the only one, as Joe Srahan and the St Fintan's Social Club Committee were often left scratching their heads as to how they place was so packed and yet nothing like that number had paid in at the door.
On one such night Noel and his pals were outside Matassa's chipper when the dance was over. He spotted a car across the street with Phil Lynott sitting with his elbow out the window. Noel approached, bag of chips in hand. 'Thanks man, I'd eat a chip', said Philo. Noel's version of events is that he once had a meal with Phil Lynott.
That's how claims to fame work.
I was a huge Phil Lynott fan myself. By now he was fronting Thin Lizzy and headlining the first Slane concert in 1981. Brush Shiels, a bit like myself, was still playing St Mary's along with the Horslips, Tweed, Chips and the Memories, and we all broke free during the summer months for the marquee scene in Monasterevin, Stradbally and Durrow. We wouldn't be seen dead at Brendan Shine, The Indians, the Cotton Mill Boys or Big Tom, but those other bands they would not damage our hard earned street cred.
Tweed after all had bongo drums featured in their centre piece of 'Dance with the Devil'; The Memories could play 'Bohemian Rhapsody' better than Queen; the Celtic-chic Horslips were boldly taking traditional music where no one had ever gone before in 'Dearg Doom' and Chips, fronted by the gorgeous Belfast girls Linda Martin and Annie Ferguson, were our Fleetwood Mac as they belted out 'Don't Stop'.
'Thanks man, I'd eat a chip,' said Philo.
Forty years ago this summer I started in the Leinster. Unhappy with a diet of court reports and council meetings I started my own music page with the exceptionally cool title of: Rockin, Rollin, Readin which was later elevated to a more sophisticated arts page, one of the first in a provincial newspaper, enter Stage Left.
Claims to fame and catapulted backstage at Slane Castle in '81 with Thin Lizzy headlining. I was on the lookout for the man himself, Phil Lynott.
Instead I came on U2 swanning around the inner sanctum and was asked to stand in a photo with them. As a big admirer of the band ever since and in a decision that I regret to this day, I declined, as I didn't like the swagger of Bono or the strut of Clayton. I stood in for a photo with Paul Brady instead. (Not the first time something like that had happened either. Hadn't the Beatles opened for Brendan Bowyer and the Royal Showband in Pavilion in Liverpool on April 2nd, 1962, just months before they released their first single, 'Love Me Do.')
Undeterred, that wasn't to be my last time to call it wrong on the Ireland's Got Talent front. Fast forward to the Laois Arts Festival in 2001. Kevin Kavanagh (of art gallery fame) was Festival Co- Director along with myself.
With a great committee we had put together an ambitious and wide ranging 12-day programme spanning Halloween and the October bank-holiday weekend. Thanks to James Russell, Ollie Plunkett and Tom Stapleton on the music front the Festival was to present some gems in The Holmes Brothers out of Chicago, Mundy in his 'July' prime and Rodrigo y Gabriela who had just been snatched off their busking stand on Grafton Street shortly before they entered the stratosphere.
We had suffered a setback before the event even started. An act that we had put a lot of time and effort in to, travelling as far as McGrory's in Culdaff in Donegal to check them out the previous year, cancelled their entire European tour as a result of the September's 9/11 terrorist attack in New York.
Kinky Freedman was a Texan Jew and close friend of President George W Bush, who feared he too would be a target for terrorists if he toured.
But we still had Snow Patrol on the bill. They were regarded as a significant coup, were all over MTV at the time and on the cusp of greatness. However, on the Saturday night of the arts festival, October 27th, 2001, they only drew an audience of 22 to the GAA Centre in Portlaoise. At a tenner in we were well shy of breaking even and their guaranteed fee of two thousand five hundred pounds.
Worse still the band just blackguarded us from start to finish with excessive and unrealistic demands on their rock star rider but far worse again than their failure to draw a crowd was a poor and effortless set lasting little more than half an hour. Snow Patrol were diabolical. While we didn't even take enough on the door to pay for their food and drinks, when it came to fixing up they refused to take a cheque.
There wasn't enough in the biscuit tin to pay the bouncers and these boys were completely taking the piss. It was a bona fide Festival Committee cheque because we didn't take enough on the door and it was the Saturday night of a bank holiday and these boys were demanding cash and not politely. A bit of a Mexican stand-off ensued which resulted in me telling Snow Patrol in no uncertain terms that they were wasters, would never make it and were going nowhere fast. The rest is rock n' roll history.
The tour manager, much to his displeasure, had to spend the weekend in Portlaoise until we could get the cash to pay them on the following Tuesday morning once the banks opened and hence I have the uncashed Snow Patrol cheque as a souvenir to this day.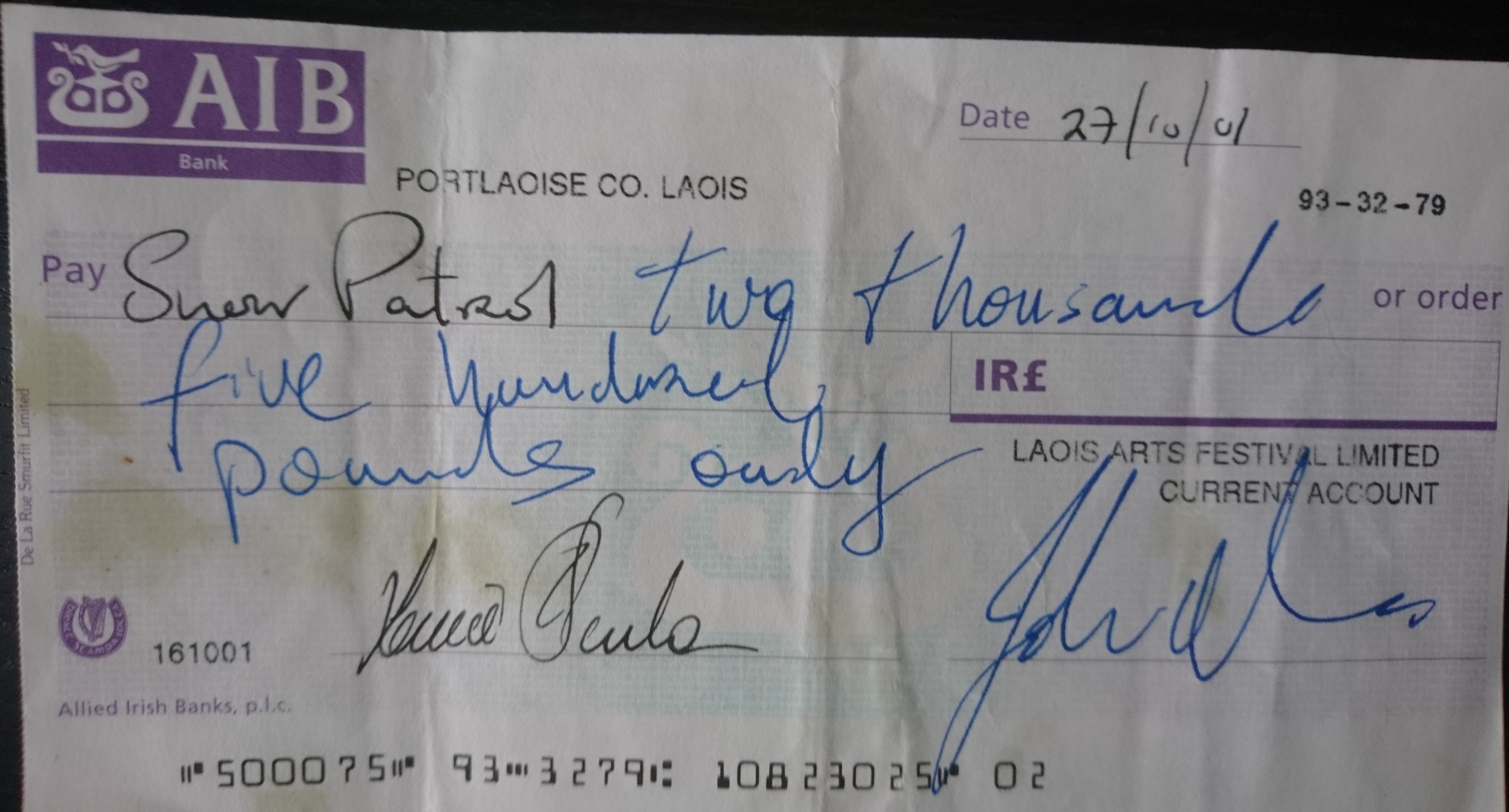 Well this tour started in St Mary's, so perhaps that's where it should end.
In the mid-70's shortly before I joined the Leinster in '78 there was a tartan teen sensation from Scotland, The Bay City Rollers. They were fantastic, with a string of hits including 'I Only Wanna Be With You' and 'Bye Bye Baby'.
One lad on our street in St Evin's Park, Paddy 'Bumps' Murphy had all the gear including a tartan flecked jacket and tartan trimmed bell bottoms. We were all mad jealous.
Anyway at the height of the band's fame in 1976 an advert appeared in the Leinster Express announcing the Bay City Rollers for St Mary's Hall the following Saturday night. There was a queue down the Dublin Road. This was a sensation. With the placed packed to the rafters when the band eventually came on stage if was abundantly clear that someone had pulled a fast one, this was not the real deal Rollermania out of Edinburgh.
There was uproar but no refunds and the wily promoter blamed it all on a typo in the Leinster Express which he claimed had printed The Bay City Rollers instead of The Bray City Rollers by mistake.
In support of his case, it helped his explanation no end that just a few weeks earlier the paper had been at the centre of yet another unfortunate and embarrassing typographical error in a photographic wedding feature which instead of headlining as Brides to Be, had on that occasion omitted the B in brides…resulting in consternation with a capital C.
Claims to fame.
SEE ALSO – Tom Mulhall: Recalling the glory days of the Montague Hotel