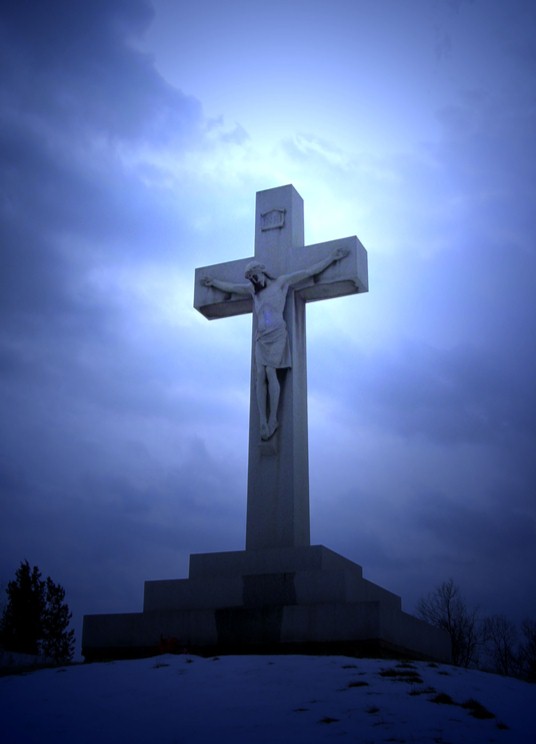 Next Sunday, March 25th, Palm Sunday, we begin Holy Week. Seven days, filled with Religious Symbolism and Rituals, from Washing Feet to Venerating the Cross. Holy Week, is indeed a true gift to embrace.
Holy Week, tells the very hopeful story of Jesus' great love and resilient compassion. A free love, given in an absolute fashion. A love, told powerfully by a God who "lay down his life for his friends".
For this reason, the days of Holy Week resonate with many emotions felt within all our hearts. The joy and intimacy at a family meal, the pain of not knowing our future, the emptiness, because of a loved ones death and the transforming hope and joy on Easter Sunday; Jesus risen from the dead.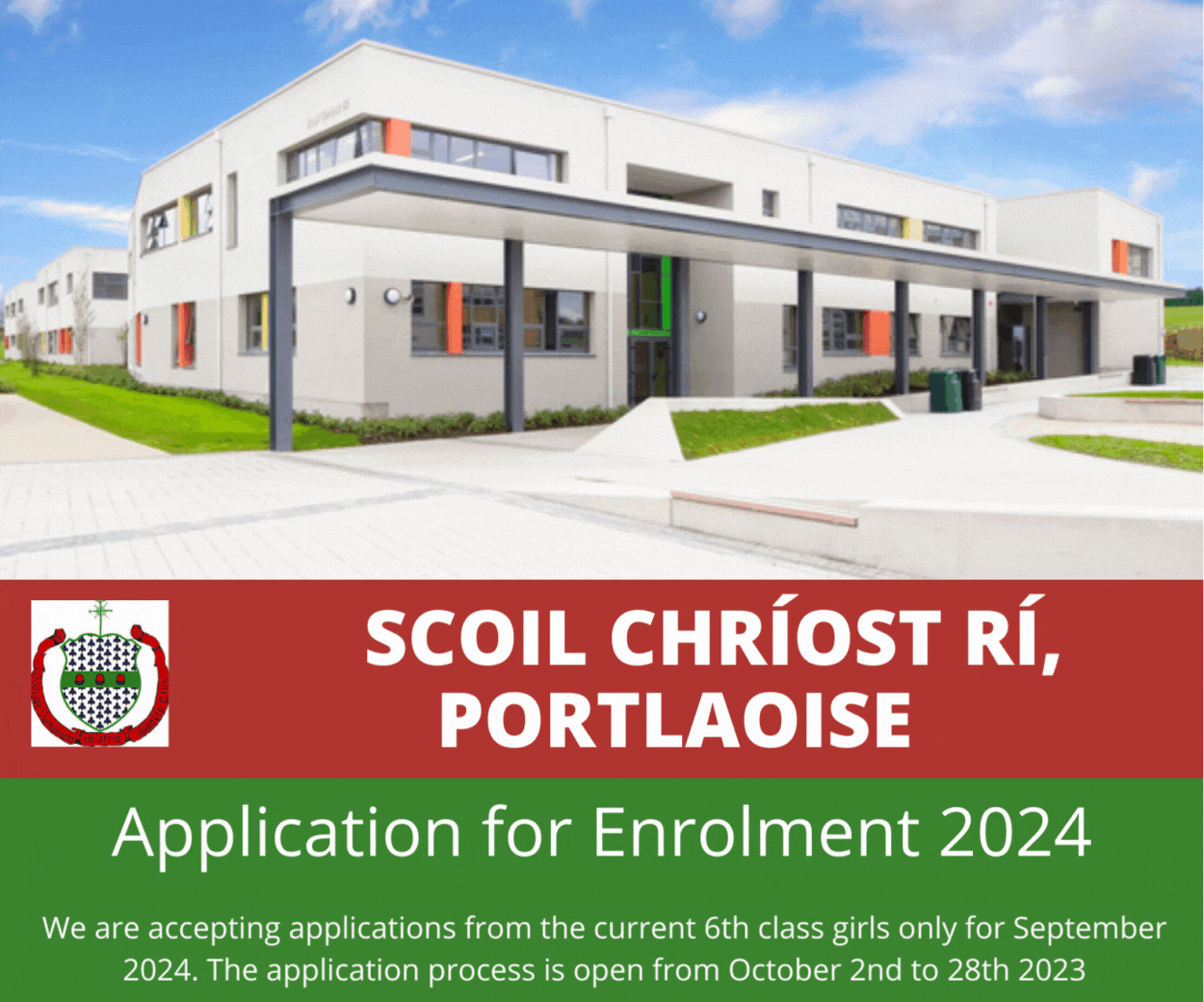 This is a powerful story. A story that through the symbol of a cross continues to offer hope.
We All Have Crosses. When we look at the call to take up our cross, we tend to think of the way God asks us to accept and embrace the sufferings and hardships that come from living in this fallen world. While we have a difficult time understanding why a good God allows his people to suffer, we all know what suffering feels like, and we can understand how it can be linked to the cross.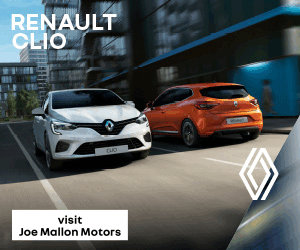 This kind of suffering can be physical or spiritual or psychological. It can range from cancer to the inner wounds caused by someone who persecutes you because of your faith. It can come in the form of addiction, depression and anxiety.
It can come from our standing up for innocent life in a culture of death, or it can come from having to endure the pain of a broken relationship. Whatever its source, we all have situations in our lives that we could honestly call "crosses" that we have to bear.
It is important to see, however, that before we accept or embrace any cross we may encounter, we should feel free to ask the Lord to remove it from us. Yes, Jesus told us to carry our crosses. But at the same time he himself healed many people.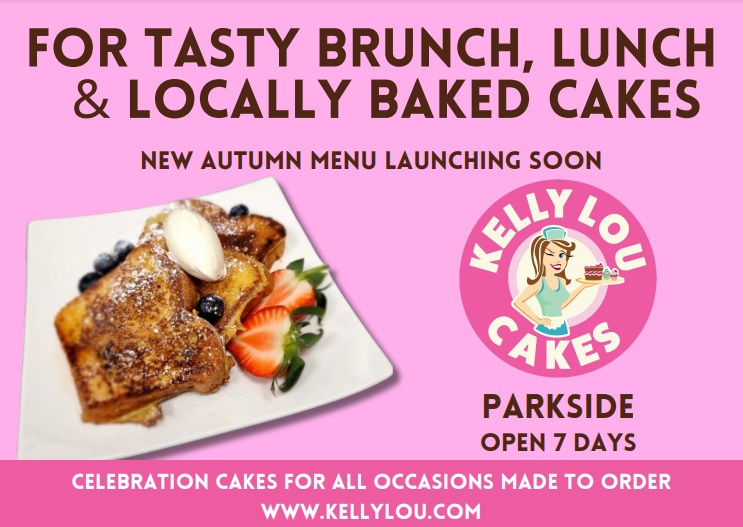 He removed their crosses because of his love and compassion. Just as Jesus removed the crosses from these people, there are many instances where he wants to remove ours. He knows all about our suffering, and he is with us. He loves to heal us.
One of the great models of the church in the Second Vatican Council is that of the church being a living dynamic community of faith "the people of God". Here in our Parish I am so uplifted by the great sense of faith, hope and kindness felt daily in so many places.
This week Jesus reminds us all that essentially our church is local; familiar places where we share meals, support and encourage. "Where two or three are gathered in my name, I am with you". Jesus continues to wash our feet through the hands of parents, caring for their family, voluntary organisations who support often the most vulnerable in our society.
Jesus in Gethsemane reminds us that we are not alone. His fragile and very vulnerable experience of doubt, frustration and extreme anxiety is a powerful solidarity with so many who are uncertain and overwhelmed.
Jesus dying on the cross is an invitation to new life. His kingdom is not for those who have it all, but firstly, for those who are in want of something greater. His word to a dying thief – "Today you will be with me in paradise".
His dying arms outstretched are an invitation to all people to turn to his love. Jesus on the cross embraces the depth of our humanity and in doing so makes us new and powerful. "By his wounds we are healed". Without the cross we have no Easter. It is through suffering; Jesus gives us Easter – Hope.
A prayer for Holy Week…
Dear Lord, your disciple Peter wanted to know who would betray you. You pointed to Judas but a little later also to him. Judas betrayed, Peter denied you. Judas ended his life, Peter became the apostle whom you made the first among equals. Lord, give me faith, faith in your endless mercy, your boundless forgiveness, your unfathomable goodness.
Let me not be tempted to think that my sins are too great to be forgiven, too abominable to be touched by your mercy. Let me never run away from you but return to you again and again, asking you to be my Lord, my Shepherd, my Stronghold, and my Refuge.
Take me under your wing, O Lord, and let me know that you do not reject me as long as I keep asking you to forgive me. Perhaps my doubt in your forgiveness is a greater sin than the sins I consider too great to be forgiven. Perhaps I make myself too important, too great when I think that I cannot be embraced by you anymore.
Lord, look at me, accept my prayer as you accepted Peter's prayer, and let me not run away from you in the night as Judas did. Bless me, Lord, in this Holy Week, and give me the grace to know your loving presence more intimately. Amen.
A warm welcome to you all, to consider joining us on the Heath, Easter Sunday, April 1st 6am, for our Easter Dawn Mass, surrounded by the beauty of God's creation. Get up early a free ticket and there's room for you !!! God's light is bright, His presence is real. May we begin again in renewed confidence that through Faith "All will be well'
Fr Paddy Byrne
SEE ALSO – Fr Paddy: Lent – a time to pause