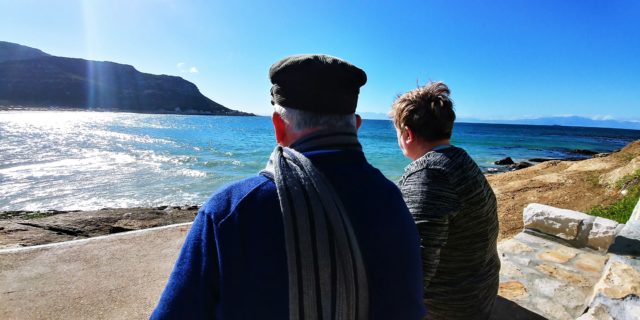 A little over a year ago retired Portlaoise couple Jim and Esther McCormack bade farewell to the lives they knew in Ireland.
They sold their house and all their belongings here and moved lock, stock and barrel to outside Cape Town in South Africa, to live near their only daughter Aisling, who is married there with a young family.
Just before they departed we visited them to hear their story at their home in Fielbrook just off the Dublin Road where they raised their family and lived for over 30 years. It was an incredible tale.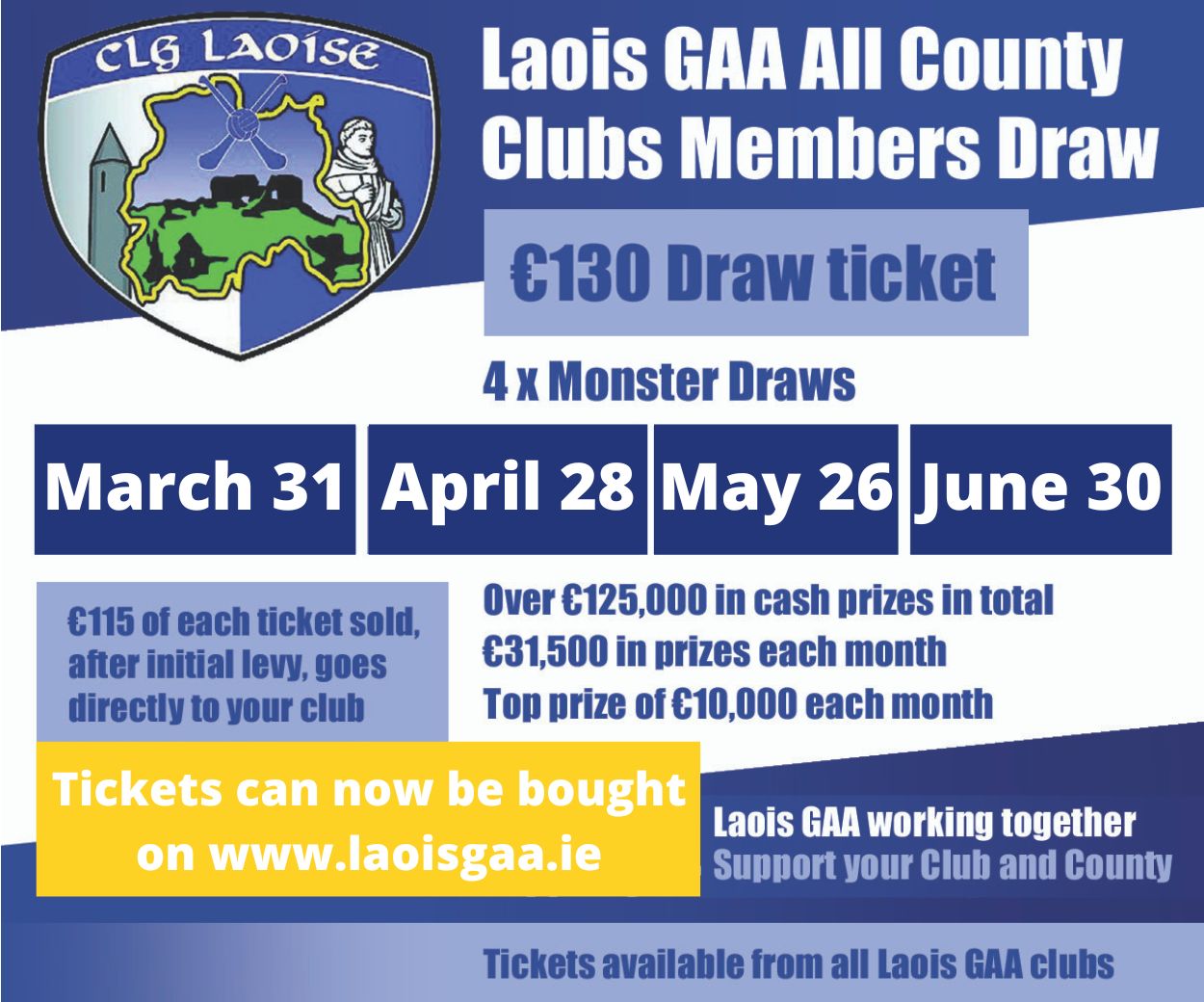 Jim (68) had been retired from the Irish Prison Service for 15 years and Esther (66) had only finished up her working career in the Kolbe Centre the previous year. They were deeply embedded in local community life in Portlaoise but they had been out to South Africa many times before. A decision was made.
With their family grown up and living away – their son Diarmuid lives in Montreal in Canada with Enda in Galway – they upped sticks and moved to the other side of the world.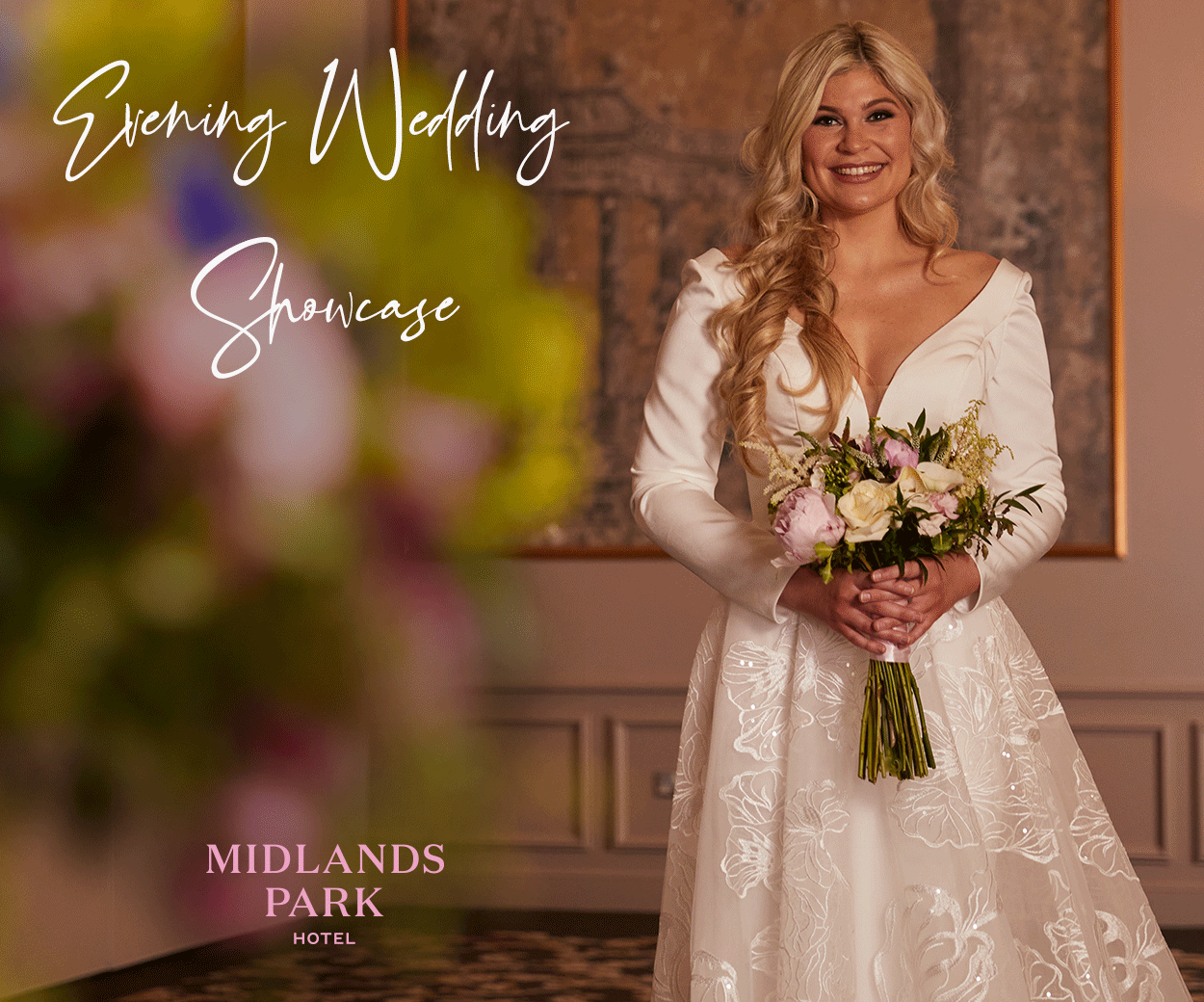 They left with the well wishes of friends and family and the reaction to our story was a microcosm of that with the goodwill towards them palpable.
A year on, we checked in with them to see how they were getting on.
The same warm welcome we received when we met in Portlaoise is present as we chat on the phone.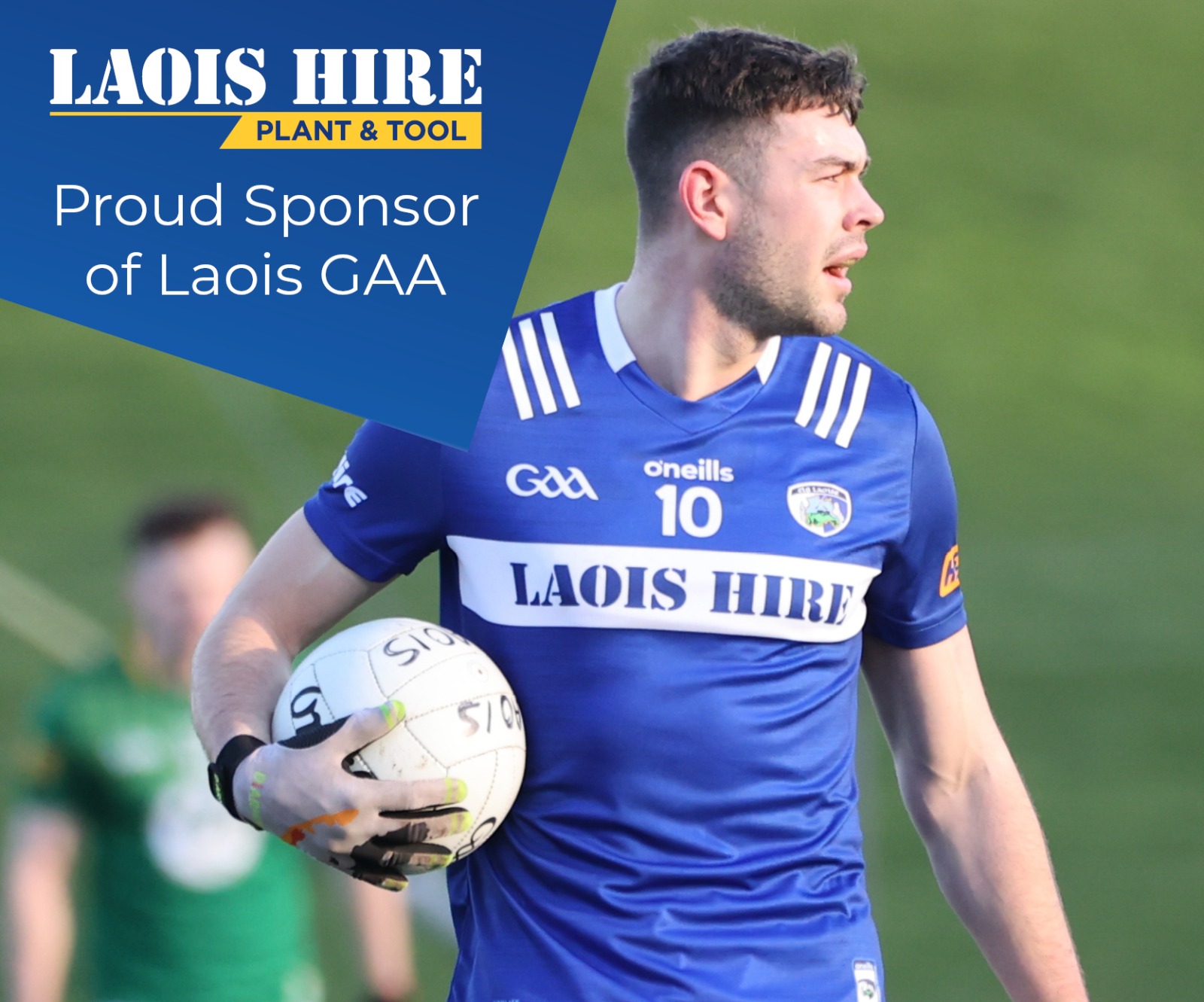 "It has been a great move," says Jim. "It has been a big move, we knew that ourselves but we're very happy with our decision."
"We were very apprehensive leaving," adds Esther. "We pretended we were great but it was a big change for us. But we absolutely love it out here and our only regret is we didn't move sooner."
Aisling is the youngest in their family and is a senior lecturer in the University of Cape Town. Her studies brought her to South Africa and she's been living there for the past 14 years.
She married Duane Heath, who works with the South African Rugby Union, in 2008, and they've two young children – Kian (8) and Emma (6).
Being close to Kian and Emma was one of the key motivating factors in their decision, Esther telling us at the time that it "broke her heart" to see people of their age around Portlaoise out and about with their grandchildren.
Having rented an apartment initially, they have since bought their own place in the seaside resort of Fish Hoek, which is about 40 minutes from the centre of Cape Town.
Duane and Aisling are only about five minutes away and as they both travel quite a lot, Jim and Esther provide priceless family support.
"We're living on the Indian Ocean," says Jim. "You can see the sand dunes from the house. We're four minutes from the seaside.
"I go for a walk the length of the beach every morning. It takes about 30 minutes. People get up very early over here – it's not unusual for people to be heading into work at 5.30 in the morning. But there wouldn't be much stir after 9pm.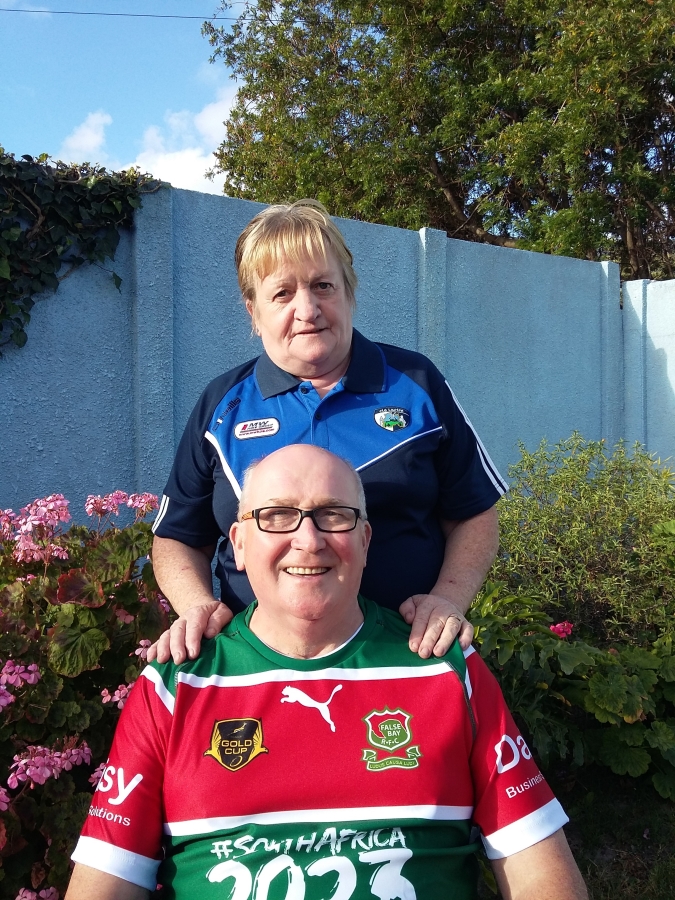 "We've a similar routine as you'd have at home. The children are coming and going, we'd be gardening, shopping, going to mass or matches."
Jim "follows sport in a big way" and while he keeps up to date with all the Irish sport, he also started following the fortunes of the local rugby club False Bay, attending their matches and getting to know those in the club. Indeed his first year following their fortunes was an incredibly good one as the won the main competition for the Western Province club teams for the first time in their 88-year history.
The big difference is the weather. Currently in a drought – "if they see a cloud out here now, they're nearly celebrating" – Jim says, "there's never a cold or wet day".
"Water is in such shortage at the moment that the teams out here are training on the beach as they can't sprinkle the pitches or use the showers. The club rugby has been put back until June at the earliest because of it.
"It averages between 24 and 30 degrees. Coming into winter now and a bad day would be 14-15.
"During the hot days in the summer it could be up 34-36. It gets so hot the schools would start at 6.45 and their sports days would start at 7.30 so they'd be finished by 10.30 before it gets too hot."
"It's lovely to get up and see the sun every day," says Esther. "We don't miss home. We listen to local radio every day and we keep up to date with the news on the likes of the Independent and LaoisToday. We have a couple of good friends that we keep in touch with."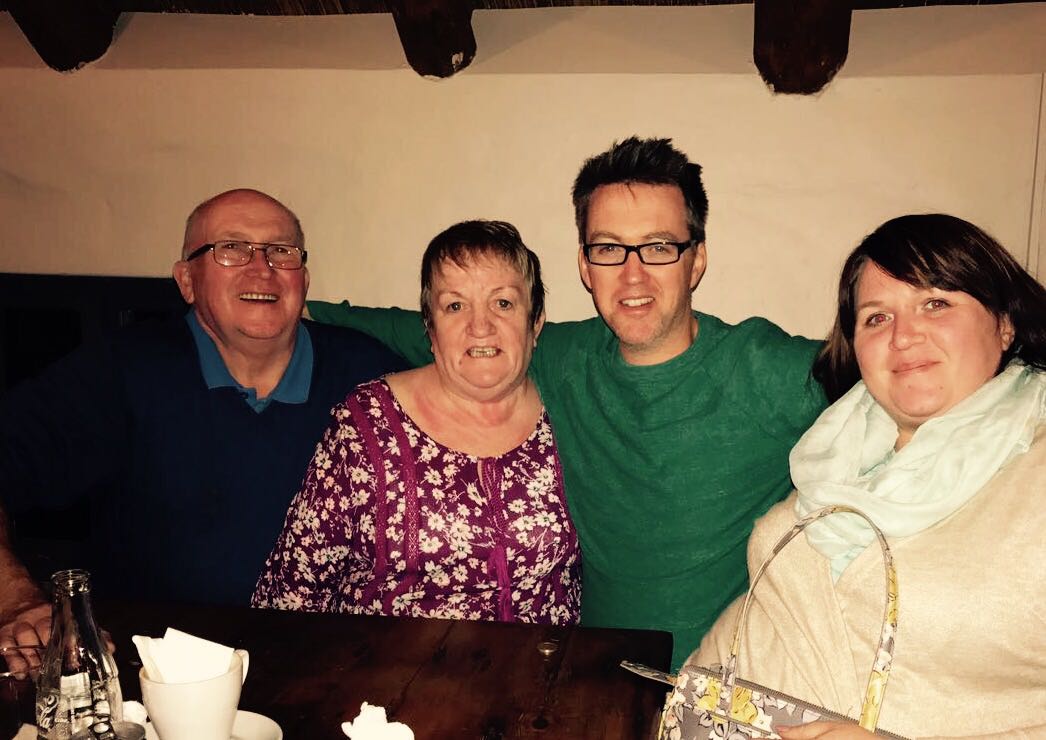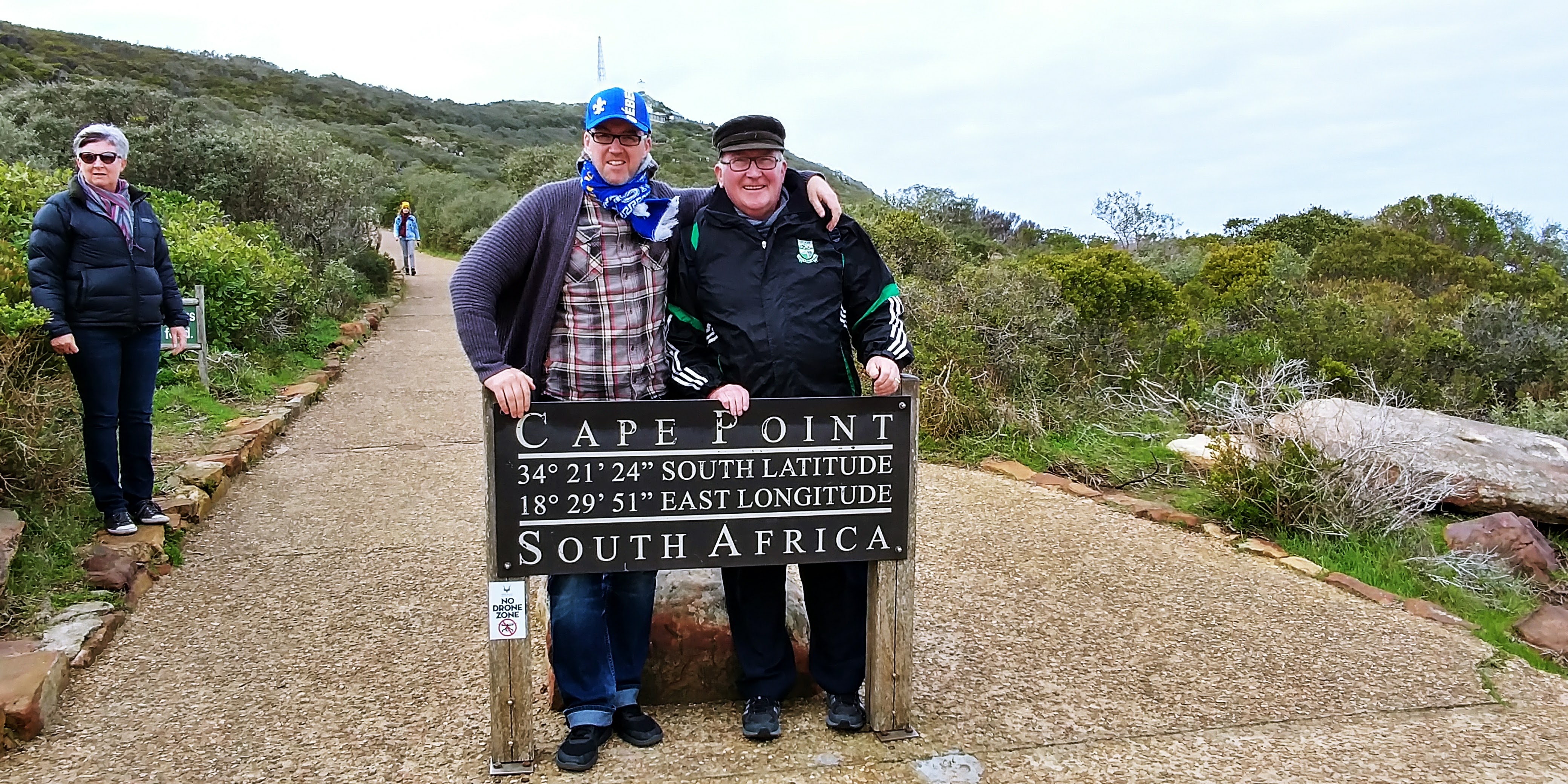 "Esther keeps in good touch with her family and we're regularly in contact with Tony and Gerry (Jim's brothers in Portlaoise)," says Jim.
"We had a niece visiting us recently too and it was great to see her."
They're also in regular contact with Midlands 103 commentator and LaoisToday columnist Jack Nolan, a close family friend.
They'll be home in May for another niece's wedding and in July they're going to visit Diarmuid in Toronto for a month, a trip they hope they'll replicate every second year. Enda is coming out to them at Christmas.
"Would you believe our three kids haven't been in the same room in ten years," says Esther. "They have travelled so much.
"My one wish is to get them all in the same room at the same time again. We'll be married 50 years in two years time and we'll hopefully all get together for that."
"It is tough when people you know die," says Jim, who references the recent passing of his old work colleague and former Laois football great Pat Brophy.
"But we're very happy here," says Jim. "We're together so long, we love each other's company and we're getting to know people here. I love following the sport and Esther is getting involved in voluntary work.
"Irish people are very respected abroad. We're seen as very helpful and friendly.
"We're only a few minutes from St John's Church and we regularly meet Irish people there. We had a big night recently."
"You do miss your acquantainces but we see this as a great way to end our lives," says Esther.
"Hopefully we've plenty of years ahead of us yet."