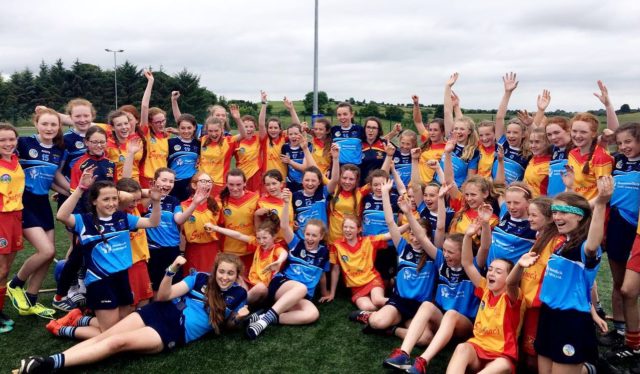 What a weekend for Laois camogie.
Not one – but two – Laois camogie sides won Feile titles in Connacht this weekend.
The Harps won out Division 2 without losing a single game, while O'Moore's recorded their first ever Feile success in Division 4 of the competition.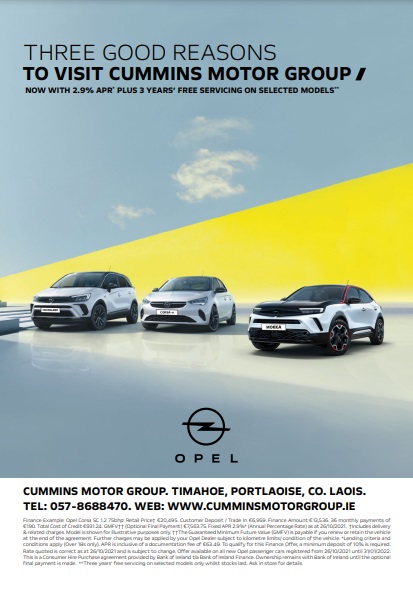 There were also three Laois clubs competing in the hurling – Castletowm-Slieve Bloom, Ballinakill and Na Fianna.
Here is a run down on how they all got on: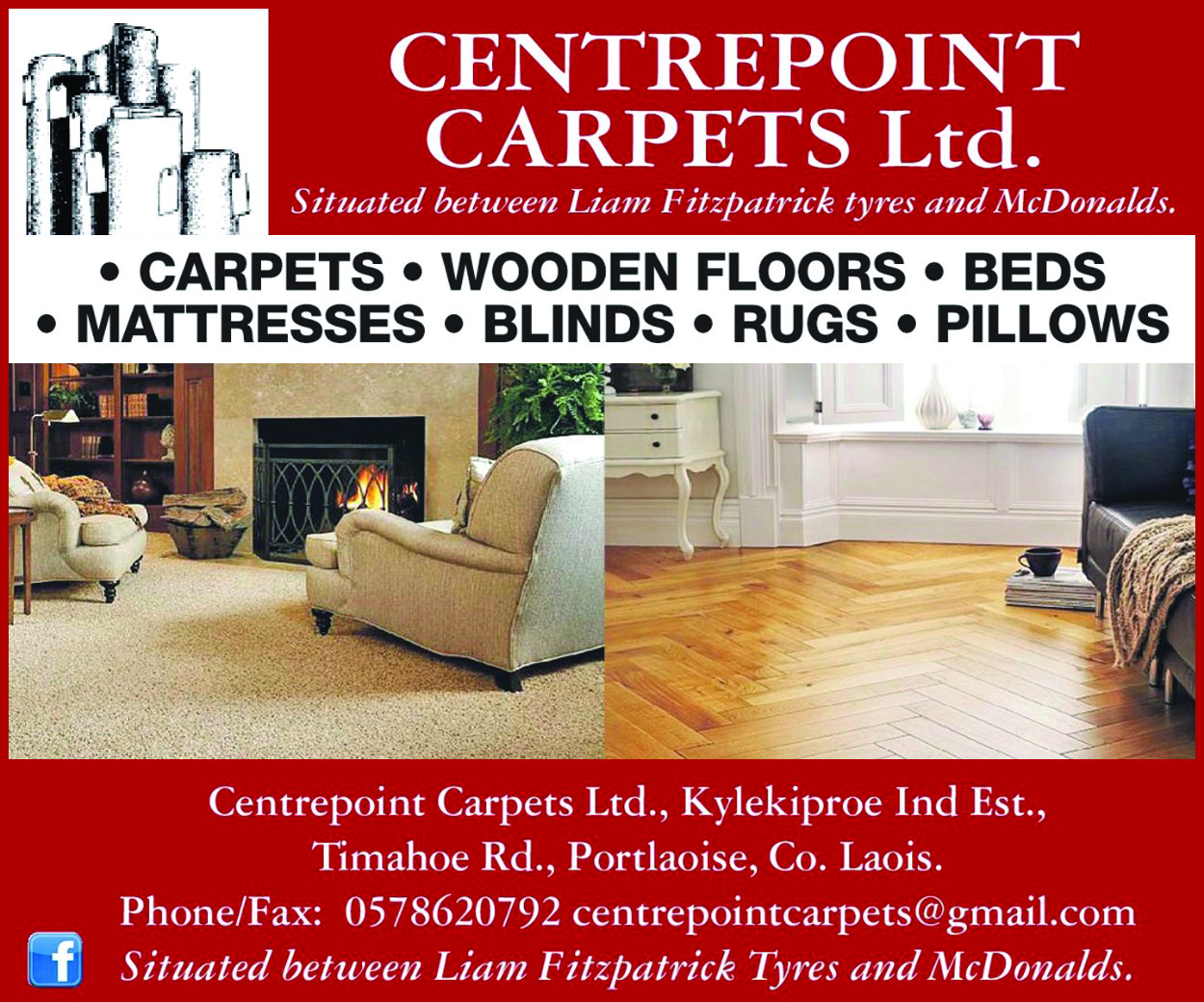 The Harps
Division 2
The Harps broke a 16 year spell as they were crowned Laois 'A' winners of the Feile for the first time since 2002.
The girls were placed in Group A of Division 3 of the competition and are being hosted by Ahascragh Caltra of Galway.
Lucy O'Connor played a starring role over the weekend – scoring 11-11 over the course of the four group matches and contributing much more in the semi-final and final.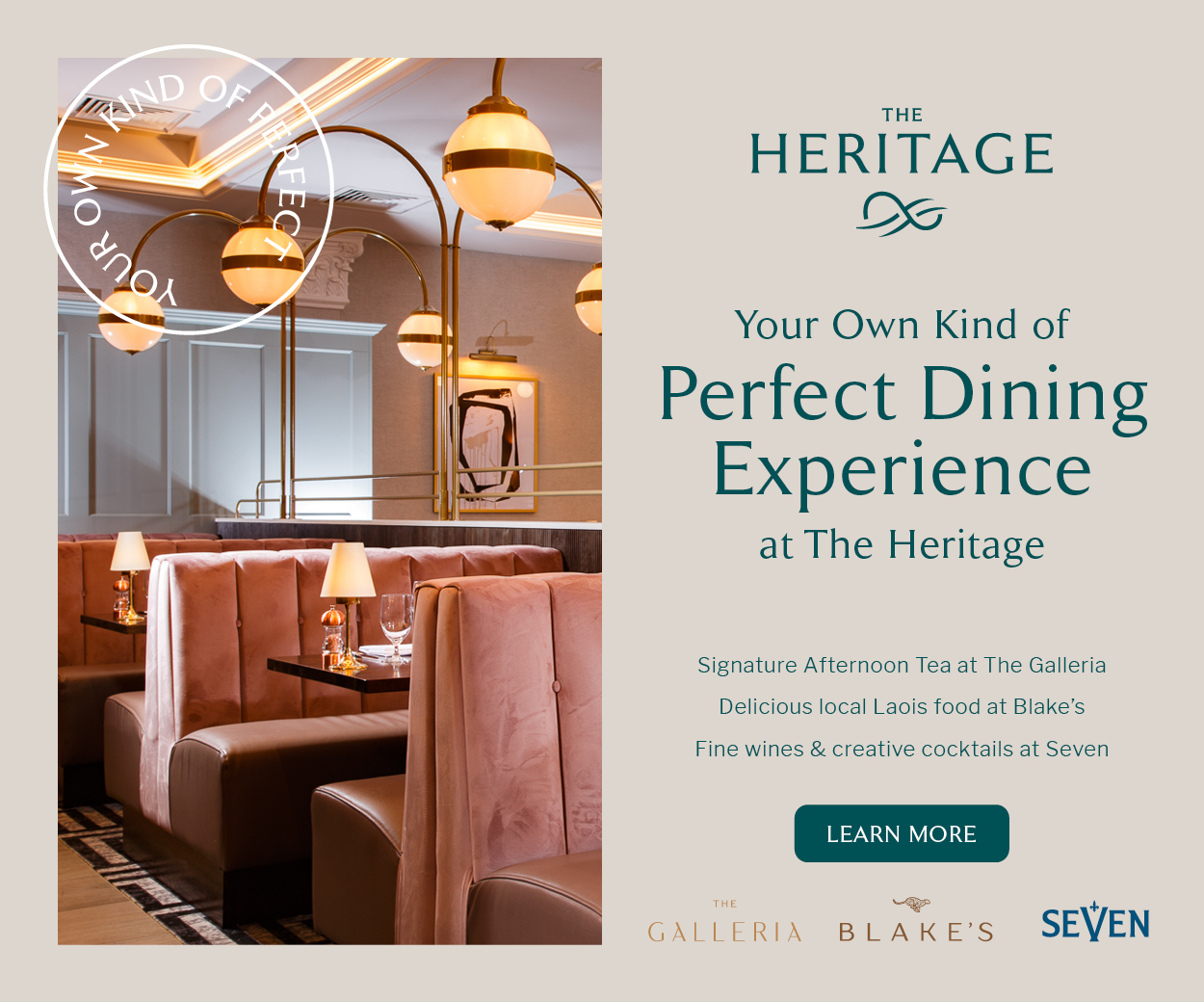 Friday began with two comprehensive wins over Galway side Kiltormer and Tipperary outfit Roscrea.
The Harps topped the group after a narrow win in their final game and then absolutely thumped Galway side Killimordaly to reach the semi final.
Barney O'Connor's charges didn't stop there, and showed just why they deserve to be in a such a high division as they recorded an incredible 6-3 to 3-0 defeat over Kinvara of Galway in the semi-final.
Only St Vincent's lay in their wake. But the Dublin side fell to the Harps as they went a goal behind at half-time and the red and gold girls continued to put them away, eventually ending what was a cracking campaign.
THE HARPS: Cara Henderson, Abbi Townsend, Ella Henderson, Kayla Dwyer, Orla Whyte, Una Brophy, Lisa Kirby, Aisling Townsend, Emma Delaney, Katie Healy, Rachel Deegan, Amy Lacey, Lucy O Connor, Abbey Townsend, Brid Drennan, Blathnaid Deegan, Emma Delahunty, Rachael Dollard, Caoimhe Doheny, Eva Dunphy, Orla Holland, Eadaoin Whyte, Mia Henderson, Aoife Gee, Georgie Holland Rome.
Round 1: The Harps 8-4 Kiltormer 0-1
Round 2: The Harps 5-5 Roscrea 0-1
Round 3: The Harps 1-3 Ahascragh 0-2
Cup Q/F: The Harps 3-6 Killimordaly 0-1
Semi-final: The Harps 6-3 Kinvara 3-0
Final: The Harps 3-0 St Vincent's 0-2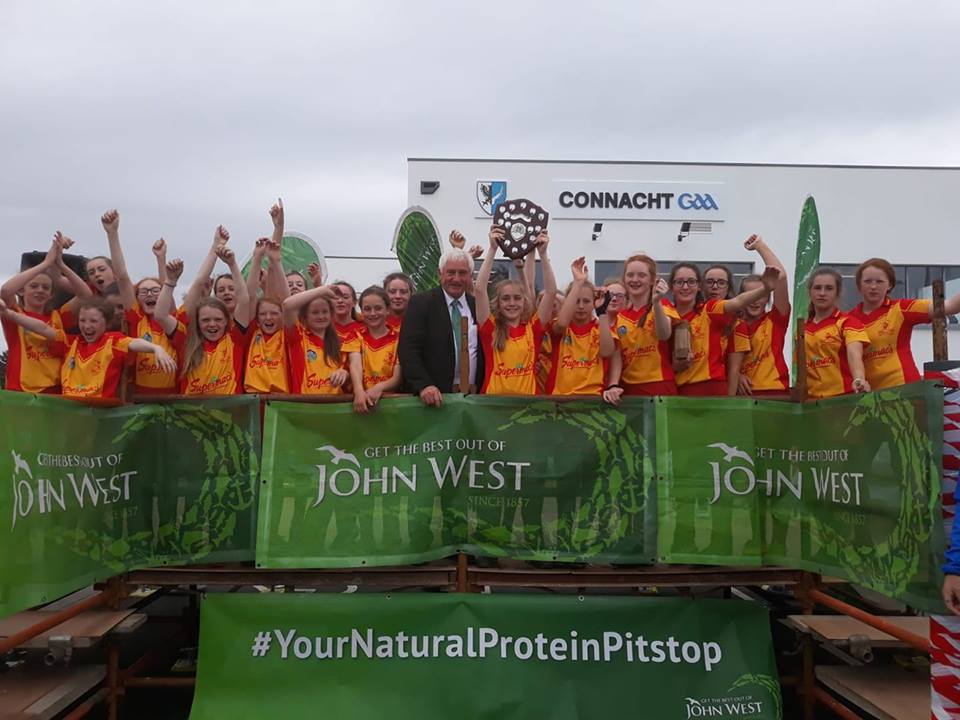 O'Moore's
Division 4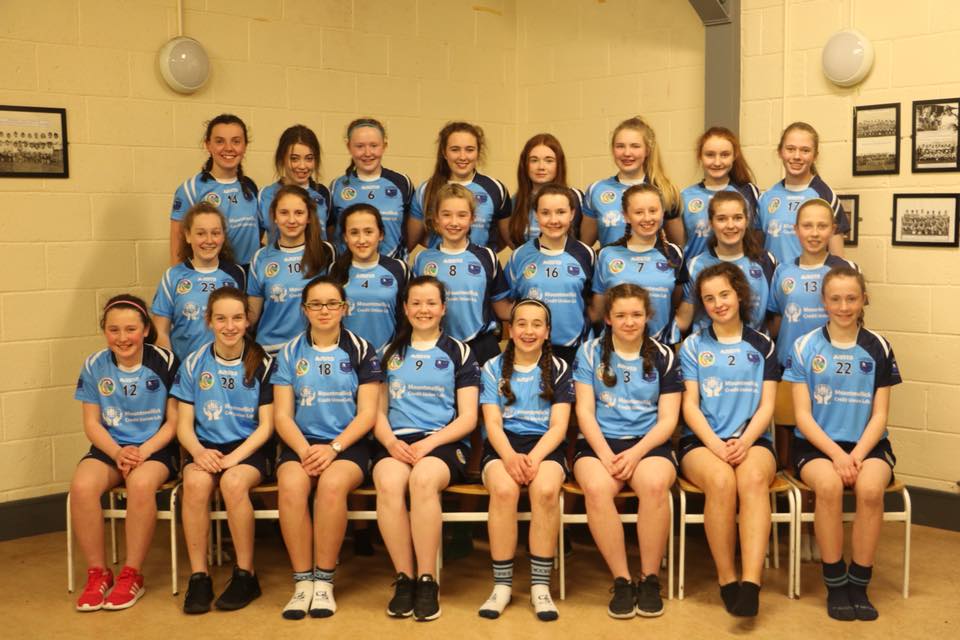 The O'Moore's girls won their first Feile ever this weekend after putting in some truly spectacular displays.
They began on Friday evening with two wins over Clare and Offaly teams, with their win setting up a top of the table clash with Galway side Portumna on Saturday morning.
Ellen Conroy showed the same hard work and strength many Laois and Rosenallis supporters would credit her father Declan with during his hurling days. Her younger sister Ellen lined out alongside her in midfield and were a joy to watch along with their cousin Ciara Conroy in the full-back line. Aisling McEvoy, Amy Flanagan and Amy McKane also stood up to be counted among countless other girls.
The girls went down by four points but still progressed to the cup quarter final against Ballinasloe.
After a tight encounter, O'Moore's prevailed and faced St Malachy's Castledawson of Derry Sunday morning in the Connacht GAA Centre of Excellence.
Joe Conroy's side showed unbelievable tenacity and an Ellen Conroy goal just at the stroke of half-time gave the O'Moore women they boost they needed to win 1-2 to 0-1.
Port Law of Waterford faced O'Moores in the final, and despite murmurs of their competitors coming from a 'hurling stronghold' this didn't faze the O'Moore women.
It was a day for the Amys, with Amy Flanagan putting in a player of the tournament performance and scoring 2-1 from centre-forward, while Amy McKane's leather into the ball of the net at the end of the first-half set O'Moores up for their final win of 3-2 to 1-3.
O'MOORES: Caoimhe Egan, Amy McKane, Clodagh Conroy, Aimee Cuddy, Ciara Conroy, Sophie Connolly, Aisling McEvoy, Grace McEvoy, Lucy Conroy, Kim Fitzpatrick, Eve Murphy, Orla Whelan, Amy Flanagan, Ellen Conroy, Katie Smyth, Jenna Griffin, Keelin Conroy, Kora Davis, Emer Dunne,  Deirbhile C.Fennell, Mary Grehan, Catherine Hyland, Ruth O'Brien, Ellen Rowney
Round 1: O'Moore's 3-6 Crusheen 2-2
Round 2: O'Moore's 0-5 St Ryanagh's 0-2
Round 3: O'Moore's 1-2 Portumna 3-0
Cup Q/F: O'Moore's 2-3 Ballinasloe 1-1
Semi-final: O'Moores 1-2 Castledawson 0-1
Final: O'Moores 3-2 Port Law 1-3
Castletown-Slieve Bloom – Hurling
Division 2
Castletown-Slieve Bloom represented Laois in Division 2 of the Feile after defeating neighbours Camross in the Laois 'A' Feile final in April.
They were placed in Group B and were on Friday evening in Galway.
The Laois lads edged out Ballinasloe by a point but then went down by the same margin to Portaferry.
This meant in order to qualify for the cup section, they had to defeat Clare side Eire Og Ennis – which they did comprehensively.
Castletown-Slieve Bloom advanced to the cup quarter final where their journey came to an end at the hands of Ballinascreen.
Round 1: Castletown-Slieve-Bloom 1-5 Ballinasloe 0-7
Round 2: Castletown-Slieve Bloom 2-4 Portaferry 2-5
Round 3: Castletown-Slieve Bloom 6-7 Eire Og Ennis 3-3
Cup Q/F: Castletown-Slieve Bloom 0-2 Ballinascreen 0-9
Ballinakill – Hurling
Division 4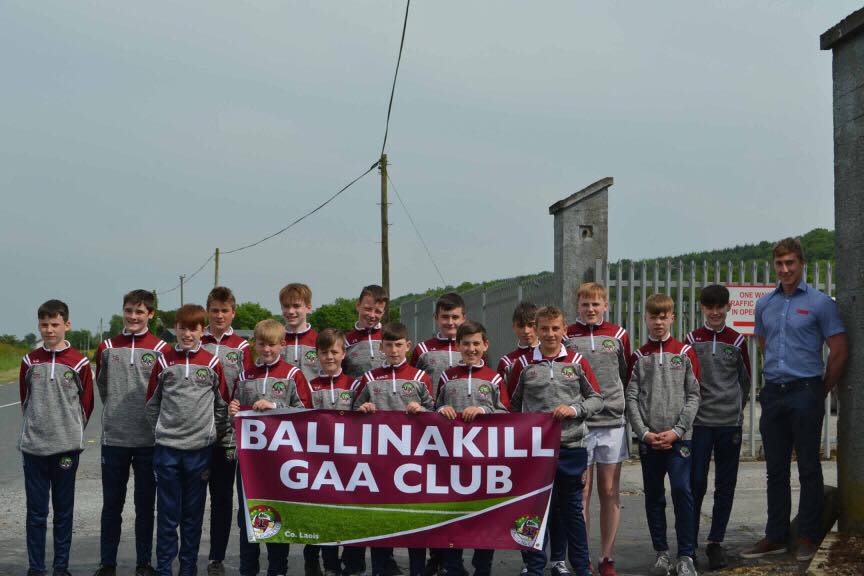 Ballinakill took on the forces of Galway and Armagh as they competed in Group D of the Division 4 Feile on Friday and Saturday.
And they put themselves in a wonderful position following two comprehensive wins on Friday against Galway side Mountbellew and Armagh's Ceide Lamh Dhearg.
A win over Meelick-Eyrecourt saw them finish top of their group this morning and advance to play Clonkill of Westmeath in the last eight.
They had seven points to spare and went on to face CRC Gaels in the semi final – however this is where the journey ended.
Round 1: Ballinakill 1-6 Mountbellew 0-7
Round 2: Ballinakill 2-11 Ceide Lamh Dhearg 1-3
Round 3: Ballinakill 2-9 Meelick-Eyrecourt 2-3
Cup Q/F: Ballinakill 1-7 Clonkill 0-3
Cup S/F: Ballinakill 0-2 CRC Gaels 4-6
Na Fianna – Hurling
Division 7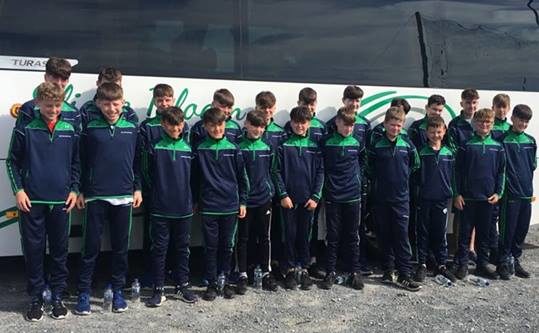 Na Fianna are an amalgamation of Mountmellick and Ballyfin at juvenile level and they are at the Feile despite not winning either Laois edition.
They were invited to go and competed in Group A of Division 7.
This was reduced to a three team group after Tuam pulled out and Na Fianna began with a loss to Padraig Pearses.
They had to defeat Antrim side Naomh Padraig in their last group game to advance to the cup quarter finals and they duly did so.
This set up a last eight clash this evening with another Galway side, Killimor, where Na Fianna romped to a 12 point win.
They will went on to face Clara in the semi final but sadly this is where their journey ended too.
Round 1: Na Fianna 1-1 Padraig Pearses 0-6
Round 2: Na Fianna 1-8 Naomh Padraig 2-2
Cup Q/F: Na Fianna 3-5 Killimor 0-2
Cup S/F: Na Fianna 0-2 Clara 2-10
SEE ALSO – The Twitter reaction as Laois reach first Leinster final in 11 years