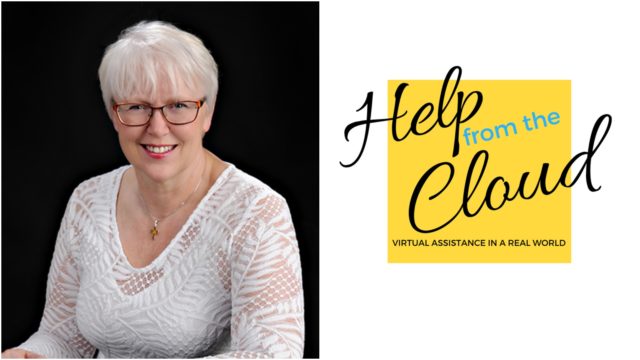 The journey from New Zealand to Portlaoise is a less-travelled one but Norah Deay has set up home in the town in recent times.
An experienced author, personal assistant and office manager, she has her own business as a virtual assistant.
She can work remotely for businesses who may need administrative or secretarial help but not on a full-time basis.
She's also a LinkedIn expert and is running courses on how Facebook changes will effect businesses in 2018.
We caught up with Norah recently to hear about her story – and all about the services she can offer.
How did you end up in Laois?
I've spent 21 of the past 30 years living outside Ireland, and when I returned from New Zealand a year ago I wanted to be near family. My immediate family are mostly over in Carlow and while it holds no attraction for me, I've always liked Portlaoise. The Kellys, Johnny & Billy, Peggy Duffin and Connie McGrath out in The Heath were/are my uncles and aunts, and Portlaoise held excitement for me as a child when we came to visit.
What's your favourite thing about living in Laois
My cousins! I love the randomness of running into them around town. 
Do you see yourself living here for the long haul? 
I'd never say that. I've too often thought I was settled, only for circumstances to change and I was on the move again.
What do you hope to bring to Portlaoise? 
In the immediate future, I'm putting on a Facebook training seminar for small businesses. It's called You Can't Sell A Secret – How Facebook changes will affect your business in 2018.  
Facebook has changed its algorithms and SMEs are losing out. Where they used to reach lots of their followers they're now only reaching less than 2%. Check your Facebook timeline – the second post you see is most probably a paid advert. My seminar addresses how to still benefit from your Facebook business page and also provides some tips that will allow businesses to engage with customers new and old. The Seminar is on at The Maldron Hotel on July 11 at 8pm and costs €45. There is an early bird price of €35 for registering online.  In the long term, I'll be looking at LinkedIn and more creative type classes.
My seminar addresses how to continue benefiting from your Facebook business page and also provides tips that will allow businesses to engage with customers new and old. The Seminar is on at The Maldron Hotel on July 11 at 8pm and there's an Early Bird price of €35 for registering online. https://helpfromthecloud.lpages.co/you-cant-sell-a-secret/
What is your experience? 
Well, firstly I'm a bestselling author on Amazon. I've written 4 books (2 got to #1 in their categories) and a few short stories, and I proofread and edit for clients also.
As well as that, I've over 30 years experience as a Personal Assistant and Office Manager. I worked for Carrolls Irish Gift Stores in Dublin, Molton Brown Cosmetics in London, Symantec in The Netherlands, and a fabulous real estate company in New Zealand called Bayleys Real Estate.
What is your favourite thing about your job?
Oh, the flexibility without a doubt. I can walk my dog, meet a friend for coffee, and work until 9 pm if I want to. Mostly, I want to – I love my work.
How long have you been living here?
Only since December 2017, but I'd lived in Mountmellick for a few years before I went to New Zealand in 2005. It feels like home.
Tell us about your business Help from the Cloud? 
I'm a Virtual Assistant. That means I'm a secretary/administrator who works remotely, in my case, from home. I'm also a small business owner so I understand the problems faced by sole traders who need to be out working or getting business, but also need to get their admin done.
So many people need administrative assistance desperately but they don't require someone full-time – this is where I can step in and provide that assistance. Whether it's a one-off job or an ongoing project, there's no job too big or too small!
When I started my business there were only a few Virtual Assistants in Ireland but the number is steadily growing – the laptop lifestyle is becoming more popular and small businesses are seeing the benefits of getting their work done while not having to deal with employees and the attendant costs.
SEE ALSO – Check out the dedicated jobs section on LaoisToday.ie