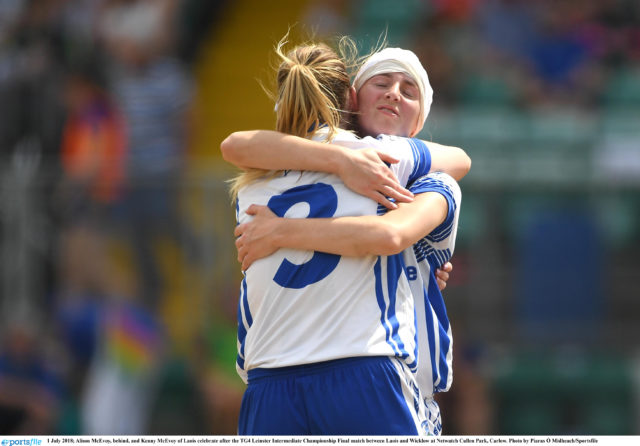 Laois 7-15 Longford 1-9
All-Ireland Intermediate Ladies Football Championship Group 1 Round 2
Laois produced a convincing win over Longford today to get their All-Ireland campaign off to an ideal start.
Kevin Doogue also got the chance to put in some young blood, with players such as 17-year-old Sarah Walsh and minor goalkeeper Sinead O'Rourke making their championship debuts.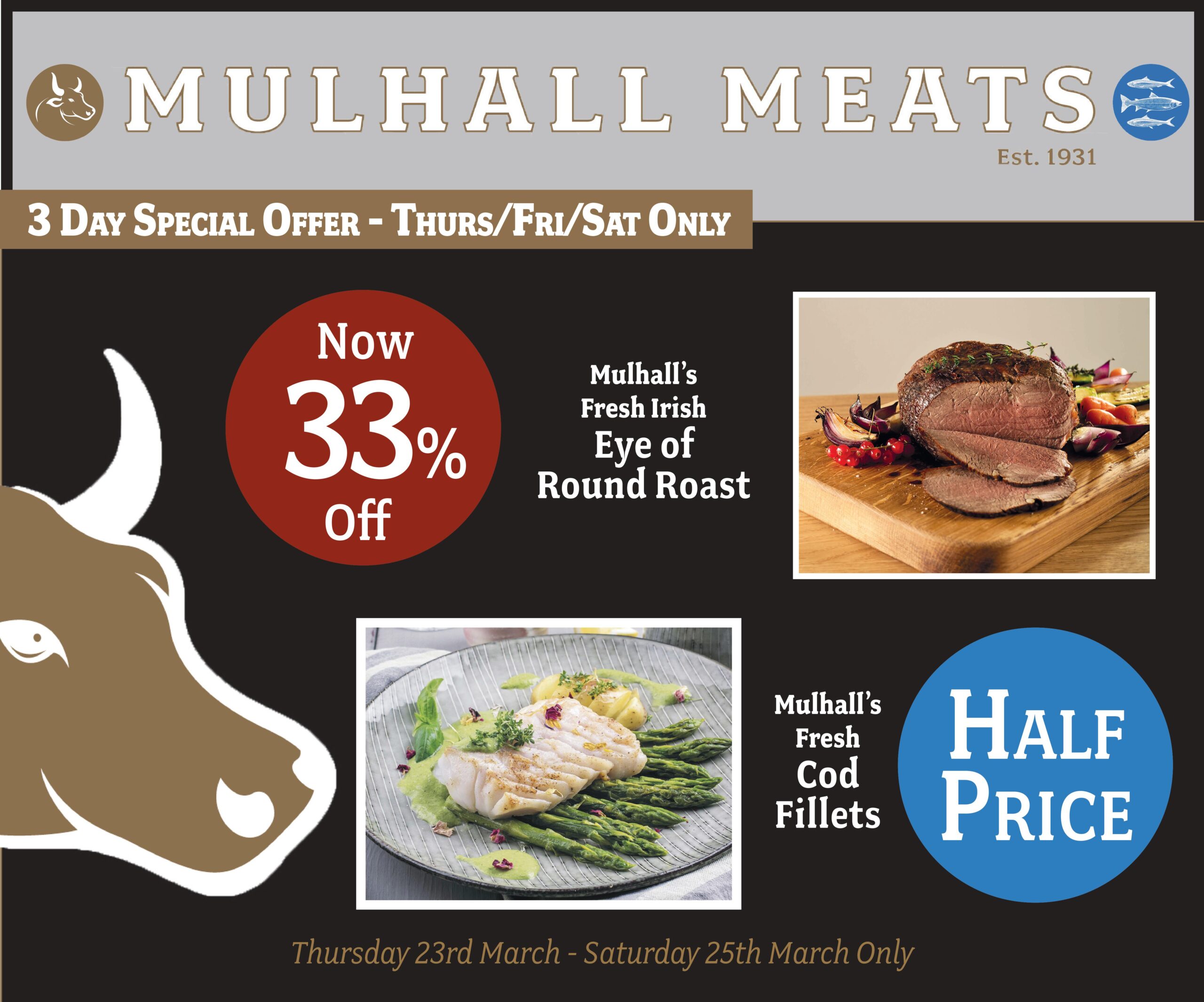 Laois came out guns blazing – with Caoimhe Simms blasting the ball over the bar after a mere 23 seconds.
They failed to be accurate in front of the post twice after this, but Meaghan Dunne made no mistake as she laid the ball in to the bottom corner of the net for Laois's first goal.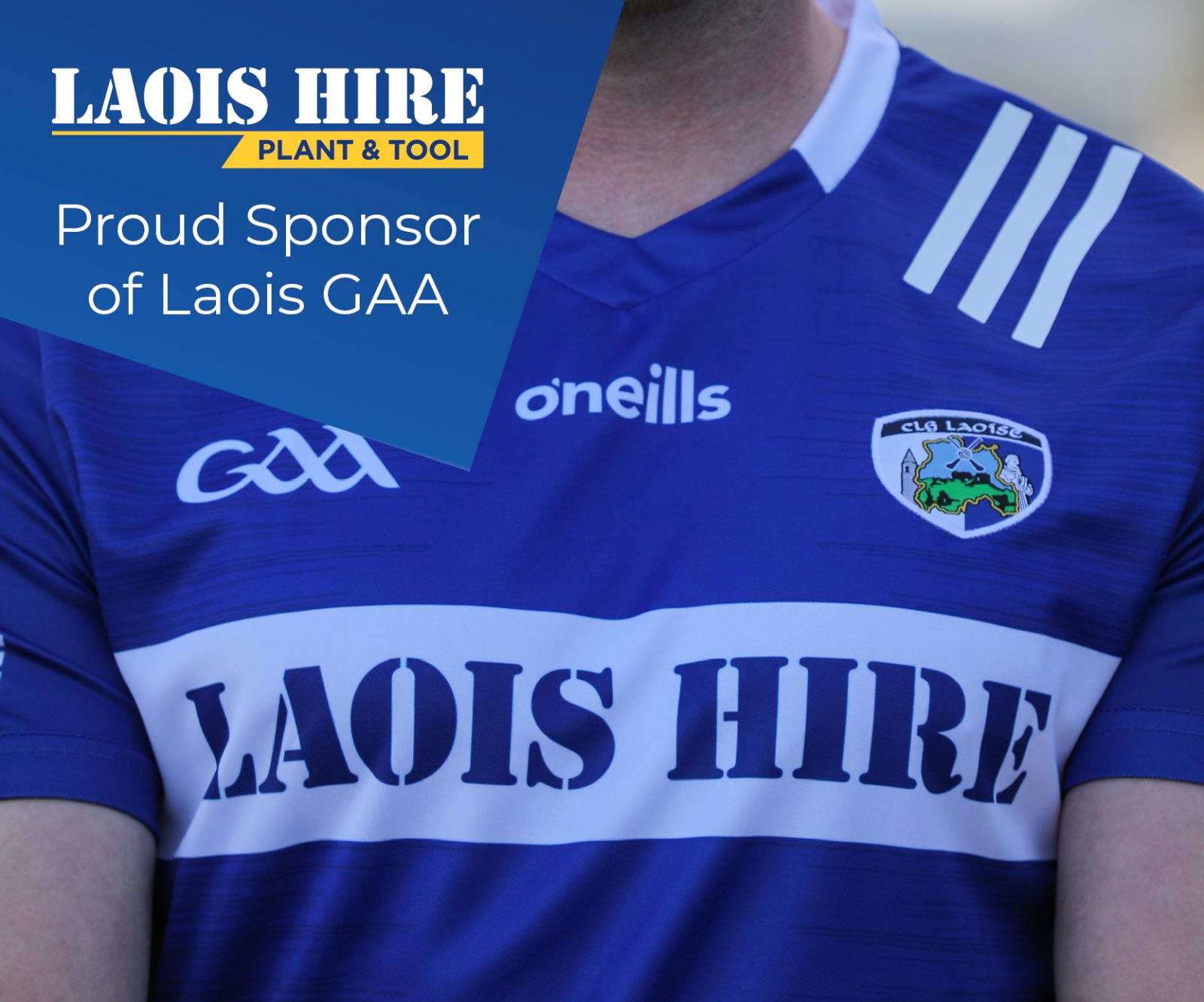 Simms added her second for Kevin Doogue's side while goalkeeper Sinead O'Rourke got her first test of the match – and passed – after seven minutes.
Excellent running from the duo Emma Lawlor and Erone Fitzpatrick set up Dunne for her first point with Lawlor adding her first a minute later.
Eva Galvin made her mark on the field, pushing up on kickout after kickout and showing physicality well beyond her years.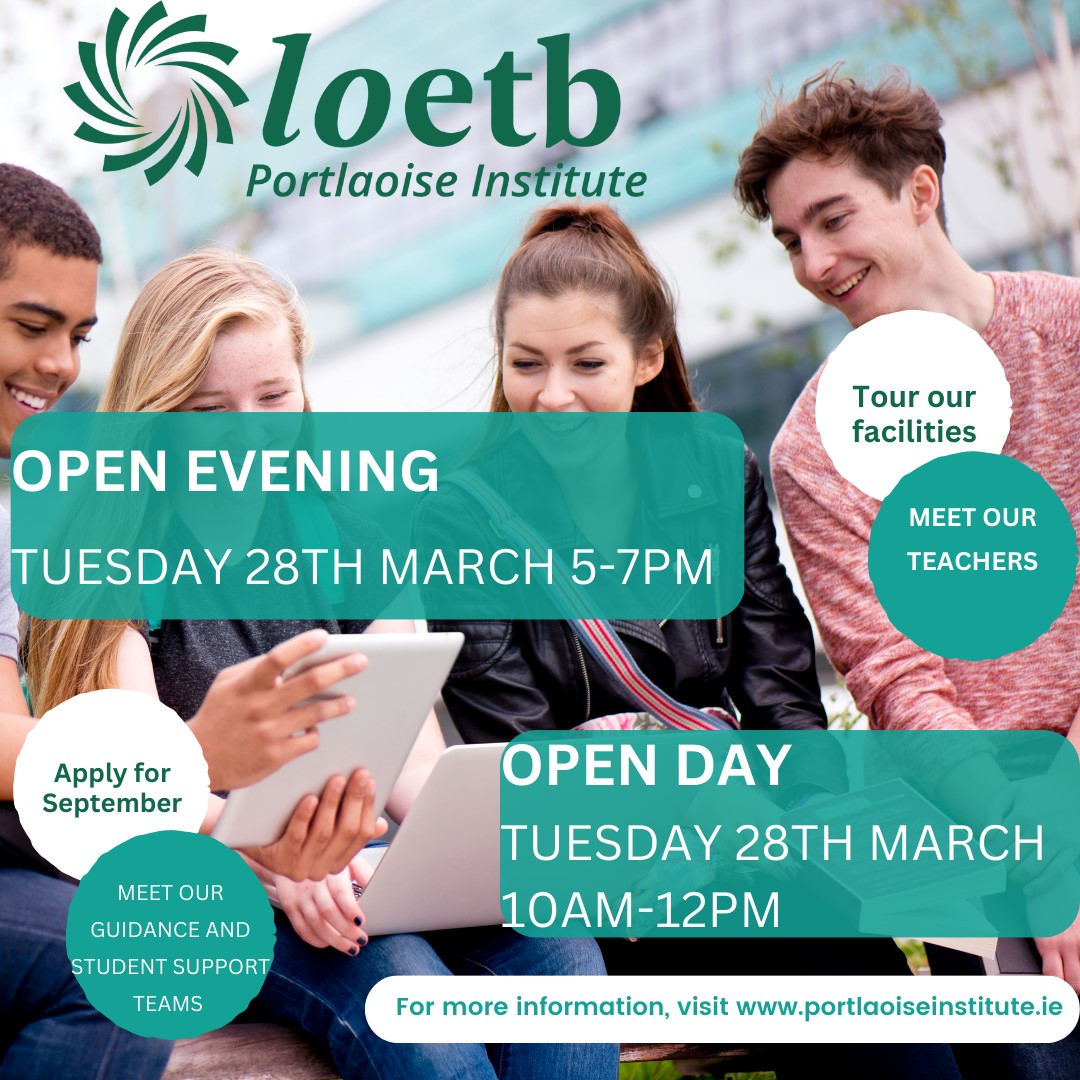 Longford earned there first point after 12 minutes from the boot of Mairead Reynolds before a brilliant run from the Leinster final's player of the match Amy Potts saw her add a goal to her name.
Niamh Feeney added another for Longford before 17 year old Sarah Walsh made her first championship start one to remember and added Laois's third goal to the scoreboard.
Simms and Fitzpatrick added a point a piece while Lawlor struck a screamer of a goal, pipping the ball just above goalkeeper Michelle Kilkenny's head.
A foul on Longford's Emer Heaney resulted in a penalty but Michelle Farrell went with the option of a point to put Longford's fourth on the board.
Lawlor and Fitzpatrick added two more to the board to leave Laois well in the lead at half-time – 4-9 to 0-4.
Langton leading
Substitute Ciara Langton let her presence be known to Longford backs as soon as she appeared at half time – scoring a goal and a point within the first minute.
She followed this with another point in the third minute and there was no denying Laois's continued dominance with Lawlor adding their third goal of the half after 35 minutes.
Goalkeeper O'Rourke wasn't put under much pressure in the second half – but when Michelle Farrell blasted a shot at goal, O'Rourke dealt with it superbly – getting her fingers to it to send it over the bar.
Forwards tend to get a lot of credit in high-scoring matches, but Kevin Doogue's backs must be commended for keeping their discipline and putting pressure on each Longford attack.
Stalwart Maggie Murphy came on and put her name to a point to make it 7-12 to 0-4 after 42 minutes. It would be seven minutes before another point would be kicked – this time from a Longford free by Michelle Farrell.
Clare Conlon showed her class to land Laois's 13th point from the left-wing while Longford added two of the boots of Mairead Reynolds and Emer Heaney.
An Erone Fitzpatrick free and Maggie Murphy point in the 26th and 28th minute signalled the end of Laois's scoring and Longford managed to get their name to the goal tally – Michelle Farrell adding a goal and a point while Caitriona Moore pointed in the final minute to leave the final score at Laois 7-15 Longford 1-9.
And this win today now means that Laois have qualified for the All-Ireland Quarter final with one game to spare.
The new championship format sees four groups of either three or four teams. Laois are in group 1 along with Longford and Sligo.
Laois are now level with Sligo on points, while Longford are bottom of the group and eliminated
Laois now take on Sligo in their second group game next week, Sunday, July 29, where the winner will top the group and play the second placed team in Group 2.
SCORERS – Laois: Meaghan Dunne 1-1, Amy Potts 1-0 Sarah Walsh 1-0 Caoimhe Simms 0-2 Ciara Burke 0-1 Emma Lawlor 1-3, Erone Fitzpatrick 1-4, Ciara Langton 1-2, Maggie Murphy 0-2, Clare Conlon 0-1 Longford: Mairead Reynolds 0-2, Niamh Feeney 0-1, Michelle Farrell 0-3 (0-1 free, 0-1 penalty) Emer Heaney 0-1
LAOIS: Sinead O'Rourke (St Paul's); Ciara Hughes (Sarsfields), Jenny McEvoy (Sarsfields), Alison McEvoy (Sarsfields); Amy Potts (St Brigids); Mags McEvoy (Sarsfields); Anna Healy (Park-Ratheniska); Jane Moore (St Brigids), Eva Galvin (St Conleth's); Erone Fitzpatrick (Park-Ratheniska), Ciara Burke (Sarsfields), Caoimhe Simms (St Brigids); Emma Lawlor (St Paul's), Sarah Walsh (St Conleth's), Meaghan Dunne (Sarsfields). Subs: Ciara Langton for Emma Lawlor (half-time),
LONGFORD: Michelle Kilkenny; Niamh Darcy, Leanne Keegan, Ailish Noonan; Maria Kelleher, Mairead Moore, Emer Heeney; Mairead Reynolds, Claire Farrell; Sarah Reynolds, Aoife Darcy, Aisling Cosgrove; Niamh Feeny, Michelle Farrell, Eimear O'Brien
Referee: Barry Redmond
SEE ALSO – All of Saturday evening's Laois GAA results