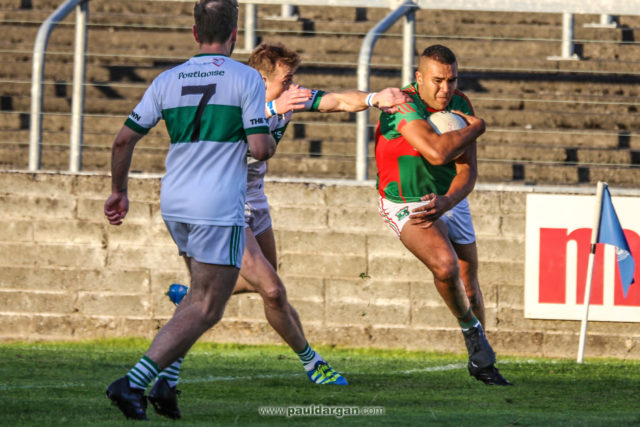 With another round of championship over and done with, we've updated our rankings.
There's some movement in the junior and intermediate championships – but an amount of sides going in different directions at senior.
30 – O'Dempsey's (New Entry)
A big win over Spink gets last year's beaten junior semi-finalists back into the Top 30 at the expense of The Heath, despite their narrow win over Portarlington. They now play in Round 3 where a win will get them back into the quarter-finals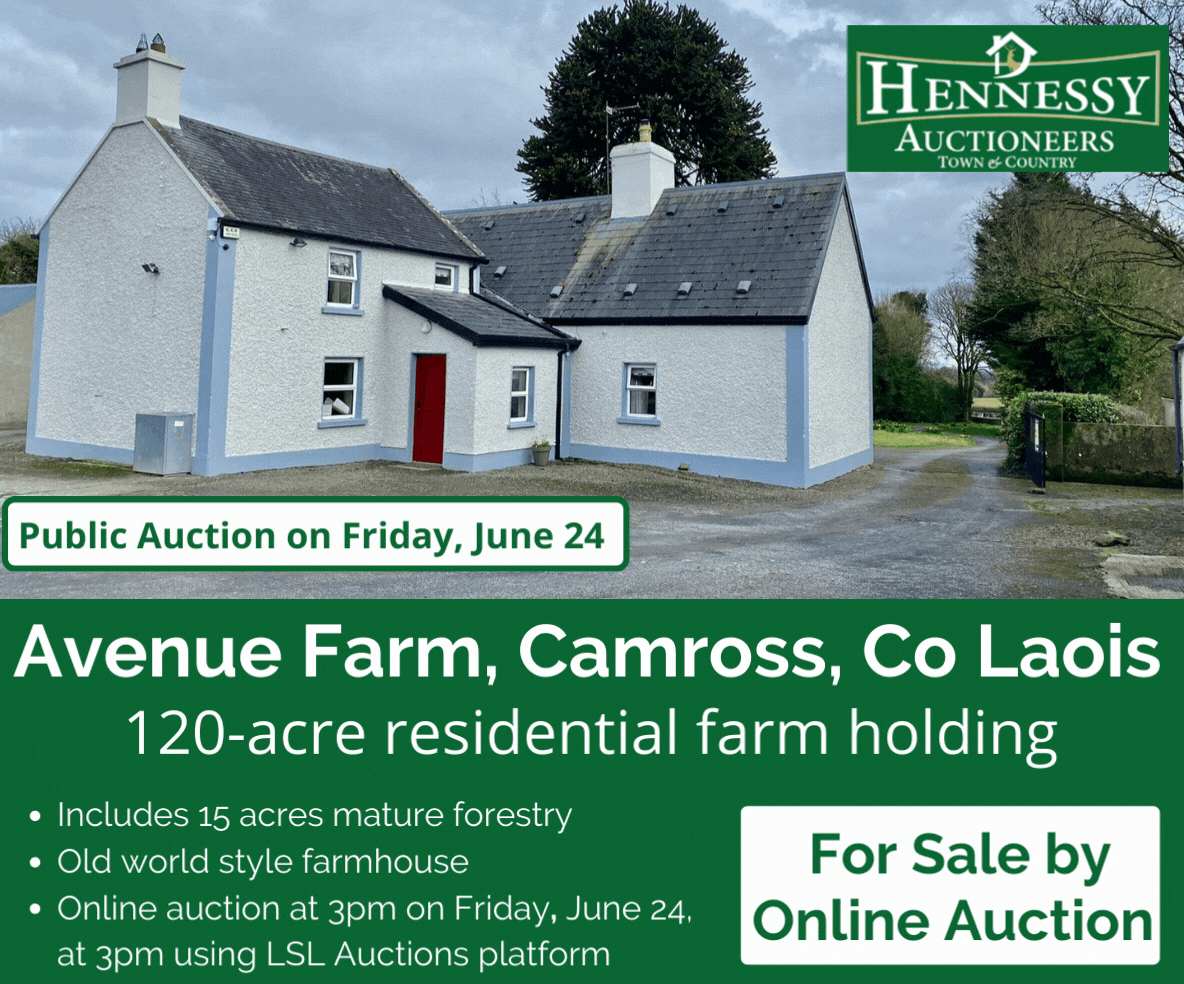 29 – Graiguecullen  (Down 1)
Put up a good showing against Annanough in Round 2 and with players like John O'Neill and Mark and Bob Doogue as well as the Alsyburys and Malones, they've a decent junior side. Play neighbours Killeshin in the next round and will be favourites to advance.
28 – Portlaoise (Up 1)
This Portlaoise team have scored 11 goals in two junior championship games against Portarlington and Ballyroan-Abbey and are a reasonable enough bet to win it out. John Delaney, Jack Fennell, Fergal Fennell and Shane McManus are just some of their players with experience of playing at a higher grade. Will fancy their chances against any of the sides above them.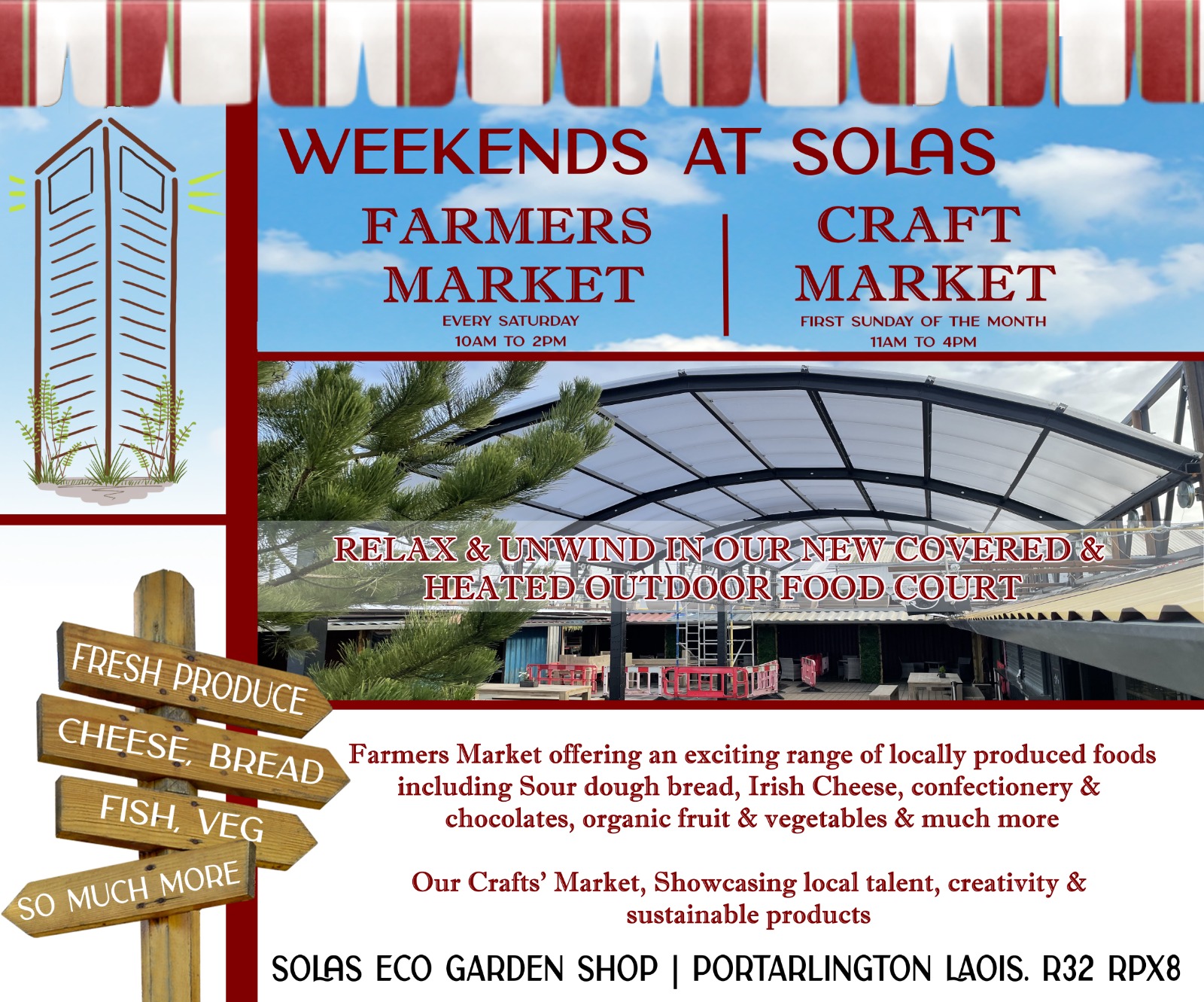 27 – Park-Ratheniska (No change)
Two games, two wins. A solid performance against O'Dempsey's was followed by a big win over Camross. Will avoid the other top-rated junior sides until a semi-final but have as good a chance as any.
26 – Kilcavan (No change)
They've built up a good run of results in the junior championship over the last two seasons and big wins over The Heath and Ballylinan have them back in the quarter-finals. A very solid team who can harbour genuine ambitions of going all the way.
25 – Annanough (No change)
Graiguecullen represented a step up from their opening round win over The Harps and they responded well to a decent challenge. 2-14 is a good score and while the three teams directly below them in this are of a very similar standard, they remain the number one junior team until they're beaten.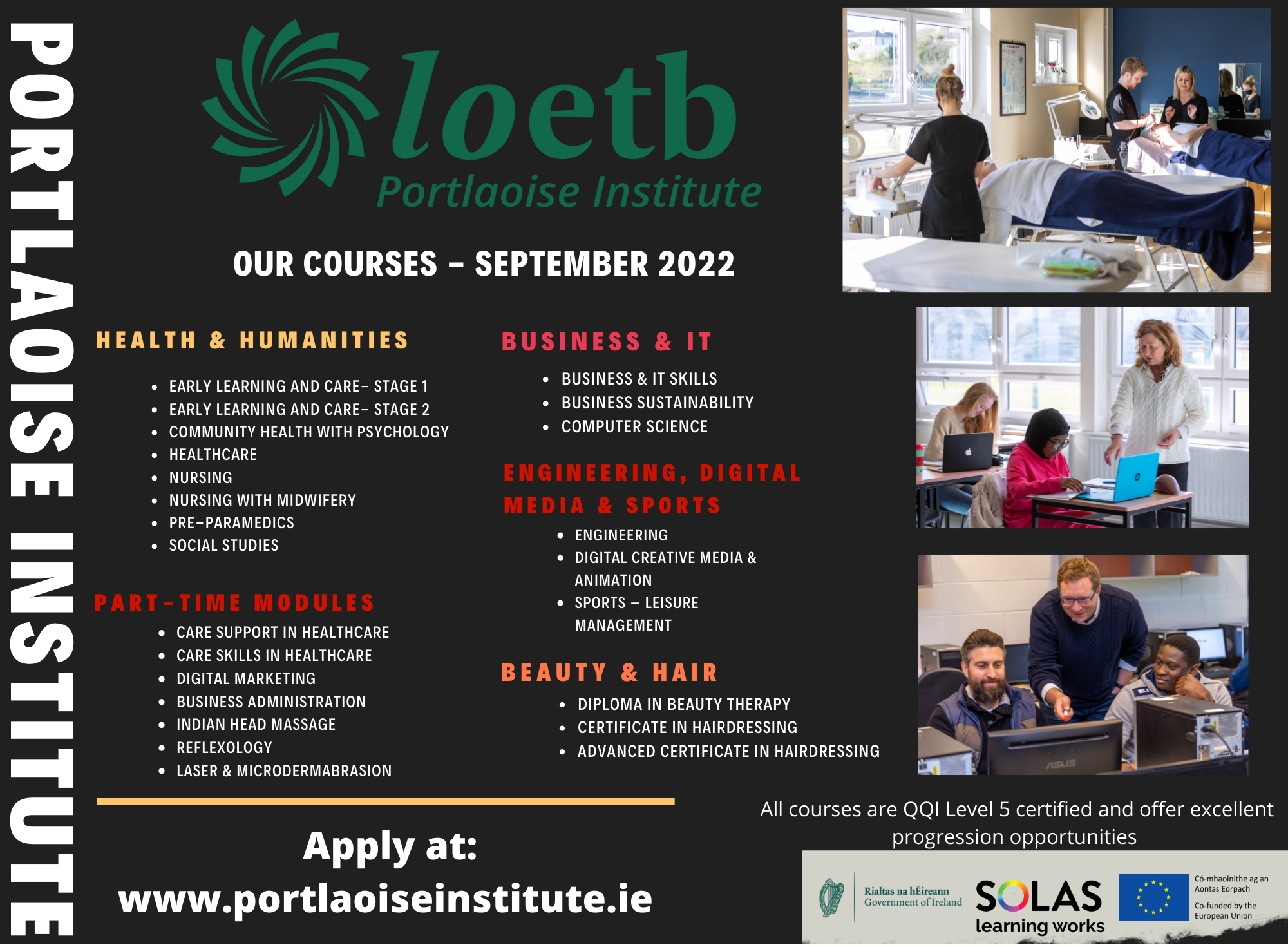 24 – Barrowhouse (Down 1)
Two championship games and two losses see them make a drop in the rankings and a third loss – to neighbours St Joseph's – would see them make the drop out of intermediate. Third year in a row that they find themselves in the intermediate relegation final.
23 – St Joseph's (Down 1)
A competitive performance against Timahoe in Round 1 of the IFC was followed by a big enough beating against Portlaoise in Round 2. A much-changed team from the side that won the junior last year – but one win will keep them up.
22 – The Rock (Up 2)
Harshly ranked at Number 24 prior to this? Or a realistic view of their standing on the back of coming into the championship as the lowest-ranked intermediate side? In any case they beat Barrowhouse and battled well against Rosenallis. Neighbours and dear rivals Mountmellick are next up in the quarter-final.
21 – Timahoe (No change)
Tough times for Timahoe. Struggled past St Joseph's in the opening round and then well beaten by Courtwood on Thursday last. Need to show a drastic improvement or Portlaoise will knock them out in the quarter-finals.
20 – Portlaoise (No change)
Recovered from a bad showing against Rosenallis the first day out to comfortably see off St Joseph's in Round 2. Have a decent team and a good chance to reach a semi-final with an out of sorts Timaohe side up next.
19 – Rosenallis (No change)
For the second year running have automatically reached the intermediate semi-finals. Comfortable enough winners over both Portlaoise and The Rock, they'll now be hoping that the five-week break before the semi-final doesn't kill their momentum.
18 – Mountmellick (No change)
Lost in the opening round to Courtwood but that wasn't fatal to their championship hopes – if anything it might have taught them a lesson or two. Responded with a straight-forward win over Barrowhouse and will get to the semi-finals if they can beat neighbours The Rock in their next outing.
17 – Courtwood (No change)
Their last four games have yielded wins over Clonaslee, St Joseph's (in a league final), Mountmellick Gaels and Timahoe while recording scores of 5-12, 4-14, 2-14 and 3-14. Eddie Kinsella's men are the form team in the intermediate grade and if the five-week break doesn't do them any harm, they have it in them to get to the final at least and end their 20+ year wait since they were last senior.
16 – Clonaslee Gaels (Down 1)
Competed well against Killeshin in Round 1 before going down badly to Stradbally on Sunday, eventually losing by 17 points. They drop one place and find themselves in the relegation playoffs for the third year running. They have generally saved their best for those games – and have a chance to save their status the next day out against Arles-Killeen.
15 – Ballyfin Gaels (Up 1)
Rise up a place on the back of a commendable showing against Crettyard Gaels, a game they could nearly have won had they shown a bit more composure. Face a tough game the next day against The Heath but will hope they have one performance in them to stay up.
14 – Arles-Killeen (Down 1)
Losing by 14 points by O'Dempsey's on Saturday marked their biggest senior championship defeat in years and that came on the back of losing by eight to Emo. In the relegation playoffs for the first time in 10 years – and they'll have to do without Paul Kingston for their next game following his red card. Need to produce something soon or they'll find themselves just one game from the drop.
13 – Crettyard Gaels (Up 1)
Put in a decent showing against Ballyfin Gaels to record a three-point win and although they got the lowest-ranked team possible, they still played some decent football. Their game is built around getting the ball into Evan O'Carroll as often as possible and if teams can hold him, they could struggle. Have Graiguecullen up next.
12 – The Heath (Down 4)
We had them at Number 7 before the championship started but back-to-back losses sees them drop five places and, even worse, into a relegation playoff. Came back well against Ballyroan-Abbey late on but they left themselves far too much to do.
11 – Ballylinan (Down 5)
Another side who has suffered a big dip in form. Were 13 points down at one stage against Killeshin and while they battled back well enough it was a game they were never going to win. O'Dempsey's up next in Round 3.
10 – Stradbally (Up 1)
A narrow loss in Round 1 to Arles-Kilcruise was followed by a big win over Clonaslee on Sunday to get them back into the championship. Face an interesting game against Portarlington the next day but are capable of turning over a number of the teams ahead of them.
9 – Arles-Kilcruise (No change)
Have been involved in two of the most competitive games of the championship – but the opening round win over Stradbally was followed by a narrow loss to Emo. Conceding more than they have done in the past but not a side anyone will fancy coming up against.
8 – Ballyroan-Abbey (Down 1)
Were fully in control against The Heath early in the second half of Sunday's win but then went the last 30 minutes with only one point to show for their efforts. Have forwards to take the chances that come their way but need to play for the full 60 minutes. A repeat of their Division 1B final against Arles-Kilcruise is next up. Fall one place but that is due to a number of big movers from behind them.
7 – Killeshin (Up 5)
The biggest mover of the week. Looked very impressive in taking last year's finalists Ballylinan apart and had that game won at half-time. The Lowrys were in top form and it was great to see Stephen Attride back on the field. Into the quarter-finals now for the second year in a row, a first senior semi-final appearance could await them.
6 – Emo (Up 4)
Two good wins over the two Arles sides sees them go way up the rankings and just outside the Top 5. Not bad going from last year's intermediate champions and they'll have their eyes now on a repeat of their run to the 2015 final.
5 – Portarlington (Down 1)
From what we've seen so far, there's very little that separates the teams ranked 2-10 although Port were clearly second best to St Joseph's at the weekend. Will see their next game against Stradbally as winnable but they'll need to improve – and learn – from that loss at the weekend.
4 – O'Dempsey's (Up 1)
When they're good, they're very good – as they showed in their impressive win over Arles-Killeen. A very well-balanced side with target man Dan McCormack one of the most exciting new players in the championship. Face county finalists Ballylinan in their next outing with a quarter-final place the prize for the winners.
3 – Graiguecullen (Down 1)
Competed well with Portlaoise for the first 20 minutes or so – but then saw the game drift away from them coming up to half time. A bit off Portlaoise, obviously, but we'd fancy them to at least make the quarter-finals.
2 – St Joseph's (Up 1)
Back into the quarter-finals for the fourth year running following an impressive win over Portarlington. Have a well-balanced team and while they're not at the level Portlaoise are at, they're the best of the rest so far.
1 – Portlaoise (No change)
These rankings didn't exist when Stradbally beat them in 2016 but even if they did fall off Number 1 at that stage, they've more or less been the top team in the county since the start of 2007. It's theirs to lose again.
SEE ALSO – REVEALED: After weeks of deliberation, we've picked Laois's 10 Hottest Men
SEE ALSO – Football Team of the Week after busy Round 2 of action