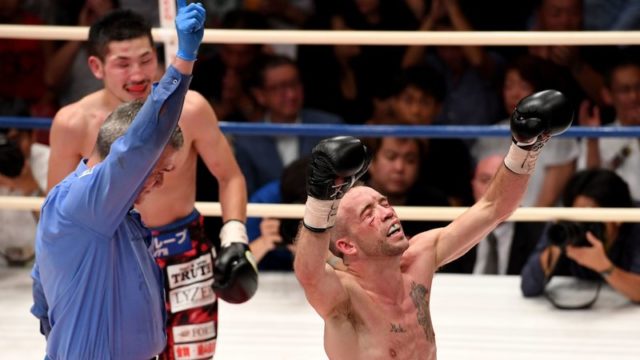 Today TJ 'The Power' Doheny achieved something that only 20 other Irish men have managed – become a World boxing champion.
The 31-year-old's road to here has been nothing short of incredible. Twenty fights, 20 wins, 14 knockouts; 15 fights in Australia, two in the United States, one in Thailand, one in Japan, and none at home.
TJ may be making the headlines for this now, but former coach and chairman of Portlaoise Boxing Club Pat Ryan says that there has always been that something extra in the 31-year-old.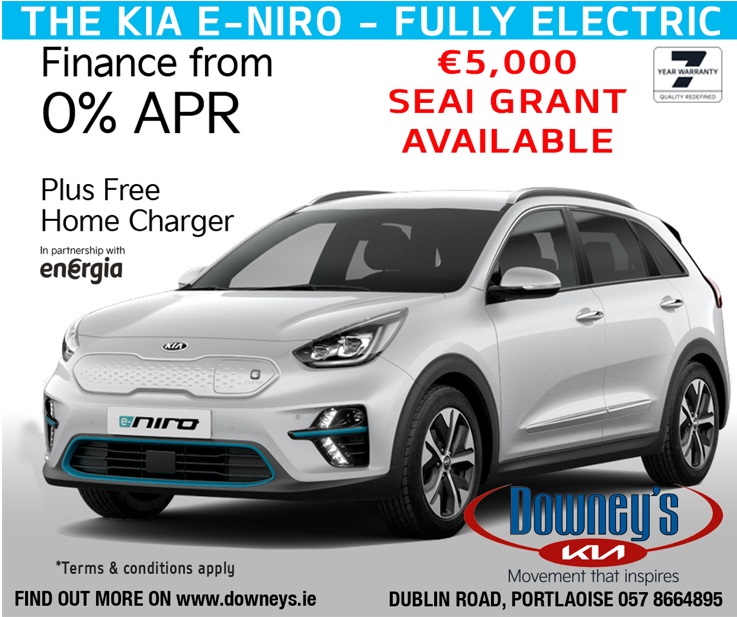 "We're all overcome with emotion here," said Pat. "It means everything to the club. It means a young boy from Knockmay has gone on to become a World Champion."
Pat coached TJ through 10 national championships, four nationals and senior elite fights, including an ABA fight in Rome where Pat realised just how much fighting spirit TJ had as the rain lashed down on him as TJ just kept going.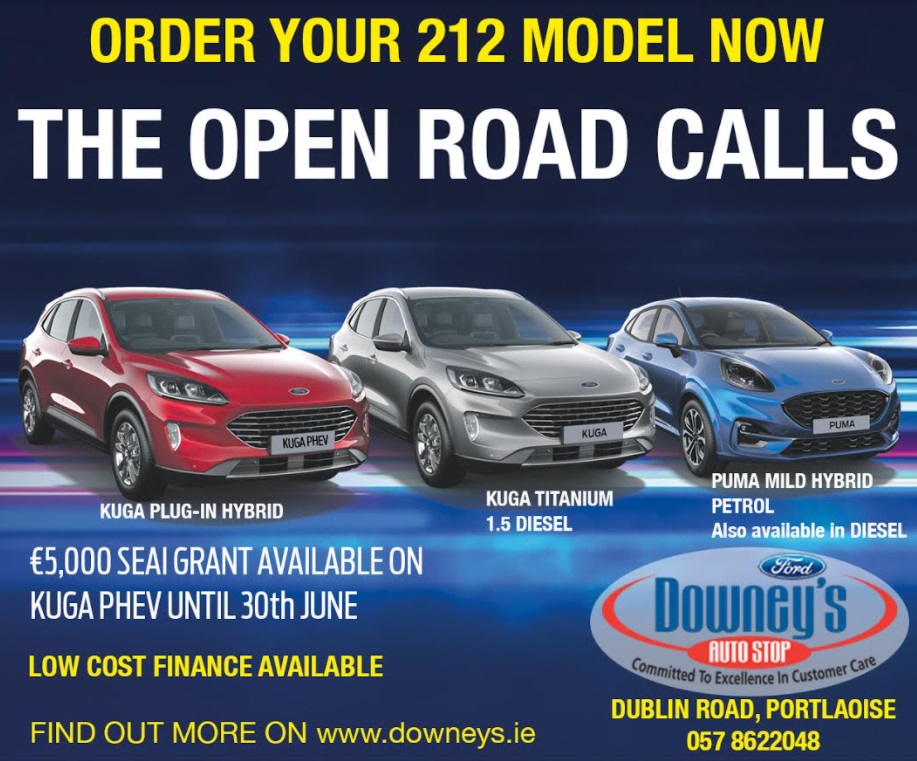 "You could say TJ knows how to box and swim at the same time!" Pat laughed. "But TJ has something that is very rare, he has that rare intellect. He is a highly intelligent young man and the most important playing field in boxing is the one between your two ears, and TJ has that," the Portlaoise man added.
Indeed in with TJ's prior defeats, Pat had no question about the calibre of boxer the young Knockmay man was.
In 2008, Doheny lost out eventual Olympian winner John Joe Nevin at the beginning of the Olympic year. Cavan bantamweight defeated Doheny in the Nationals at the Stadium to get first dibs on the Olympic qualifiers.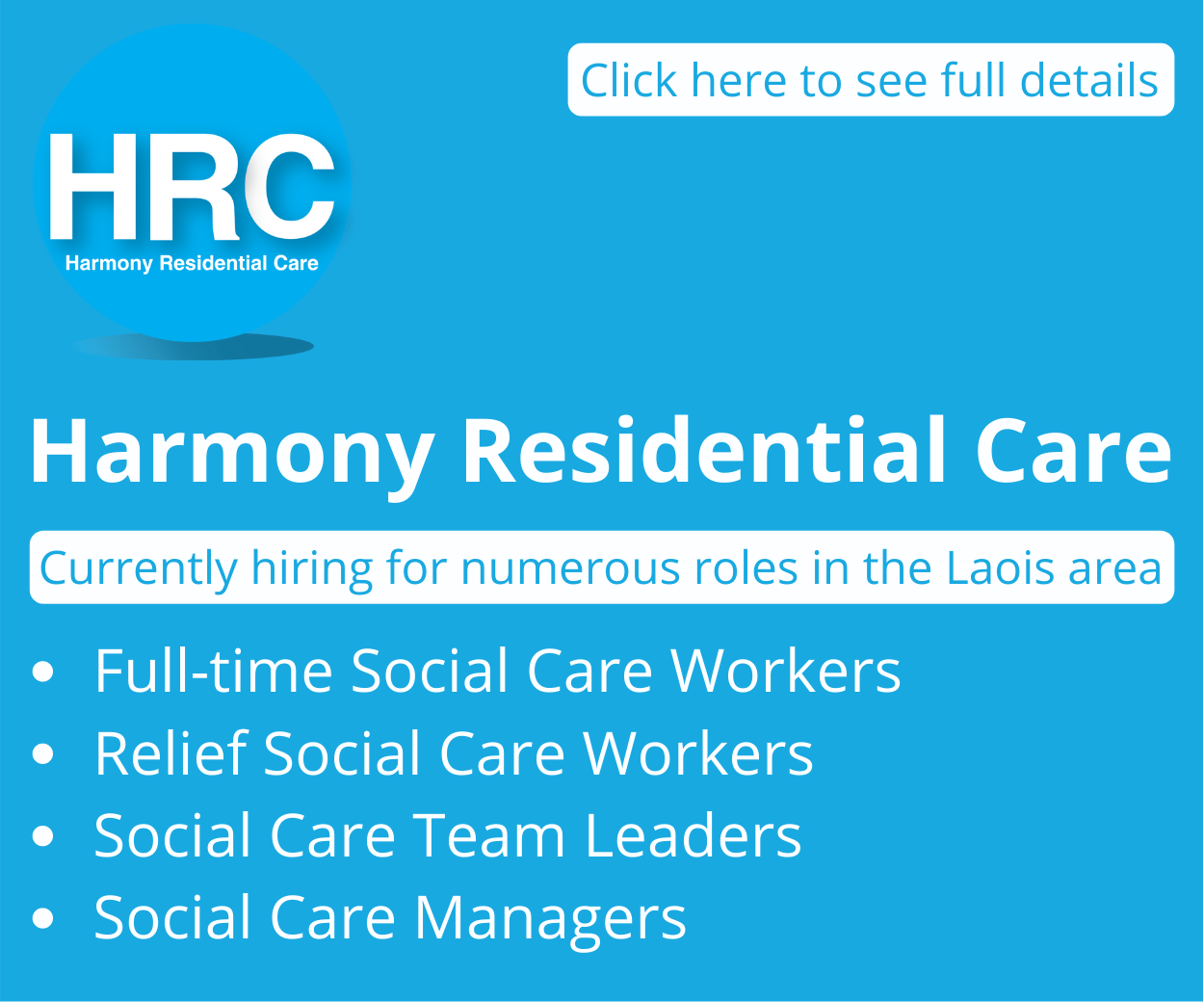 The opportunity for a seat onto the plane heading for Beijing never presented itself as Nevin made no mistake and qualified to represent Ireland at the Games.
Moving Down Under
After this, TJ decided to head to Australia, and well-earned sabbatical in Sydney's Bondi Junction district.
He previously told RTÉ: "I said I'll go over for a year, get a job, take some time out of boxing and refresh and rekindle the hunger a little.
"It's just an amazing country, and the dollars we were making over there, you couldn't turn it down. I had a bit of a good time over there as well, I won't lie.
"But it certainly refreshed me and got back that buzz for boxing. And I ended up falling in love with Australia as a country, and ten years later, I'm still there."
Austrialia and Bondi Boxing Club rekindled Doheny's love for boxing, and meeting with club director Tony Del Vecchio would prove the beginning of a beautiful relationship and one that Doheny credits for putting him on the winning path in his career.
But the calibre of boxer wasn't same as he was used to boxing on home soil, where he was used to putting in rounds with future world champion Carl Frampton, future world title challenger Jamie Conlan and two-time Olympic bronze medallist in-waiting Paddy Barnes.
So the former scaffolder took up the sport at a professional level.
He told RTÉ Sport journalist Ed Leahy: "I racked up a couple of wins and then I fought for a regional title in my fifth fight, a twelve rounder, which is unheard of.
"I just gave it a crack and lo and behold, I won it, and suddenly I was ranked inside the top 15 in the world after about five or six fights. It was crazy and it kind of snowballed from there."
TJ has used the intellect Pat talked about to know what fights he should and shouldn't take on.
One day Doheny received a call from Belfast boxer Scott Quigg, who had just landed the WBA regular title.
While the earnings for taking the fight were attractive, the Portlaosie man knew when to decline.
"The Pan-Asian title earned me a world ranking. [Quigg's people] were probably looking for an easy option. I only had seven fights. It was good money, about £40,000 at the time but I didn't want to jeopardise my career and I knew the road I had to take. So I knocked it back as I knew I would get there eventually," he told RTÉ.
But as TJ worked up the ranks, after nine years of living in Bondi he knew America would be the calling card for new opportunities and a better level of coaching and sparring.
He made the tough decision to move to America with the blessing of his fiancé Becca, along with coach Del Vecchio.
He joined Murphy's Boxing under Ken Casey of Dropkick Murphys' fame. Murphy's had built up a reputable range of boxers like Irish boxers Spike O'Sullivan, Ray Moylette, Stephen Ormond, Michael McLaughlin and Niall Kennedy.
Doheny believes his form has improved to no end since arriving into the Massachusetts and sparring alongside fighters like Mark de Luca, Javier Fortuna, Abraham Nova and Jonathan Guzman.
"You just pick up so much from them, learn little tricks of the trade, it is after bringing me on to another level, and I think this world title fight is coming at a really, really good time for me," he told the national broadcaster.
Sacrifice, sacrifice, sacrifice 
Doheny isn't just a man who knows about what sacrifices mean – he has made many throughout the course of his career.
"TJ came up where you could be coming from doing something, or going to do something – and he put his head down and worked to become the elite athlete he is today," said Pat Ryan.
Doheny continues to sacrifice even to this day – taking on prehaps the longest commute to work in world sport.
Doheny's fiancé Becca moved back to Australia  to give birth and raise their new-born son TJ junior, as TJ senior had to leave home for six months attending training camps leading up to the world title eliminator that he won in Bangkok in December, beating Mike Tawatchai by a split decision.
"My name is Terrence John but I couldn't name any child Terrence John, it's been a burden on me my whole life," laughs Doheny.
"Now I come over to Boston for ten weeks at a time for camp, then go back to Australia for some down time and then come back out again.
"Some people like to be away from family away from all distractions, but for me, it's more of a distraction for me being away and watching my son progress through the first year of his life and I'm missing all the milestones," he told Leahy.
Today Doheny battled bravely throughout and won with all three of the judges scoring the bout in his favour.
He won on a judges score of 115-113, 116-112 and 117-112.
Doheny looked in trouble early on as a shot from Iwasa drew blood pouring from a massive cut under his eye.
But he battled on and executed a number of perfectly timed shots to the head and torso of the Japanese man.
Doheny's achievement is simply incredible. Before today, Wayne McCullough is the only fighter from either Ireland or the UK has ever won a world title on Japanese soil.
One thing is for certain, TJ has made all of his sacrifices worthwhile. Well done TJ, the whole of Laois and Ireland is proud of you.