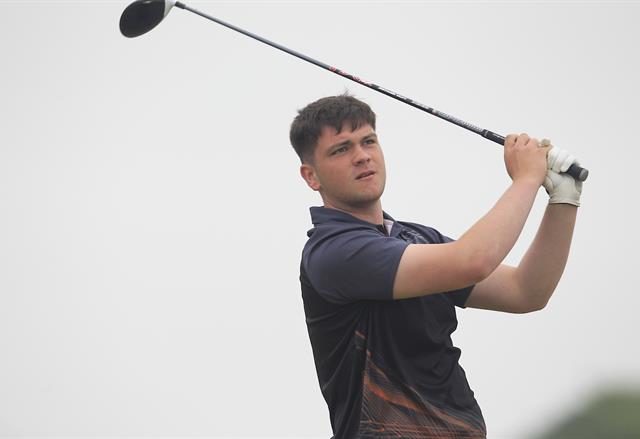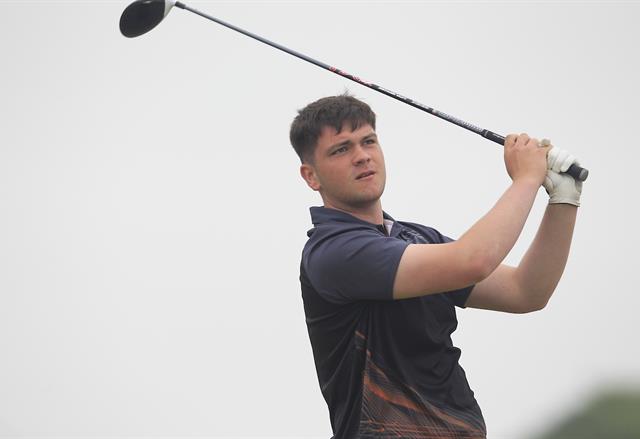 It was another busy week on the local golf scene but a very significant one for one member of Mountrath Golf Club.
Playing in the Captain's Prize on Saturday, Hearns equalled the Mountrath course record of 64.
He ties the record set by Stuart Carter in 2012. This is another milestone on what is proving to be a very successful year for Hearns.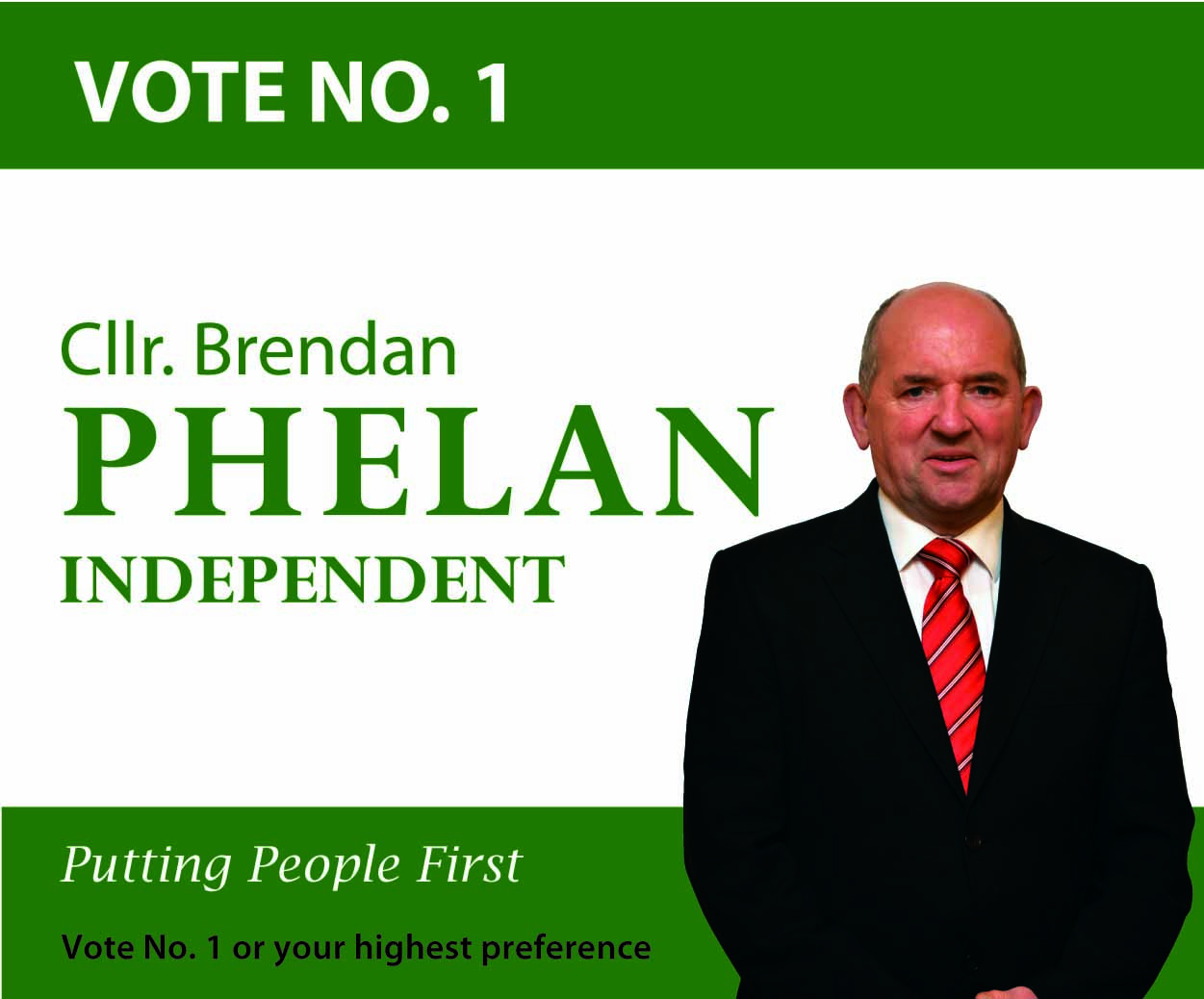 Back in July, he equalled the course record in Valley Links in Royal Portrush to lead the 2018 North of Ireland​ after Round 1.
His 64 that day included an albatross at the par 5 16th hole.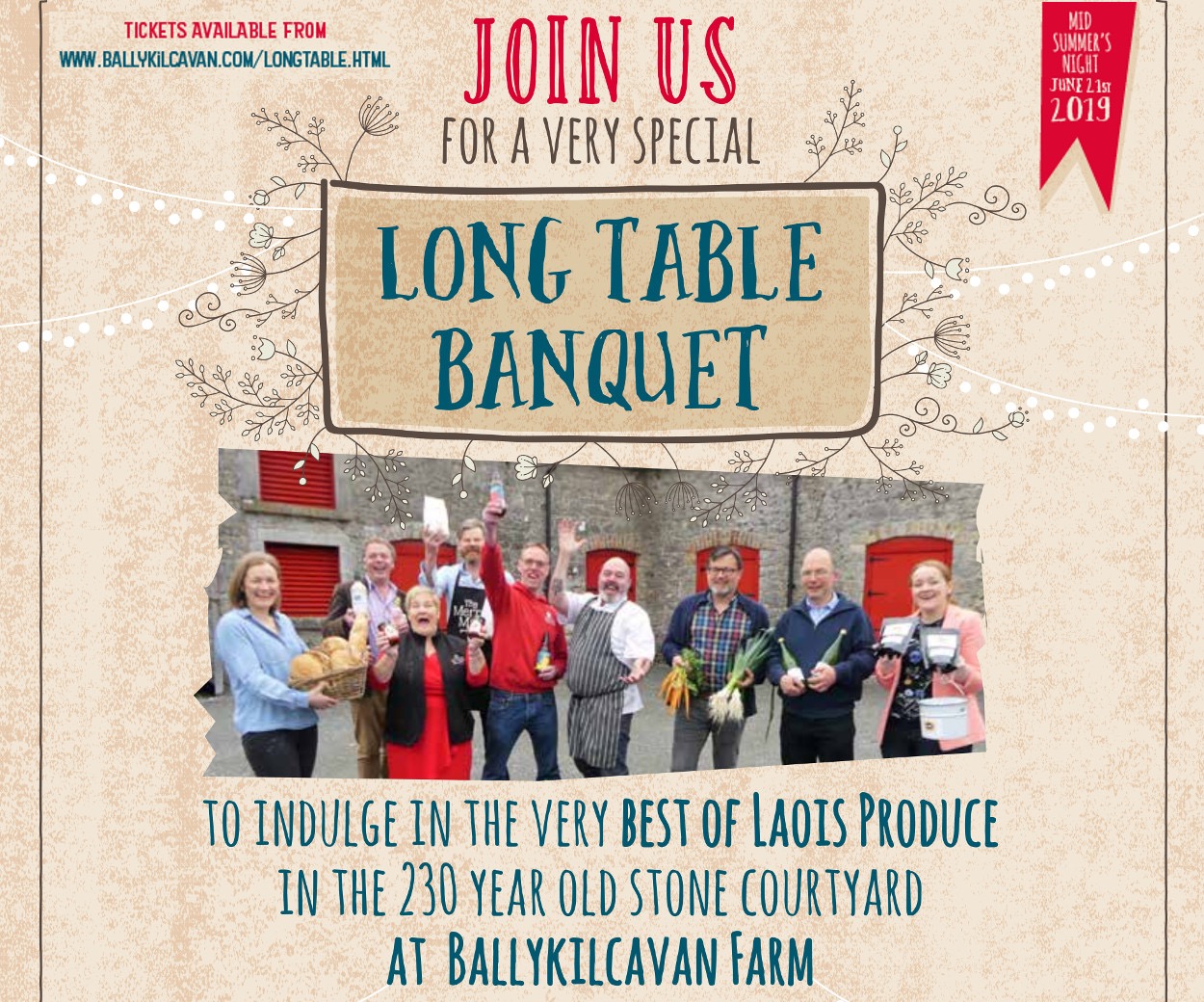 See that and all of the other golf results below:
ABBEYLEIX GOLF CLUB
Captain's Prize August 19
1st: Tom Reilly
2nd: Liam Corby
3rd: John Fennelly
4th: Brian Gee
Ladies 9 Hole – Captain's Prize
1st: Nancy Scully
2nd: Marie Corby
3rd: Sarah Cleary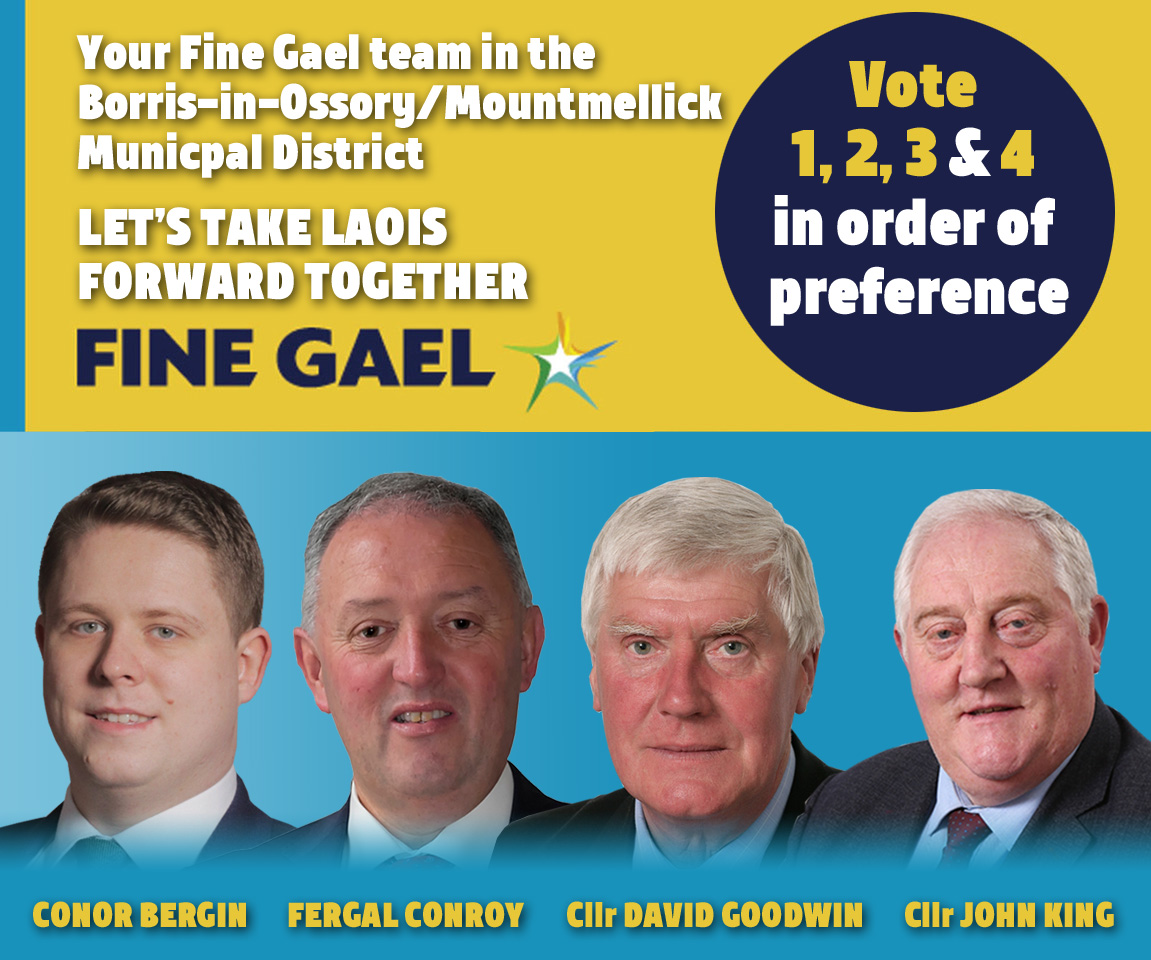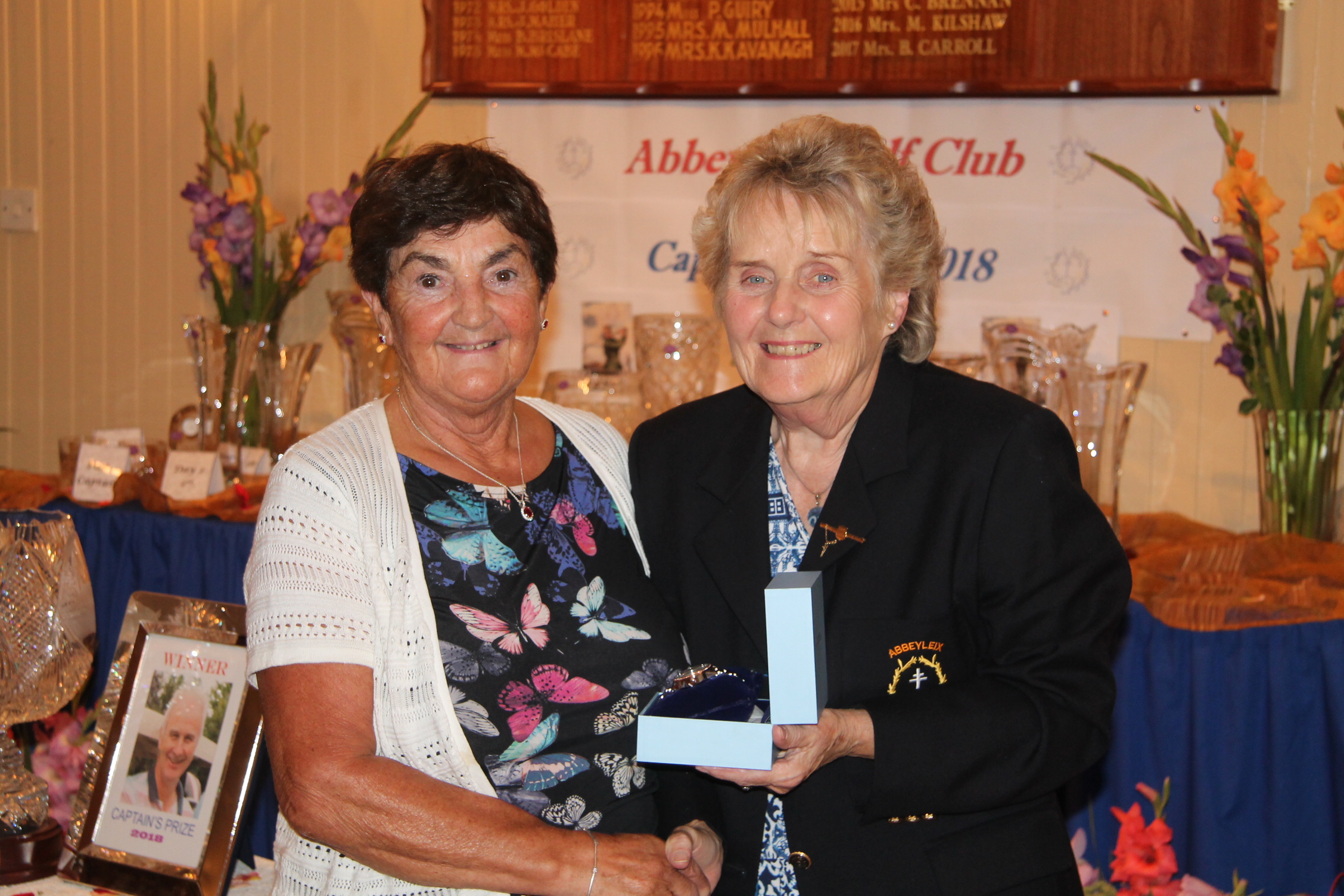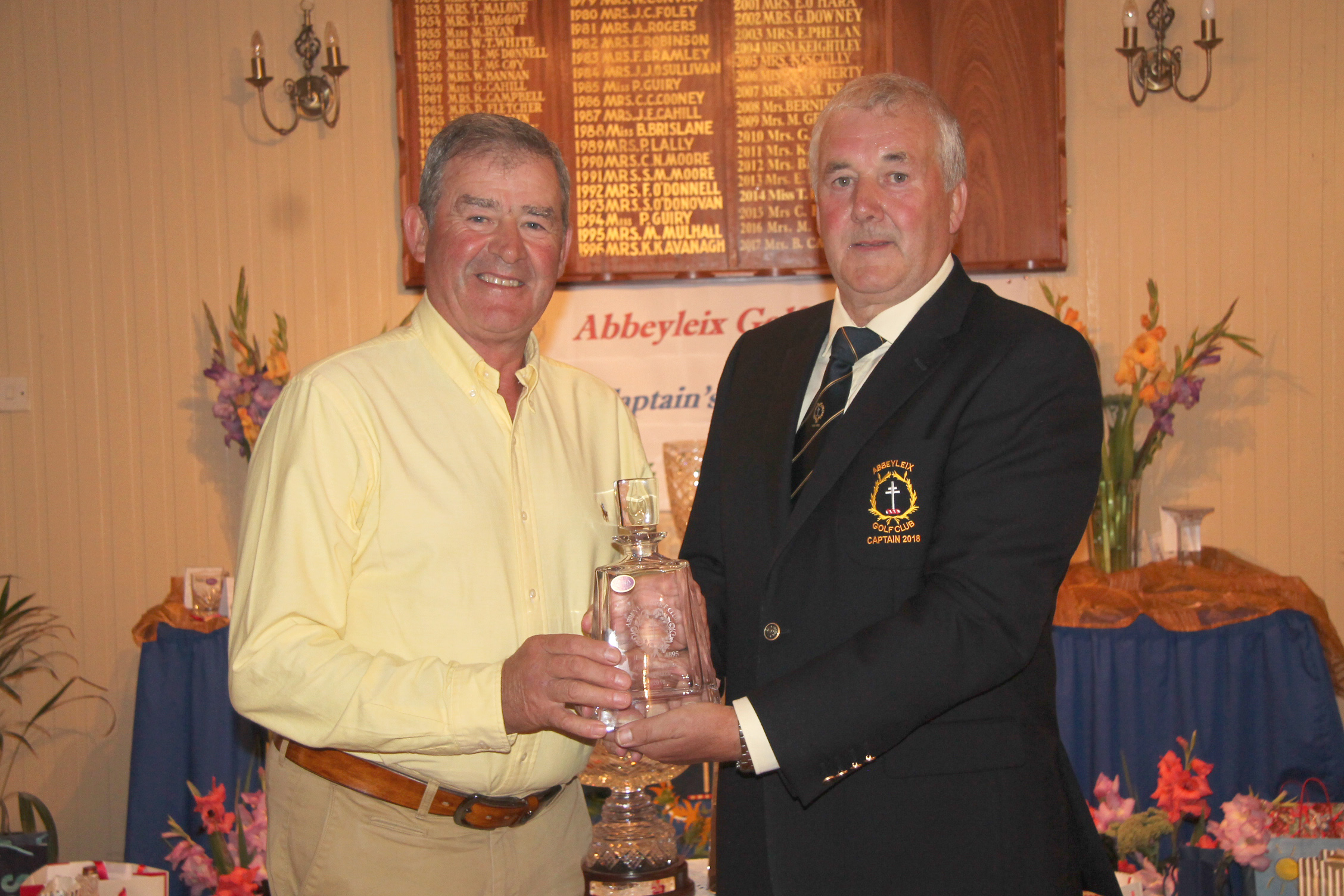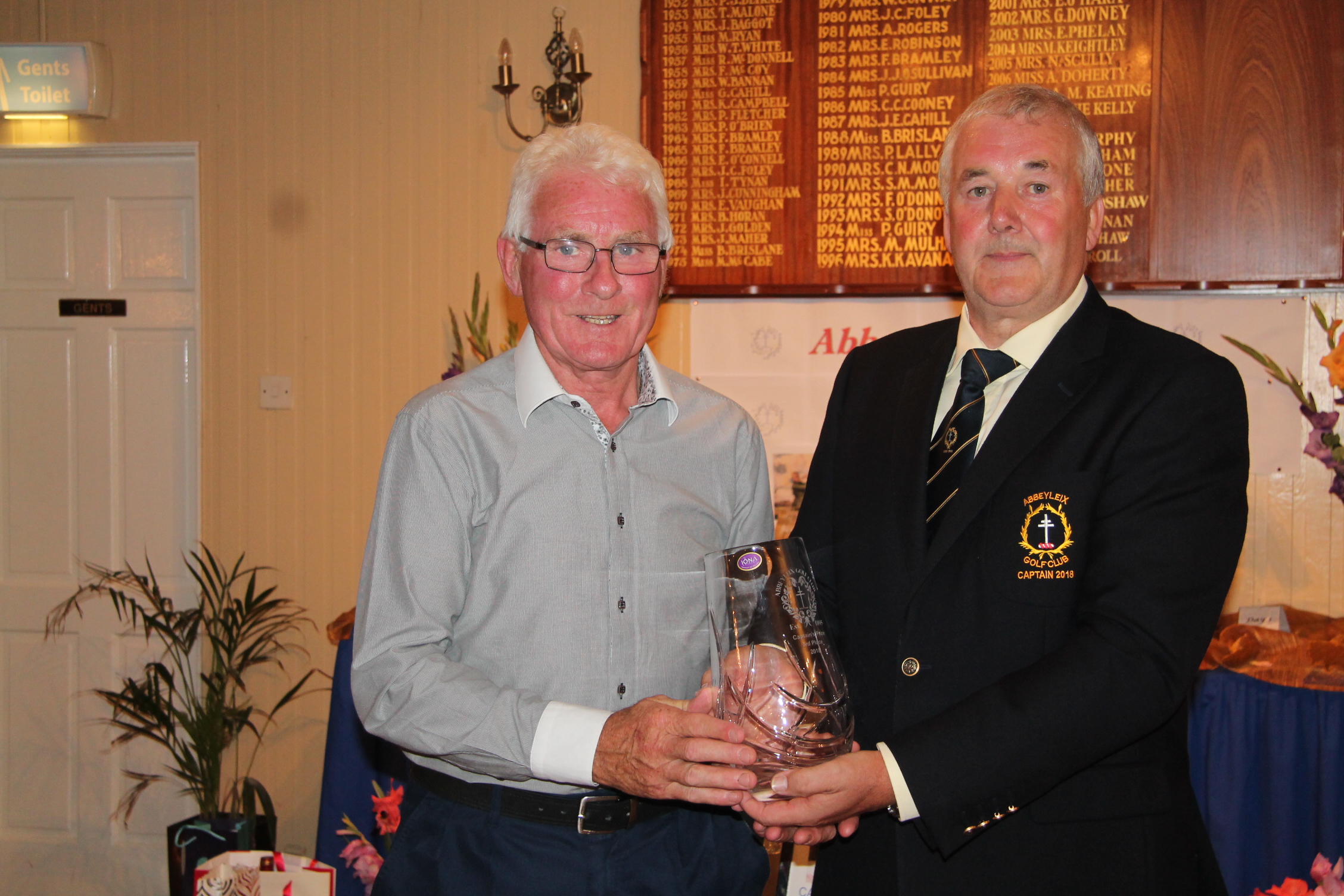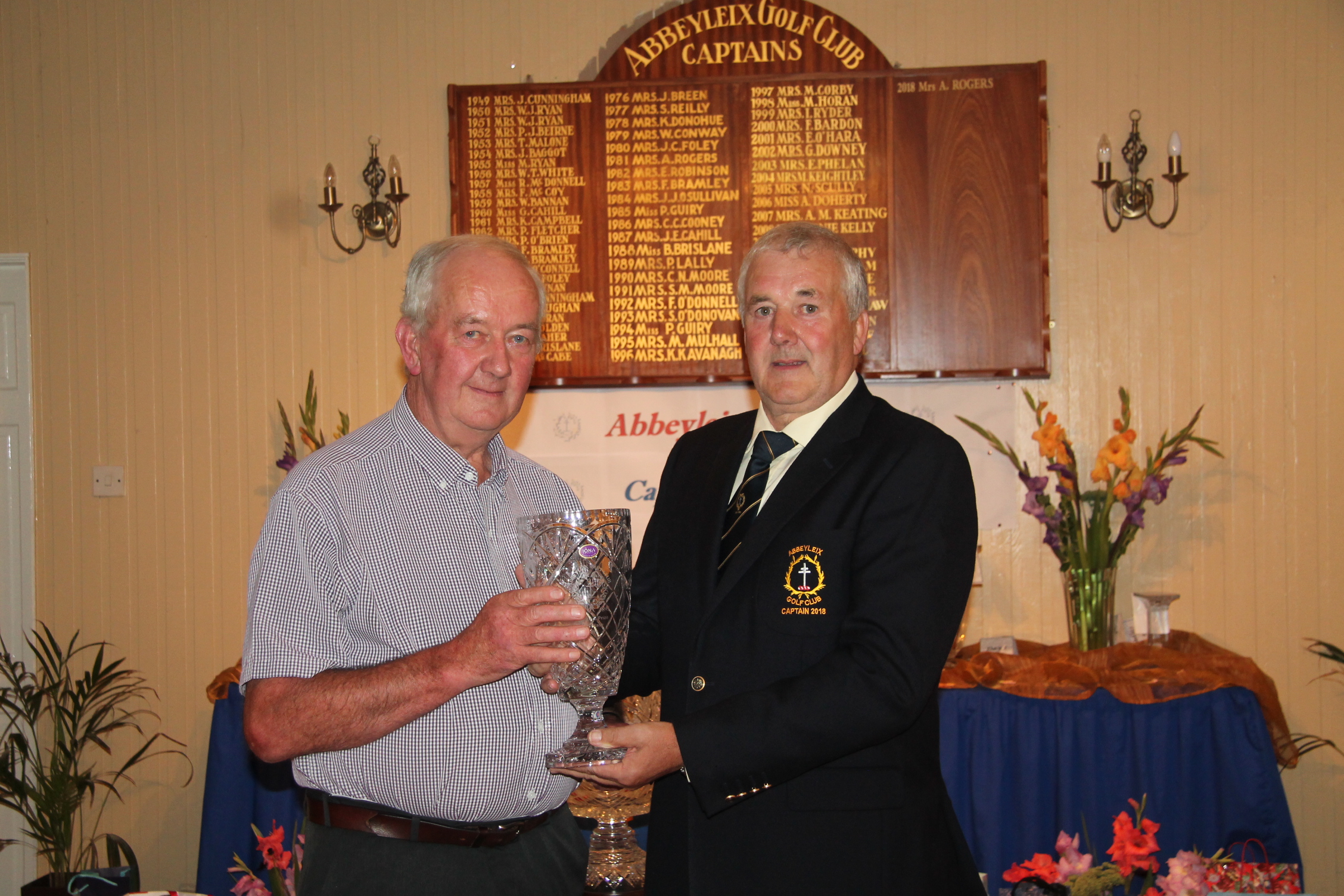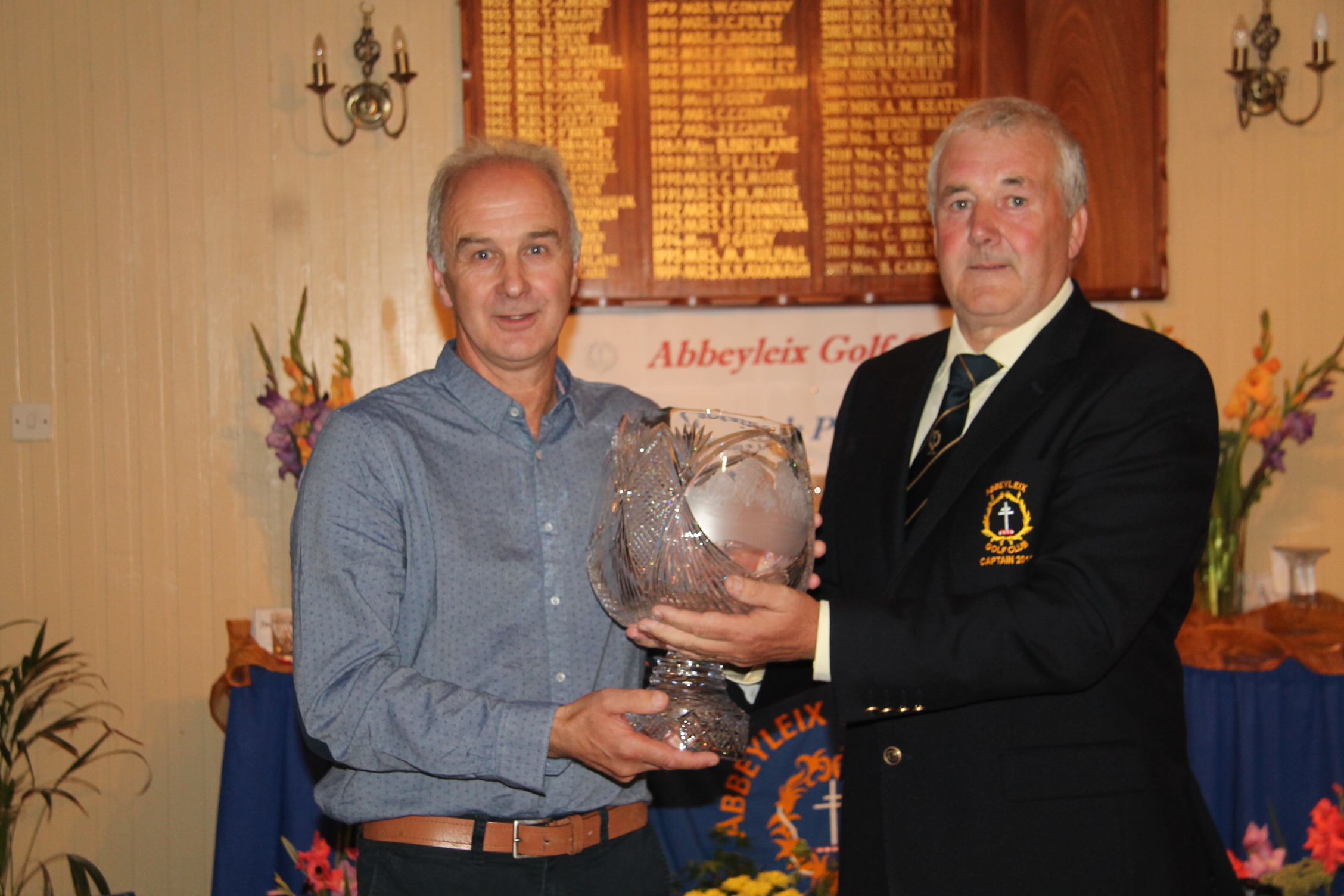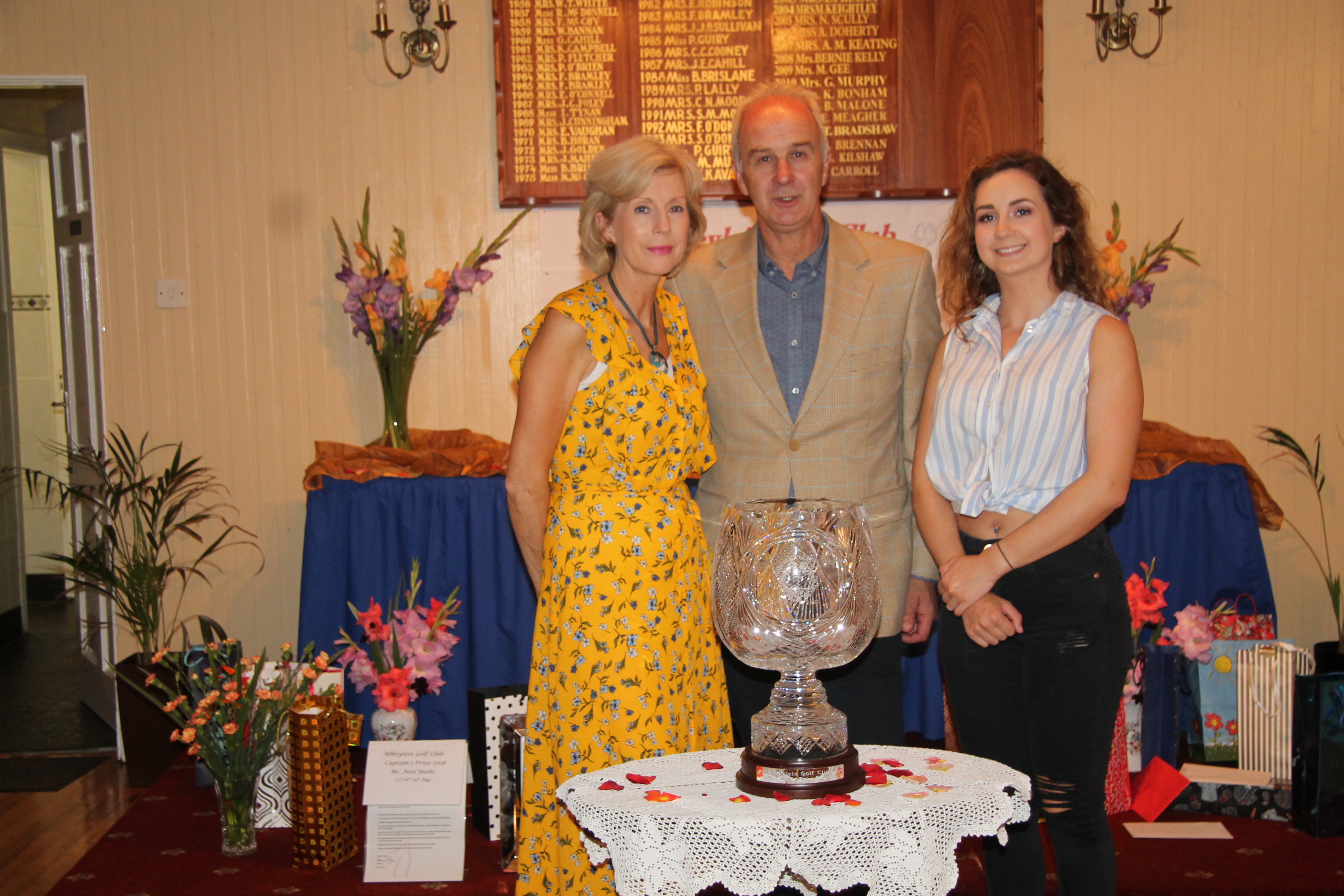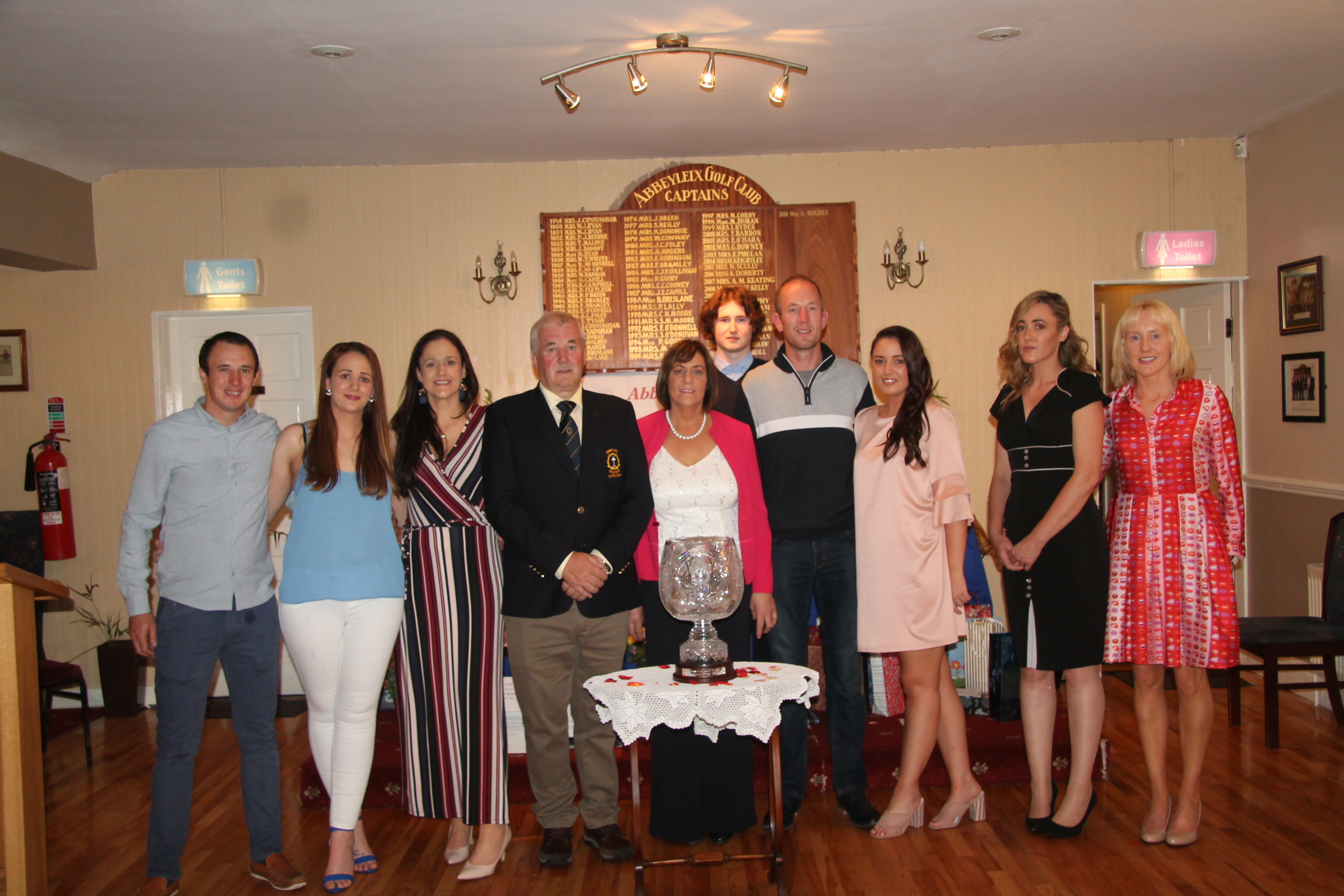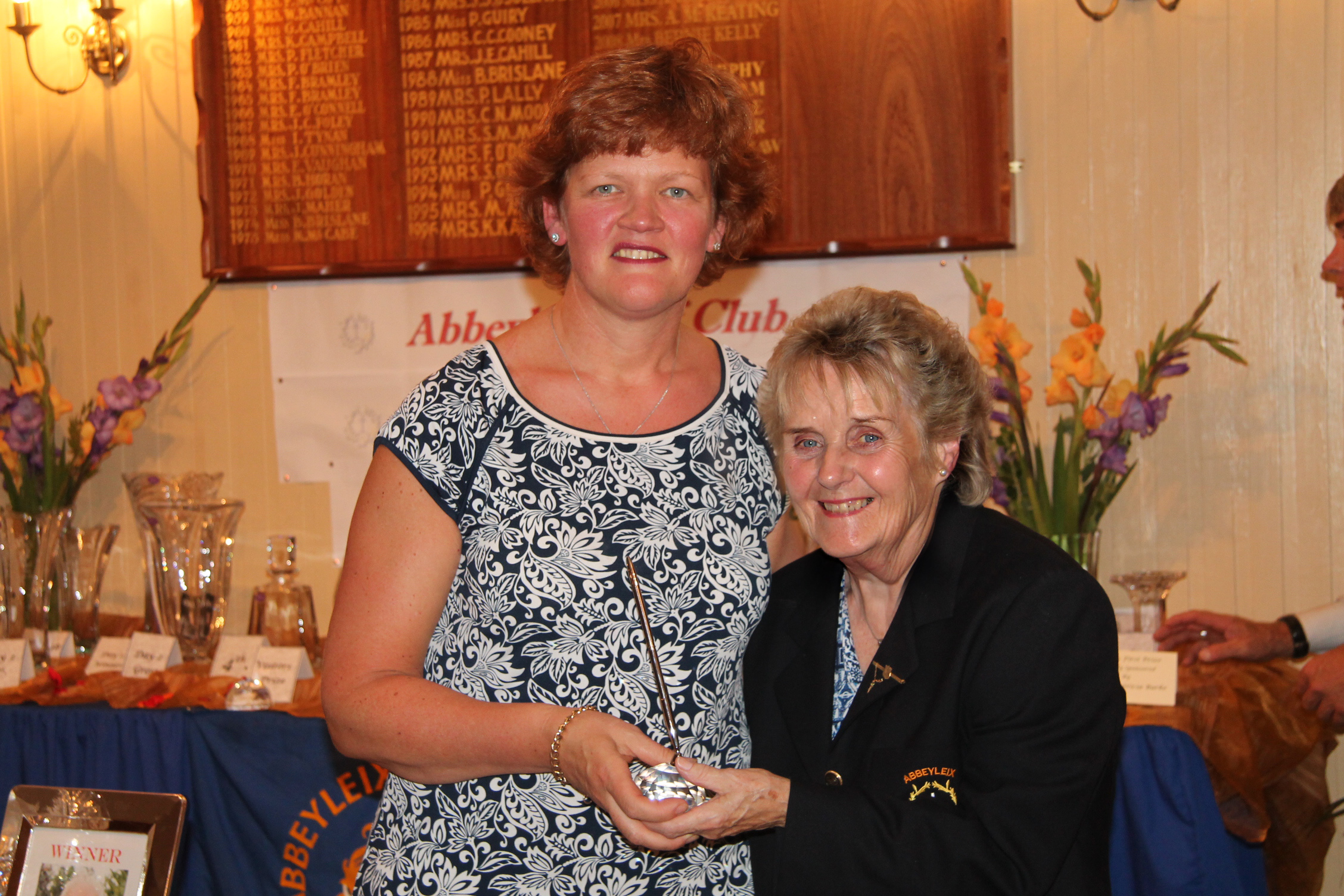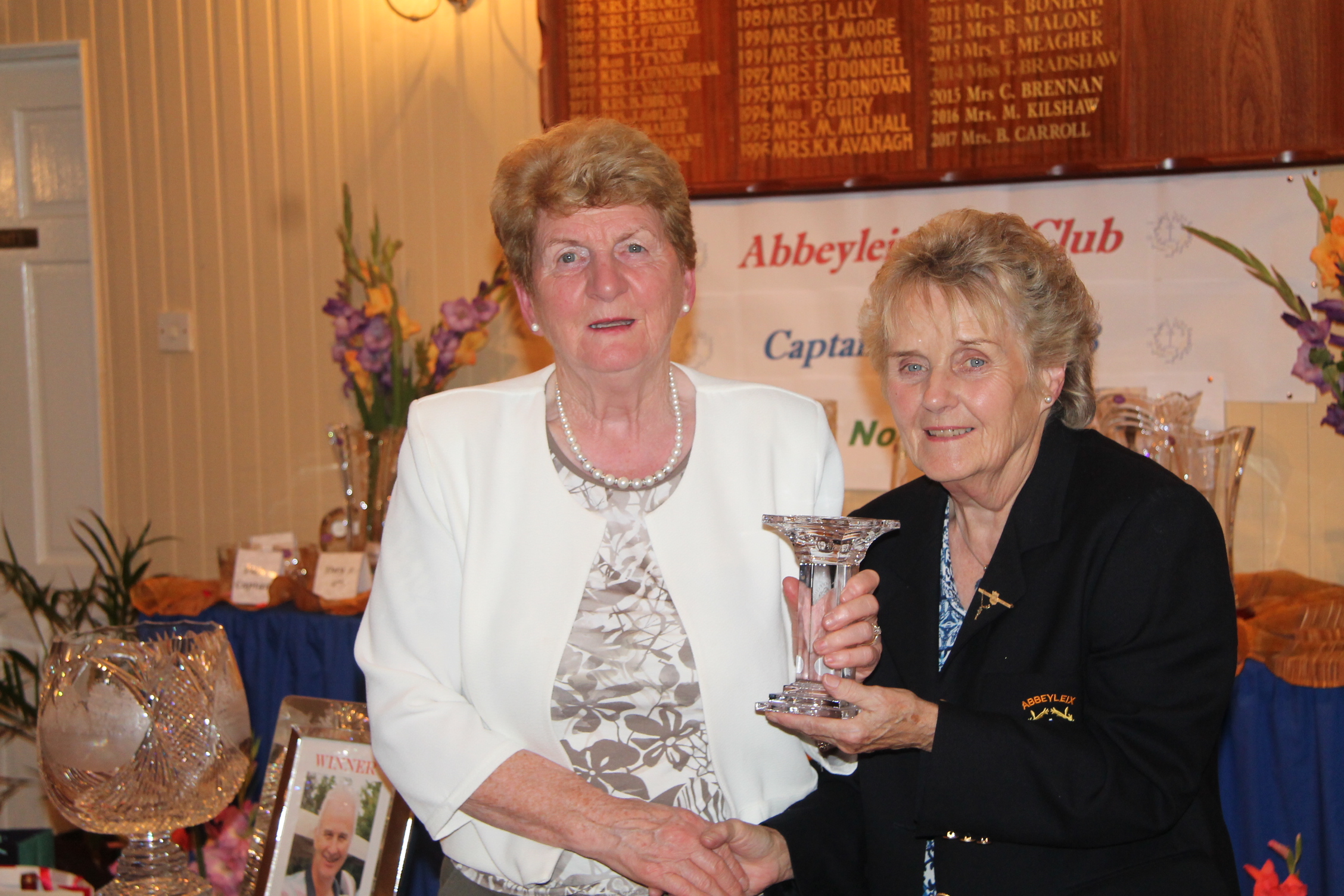 MOUNTRATH GOLF CLUB
Captain Martin Carroll's Prize 2018 Results;
Winner- Seamus Armshaw (6) 169
2nd- Tom Lanham (14) 170
Gross- Niall Hearns 137
4th- Jim Cooney (17) 171.5
5th- Brian Purcell (8) 172
PORTARLINGTON GOLF CLUB
Patsy McGurrell Cup – 18 Hole Singles Stableford 
1st Declan Gallagher 43pts
2nd Thomas P. Fitzpatrick 41pts
Gross Darren Conlon 40pts
3rd Colum Egan 39pts (b9)
Junior Ryan Conlon 31pts
18 Hole Open Singles Stableford
Cat 1: Jack Corr 42pts
Cat 2: Michael J. Walsh 39pts
Cat 3:Declan Gallagher 39pts
Golden Girls
1st – Joan Murphy, Dilly Webster & Jo Lawrence (40 pts.)
2nd – Anne Guinan, Deirdre Doyle & Mary Moran (38 pts.)
18 Hole Singles Stableford
1st – Anne Quinn (42 pts.)
2nd – Mary Fallon (40 pts.)
3rd – Jo Lawrence (37 pts.)
President's (Noel F. Dunne) Prize – Ladies 9 Hole
1st – Noreen Savage (34.5)
2nd – Marian Kennedy (35) [B6]
3rd – Marie Bogan (35)
RATHDOWNEY GOLF CLUB
3 Ball Classic
1st Mark Kelly (6), Adrian Sheppard (9), Michael Power (9) 90pts
2nd James Dowling (14), Eugene Ryan (12), Martin Devlin (10) 89pts
3rd Jimmy Fitzpatrick (15), Brendan Foyle (13), Tim Barry (23) 88pts
Ladies Prize: Brigid Maher (14), Kathleen Guilfoyle (15) Noeline Delahunty (12) 84pts
Husqvarna Tuesday Open 
1st Ed. Carter (14) 41pts
2nd Brendan Ryan (2) 39PTS
CSS – 71//36pts
Seniors Results 16-8-'18
Cat A.
1st Paud O'Reilly 37pts
2nd Ed Carter 34pts
Cat B.
1st Maurice Roche 33pts
2nd Eamon Nolan 31pts
THE HEATH GOLF CLUB
August Singles 
1st William Shortall (11)42 pts
2nd Charles Gallagher (13)38 pts
3rd Laurence Cushen (8)37pts
Mens Singles 
1st Eoin Keane (19)41 pts
2nd Aidan Boyle (27)37 pts
3rd Dominic Brennan (15)35 pts
Ladies August Medal 
1st Pat Lambe(16)67 Nett
2nd Mary Mahon(19)68 Nett
Gross Catherine Reilly(5)83 Gross
3rd Angela Dunne(26)70 Nett
4th Rita MacNamara(19)72 Nett
5th Kathleen Miller(27)72 Nett
Nine Hole Stableford
Winner: Carmel Doorley(31)19pts
PORTLAOISE GOLF CLUB
Men's Open Singles
1st Declan Dempsey 44 (14)
2nd Trevor Whelan 44 (19)
3rd James Furlong 41 (15)
Mens V.Par
1st Garry Scully 2up (12)
2nd Willie Holohan 2up (20)
3rd Christy Murray 2up (20)
SEE ALSO – Major supermarket chain to open store at Electric Picnic