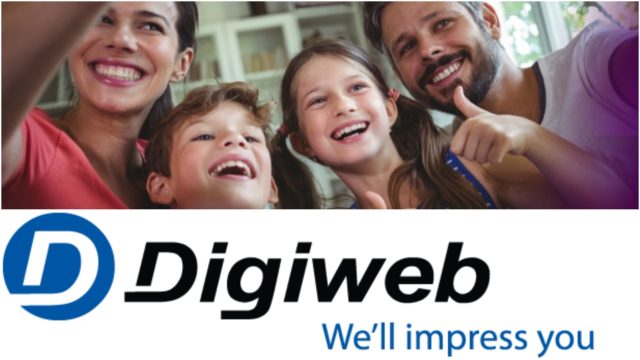 The fastest broadband in Ireland is now available in Portlaoise. Digiweb Electric Broadband powered by SIRO is a 100% Fibre to the Home connection.
Homes and businesses in Portlaoise can now avail of speeds of up to 1 Gigabit per second (that's 1,000 Mbit/s). This is new broadband technology that uses the existing electricity network to deliver fibre optic cables all the way to the home. Known as FTTH, it has no copper connections at any point to slow down the network.
This is a massive improvement on the current speeds in the area, and for a limited time only Digiweb have slashed the price on all their Electric broadband plans.
New and existing Digiweb customers can now sign up to the Electric Broadband 1000 plan for an introductory price of just €10 a month for the first 2 months of their 12-month contract.
Customers can opt to add unlimited calls to Irish/UK landlines and mobiles for just €10 extra per month.
Digiweb's Electric Broadband 1000 previously sold for €85 per month but from today, new customers signing up to the Digiweb Electric Broadband 1000 package can now expect to pay only €10 per month for the first 2 months followed by €55 per month. This represents a saving of €375 in the first year!
Commenting on the launch of the new Gigabit Promotion Digiweb's Operations Manager Brendan McGahon said:
"We are really excited to be launching our Electric Broadband 1000 promotion in Portlaoise, customers can now sign up to a truly 100% fibre to the home Gigabit service at a similar price to what they would expect to pay for a copper-based service.
"This is a game changing development in the Irish telecom's market and we are gearing up for a busy few months ahead. Our Fibre to the home Electric Broadband powered by Siro service is now available to over 125000 premises nationwide with this number due to grow over the course of the next 6 months as along with our partners in Siro we fibre enable more area's countrywide".
For further information and to order please visit our website or freephone 1800 28 58 28.
SEE ALSO – Check out the dedication jobs section on LaoisToday