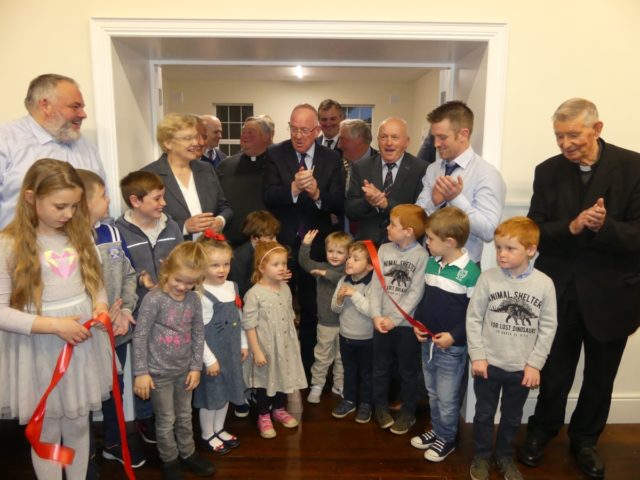 There's not too many official functions you'll attend where a local politican will lead a sing-song – but that's exactly what happened in Emo on Thursday night as the old schoolhouse was officialy re-opened following its recent restoration project.
Cathaoirleach John King sang his party piece of Red is the Rose when the speeches were done and dusted and it was quickly followed by a rendition of When you were Sweet 16 by renowned local musician Tom Davis.
That upbeat mood typified the atmosphere as a big crowd crammed into the new part of the building, one that serves almost every part of the local community. The building was home to the Emo primary school from 1889 to 2009 and was more recently used as a community centre.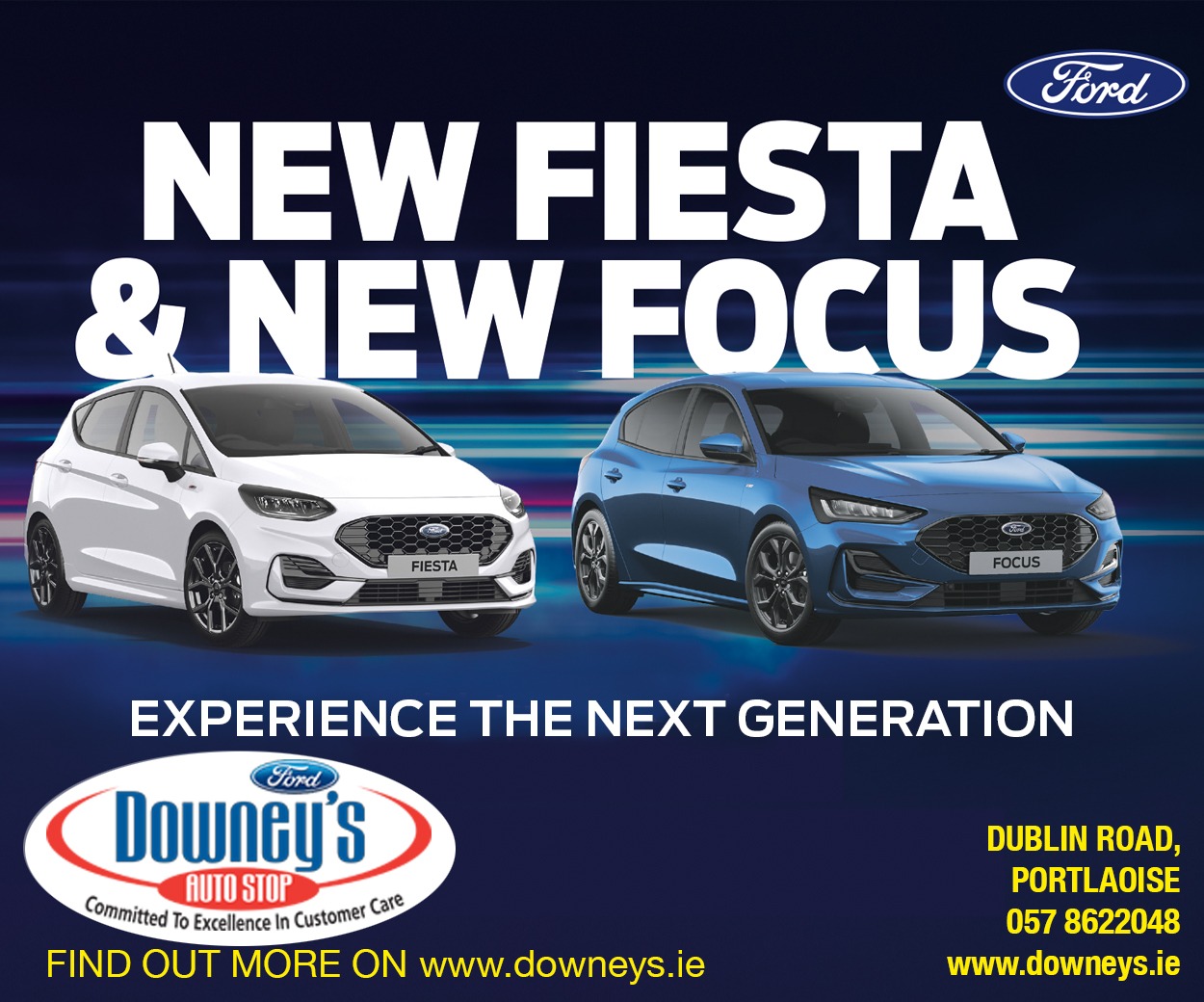 While the building now houses a playschool owned by Colette Rigney, it is also the base for the local Youth Club and the Active Retirement group.
Among those in attendance were Emo-based councillor Tom Mulhall, who was chairman of the restoration committee and who acted as MC for the evening. The official opening duties were performed by Minister Charlie Flanagan while there was a large turnout of invited guests.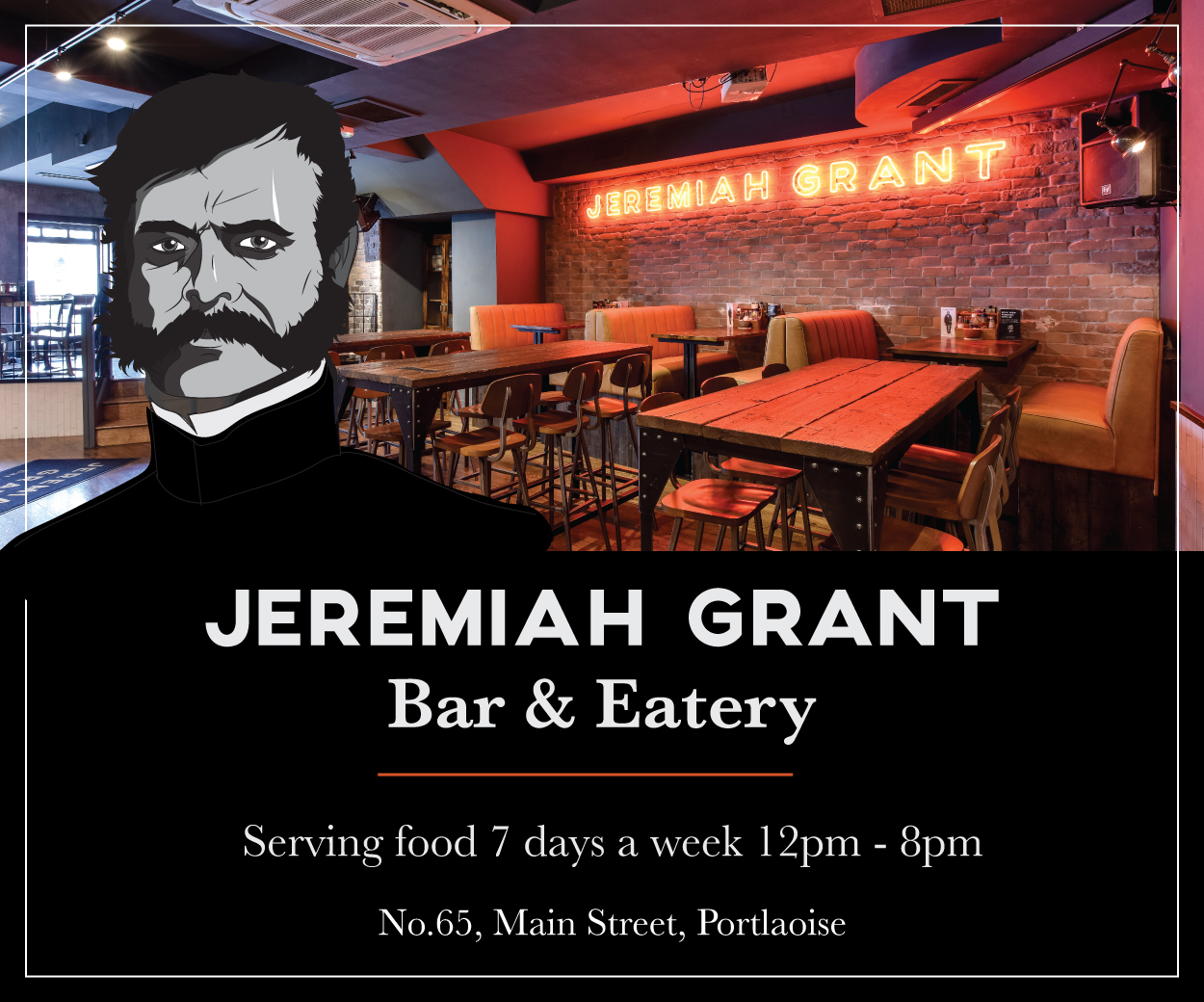 Deputy Sean Fleming, Councillor Padraig Fleming, CEO of Laois County Council John Mulholland, Director of Services Michael Rainey, local parish priest Fr Dooley, Reverand Irwin, retired parish priest Fr Walsh and secretary of the restoration group Julia Booth were all present.
Builder Alex Cairn from Emo House Developments, architect Michael McGrath and engineer Conor Delaney – representing Luke Hyland Engineering Consultancy – were also in attendance.
Cllr Mulhall explained that when local playschool owners Winnifred and Ingrid Deverall decided to retire in 2017, it left the Emo area without a playschool. Keen to avoid that, an agreement was put in place with Colette Rigney, who had worked with the Deveralls, to open a playschool in the old schoolhouse in Emo.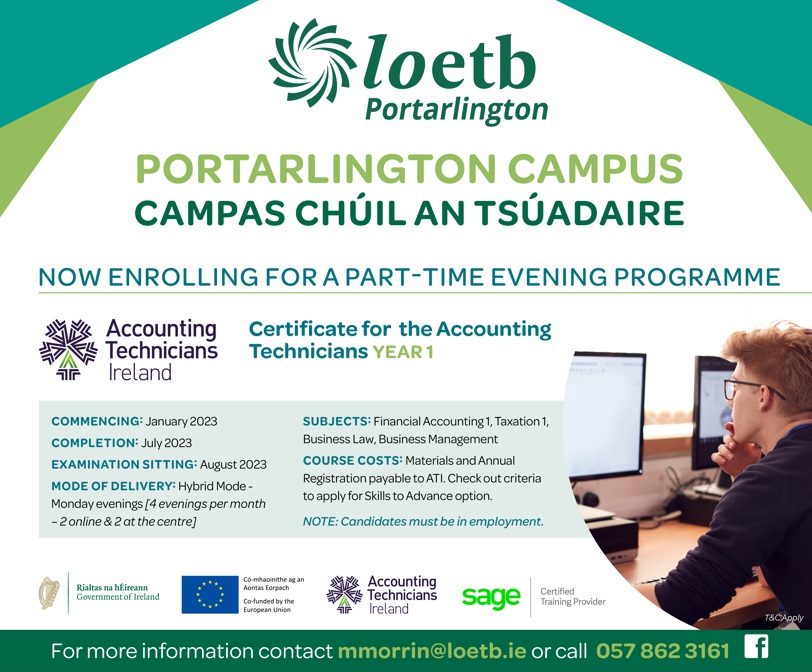 But because of regulation surrounding playschools, the rooms couldn't be used for any other purposes, meaning that the Youth Club and the Active Retirement group needed to move their meetings elsewhere.
But a small committee looked at extending the building and applied for and received funding from the Town and Village renewal scheme. In total they got €80,000 and turned the project around in double quick time.
Cllr Mulhall explained the job was tendered through public procurement and given to the lowest quote. He thanked Alex McClearn for the job done and gave special praise to architect Michael McGrath who offered his services free of charge.
He also praised Michael Rainey, who was project manager for "doing a mighty good job".
Cllr Mulhall added that Laois communities received almost €1m under the Town and Village renewal scheme and thanked Minister Flanagan for his support. "I hope you bring more of it," he joked.
John Mulholland praised the community of Emo and said that the Council door is open for applications for funding for more projects. "It was a very smooth project from start to finish – if more were like we'd do hundreds!
"It's great to see the renewal of the old school building to a very high standard and for very good value."
Minister Flanagan, in his speech, said he was delighted to see "a prime example of money well spent in terms of rural development". Adding that the building had educated a lot of people, he told the gathering that his roots lay in Emo – his grandfather Charlie Flanagan, was born in Killimy and he and his brothers (the minister's grand-uncles) attended the school in the early years of the 20th century.
He explained that his grandfather moved to Mountmellick in 1918 but the family regularly came back to Emo to go to Sunday mass, even when Charlie himself was a child. "We used to bring an elderly neighbour – Mrs Farrell – to mass and Fr Walsh used to let my father drive the car right up so he could drop her at the door."
Minister Flanagan added that "one of the most important elements of a project like this is that they are used". "This is used as a playschool, a Youth Club and by older people. It's easy to get funding from Minister Michael Ring when it meets that criteria."
The minister also had a special word of praise for Julia Booth. "There's not a committee in Emo that she's not a leading member of," he said.
Deputy Sean Fleming was the last to speak before Fr Tom Dooley performed the official blessing.
"This is the third century of this building," he said. "I have no doubt that in 80 years time, some of the young children here this evening will see it move into a fourth century. This building has the capacity to do that – and support of government is essential to that.
"This is an historic building building but history is being made and this is for the next generation."
And with a blessing and a couple of songs, the official duties were done and the crowd were treated to refreshments.
Our photographer Julie Anne Miller was on hand to capture a selection of images.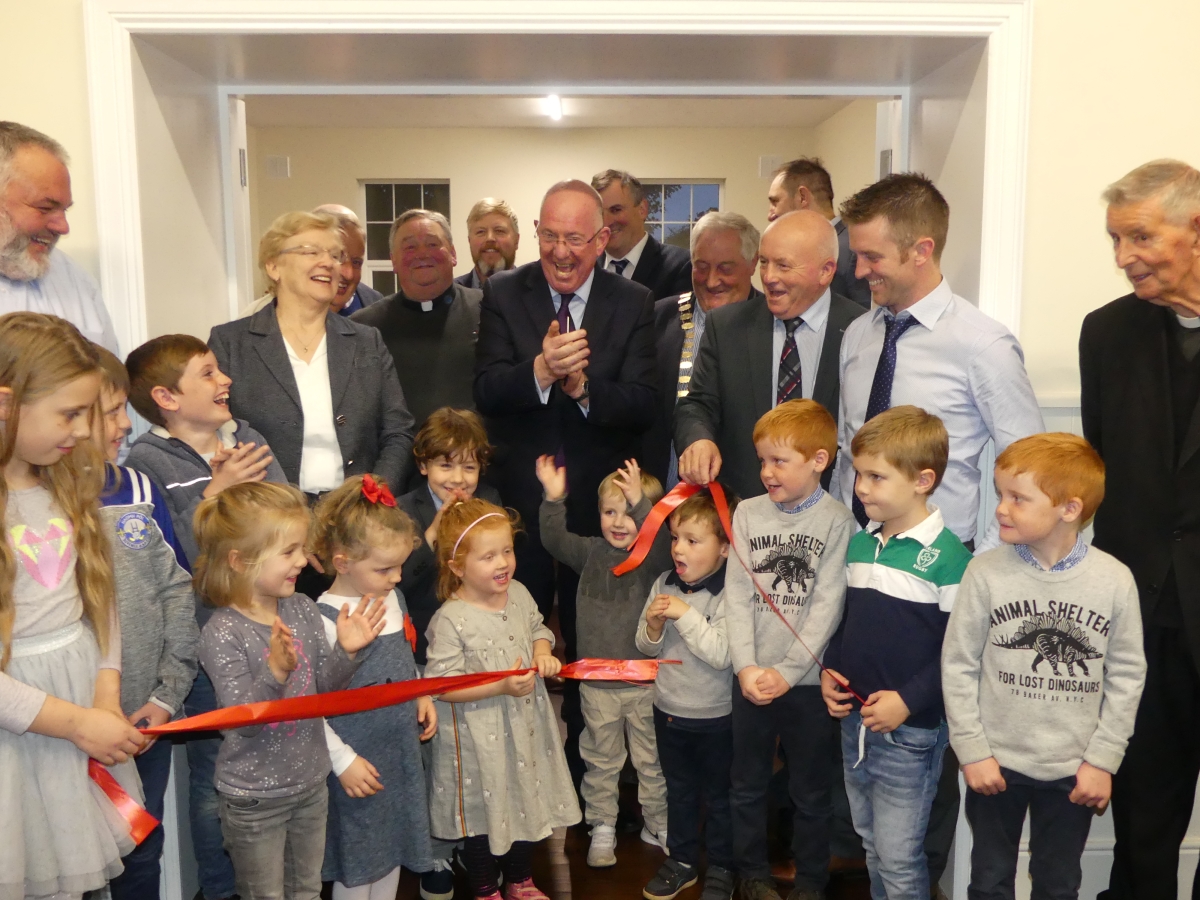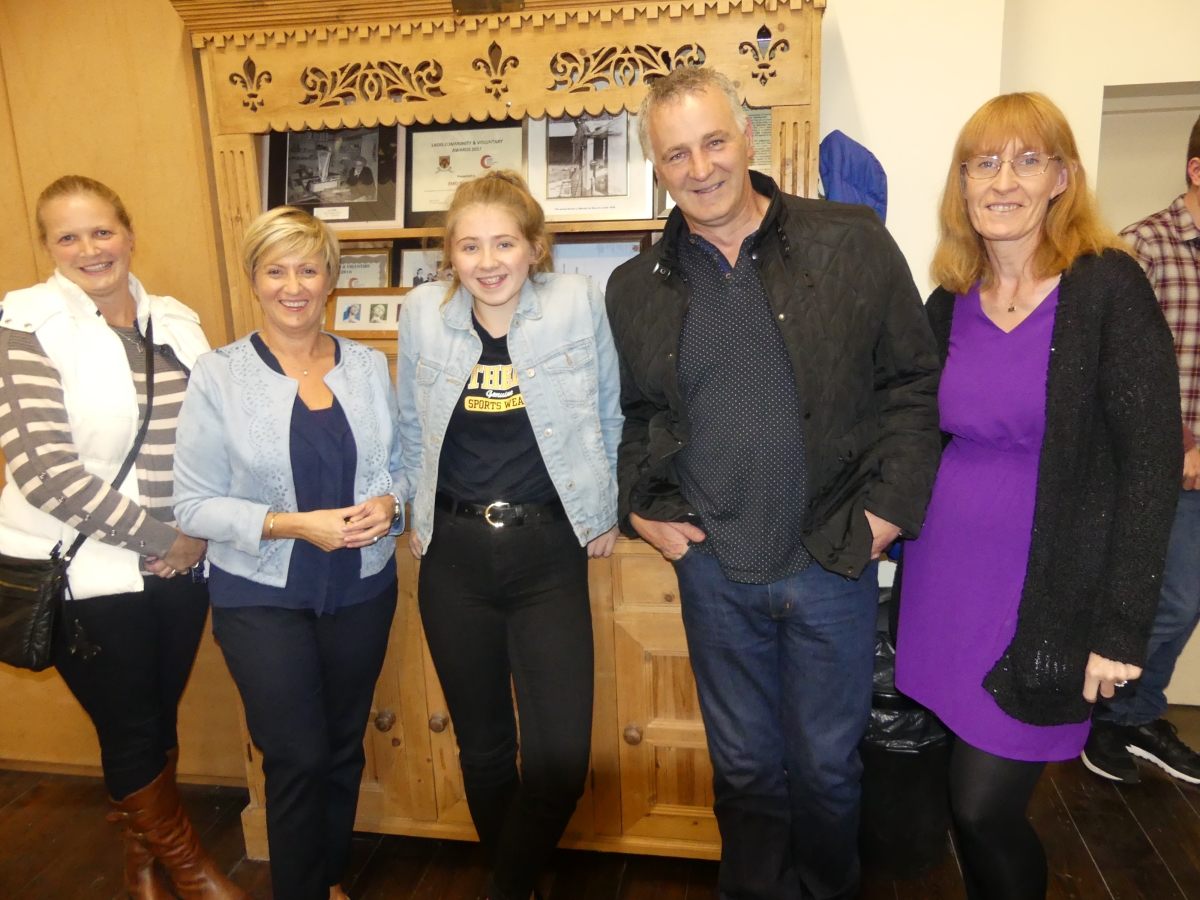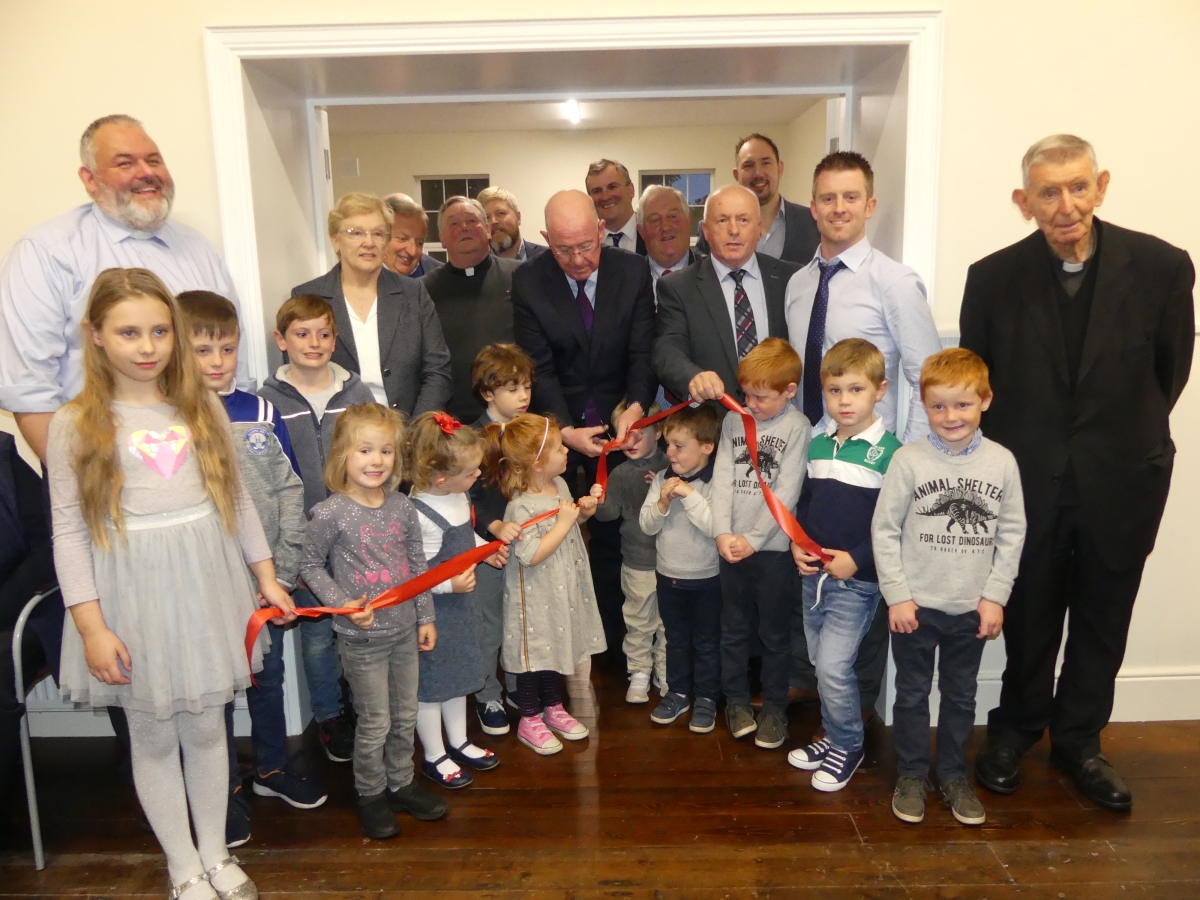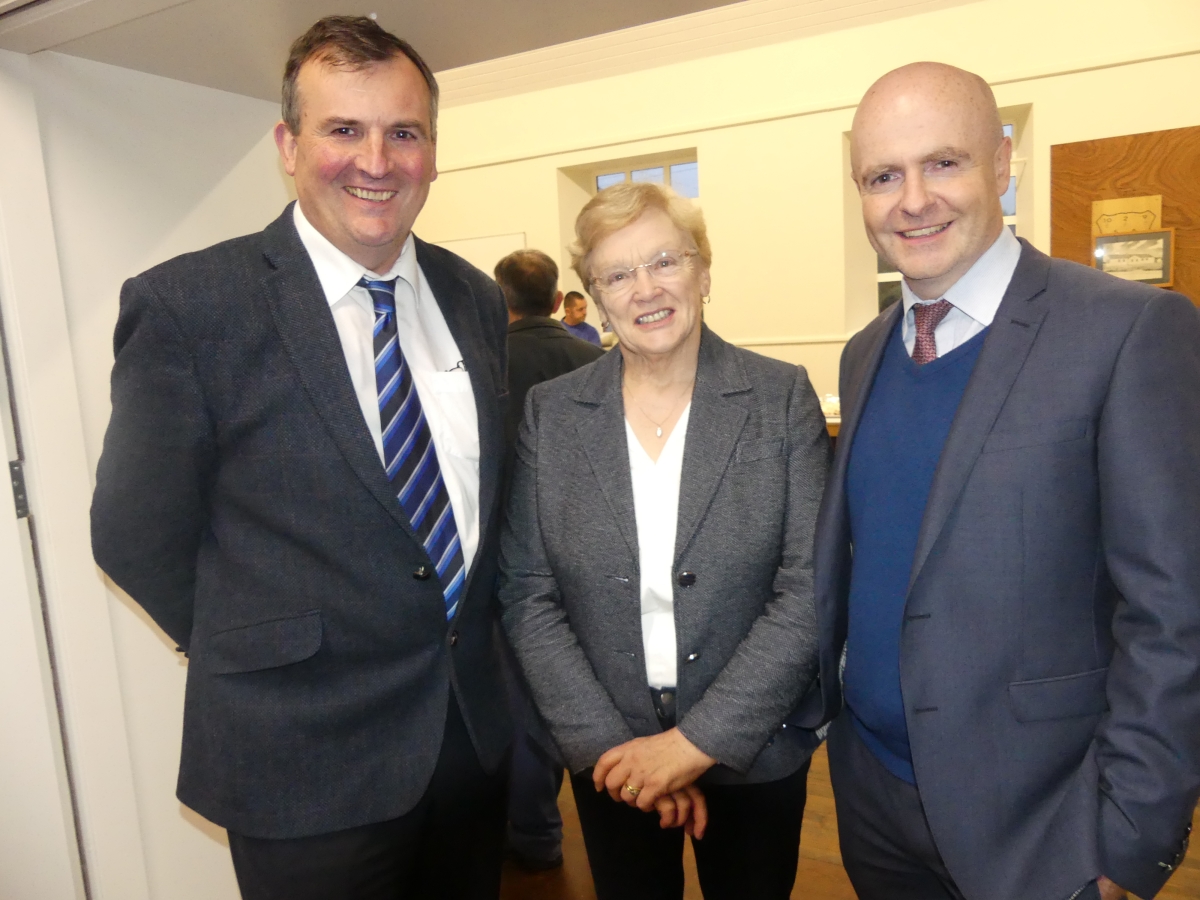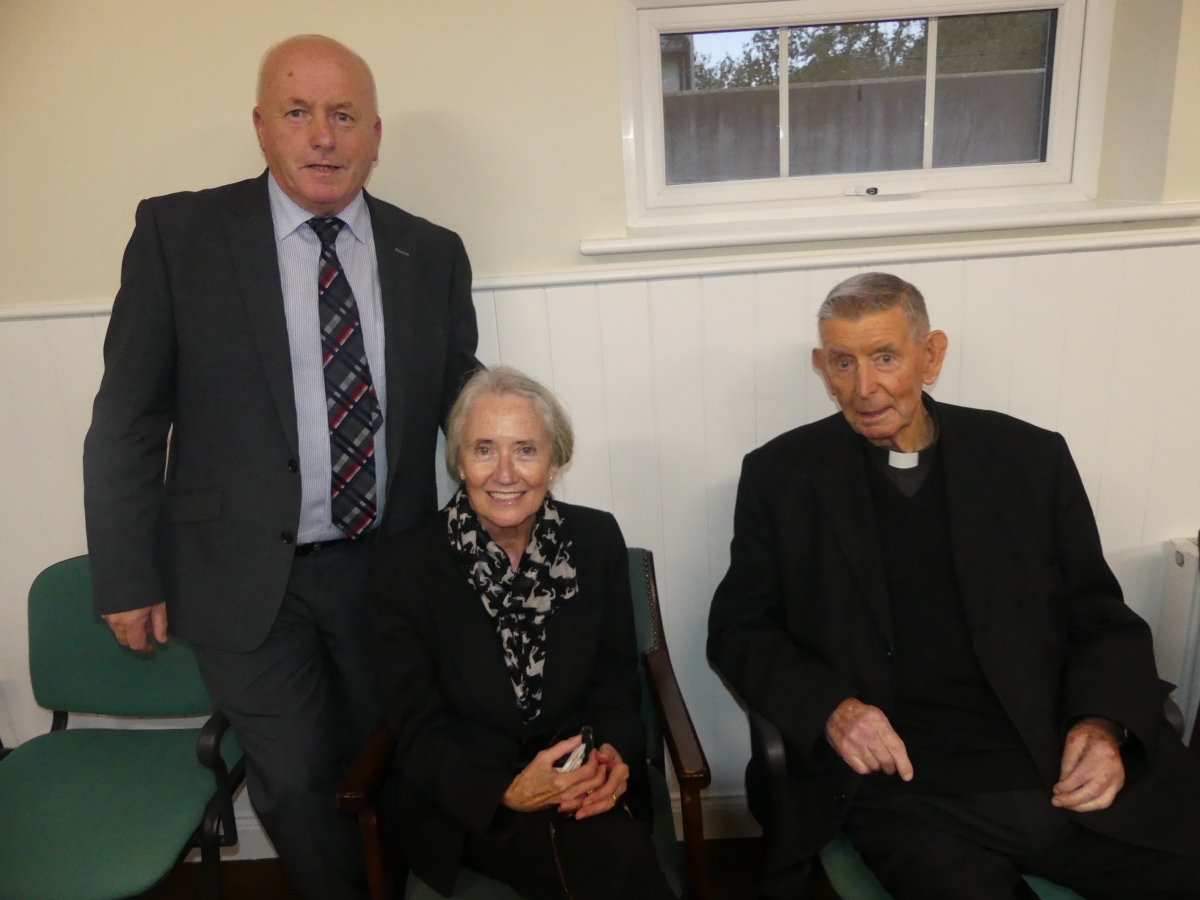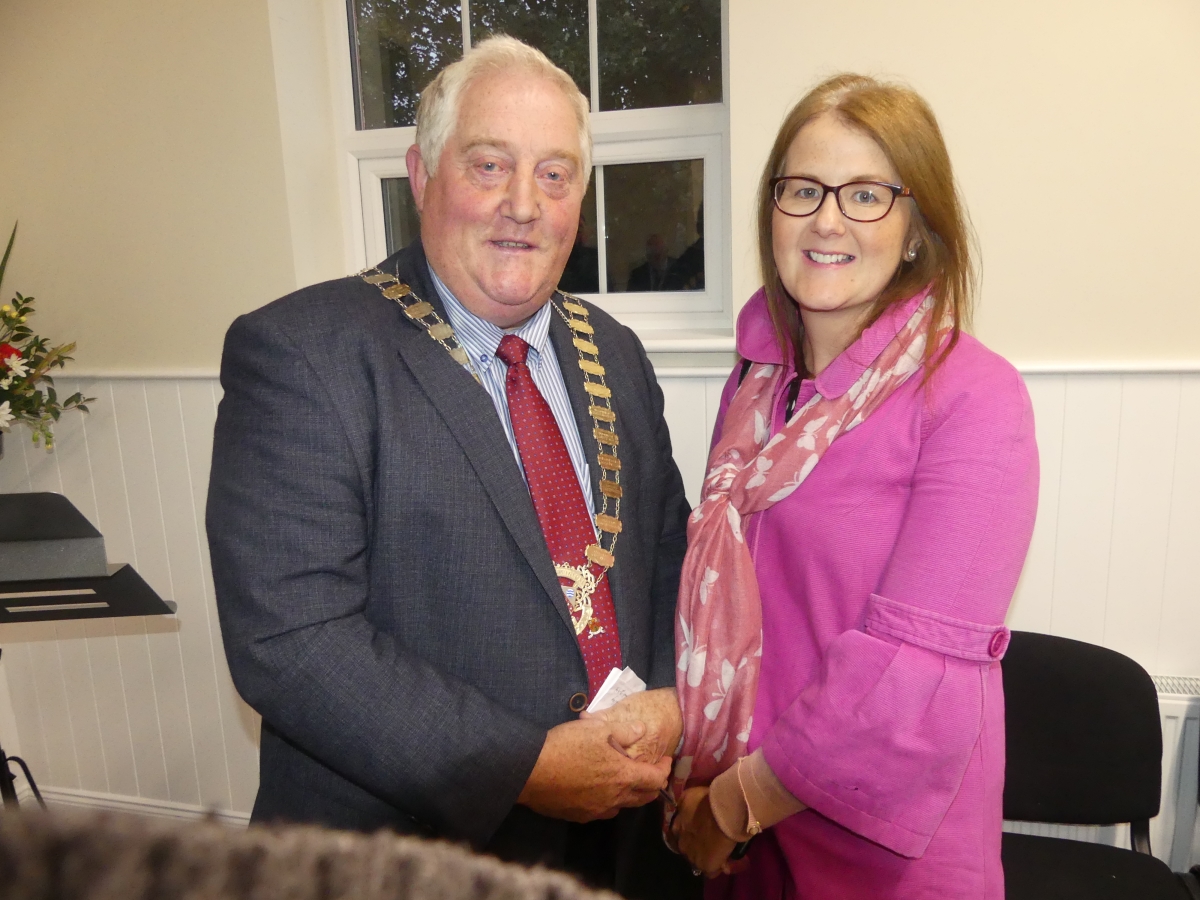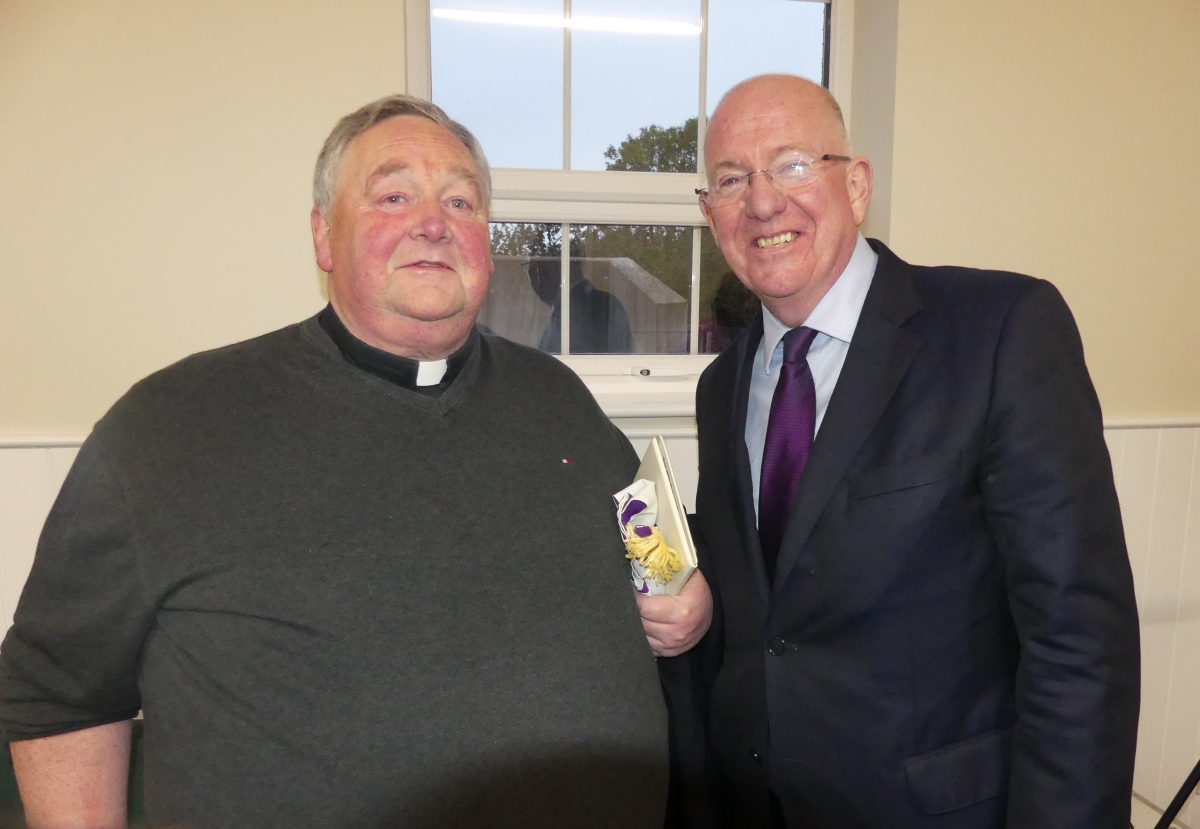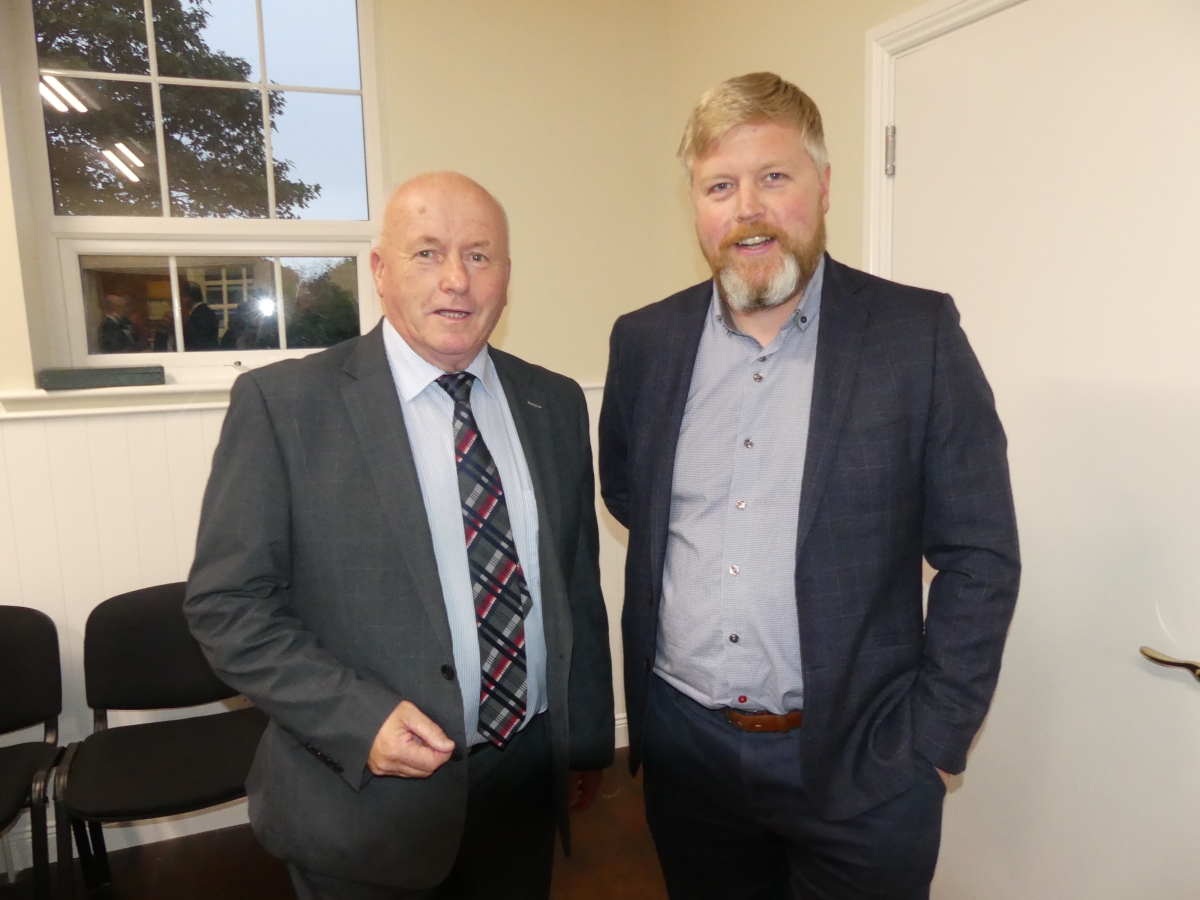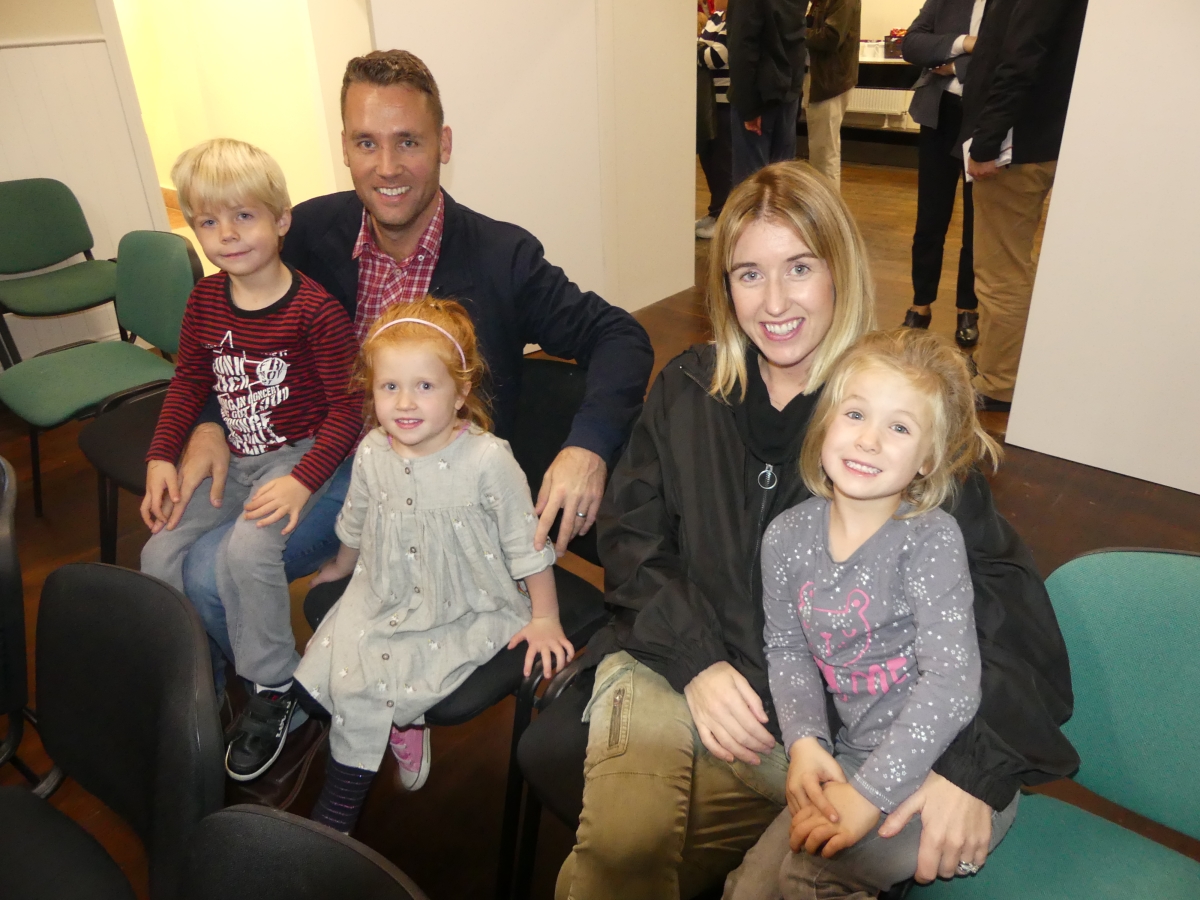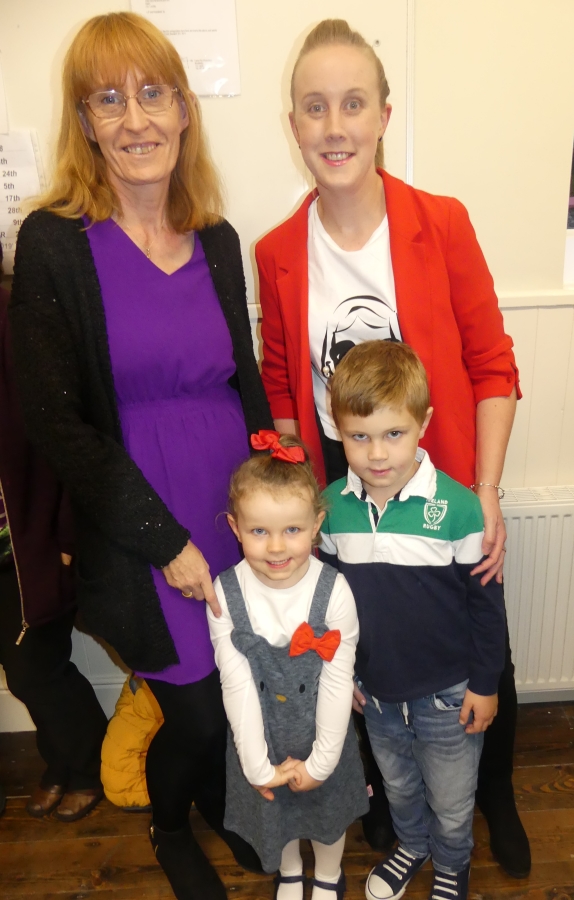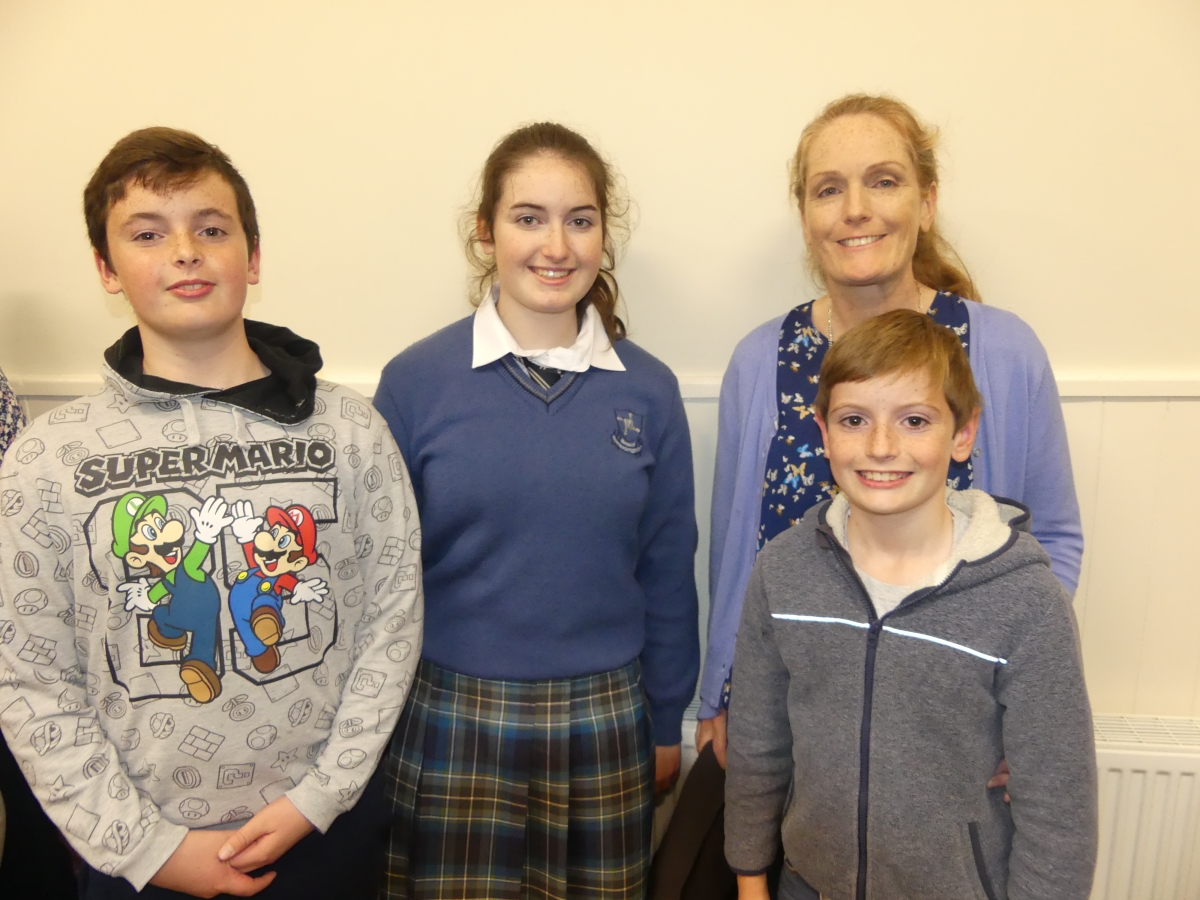 SEE ALSO – From butcher to caretaker to Cathaoirleach – the remarkable political journey of John King