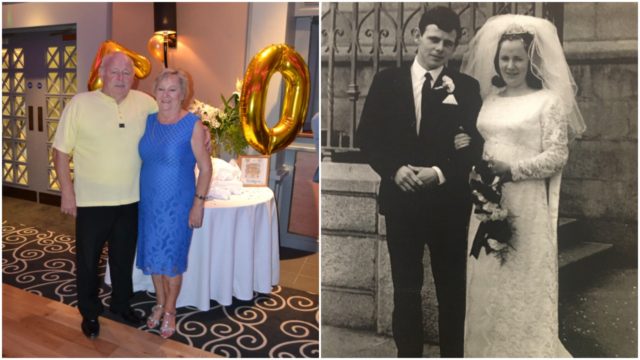 A significant couple in their Portlaoise community, Josie and Andy Sutton, recently celebrated their Gold wedding anniversary – and we managed to get the two sitting for long enough to tell us about their marriage and special day.
Andy set the record from the off, "I don't know what to say so I'll let Josie say it." Which Josie was more than happy to do.
They married on 10 August 1968 in St Michael and John's Church in Dublin city. Josie was originally from Edenderry and Andy from Rhode, Offaly and lived in Dublin for the first years of their marriage.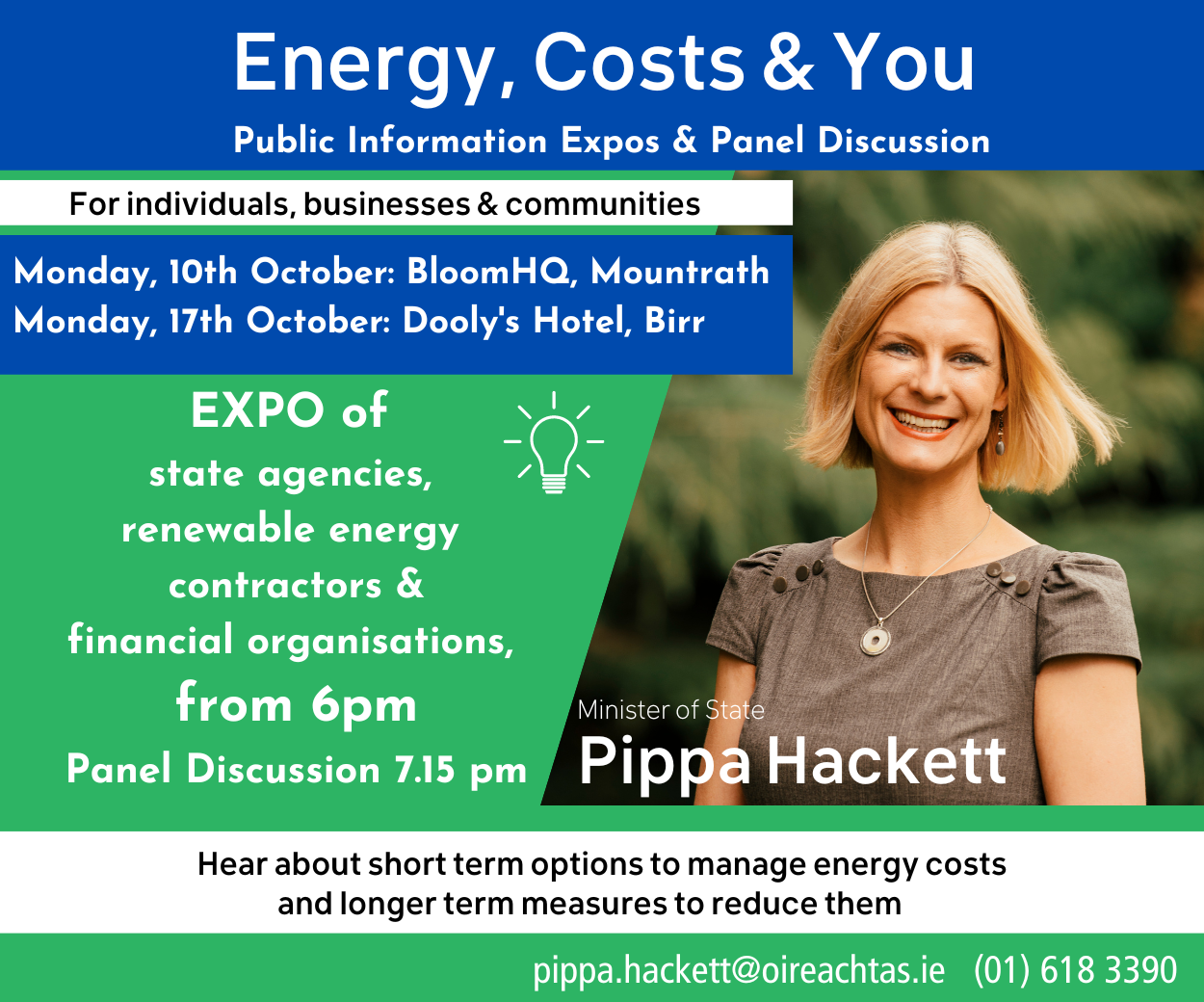 They moved to Portlaoise – Lakeglen to be exact – in 1981 and have lived their ever since.
Josie and Andy have seven children, all between the ages of 49 and 29. Sandra, Irene, Louise, Andrea, Lisa, Fiona and Paul. From their children they also have 11 grandchildren, who stood proudly as their grandparents celebrated wedding anniversary in the Midlands Park Hotel in August.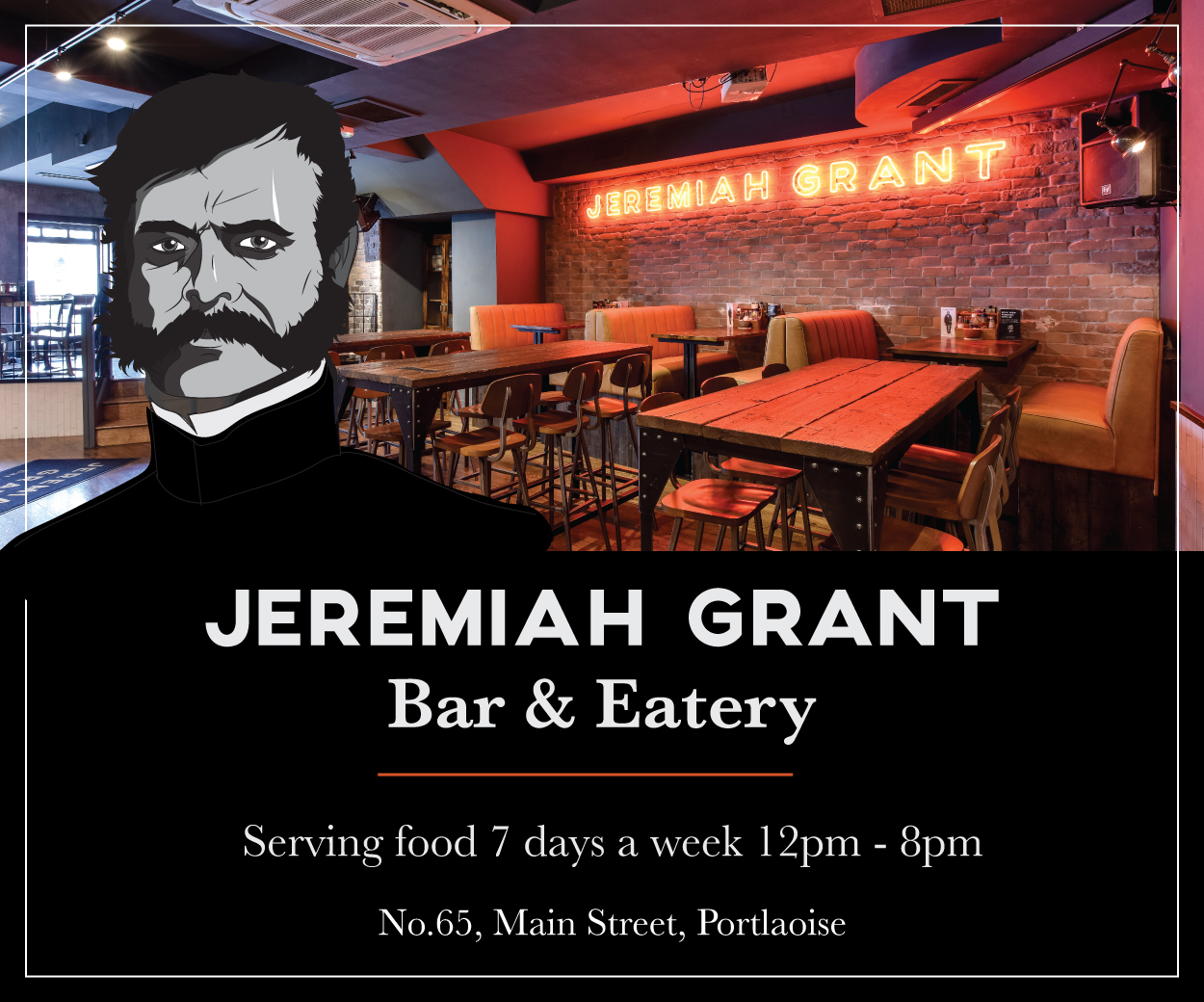 Josie and Andy are very involved in their local community. Josie is on the board of the Laois Partnership, Andy was involved in Laois Sports Partnership and heading around to schools, while both are on the Lakeglen Residents Committee. Andy also served as a local postman for years.
Some of their children are still in Laois – such as Sandra who works for Laois Partnership, Andrea who is involved in Laois Girevoy club and Lisa, who works in Laois County Council.
Then others are as far away as Austin, Texas, like Louise – who clearly picked up on her father's computer programming skills – as she is now Vice President of Dell Corporation over there.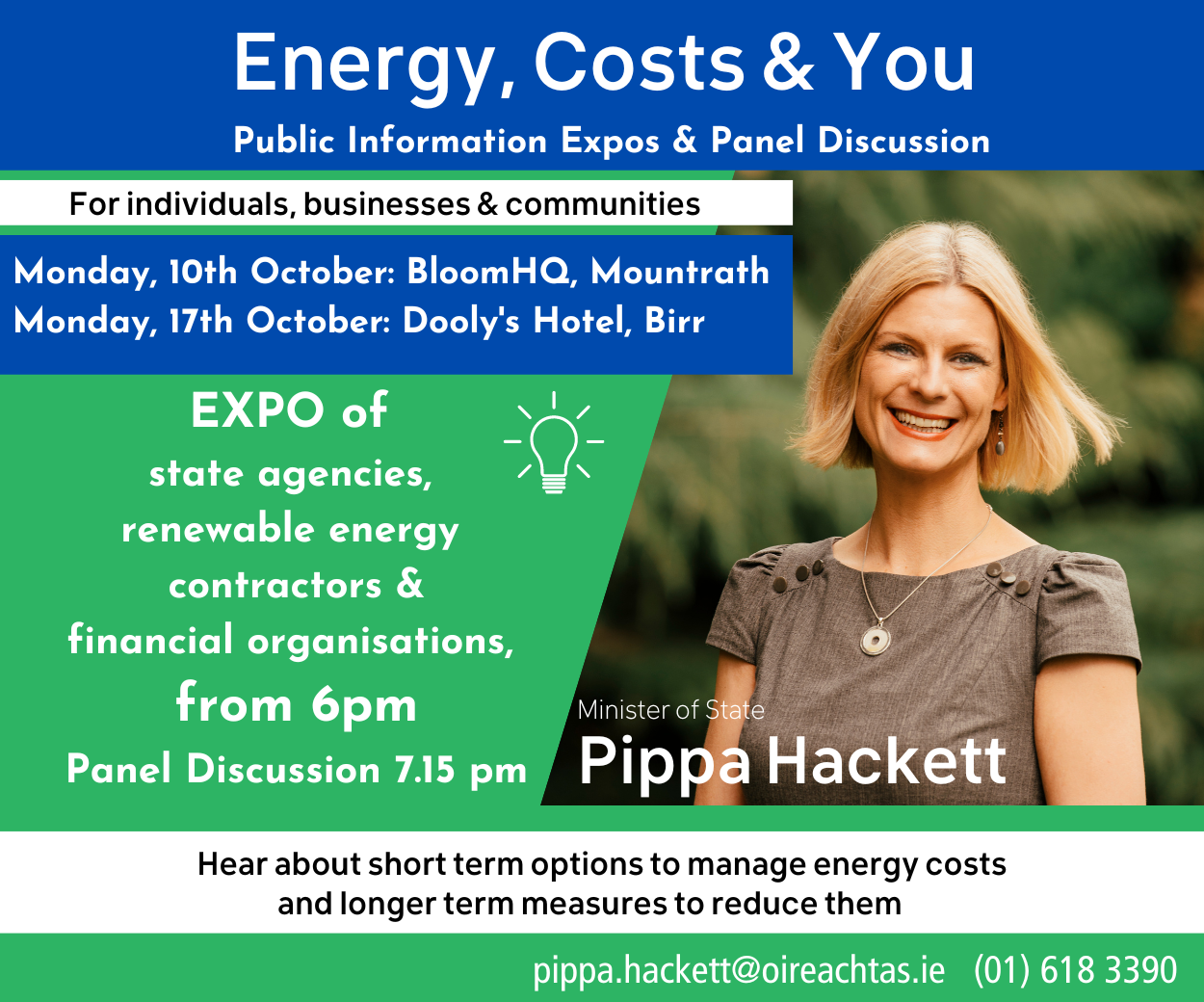 Separate televisions is the answer
So what is their secret to having a long and happy marriage? "Have two televisions!" they laughed. "Ah no," said Josie. "We always communicate with each other, and I think communication is the most important thing," she smiled.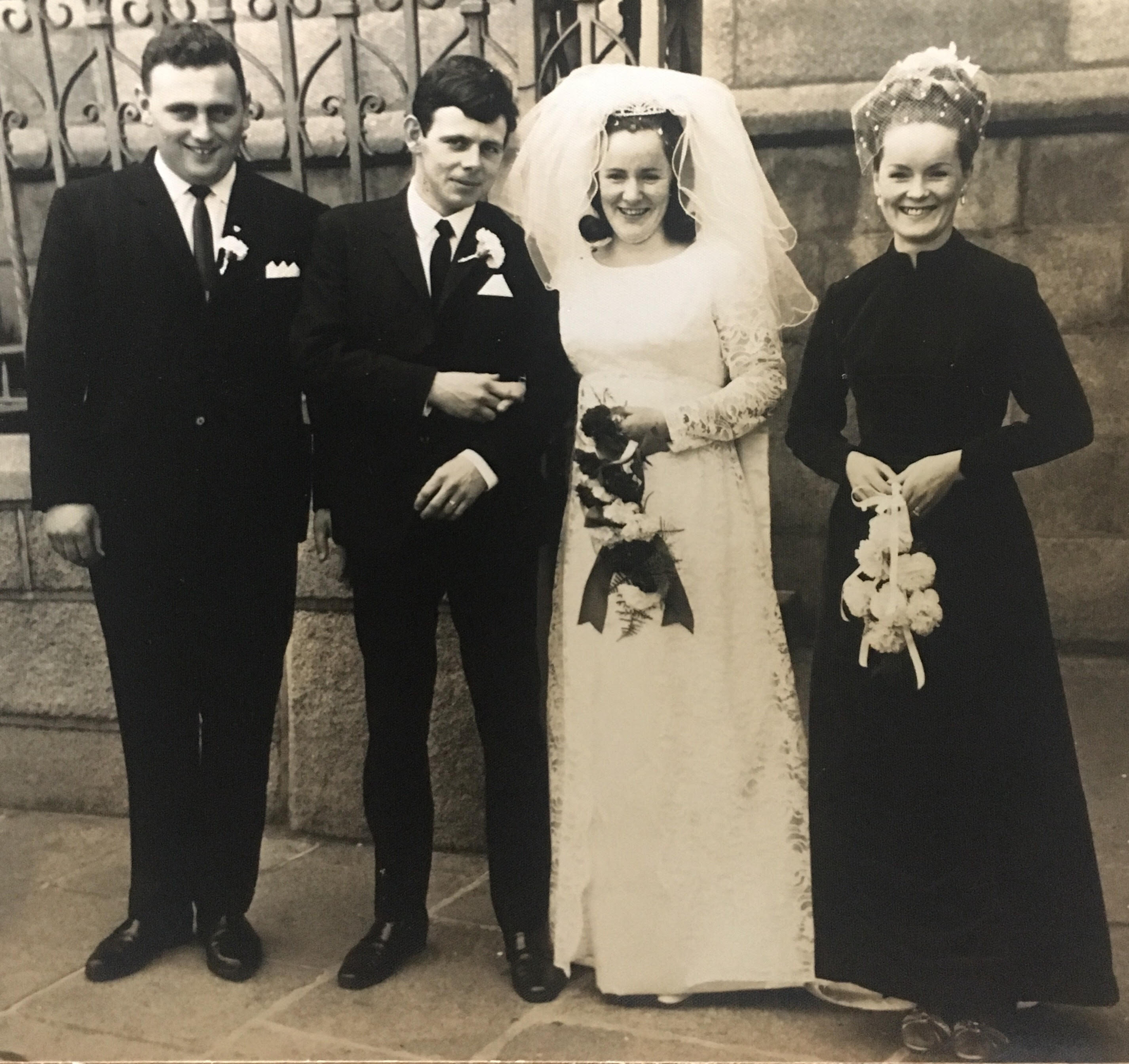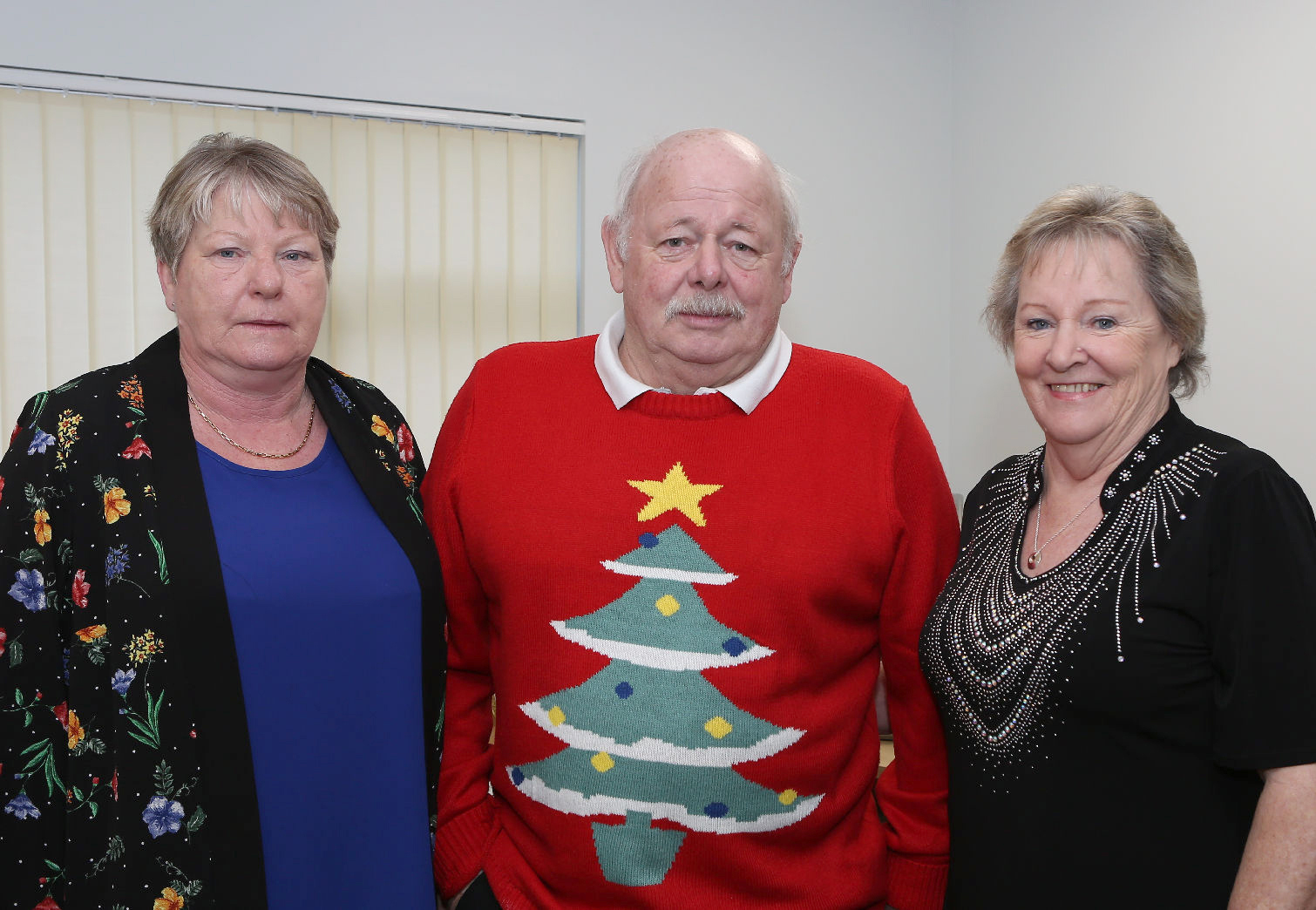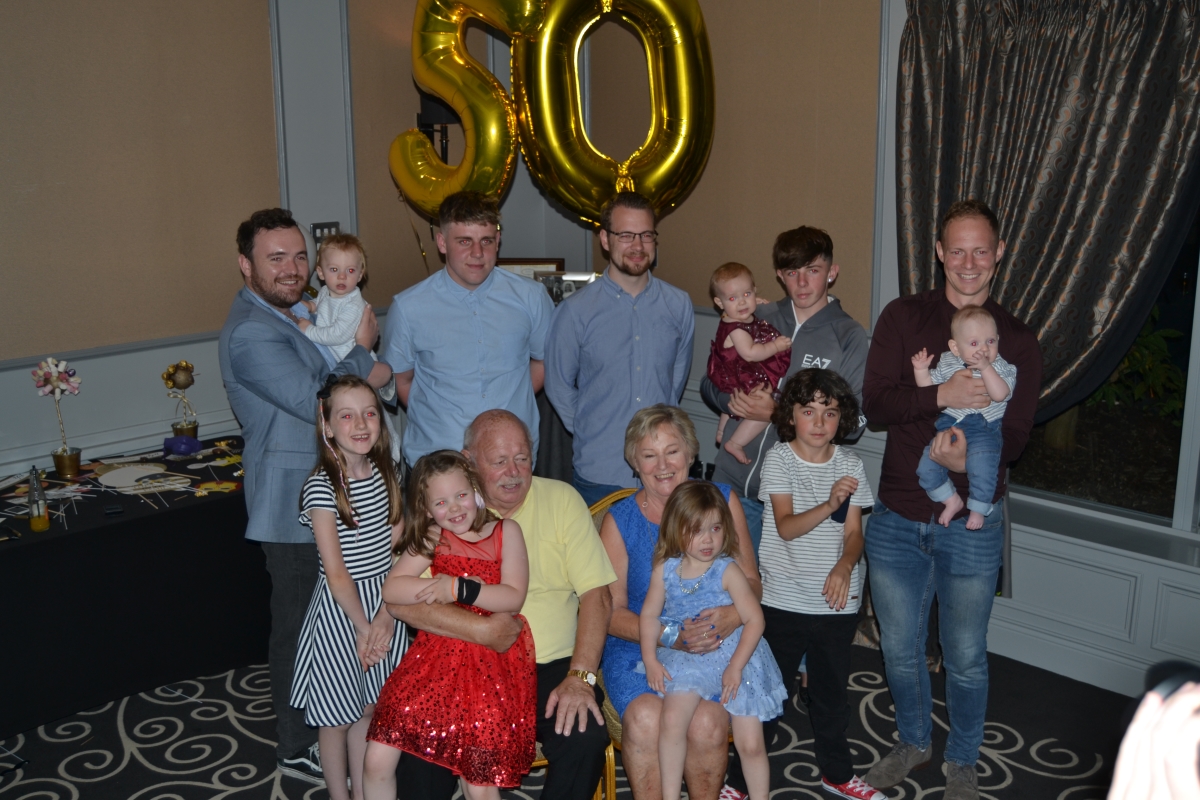 SEE ALSO – In Pictures: Carol Sinnott memorial held at Mountrath Golf Club