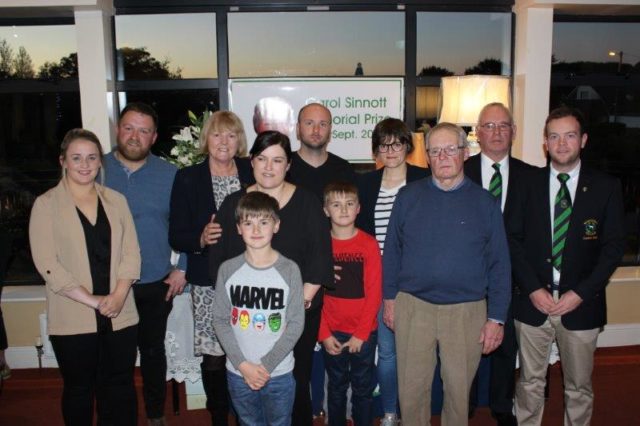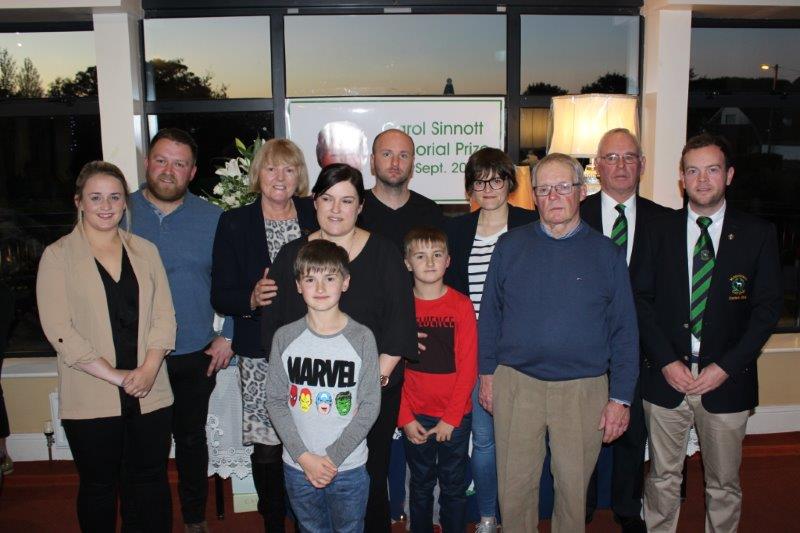 Crowds of golfers and non-golfers alike attended Mountrath Golf Club for the three-day memorial event in honour of the late Carol Sinnott, the former Lady Captain of the club, from Friday September 21 to Sunday September 23..
Carol led the way with the captain's drive-in in Mountrath earlier this year but sadly passed away before she received her captain's prize.
Honouring her memory
Mountrath Golf Club honoured her with a three-day event, encompassing a normal men's competition and a Ladies Captain's Day event.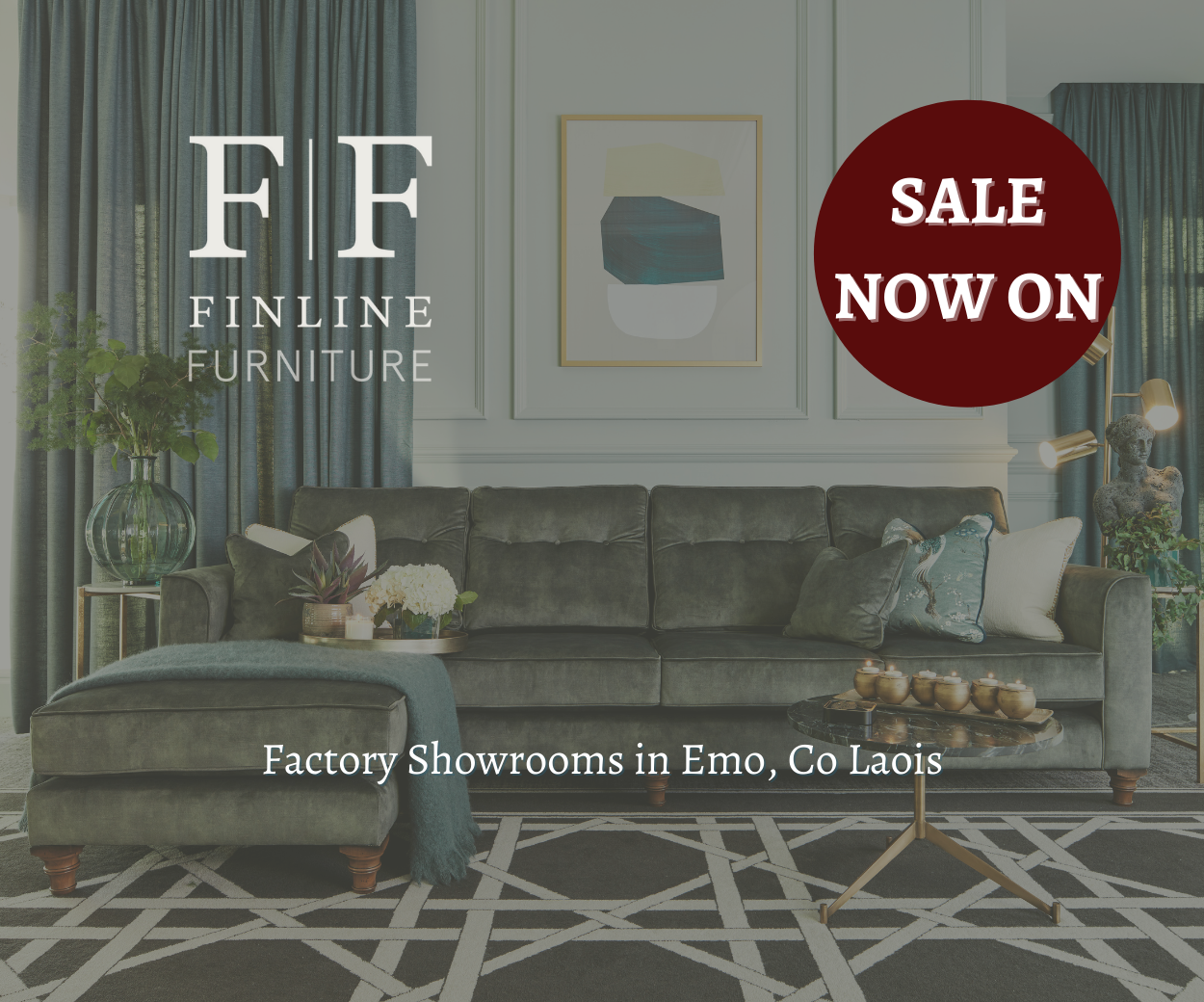 Maria Dunphy came in first place with a score of 74, narrowly pipping second place Dolores Murphy who finished on 75. Maire Ní Riordain came in with a Gross score of 90. Sally Quillinan finished fourth with 76 and Catherine Scully came in 77.
Other winners were:
Past Captain- Rita Keenan 78
Cat. 1- Joan Dowling
Cat.2- Mary McCarthy
Cat. 3- Caroline Shiel
Front 9- Breda Beere
Back 9- Phyllis Phelan
Visitor- Frieda Campion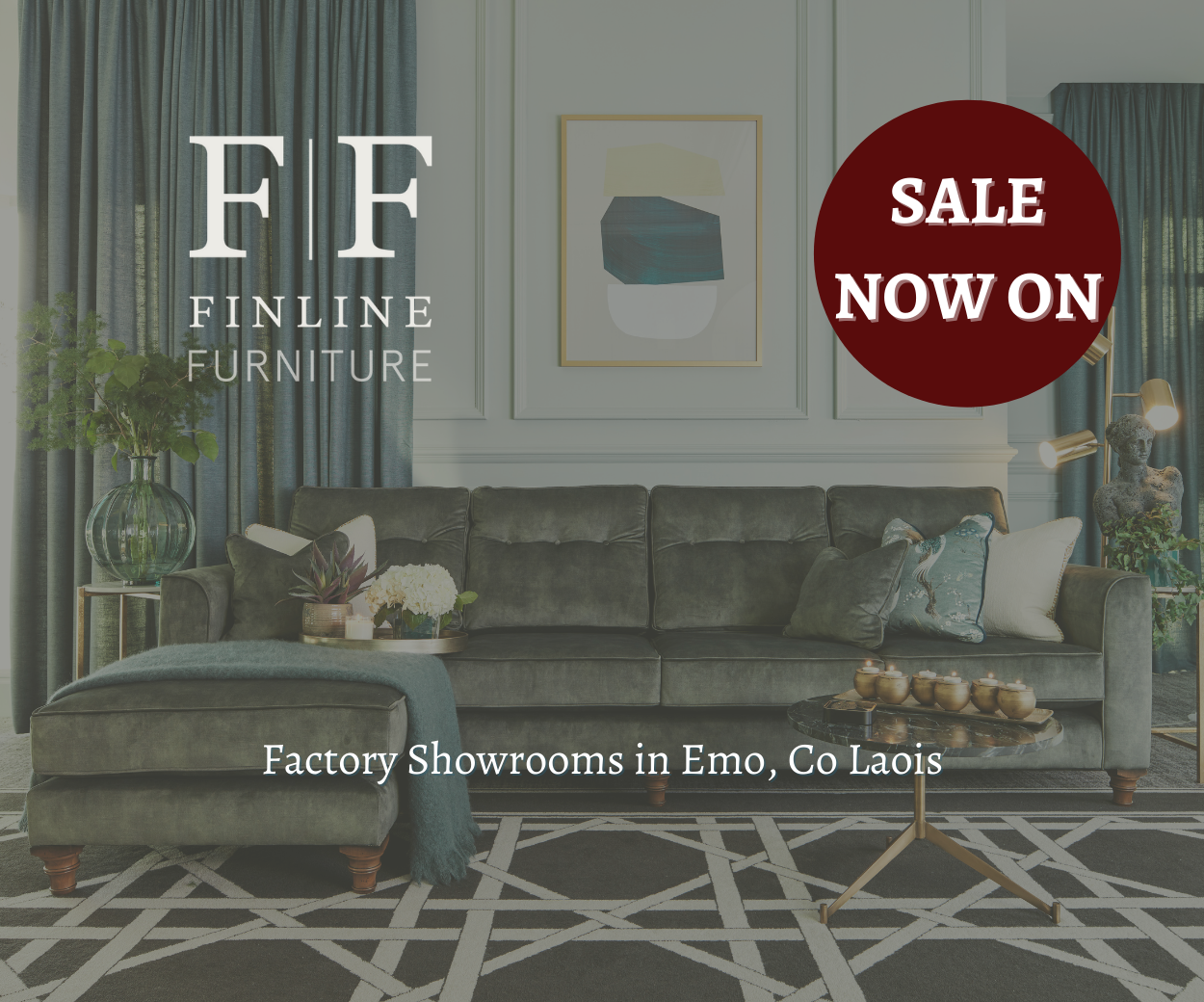 The Ballybrophy resident was extremely well-liked and well thought-of by members in Mountrath Golf Club. "She was very pleasant, fun and an extremely good golfer. We were all saddened with her passing," said member Dinah Kingsley.
President Donal McCormack spoke of Carol's immense popularity and quiet ways. Captain Martin Carroll planted the Silver Birch which will ever serve as a reminder of Carol. This was followed by Presentation of prizes.
A raffle was held and the proceeds were presented to Milford Hospice, Limerick at the request of her family in recognition of the outstanding support , comfort and care provided to Carol and them in her final days.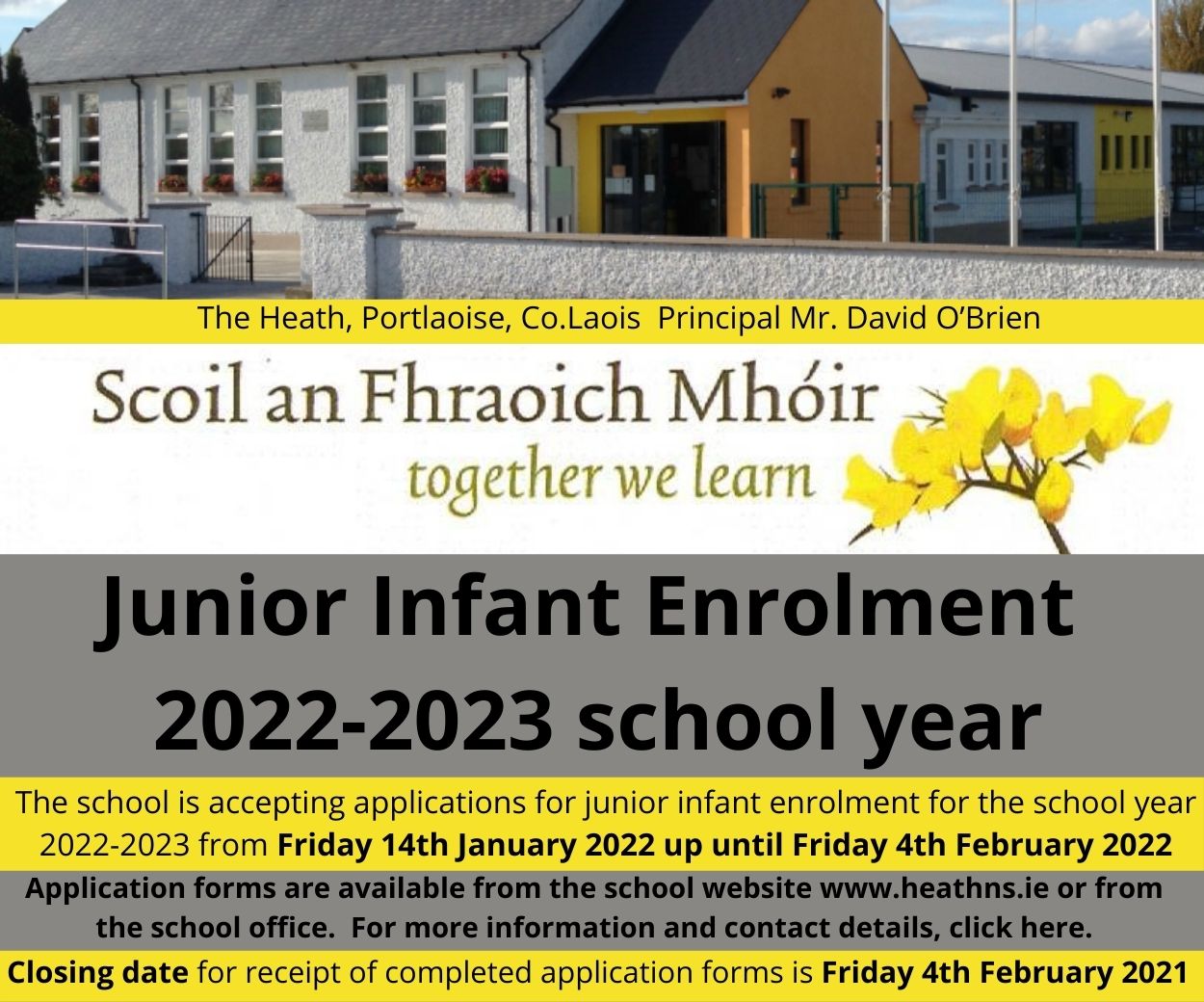 Carol Sinnott (nee Bennett) was born and raised in Inchicore Dublin , one of three boys and two girls. She spent her early years working in the city and on a visit to her cousins in Laois she met her husband Donal at a dance in Killesmeestia Hall. They set up home in Ballybrophy where they raised their family.
Carol became an active member of Community Alert, Borris-in-Ossory I.C.A.,and the I.C.A. Laois Choir. She was blessed with a beautiful singing voice and she entertained the crowds in the golf club. Donal and herself travelled as far north as The Arctic Circle and east to Australia and New Zealand and many countries in between. They both loved their camper van.
Carol was introduced to golf by her cousin Christy Cullen and very quickly became a regular golfer. She was one of the longest hitters of the ball in Mountrath Golf Club often driving the Par 4 , 7th and 9th Greens. Her handicap decreased rapidly and she won many major prizes including the Lady Captain's at least twice in her golfing career.
Carol served as Competition Secretary in 2005 , became Vice-Captain in 2017 and Lady Captain in 2018 kicking off the year with the Captains' Drive-In with Captain Martin Carroll in February 2018 arriving in the Club in a vintage car proudly driven by her husband Donal. She made a couple of Club Presentations early in the year but became unwell and was hospitalised in May. She sadly passed away in Milford Hospice in July.
Earlier in the year the ladies of the Club held a 'Pink Weekend', which raised €1,000 for Cancer Care Services in Laois. Last Sunday this was presented to Cuisle Centre, Portlaoise.
Acting Lady Captain Patricia O'Connor spoke warmly of Carol's winning ways, quick wit and recalled her many successes in golf and the high esteem in which Carol was held by all Club members.
The large turn out on Sunday was testimony to Carol's immense popularity. Carol is survived by her husband Donal, daughter Laura, son-in-law Ed, grandsons Killian and Jamie, daughter Edel, son Colm and fiancée Lisa, her extended family and many friends and neighbours.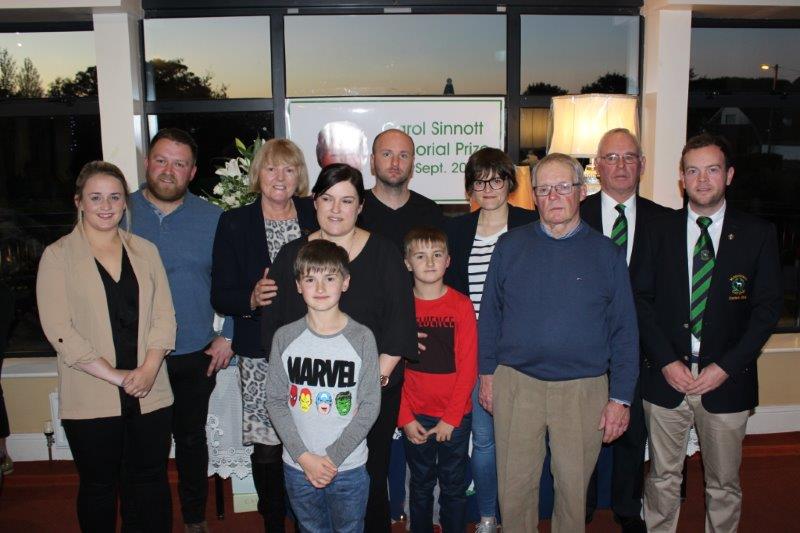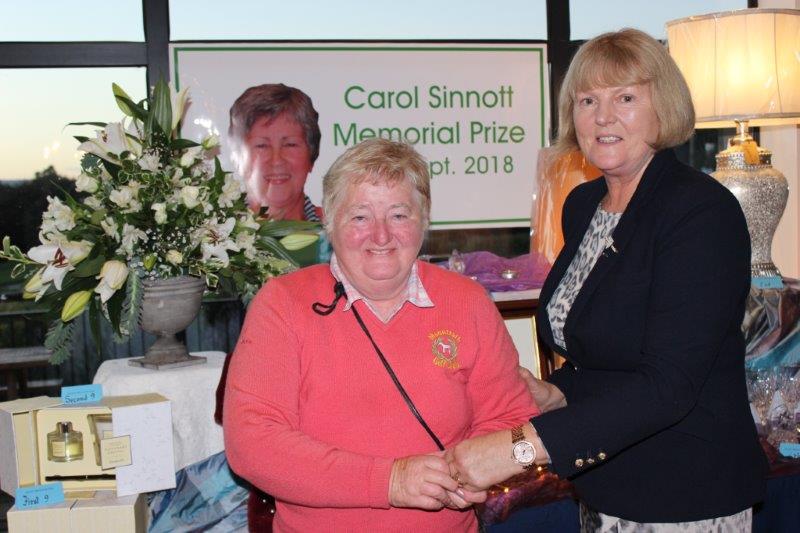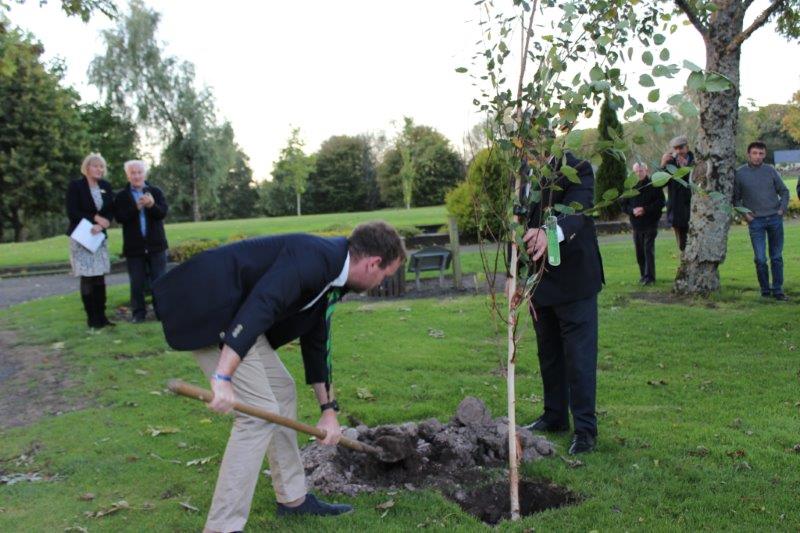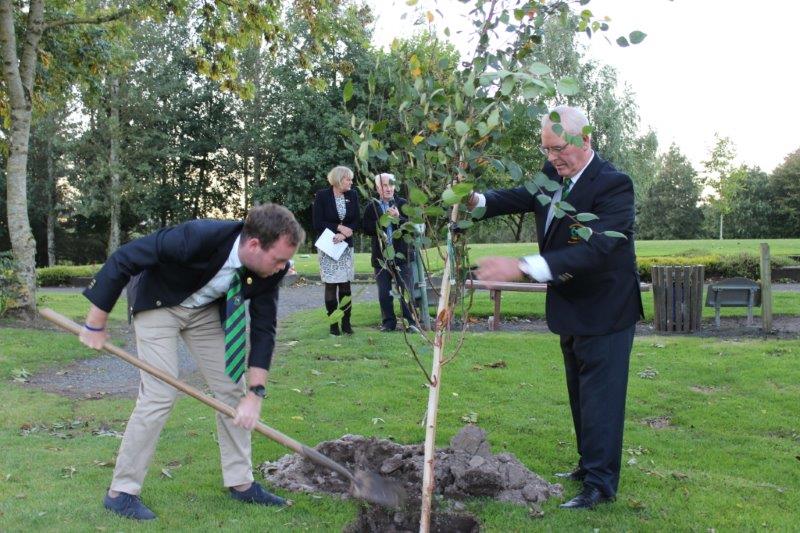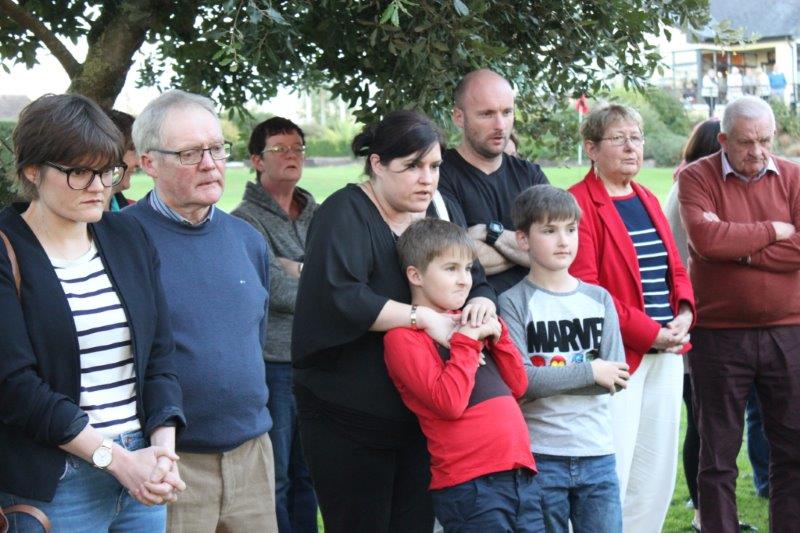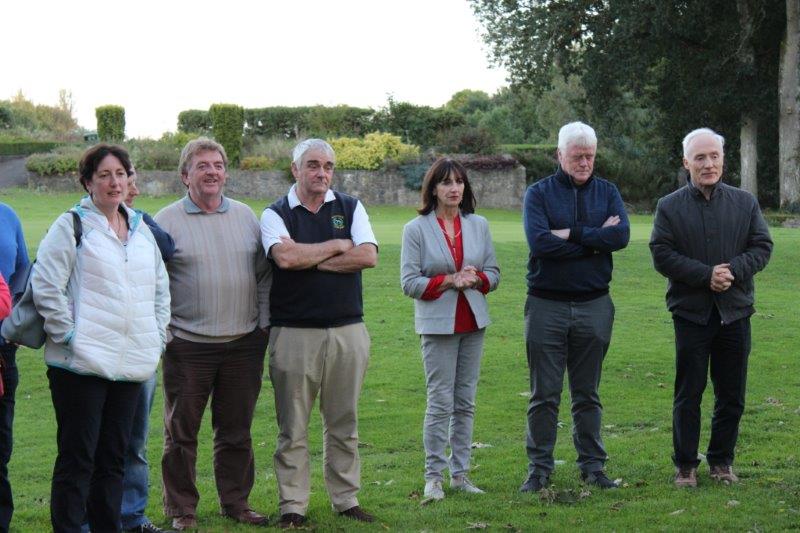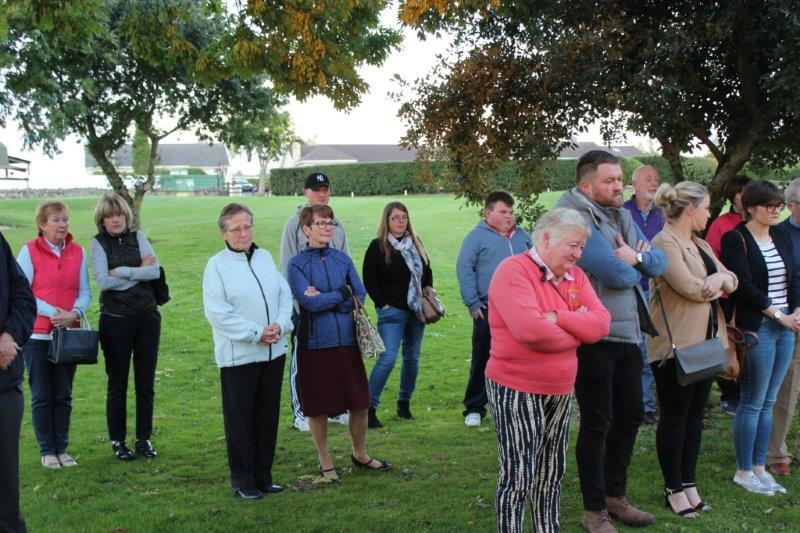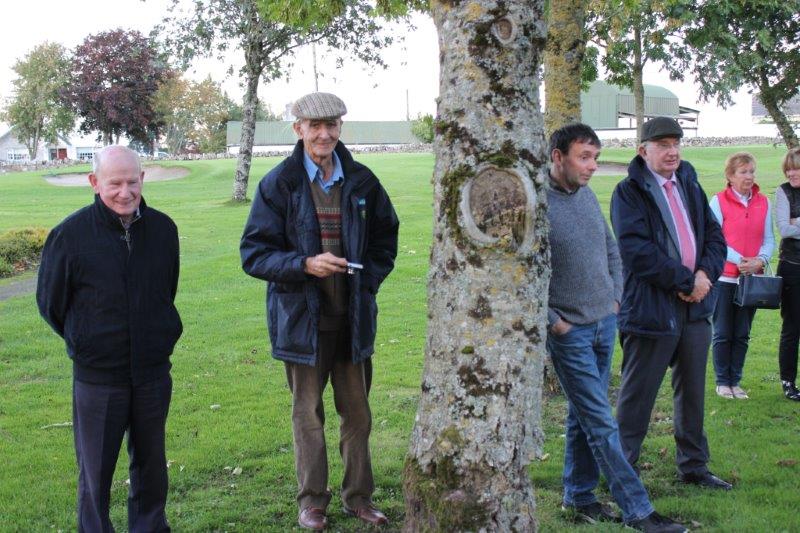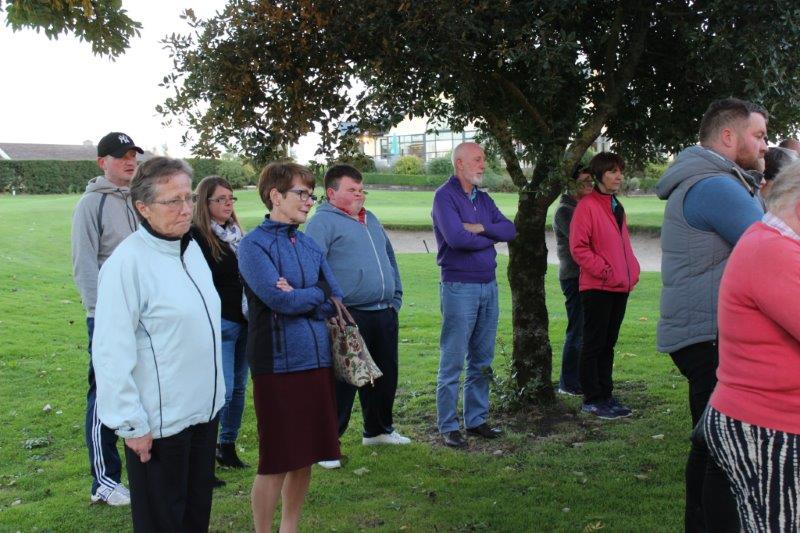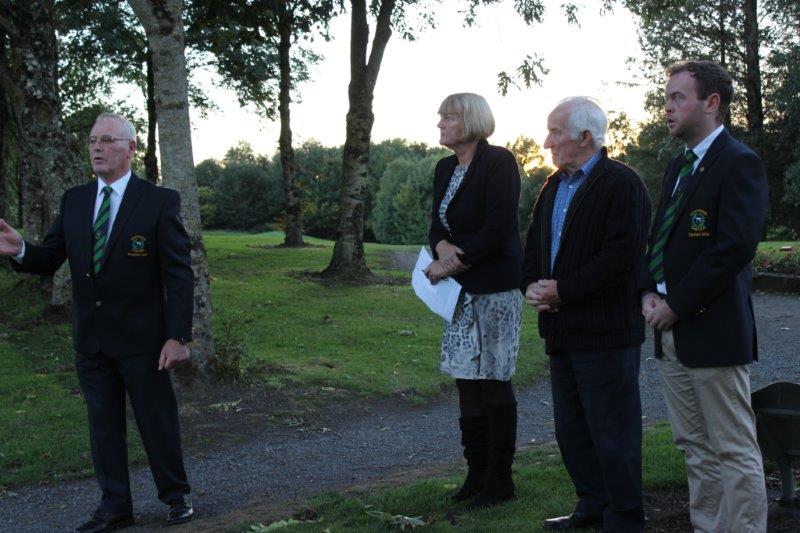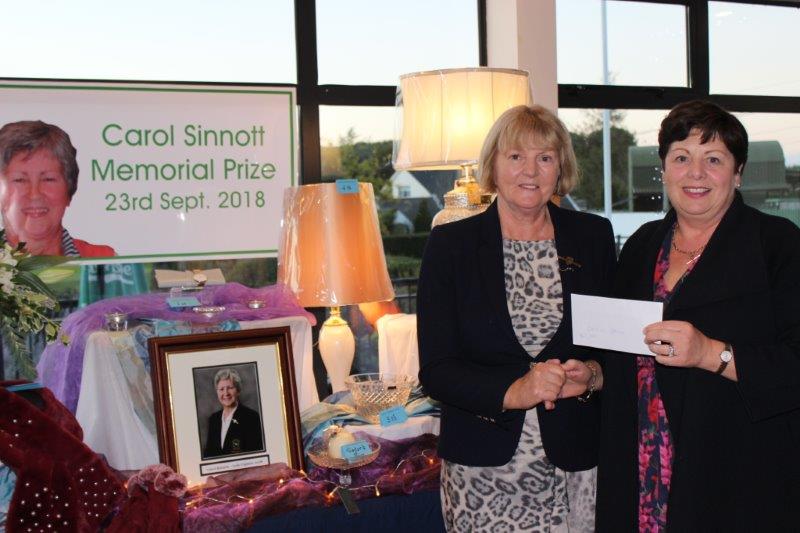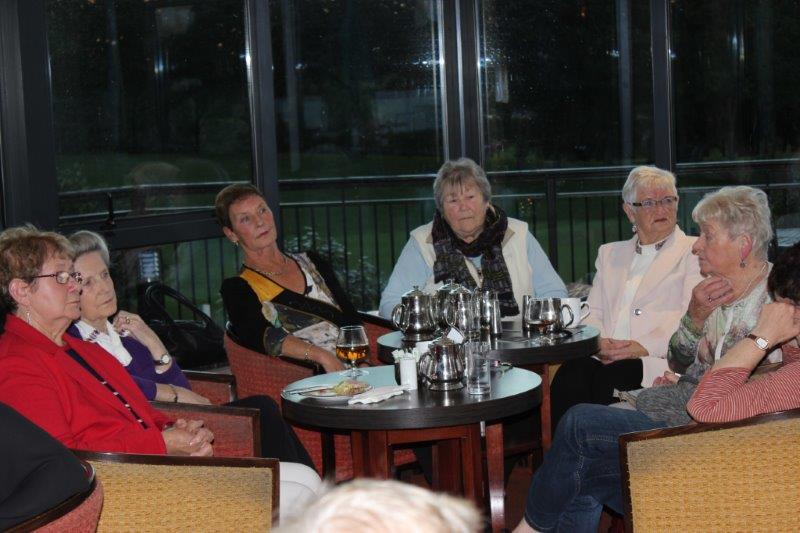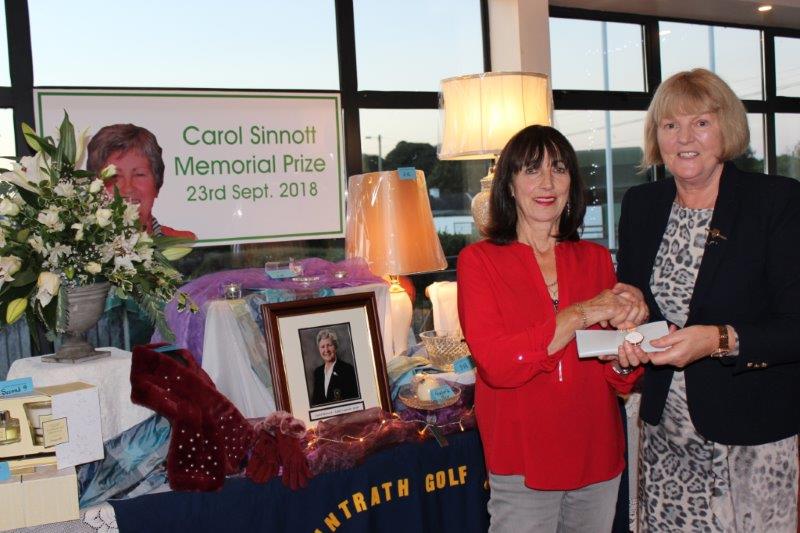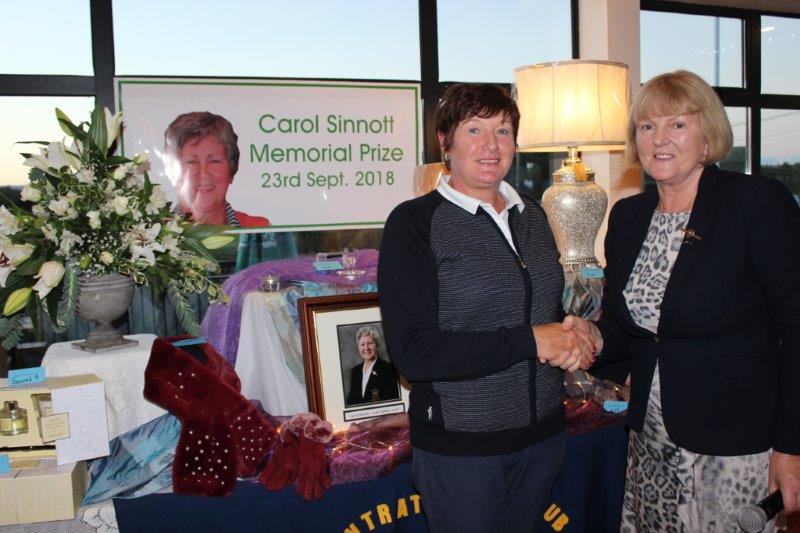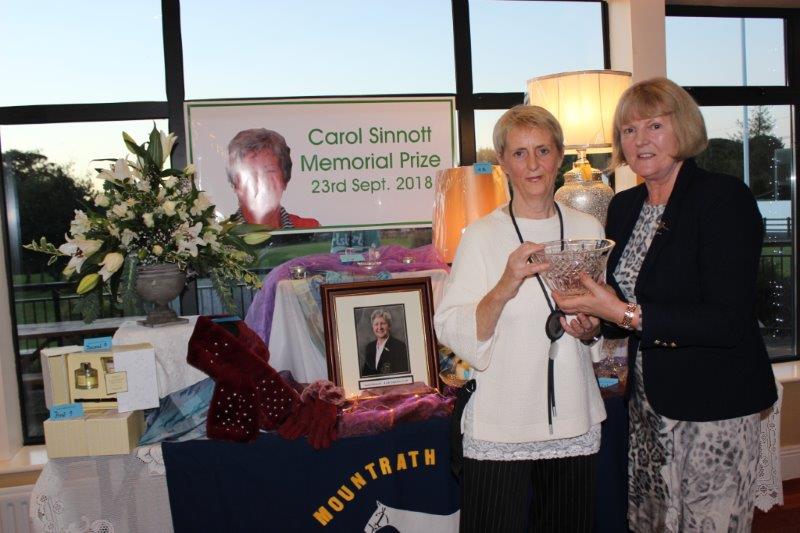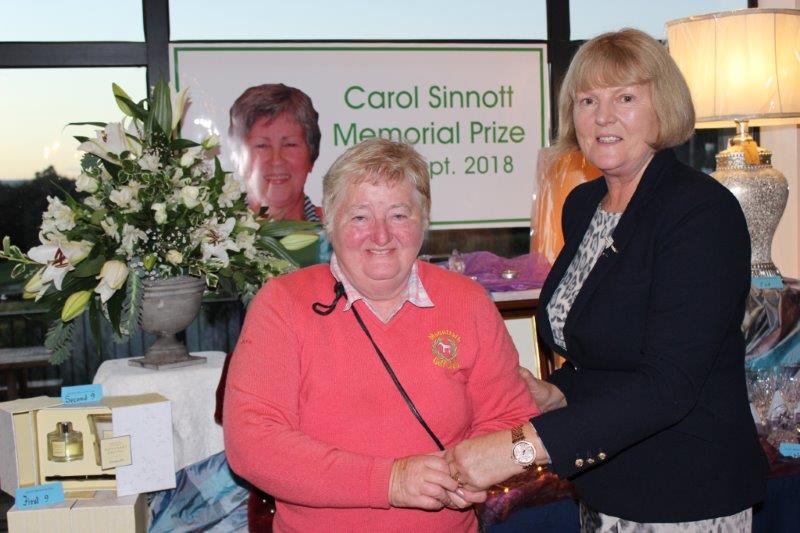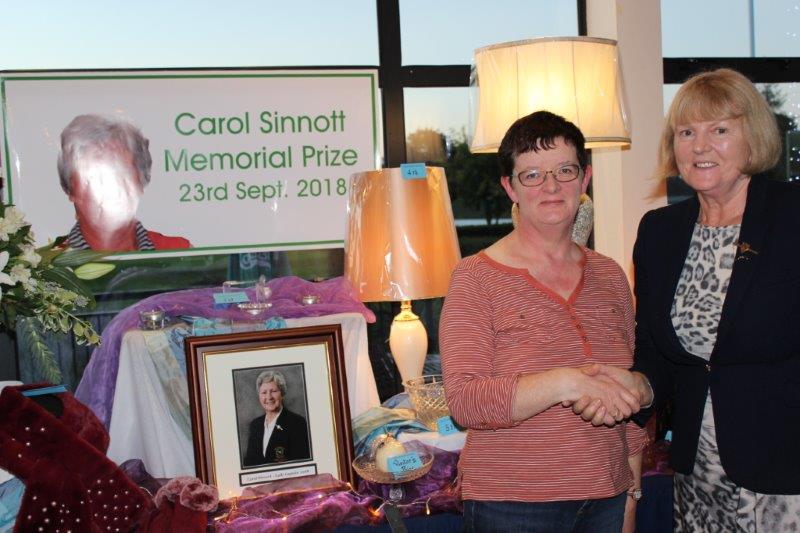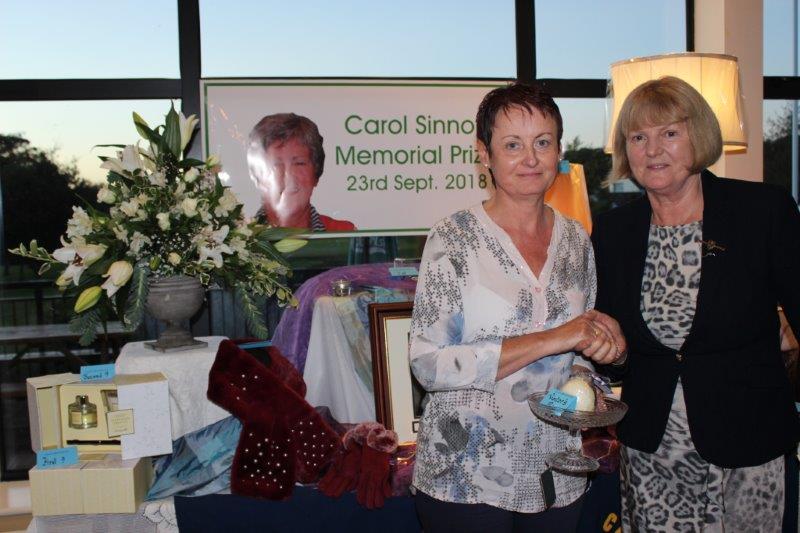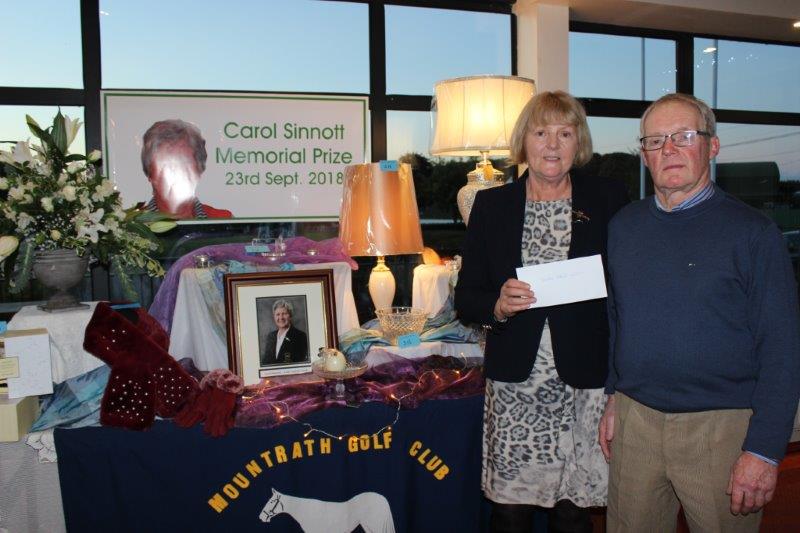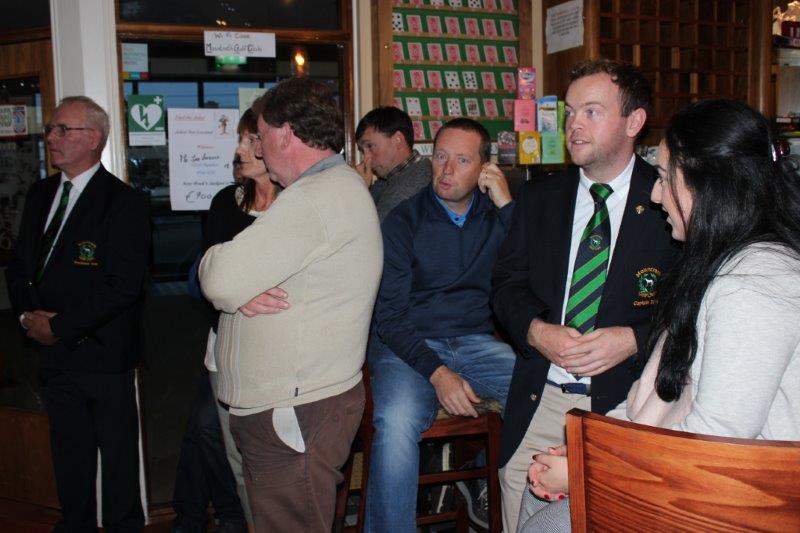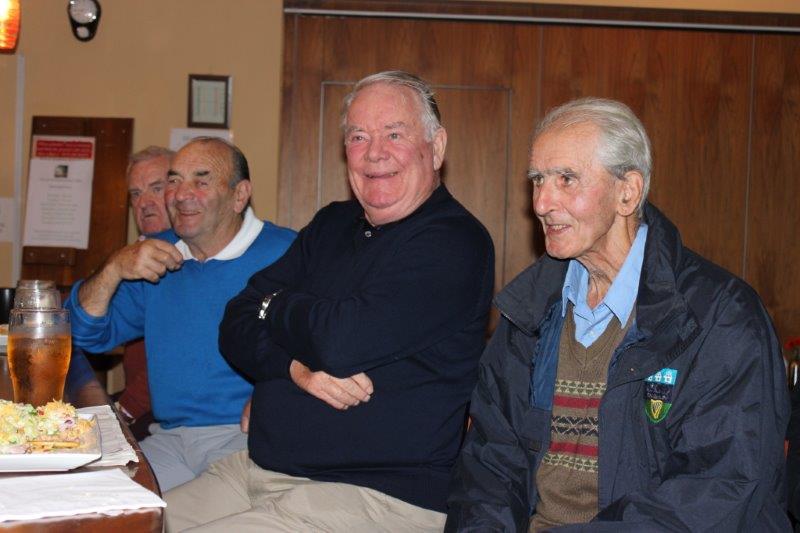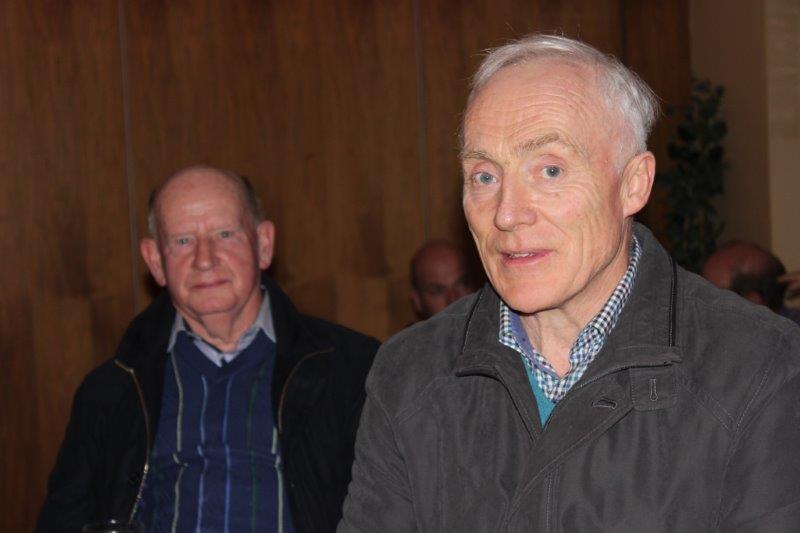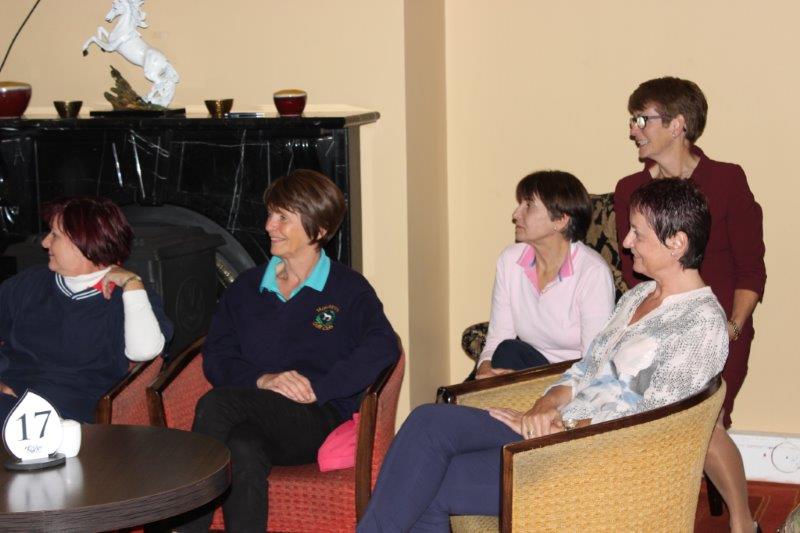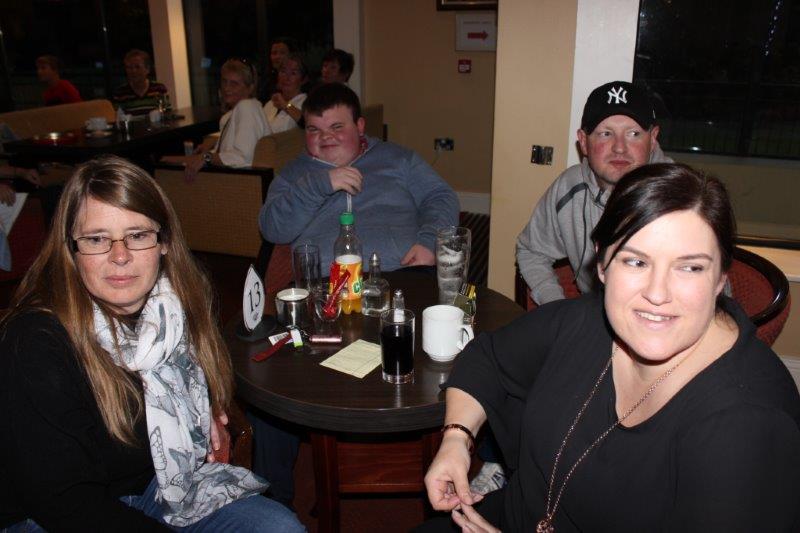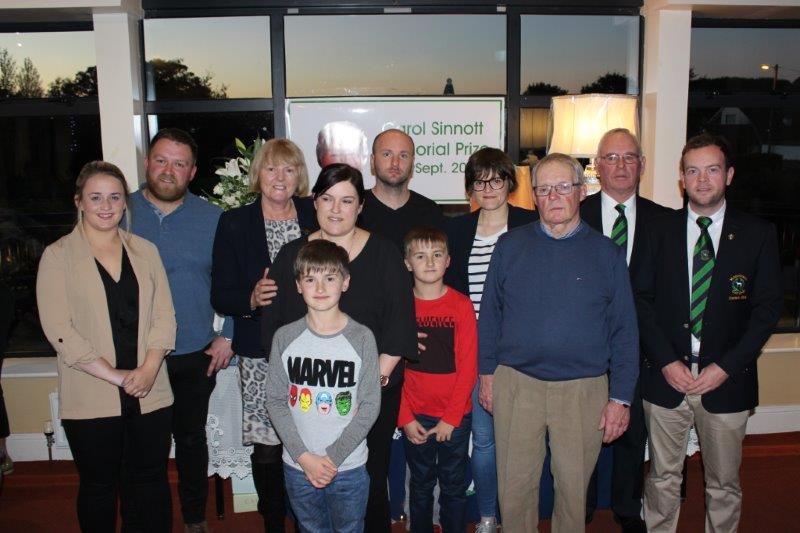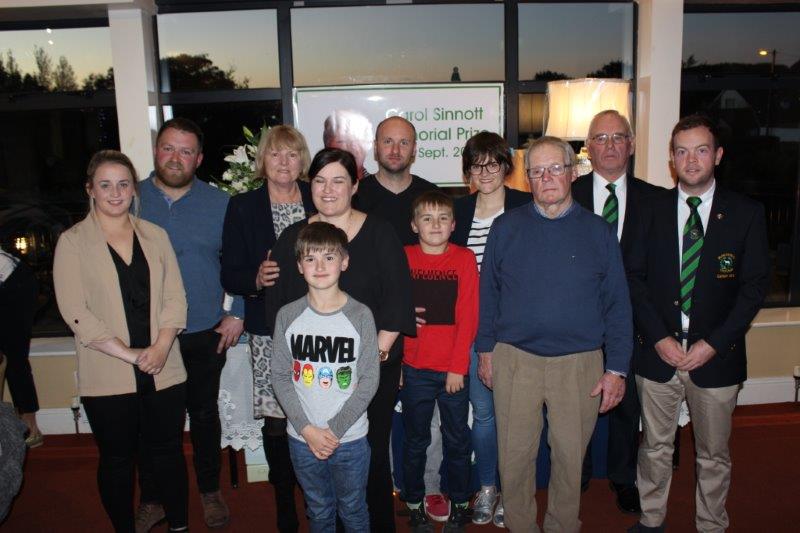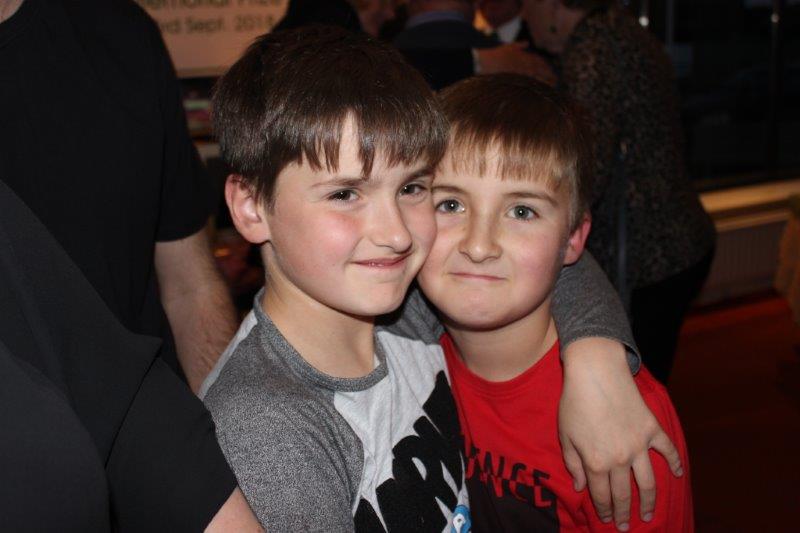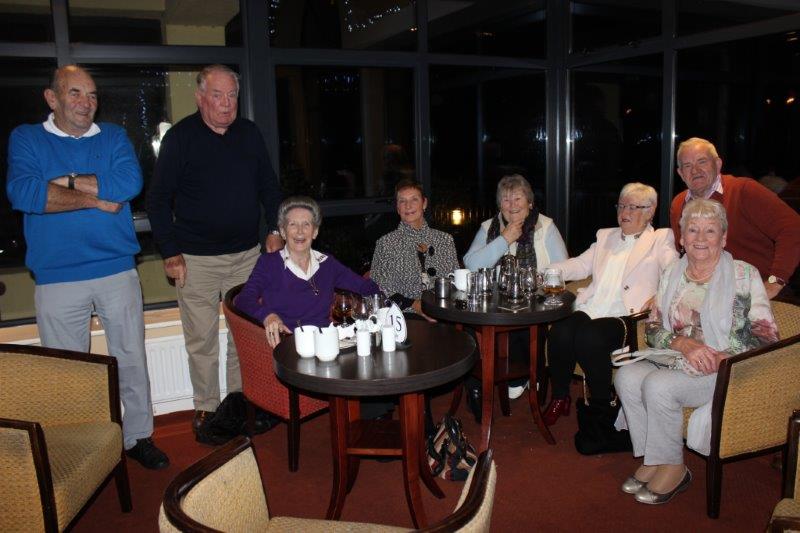 SEE ALSO – Meet the O'Dempsey's man who has traded O'Moore Park for the Ryder Cup this weekend