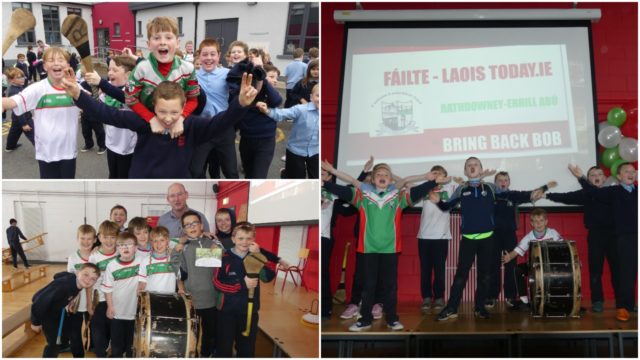 Brought to you in association with St Canice's Credit Union
Talk about craic!! If the Rathdowney-Errill hurlers could bottle the atmosphere and energy from the Scoil Bhride primary school in Rathdowney, they'd take some beating in Sunday's Laois senior hurling final against Camross.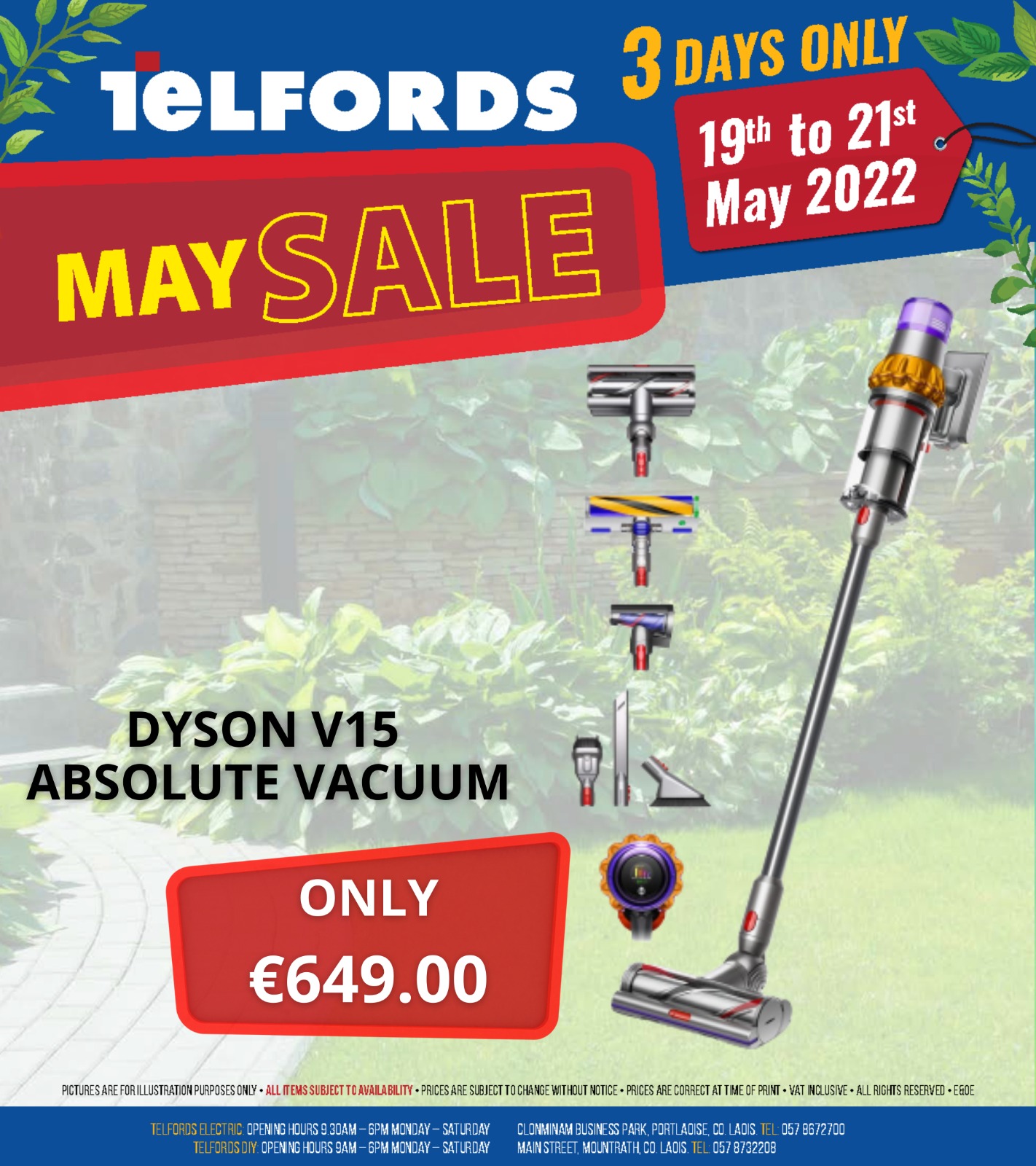 The town itself is awash with colour and good luck signs and the school was a big extension of that.
The doors of the school were thrown open to welcome the LaoisToday team this Friday lunch time to capture the excitement ahead of Sunday's big game. And what a buzz!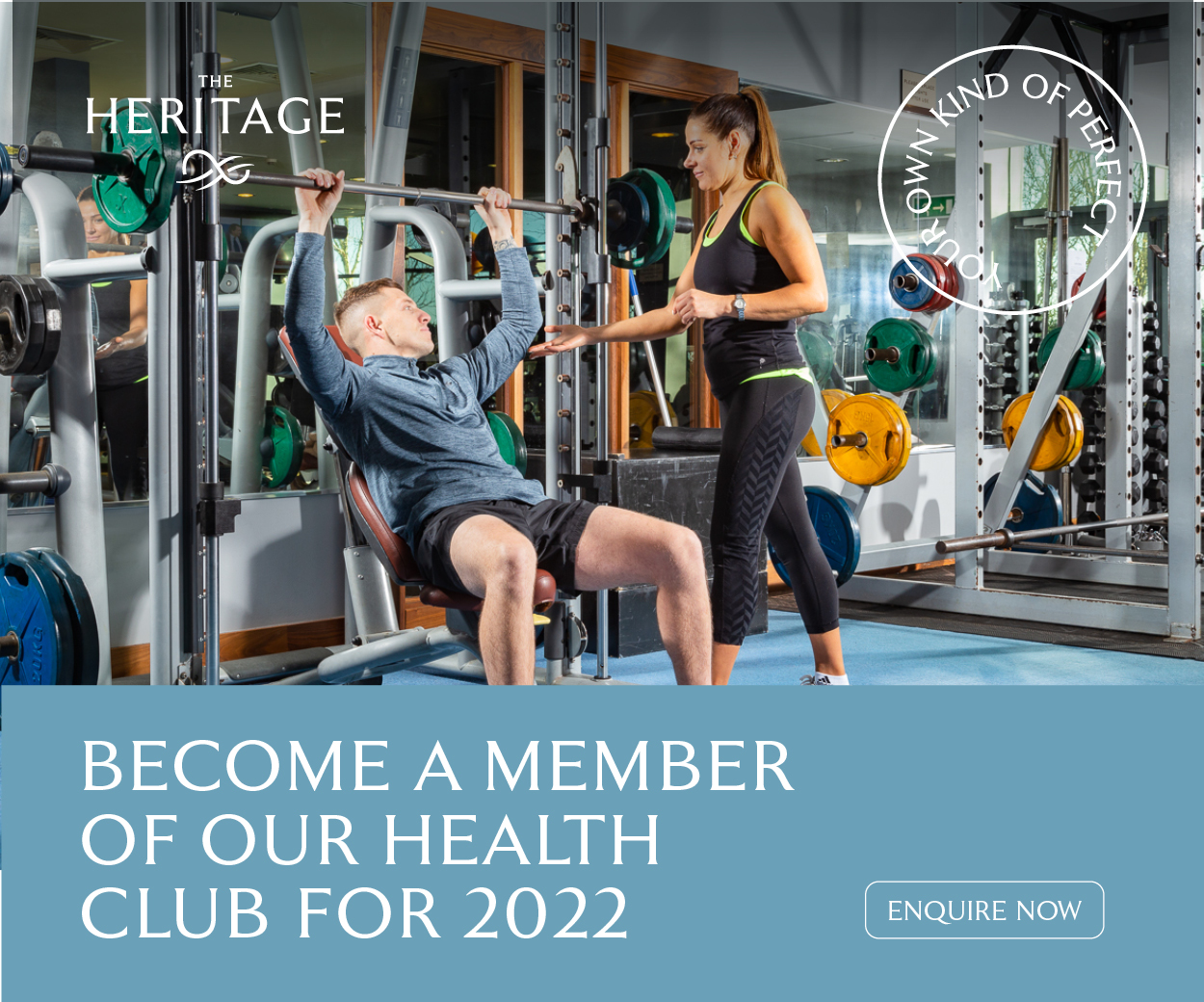 Principal John Gunnell led us on a tour of the incredibly picturesque school grounds – a beautiful playing area that extends out the back, complete with a new walking track. And the building itself is a lovely mix of the old and new, with the assembly of all 200 students and staff taking place in the hall.
Among those we met were Catherine Purcell, one of the school's Special Needs Assisstants and mother of players John and Paddy Purcell. We also chatted with 6th class teacher Denis Hassett, a man who has put many hurlers through their paces over the years.
Mr Gunnell told the children that many of the current Rathdowney-Errill team are past pupils of the school and that he's hoping they'll be able to bring the trophy in for a visit on Monday.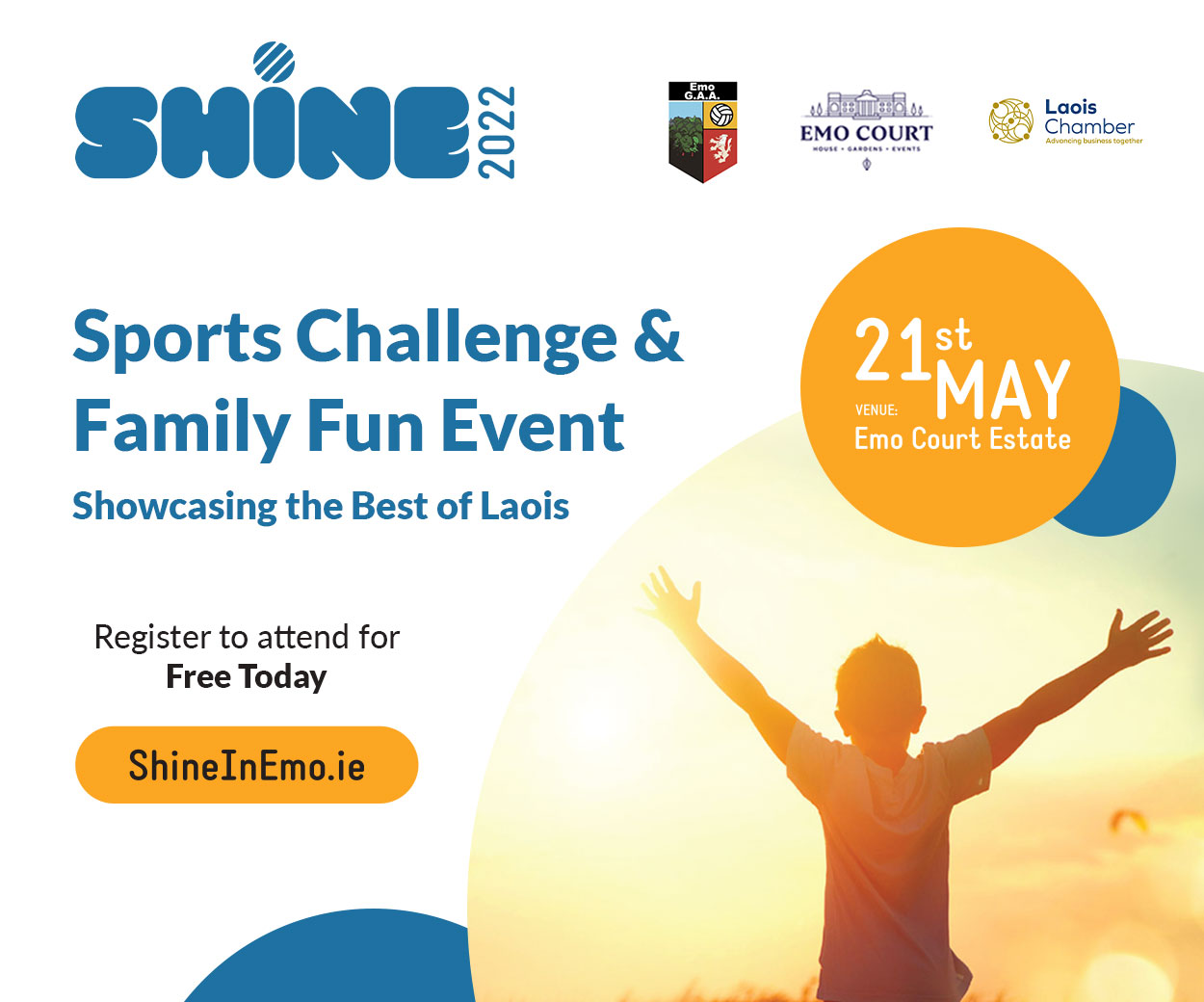 4th class student Tadhg Madden did a rap for the team while his classmate Ben O'Doherty read a poem – with it ending on a particularly rousing note.
"John Delaney will give the team their talk
And the parade with pride they'll walk
The whistle will blow, they'll put on a show
Then with Bob O'Keeffe in Jimmy's hand
Back to Rathdowney-Errill we'll go."
And with the weekly certificates handed out, the next thing to perform was an ear-splitting thunderclap of 'Bring back Bob, complete with drum and all.
After that it was back to class for the afternoon – although we're fairly certain that hurling was probably the main thing on everyone's mind!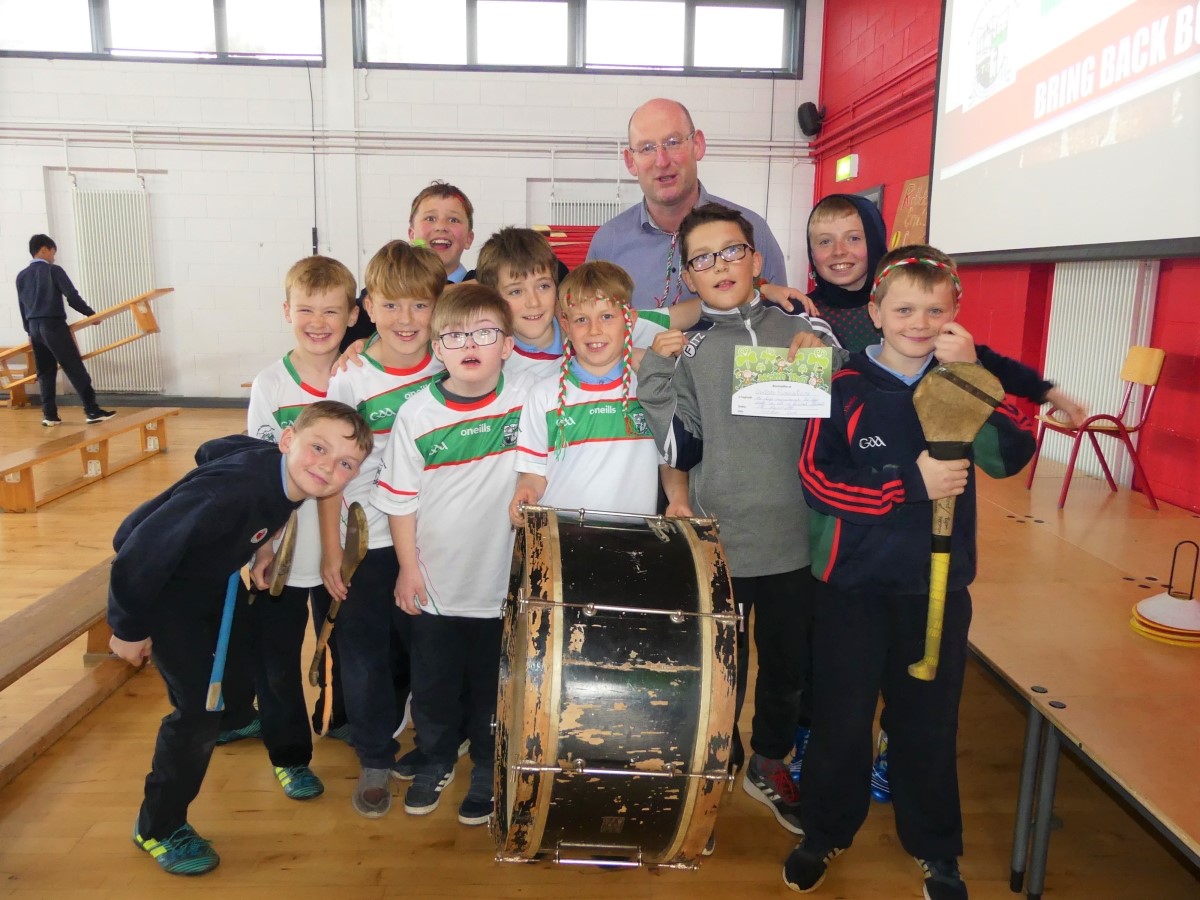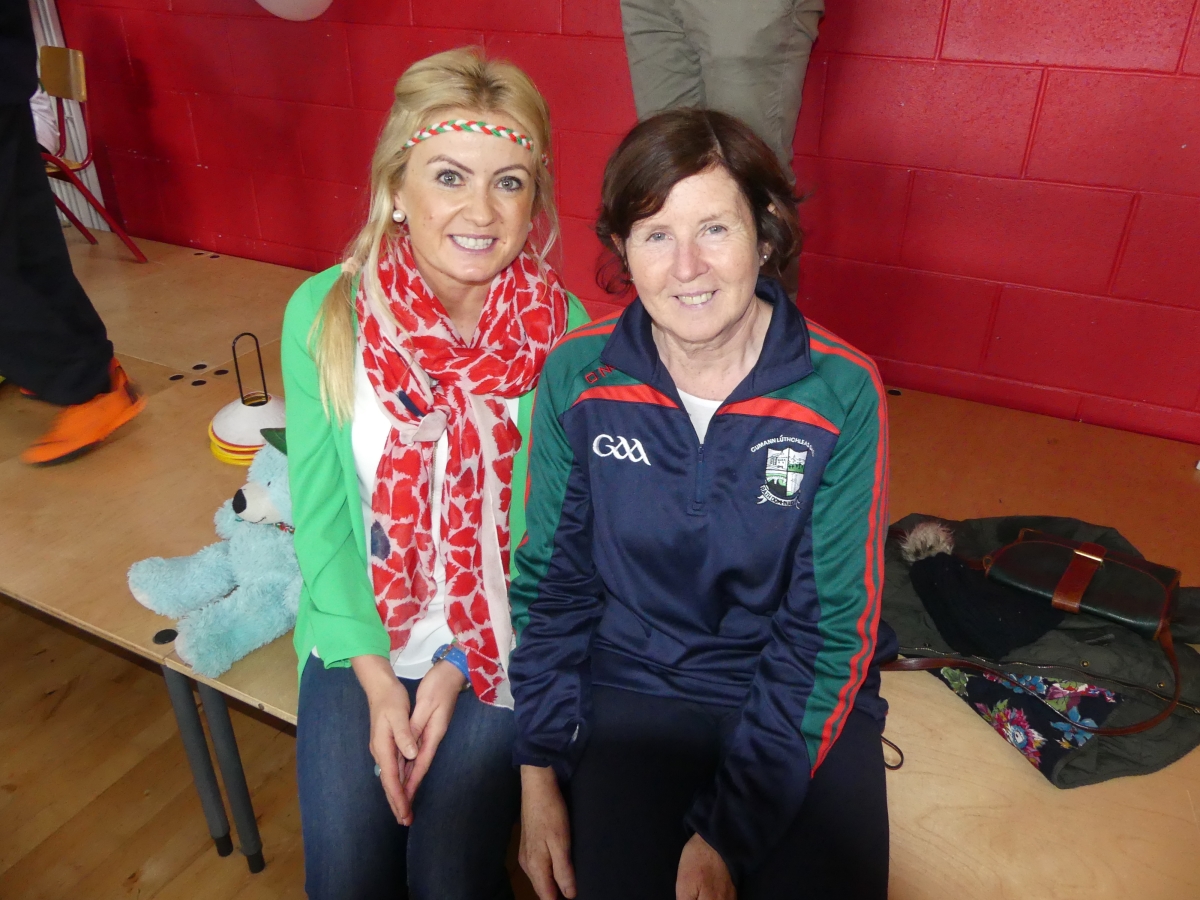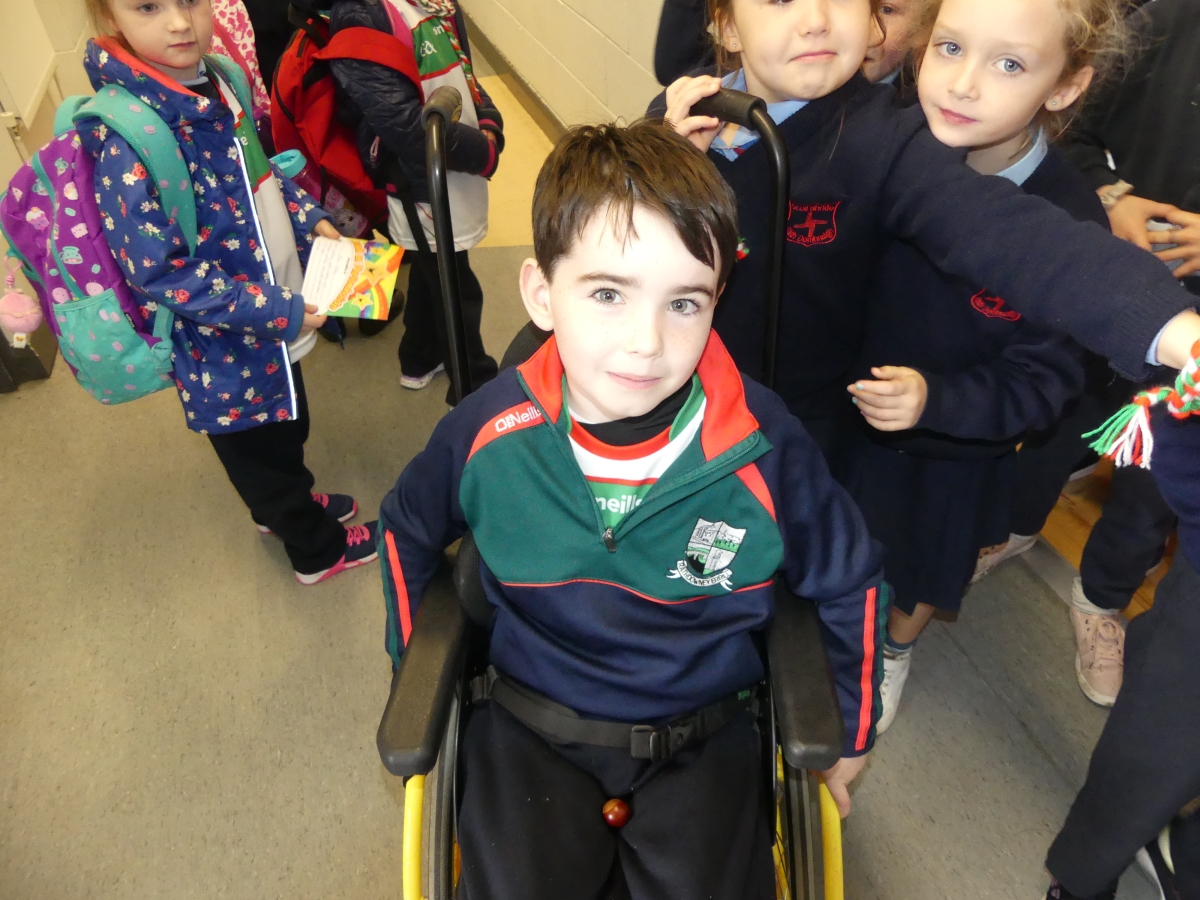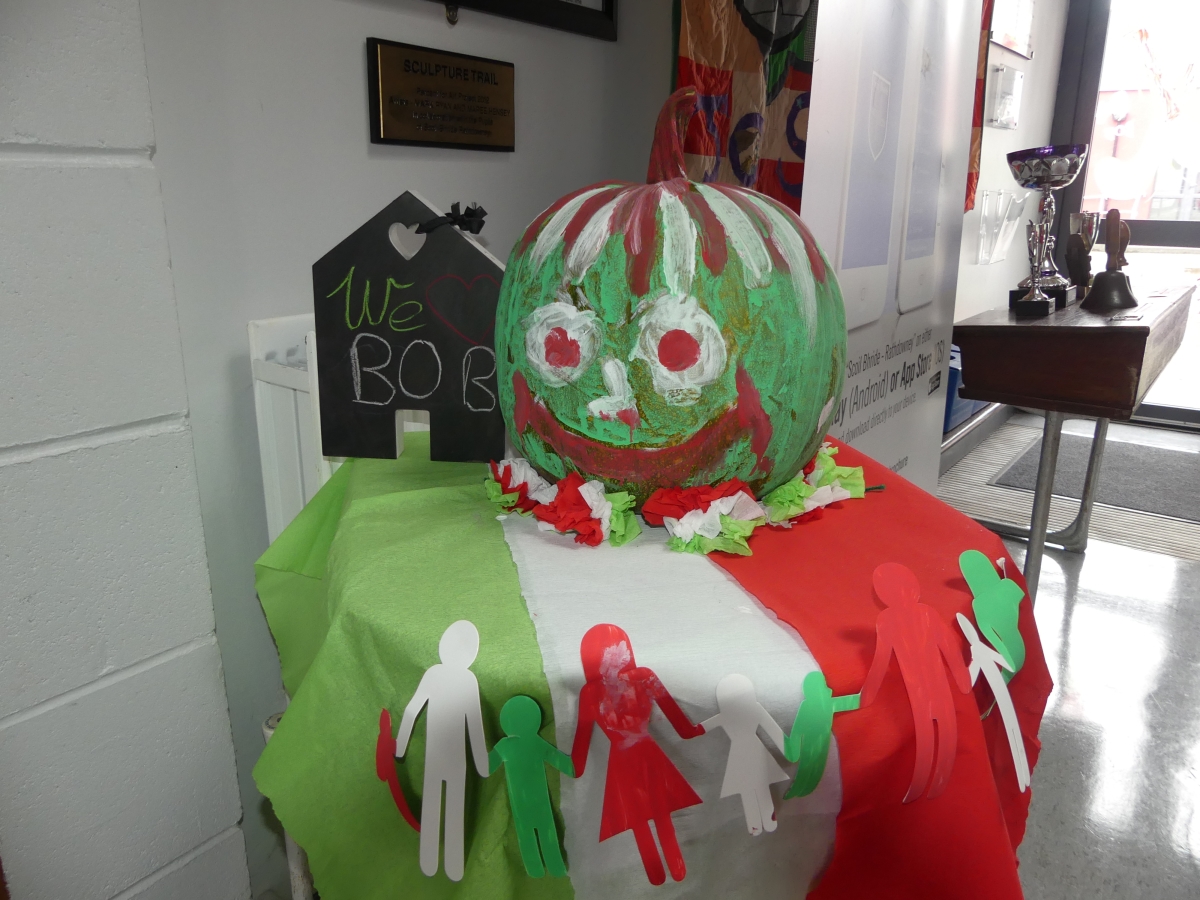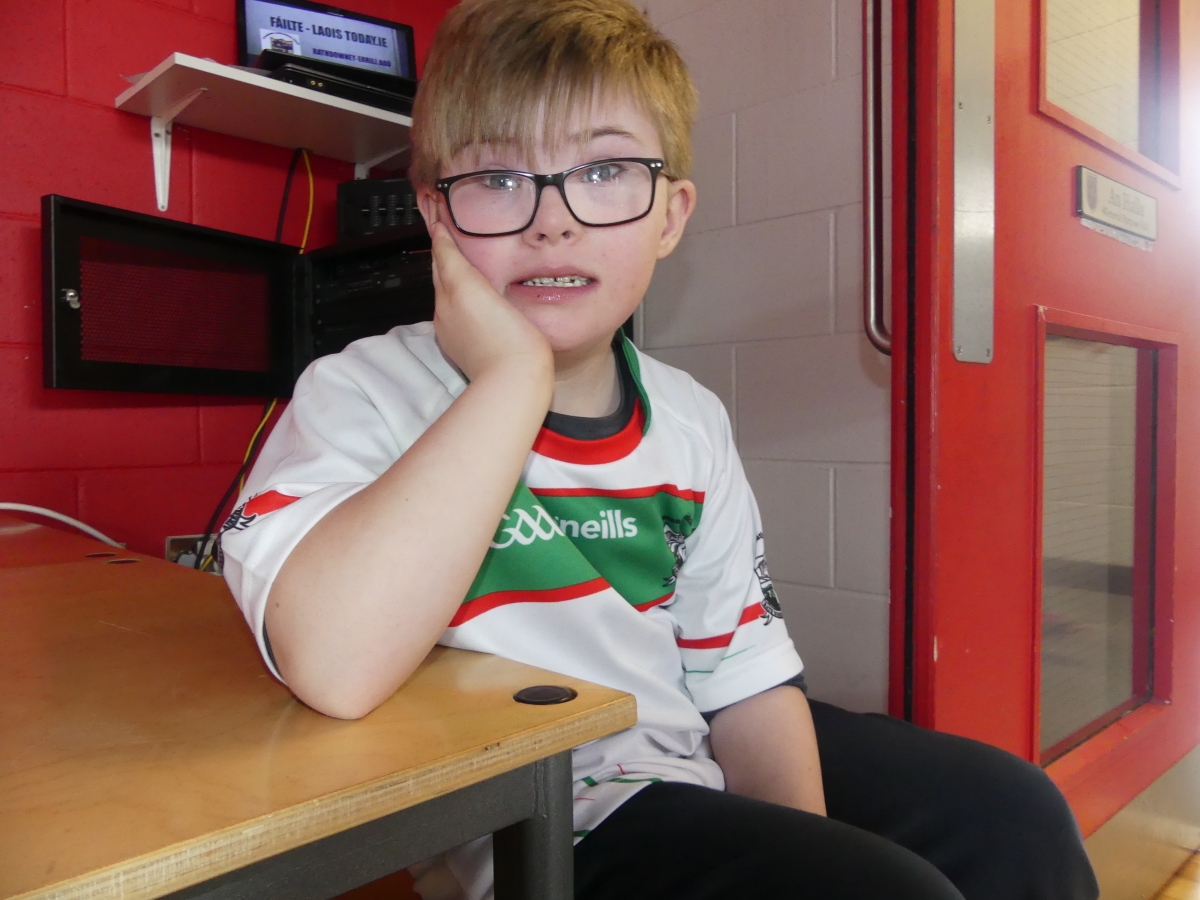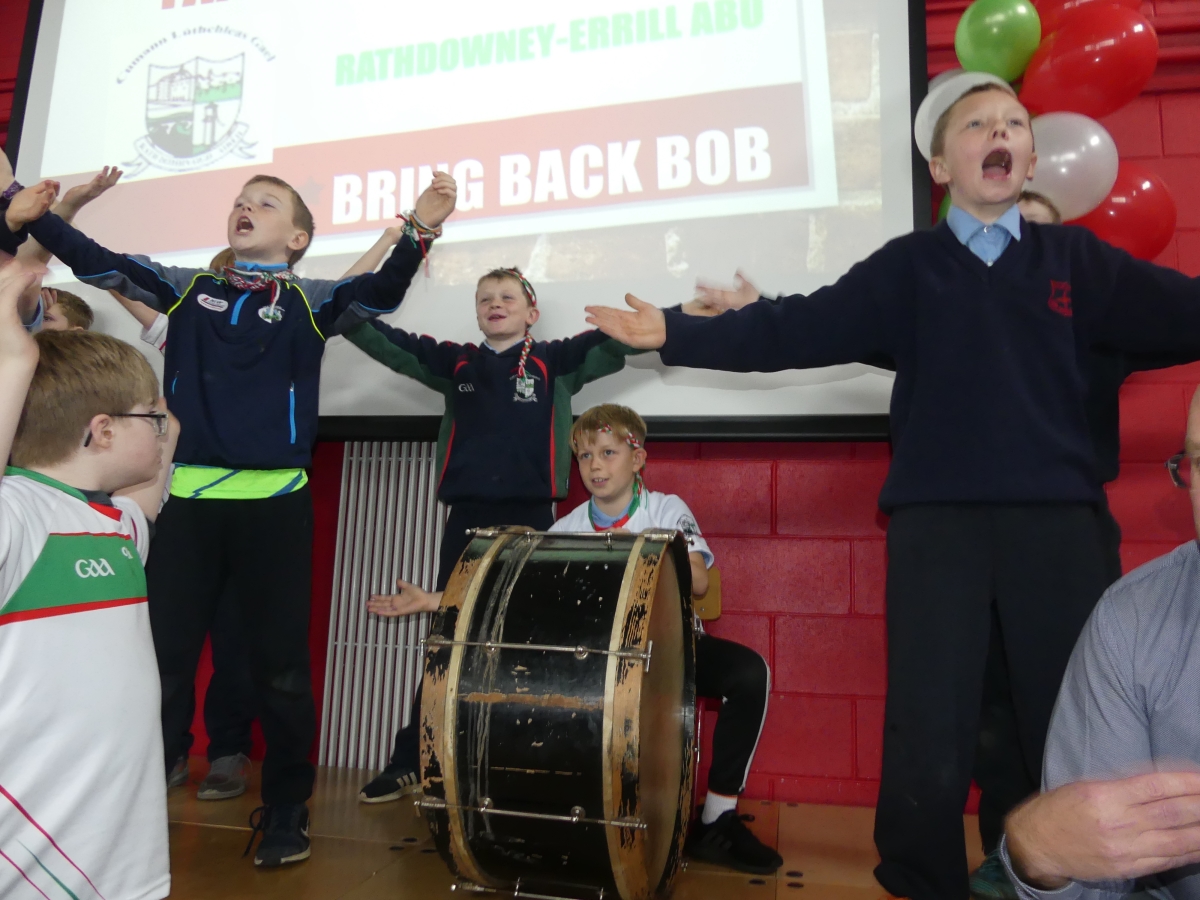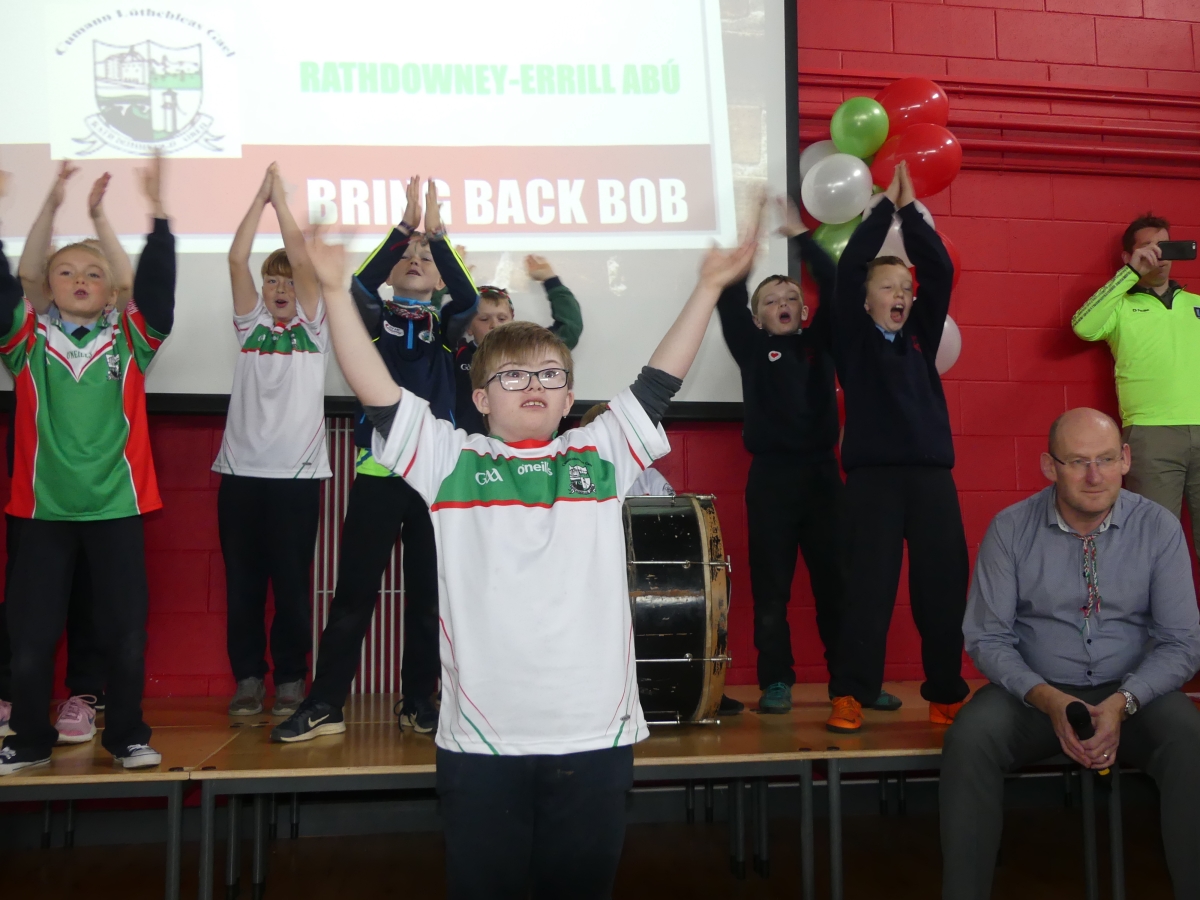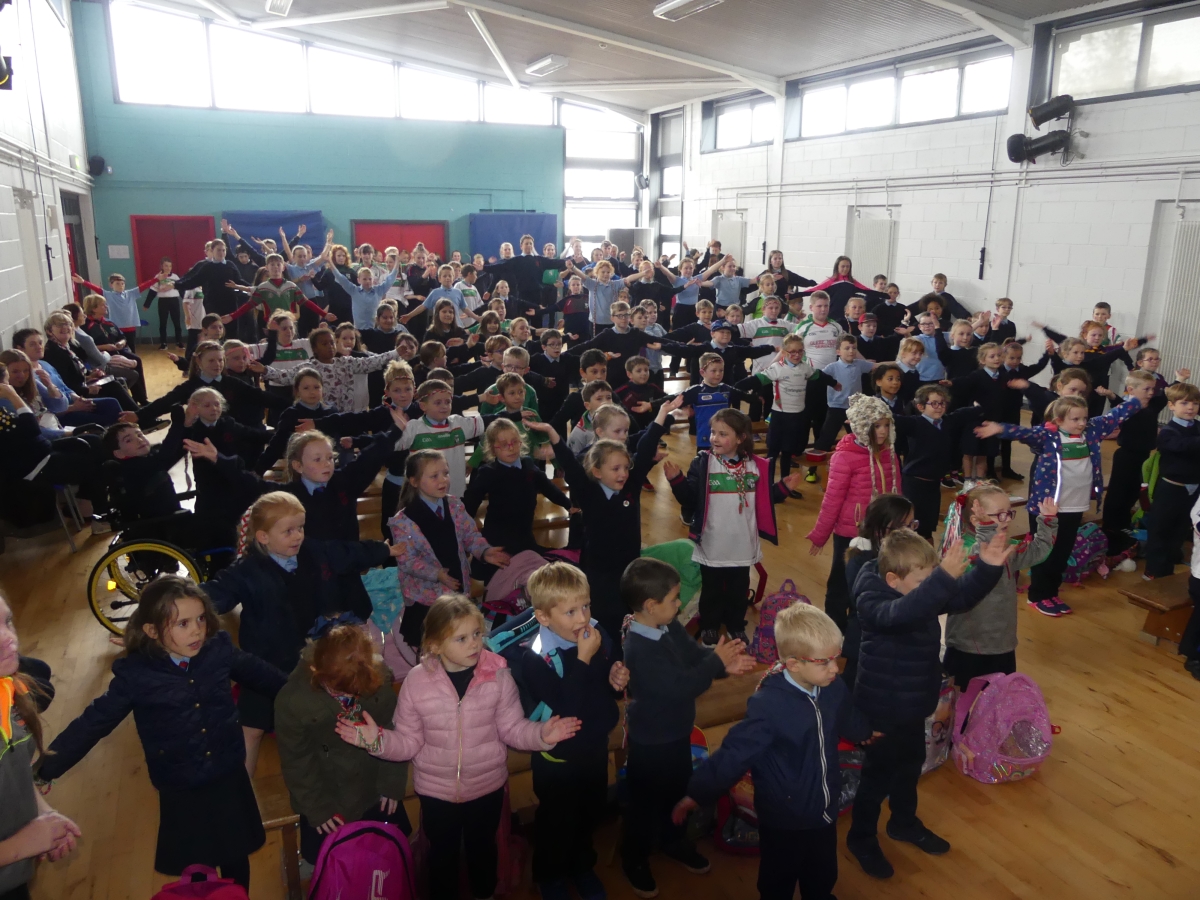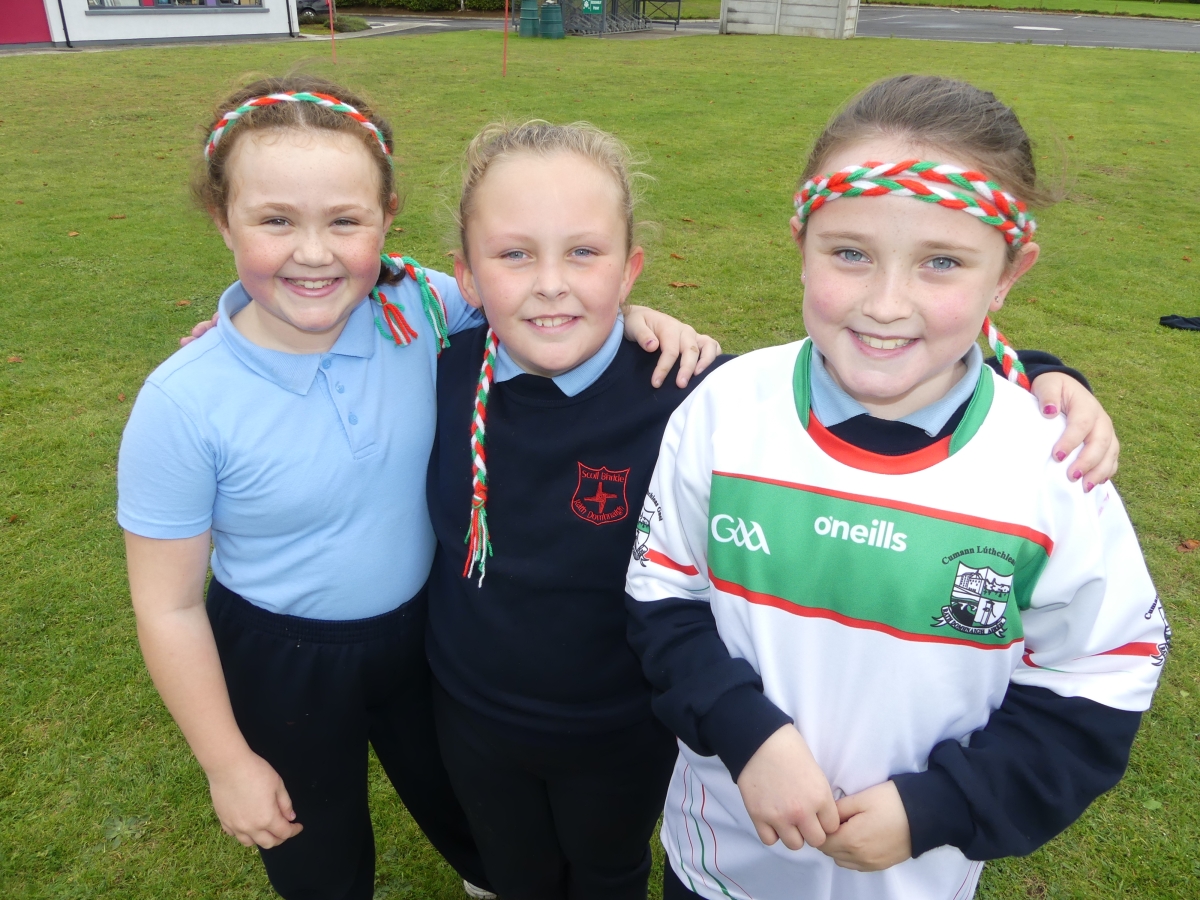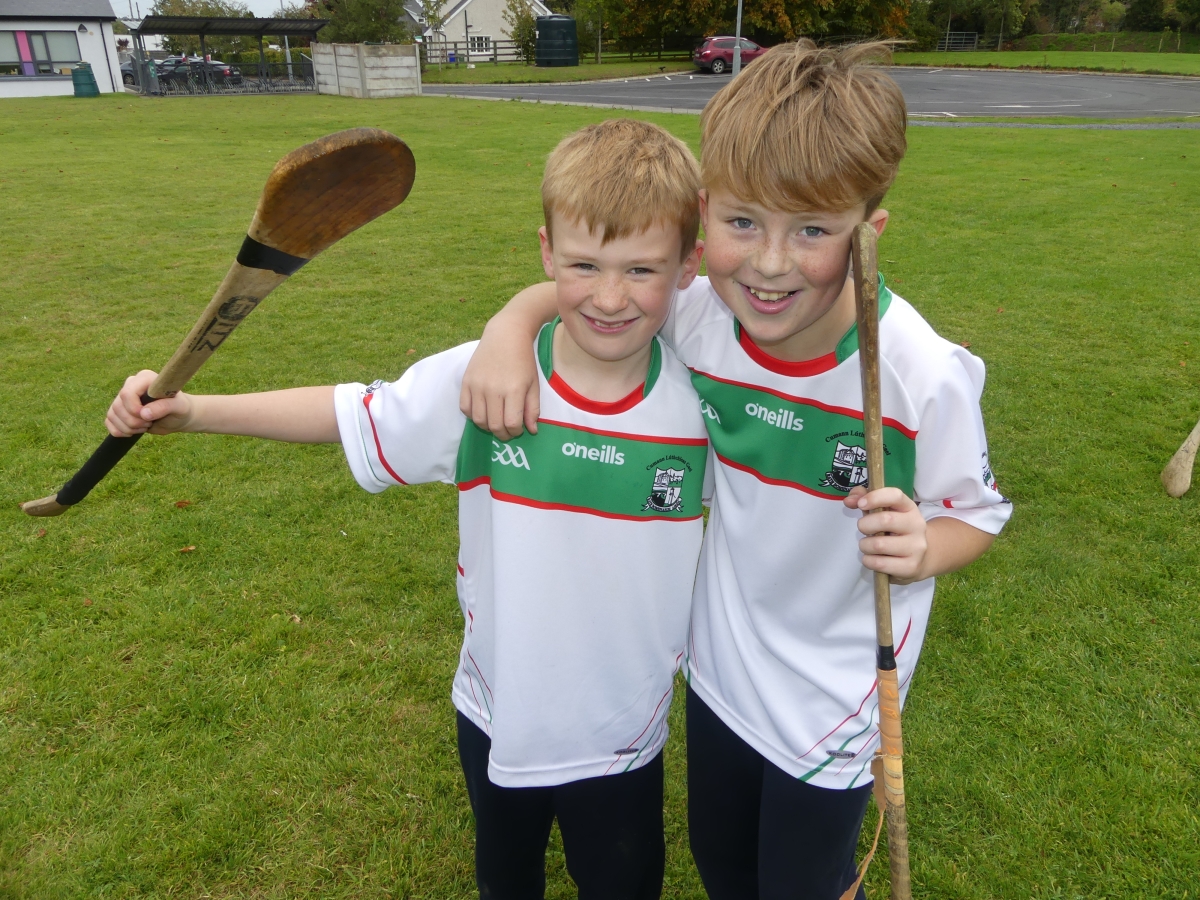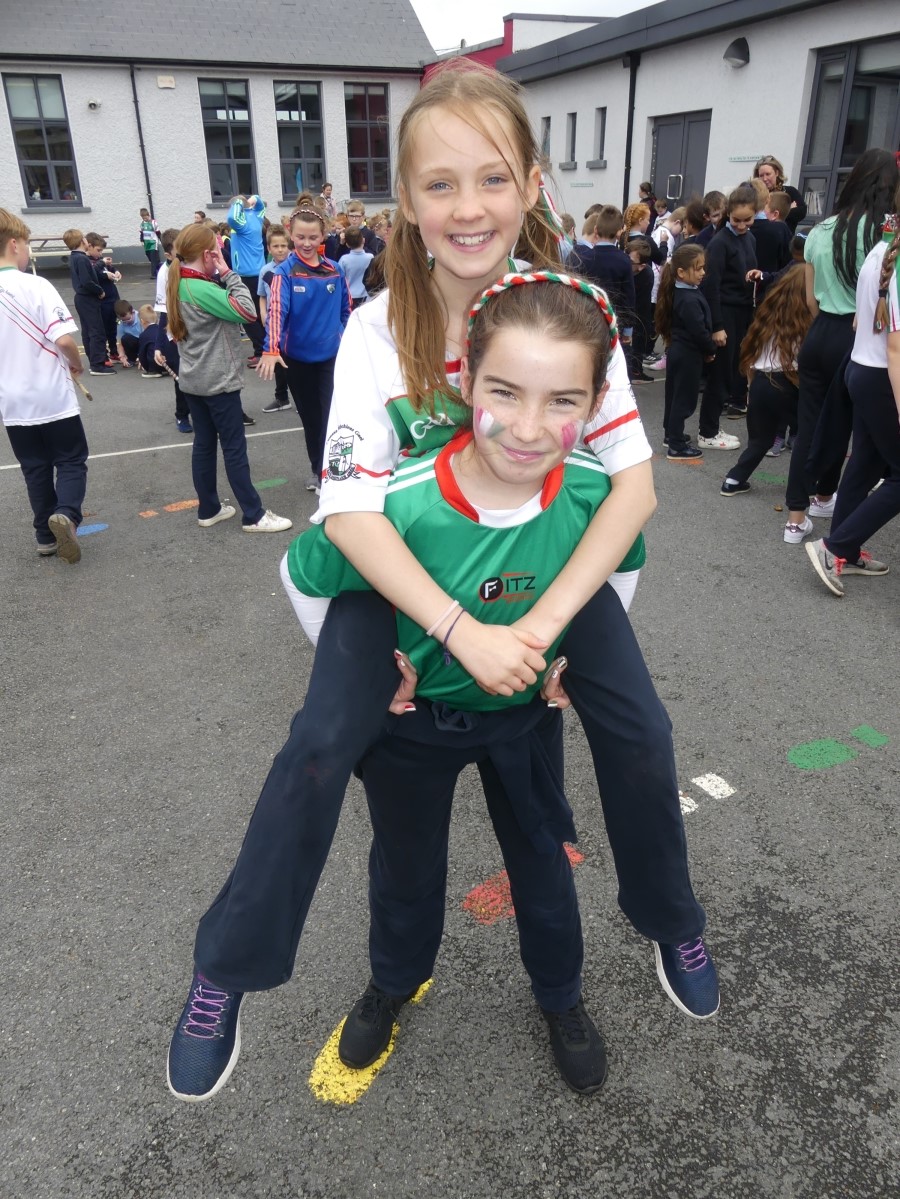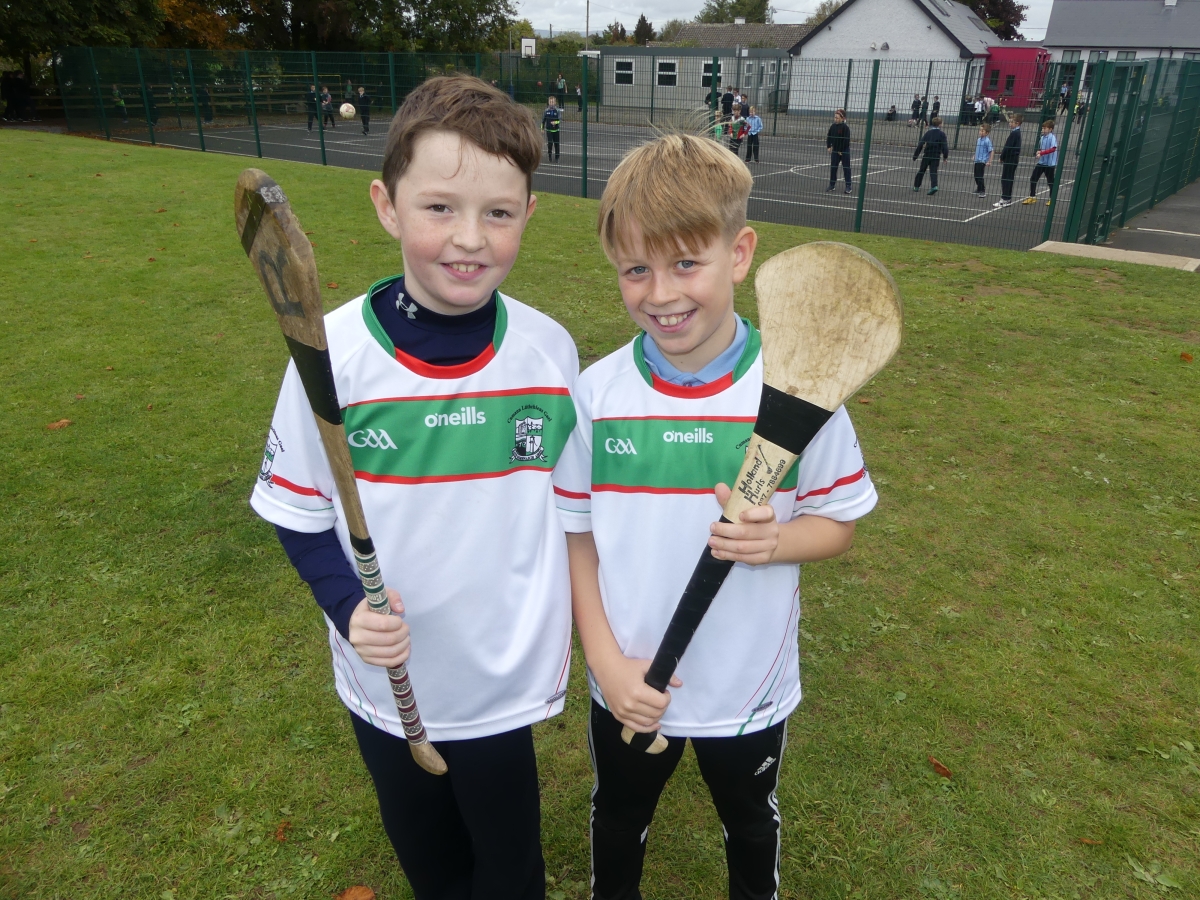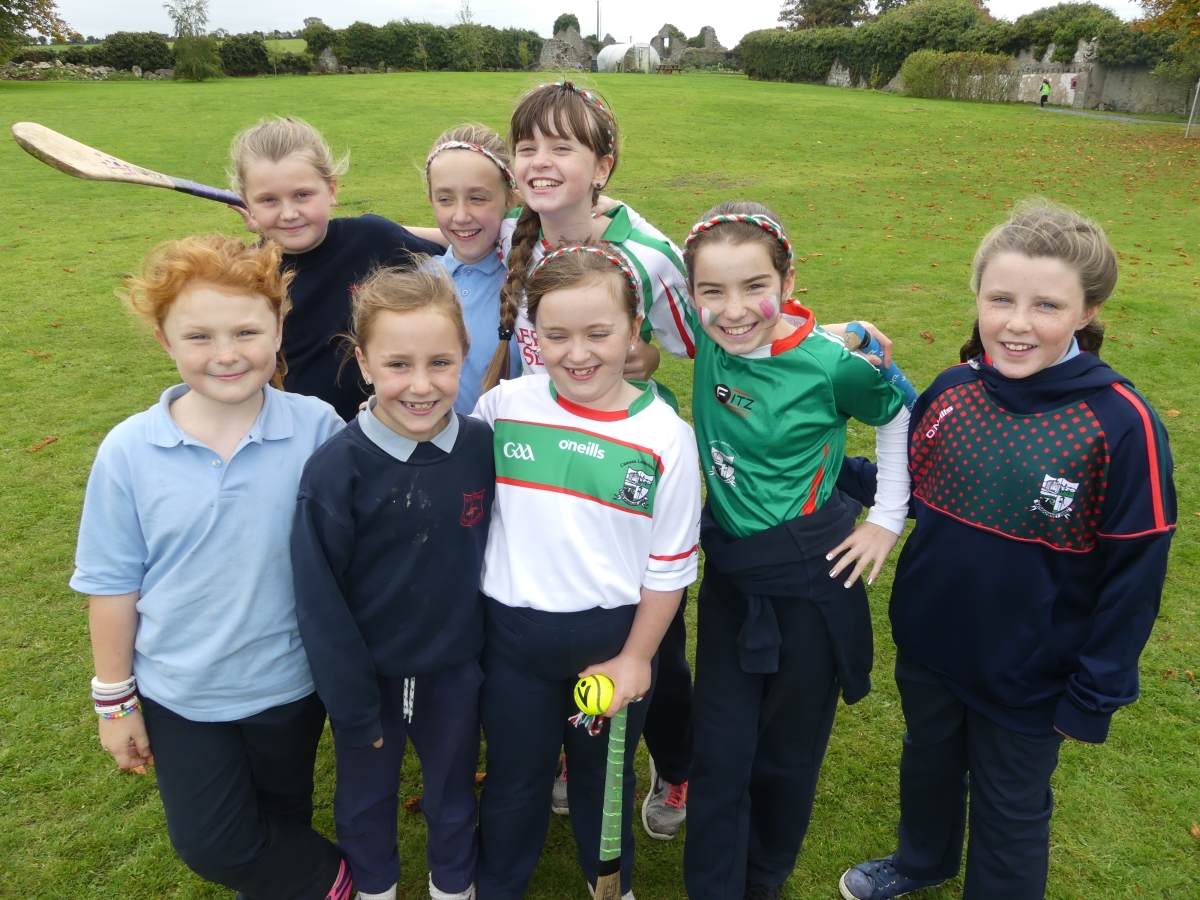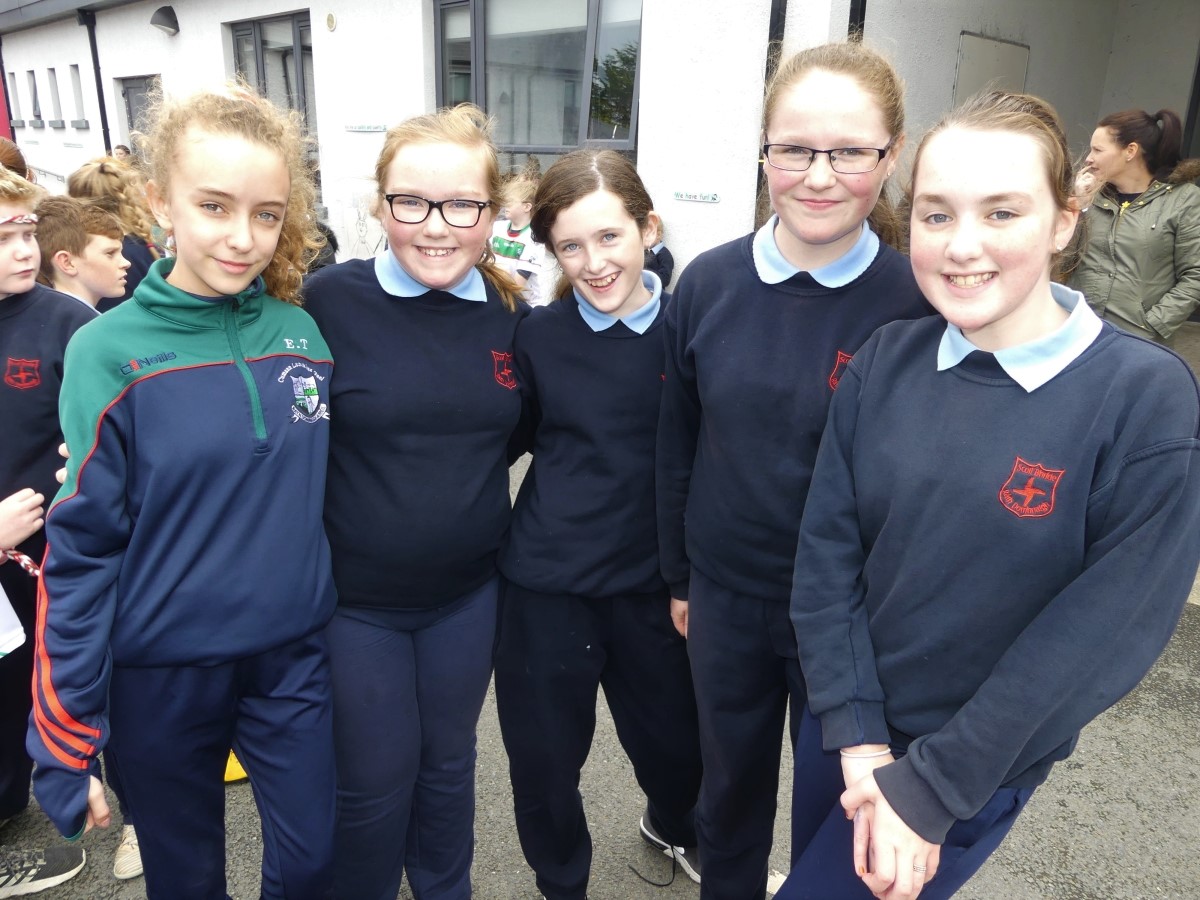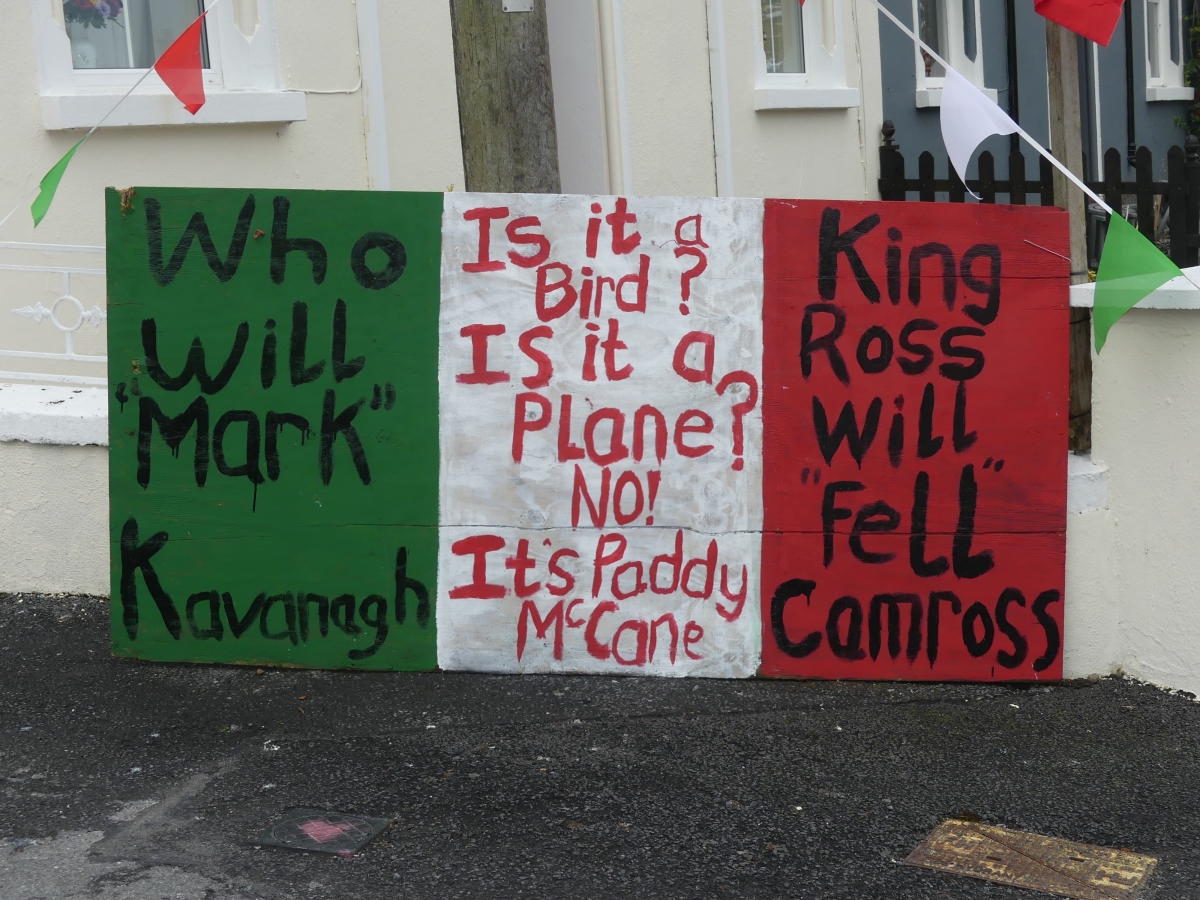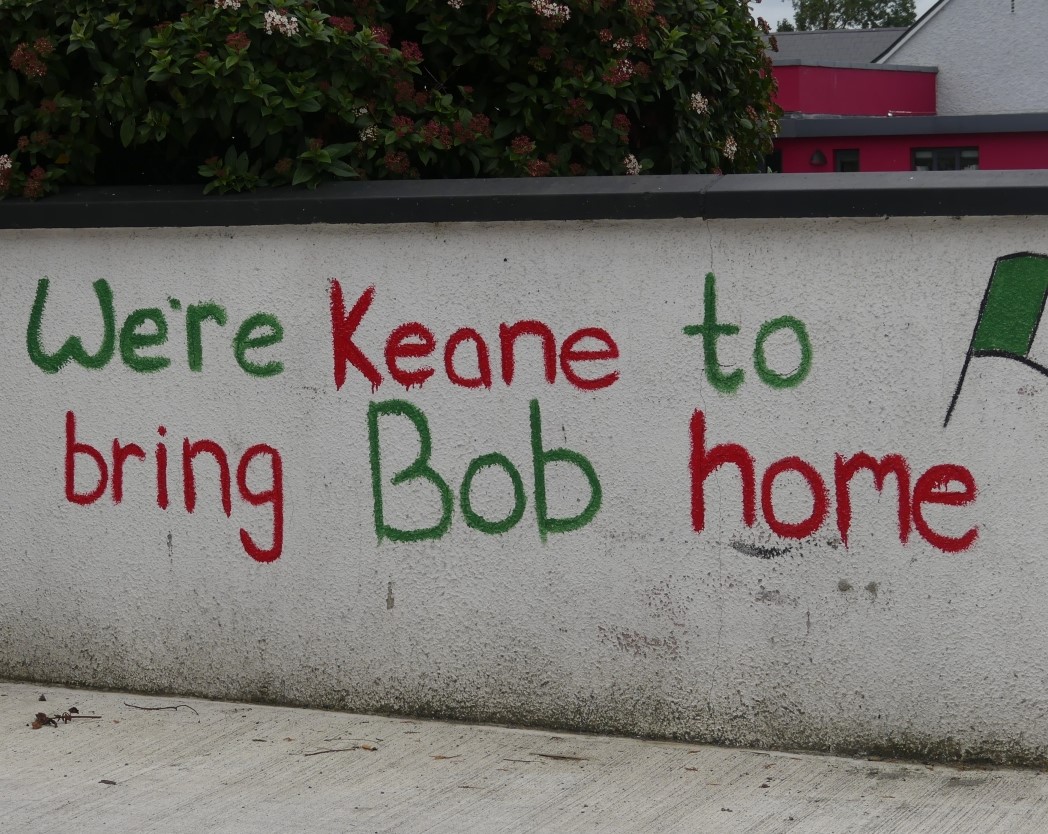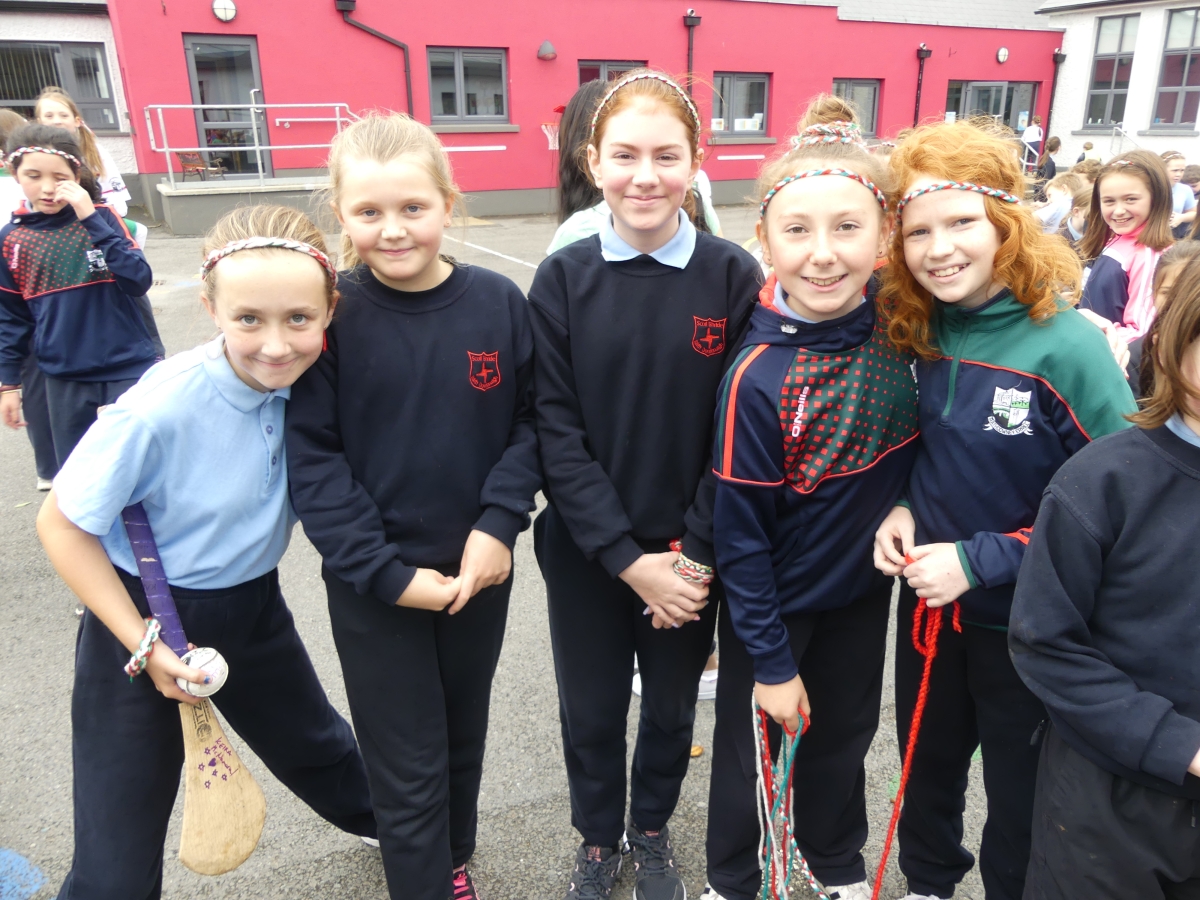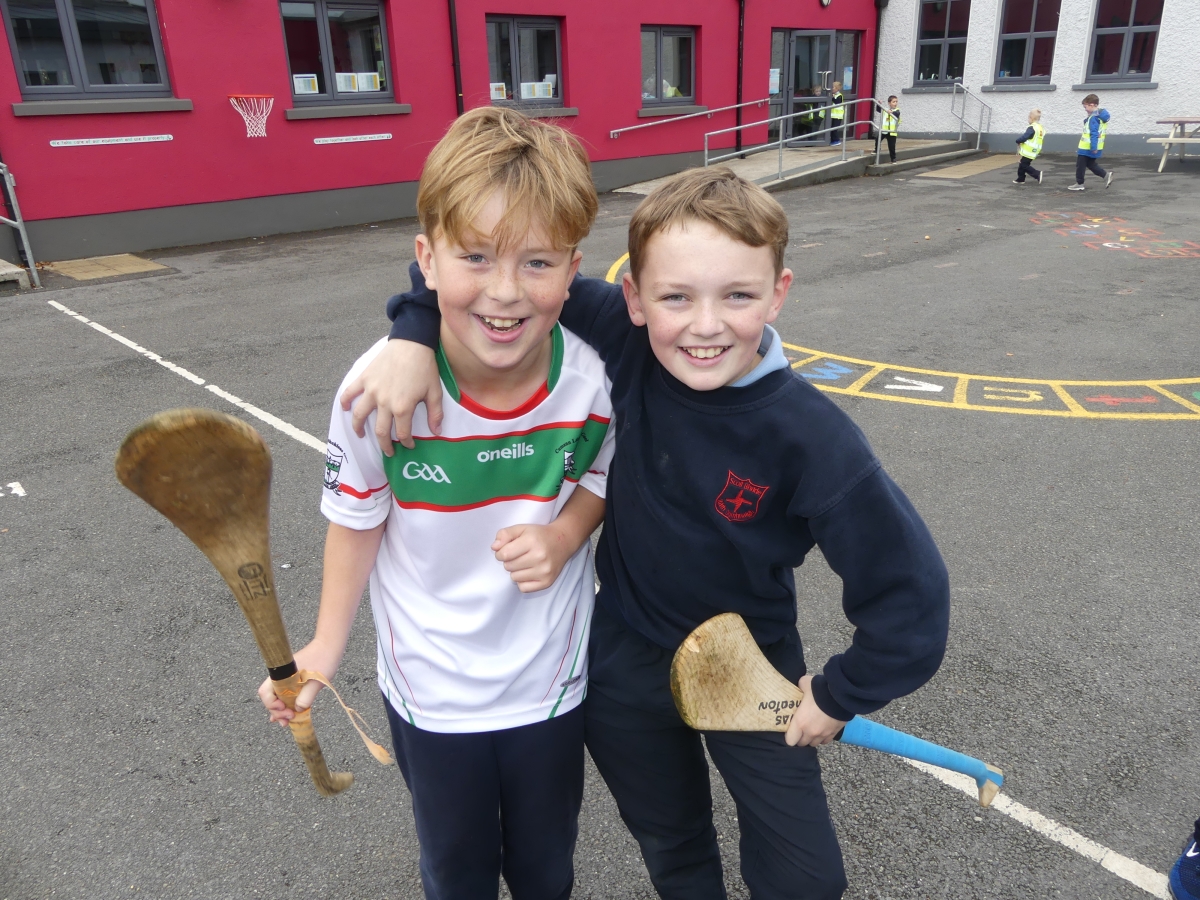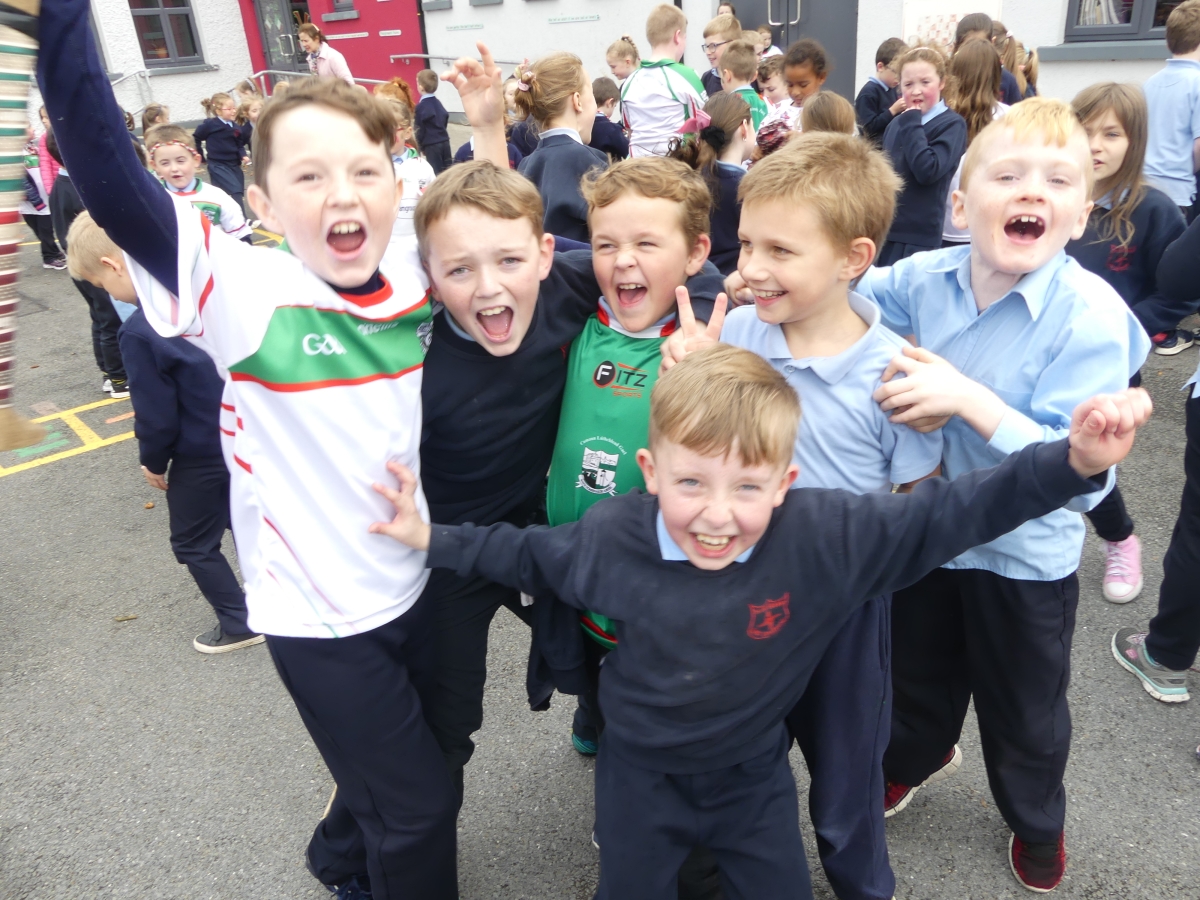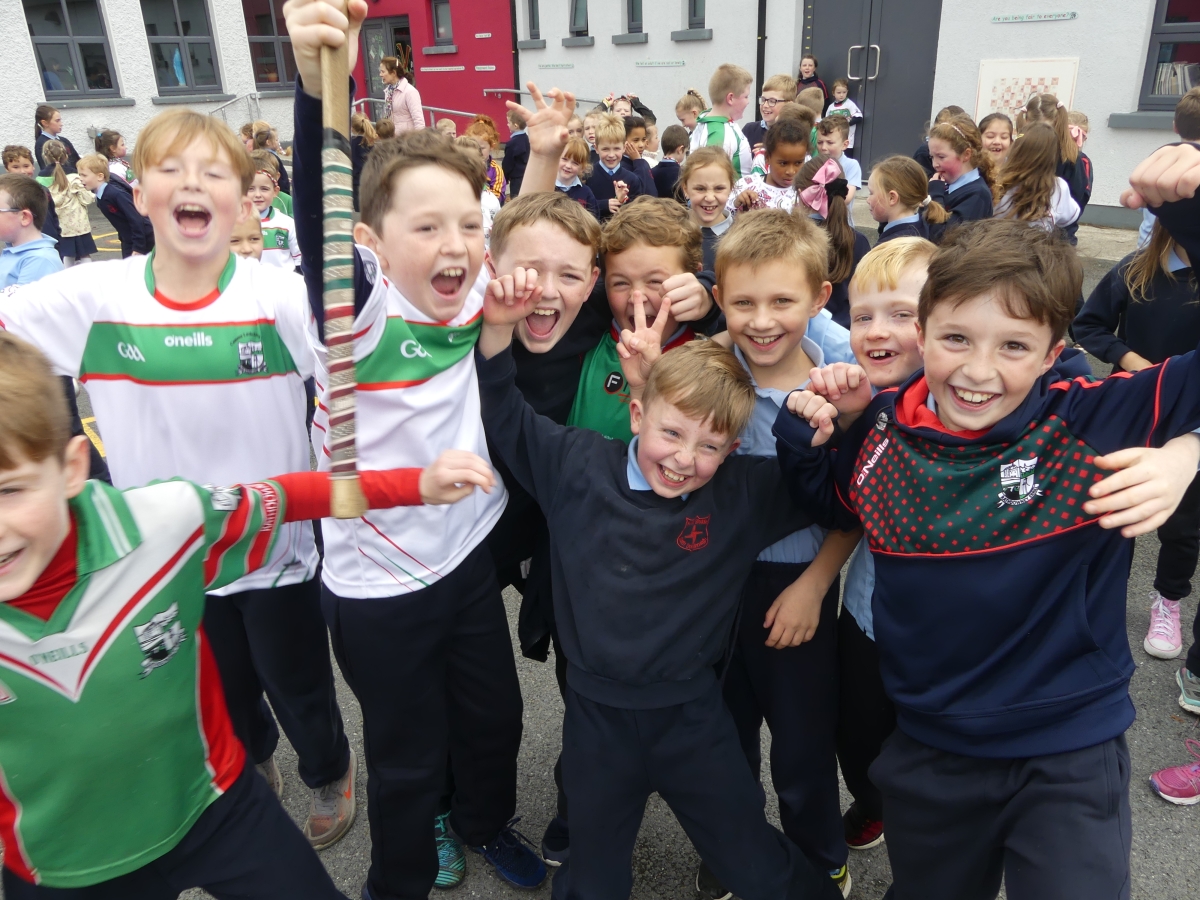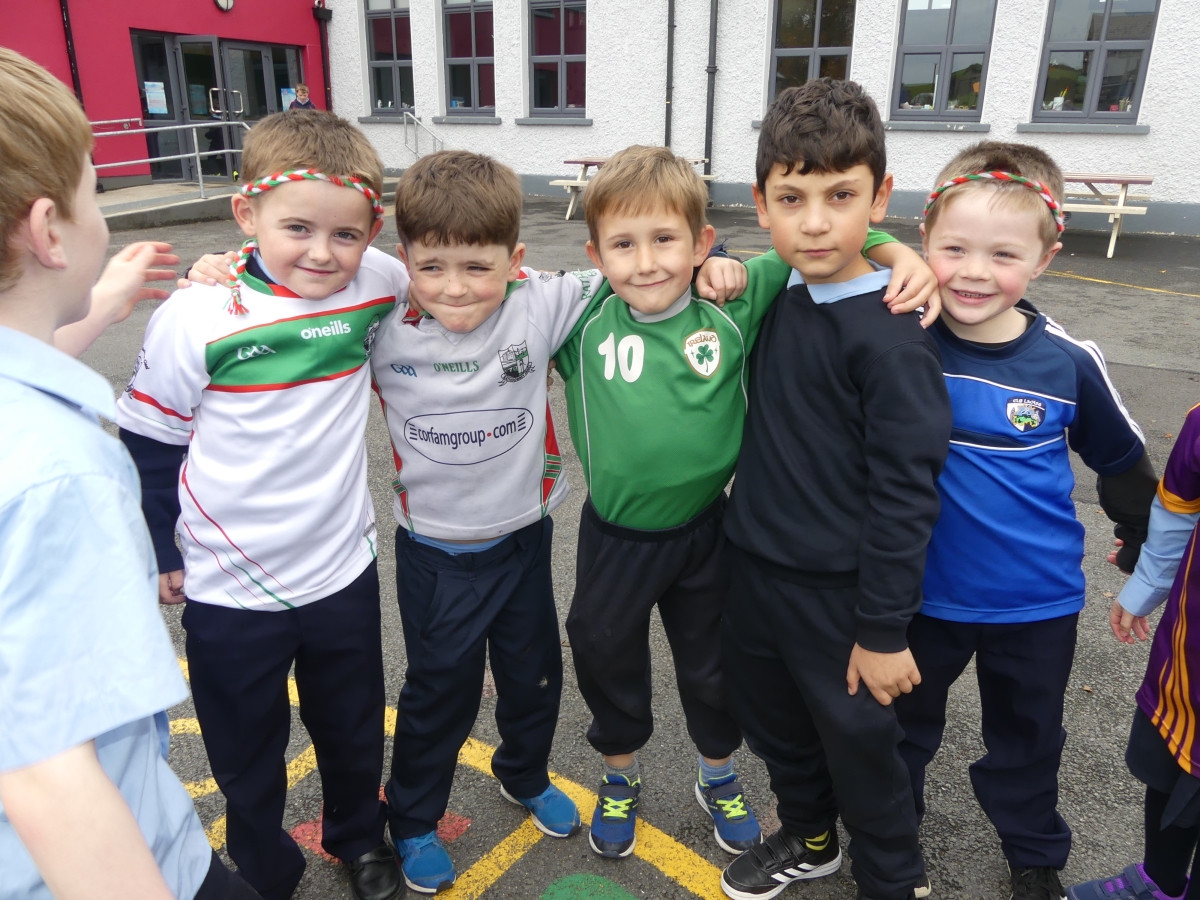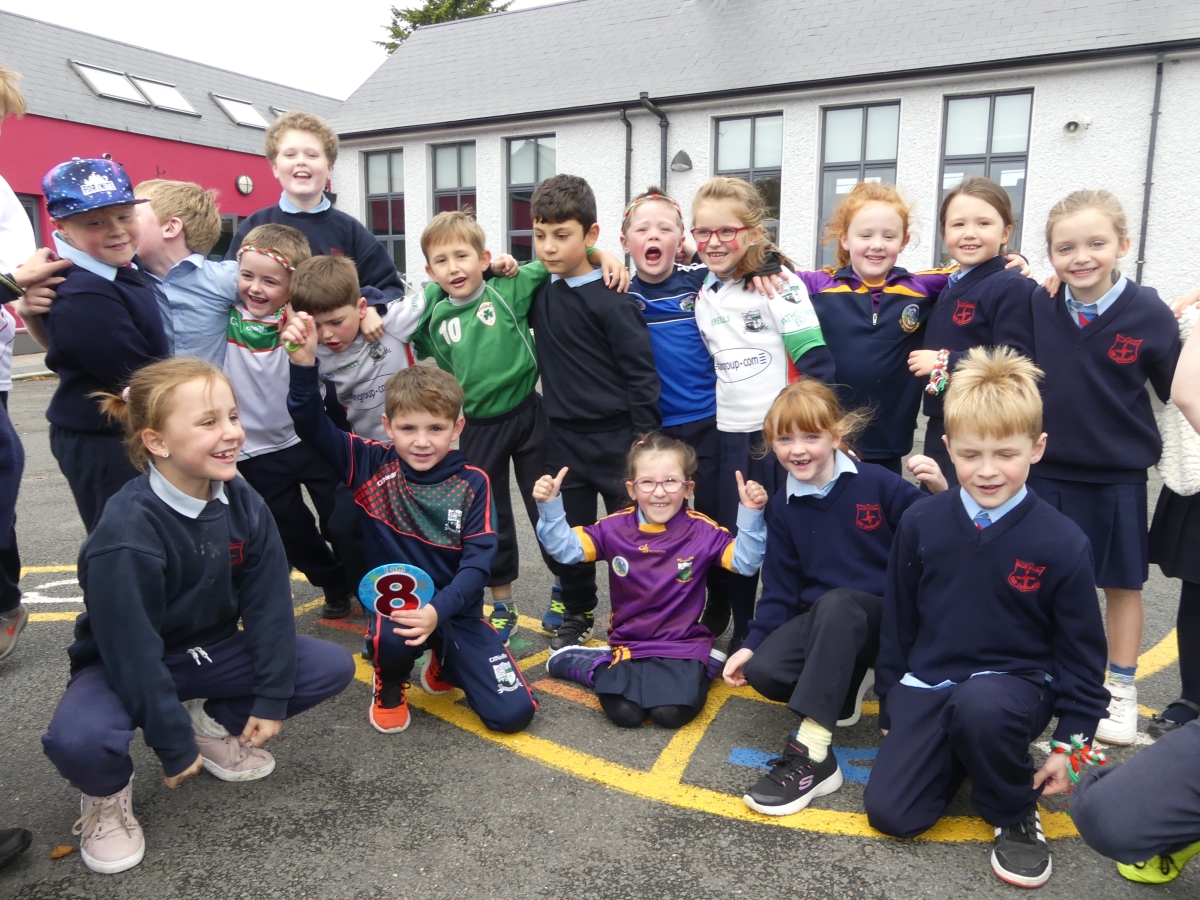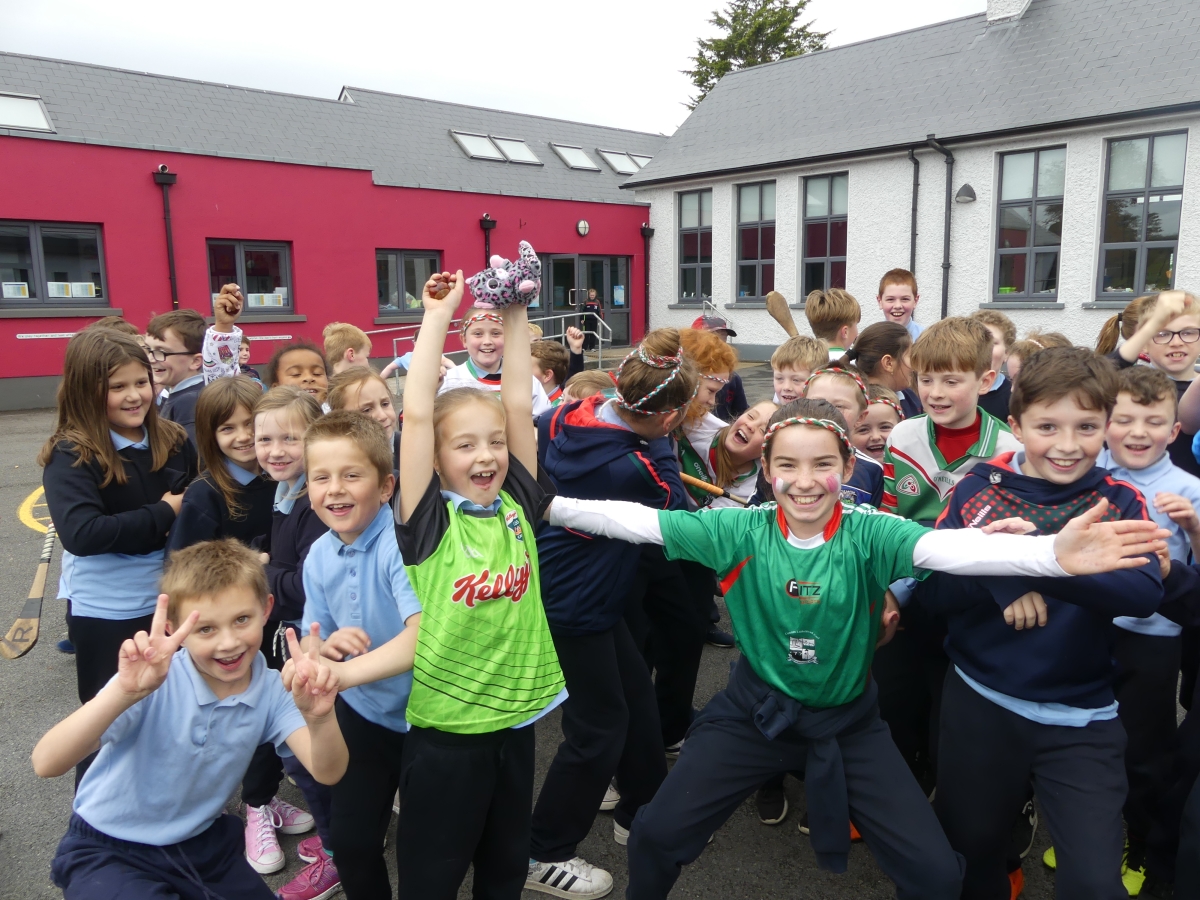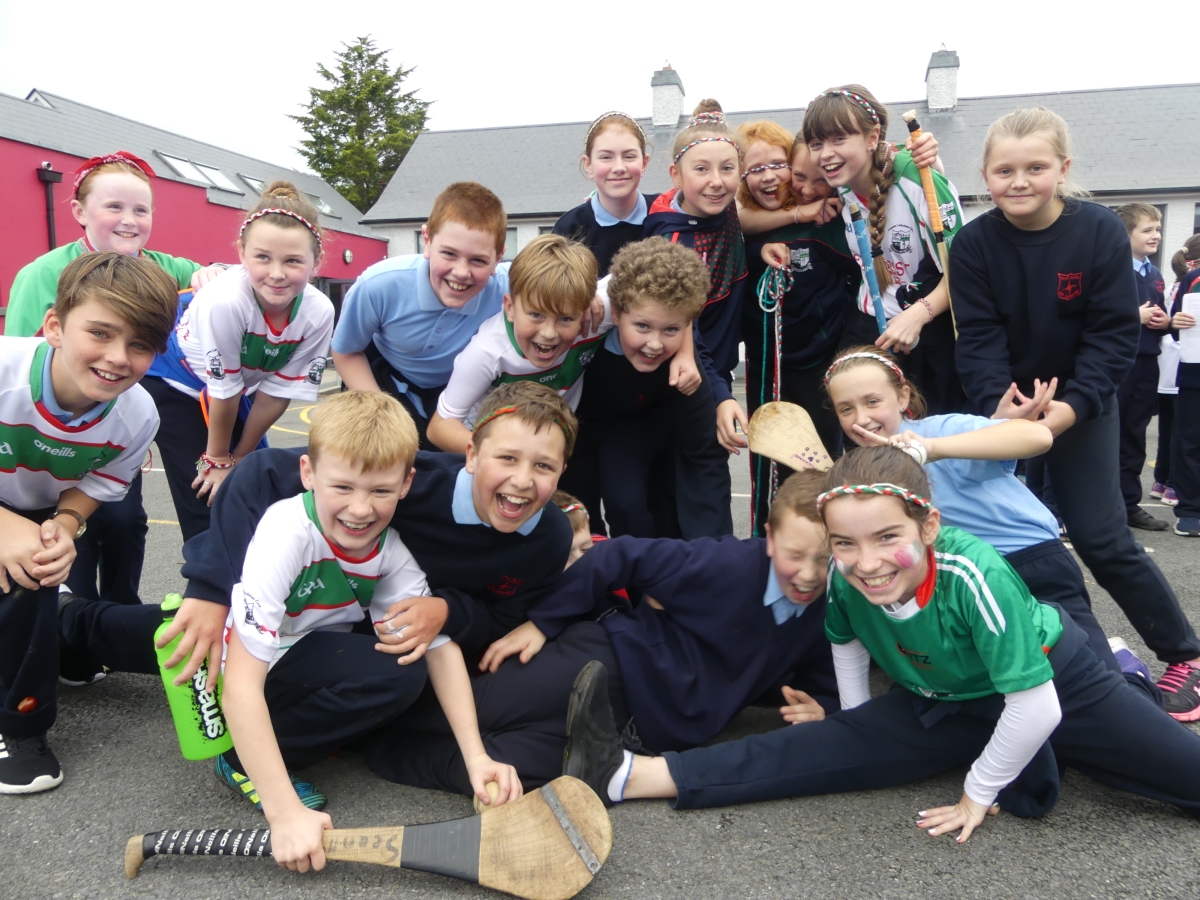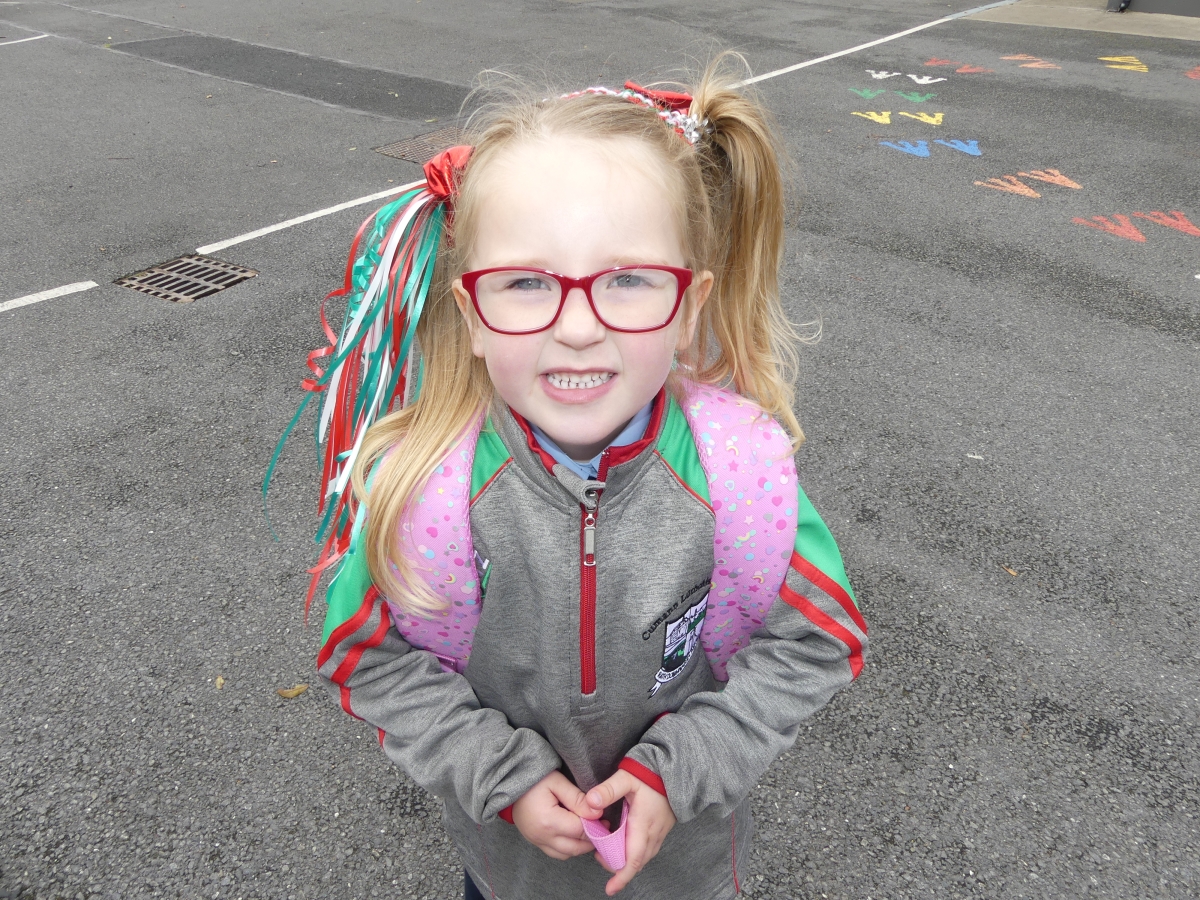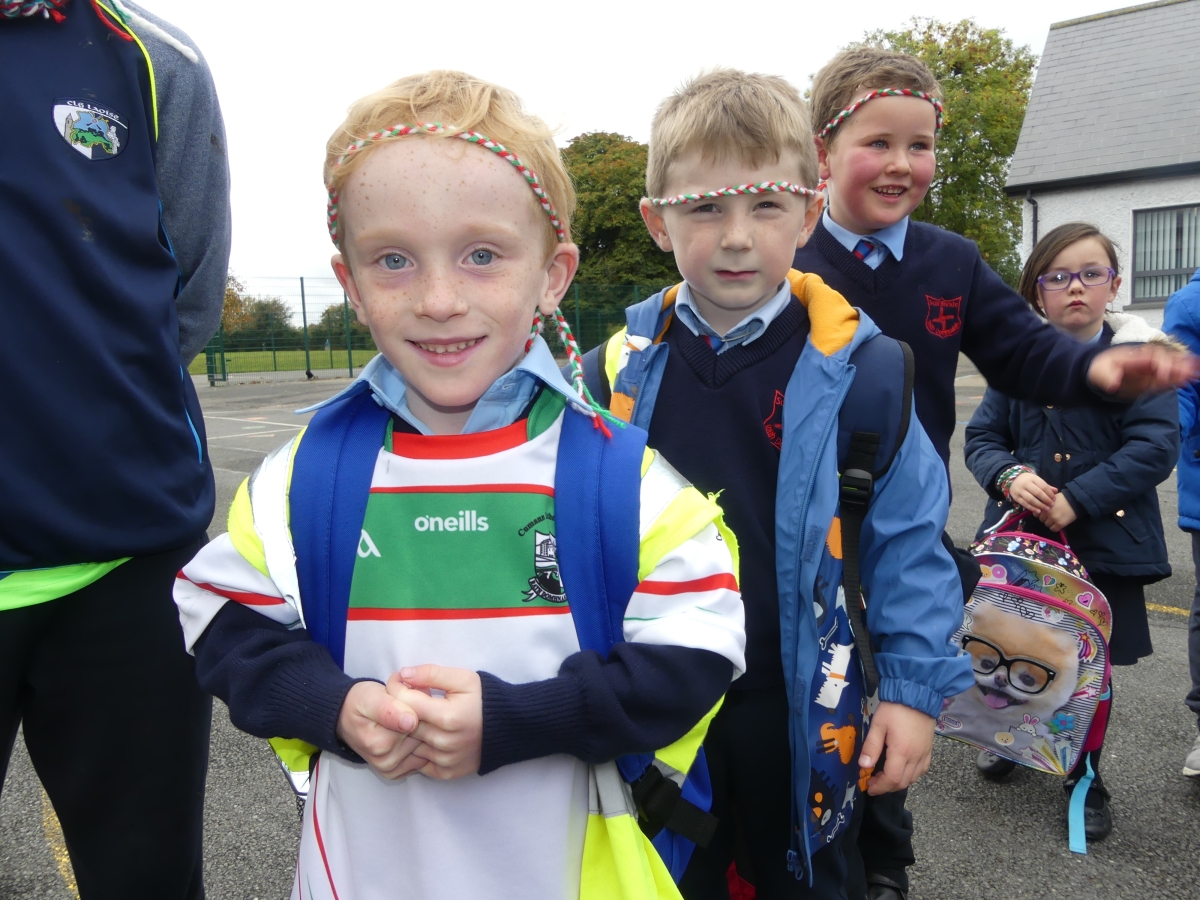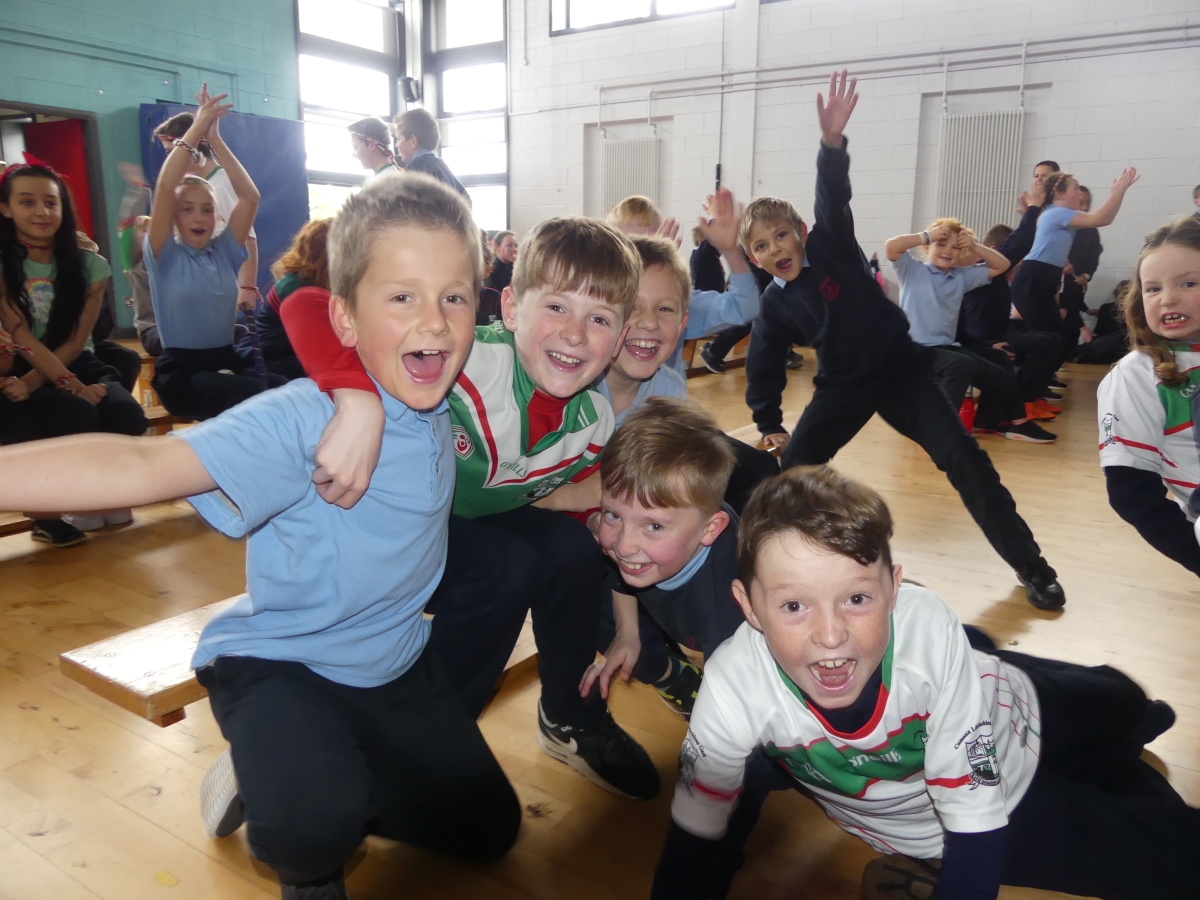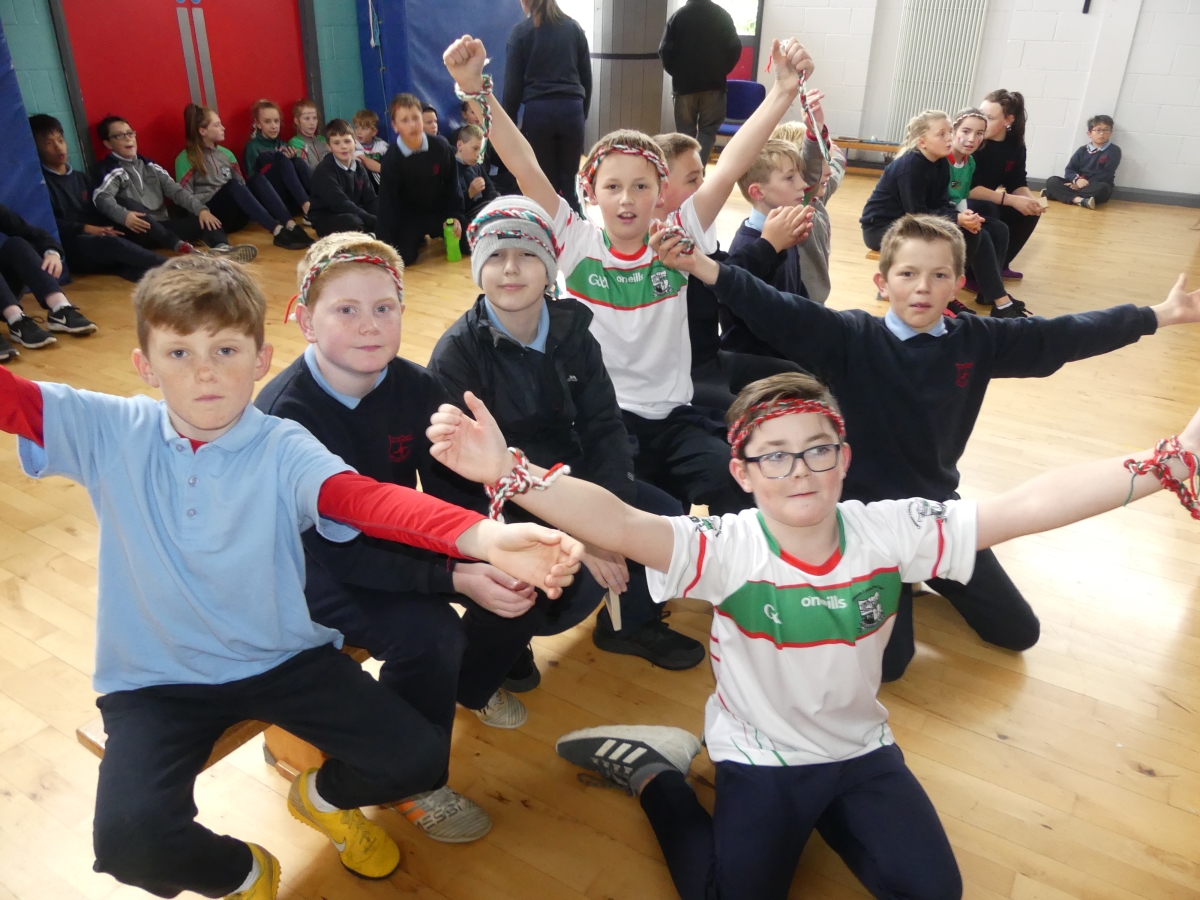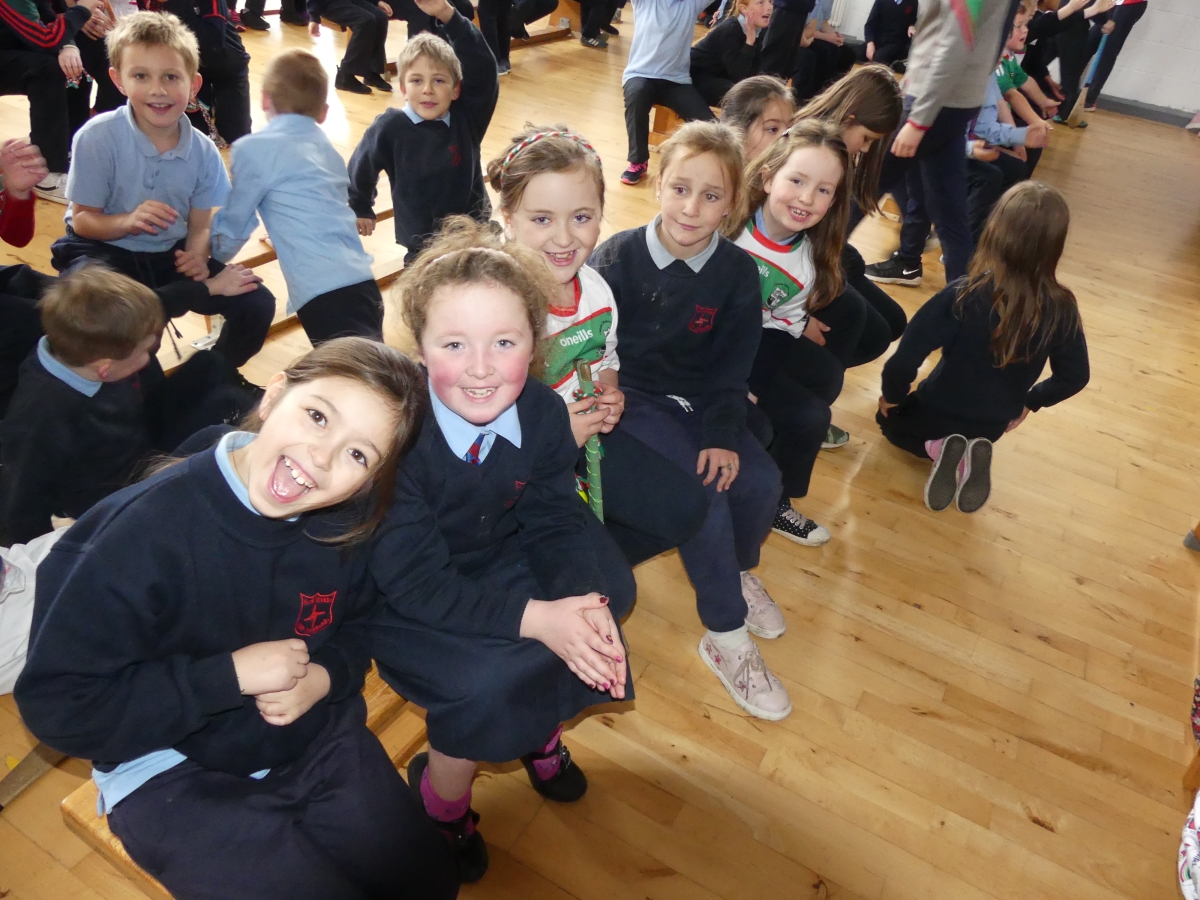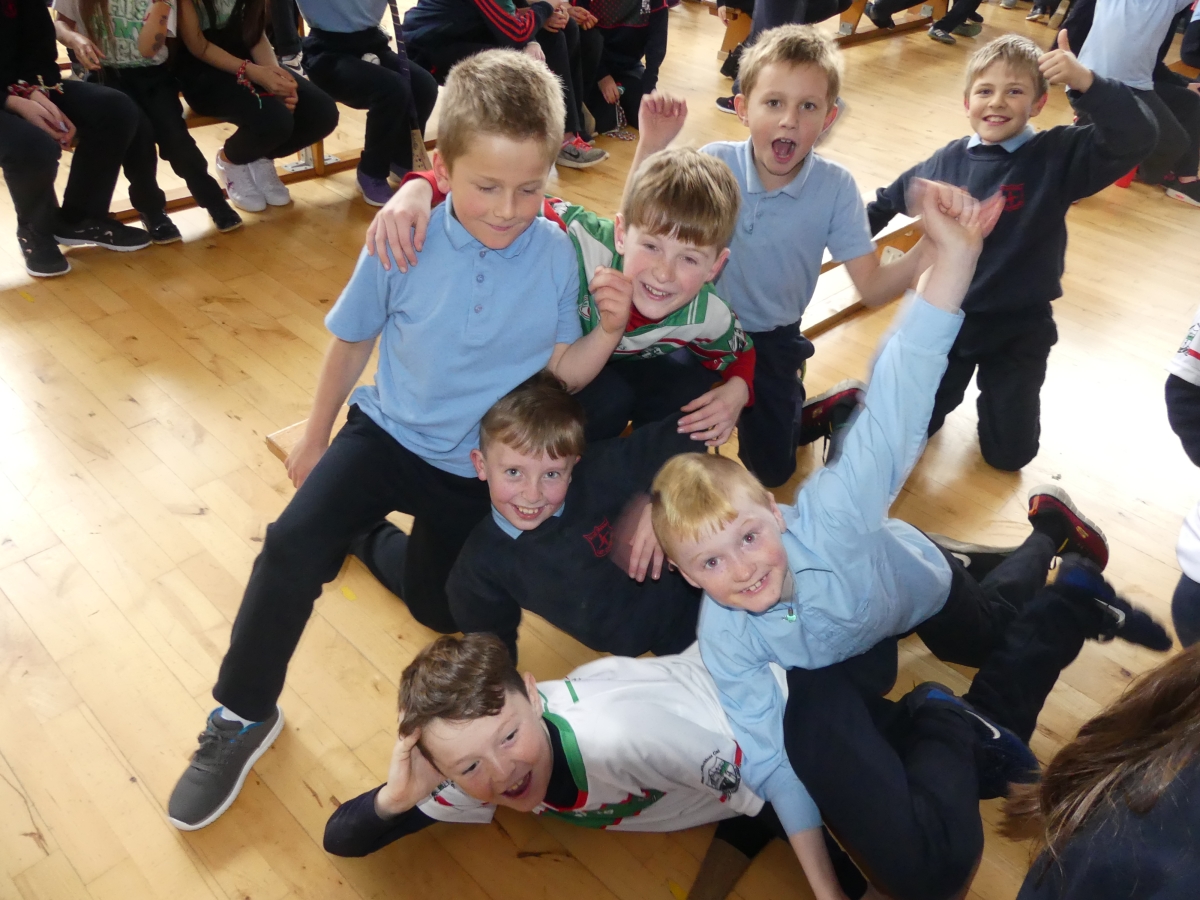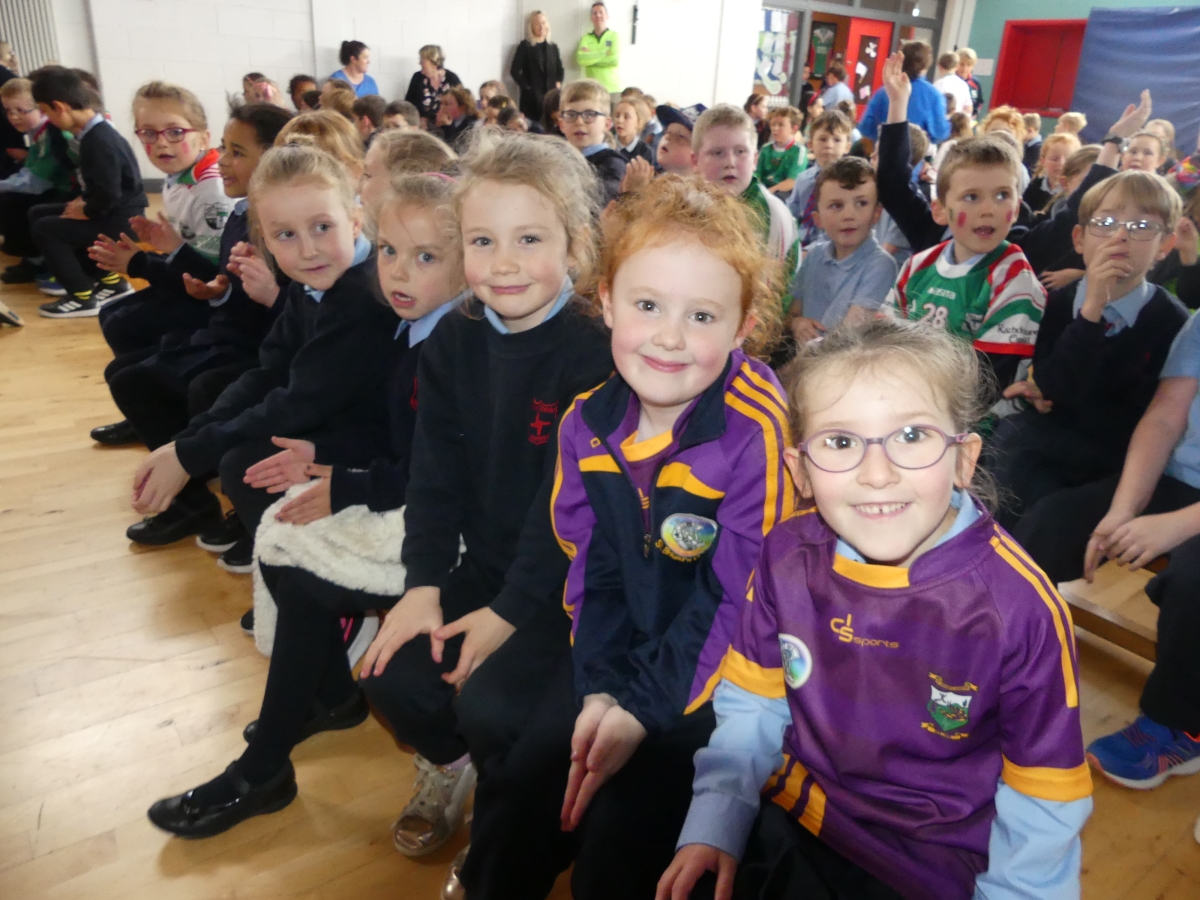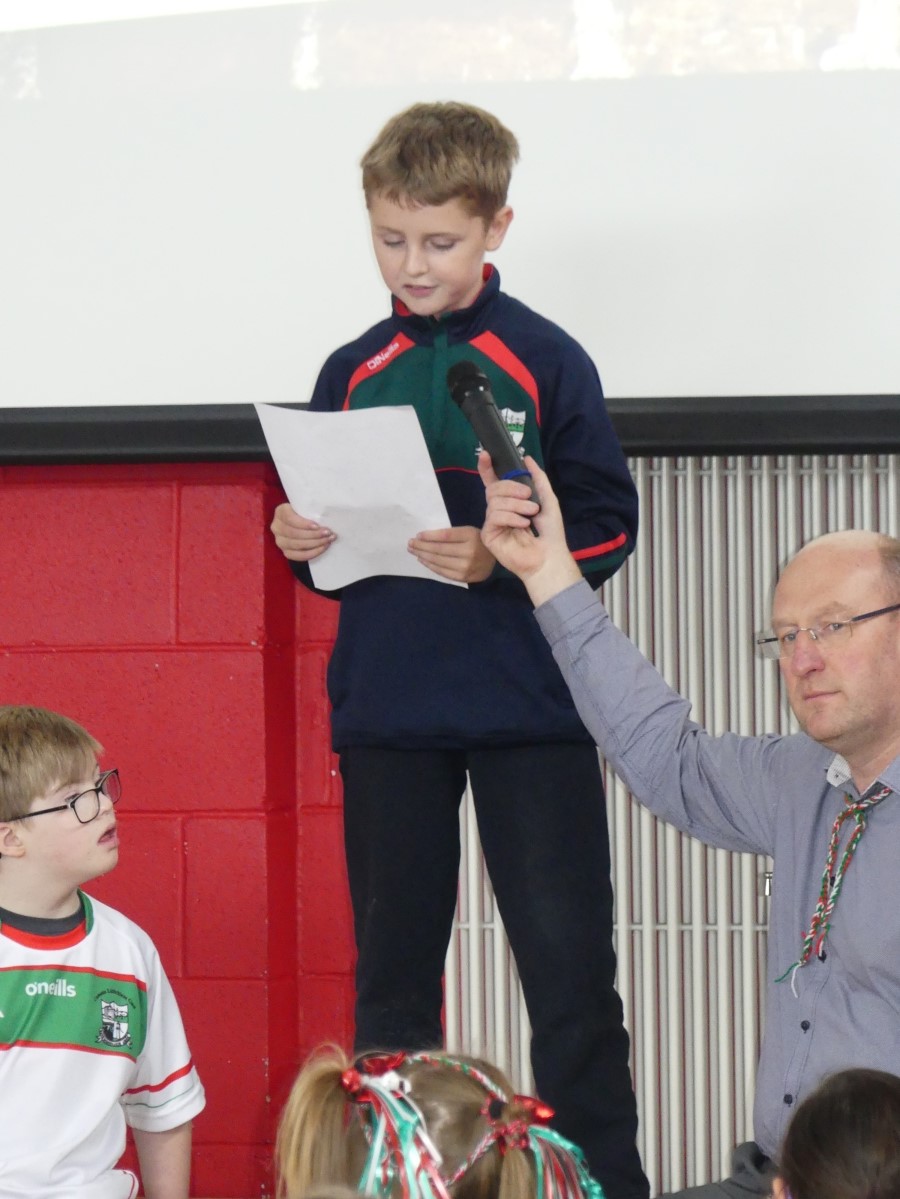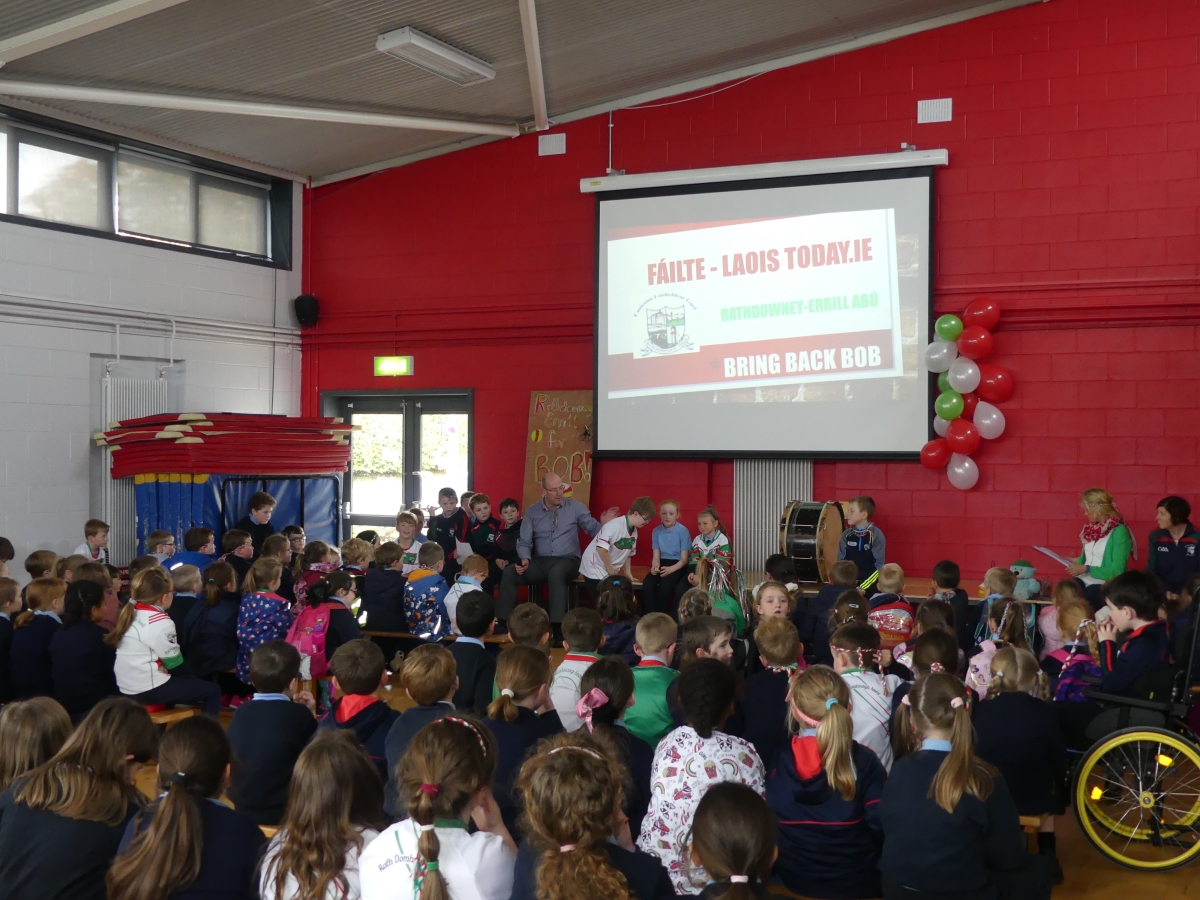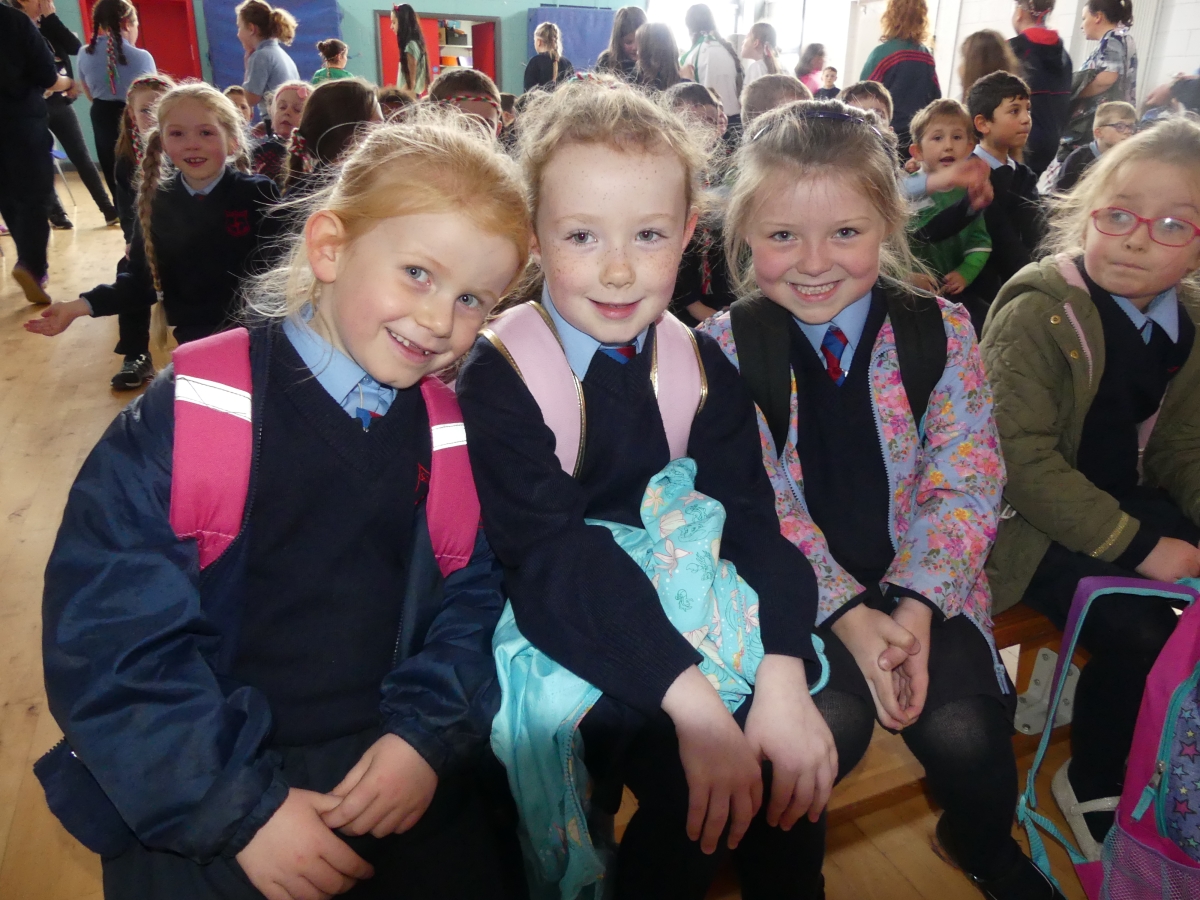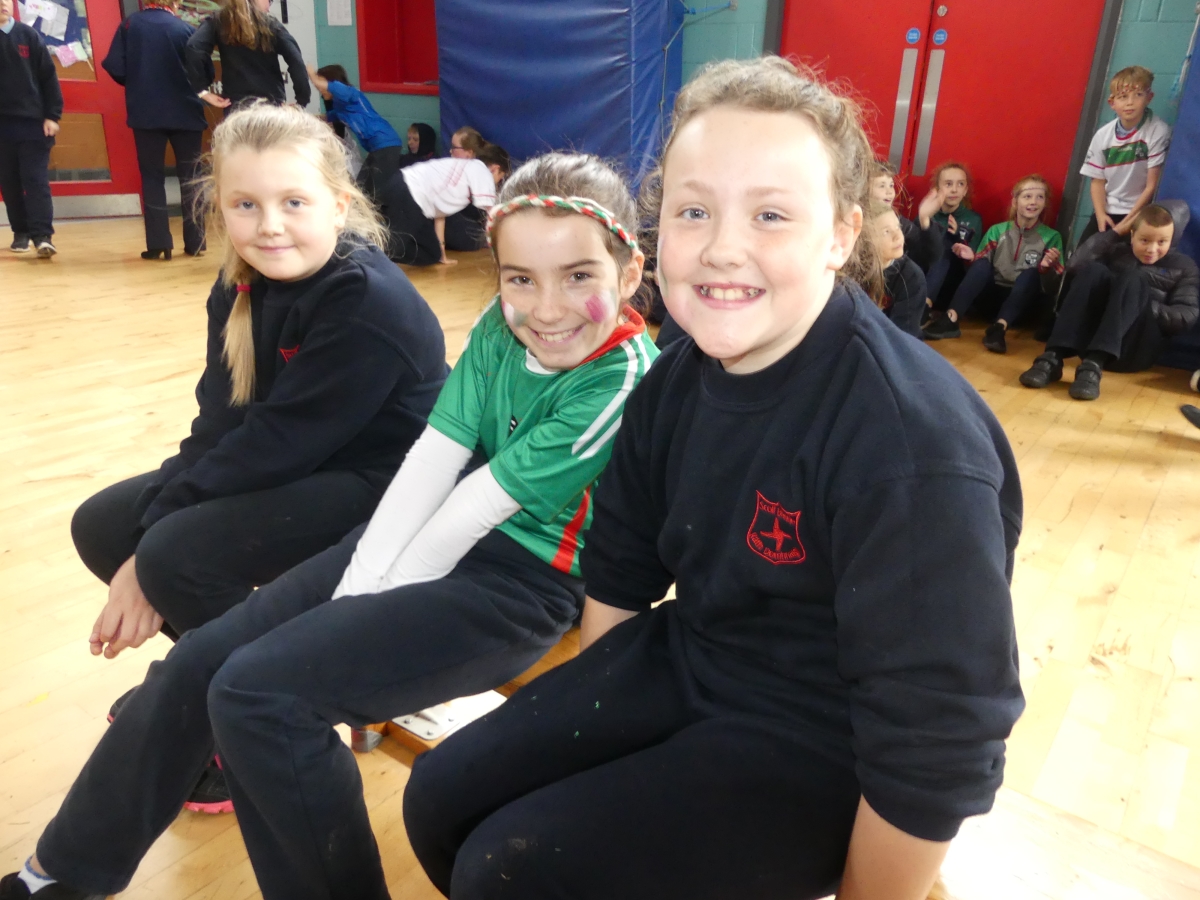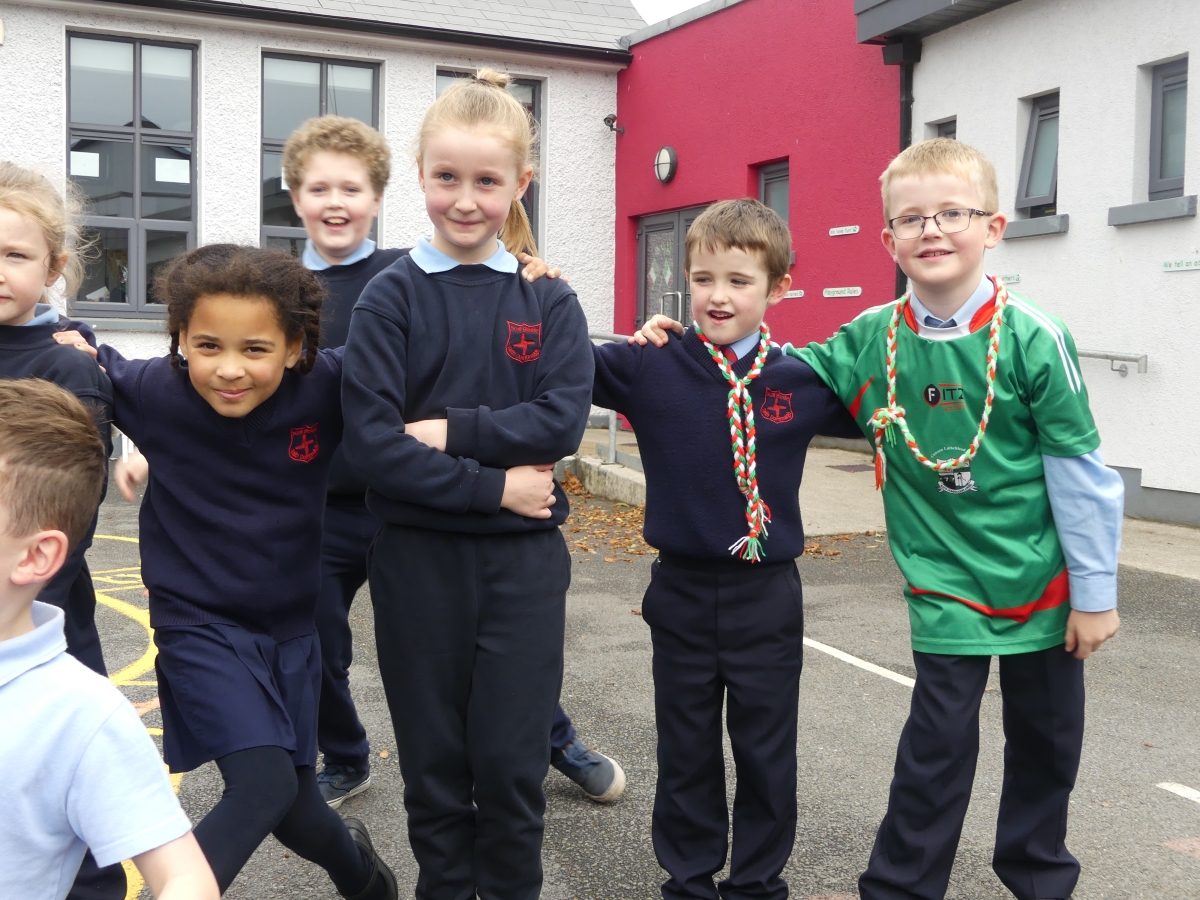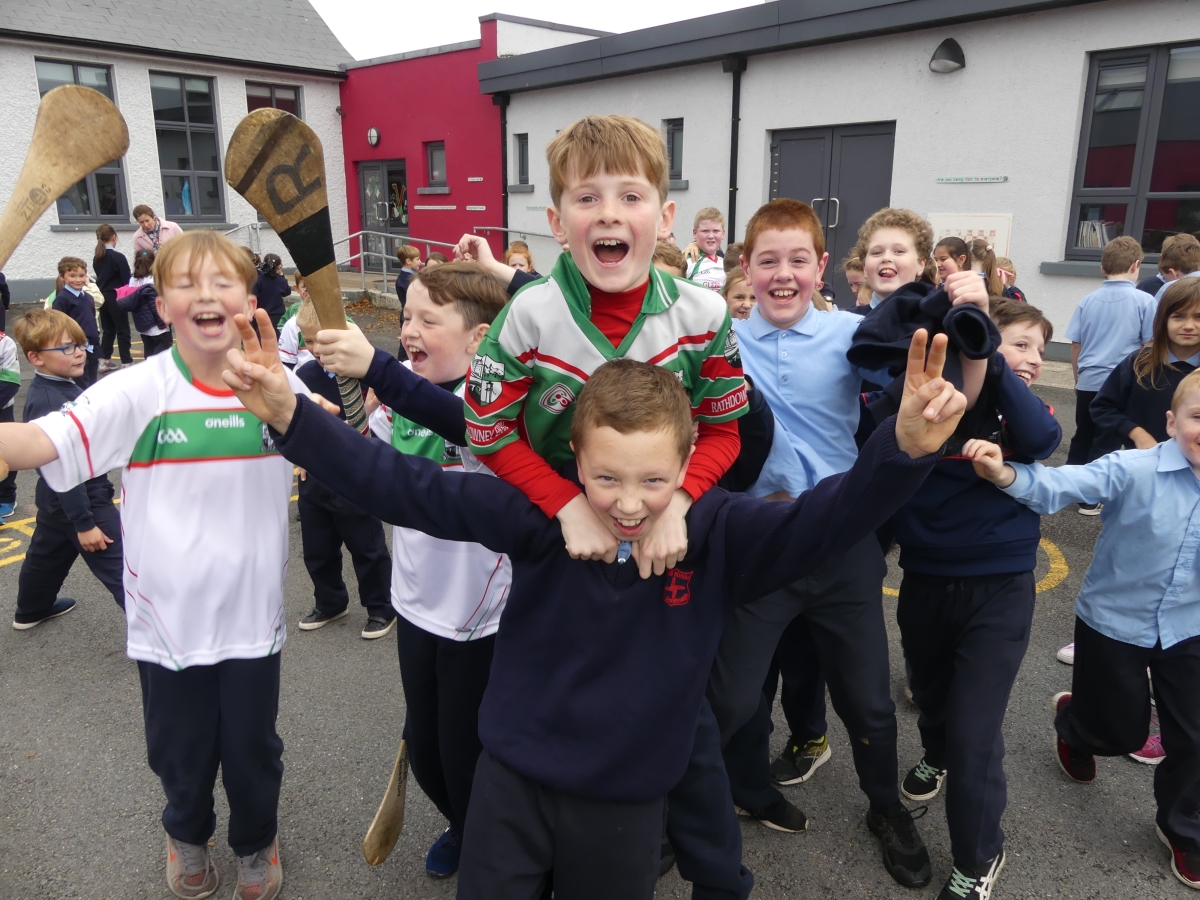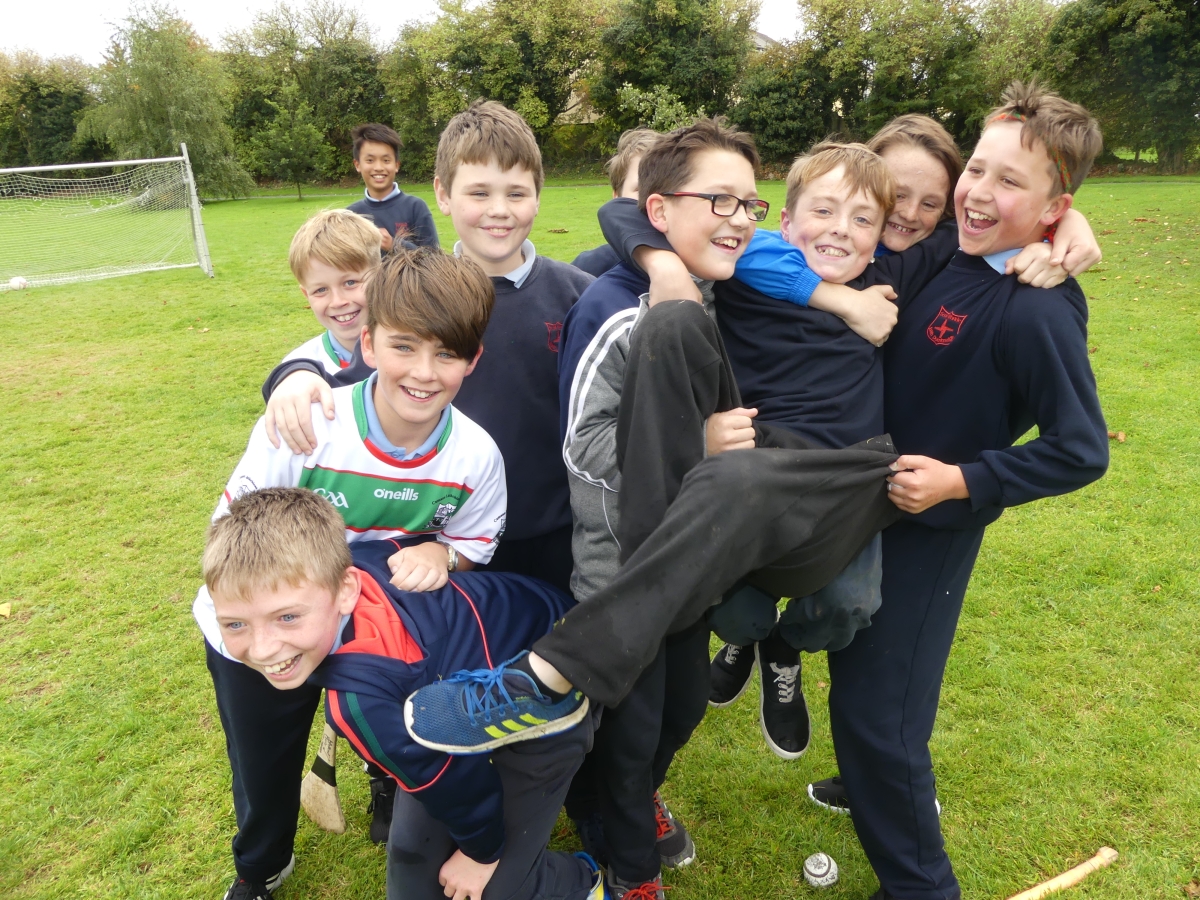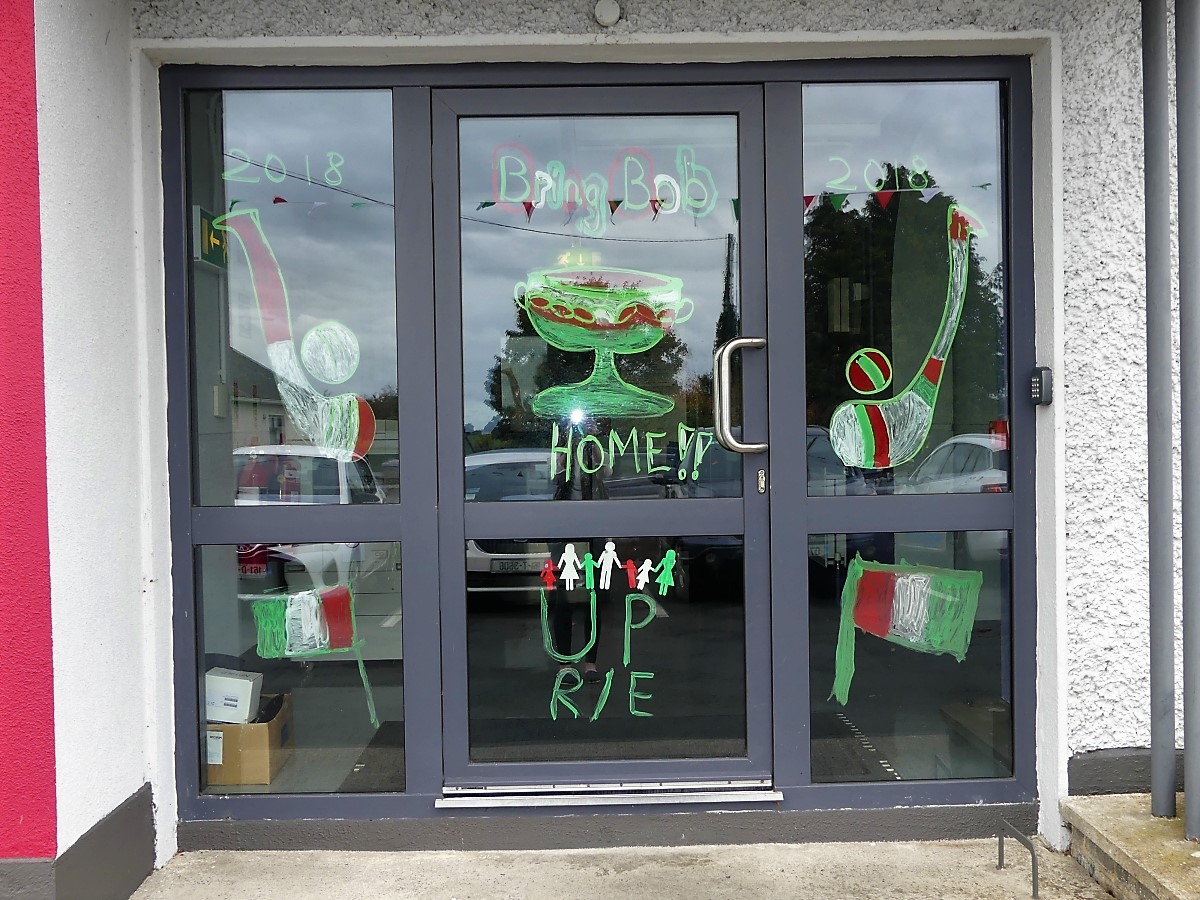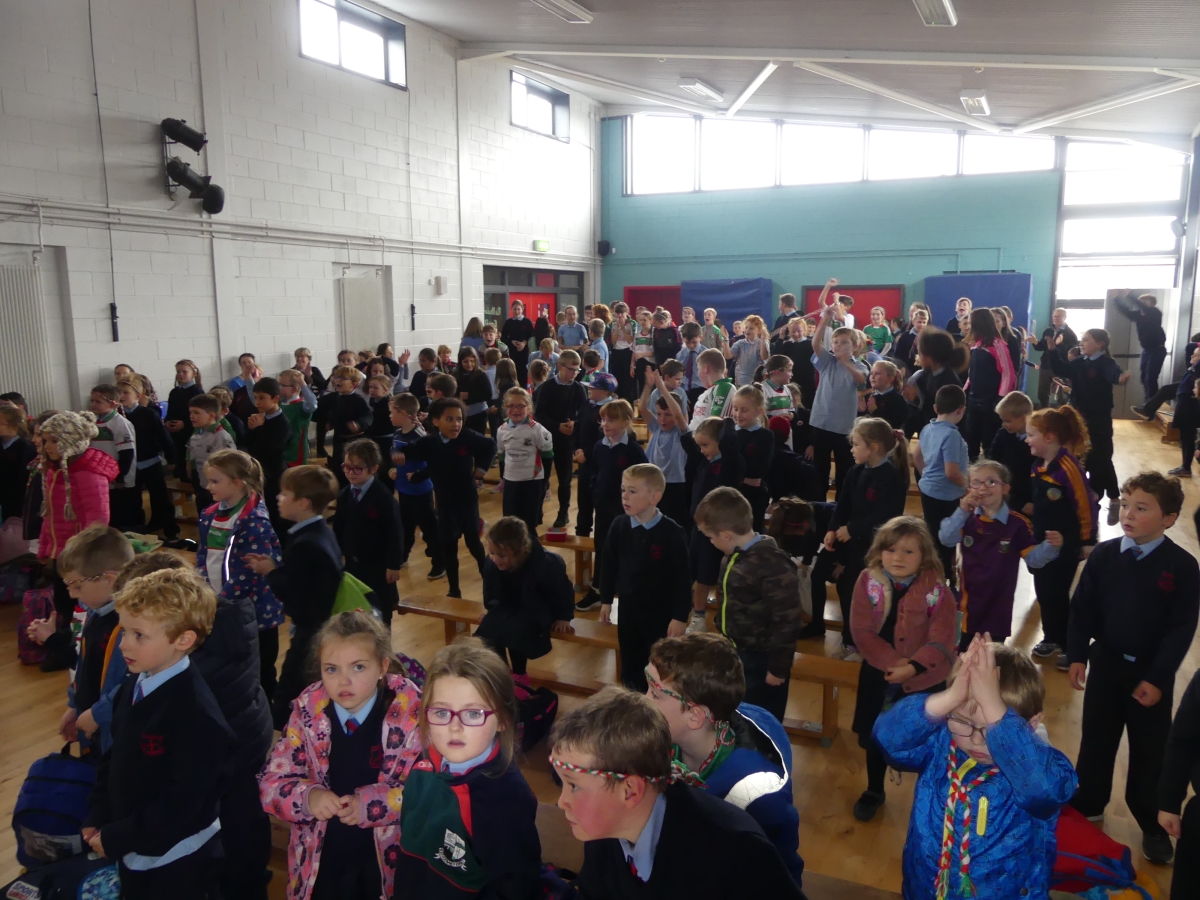 SEE ALSO – In Pictures: Serious excitement in Camross and Killanure ahead of county final