Over forty Scoil Chríost Rí students headed to Germany on Thursday morning for the school's first overseas Leaving Cert History school tour.
The number of students taking History at Senior Cycle in the school has increased steadily over the past few years and the enthusiasm for the subject was clear to see as the group took in all the main sites in the historic city of Berlin.
The tour began with a guided city tour before an ascent to the top of the famous Berlin TV Tower at night, a symbol of the old East German regime which offered spectacular views of the city.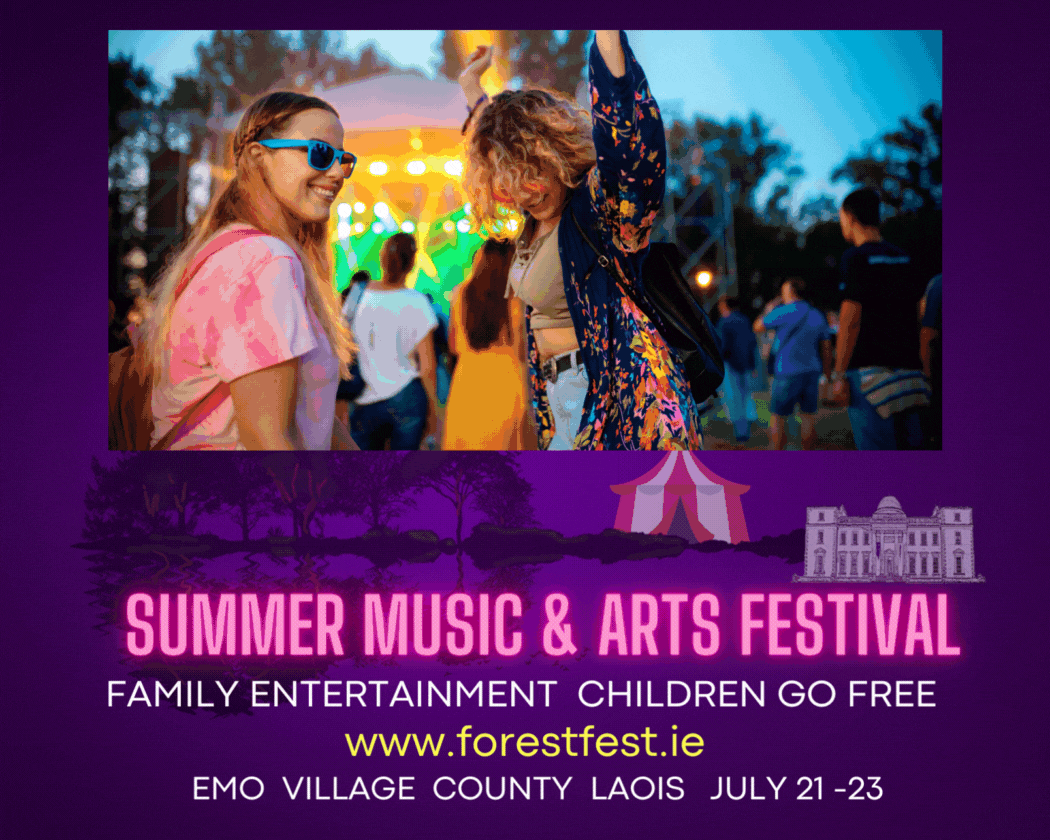 The next morning saw the girls visit Sachsenhausen concentration camp, the headquarters of the Nazi's Holocaust administration.
Over 200,000 opponents of Adolf Hitler's policies perished at the camp located just under an hour from the city, and the trip was deeply poignant for the students who got to see the conditions inflicted on Jews and other minority groups in the early 1940s.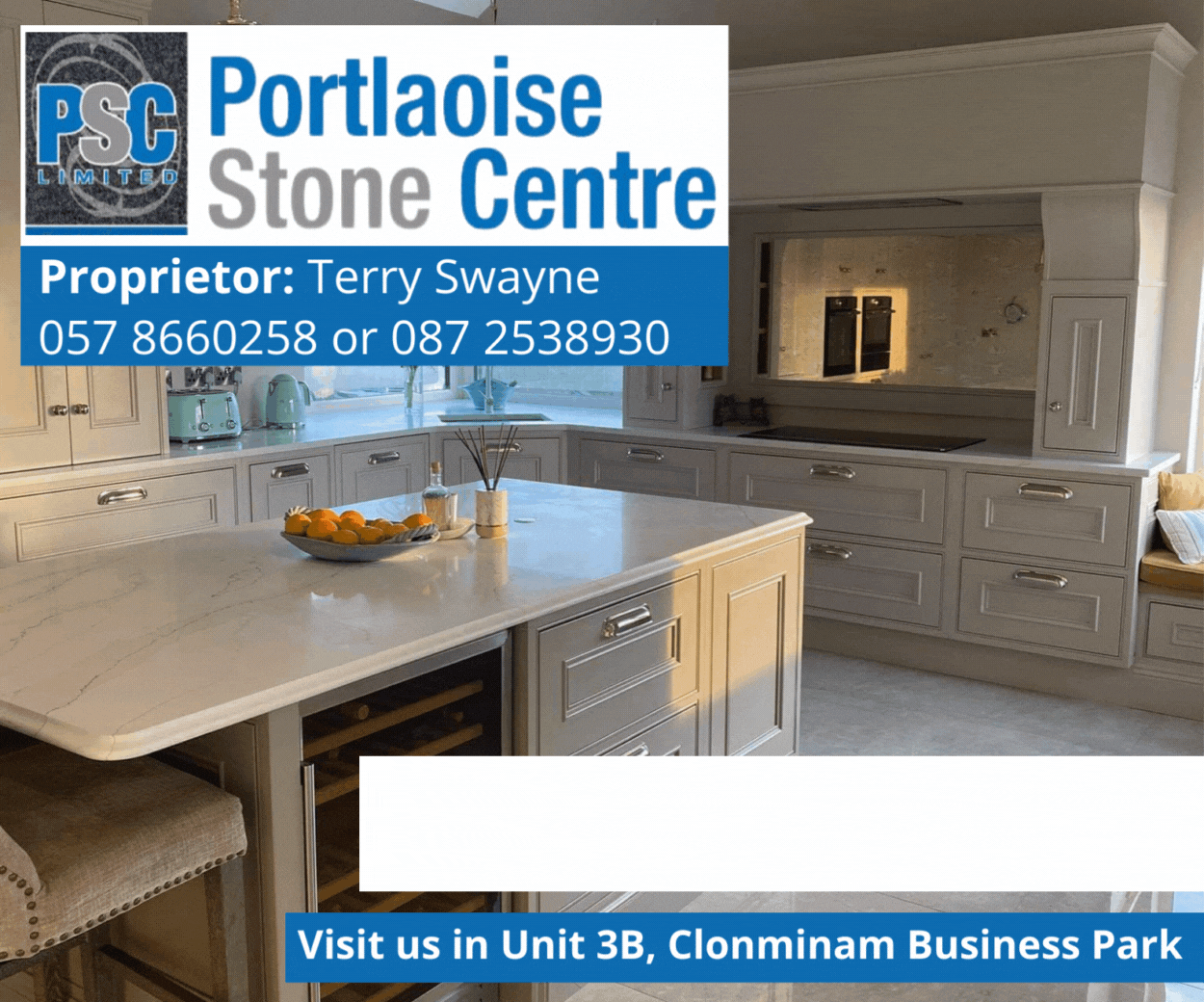 Next was the Berlin Olympicstadion, site of Hitler's 1936 Olympic Games which were designed as a major propaganda campaign for the superiority of the Germans but were upstaged by Jesse Owens. The night was completed by a visit to the German government, the spectacular Reichstag buildings.
Visits to the Berlin Wall Memorial, Checkpoint Charlie and the fascinating Story of Berlin Museum completed the historical aspect of the 3-day trip, rounded off by a shopping spree at the Mall of Berlin.
The tour provided the students with a first-hand experience of a central part of the Leaving Cert History course and was thoroughly enjoyed by each and every one of the girls and their five accompanying teachers.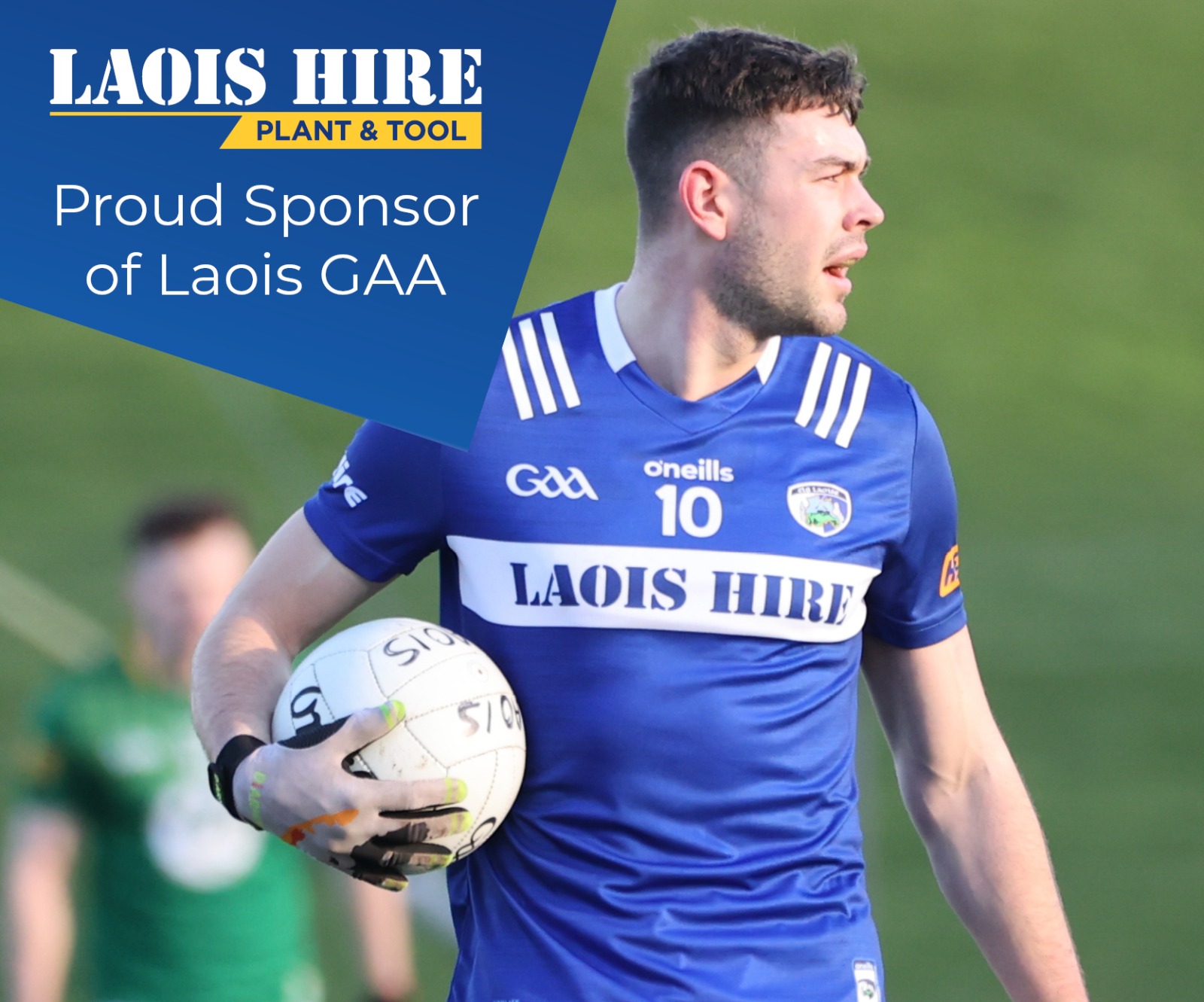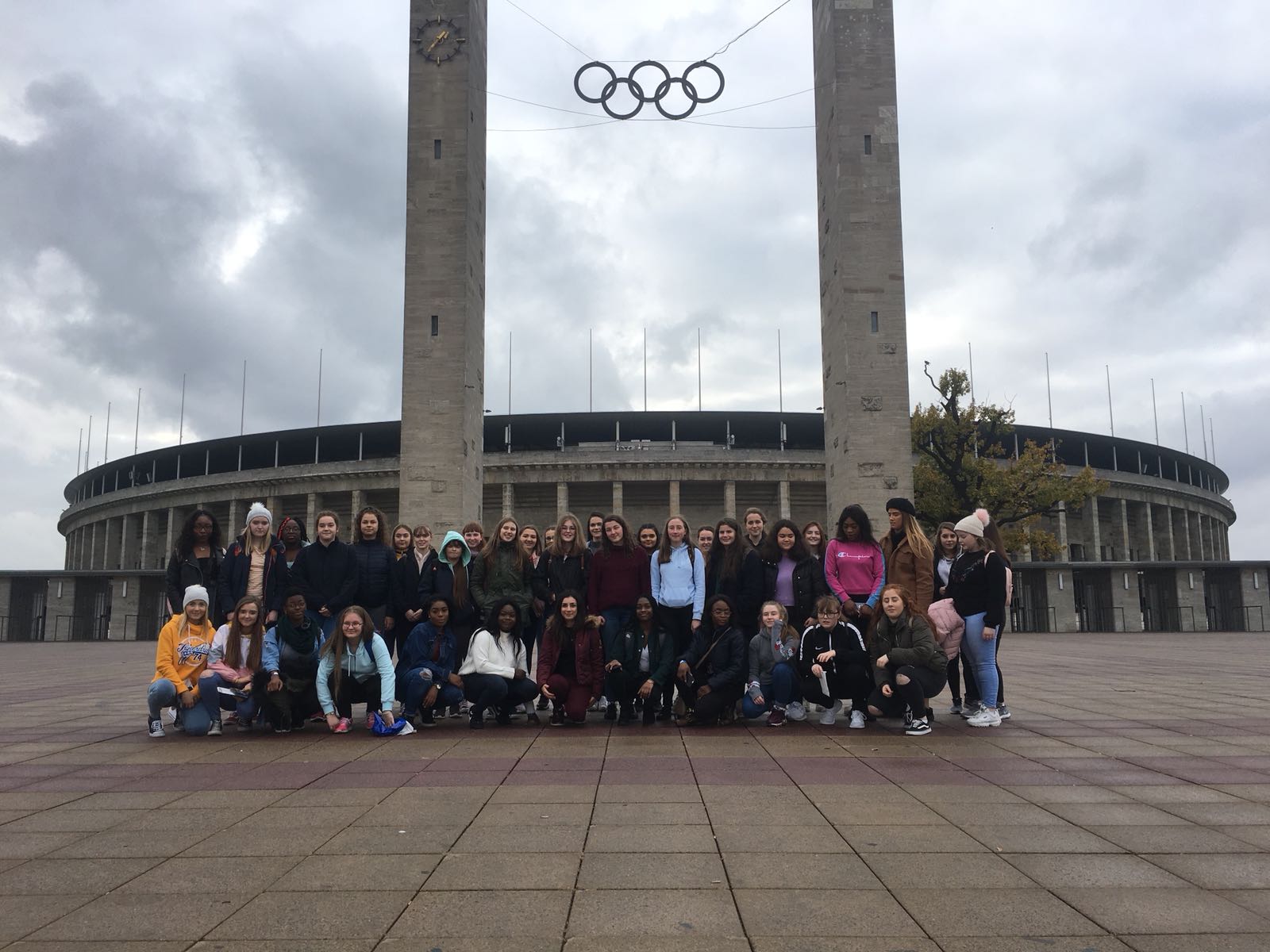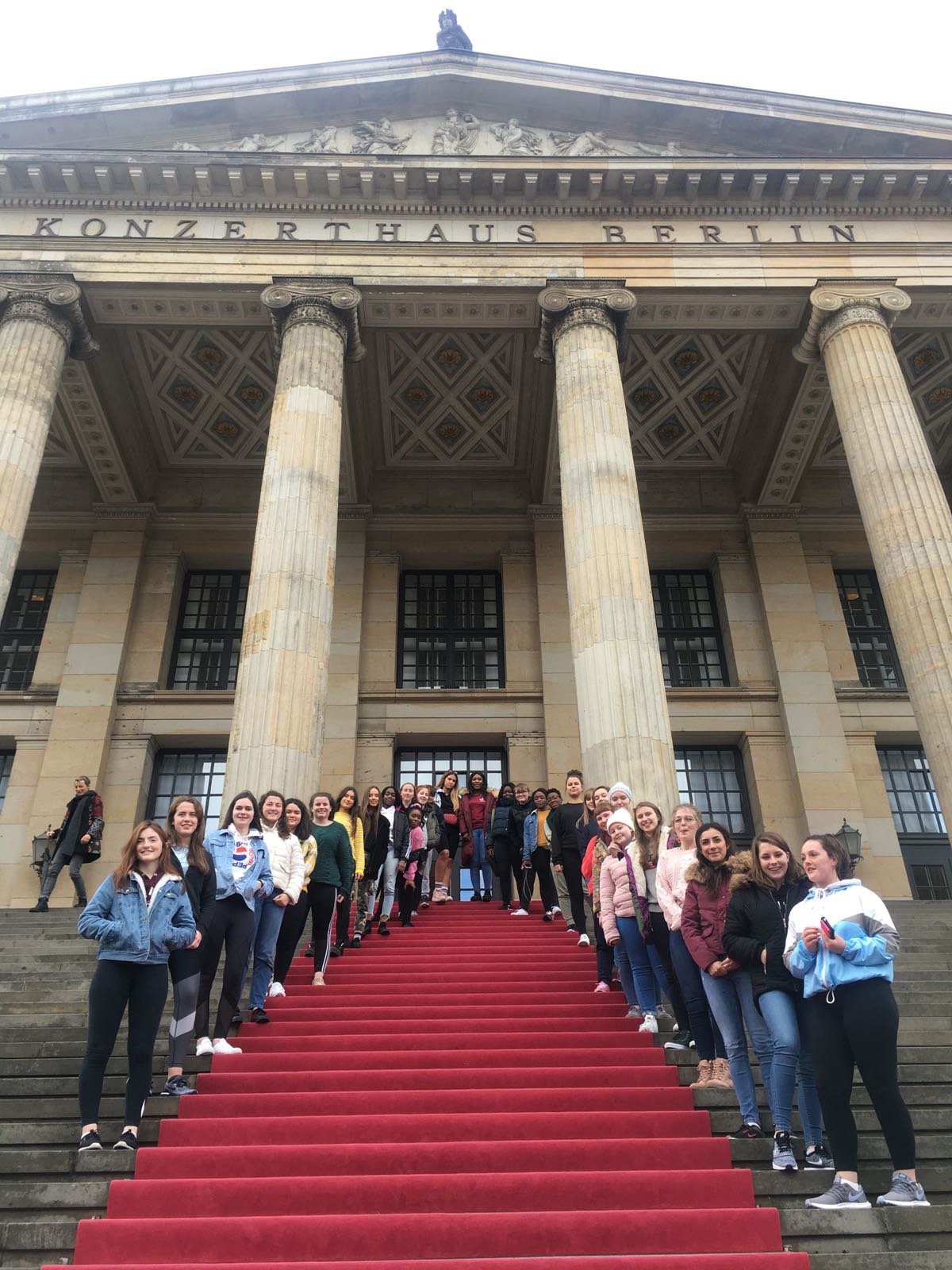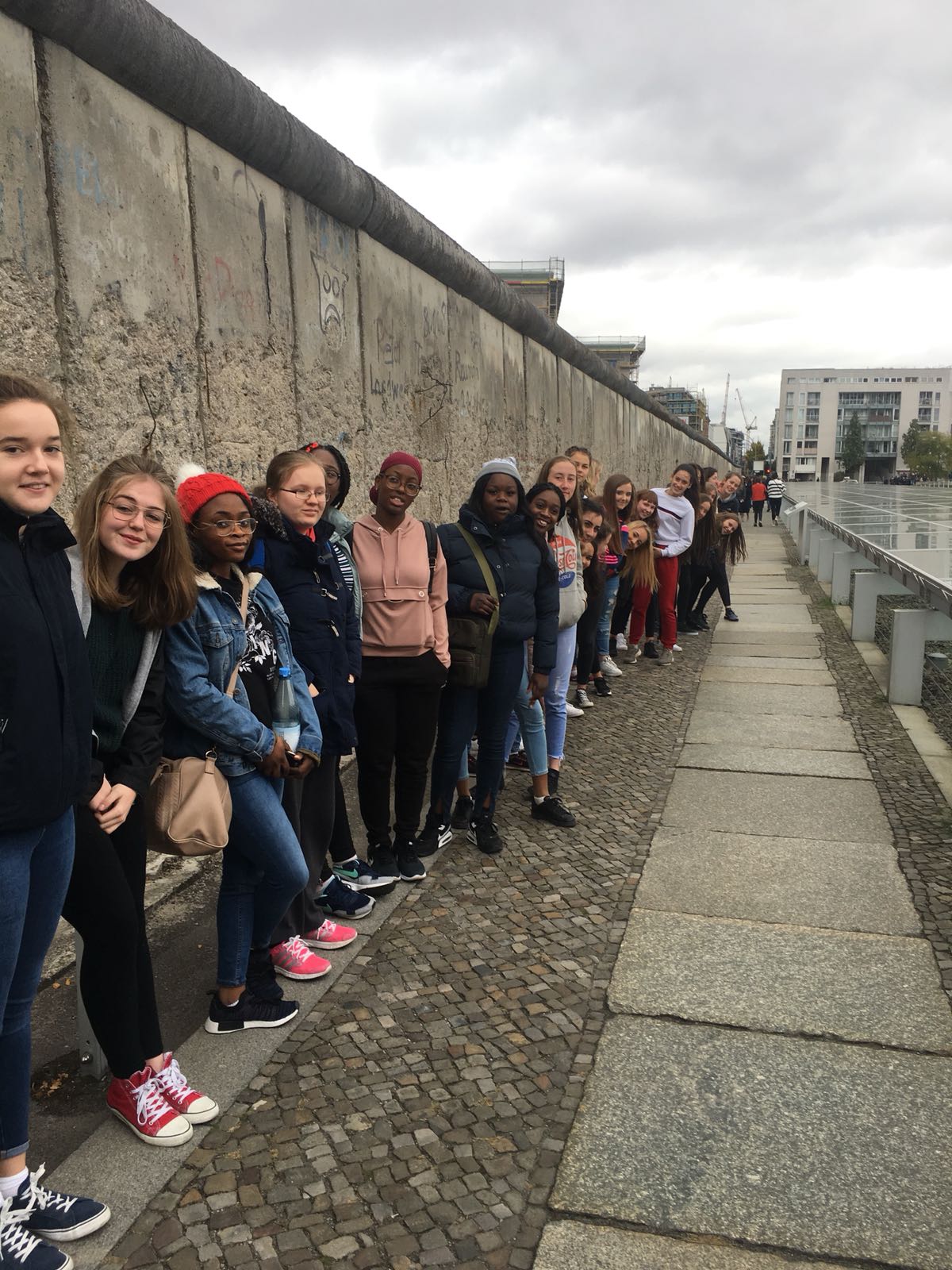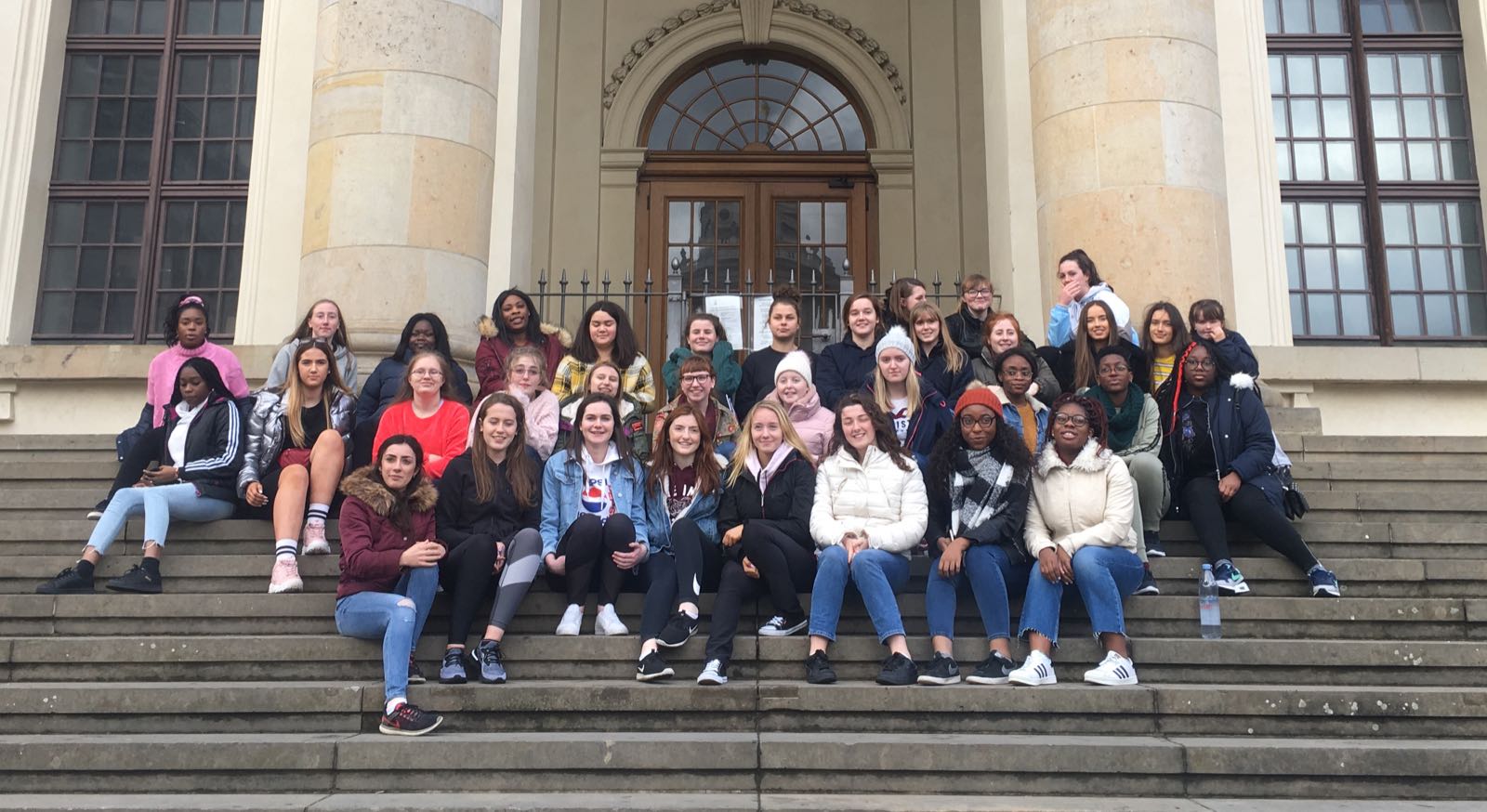 SEE ALSO – Electric Emma leads St Paul's to minor football glory