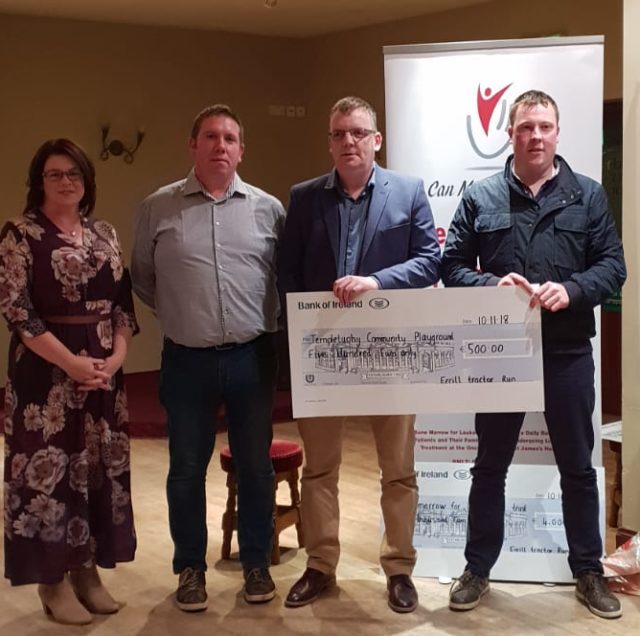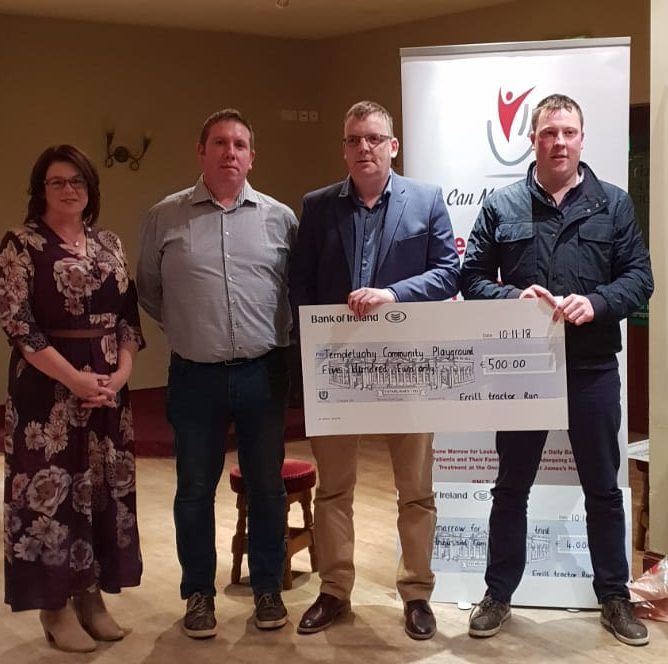 Over 300 tractors of all sizes and vintages gathered in the village of Errill on the last Sunday in October for a charity Tractor Run in aid of a very worthy cause.
This year's event was in memory of local man Eddie Lowry who died earlier this year at the age of 51 and was part of the organising committee of this event since it was started. All funds raised went towards the Irish Cancer Society and the Bone Marrow for Leukeamia Trust as well as a number of local committees.
The tractor-sized spelling of 'Eddie' in a local field was one particularly nice gesture.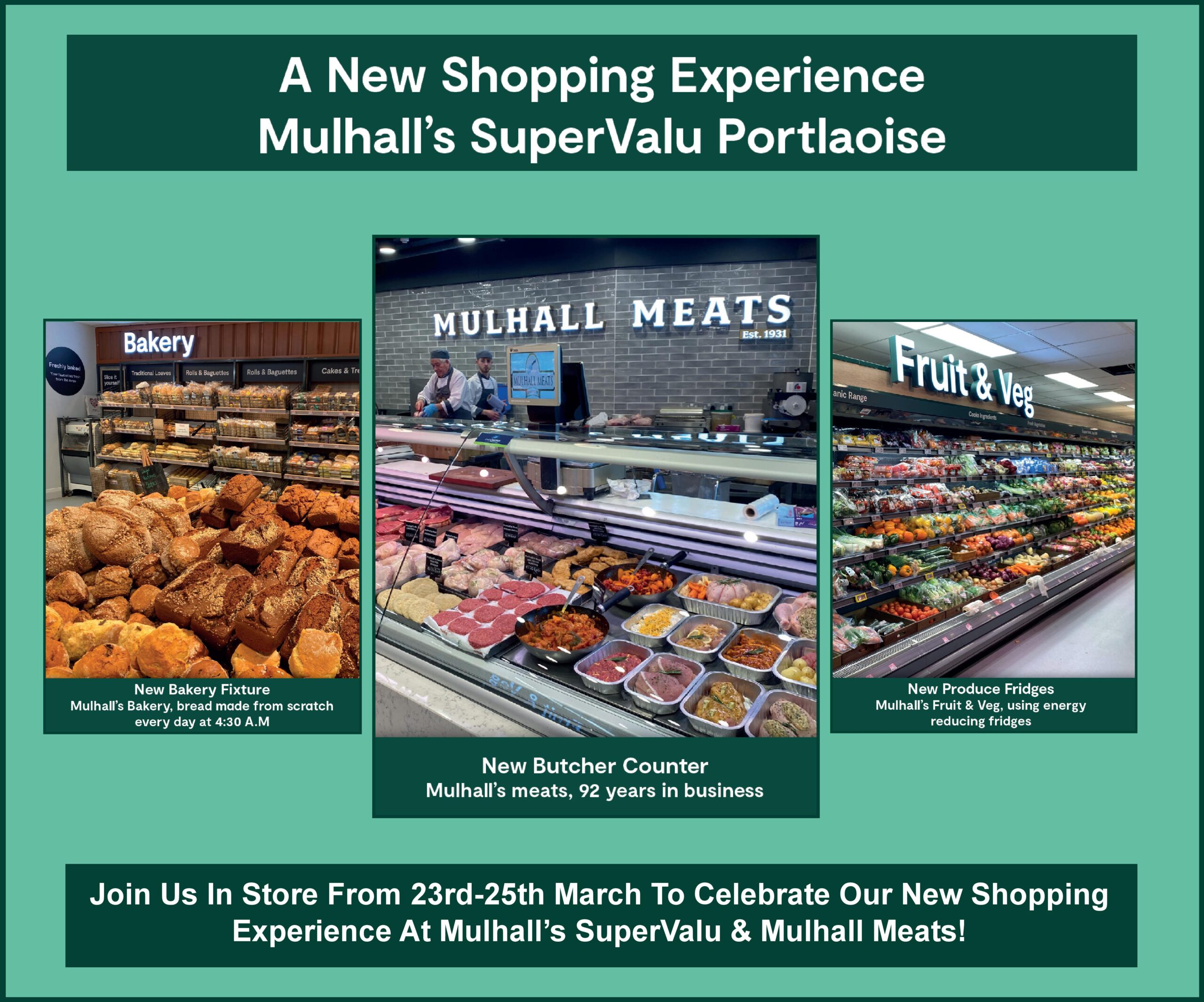 The main Tractor Run followed a route around the area while it was preceded by a curtain raiser of sorts – a children's Tractor Run in the village.
The organisers gathered last week to make their presentations to the various groups.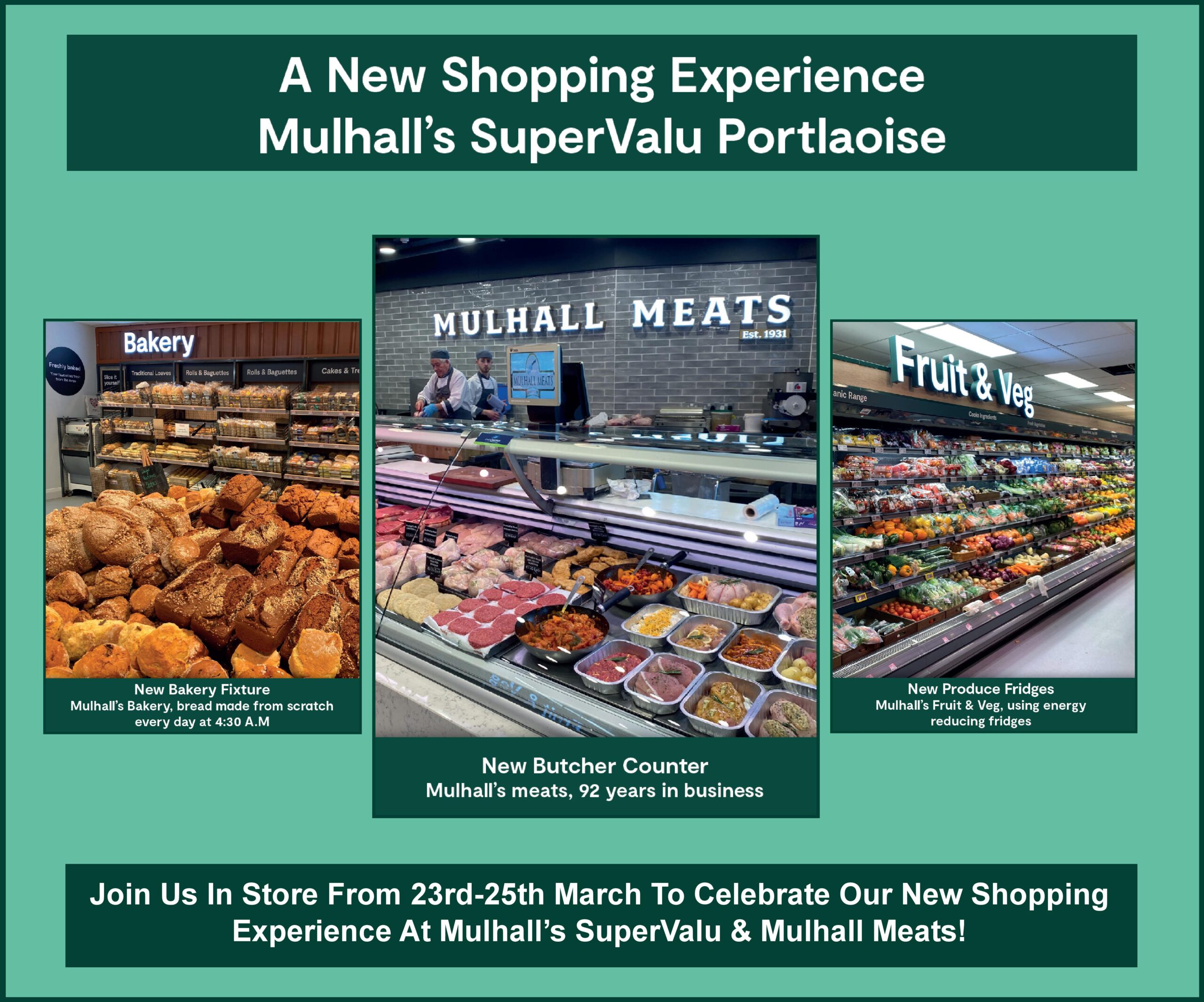 "On behalf of Errill Tractor Run committee, we would like to extend a heartfelt thank you for your committment in making this event so successful. Over €13,000 raised on the day," said the organisers in a letter to those who supported them.
"The funds collected have gone towards 'Bone Marrow for Leukaemia Trust, Irish Cancer Society and local charities.
"We would like to thank our sponsors and supporters, without your help and support this would not have been such a successful event."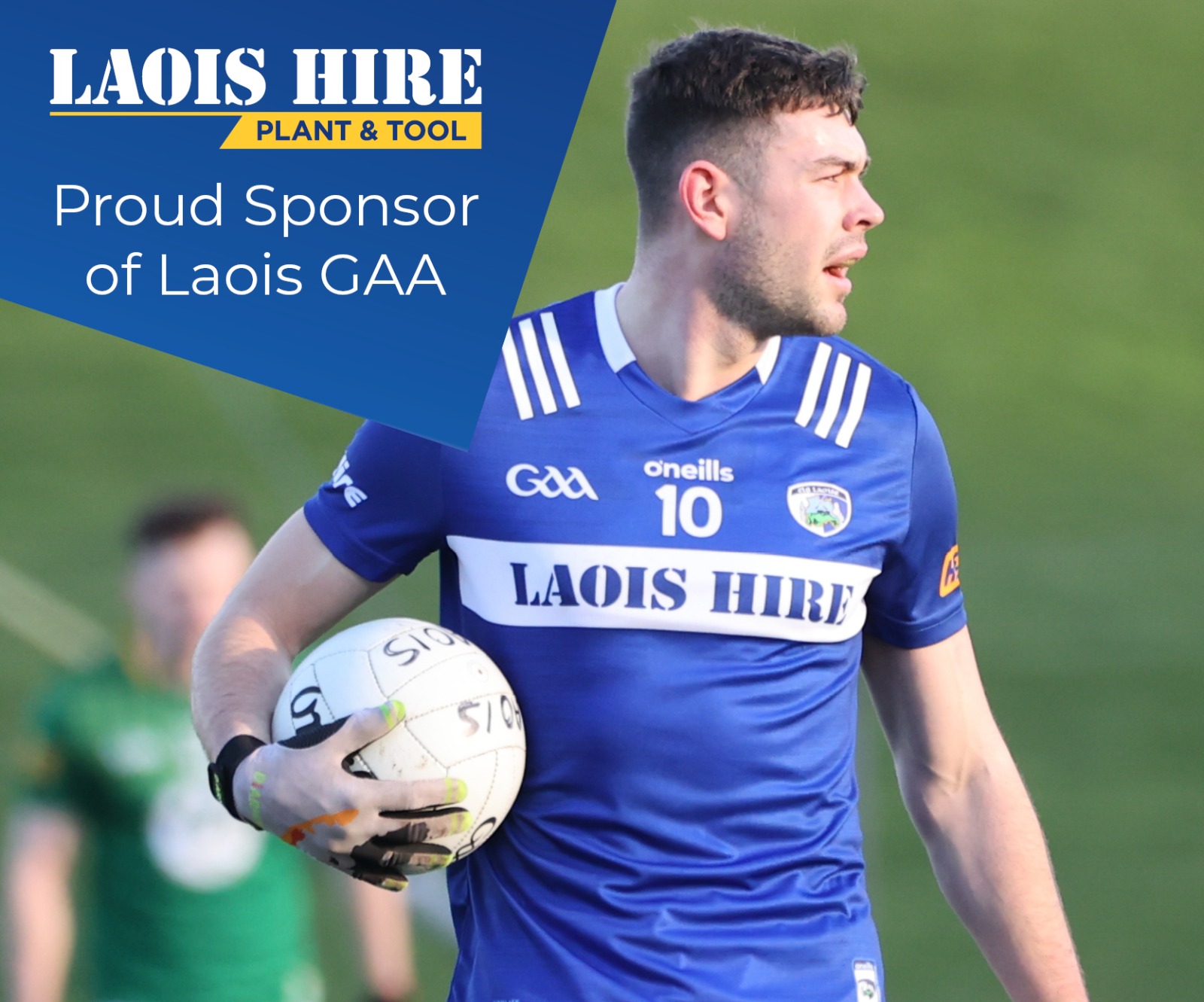 Community groups from Errill, Rathdowney and Templetuohy all benefited and you can check out the photos below.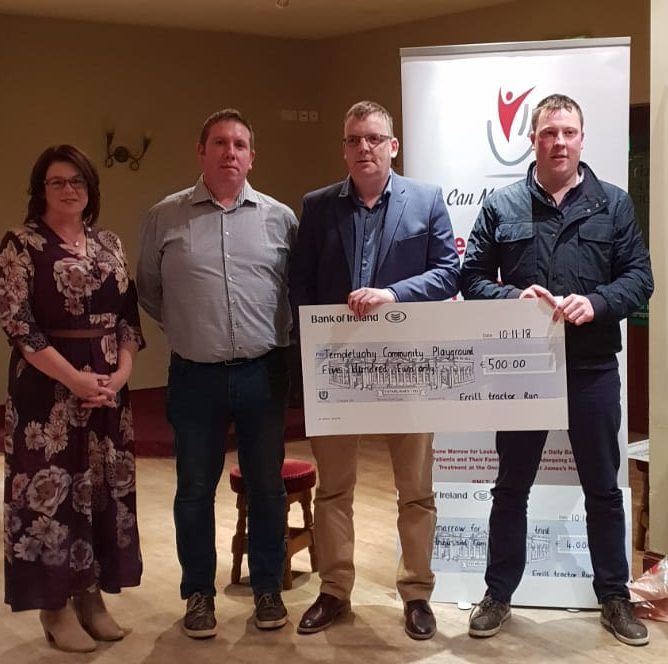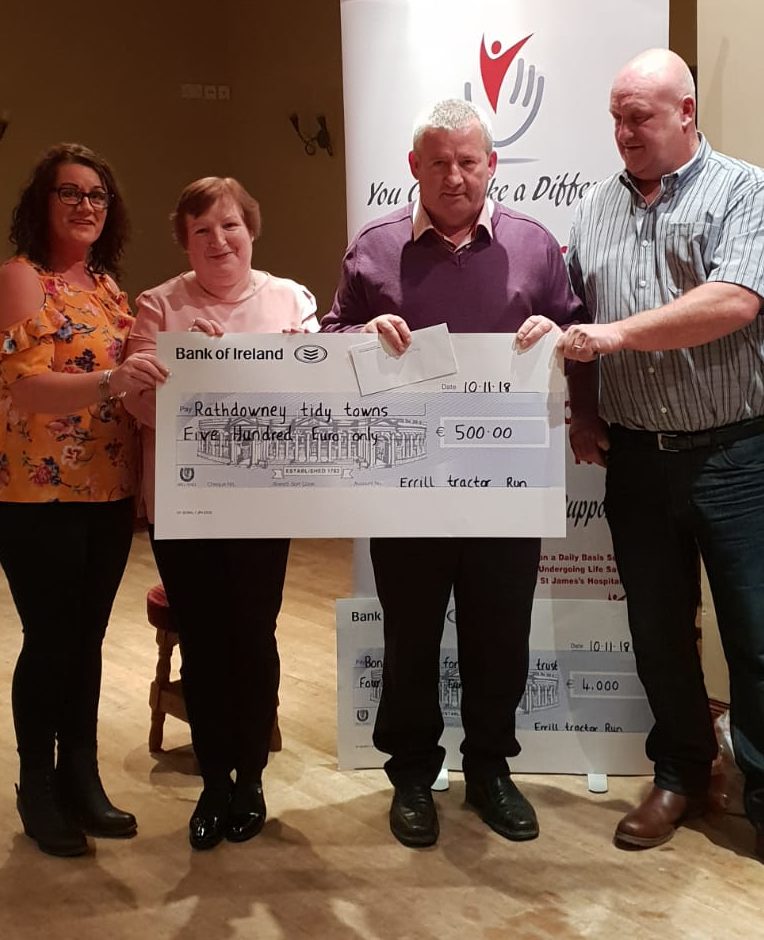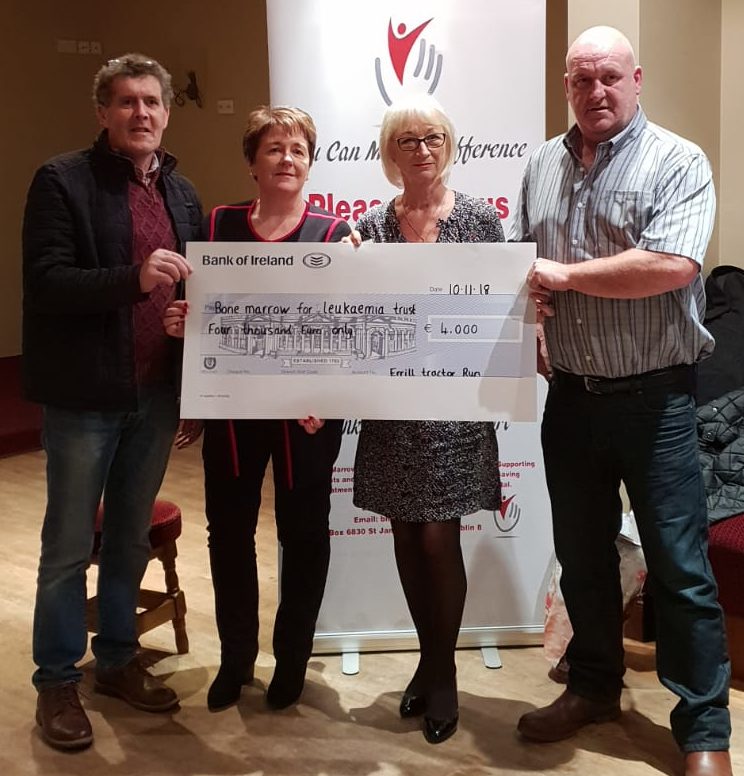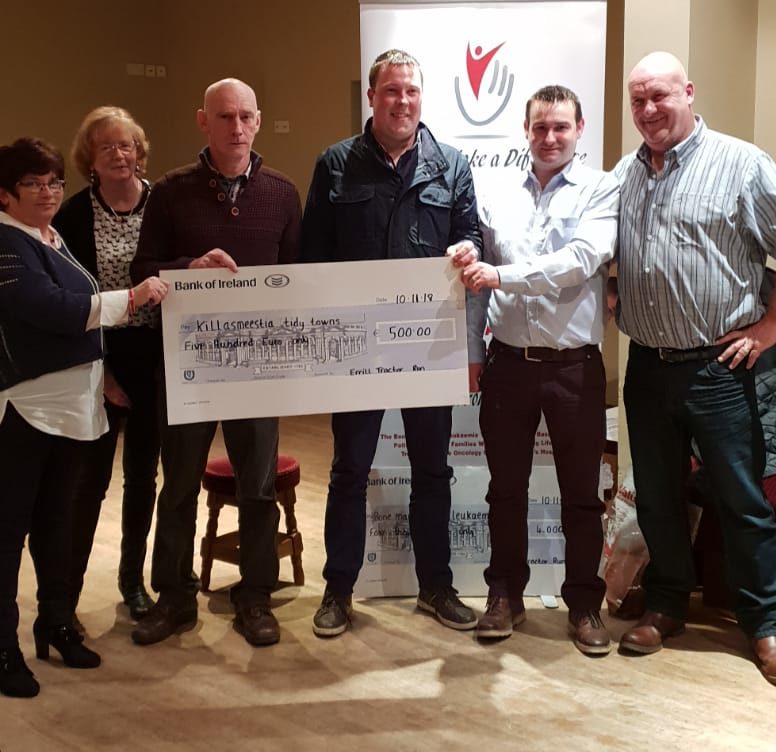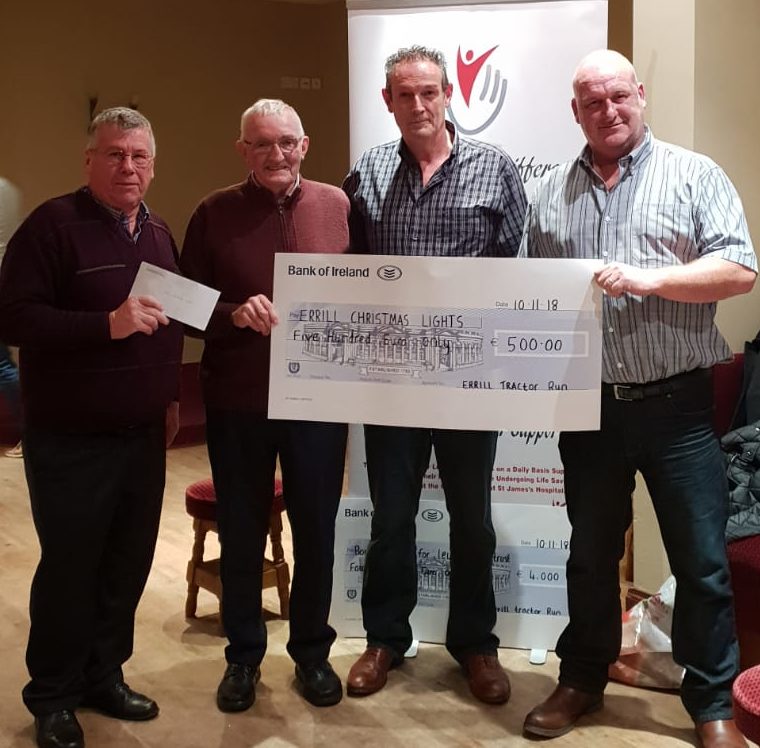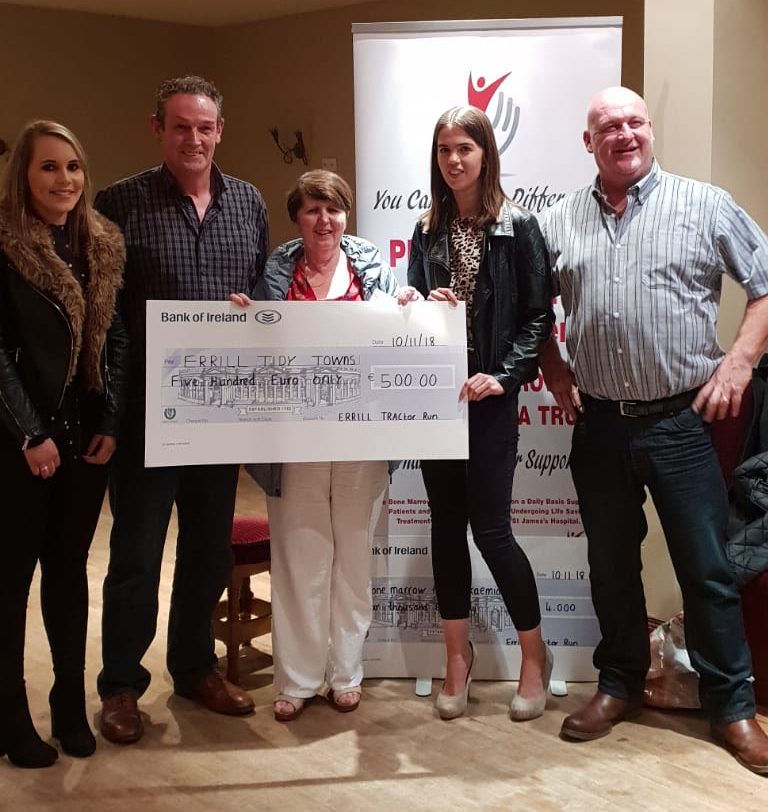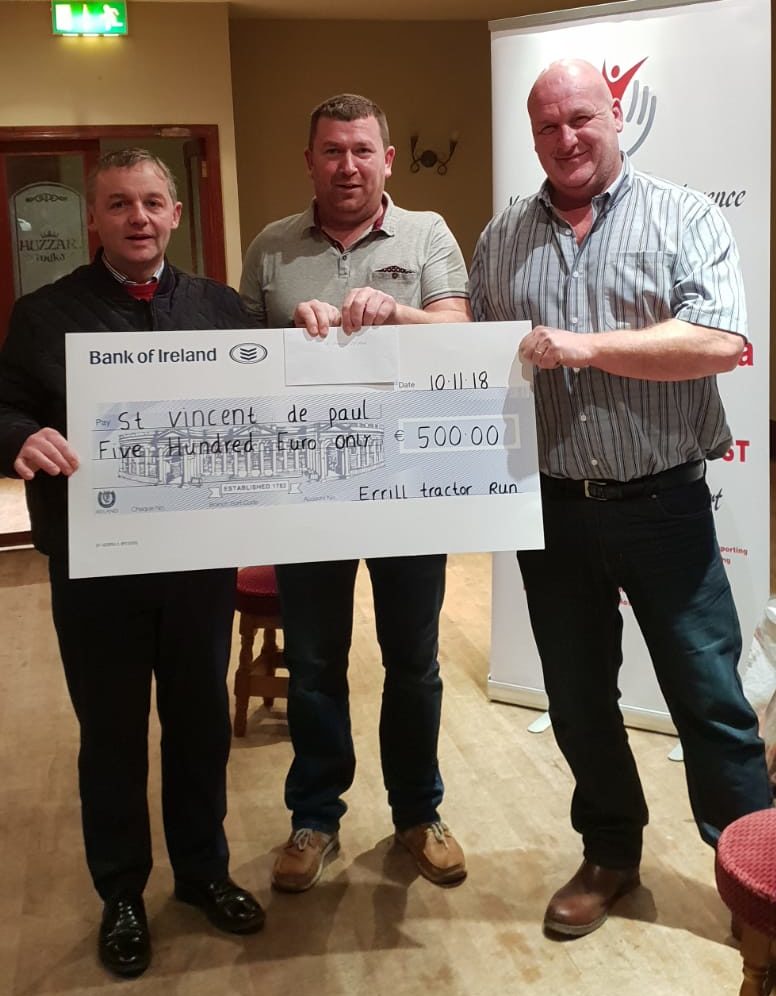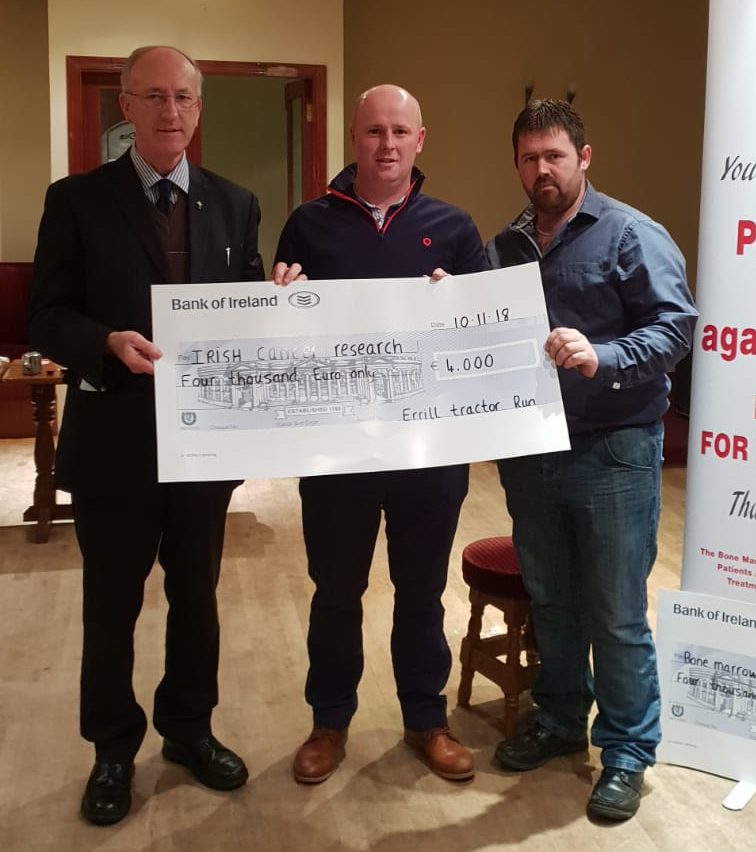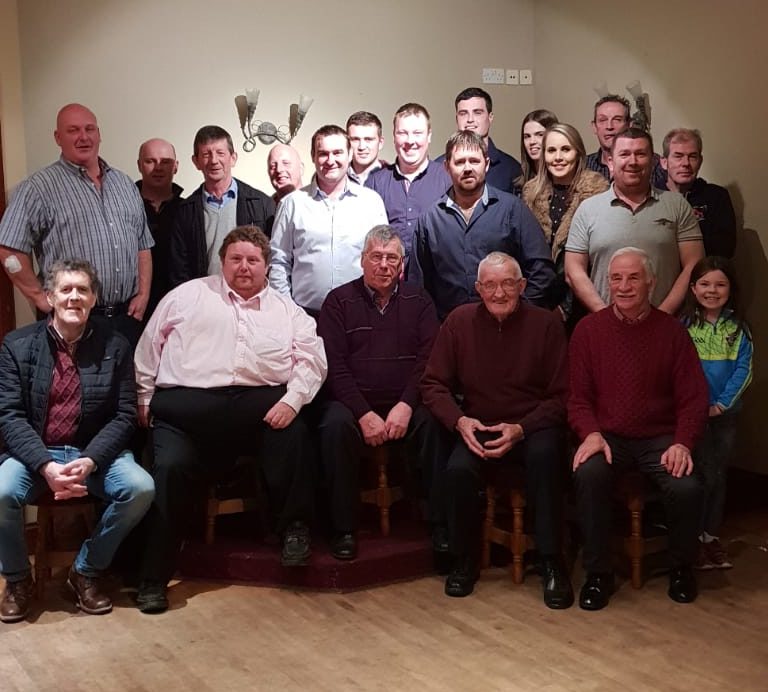 SEE ALSO – In Pictures: Errill Tractor Run proves a big success as they remember Eddie Lowry in style