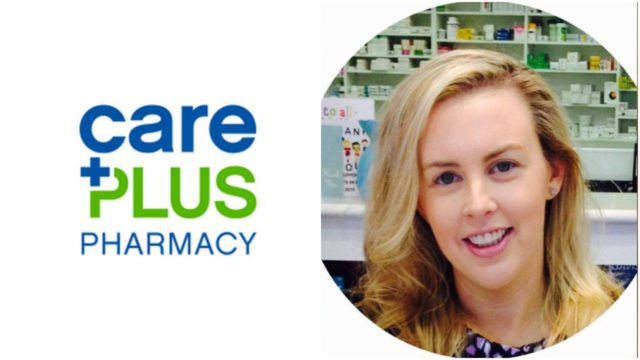 A new pharmacy in Rathdowney – which opened its doors for business in May of this year – is looking forward to its first Christmas in the town.
Clarke's Care Plus Pharmacy is owned by Elaine Clarke, who is the managing pharmacist, and she is joined by a team of staff in the unit adjacent to Breslin's SuperValu and the Post Office.
The pharmacy is open six days a week – until 7pm Monday to Friday and from 9am to 6pm on Saturday.
Elaine and her team offer a number of services including blood pressure checks, expert and confidential advice, delivery service and a text and collect service for prescriptions.
Having trained in the UK, the young pharmacist has years of experience both there and in Ireland.
"It's been a very busy start for us but we're absolutely thrilled with the great welcome we've received to the town," said Elaine.
"I was delighted when the opportunity arose for me to open my own pharmacy here in Rathdowney. It is a great pleasure for me to be working as a community pharmacist and I am very conscious and grateful for the support that I'm receiving.
"Rathdowney is a town and an area with a great community spirit and there's so much going on. We're so grateful to every one of our customers so far and look forward to serving the community any way we can."
Christmas at Clarke's CarePlus
"We're looking forward to our first Christmas in business. Christmas is a great time of year in a pharmacy – it's always very busy and good-humoured and we've a range of great present ideas in stock."
We specialise in bespoke hampers made to order and always have an array ready to choose from also. 
Join us in store on Friday December 7th for our VIP event. There will be plenty of gift ideas in stock with discounts applied all day and a free gift wrapping service.
Clarke's CarePlus Pharmacy – find us on Facebook or contact us on 0505 48412.
Care Plus Pharmacy is "the fastest growing consumer retail brand in the independent pharmacy sector in Ireland".
SEE ALSO – Check out the dedicated jobs section on LaoisToday.ie