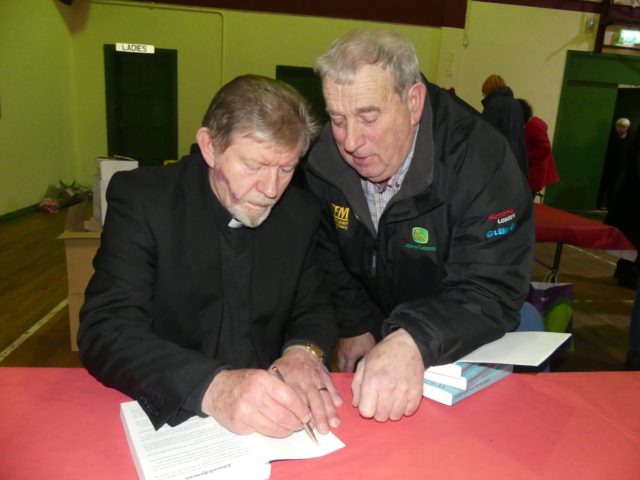 The GAA Centre in Portarlington is a big place but it was packed on Friday night as local priest Fr Sean Hyland launched a book detailing his incredible life story.
Whisperings of My Soul tells Sean Hyland's story, from growing up on a small farm in Portarlington, through his education and training as an Electrical Engineer, a time spent working in Canada and meeting and marrying Liz Myron from Arles in the 1970s.
Tragedy was to strike the young couple as their two children – Seana and Kieran – both died as infants.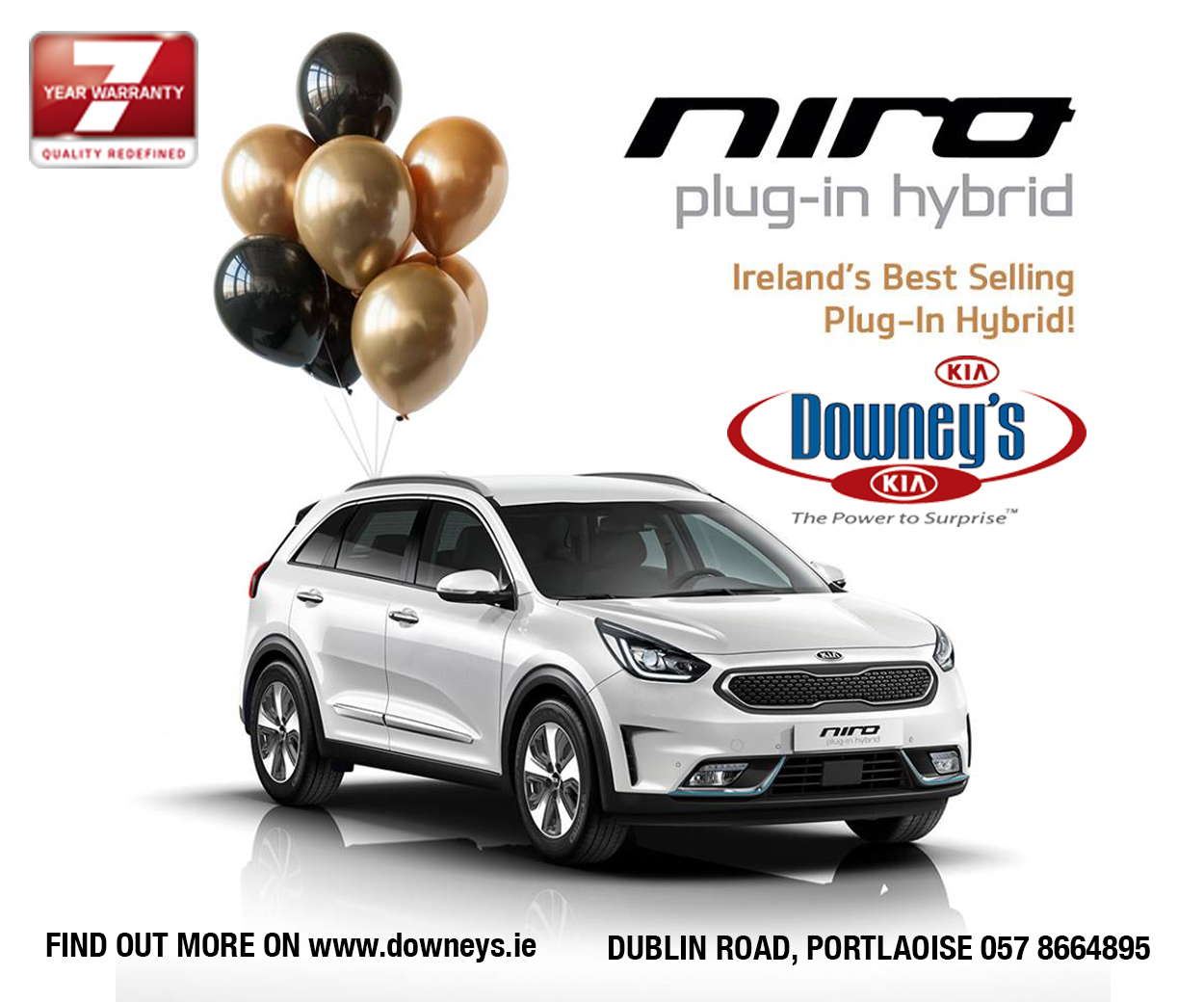 "Liz's deep faith helped her survive the heartbreak but Sean became an angry man after the devastating loss," says the blurb on the back of the book.
"Channelling his aggression into his career, he became a recognised leader in international manufacturing and start-ups, and he set up Hewlett Packard Manufacturing in Ireland."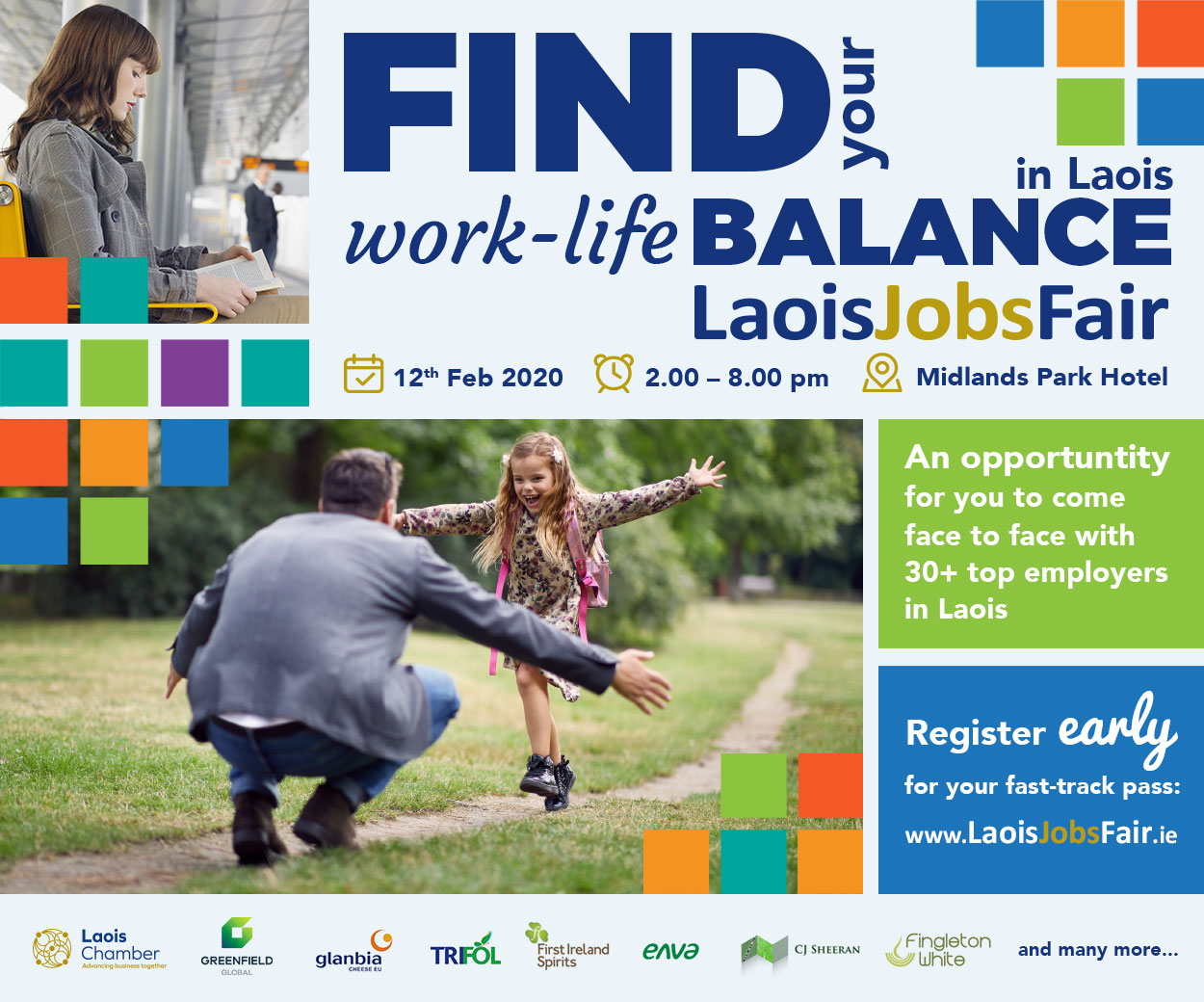 "Thanks to the gentle influence of his devout wife, Sean was inspired to return to the church and begin a spiritual journey of healing."
Sean retired in 2006 but was dealt another devastating blow in 2008 when Liz passed away following a battle with cancer.
"He recieved the help he needed through many heavenly belssings and consolations of faith that let him know his family are close by and watching over him."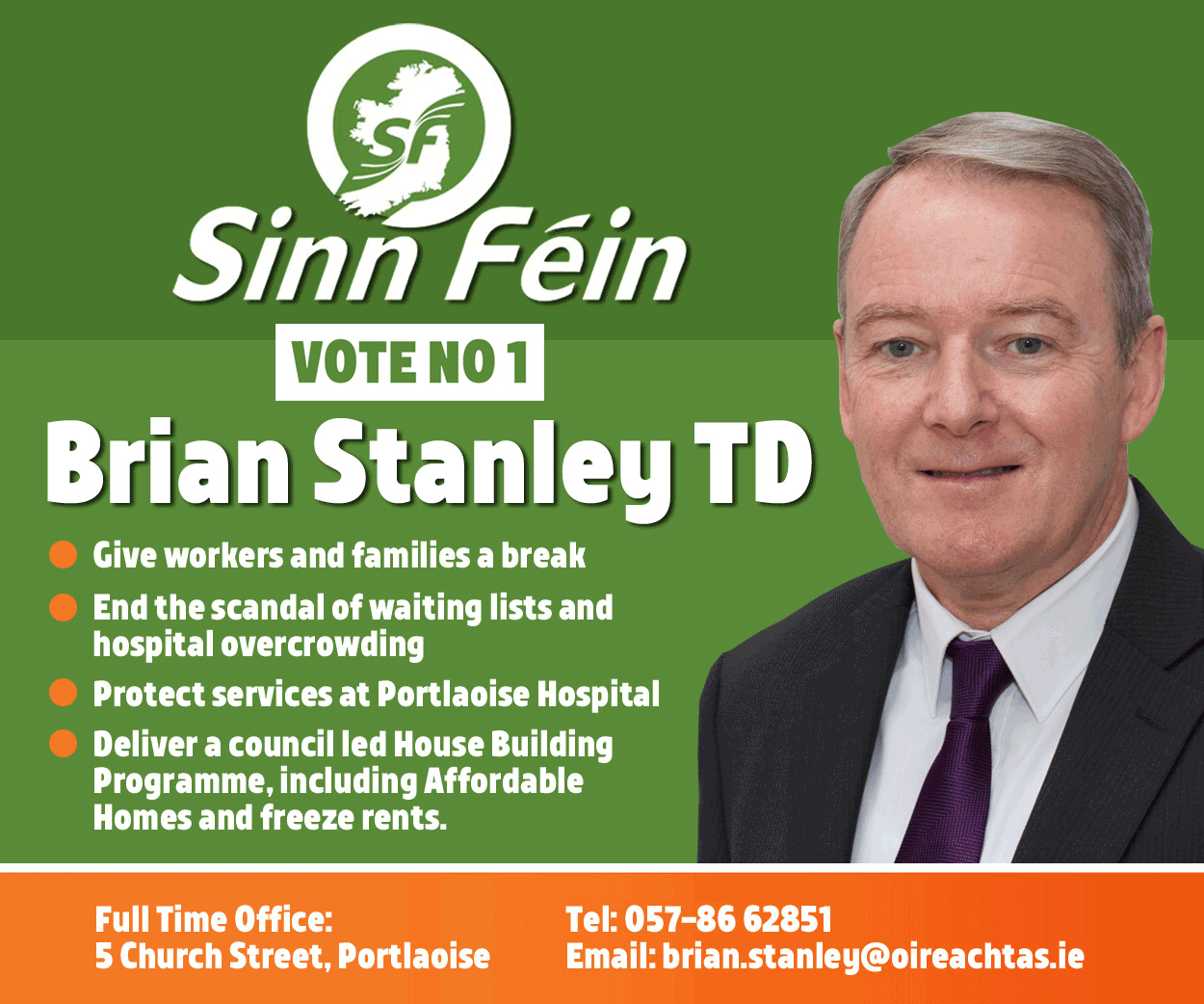 In 2010 Sean started training to be a priest in Rome and was ordained in July 2014 by Bishop Denis Nulty. Fr Sean Hyland is now a curate in the Rhode and Clonbollogue parishes in Offaly but lives in his native Portarlington.
Bishop Nulty was in attendance on Friday evening as well as Bishop James Moriarty and there was representatives from a wide cross section of the local groups and communities as well as Deputy Fiona O'Loughlin.
Dr Larry Fullam was MC for the event and entertainment was provided by the Burbage School of Dancers and the Finnegan Newell choir.
Fr Sean issued a heartfelt thanks to all who made his evening possible on his Facebook page after the event.
"My compliments and sincere thanks to the Kara Burbage and the Burbage School of Dancing for a beautiful exhibition of Irish
Dancing at its very best. To Patricia Finnegan, Edward Newell and the Finnegan Newell Choir for beautiful hymns, carols and especially an awesome solo rendition by Patricia.
"To Fr Tom Dooley, and to Emeritus Bishop Jim Moiarity, to all my fellow priests who attended providing great support. A very special thanks to Bishop Denis Nulty for his wonderful insightful and sometimes humorous summary of the book.
"To Dr Larry Fullam for his masterful choreography. To the Portarlington GAA committee for making The McCann Centre  available. To the volunteers who worked behind the scenes providing refreshments to all. To my family for their great support, especially PJ and Joyce.
"And above all for the wonderful Julia Levy for organising it all – Julia you are a Star.
"And last but not least to all of you who came along in support,a sincere thanks and my promise you are in my prayers."
The book is available now to buy in all parish shops in the Kildare and Leighlin Diocese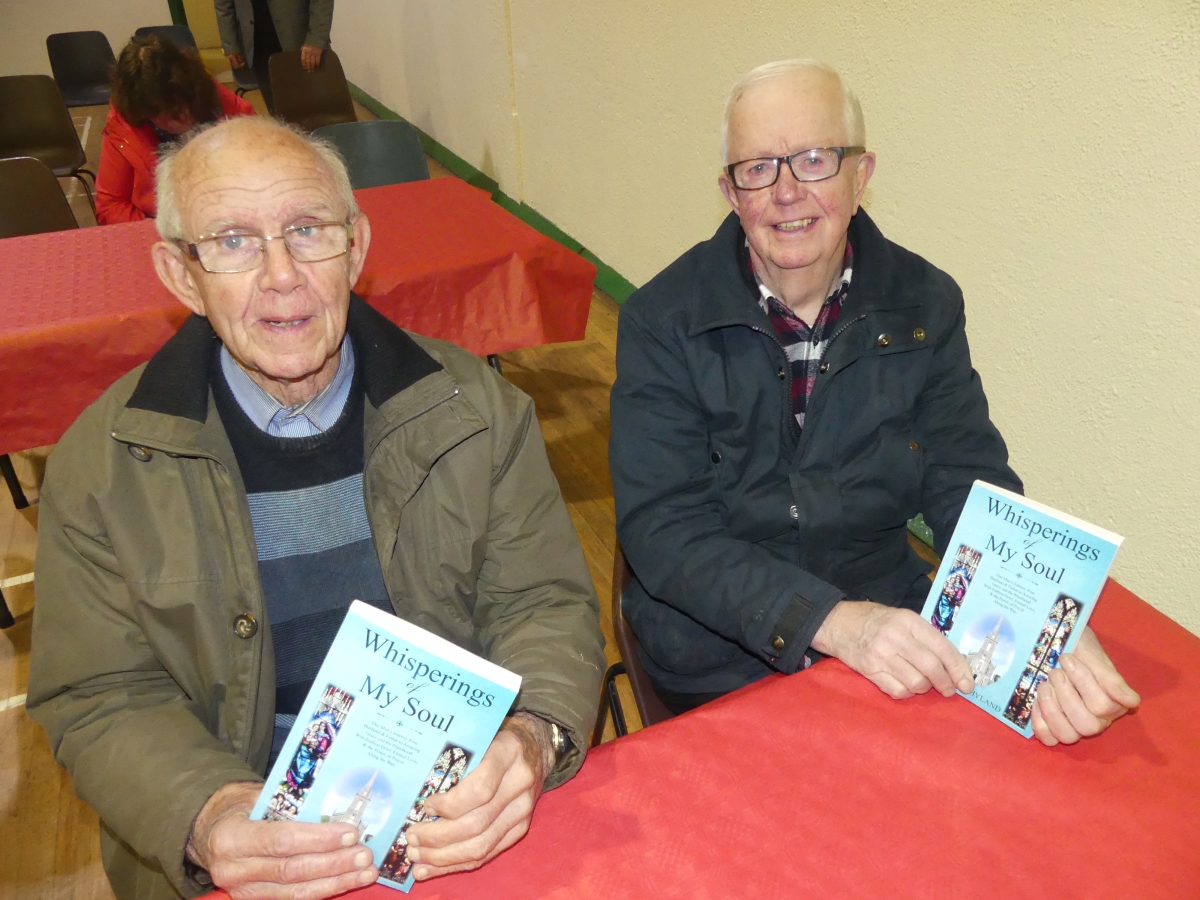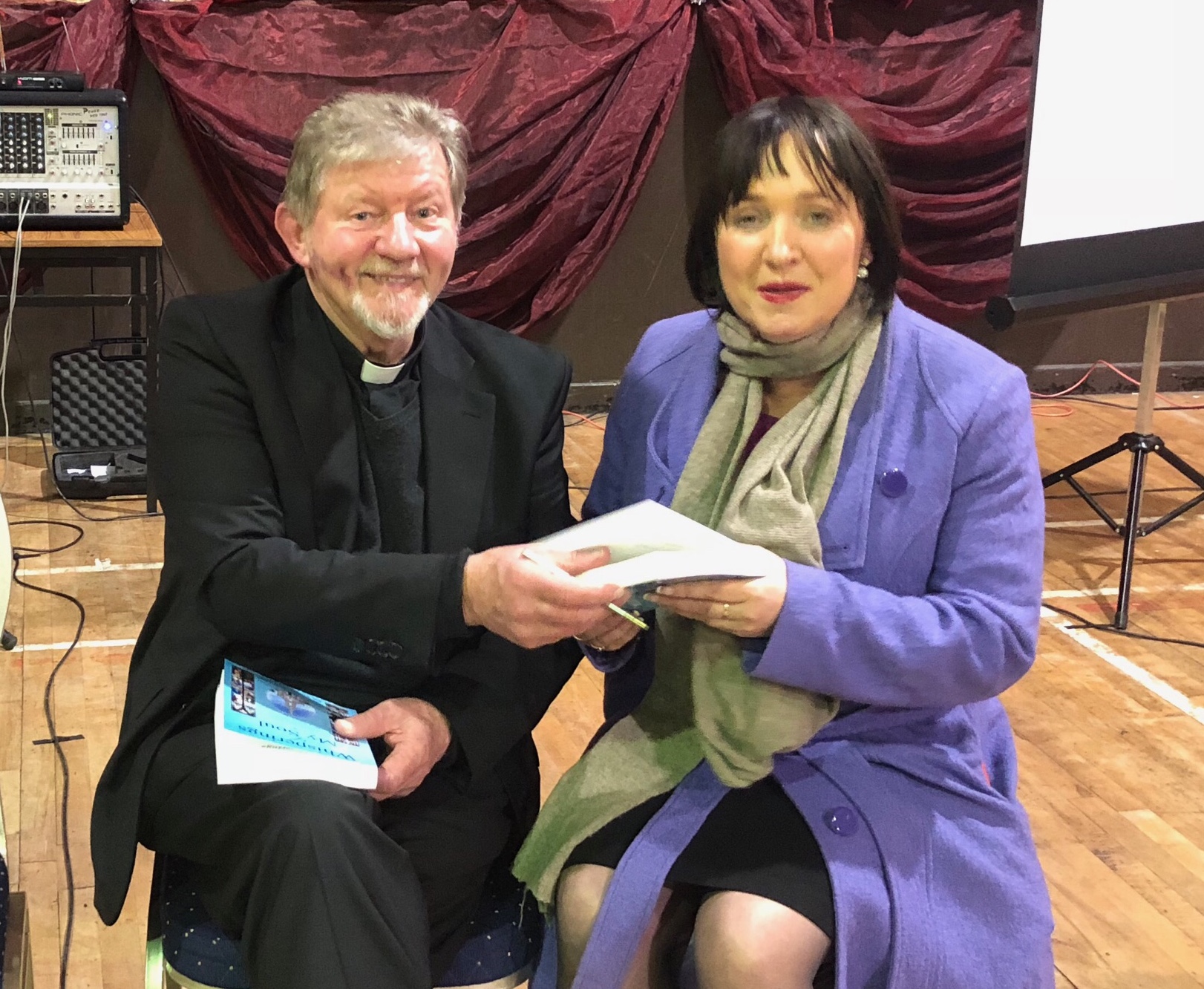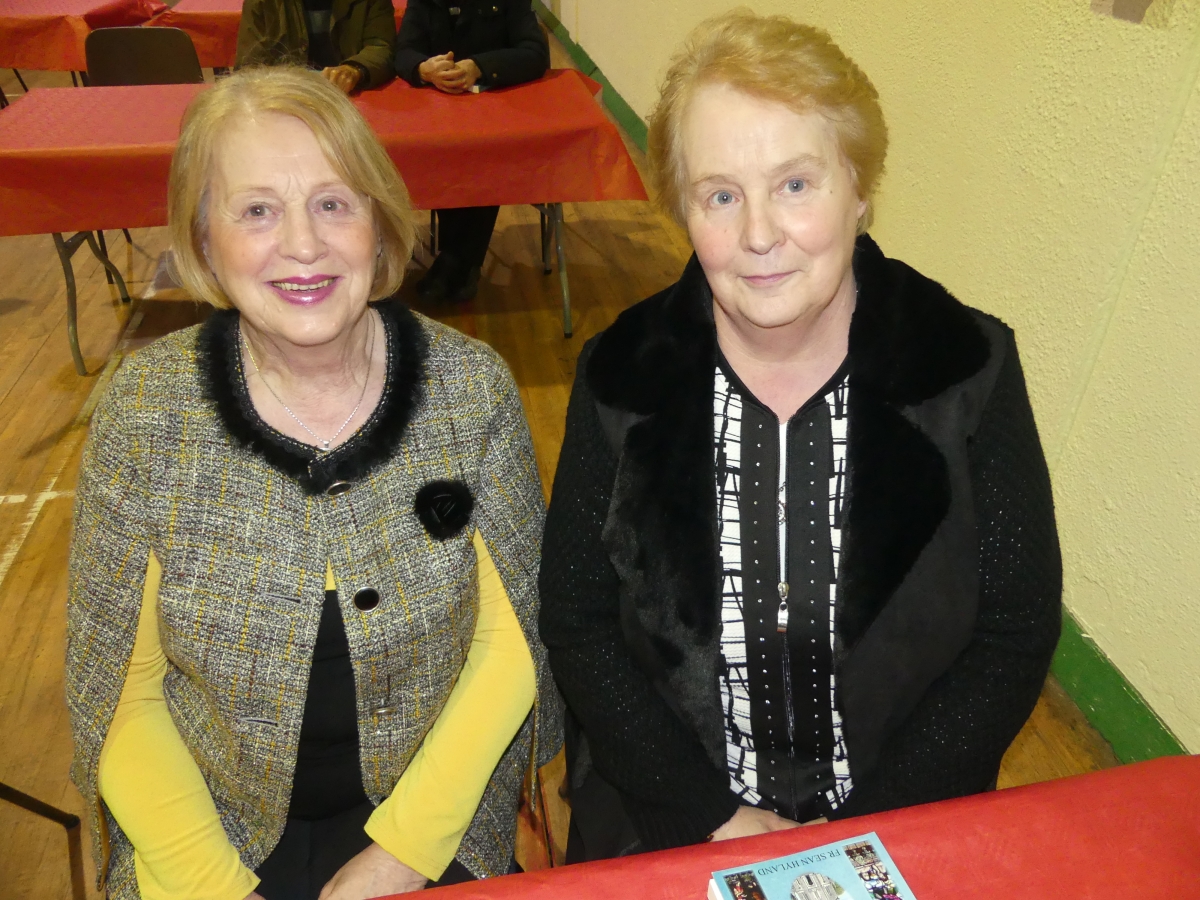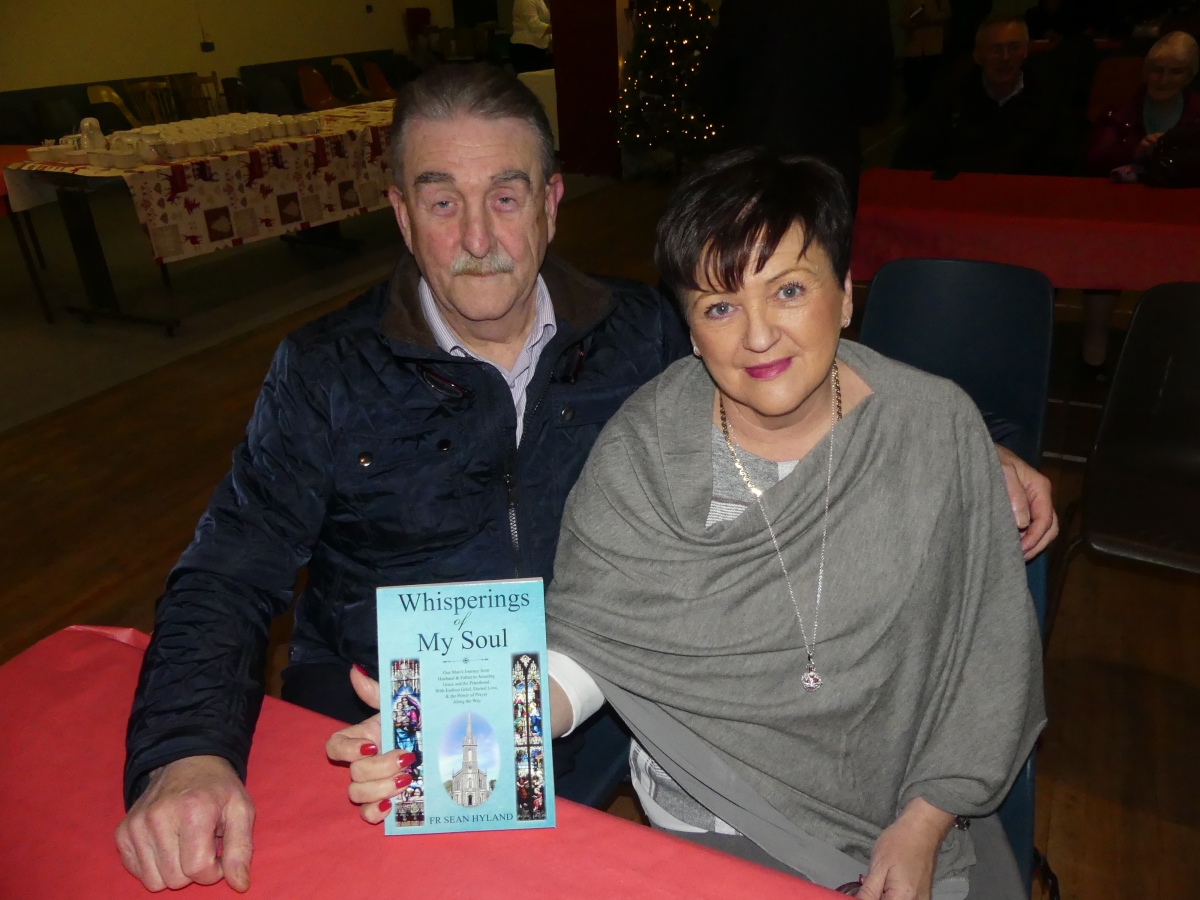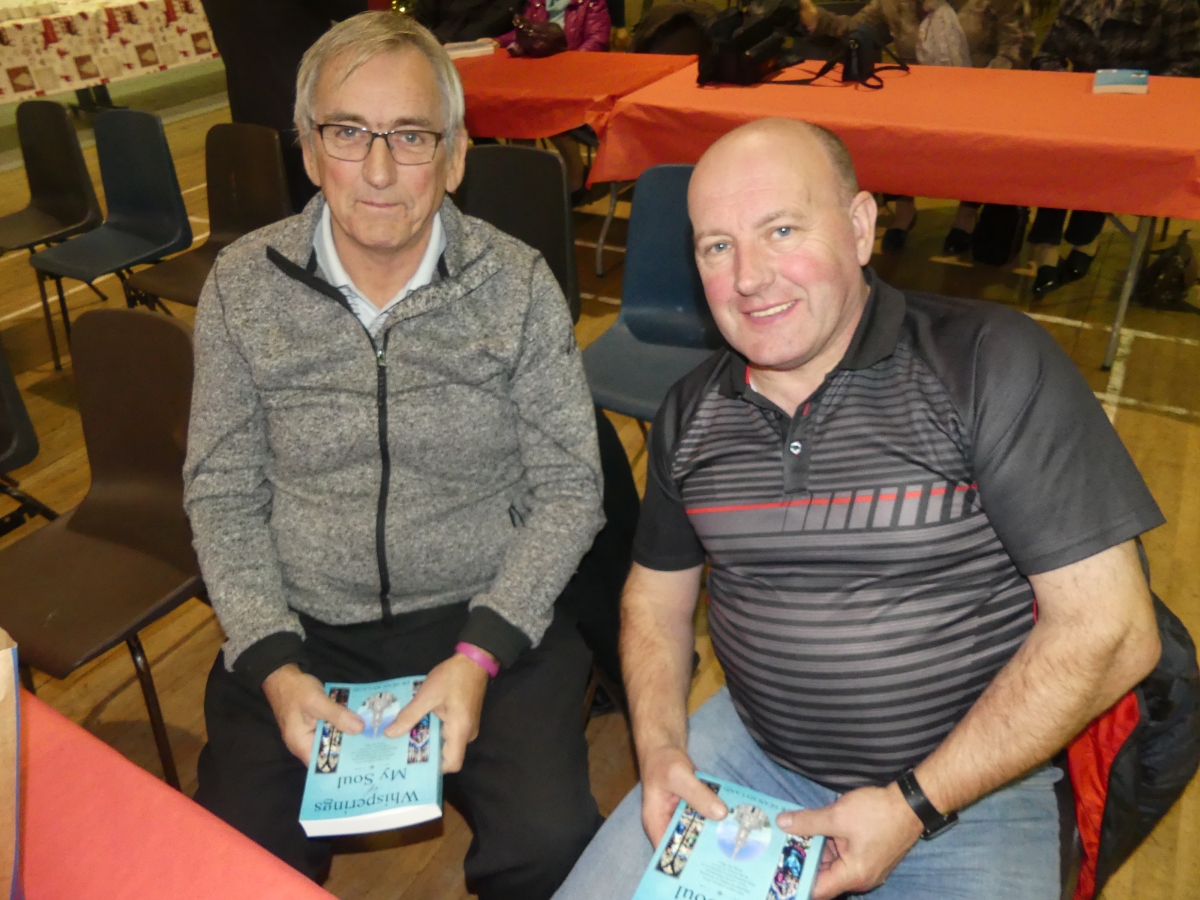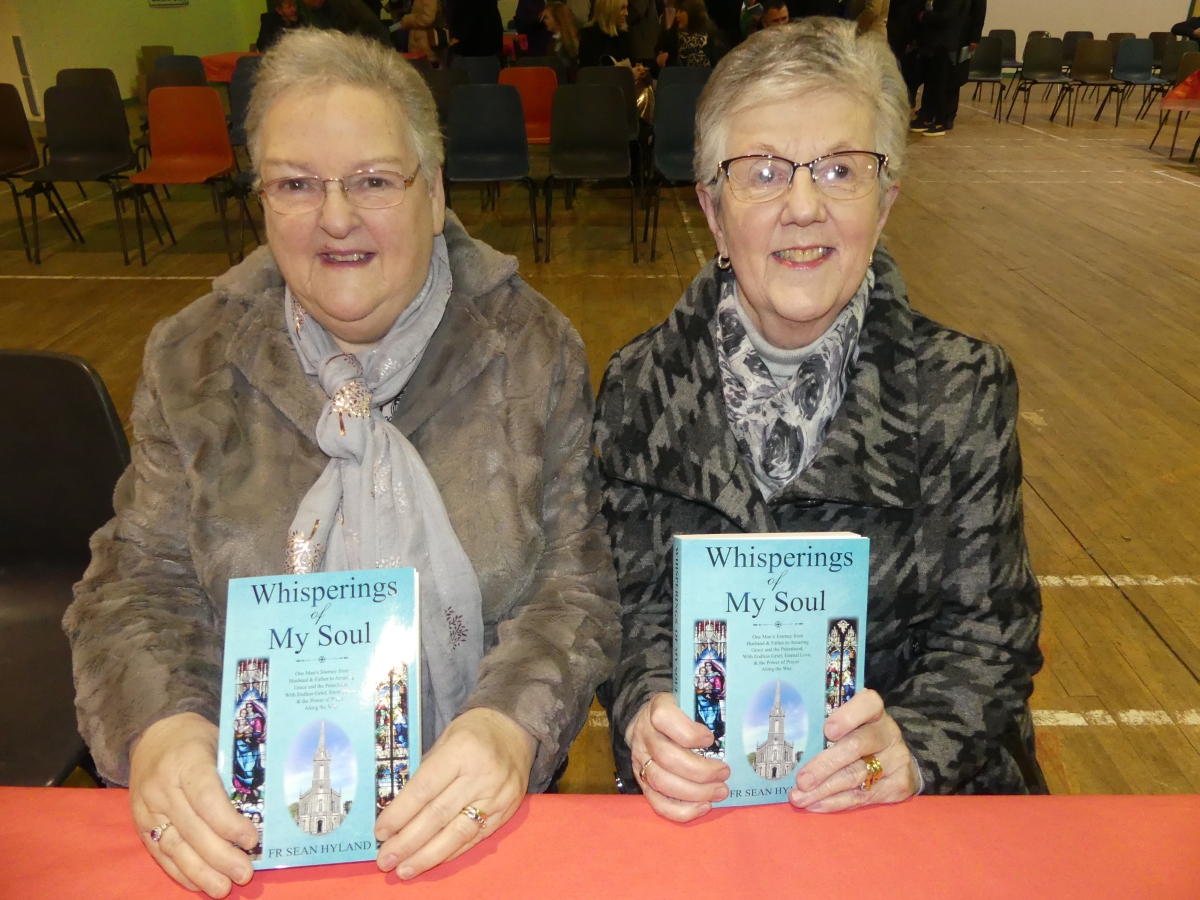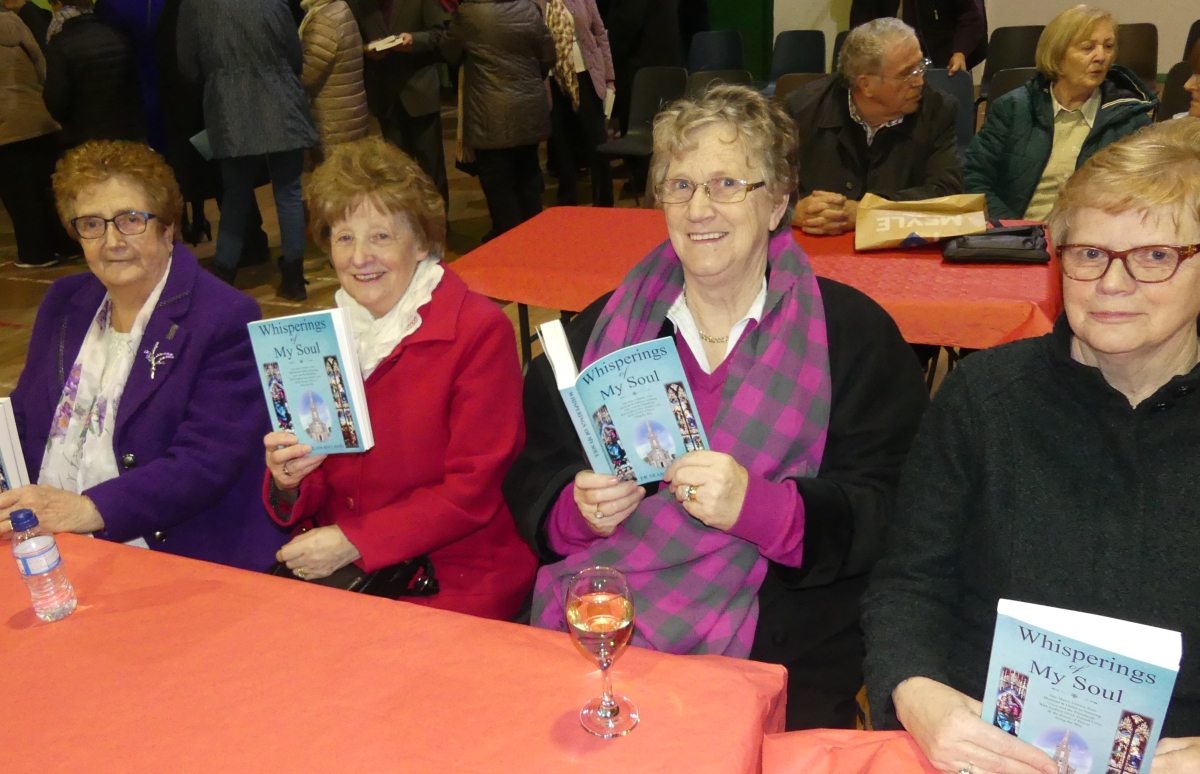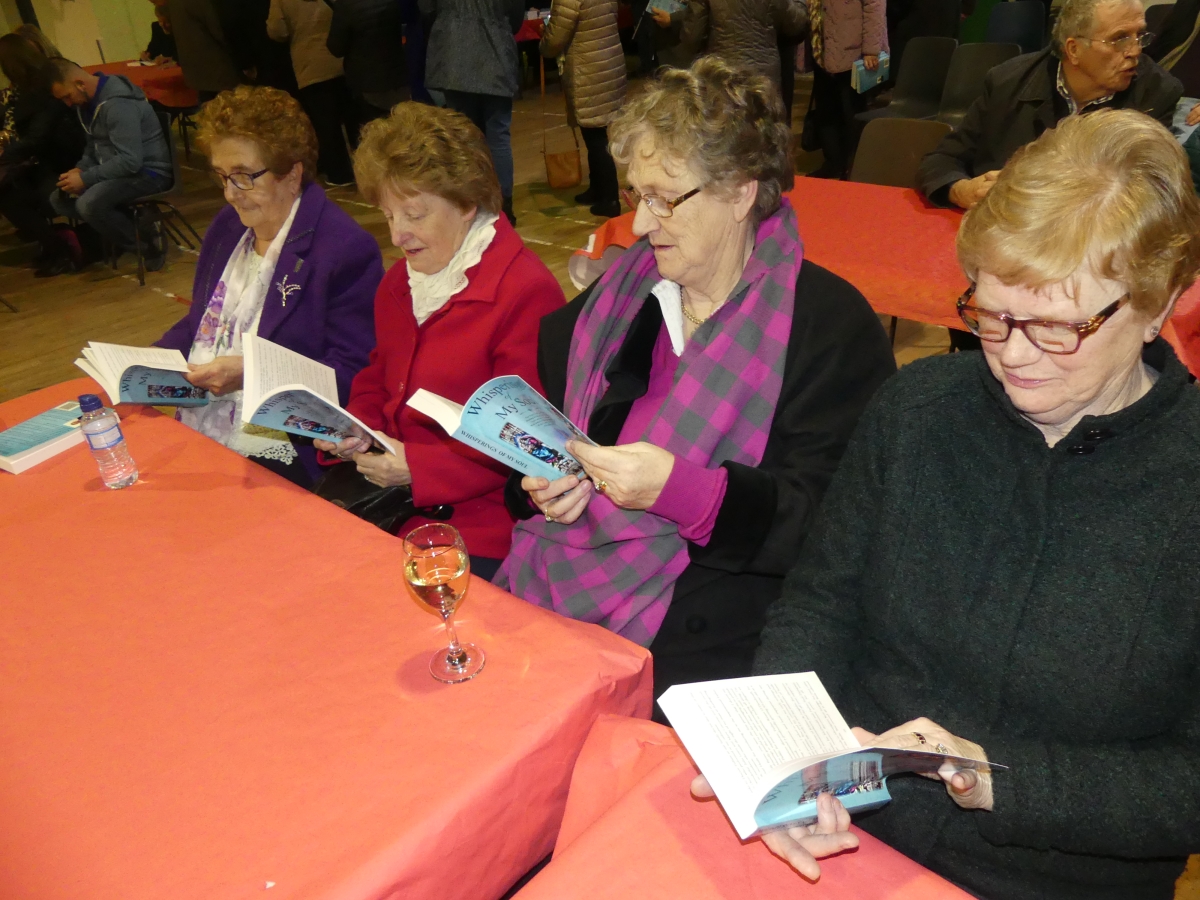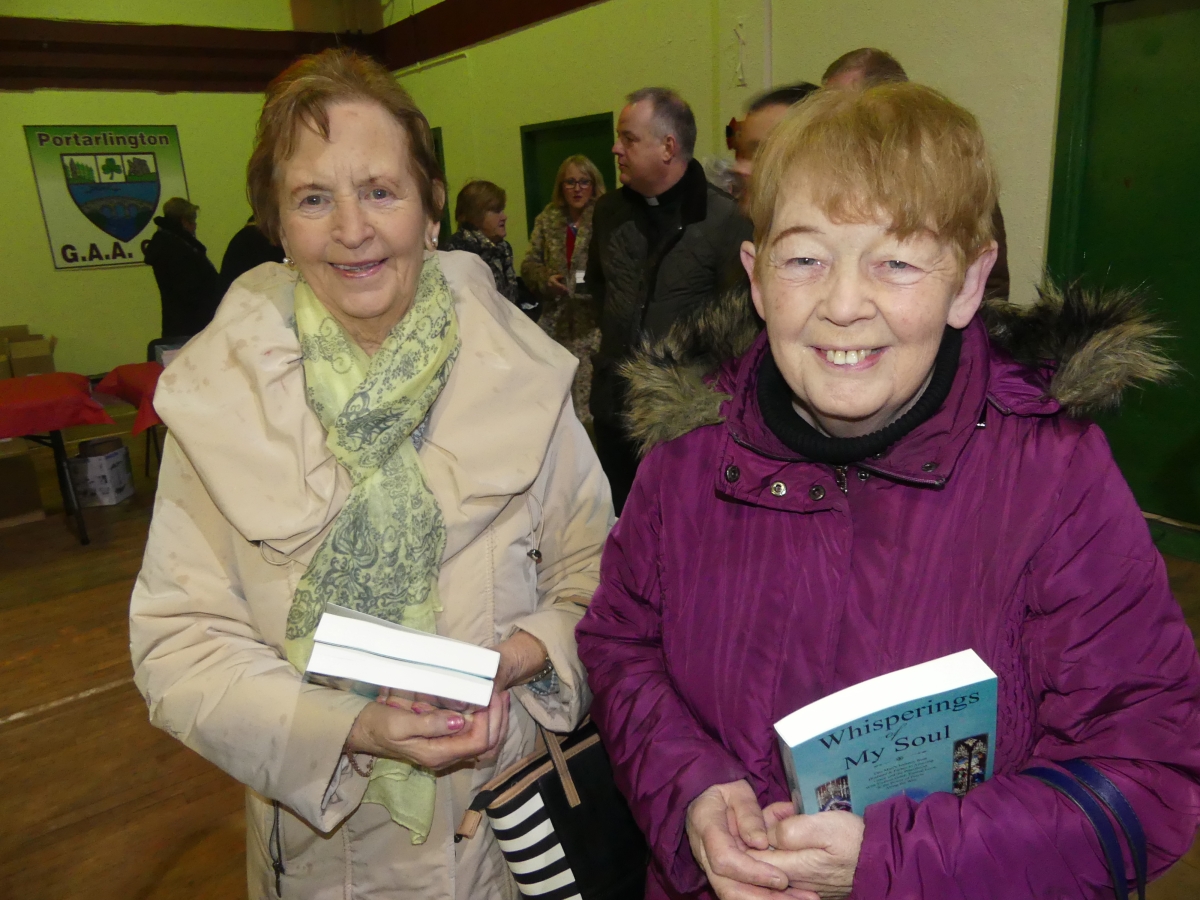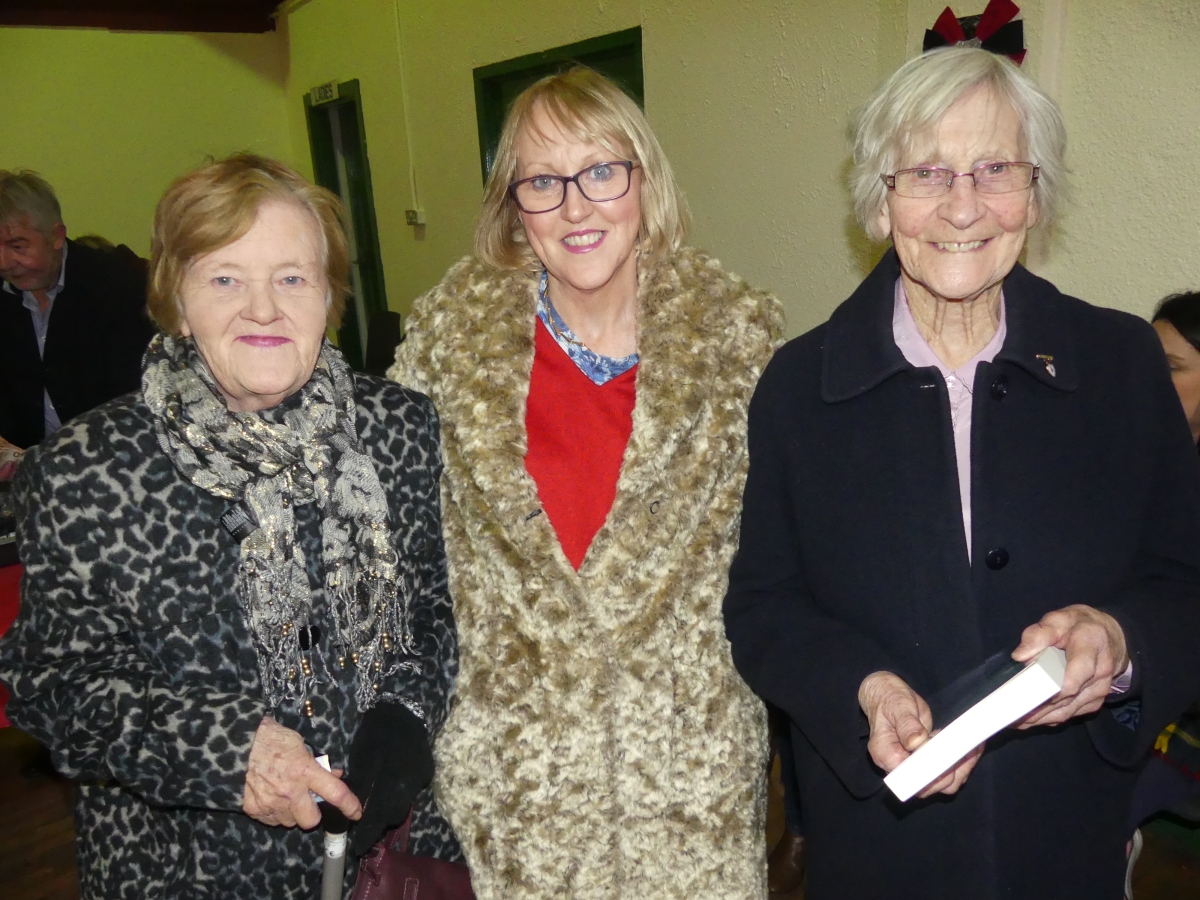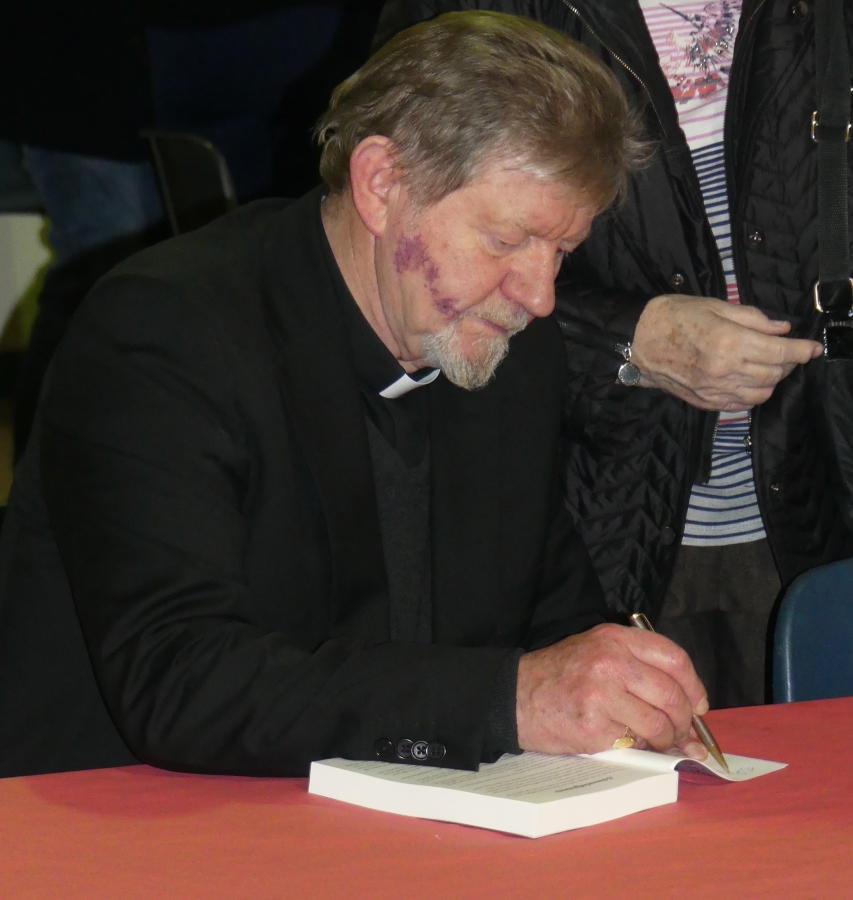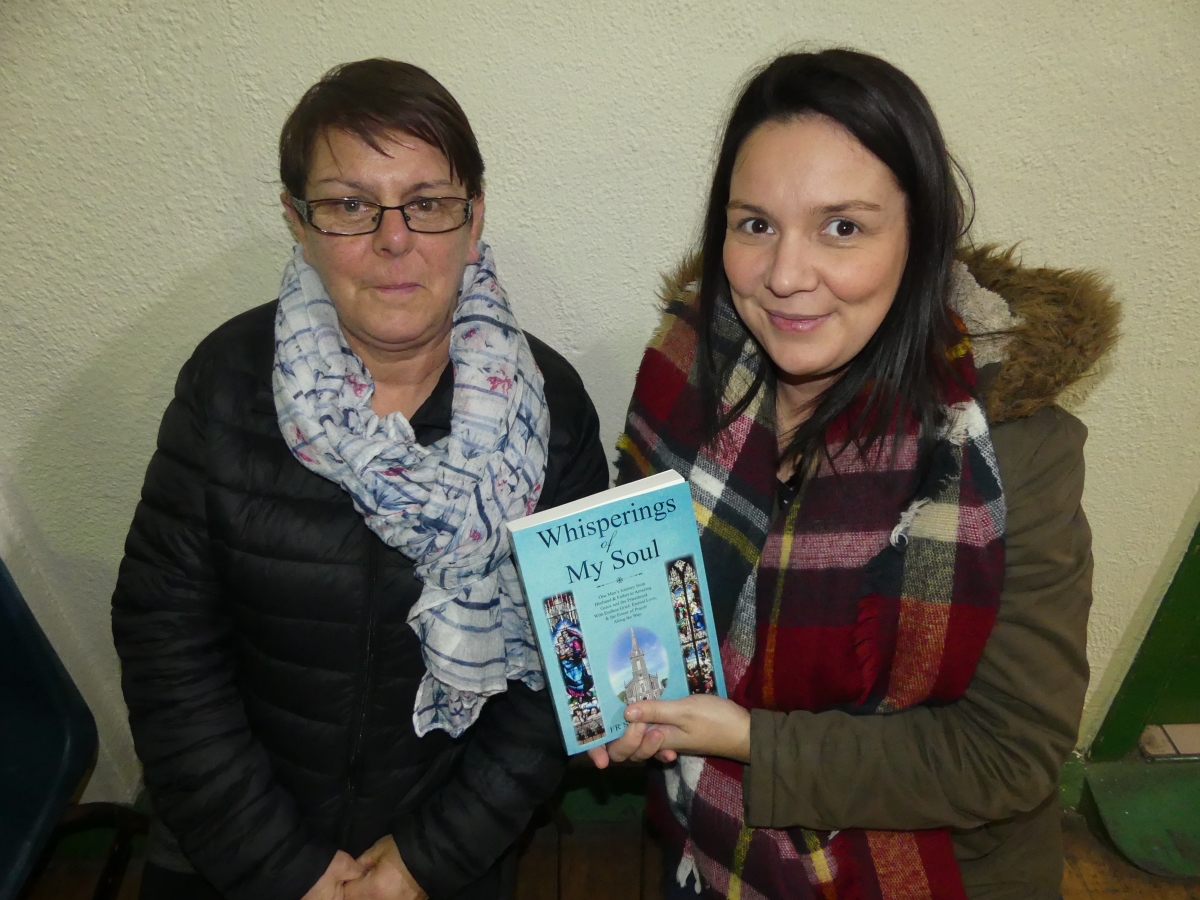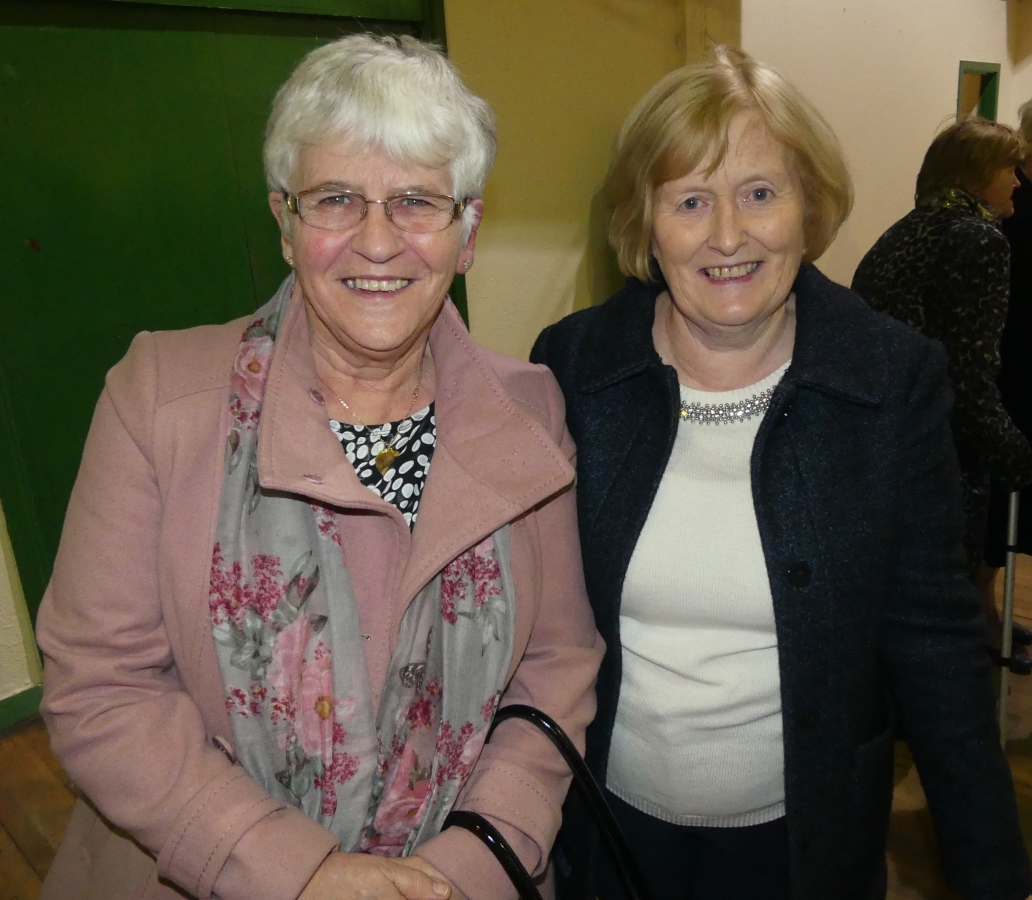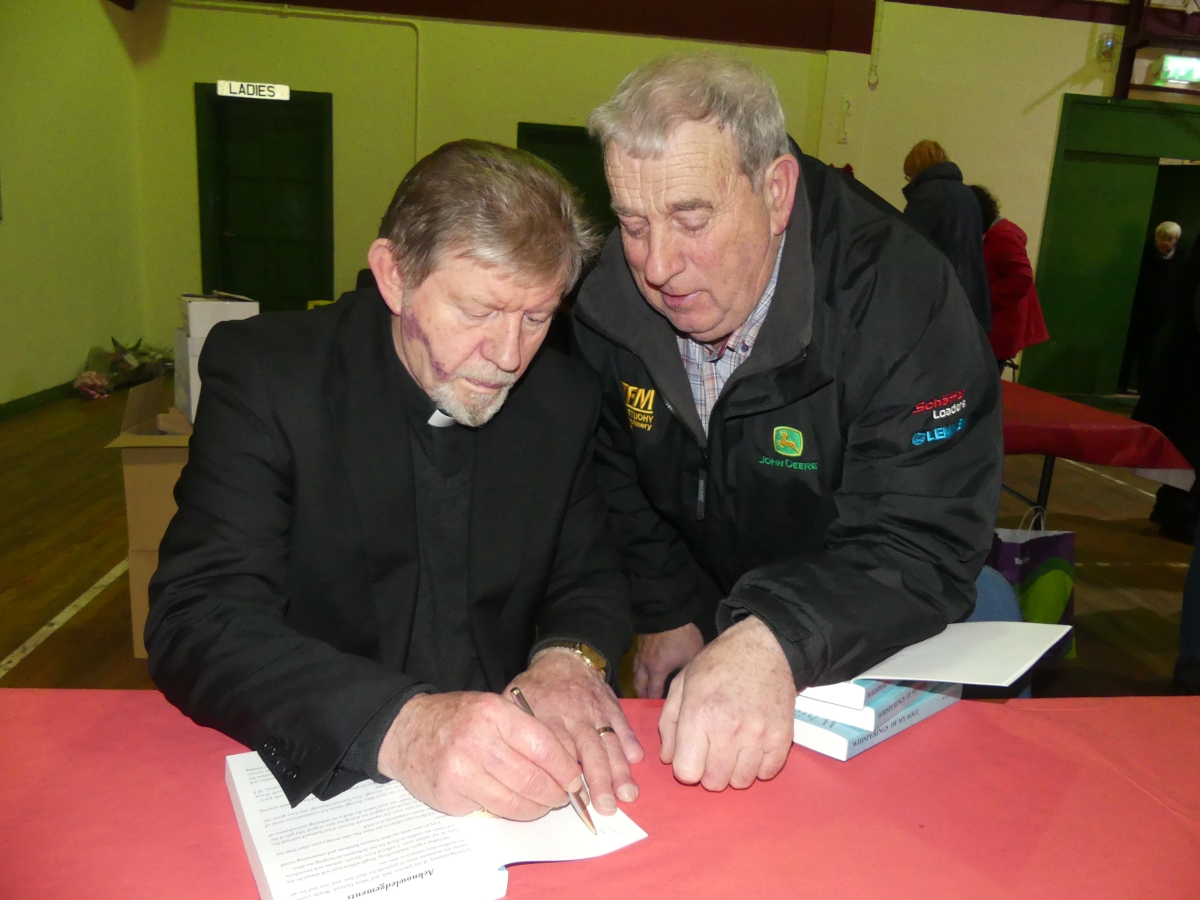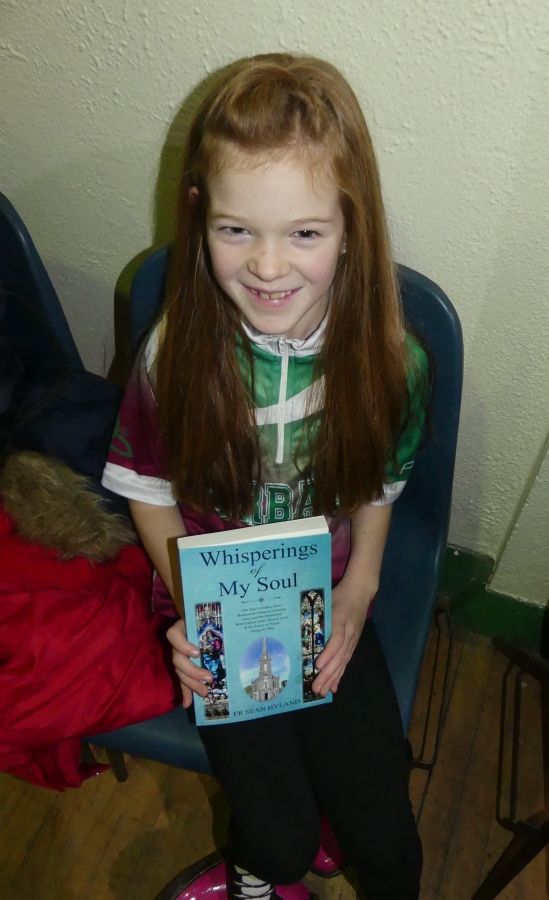 SEE ALSO – Groups and charities benefit over €30,000 from Electric Picnic Residents' donations