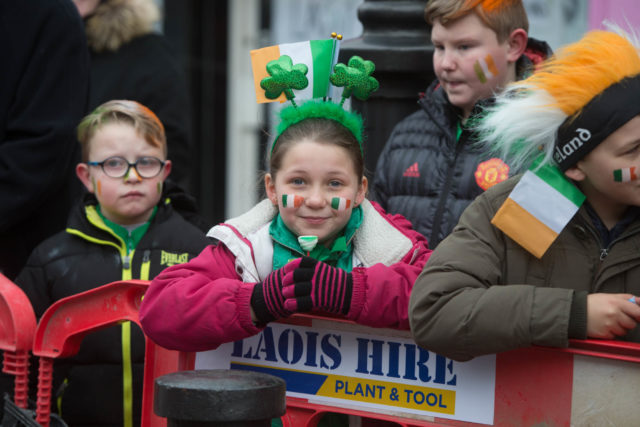 It was one of the biggest 'Will they, won't they' sagas of 2018.
It was initially announced that the Portlaoise St Patrick's Day would be cancelled for this year as the organising committee stated there were not enough necessary funds to run the event.
Then, there was a last ditch effort to save the St Patrick's Day Parade, which was unsuccessful.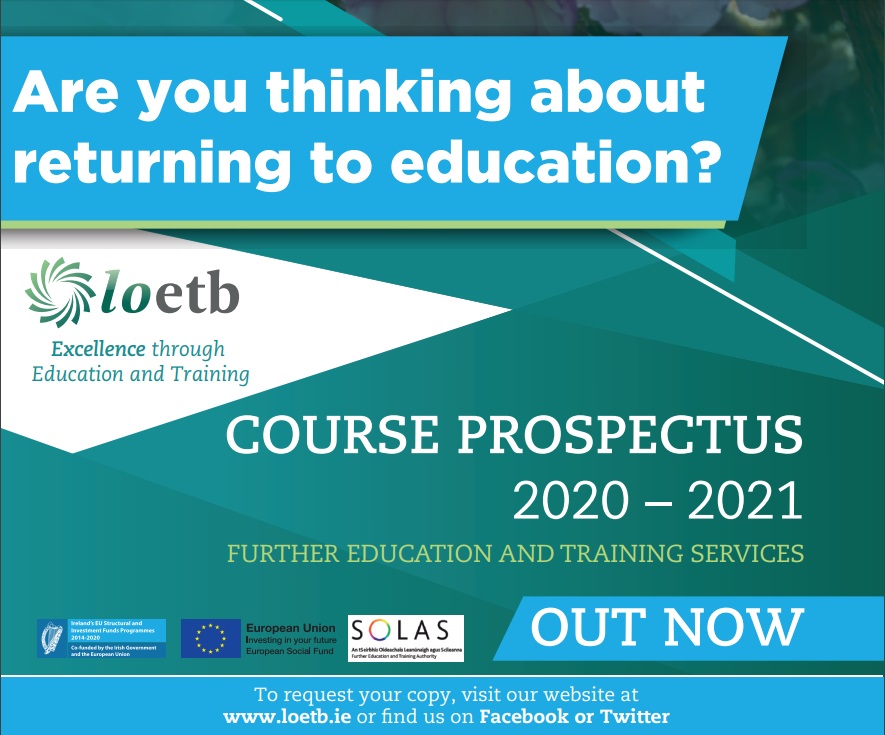 A meeting was between the parade committee members and Laois County Council to see if insurance issues could be resolved to allow the parade take place.
However, by the end of February the incredible on-off saga ended as it was confirmed that the Portlaoise St Patrick's Day parade was definitely taking place and they delivered in style once again.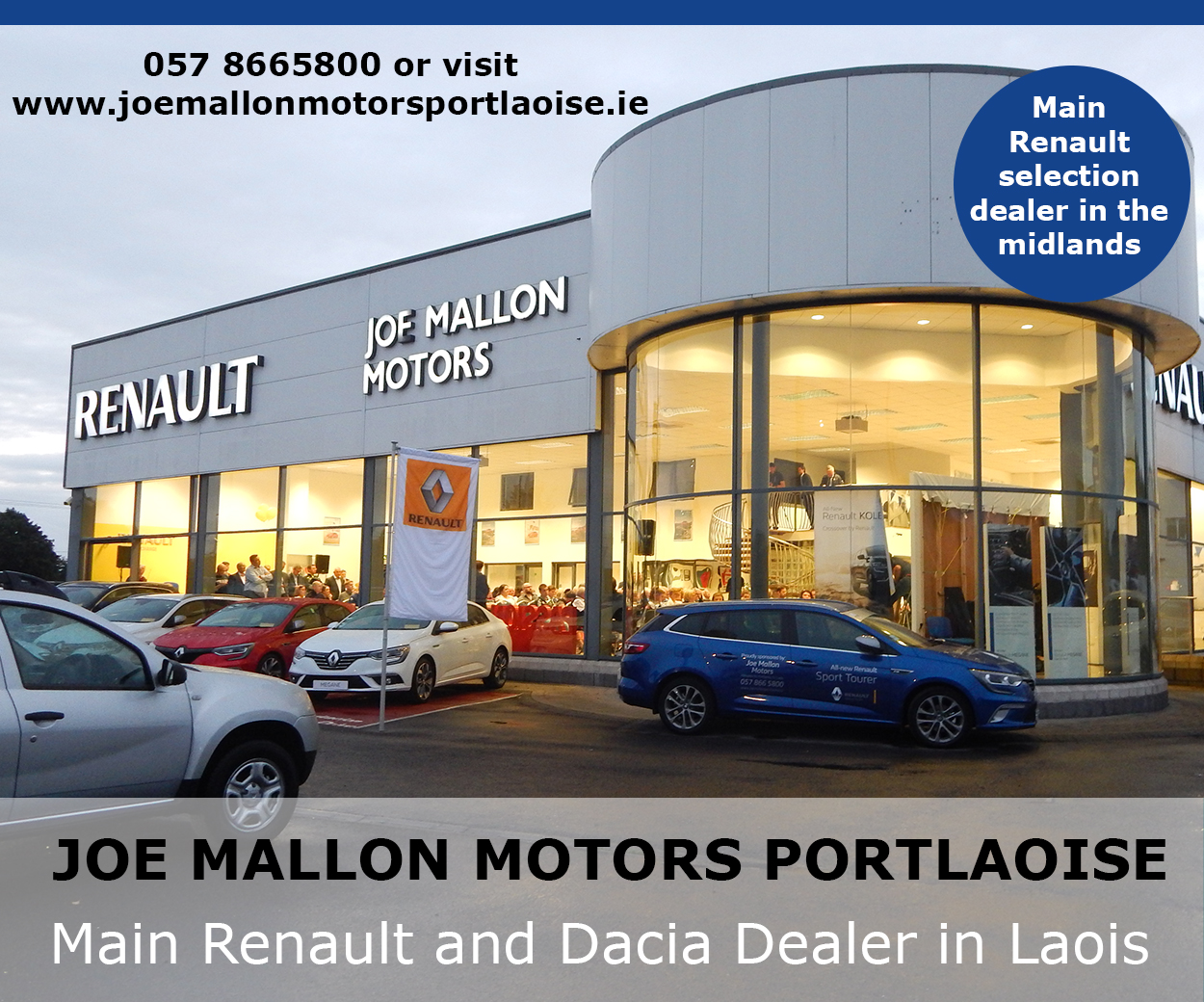 ---
It may have experienced a soap opera-style on-off drama but once the decision was made to go ahead with the Portlaoise St Patrick's Day parade, you just knew they'd deliver in style once again.
The biggest parade in the county, fittingly in the county town, was another roaring success with hundreds lining the streets, braving the bitter cold to watch this year's version.
Members of St Francis school were this year's Grand Marshals and they led the way brilliantly – driven in a convertible mercedes by school principal Malachy McNulty, a man well used to leading the way for The Town, having served as manager of the Portlaoise senior footballer for the last couple of seasons.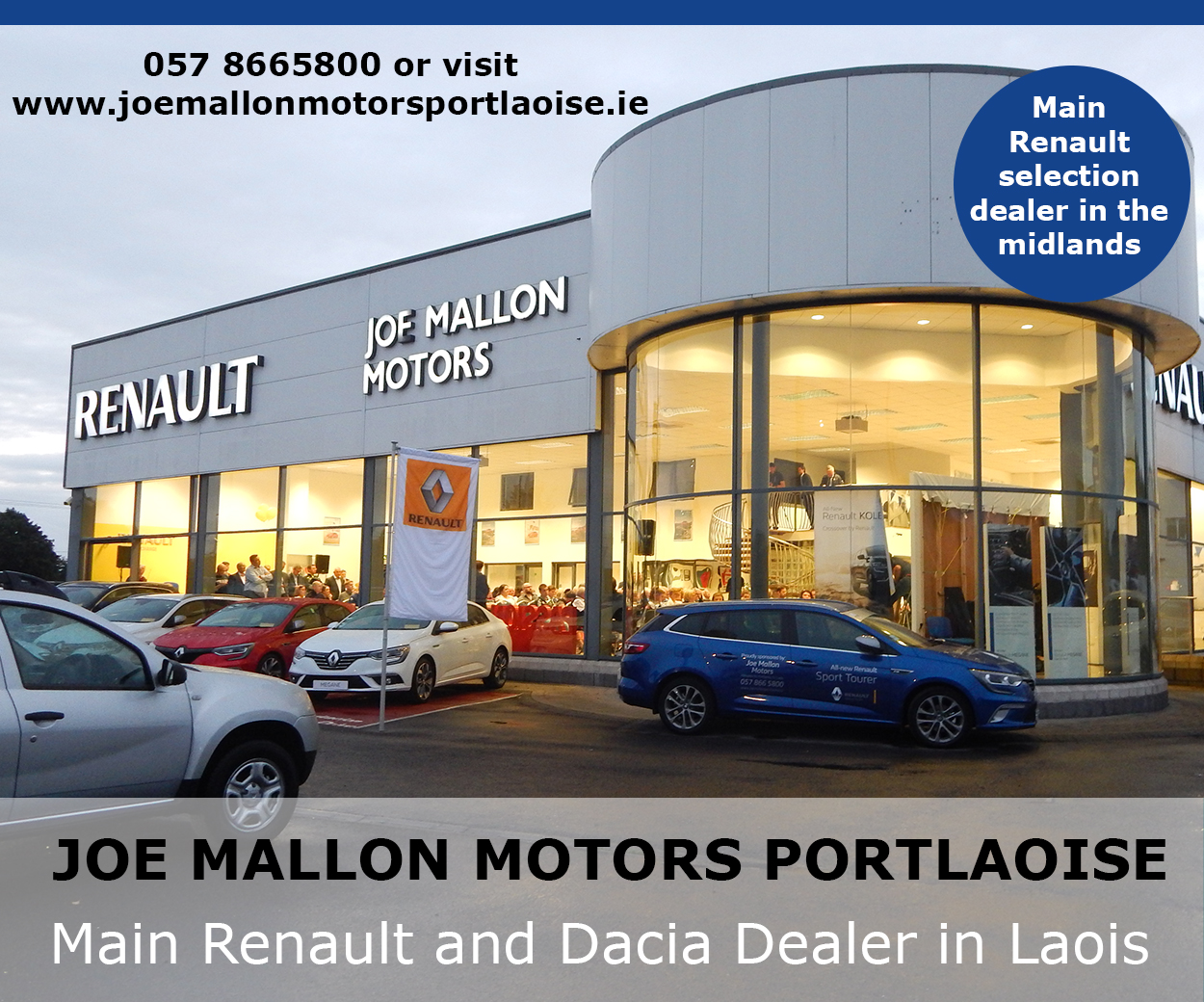 Indeed the Portlaoise GAA club had arguably the biggest presence in the parade with a massive number of their underage players and parents making an impressive impact.
Led by the 'Portlaoise Queen' float with the Jack Delaney Cup proudly displayed by one of their young members they got a big cheer from the crowd, egged on by MC Cllr Noel Tuohy who got it hard to hide his club allegiances.
Ballyfin GAA Club, Portlaoise Soccer Club and Portlaoise Panthers Basketball Club were all part of the parade too as well as Gaelscoil Phortlaoise, the Lawless and Lynam Schools of Irish Dancing, Portlaoise Tidy Towns, Laochra Laoise, the Dunamaise Arts Centre and members of the Lithuanian and Nigerian communities in Portlaoise.
Cllr Tuohy was his typical good-humoured self with a word for all the participants and was joined on the viewing stand by fellow councillors Catherine Fitzgerald, Willie Aird, Caroline Dwane Stanley and Deputy Brian Stanley.
Fr Paddy Byrne and Fr David Vard were among the others in the important seats along with members of the Portlaoise UN Veterans, great community woman Eileen Hayes and Donal Brennan, Director of Services at Laois County Council.
Cllr Tuohy managed to coax a song out of birthday boy Fr Paddy Byrne who did a fine rendition of Fields of Athenry.
With the Market Square blocked off for the day and transformed with a range of children's entertainment, the festivities continued for the afternoon.
Alf Harvey captured this wonderful set of images for us.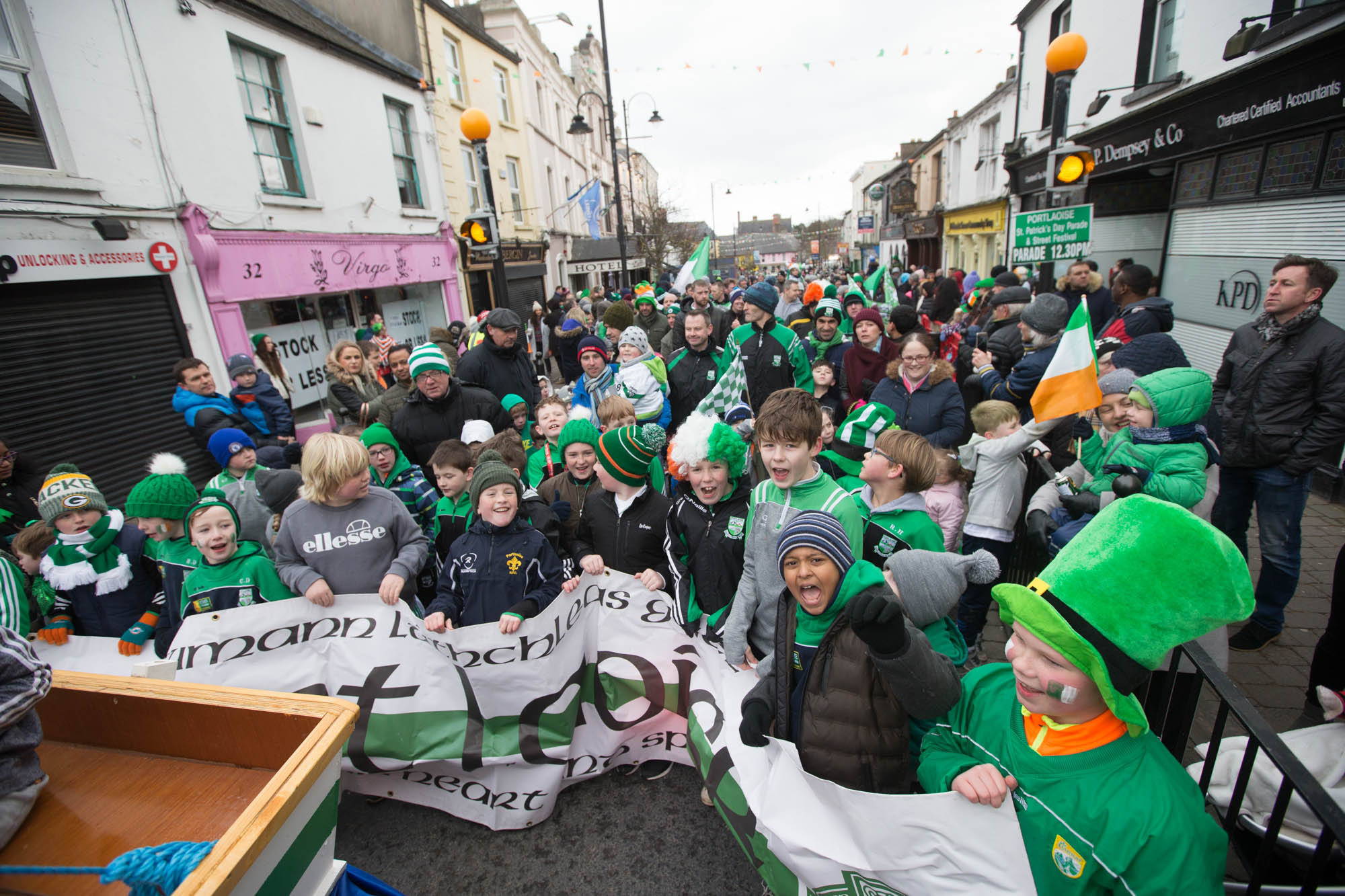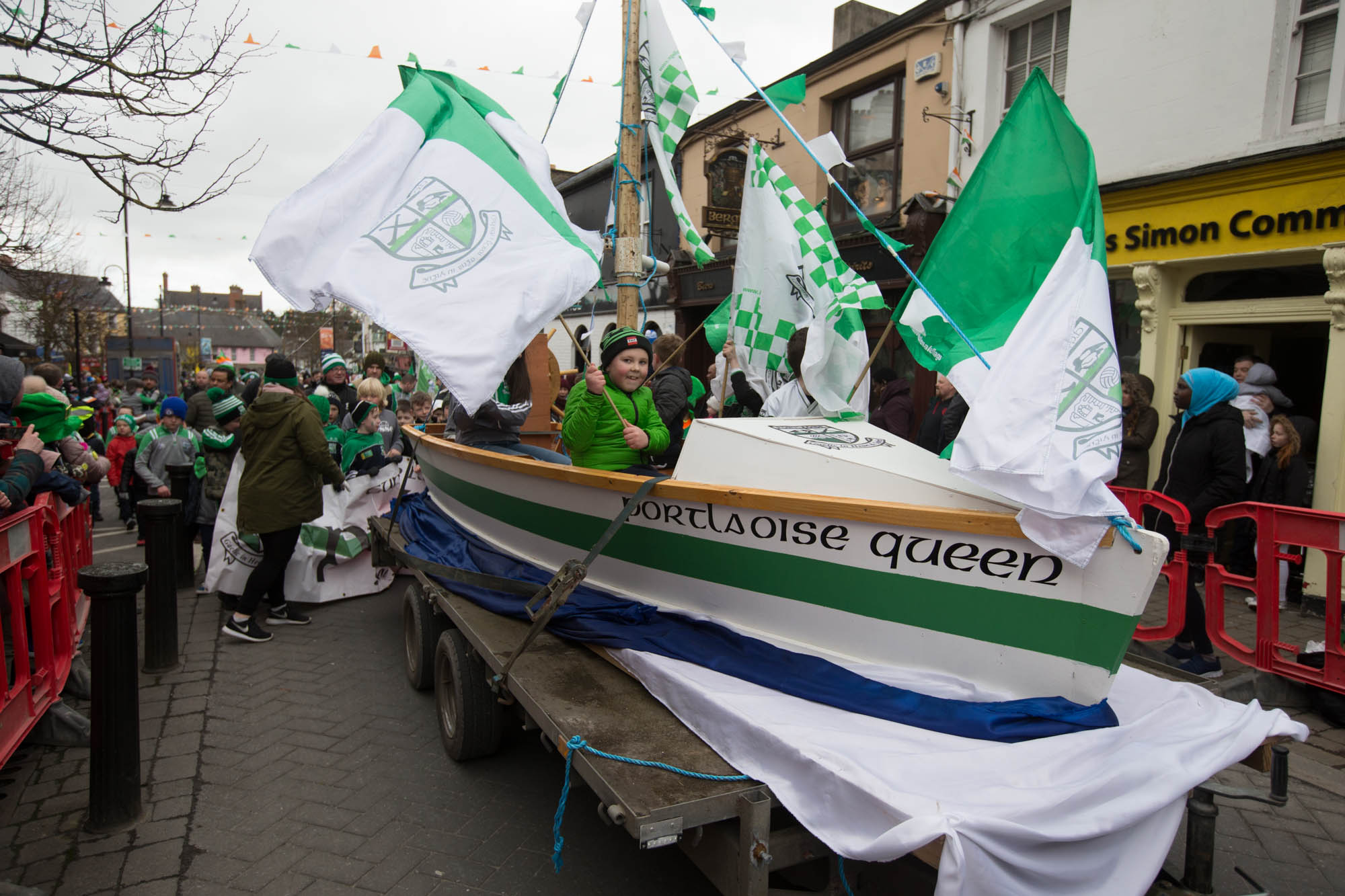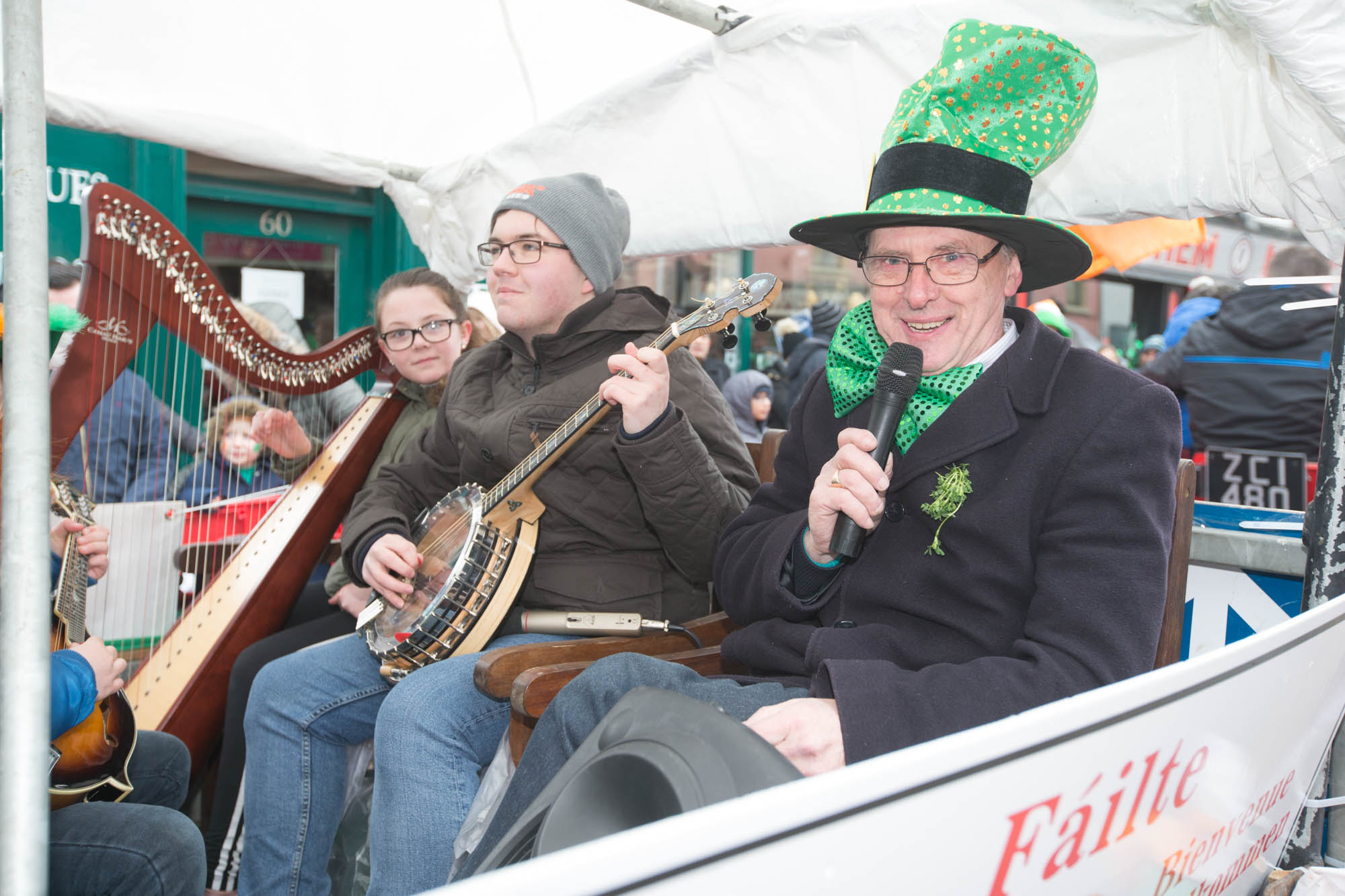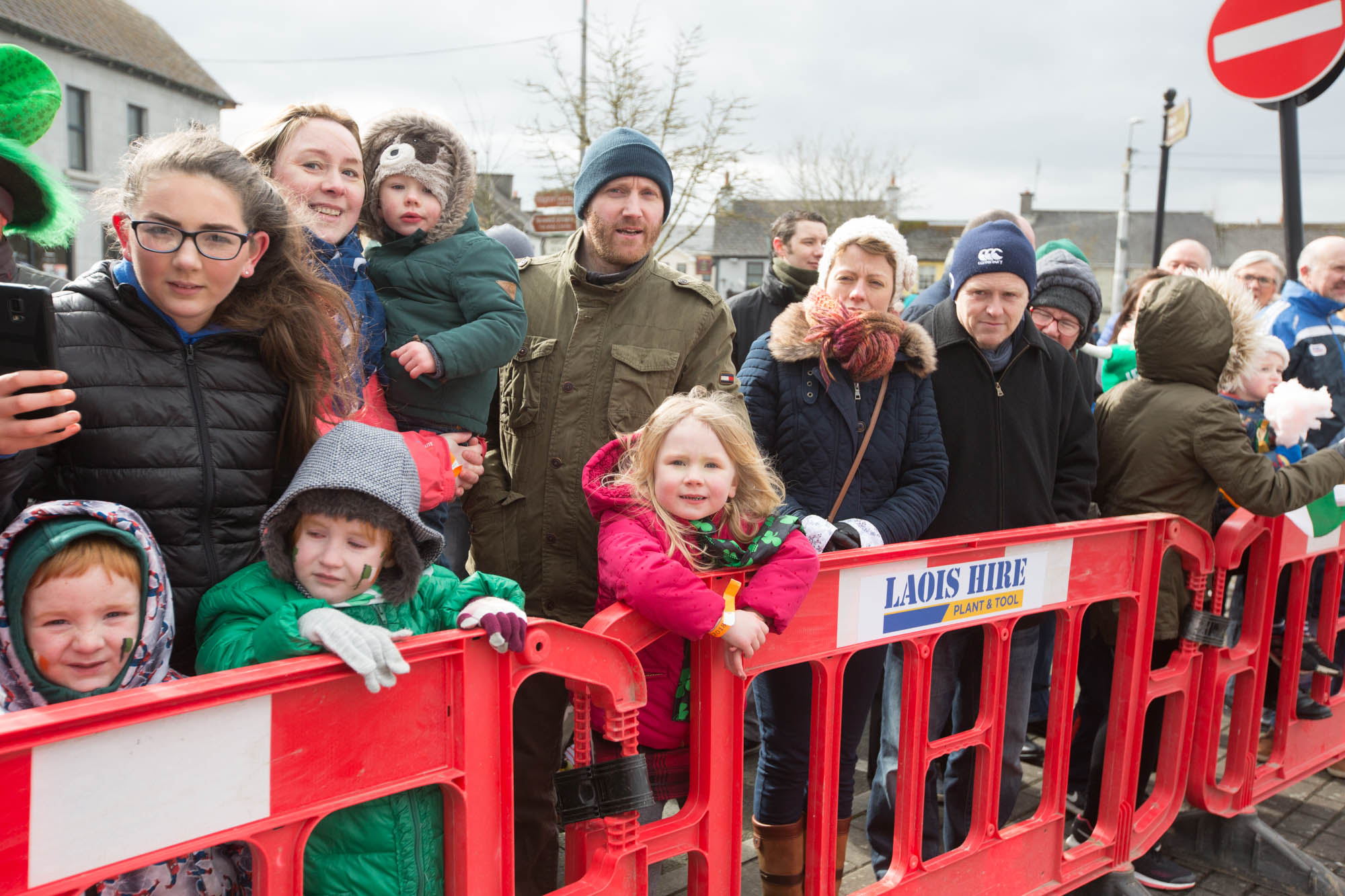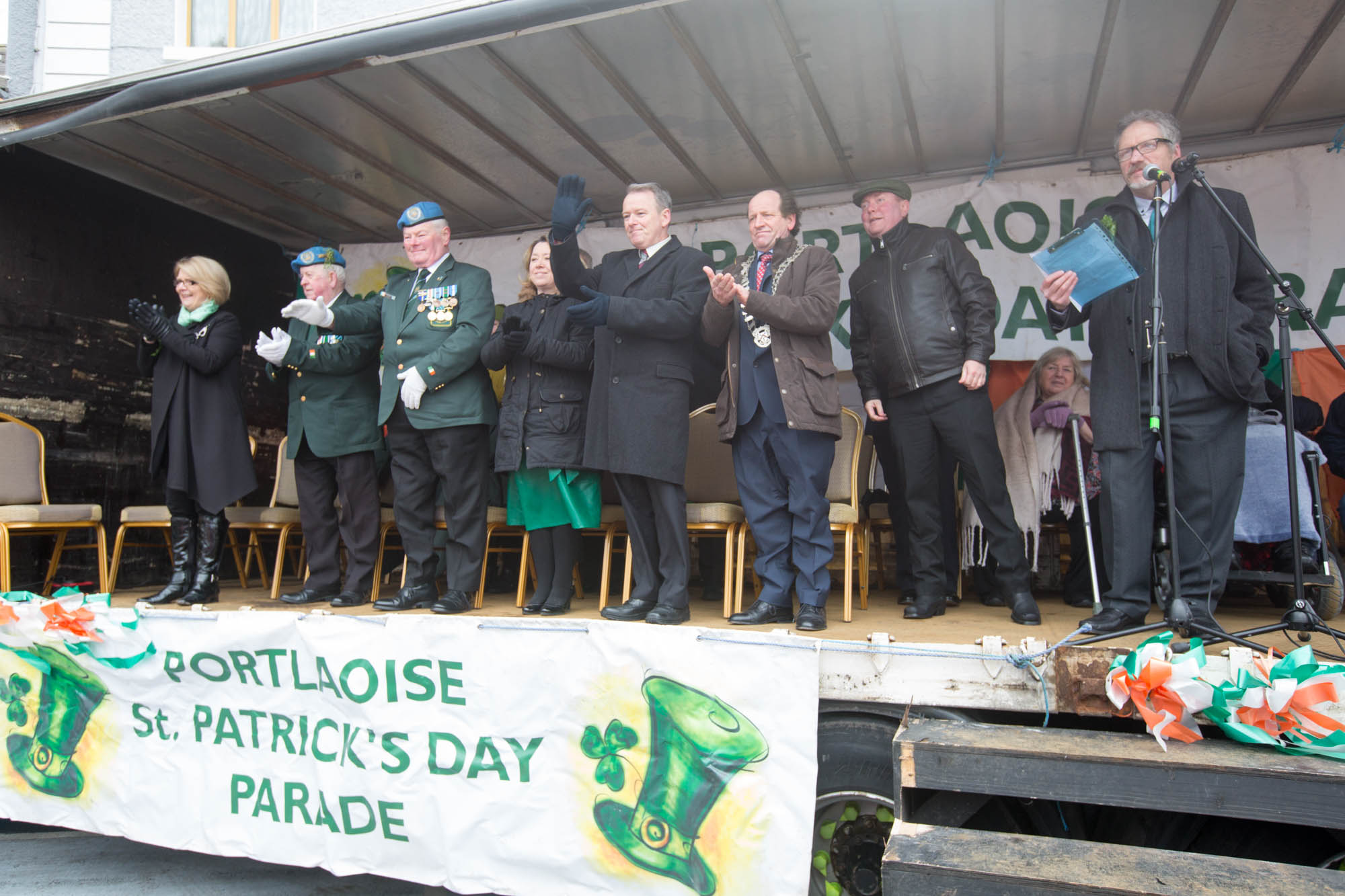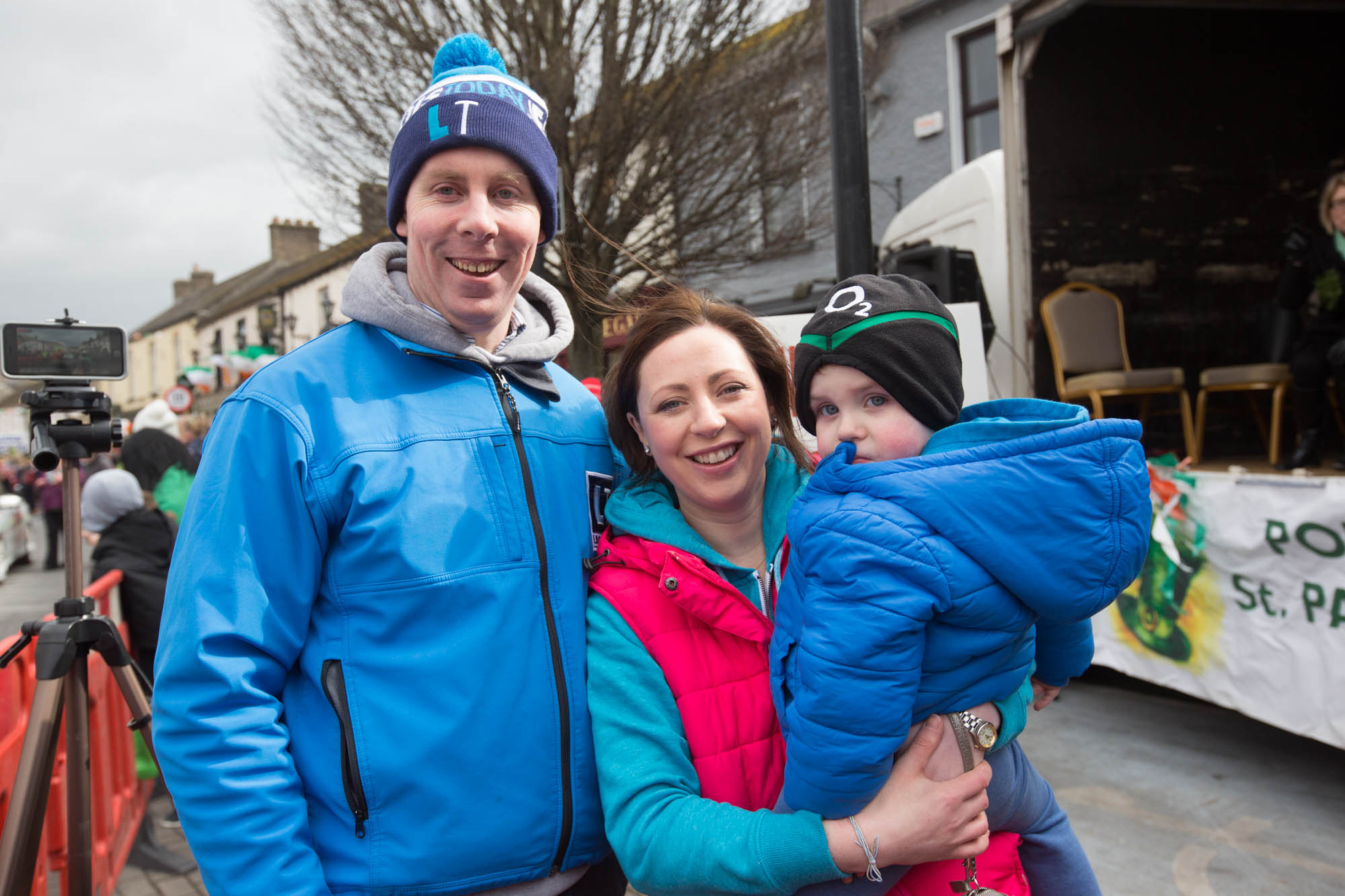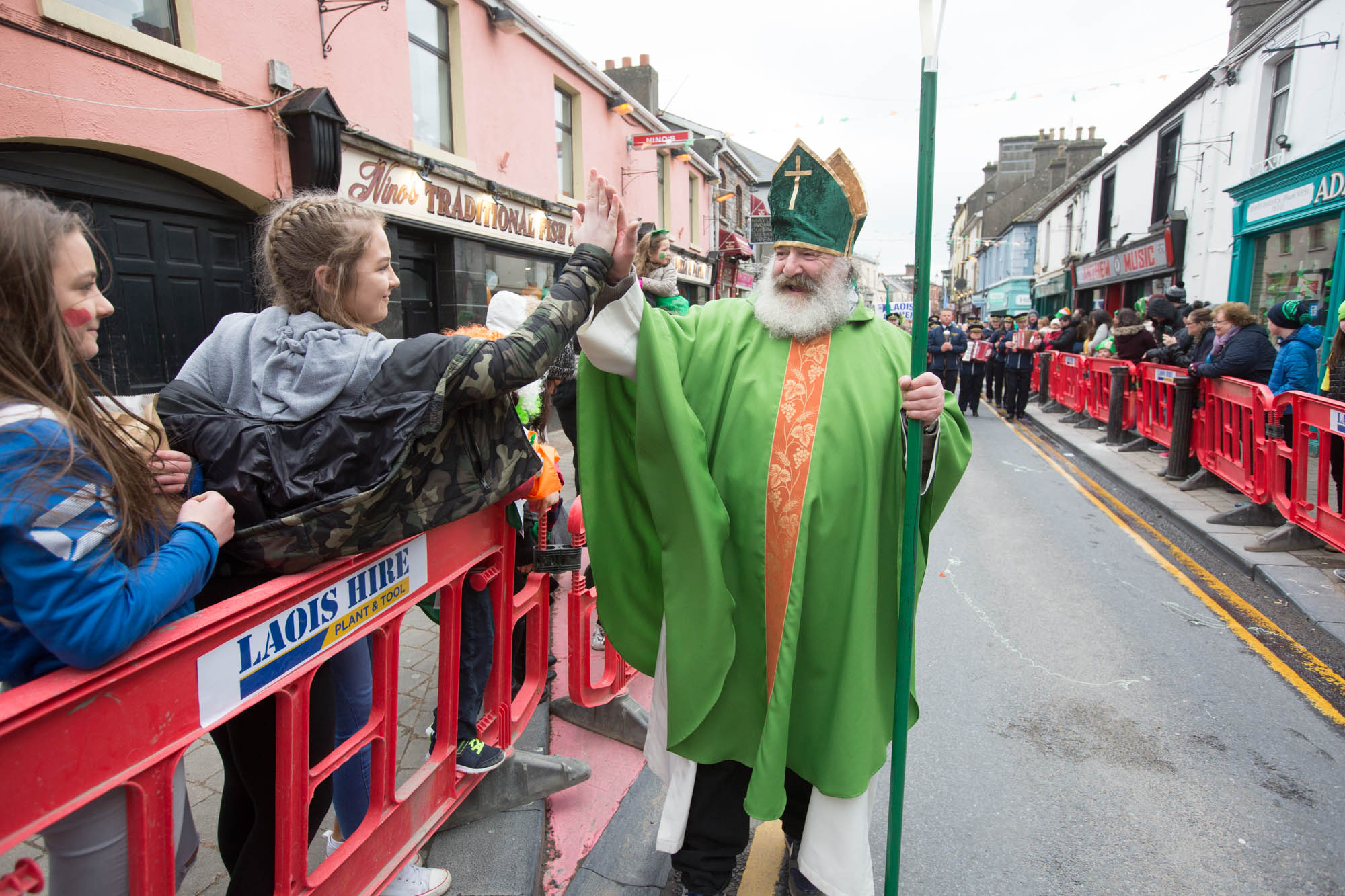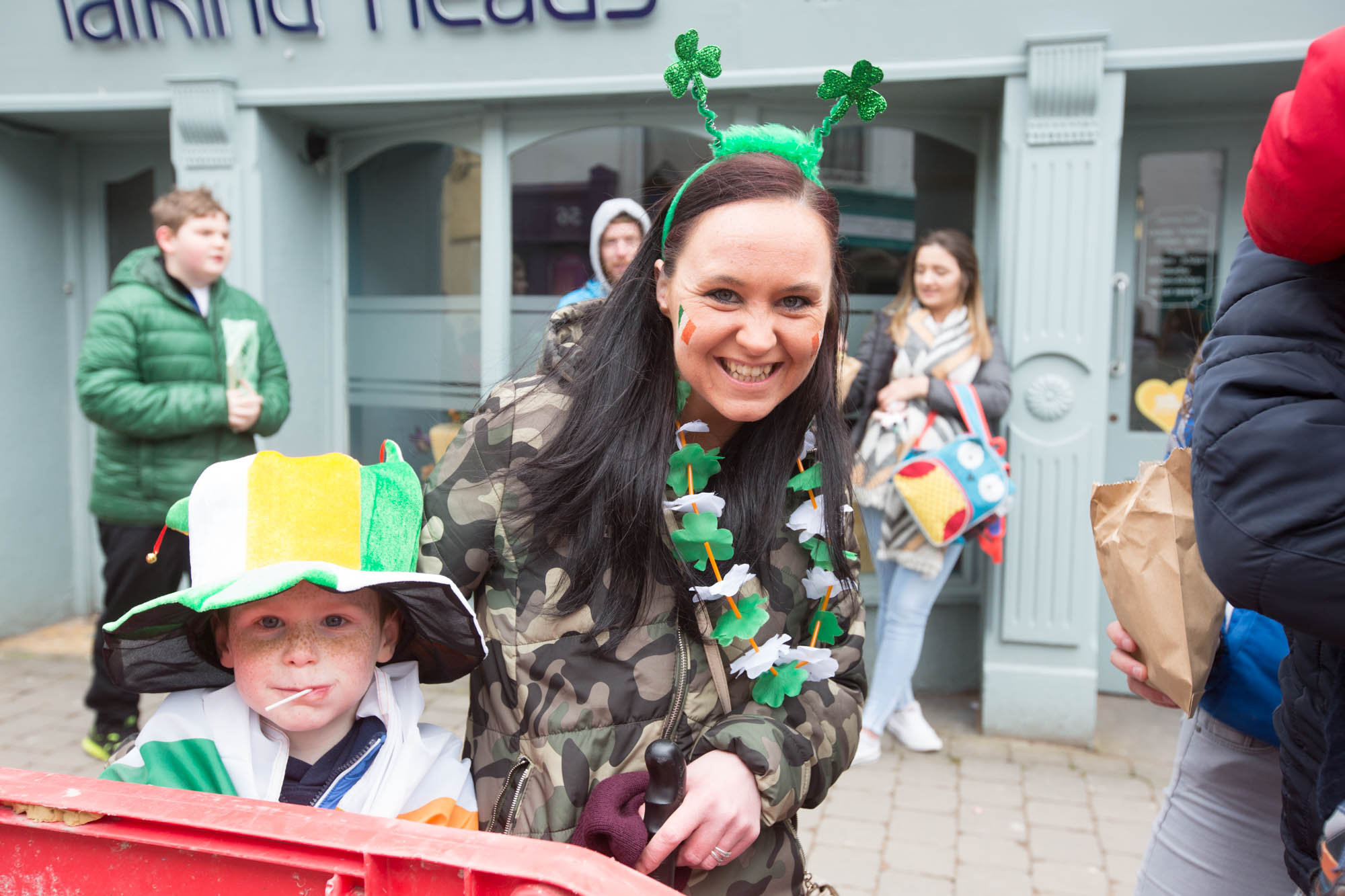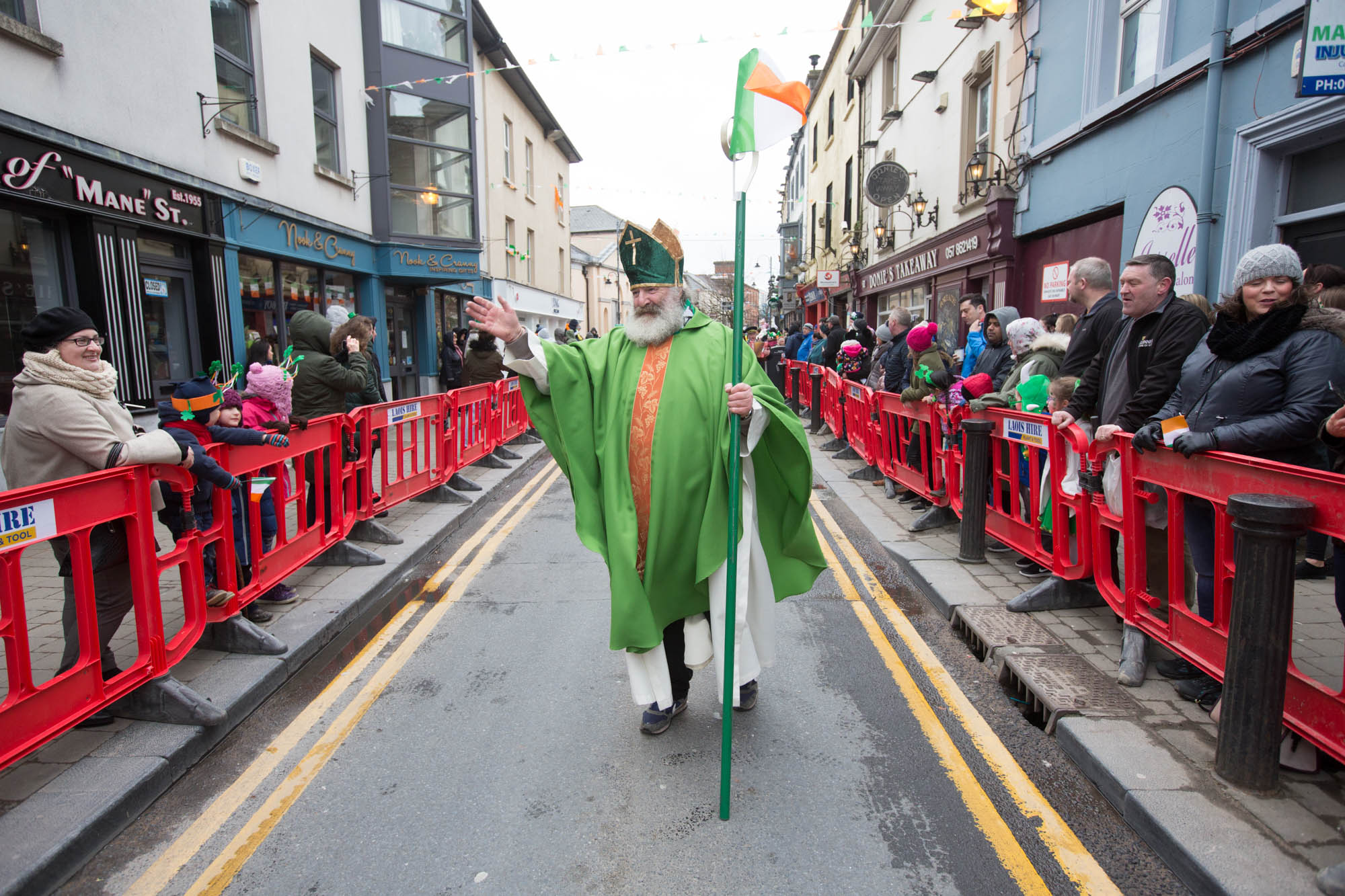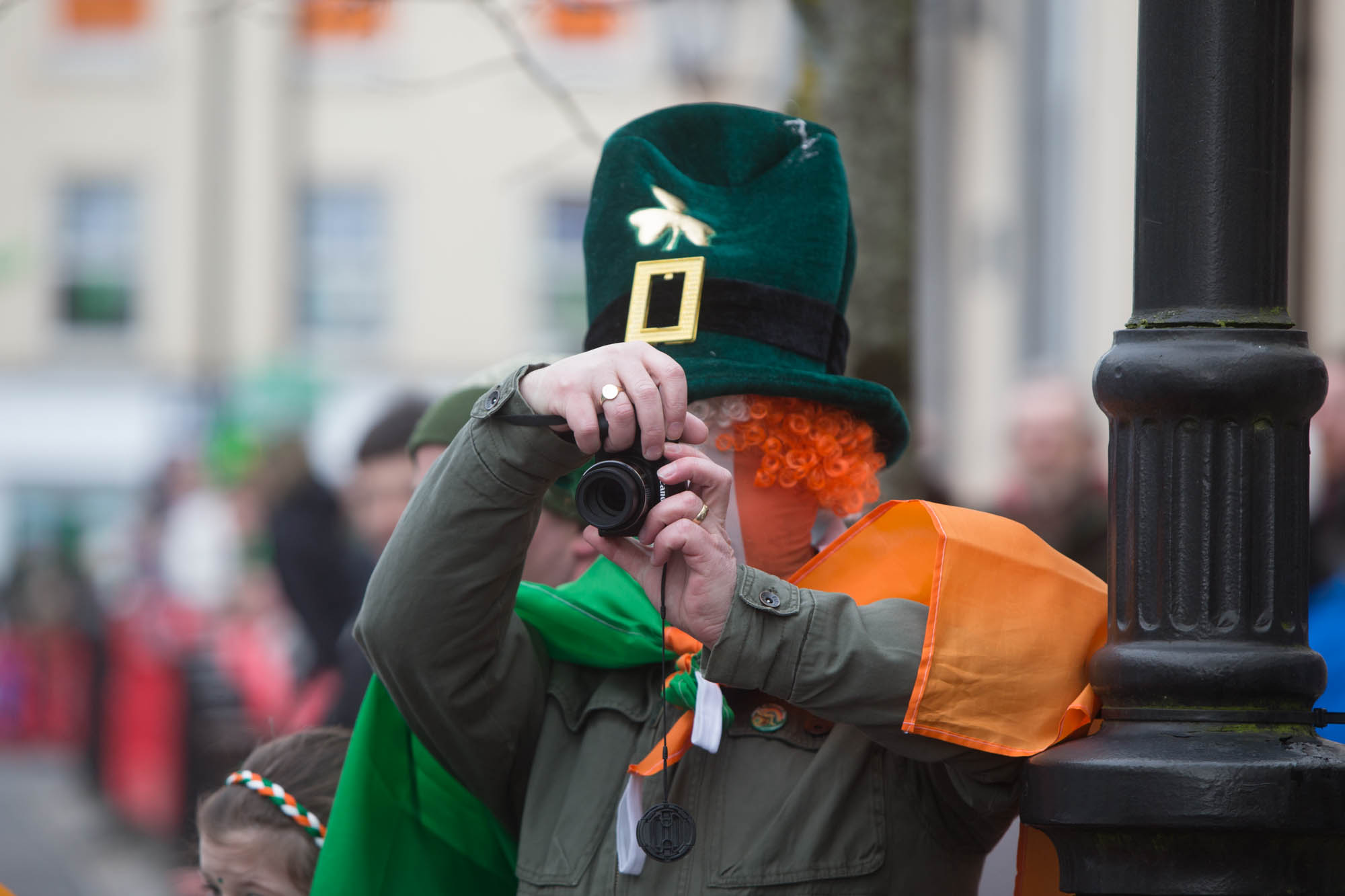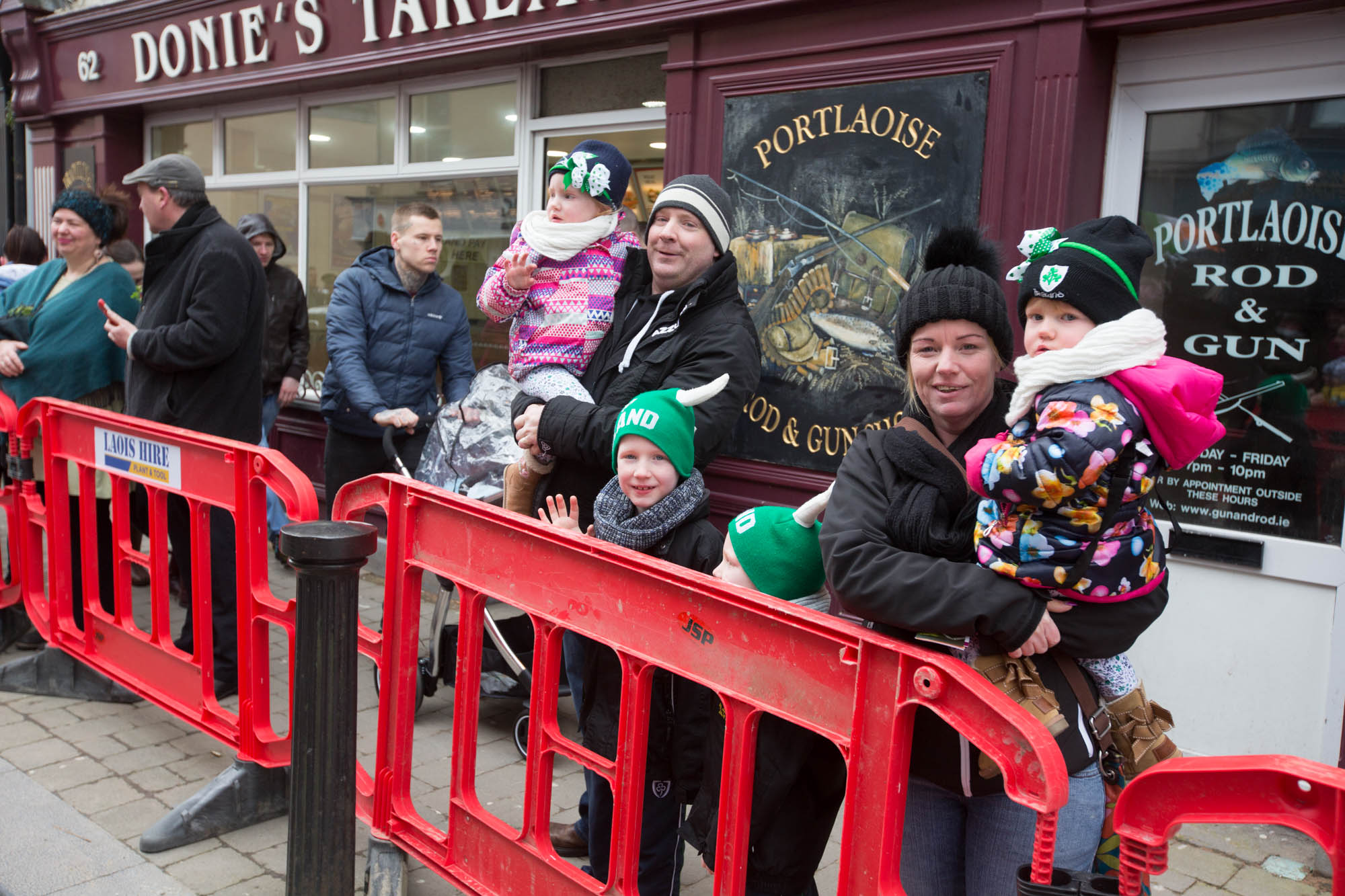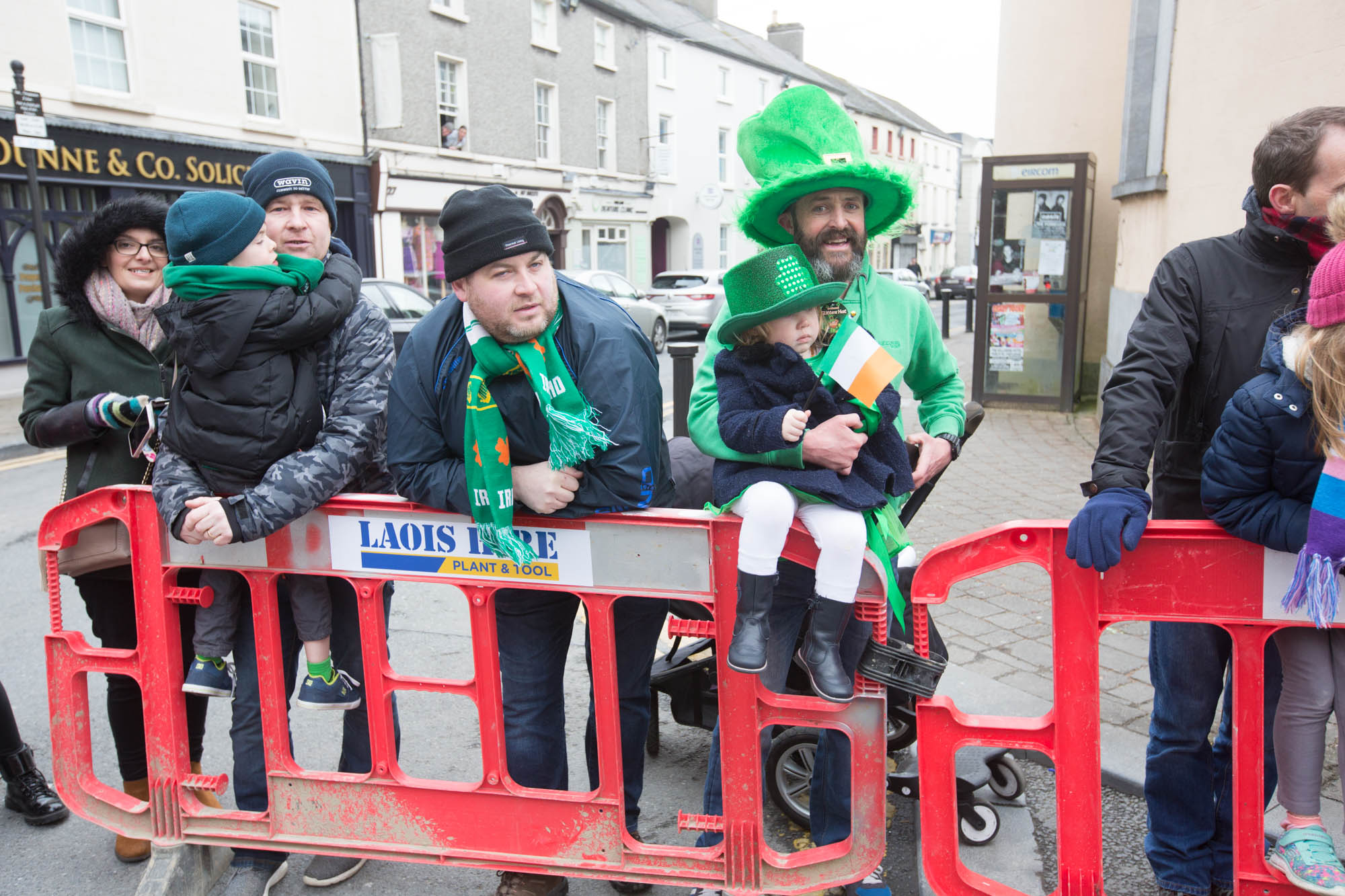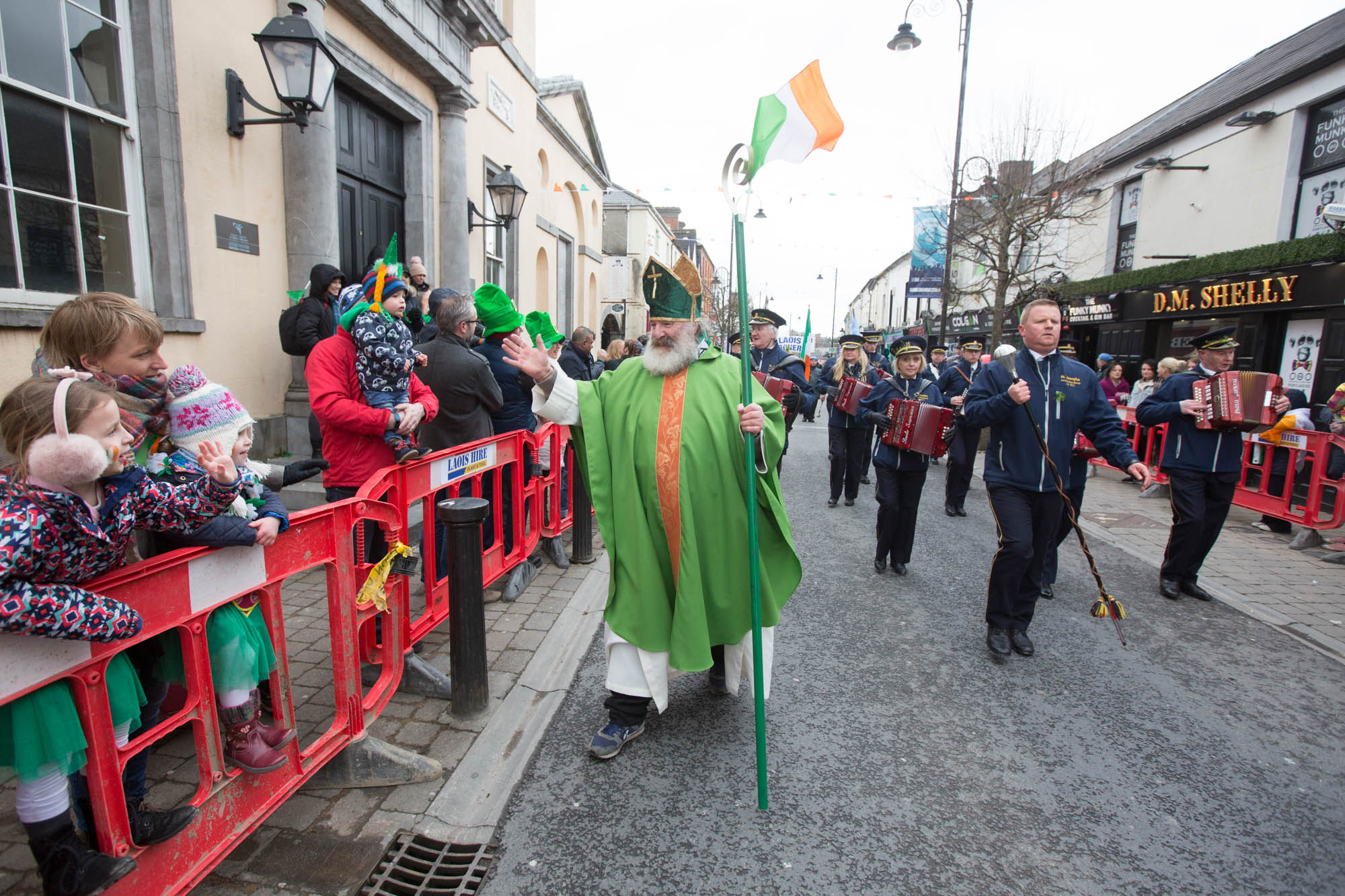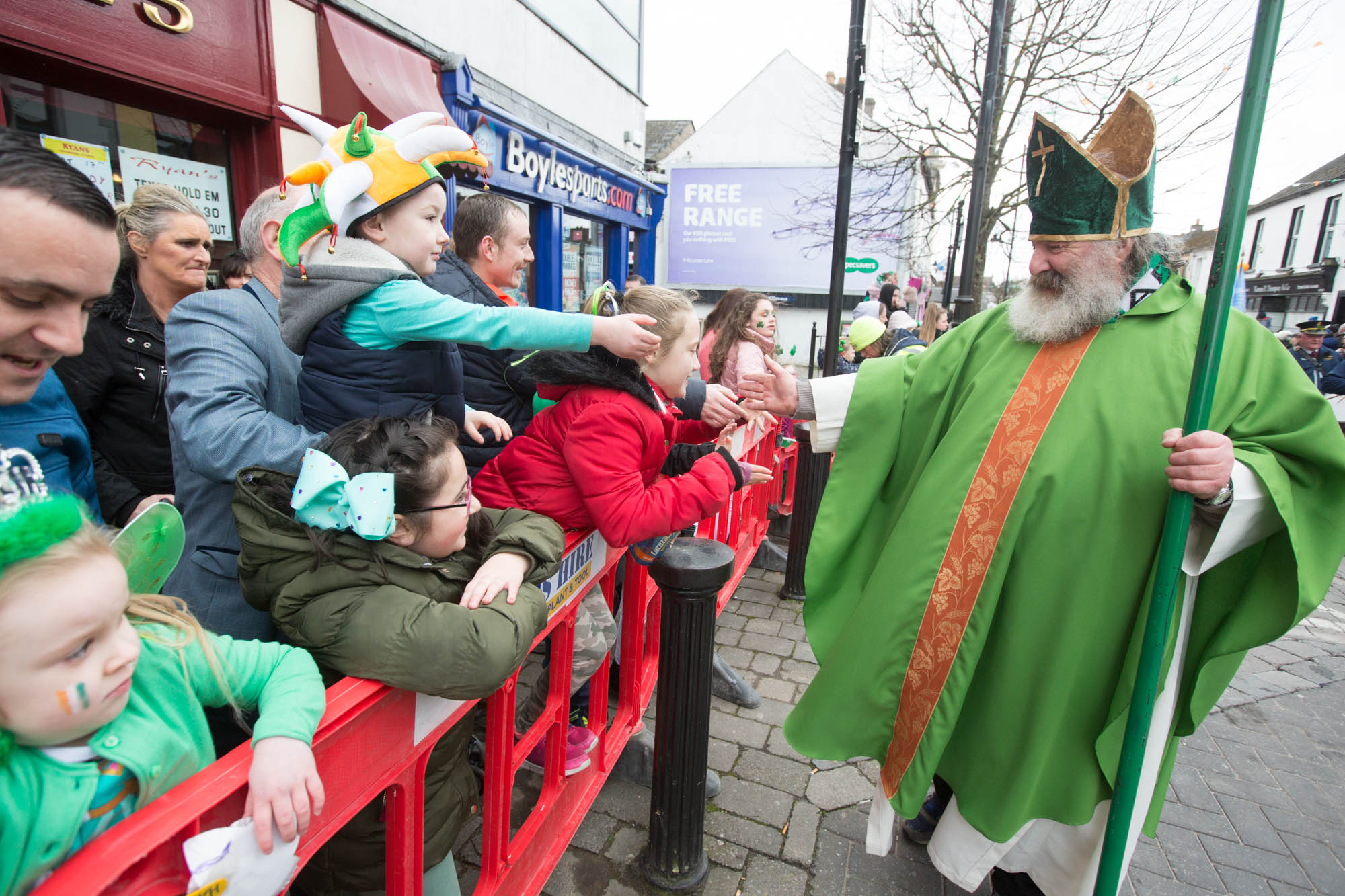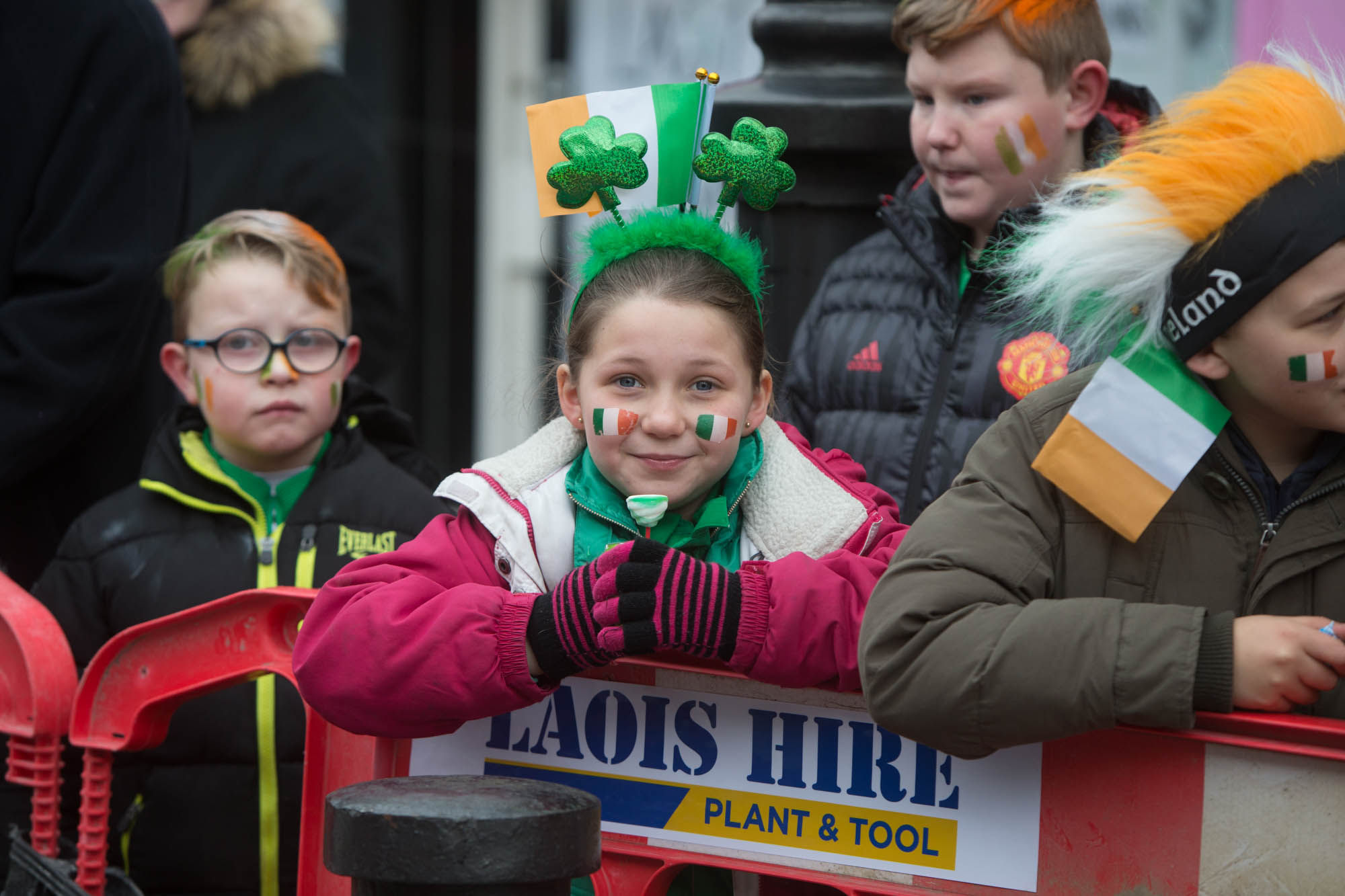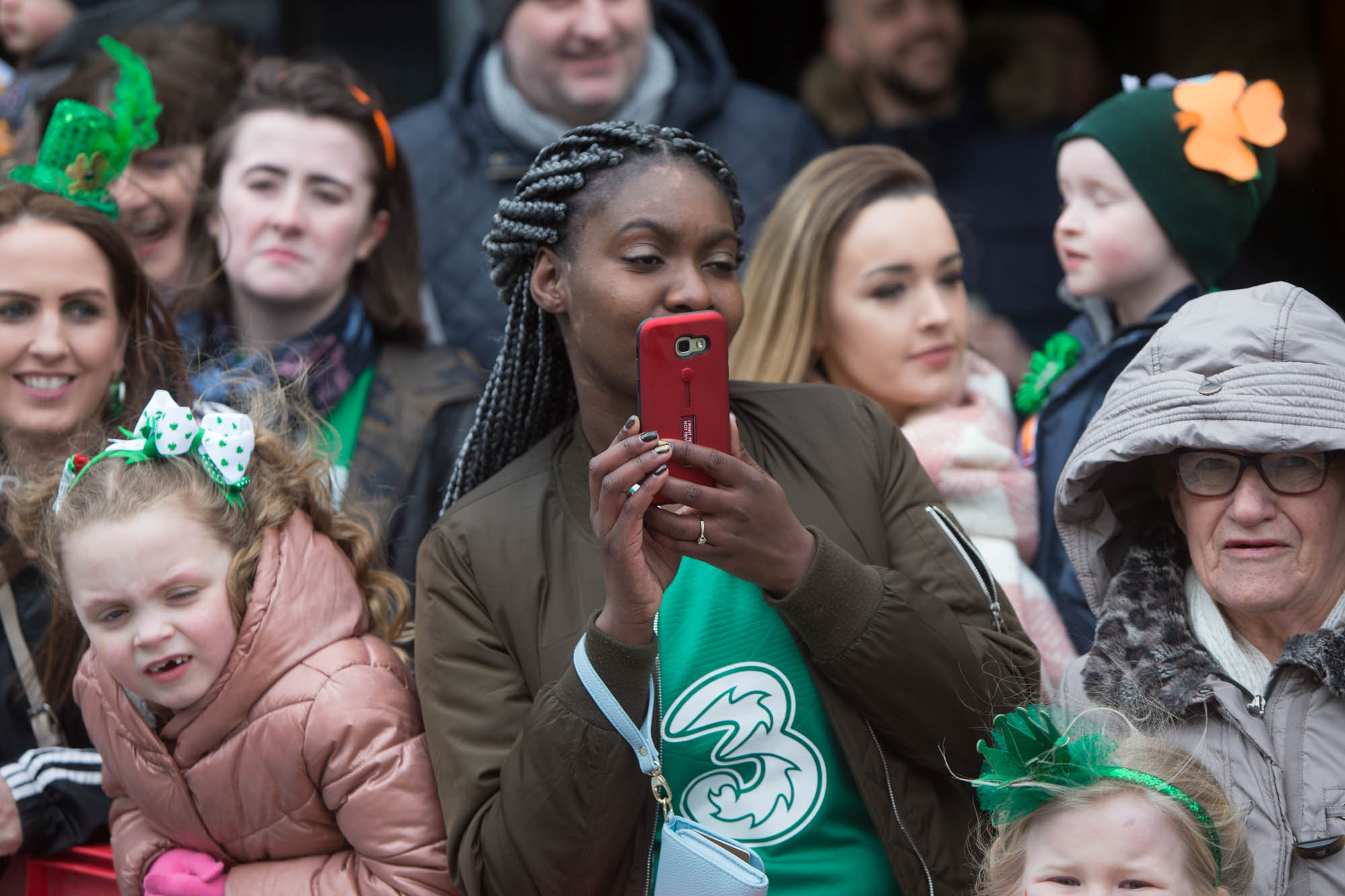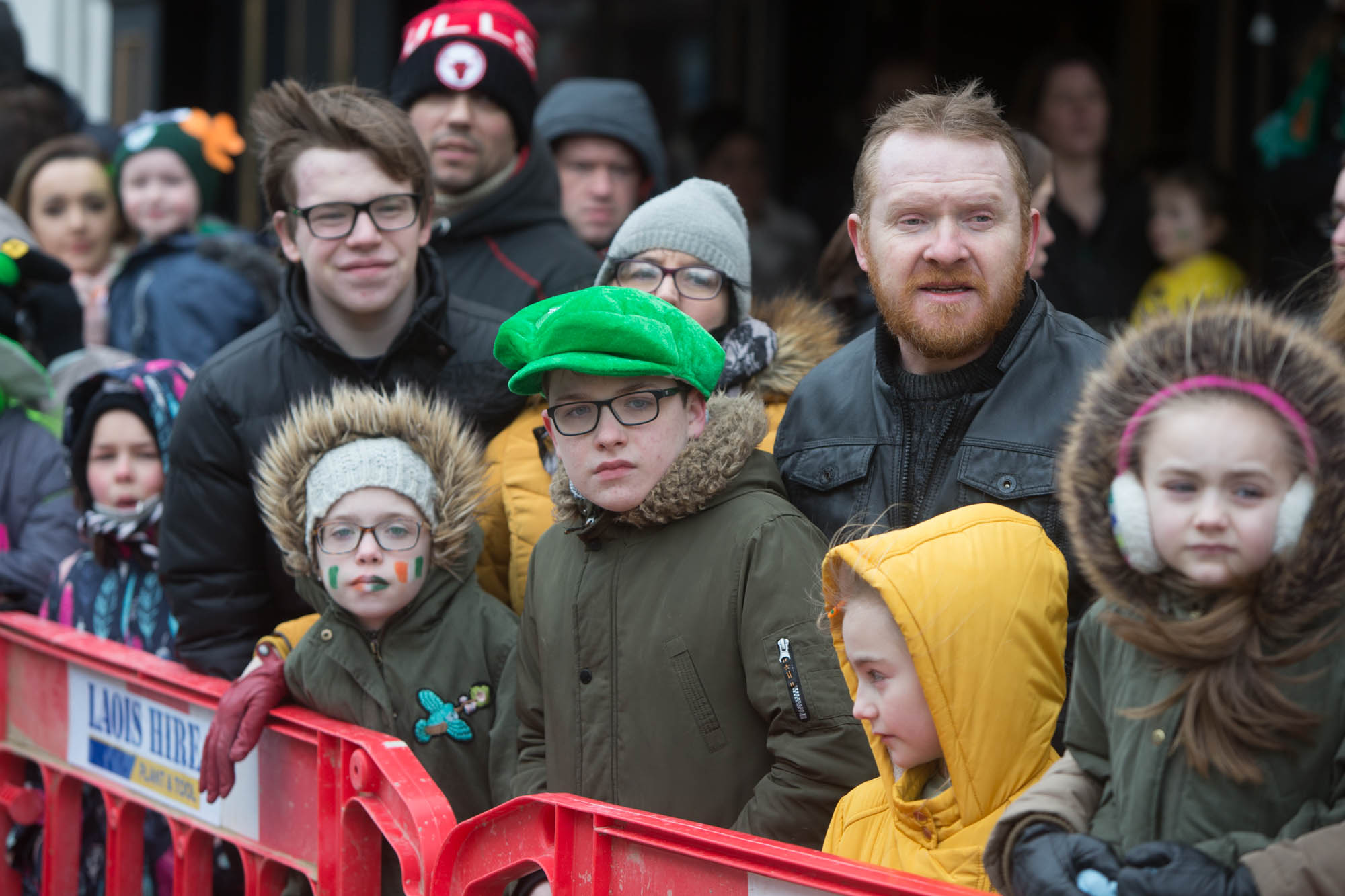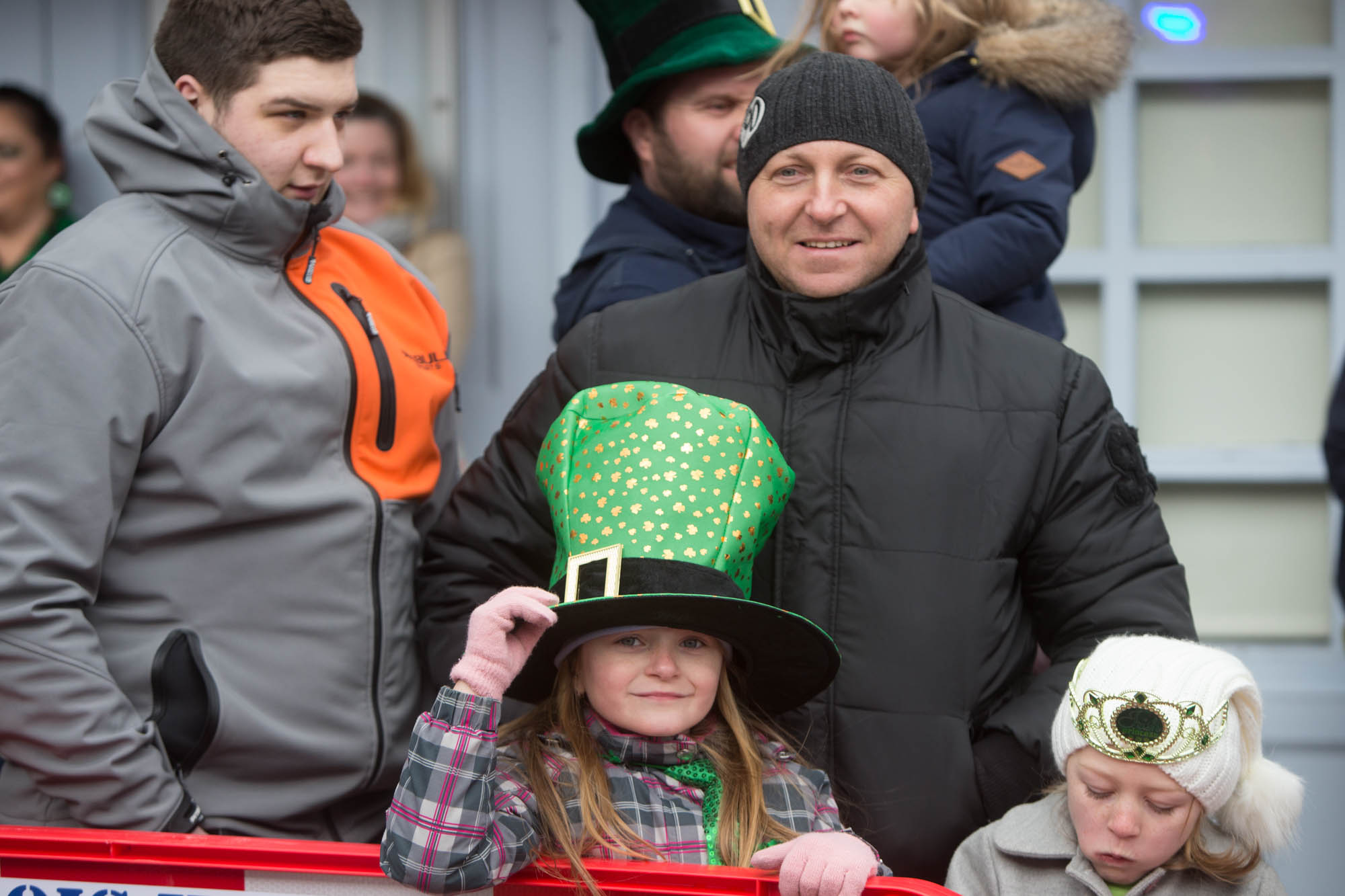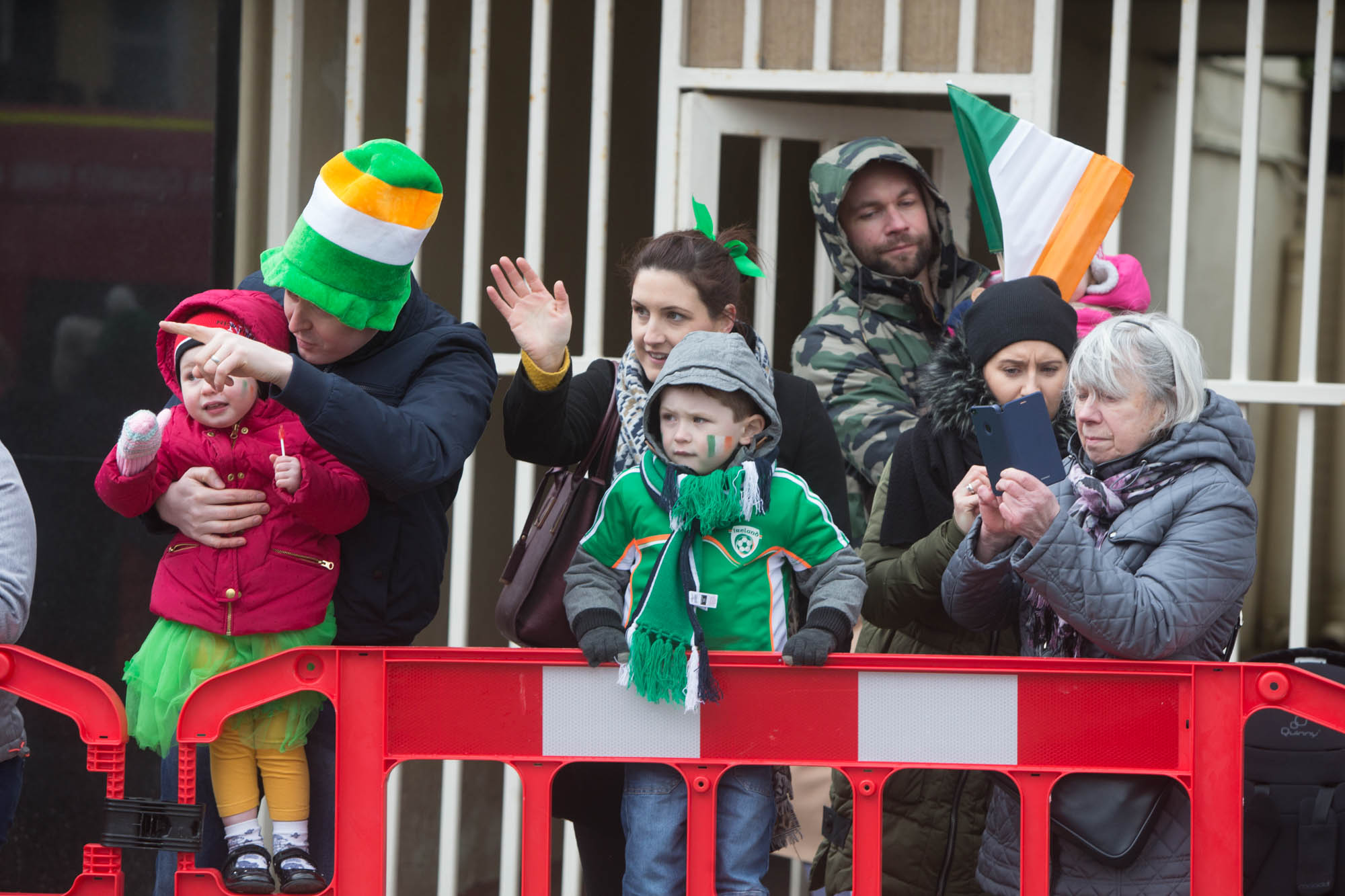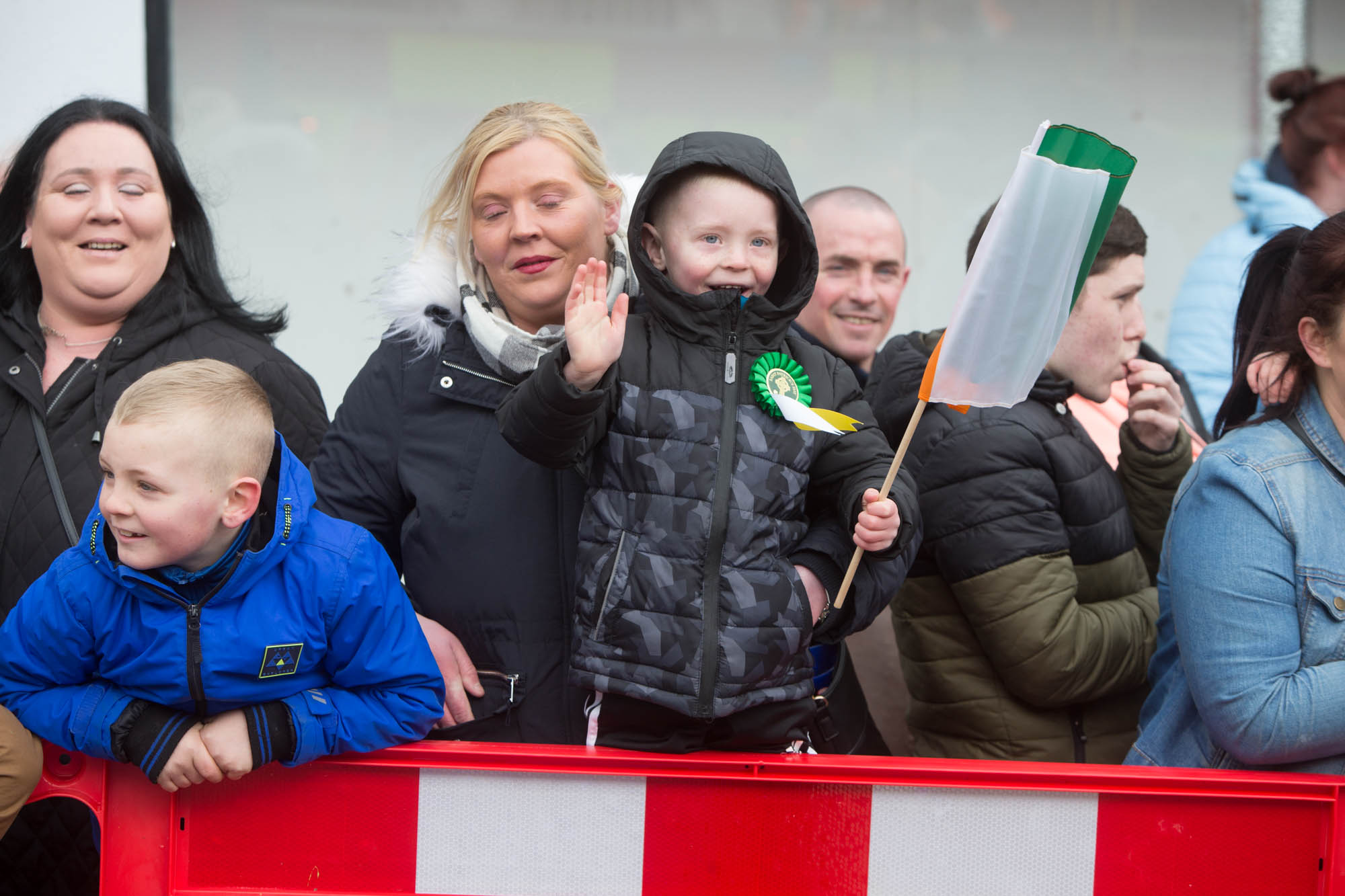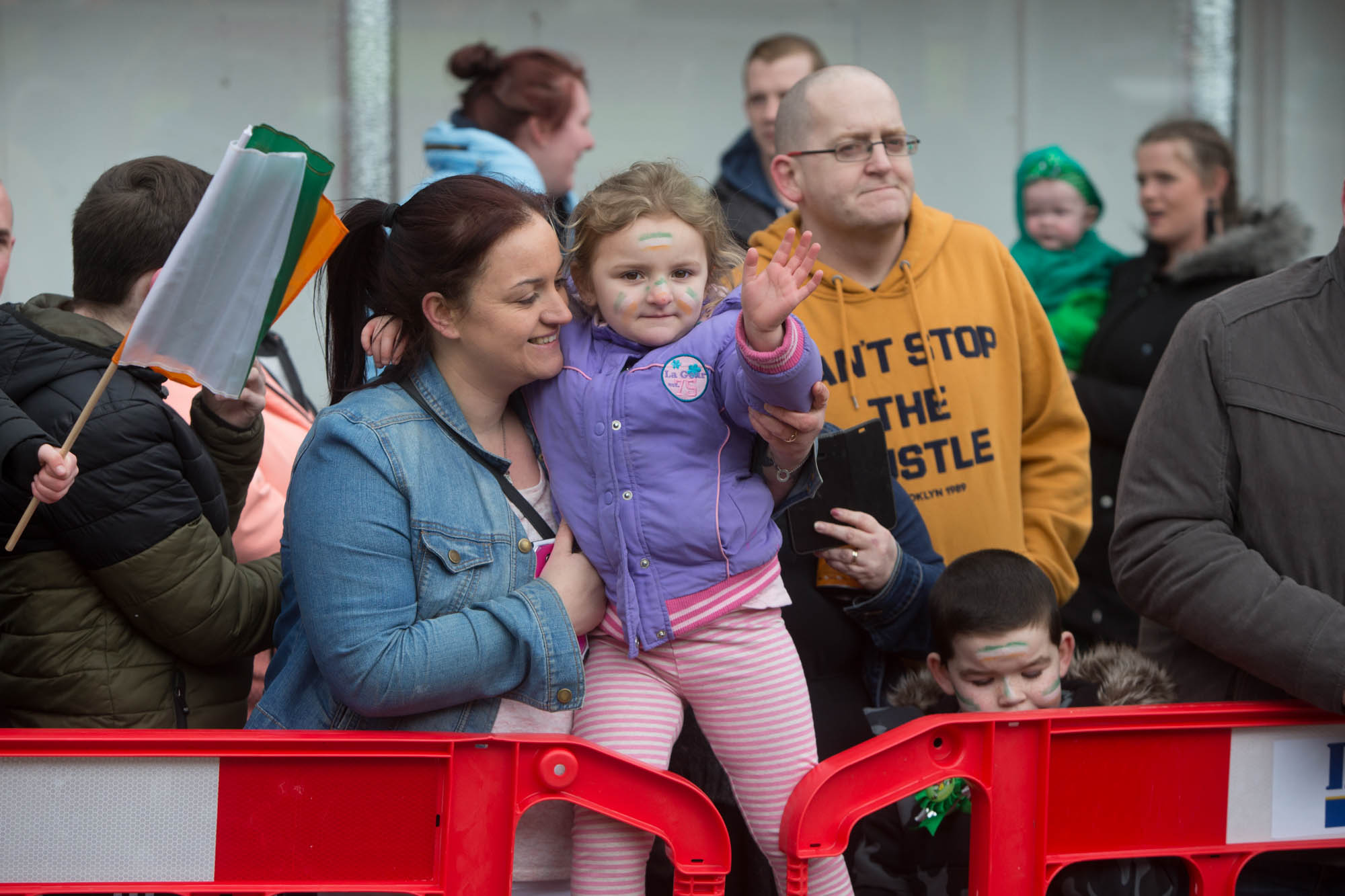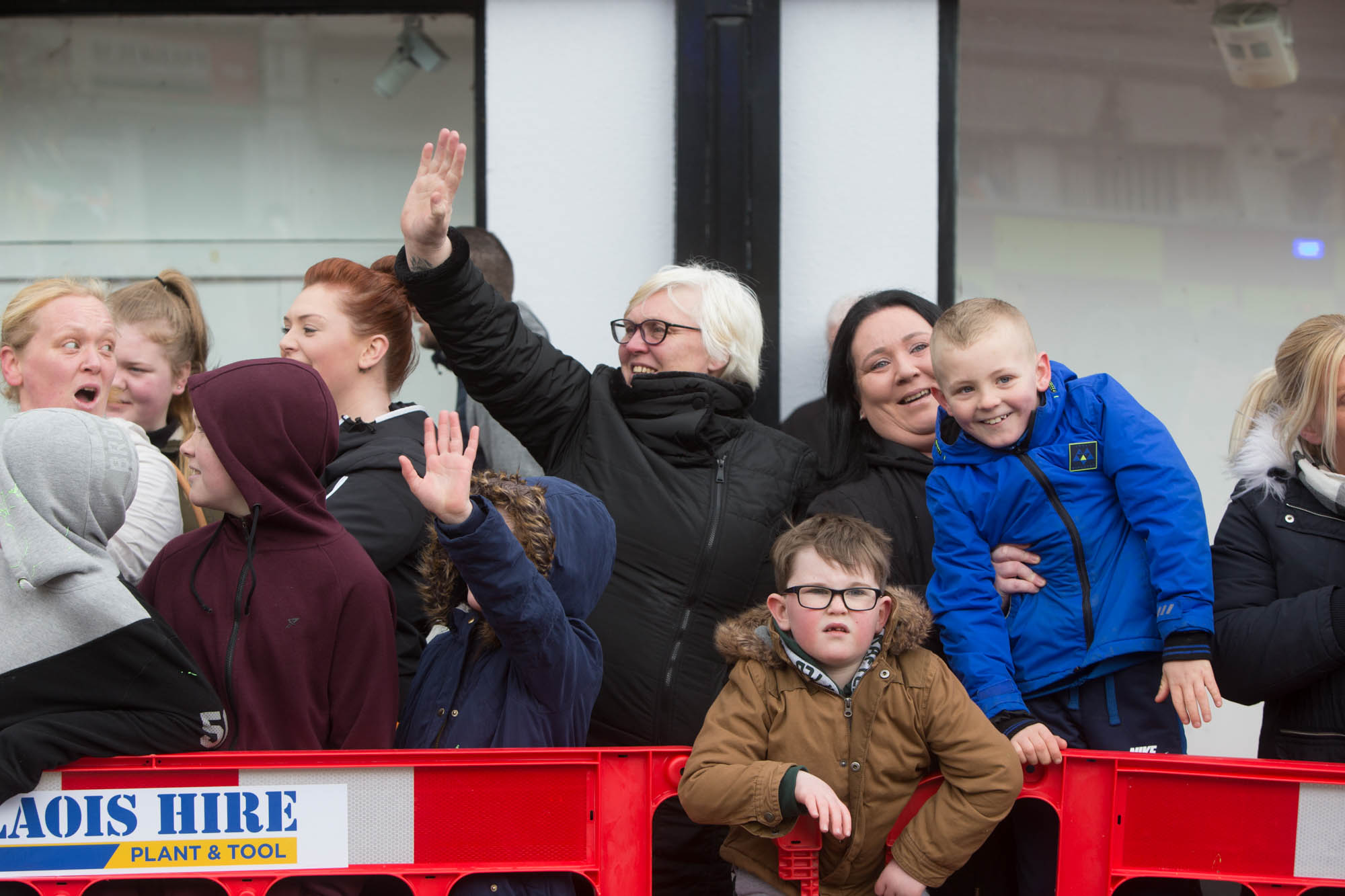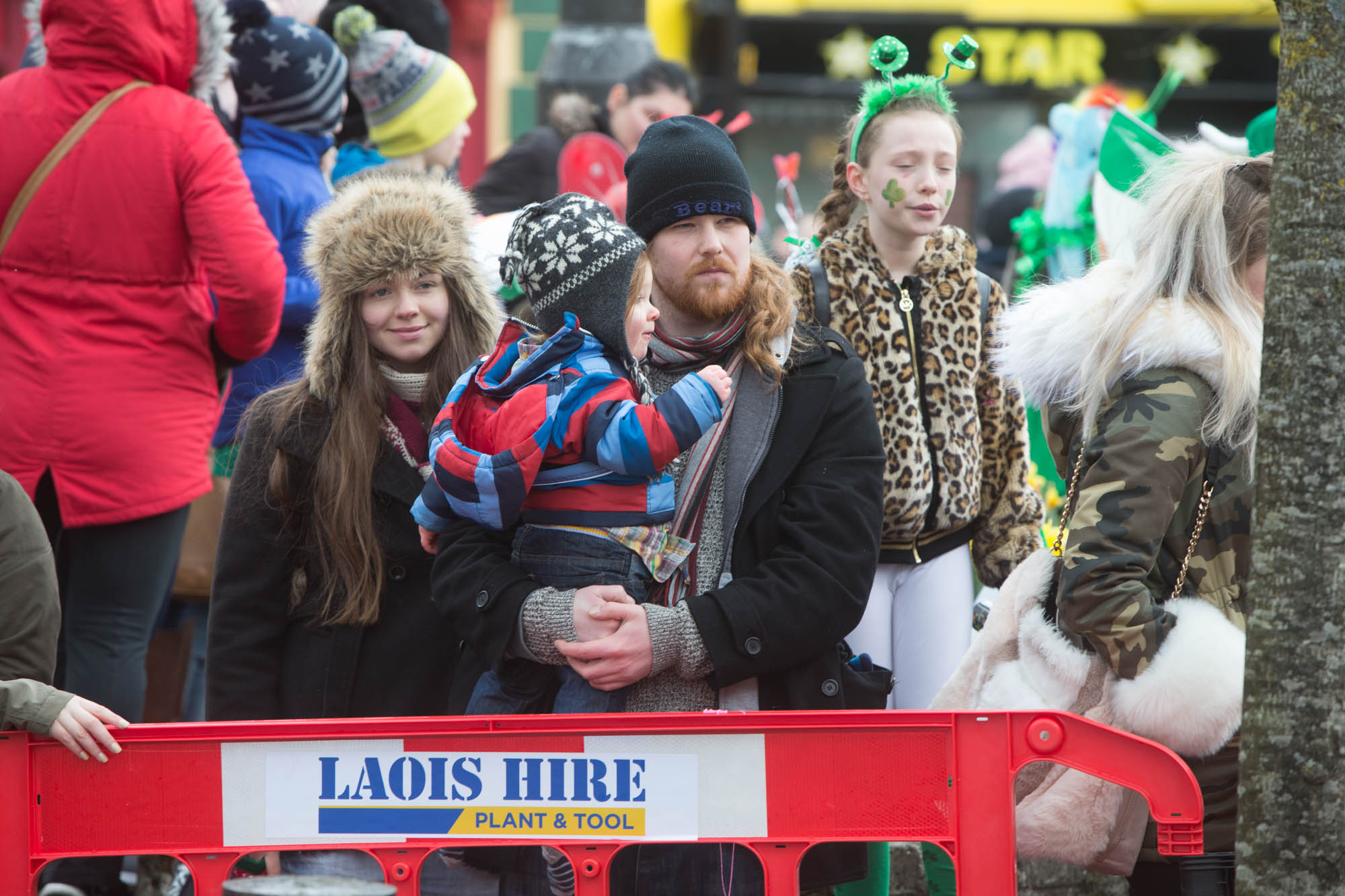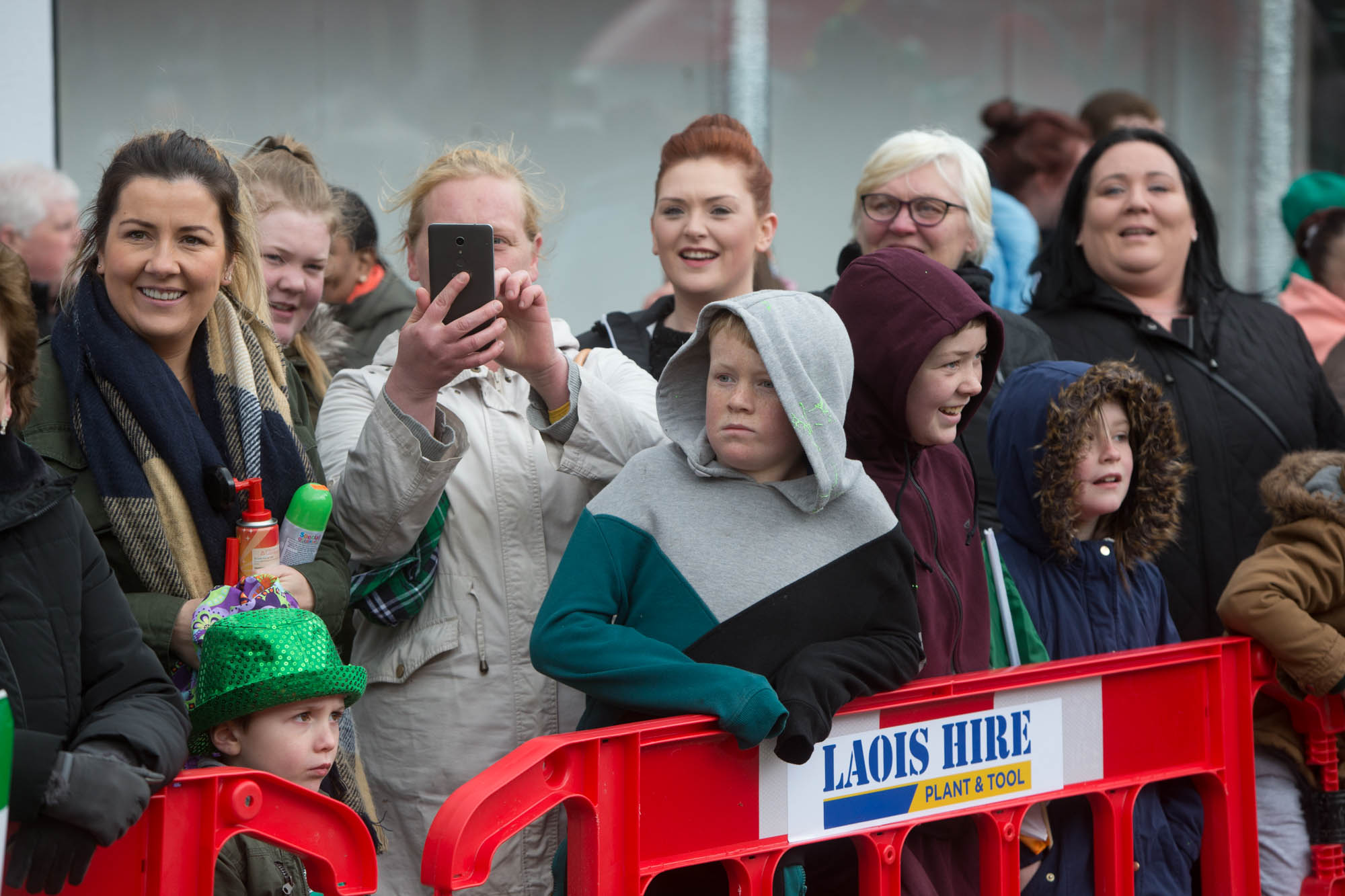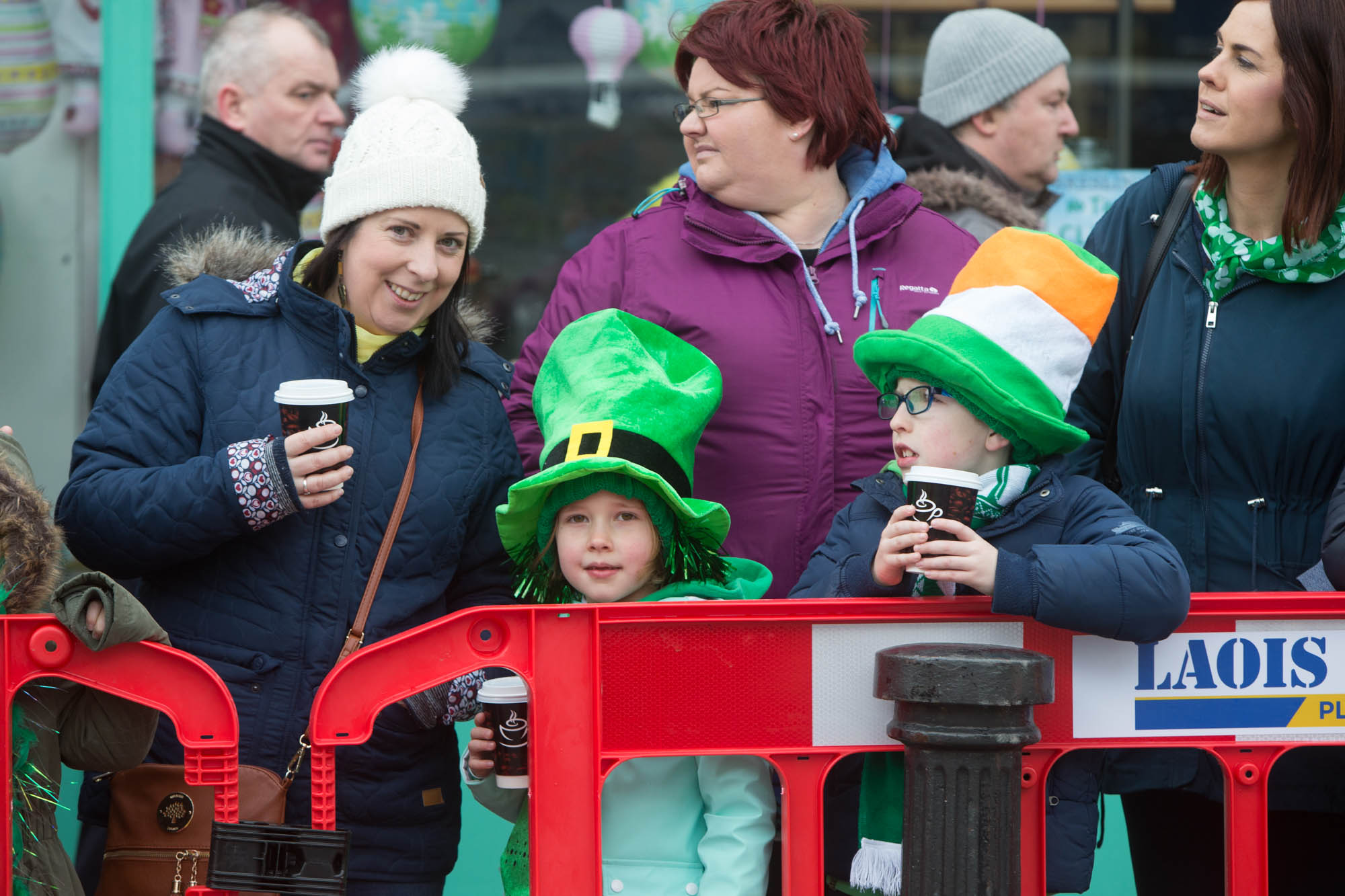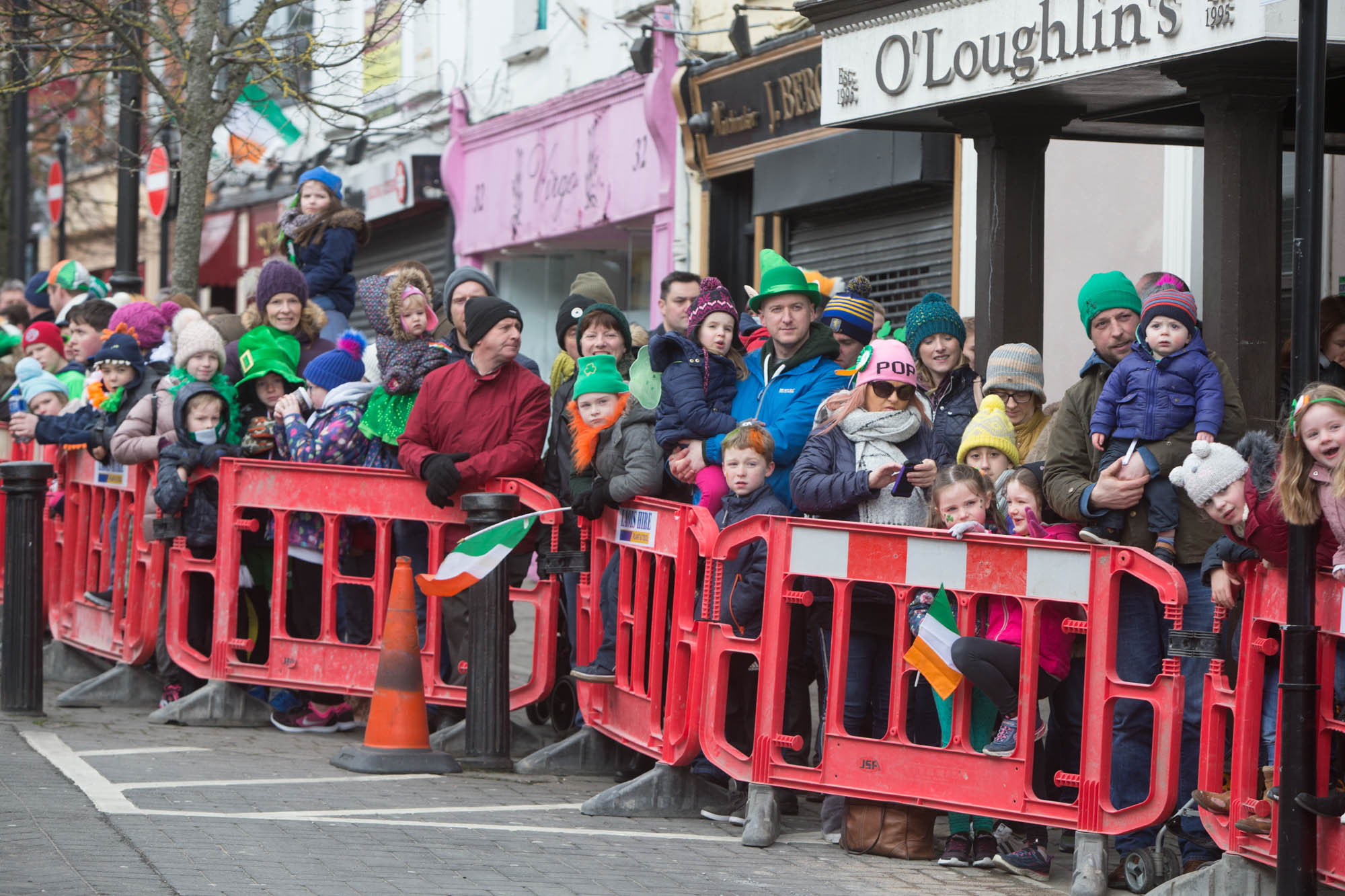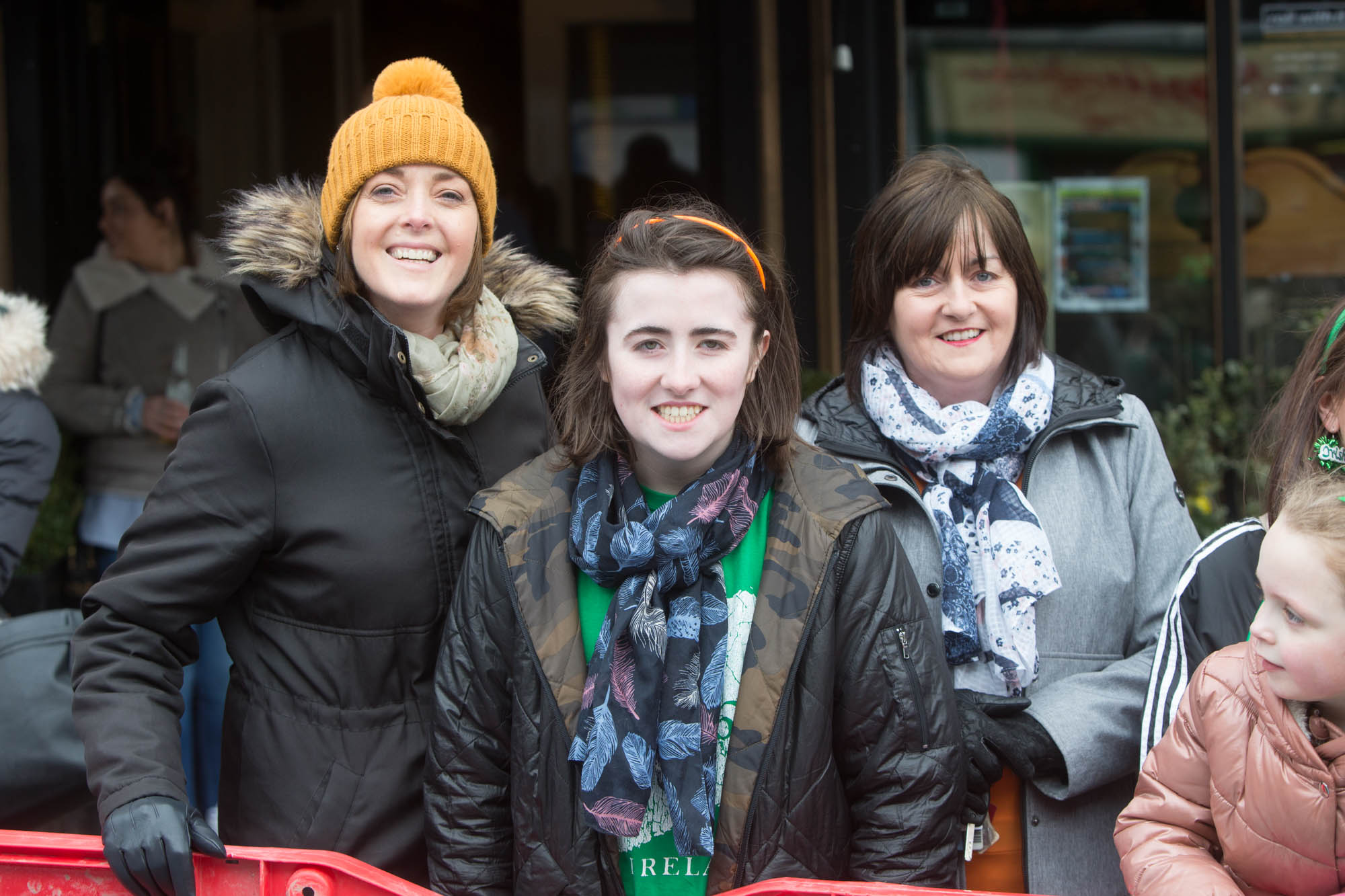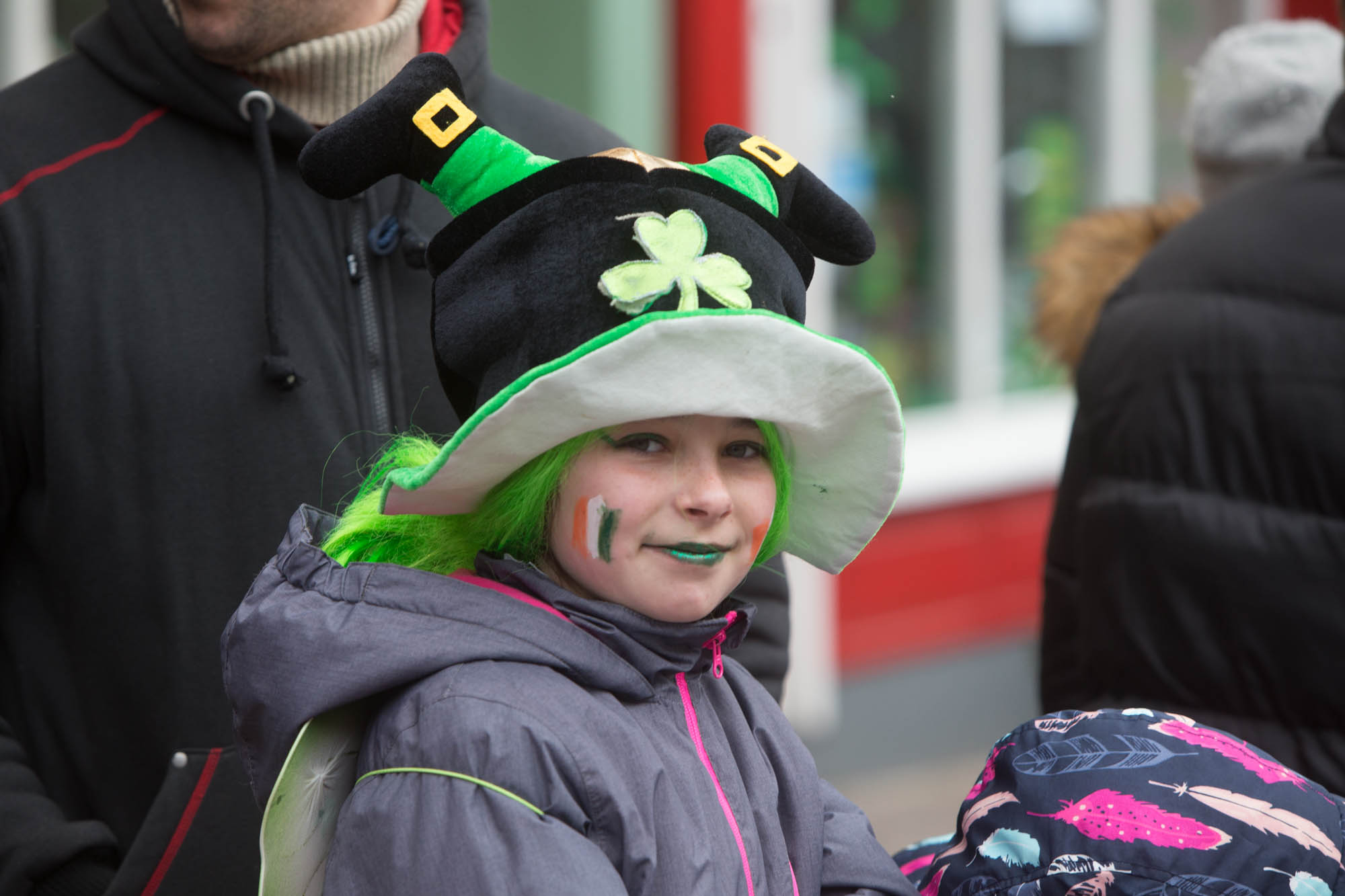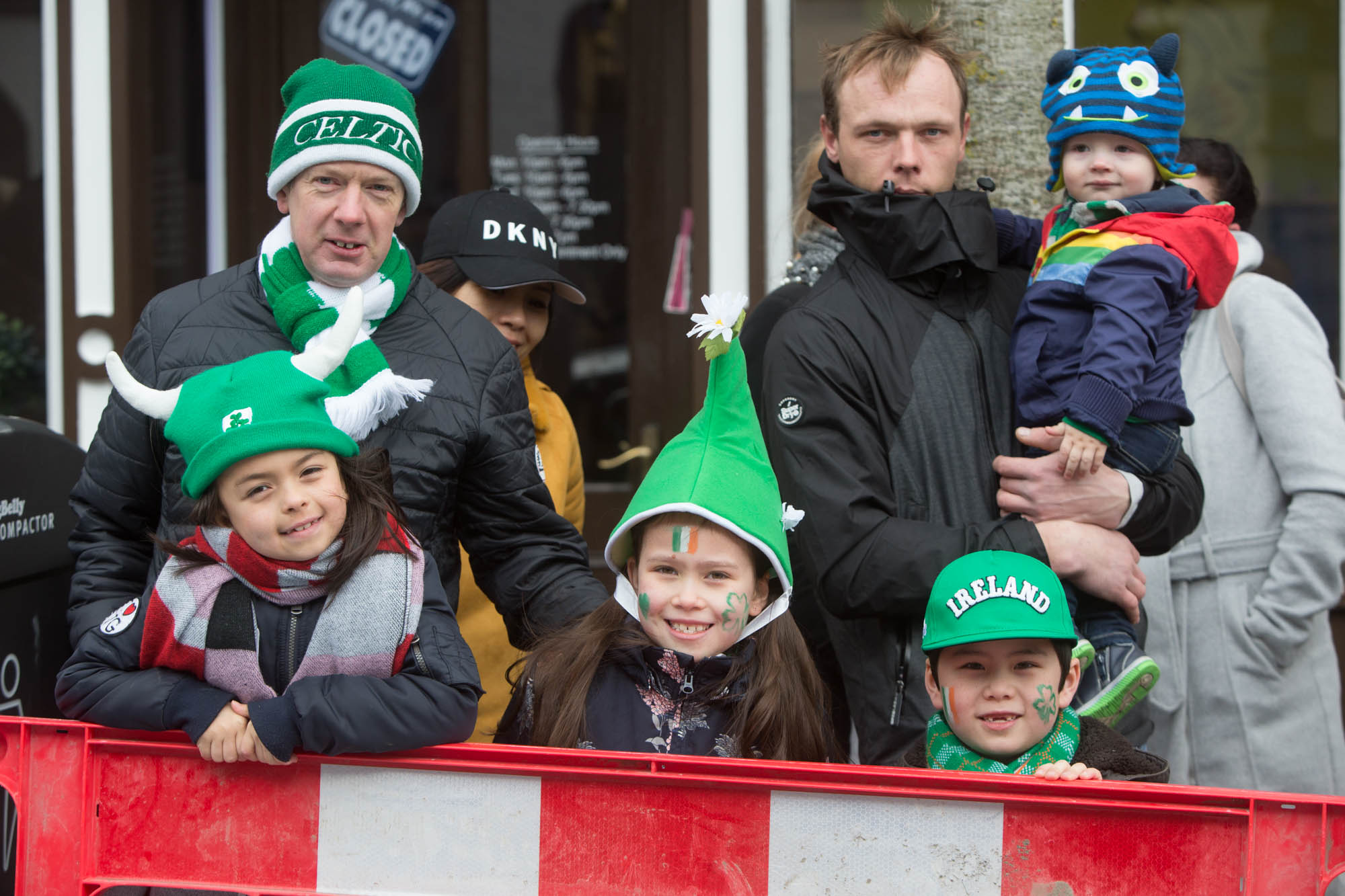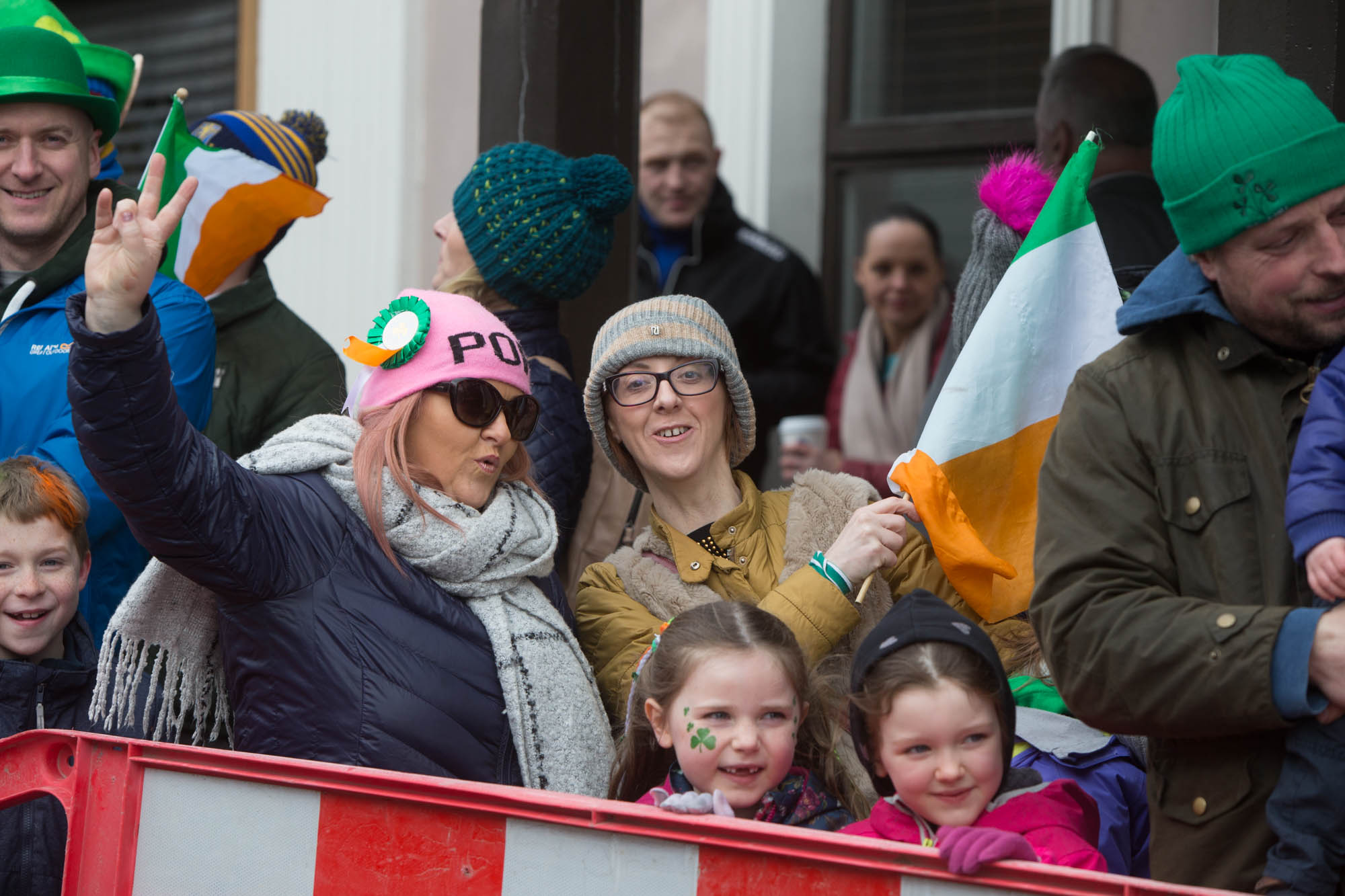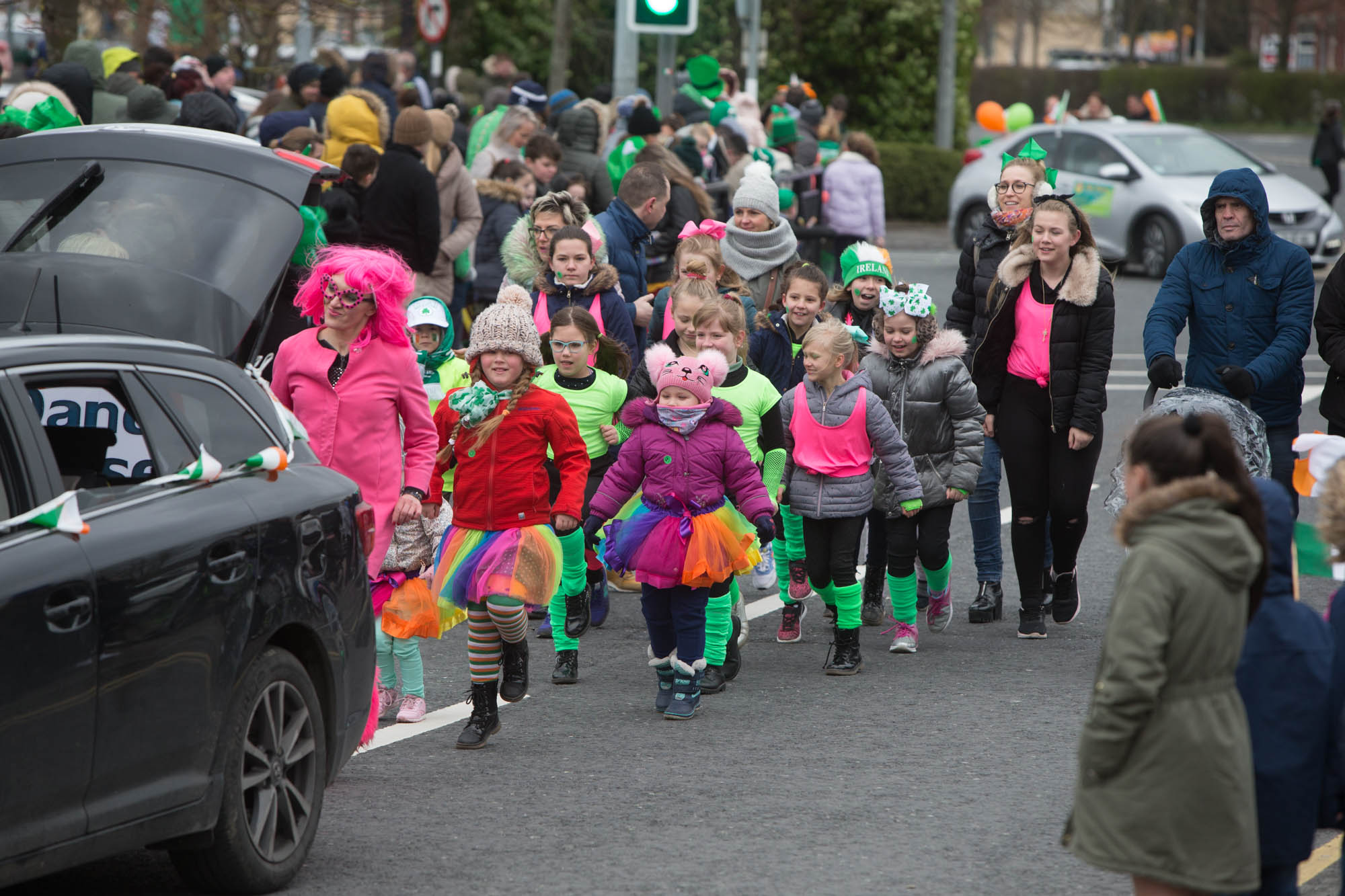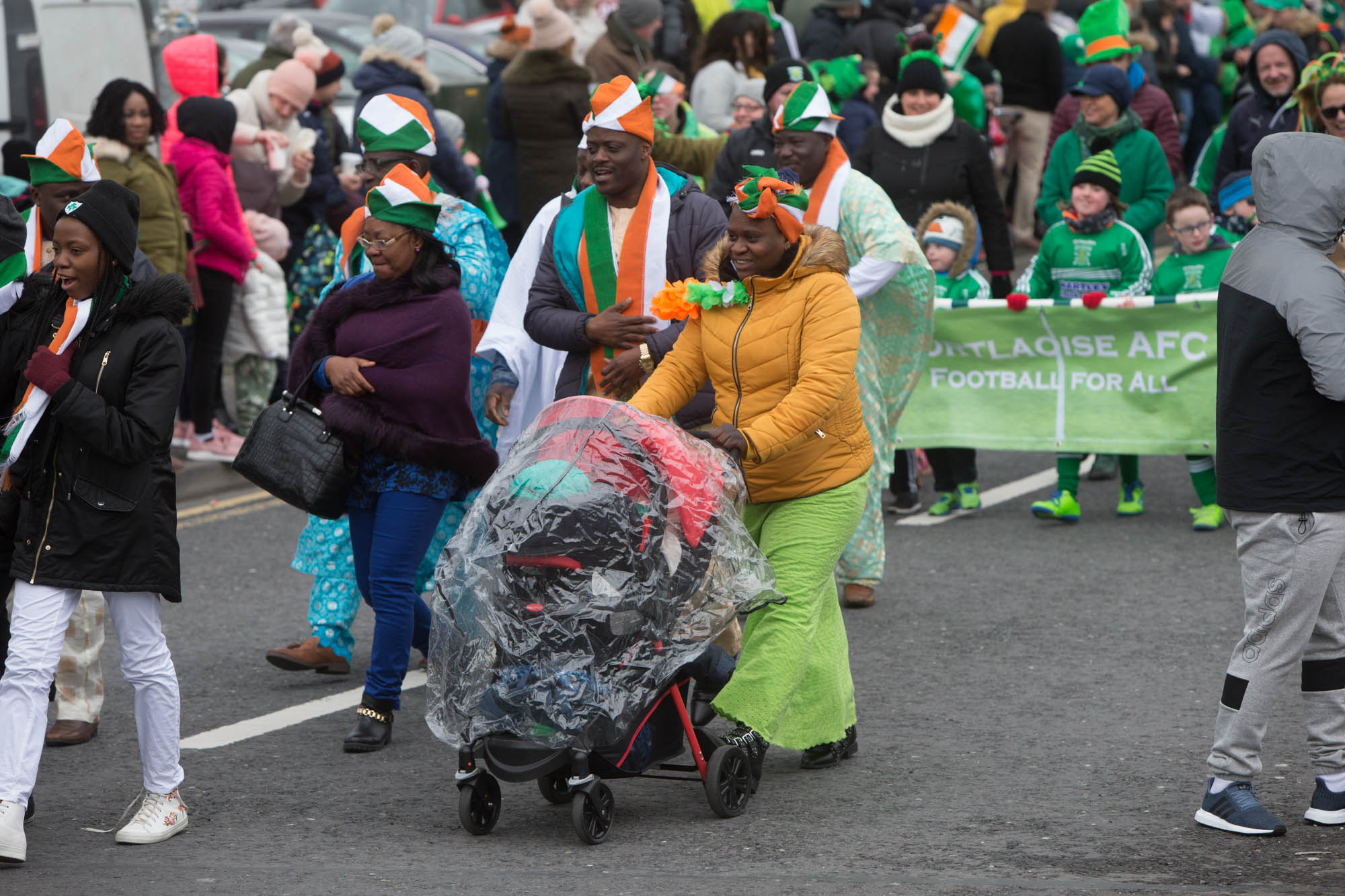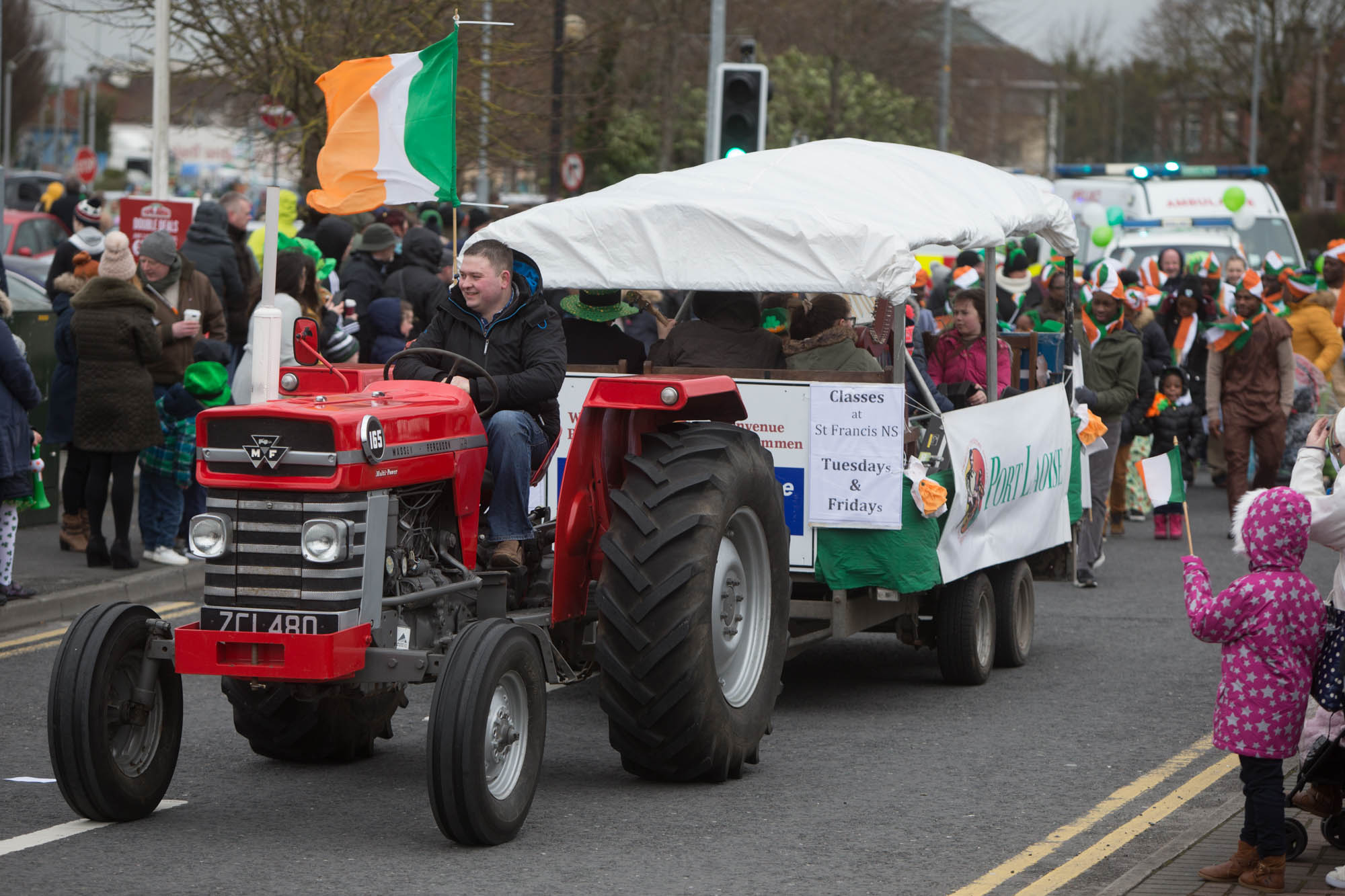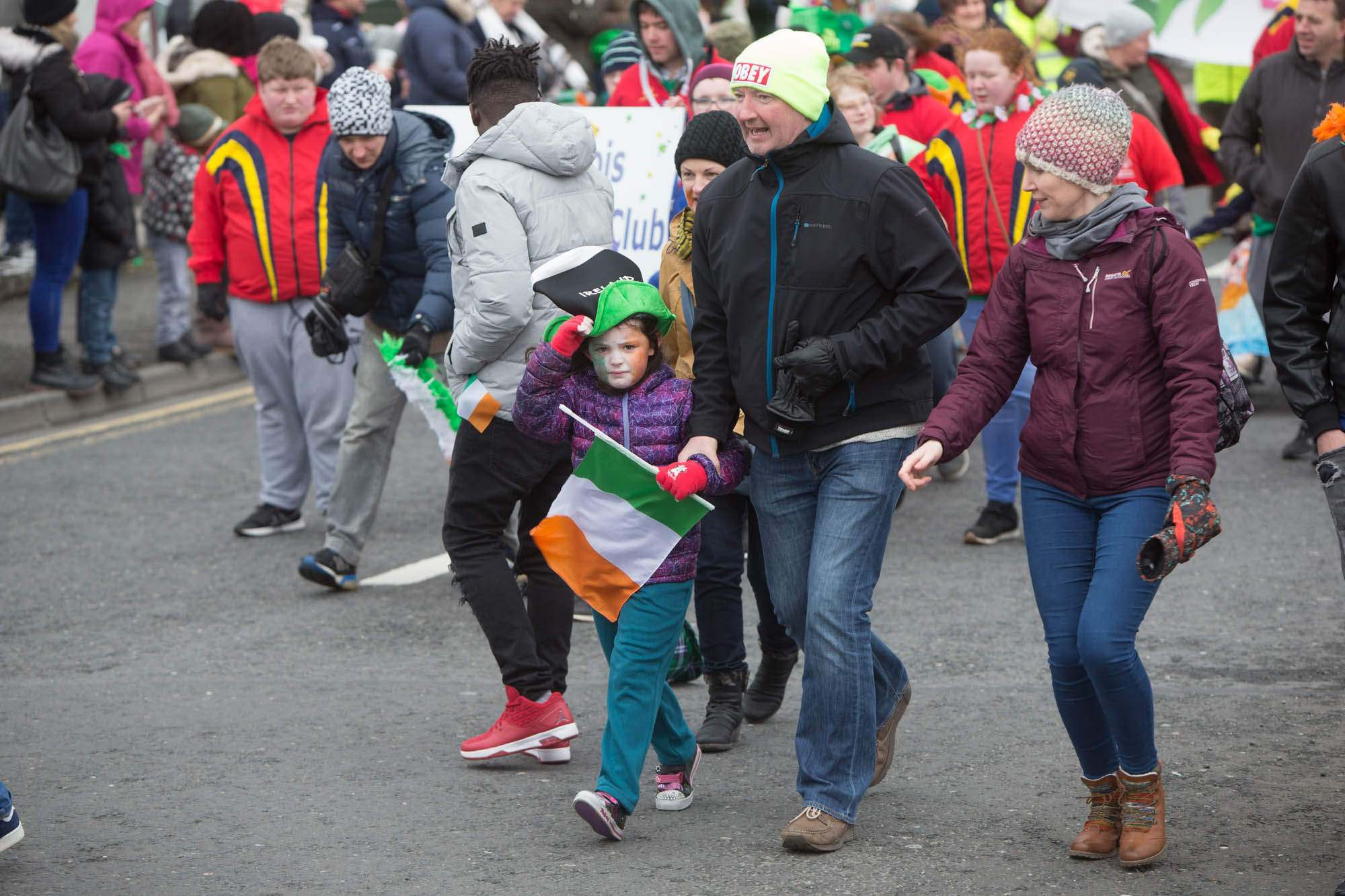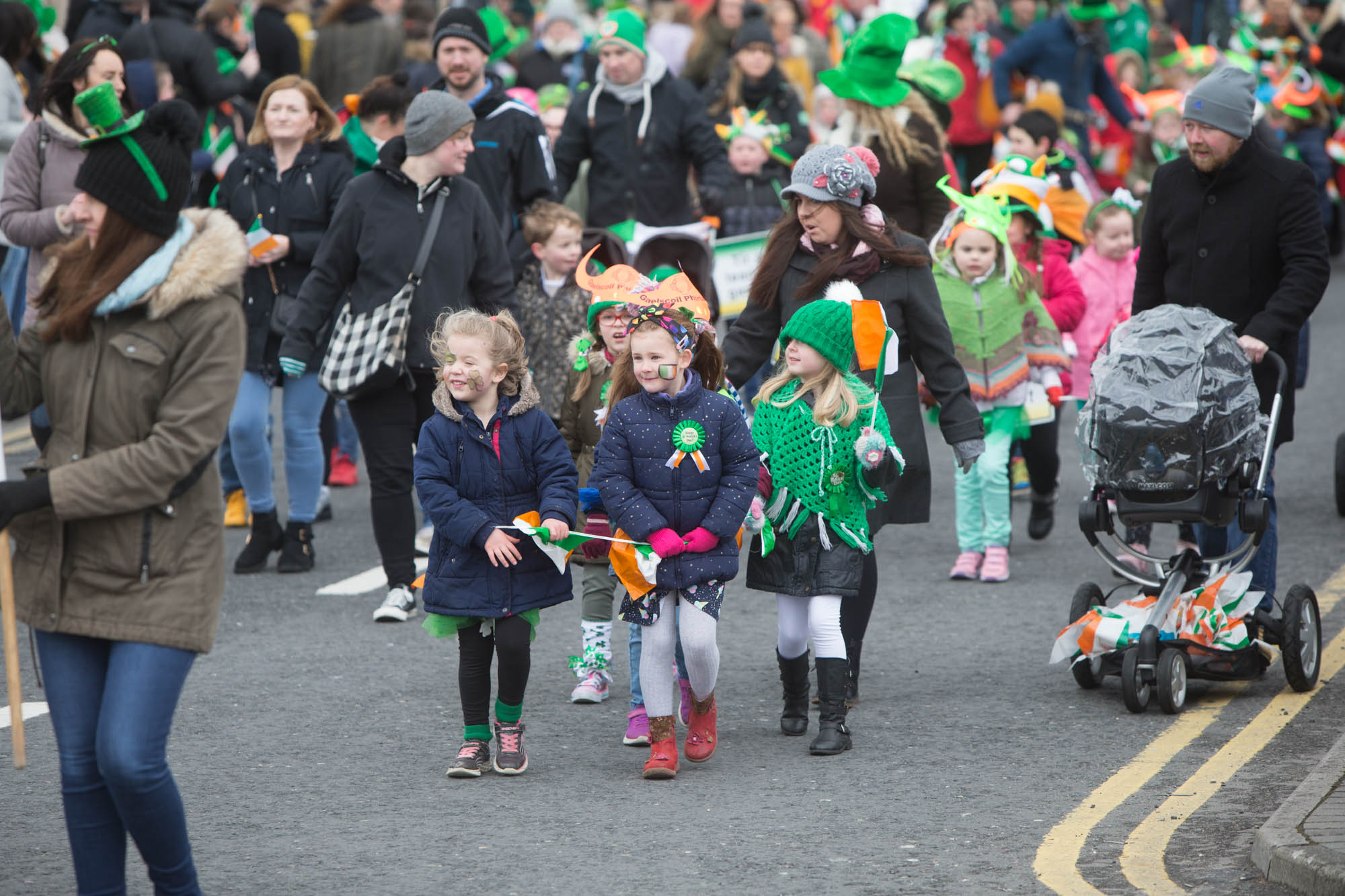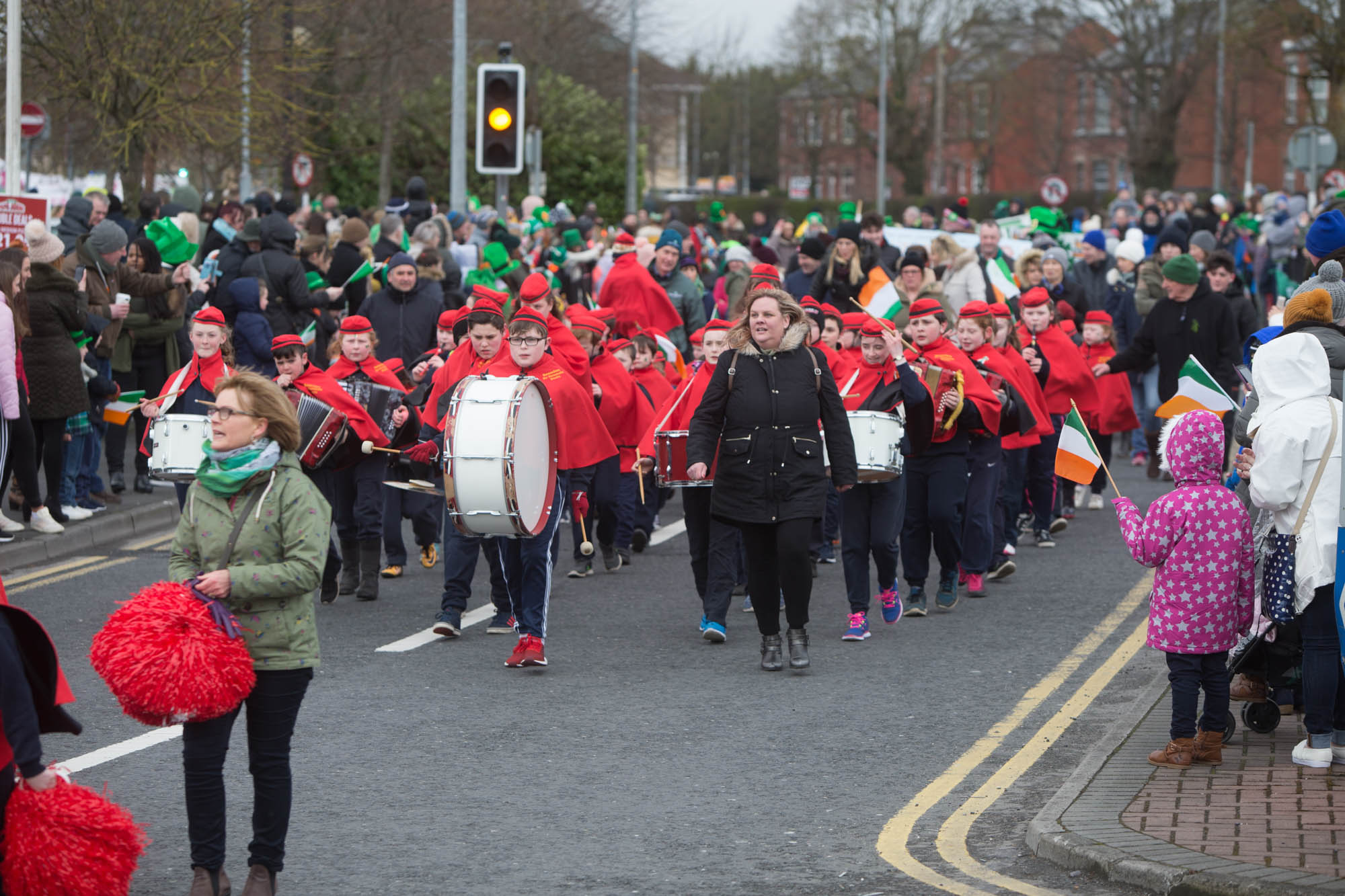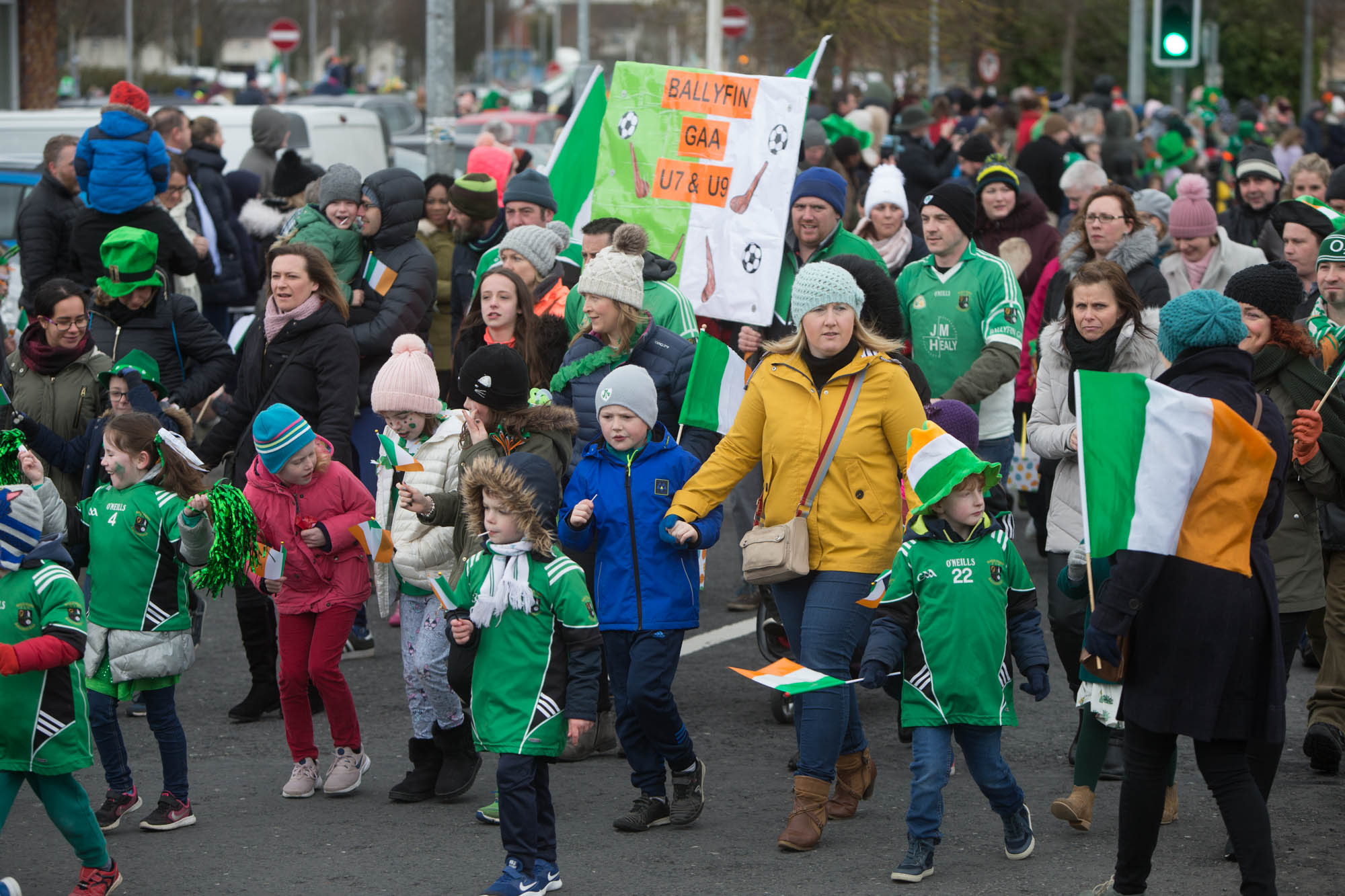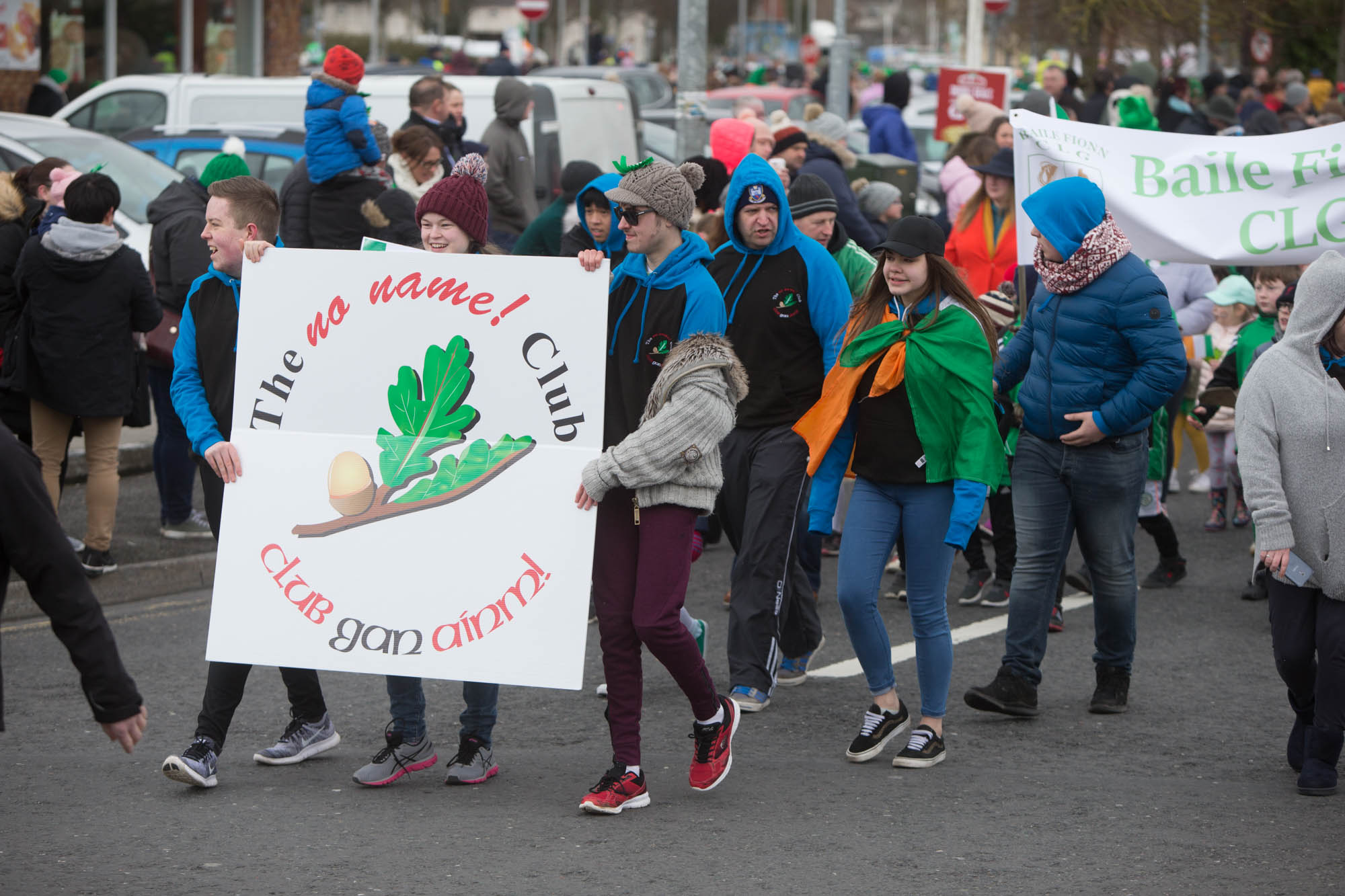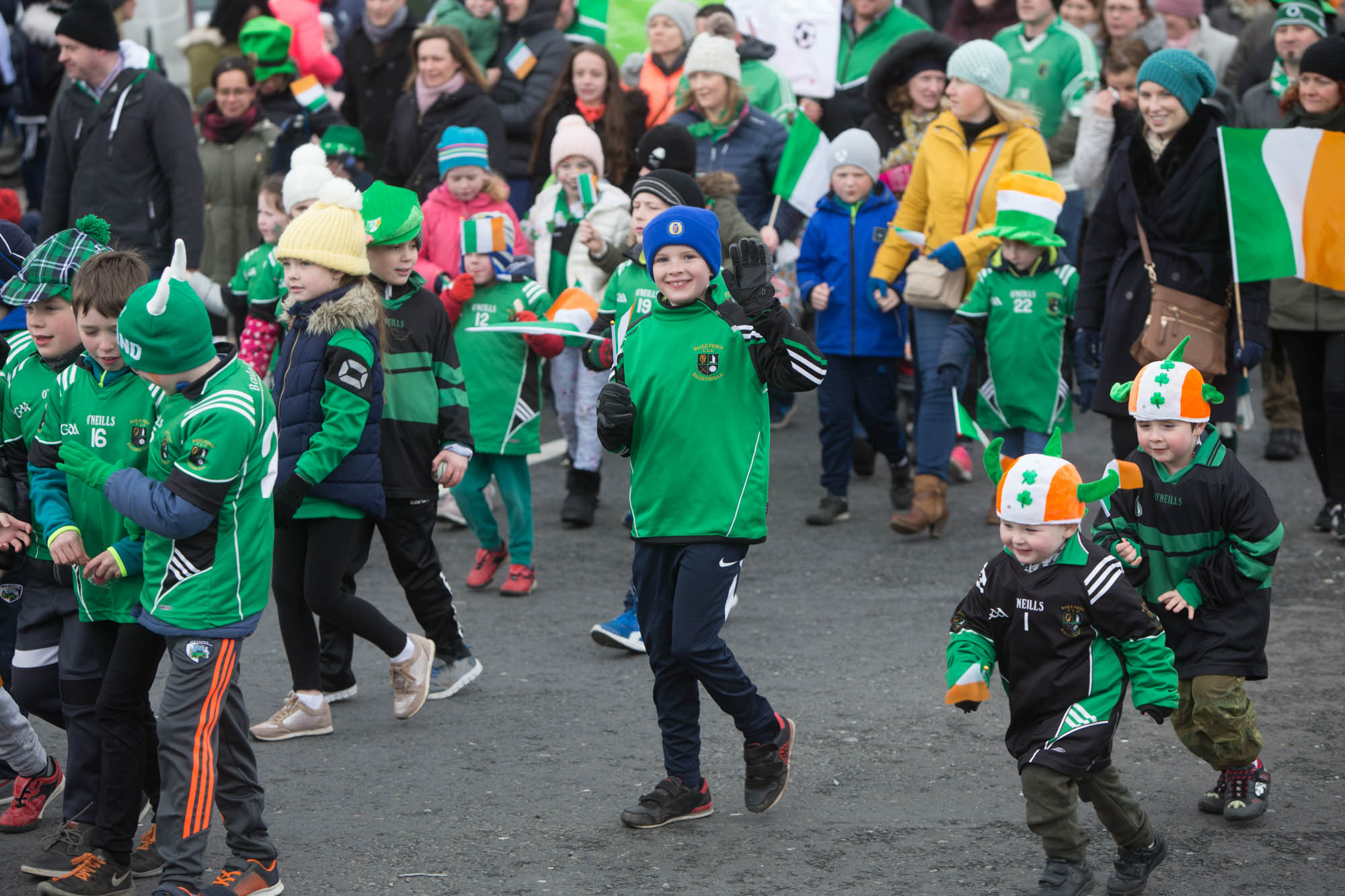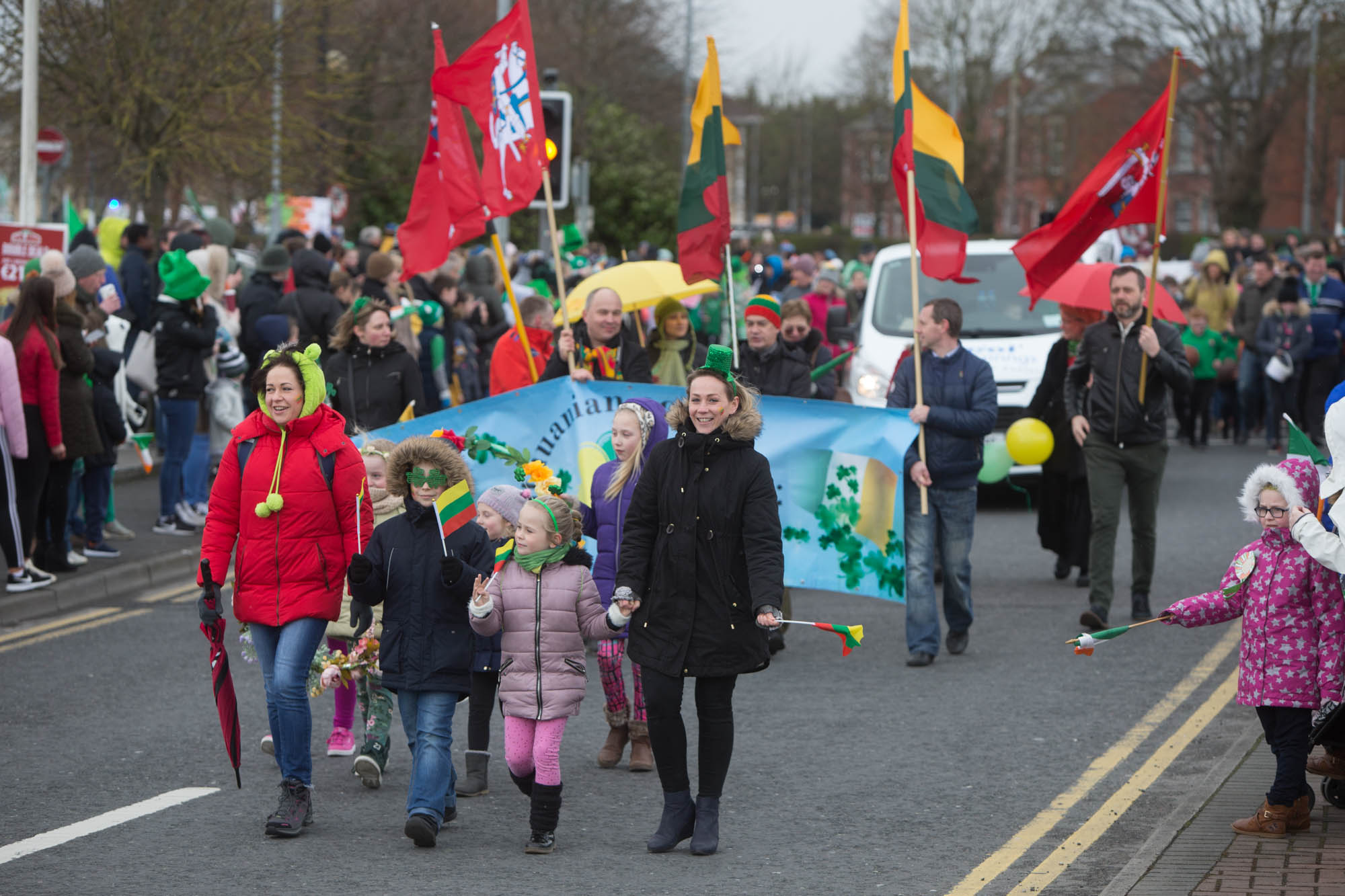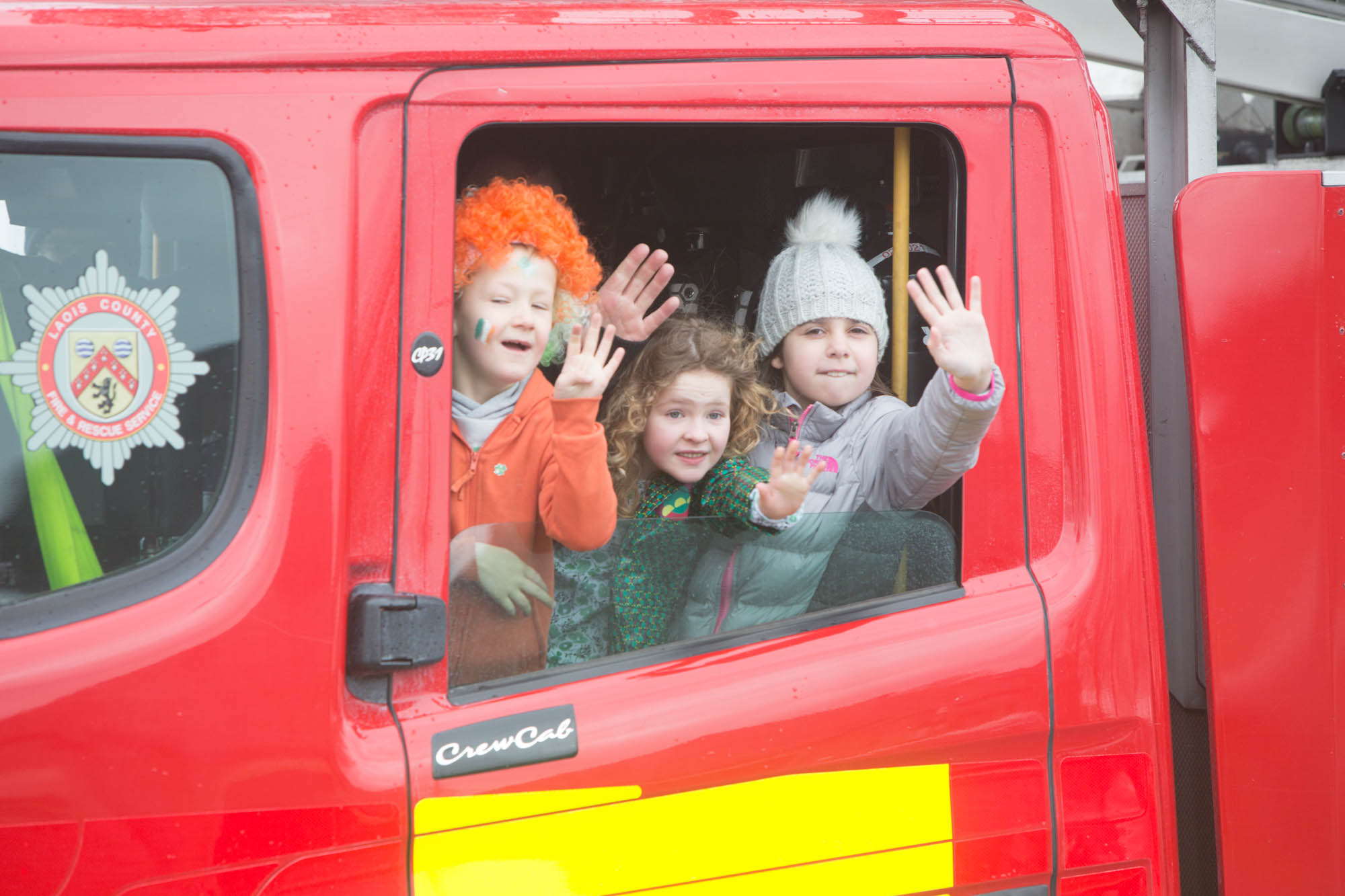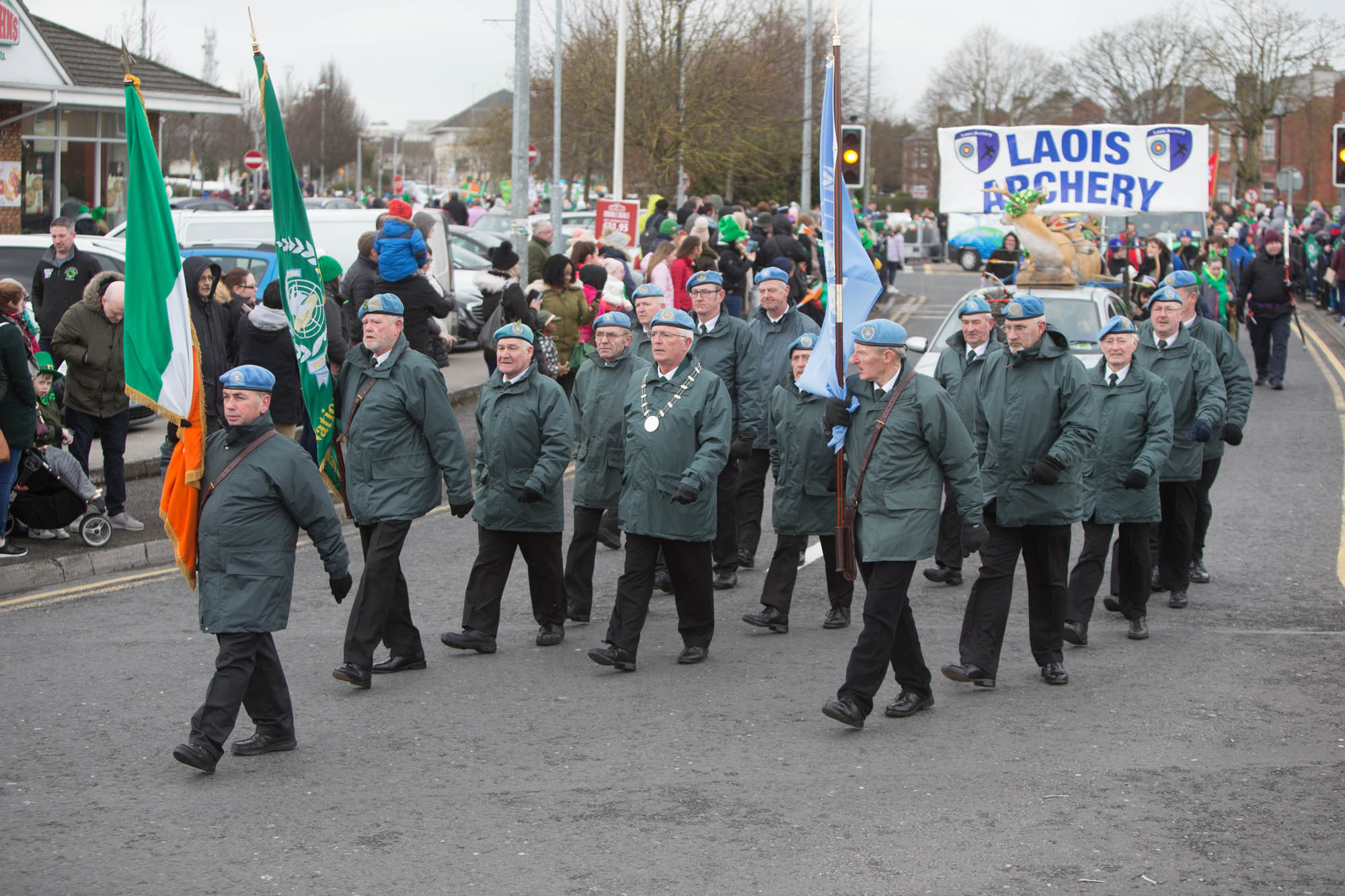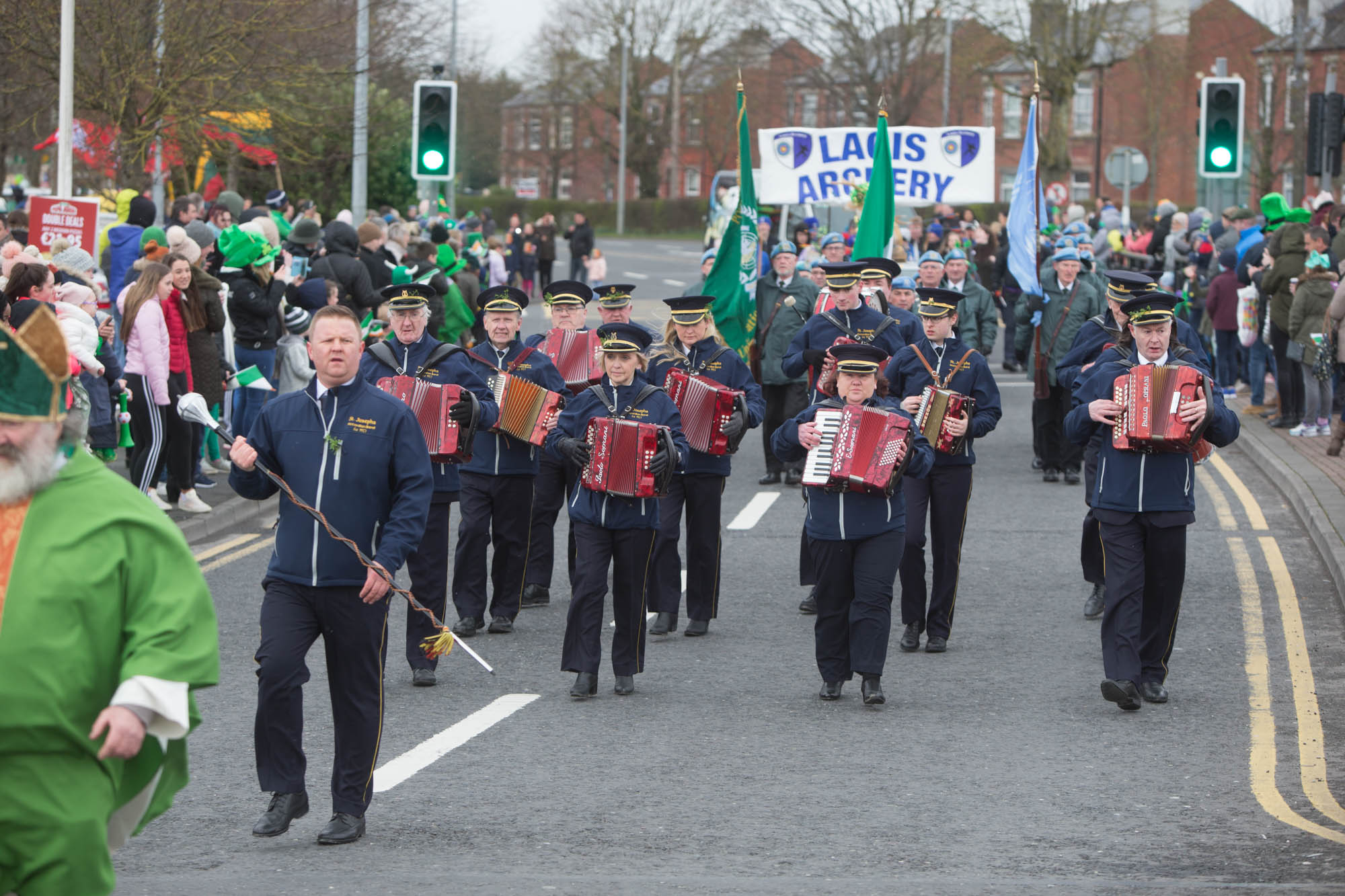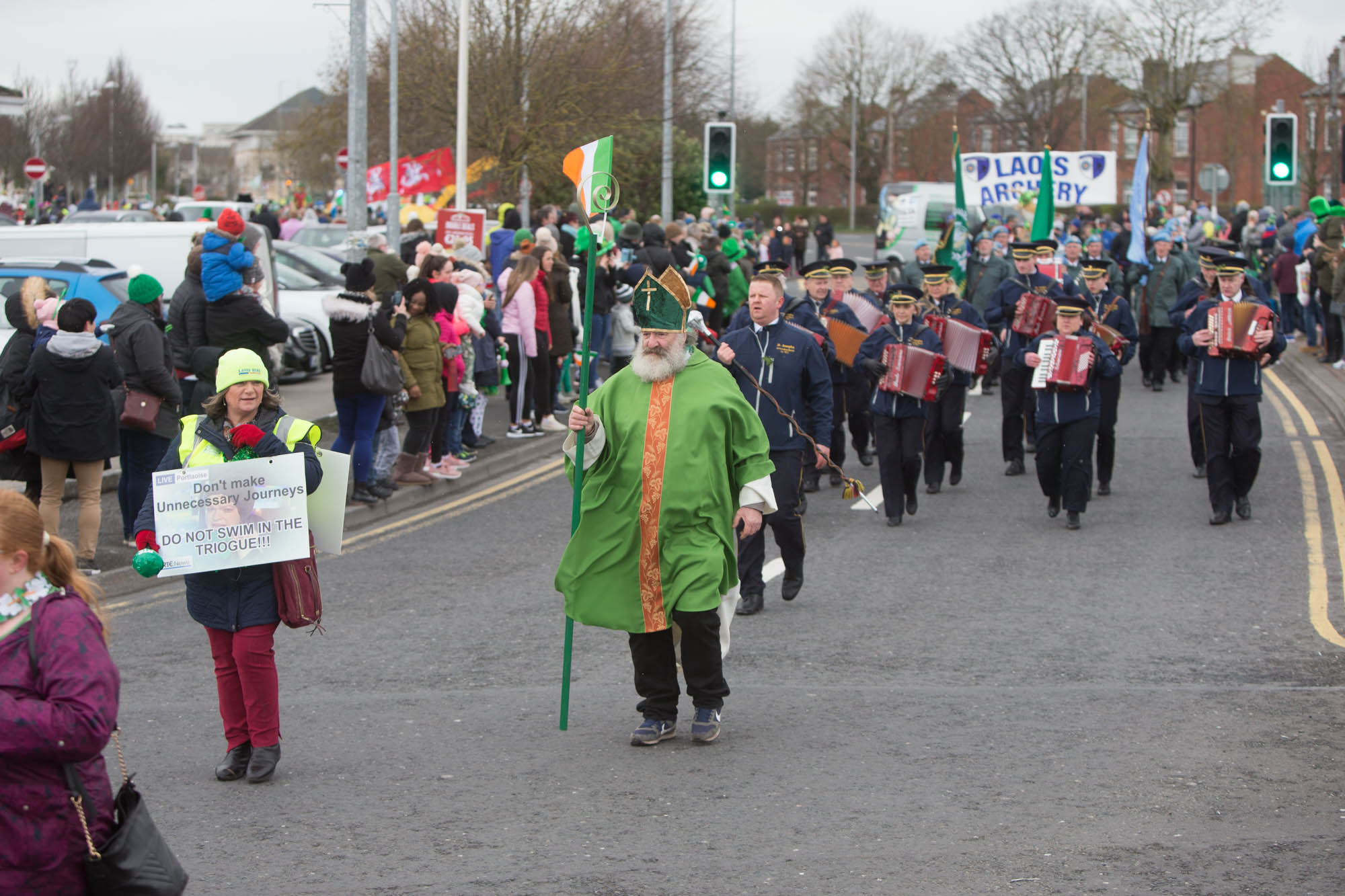 SEE ALSO – In Pictures: Mountmellick pull out all the stops for another wonderful St Patrick's Day parade