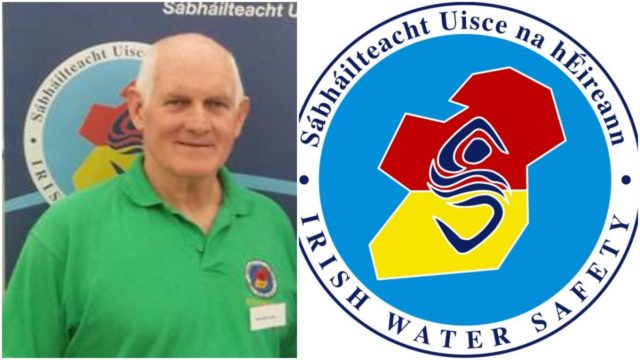 A well-known former Garda Superintendent and adopted Laois man has spoken about the importance of water safety.
Noel McCarthy spoke about the origins of Laois Water Safety and interventions by the group which have saved lives.
Laois Water was first founded in 1973, when the county council pool opened on the site of the current Leisure Centre at Moneyballytyrell, Portlaoise. When the pool closed after two years in operation, the branch closed.
By 1978, the current chairman of Laois Water Safety, Noel McCarthy, had recently transferred to Portlaoise from the Garda Training Centre in Templemore. There, he was a swimming and life-saving instructor.
"Fr Jim O'Connell and the St Mary's workforce explored the possibility of re-opening the pool and lifeguards were needed," said Noel.
The Arklow native spoke about the great volunteering done by those who applied to be lifeguards during that time.
"A number of enthusiastic swimmers came together and were instructed in lifeguarding skills and they went on to keep the pool open by giving voluntary service one night per week for about 15 years. There was a similar counter effort to keep the office section staffed.
"The early volunteers trained as Water Safety instructors and swim teachers and classes in safety and rescue commenced on Tuesday nights and continue today. A branch of Laois Water Safety was formed.
"The first chairman was Arthur Drennan from Ratheniska, who served 35 years in that position. The early volunteers became the first committee," said Noel.
Laois Water Safety has always been engaged in a number of very successful interventions which have saved lives.
These include a double rescue at Tramore, a sea rescue in Italy, rescue from the Nore in Kilkenny, three successful incidents where Basic Life Support was administered and two incidents where choking was prevented by a trained rescuer.
The former Garda Sergeant spoke about the biggest events held in Portlaoise during those early years – which included hosting 600 children and 50 adults during Annual Swim Week.
He is now encouraging people to get involved in 'vital' safety and rescue classes run in Portlaoise.
"Safety and rescue classes run in Portlaoise. Classes on Saturday at 9am cater for students over 11 years and classes at 9pm on Tuesdays cater for adults and senior students.
"Classes available run from basic safety to various rescue standards. Once each year a Pool Lifeguard course takes place, and this is attended mainly by those seeking employment.
"As Laois is the most inland county, classes are mainly confined to the pools at Portlaoise and Portarlington. Classes were also held annually at Ballinakill when the outdoor pool there was open.
Laois Water Safety will also assist in any event at any of the waterways in the county," said Noel.
Information on any of the classes can be obtained from the Sports Office at Laois County Council or from the notice board at Portlaoise pool.
SEE ALSO – A day spent inside the walls of the Midlands Prison in Portlaoise