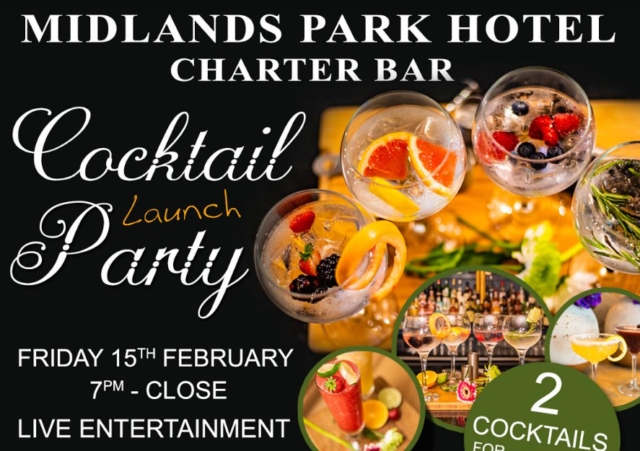 The Midlands Park Hotel is a busy and vibrant spot in the heart of Portlaoise and this Friday, February 15, the popular Charter Bar will host a cocktail party with live entertainment and great offers to launch their new cocktail menu.
The hotel's cocktail party will be from 7pm until close. The live entertainment and two cocktails for €15 deal make this the perfect night to meet up with friends.
Midlands Park Hotel's gin of the month is Dingle Gin, served with London Essence Tonic Infused with bitter orange and elderflower garnished with Wexford strawberries and lime wedges. The price point for this delicious gin is €9.50.
As well as Dingle Gin, Midlands Park Hotel are offering a range of cocktails to suit everyone's taste, all for just €9.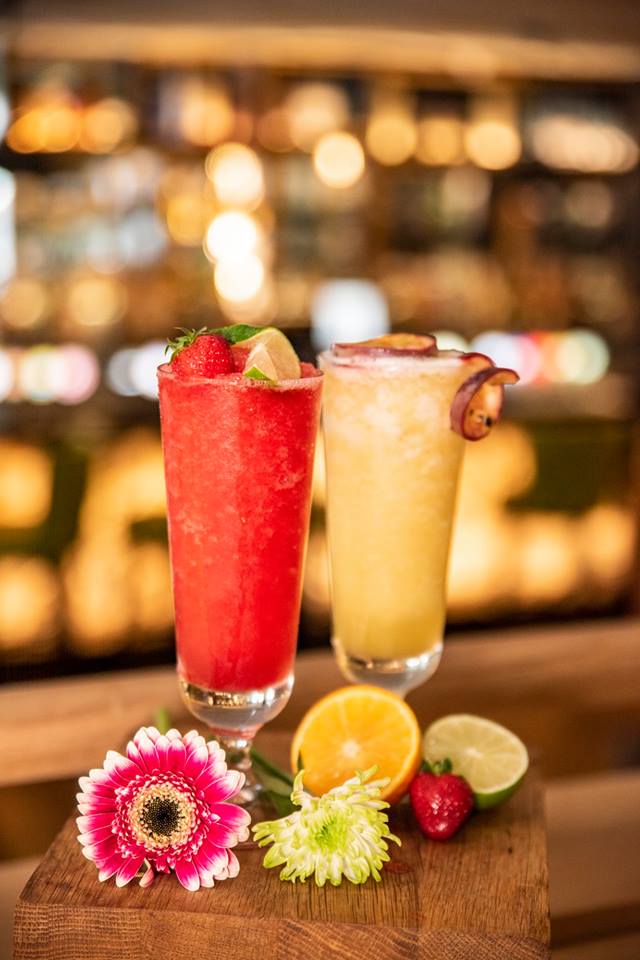 Cocktail Menu
Belini
Fresh peach puree, prosecco & raspberry puree
Black Mamba Kiss
Gin, cointreau, sugar syrup, fresh blackberry puree & mint
Strawberry Daiqiri
Rum, fresh lime juice, fresh strawbeerries and starwberry puree
Passion Fruit Daiquiri
Rum, fresh lime juice, passion fruit puree
Classic Espresso Martini
Vodka, kahlua, double shot of espresso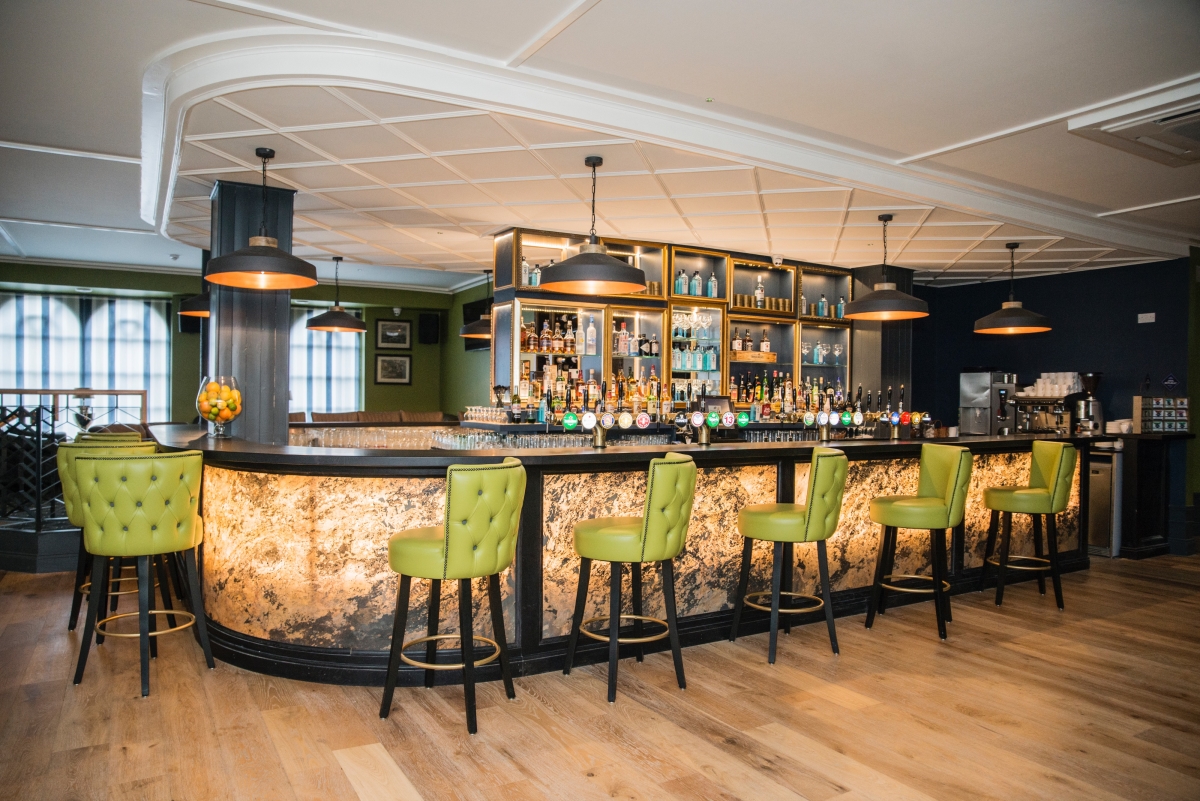 Salted Caramel Espresso Martini
Vodka kahlua, alted caramel, double shot of espresso
Classic Mojito
Rum, fresh limes, fresh mint leaves, soda water
Strawberry Mojito
Rum, fresh limes, fresh mint leaves, strawberry puree, soda water
Margarita
Tequila, cointreau & lime juice
Cosmopolitan
Vodka, grenadine, cointreau, lime juice & cranberry juice
Mint Julep
Fresh mint leaves, sugar syrup, bitters & Jack Daniels
Raspberry Caipirinha
Cachaca, lime juice, brown sugar & raspberry puree
Lemon Drop
Citron vodka, cointreau, sugar syrup & lemon juice
All cocktails – €9
SEE ALSO – Check out the dedicated jobs section on LaoisToday