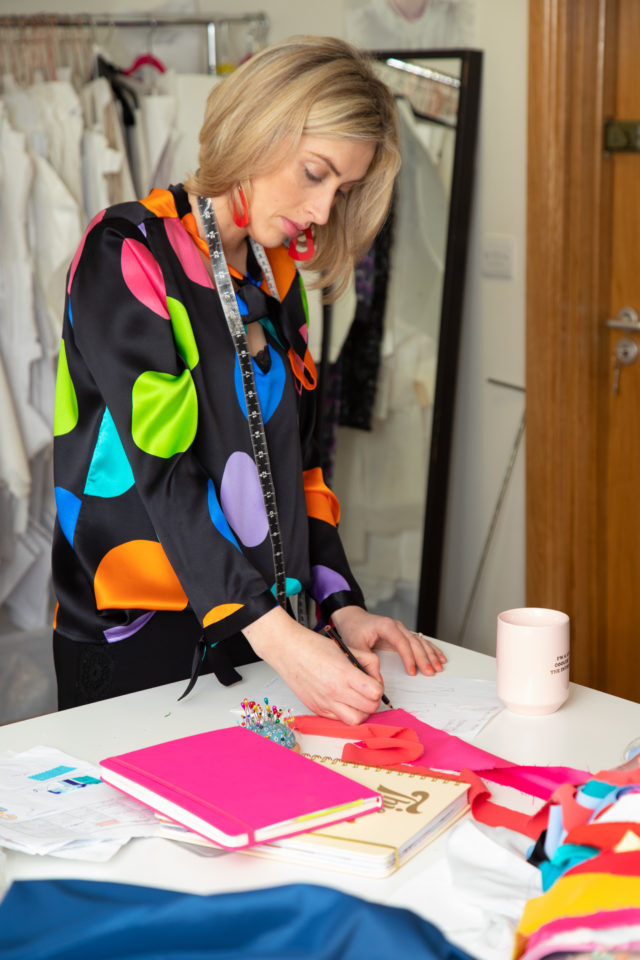 The closing date for applications for Ireland's Best Young Entrepreneur competition is March 15. The competition is open to anyone aged 18-35 who has a great business idea or is already running their own business.
Run by the Local Enterprise Office Laois, it is a brilliant opportunity for young entrepreneurs to learn from business mentors, network with other young business people and possibly to win valuable investment in their business.
This week we caught up with 2014 finalist Heidi Higgins from Portlaoise to hear all about her experience of taking part in the competition.
How did you start your business?
I started my business in the Summer of 2009 with a loan from my Credit Union. I rented the space in the Loft in the Powerscourt Centre in Dublin and got great feedback on my designs. I opened my own boutique and design studio in Portlaoise in 2010.
What has been your biggest challenge to-date?
Footfall is down in the retail sector as more people are opting to buy online.  I've overcome this challenge by developing a strong online presence by continually monitoring traffic, online user experience and coming up with creative ways and promotions to convert browsers into customers.
Why did you enter the IBYE Competition?
I was already a client of LEO Laois and had availed of mentoring and training in the past.   I received an email from the LEO encouraging me to enter the competition and I am so glad I did.
It provided me with  great exposure for my business and afforded me the opportunity to meet  other young local entrepreneurs, a lot of whom  I still keep in touch with today.
How did you and your business benefit from being involved in IBYE?
Apart from the investment fund, the bootcamp at IBYE was a great way of meeting like-minded young entrepreneurs. I feel IBYE was the start of a progression to allow me to focus more on my business and where it was going.
I met some great people along the way.  The prize money helped me to expand my brand globally and participate at the prestigious Scoop London Trade Show  which allowed me to  position my designs at an international level.
Why should a young entrepreneur enter this competition?
Apart from being in with a chance of sharing a prize-fund of €50,000, the mentoring received will help you focus on the right direction for your business.  It is also a great opportunity to meet and network with other like-minded young entrepreneurs.
And finally, what piece of advice would you give to anyone thinking of entering this competition?
Go for it, you will get great exposure for your business. You won't regret it.
---
Encouraging young entrepreneurs from Laois to enter the competition, Head of Enterprise Evelyn Reddin explained "Now is the time for anyone aged 18-35 to log on to www.ibye.ie and enter the Ireland's Best Young Entrepreneur competition.
"It's simple, it's free and it takes about 15 minutes. If you have any problems with the application, my colleague Honor Deevy in the Local Enterprise Office is happy to help and can be reached on 057 86 61800.
"We have a €50,000 investment fund to share between the winners in Laois. This competition is a brilliant experience for young entrepreneurs and you never know where it will take you."
Closing date for applications is Friday, March 15. Enter now on www.ibye.ie
---
For More Information:
Contact: Honor Deevy, Local Enterprise Office Laois 057 86 61800 hdeevy@laoiscoco.ie
Website: www.IBYE.ie
SEE ALSO – €50,000 prize fund is up for grabs but deadline fast approaching for Ireland's Best Young Entrepreneur competition