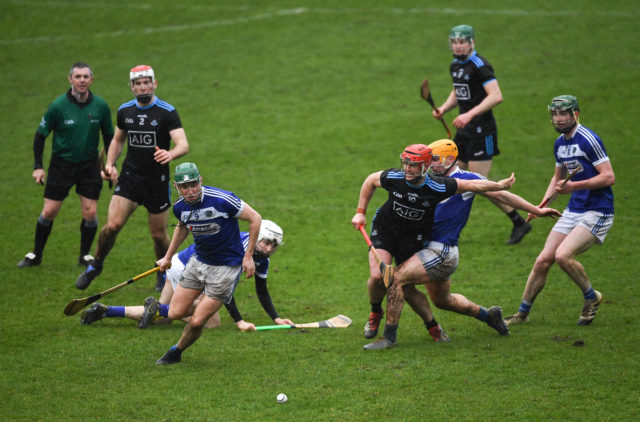 After a superb display on this dreary day, Laois had their hopes of a second league win taken away in the dying minutes of this game.
However, Offaly defeating Carlow by 4-8 to 1-10 guaranteed a spot in the quarter-finals for Laois, as they head into the last eight against All-Ireland champions Limerick.
Here are some of the talking points from today's clash with Dublin: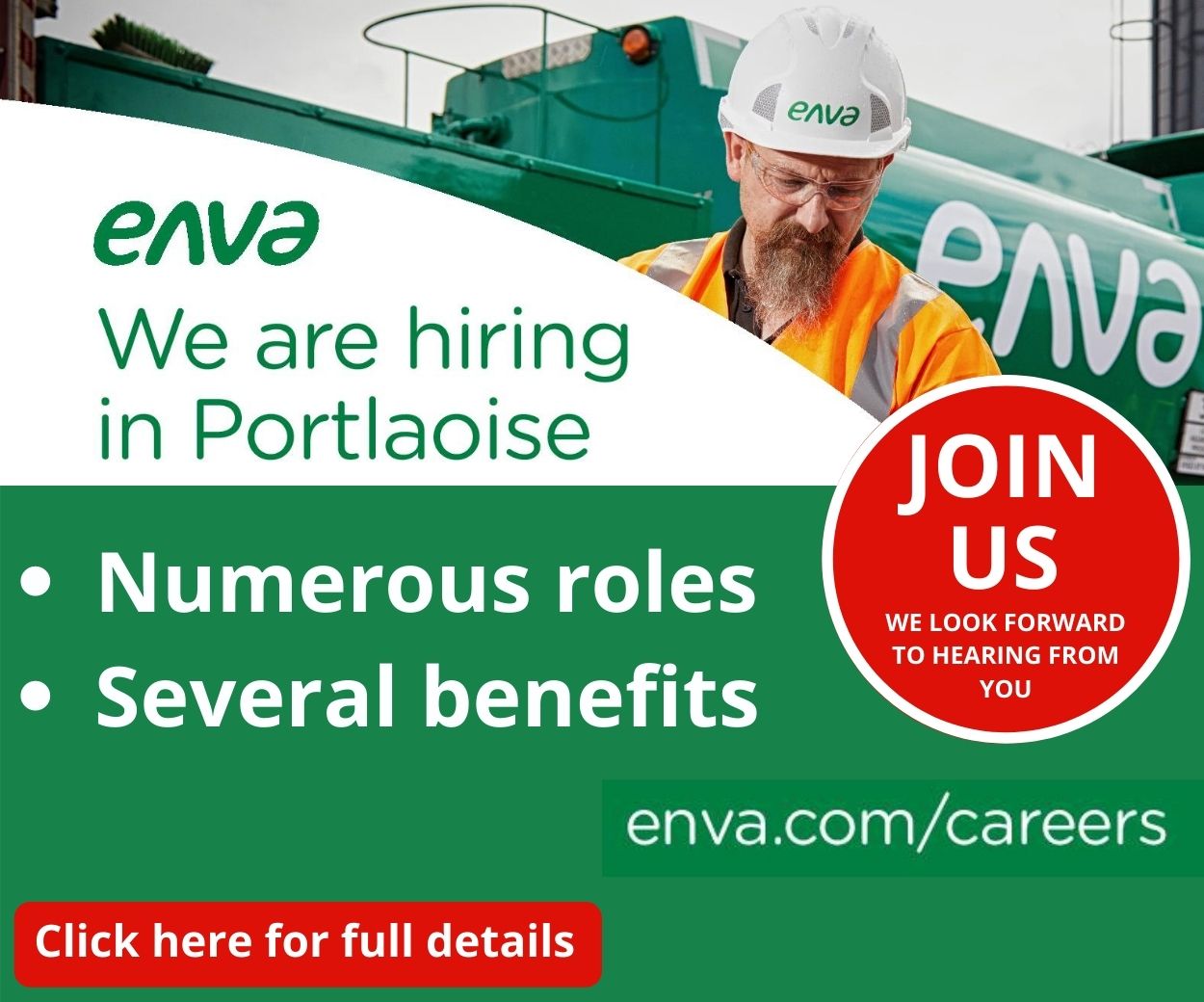 1 – Man of the Match: Sean Downey
This was a really hard call as there were so many great performances for the Laois lads. Joe Phelan can feel hard done by as he too was brilliant but we've gone for Sean Downey this weekend.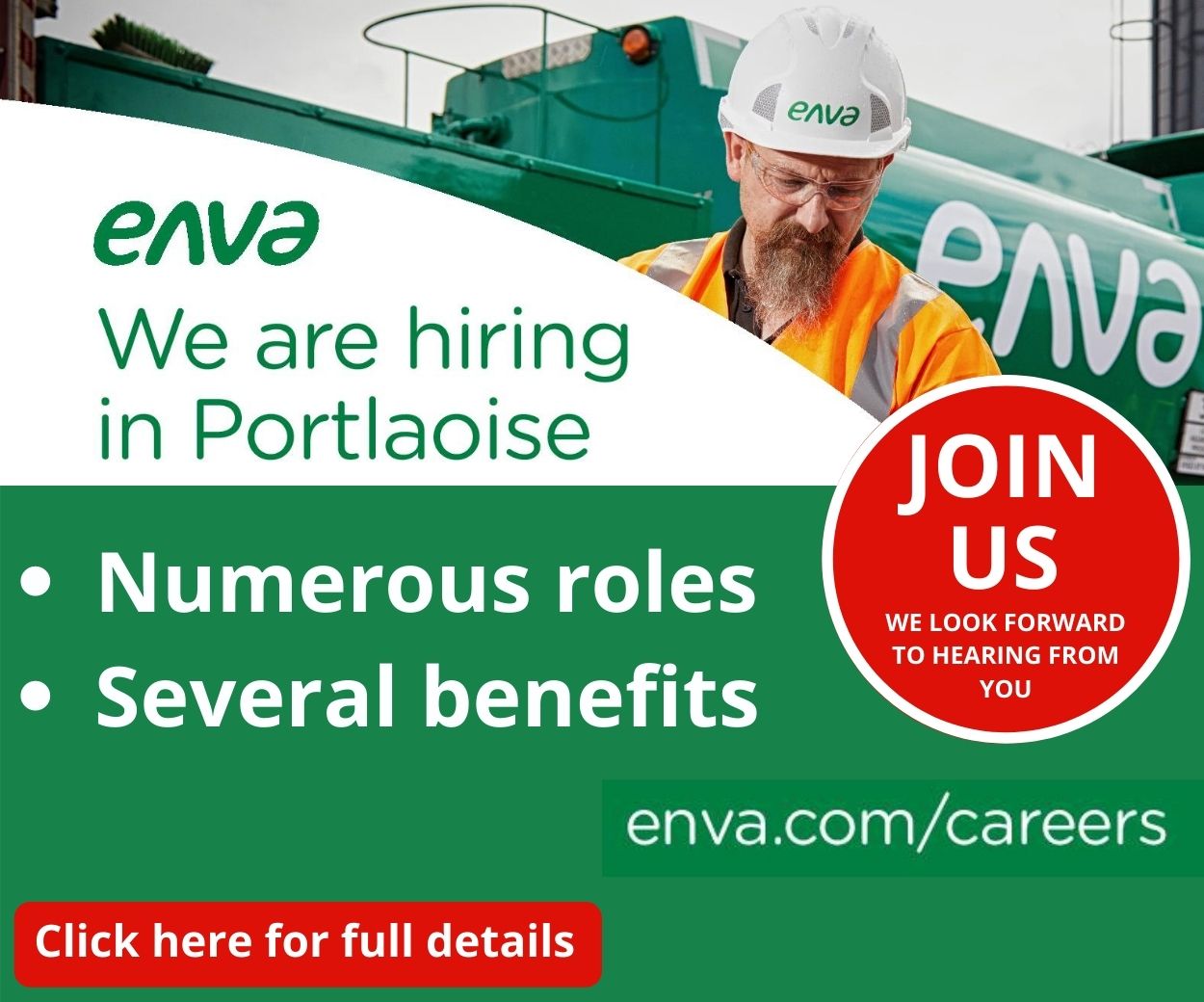 The Ballinakill man endured an injury-hit 2018 but he is flying it this term and he was outstanding in the middle third of the field. He came out with countless balls from the Laois defence and also chipped in with a fine point.
2 – Dreadful conditions 
It was a miserable day on the weather front as a number of games were called off today. There was little wind in Parnell Park but the rain fell throughout the match with large puddles in numerous areas of the pitch. We were lucky to avoid the snow but a poor day nonetheless.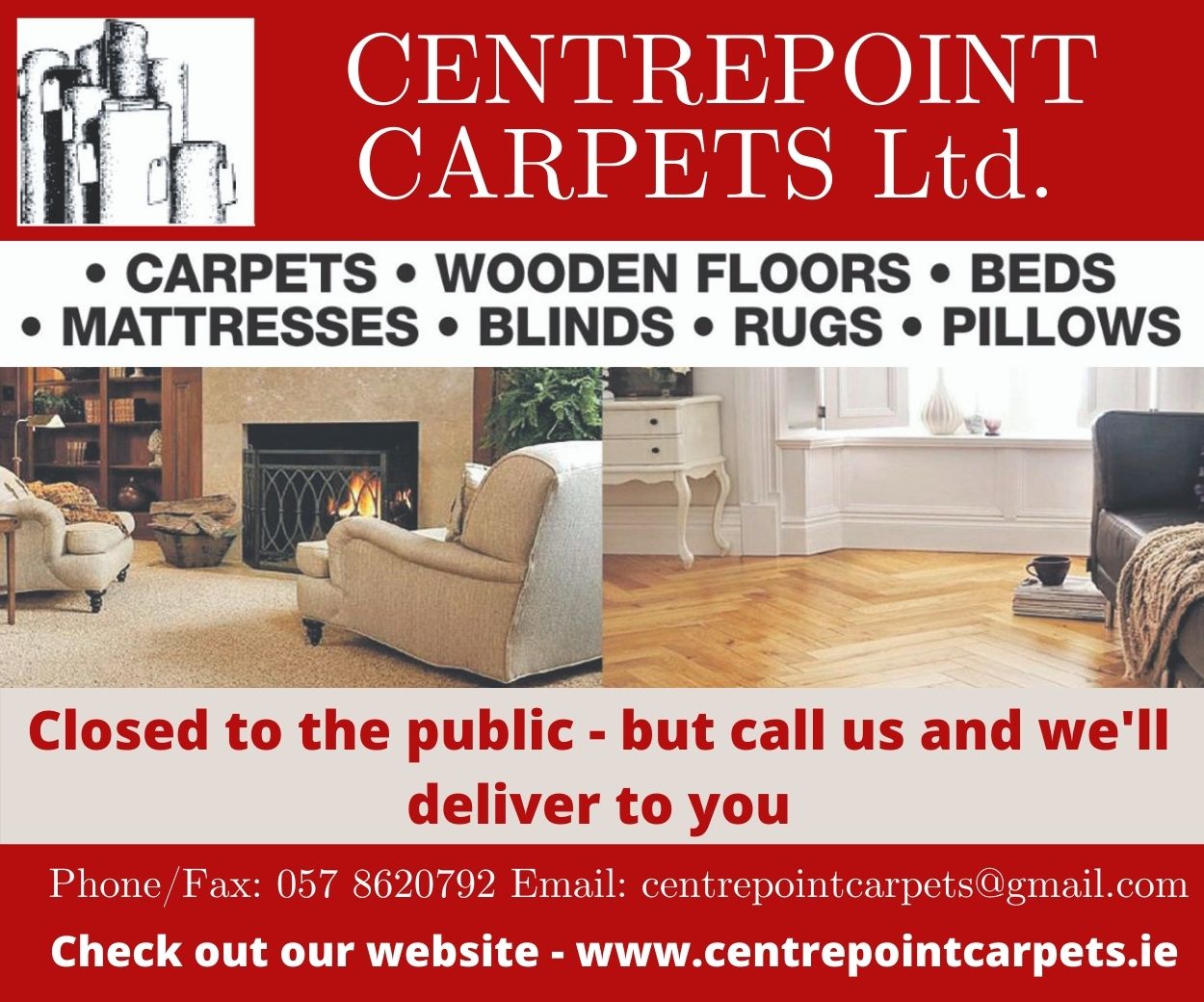 3 – First half performance
Laois's first half performance sent a simple message to Dublin today – we're here for a game. Laois were first out of the blocks with a Sean Downey point after 55 seconds and pushed on going four points ahead after 15 minutes.
They faded off towards the end of the half but managed to hold on to a one point lead much to the delight of the Laois fans who travelled.
4 – Laois's physicality 
A key element of Laois's game today was their physicality. They tackled smartly, not flippantly, and forced a number of turnovers and frees for over-carring from their Dublin opponents.
This was characterised in one instance where captain Paddy Purcell broke through a tough tackle, held off the Dublin attack, passed the sliotar to Sean Downey who flicked it back to Purcell and he lodged it over the bar.
5 – Questionable calls by the referee
The second half was marked by a number of questionable calls from referee Liam Gordon. These frees nudged Dublin ahead at the beginning of the second half and although he aimed to be impartial, a number of fouls- including one on Neil Foyle as a high ball went into the square- went unnoticed by the Galway man.
6 – The sending off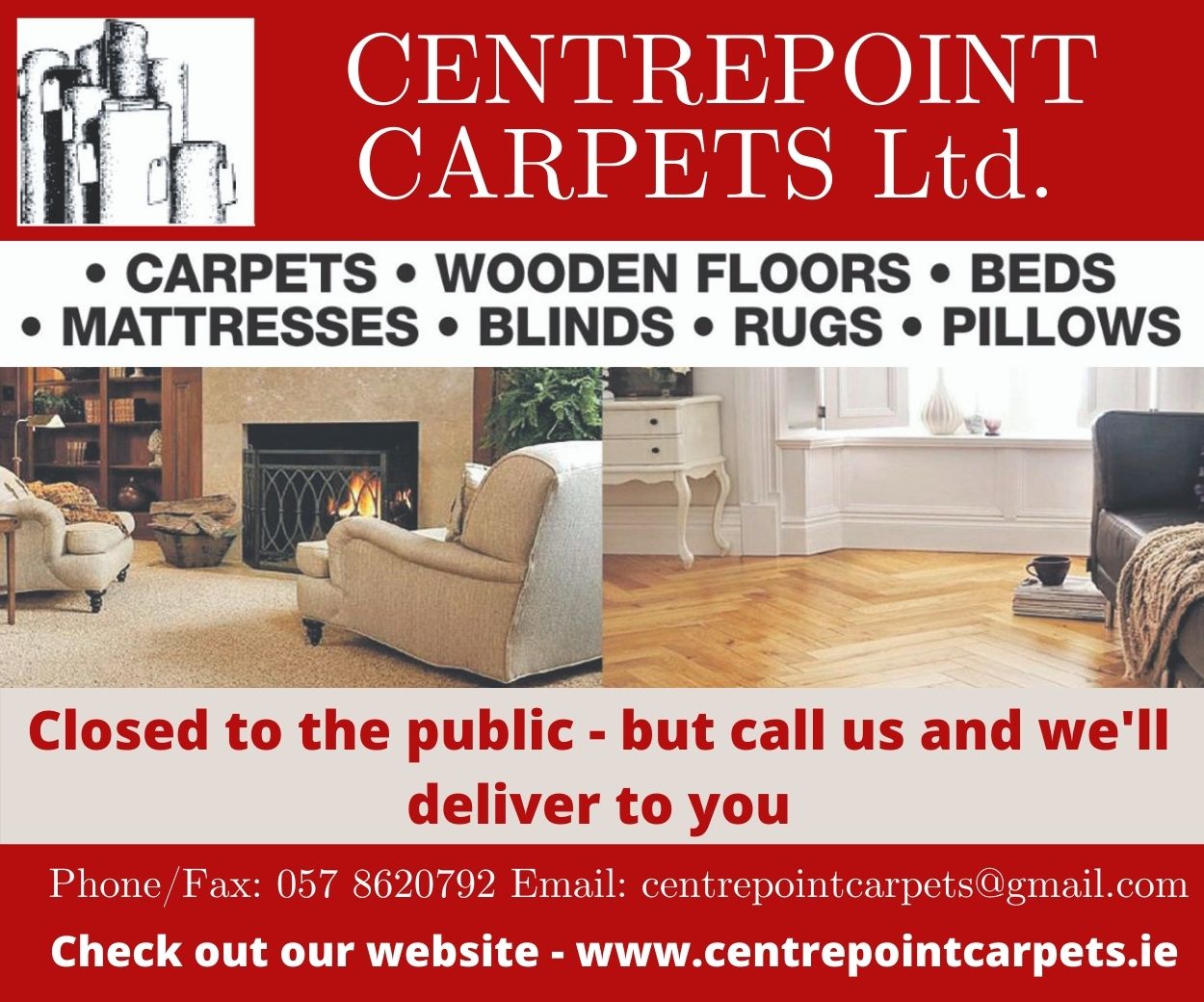 A major turning point in the game came when Cha Dwyer received a second yellow at 55 minutes. It was a questionable call along the sideline to say the least and it looked as though Cha might have gotten away with staying on with the two yellows as referee Gordon initially sent him away before calling him back to issue the red.
7 – Tenacity in defence
A number of Laois players stood up to be counted today, but among those who include a special mention are; Lee Cleere, Padraig Delaney, Sean Downey and Joe Phelan.
Downey put in a scintillating display in midfield, while wing-backs Cleere and Delaney were excellent in both their reading of the game and clearing of the ball. Phelan managed to overturn the ball three times in the first half and worked it out well. Dublin had no shorts on goal as a result of these hard working efforts.
8 – Thank you, Offaly
It might not come easily to a lot of Laois fans, but Offaly are already reminding us of the fact that their comprehensive victory over Carlow brings Laois into the quarter-final where they face Limerick.
9 – Other results and league table
Two out of the three games marked down for division 1B were played today. As previously said, Offaly comprehensively defeated Carlow by 4-8 to 1-10. This leaves Carlow on 2 points while Laois go through to the quarter-finals on four points.
Waterford v Galway was called off due to poor weather conditions.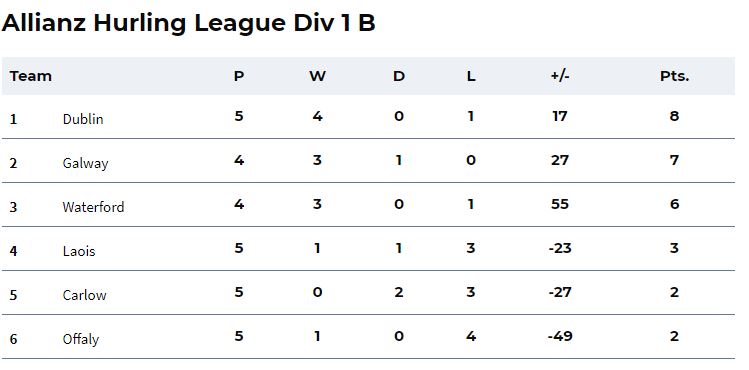 10 – What's next 
Laois now take on Limerick in the Division 1 quarter-final next weekend after they finished top of Division 1A following a draw with Clare.
Whether the game will be on Saturday or Sunday will be confirmed tomorrow and there will be a coin toss for home venue.
Carlow and Offaly now face each other again in the relegation playoff in Tullamore next weekend.