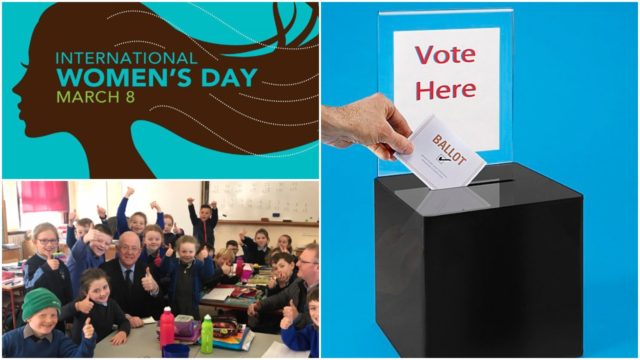 It is less than three months until the Elections and our third Election Diary is now here.
We look at the latest political pieces as the countdown continues to this year's Local Elections.
Minister for Justice and Local Election candidate visit local school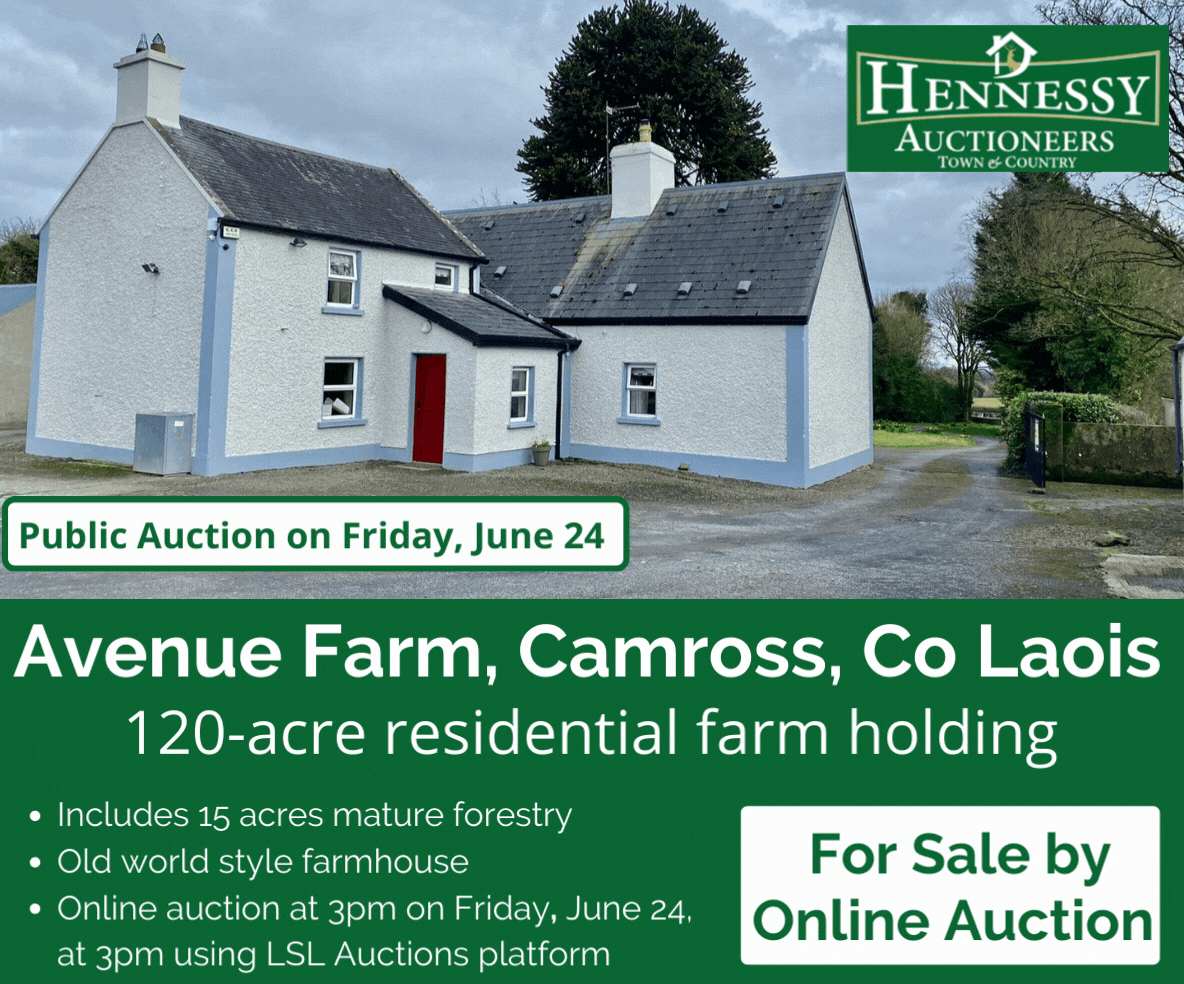 Minister for Justice Charlie Flanagan and Aisling Moran Local Election candidate for the Graiguecullen-Portarlington paid a visit to Killeen National school recently to see some of the much-needed repairs on the original school building.
They spoke with Sean Ó Dubhlaing, the new principle of the school, about past and current efforts to upgrade the older classrooms.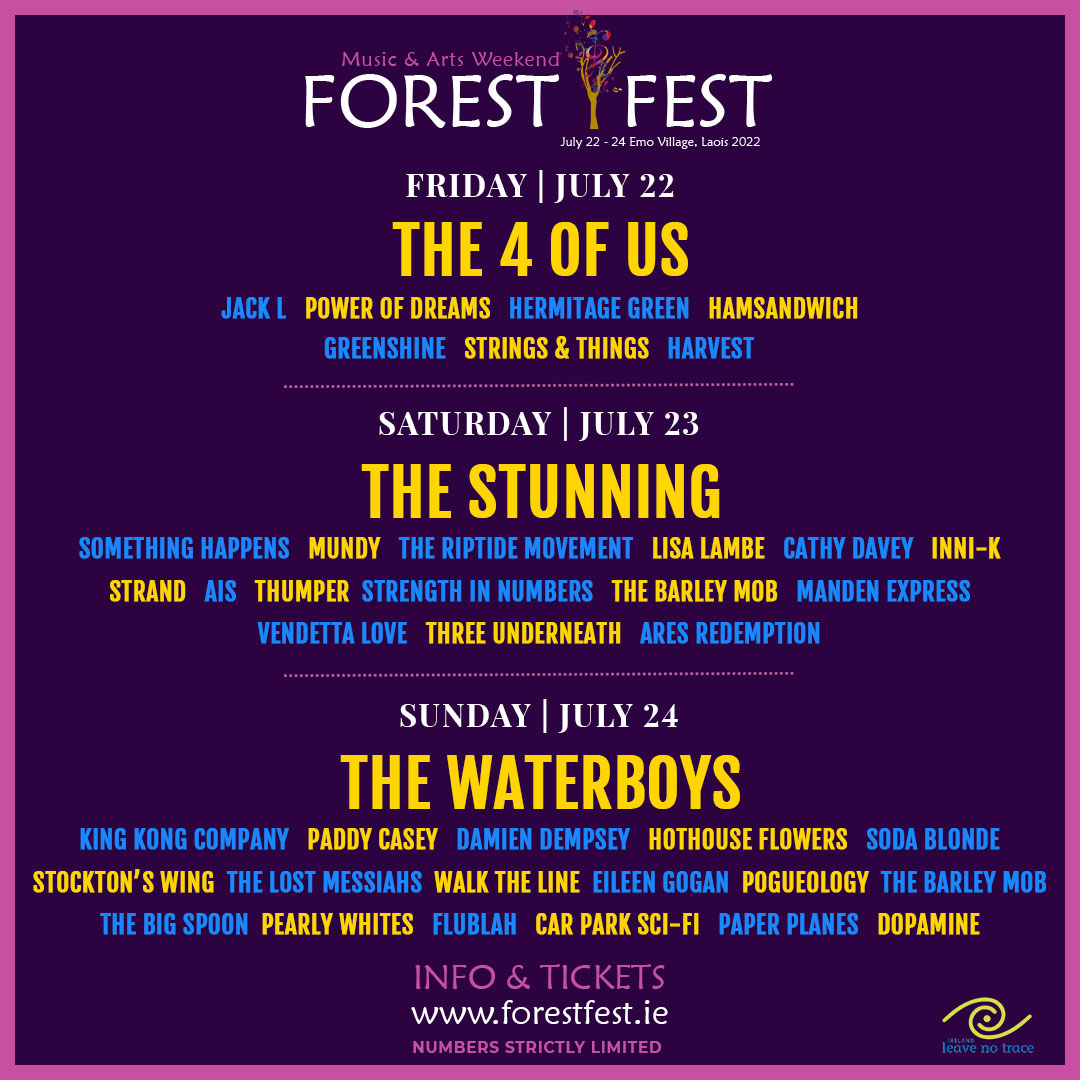 This part of the school is nearly 70 years old and is in need of a major revamp due to dampness, single glaze windows, raised and cracked floor boards.
Minister Flanagan offered his advice and help to Killeen School Board of management, Parents council, Staff and Students.
Minister Flanagan and Aisling Moran, who is a past pupil of the school, visited each classroom and spoke to all the children about topics such as Climate change, Brexit and Pancake Tuesday.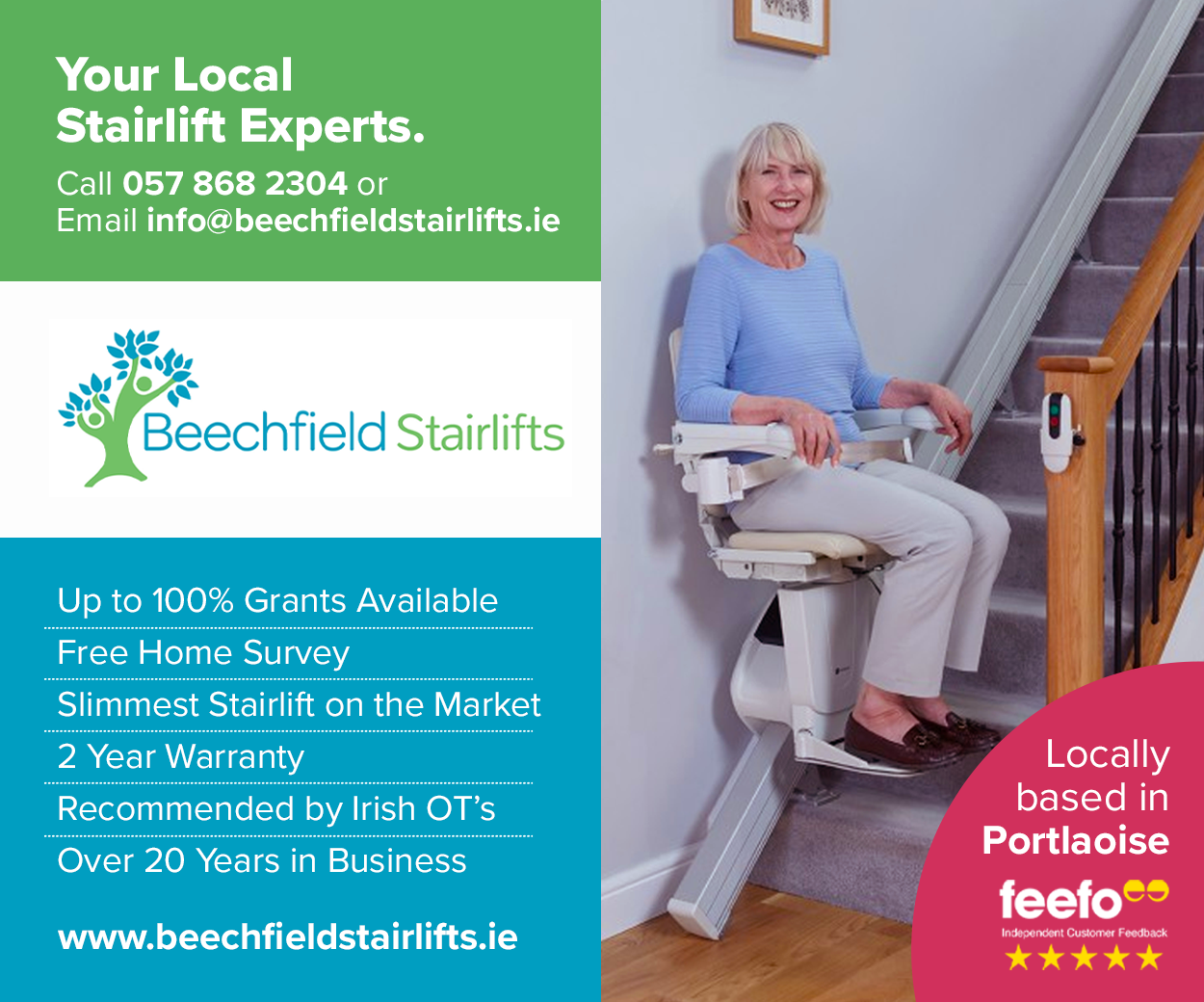 They were very enthused by the childrens engagement, knowledge and questions on the current issues affecting Killeen and Laois.
One of the pupils, Eoghan Kelly from Cullenagh, inquired of the Minister if he could ask the Taoiseach to drop in some day if he is in the area, just to say hello!
Staff and parents are hopeful after the Ministers visits that all efforts will be made to revamp the old class rooms in the near future.
Of Aisling Morans local election campaign, Charlie Flanagan said "Aisling Moran is no stranger to politics, she has been involved in campaigns for her Dad John Moran for many many years.
"Her experience at national level in politics will keep her in good stead, involved as she is in research, polling trends and analysis; it gives her great insight into the working of politics.
"She is prioritising health, housing and education and I wish her a very good campaign."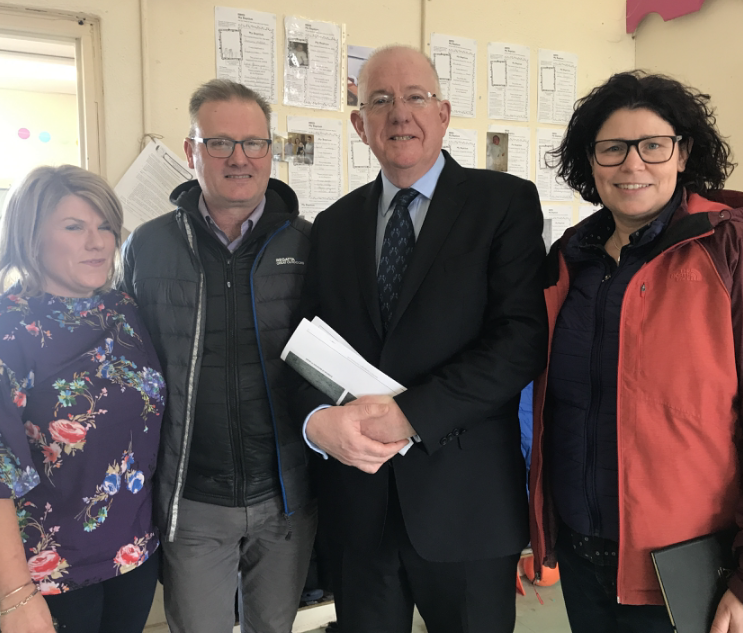 Local candidate encourages electorate to get involved for International Women's Day
Vivienne Phelan, a Fine Gael candidate in the Graiguecullen-Portarlington Municipal District has called on those who would like to see increased female participation in politics to actively support candidates for the upcoming local elections.
She said: "I believe lots of people agree with the notion that we need more women in politics in Ireland.
"However on this important occasion of International Women's Day, I would encourage as many people as possible to turn this noble aspiration into concrete support for candidates on the ground.
"Many candidates, myself included, would be only thrilled to hear from individuals who would like to help out with their campaigns. There is a job for everyone and no experience is required."
The young Stradbally woman has been an avid supporter of women in politics for sometime. She attended Women for Election INSPIRE training last year where she had an opportunity to develop her campaigning skills and network with like-minded individuals.
In addition, Vivienne previously interned at the American Association of University Women, in Washington D.C., one of America's leading voices promoting gender equity for women and girls through research, education and advocacy, and lobbied at Capitol Hill as a result.
She said: 'I'm so fortunate to have received great support over the years from friends and family, neighbours, and colleagues within the Fine Gael party. Nobody gets elected on their own – it's a real team effort.
"I'm delighted to have the opportunity to contest this election and I hope I will be an example for other young women in County Laois who might be considering a leadership role of some sort, be it in politics, their local youth club, sports team, school or parish, to push ahead with their ambition and give it their best shot."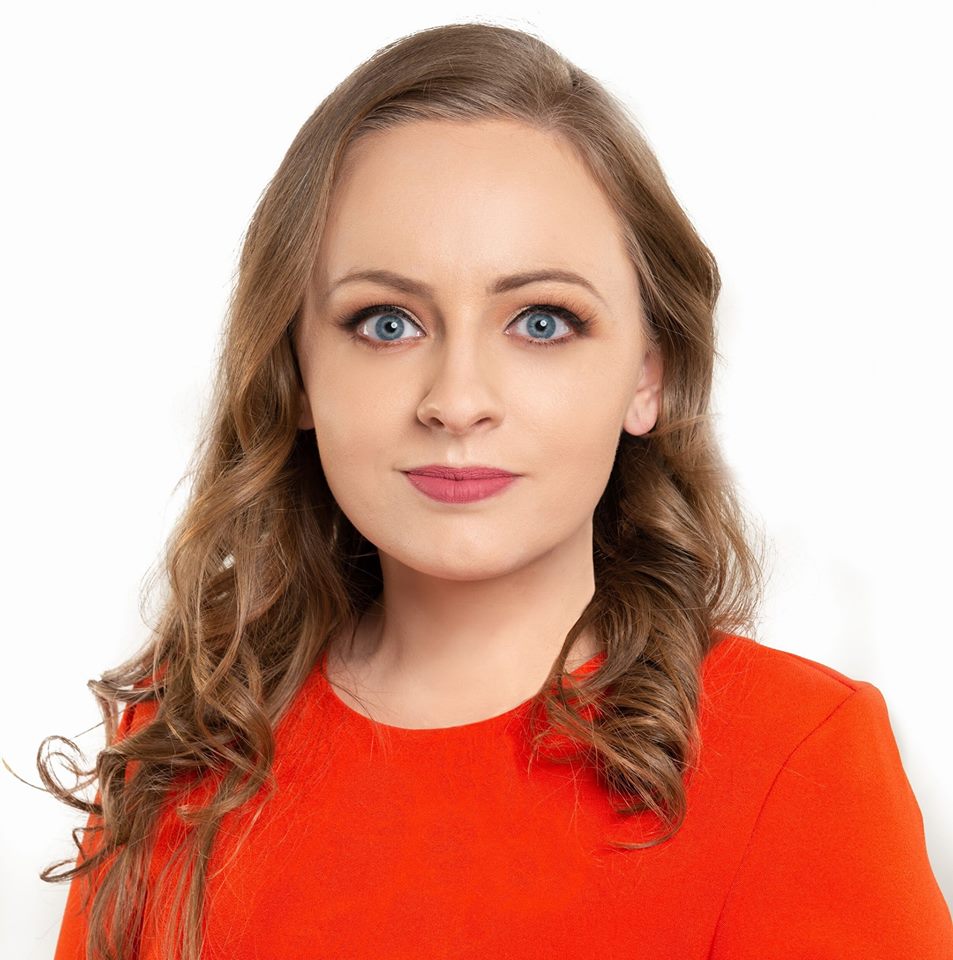 Modernisation of the Electoral Registration Process
The modernisation of the electoral registration process is a well-needed step in the right direction.
Naeem Iqbal, who is running for election in the Portlaoise elections, fully supports the proposal of using Personal Public Service Numbers (PPSNs) and some limited data exchange between the local authorities for the verification purposes.
He said: "The proposed reforms in the electoral registration process will encourage the wider population to play its due part which in result will further strengthen the democracy in the
Republic of Ireland."
SEE ALSO – The confirmed list of candidates in this year's Local Elections