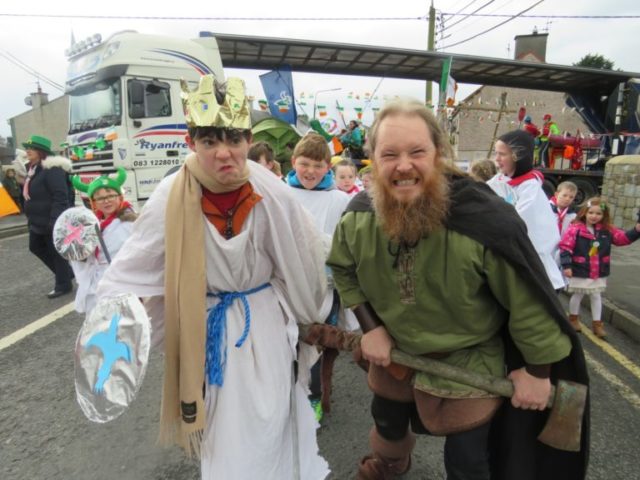 This year's Mountrath St Patrick Parade will be a magical and mythical day for all the family.
The committee have planned a fun fledged day, action packed bursting with entertainment for the young and old.
With a theme of 'Mythical Creatures and Character's from around the world' Mountrath will be over run with all sorts of mysterious and mythical creatures; knights, Greek and Roman Gods, witches and wizards, dragons, mermaids, unicorns or leprechauns anything goes!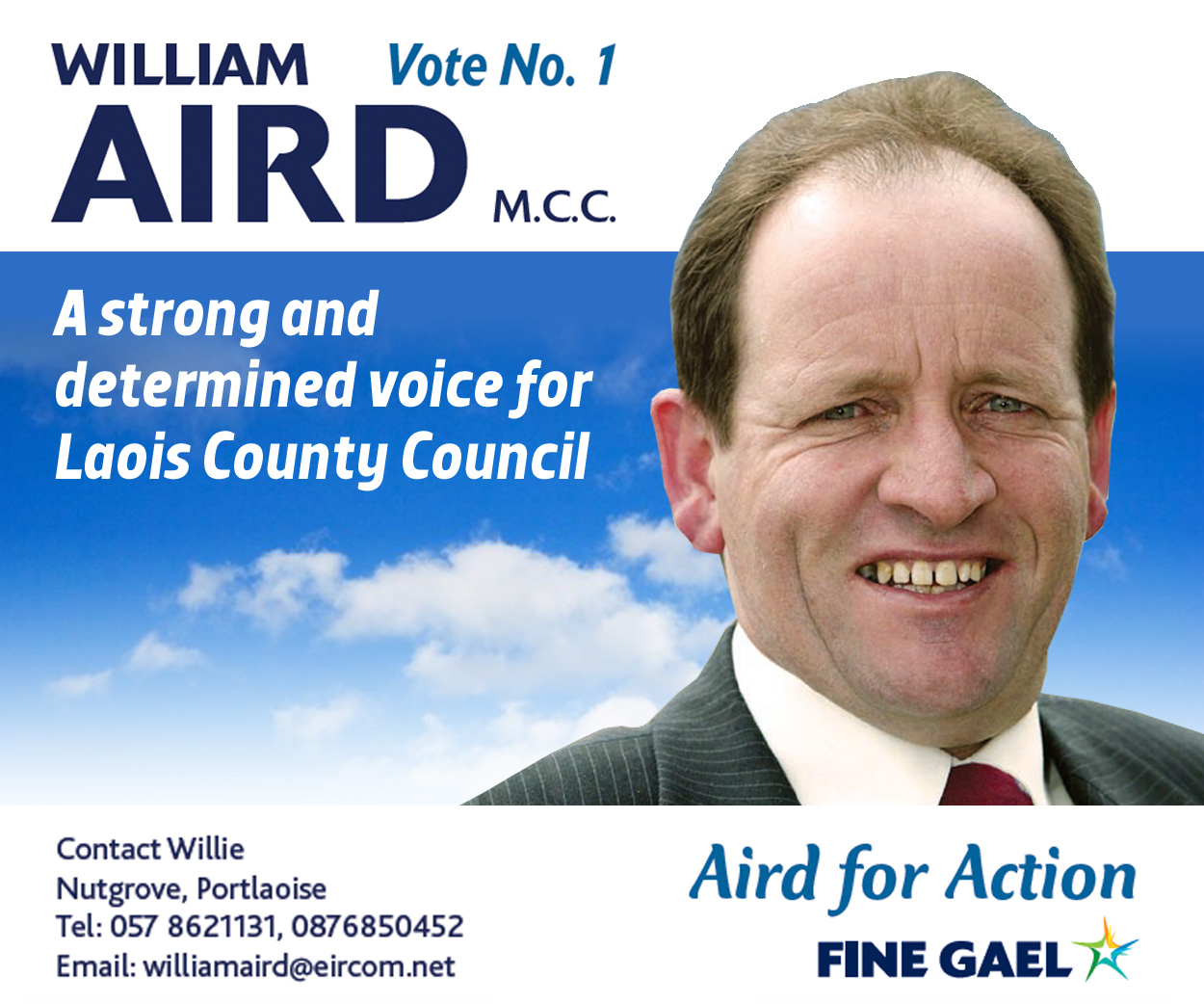 Johnny Purcell a publican from Mountrath and MC for the Mountrath St Patrick Parade, swears by a combination of good weather, a good crowd and a variety of floats for ensuring a good day.
Over the years Mountrath has had a myriad of funny, unusual and iconic floats, many reflecting on current and topical subjects such as Mortimer's pub.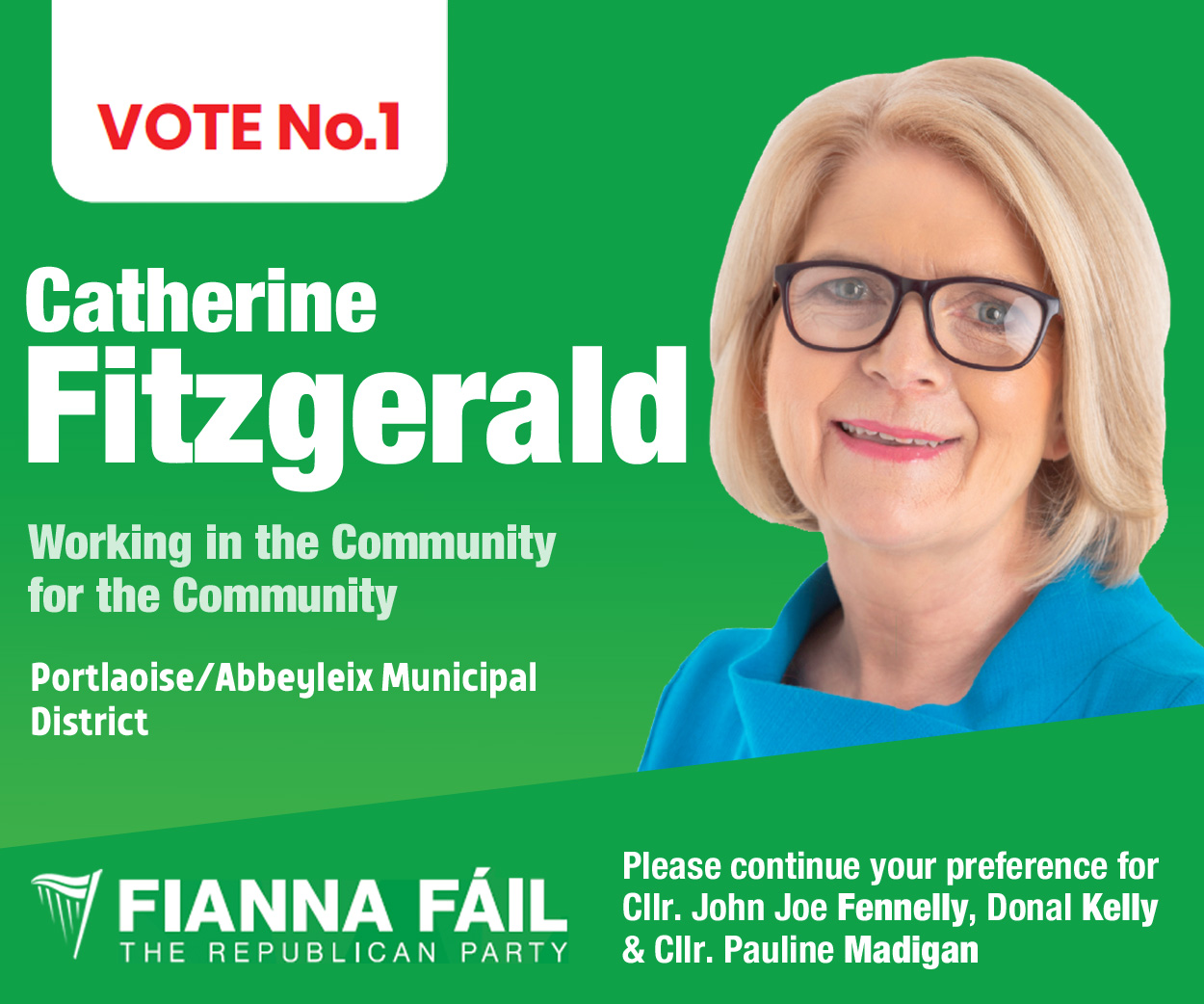 Johnny said: "Mortimer's won best business float three times, almost in a row. I was involved in all the floats the years they won.
"The first time we won in 1988 the float was based on the harp advert with the Vikings 'they came because they heard about the harp', in 1989 we had Bruno and Tyson 'Knockout prices in Jamsey's.
"In 1991 'East or West Mortimer's beer is best' highlighted the fall of the Berlin Wall.
"All the floats were fantastic back then because everyone put a huge effort in."
Martin Phelan parade participant said: "Increasing insurance costs, a decline in the number of accordion bands and increased competition from other parades has added to all parade committees troubles.
"It's harder for committees now. The Portlaoise parade use to always be on at 3pm to allow for the other parades.
"All the big businesses would put a real effort into their floats because they would do the two parades, now they have to choose.
"It's the same with the bands, Portlaoise band can't come to Mountrath because naturally they have to support the Portlaoise parade.
"Its pity they have to choose."
Sinead Hanlon proprietor of the Cosy Cafe and member of the Cosy Cafe Choral Society grew up in Mountrath and has been involved with the parade in some capacity or other since her youth.
She said: "There is nothing as good as St Patrick's Day Parade to a small community like Mountrath.
"To see a large and prominent business like Sheeren's Ltd combining with the local community choir society to build a float and try to win best float it's just brilliant.
"Shannon Street will be closed off for the duration of the day to allow Funeventshire to take up residence; bouncing castles, shooting ranges and a load of different games to suit all ages.
"Local duo Barry and Tadgh of Radio Nowhere are head lighting this year's parade, supported by the extremely talented Camross Comhaltas who will display a number of different talents including Irish dancing, music and singing.
"A variety of local acts including Irish dancers and singers will also take to the big stage showcasing the best of local talent.
"This year mascots are chosen from representatives from local primary schools and will march in the parade dressed as their favourite mythical creature or character.
"It's good to work together as a community and spend a day proud to be Irish.
"This year we have something amazing planned for our float; all it takes is a little bit of time and imagination.
The Mountrath Parade Committee are concentrating only on one thing-ensuring a good turnout for the parade in order for our parade to be a huge success, participation is key.
They say: "Without the support of local businesses and our dedicated volunteers it wouldn't be possible to run our St Patrick parade. We need all local businesses, clubs and groups to enter a float.
"If we don't have the floats on the day all our hard work goes to waste.
"The parade is a fantastic way to promote your business or club and it costs nothing to enter a float."
For anymore information please contact Julie Bennett PRO on 0852834412.
SEE ALSO: The most popular name for boys and girls in Laois have been revealed