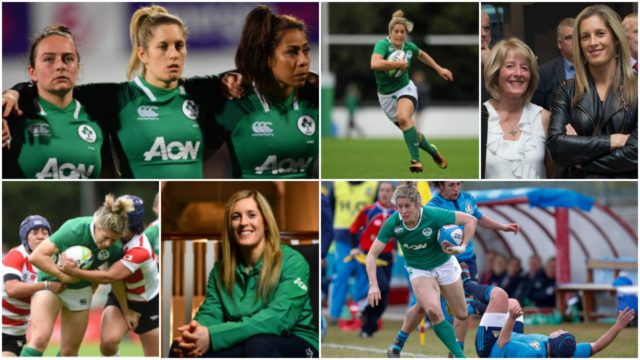 Brought to you in association with The Heritage Hotel and Spa
This week saw Irish rugby star Alison Miller hang up her international jersey for the last time.
Miller's journey to the top tier of Irish women's rugby has been an unconventional one to say the least.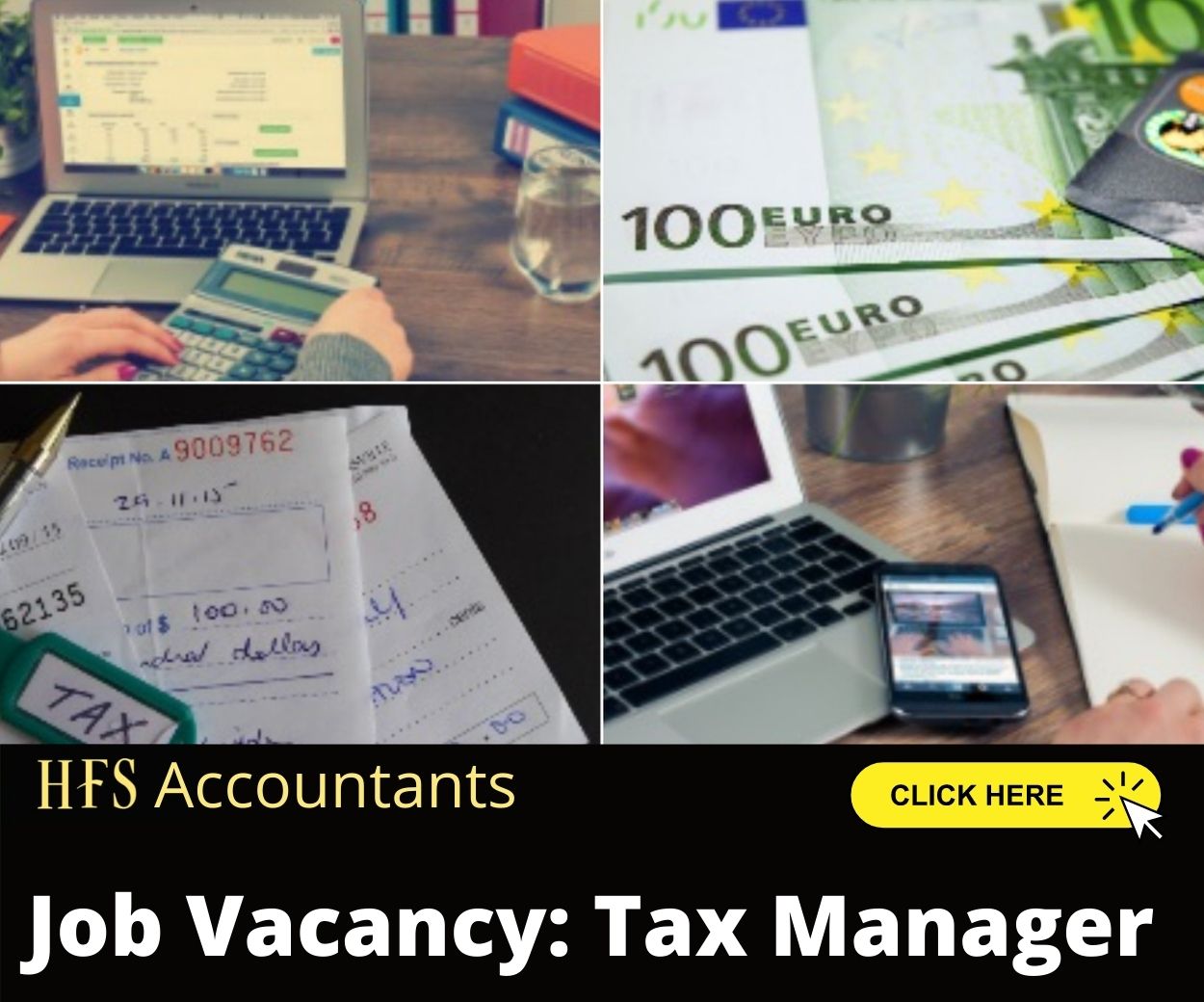 There have been highs and lows, twists and turns, ever since she put on the Irish jersey for the very first time 10 years ago.
From only beginning the sport in her early twenties, not being picked for her province, to a season-ending injury – Alison's story may not be one of convention, but it is certainly one of determination.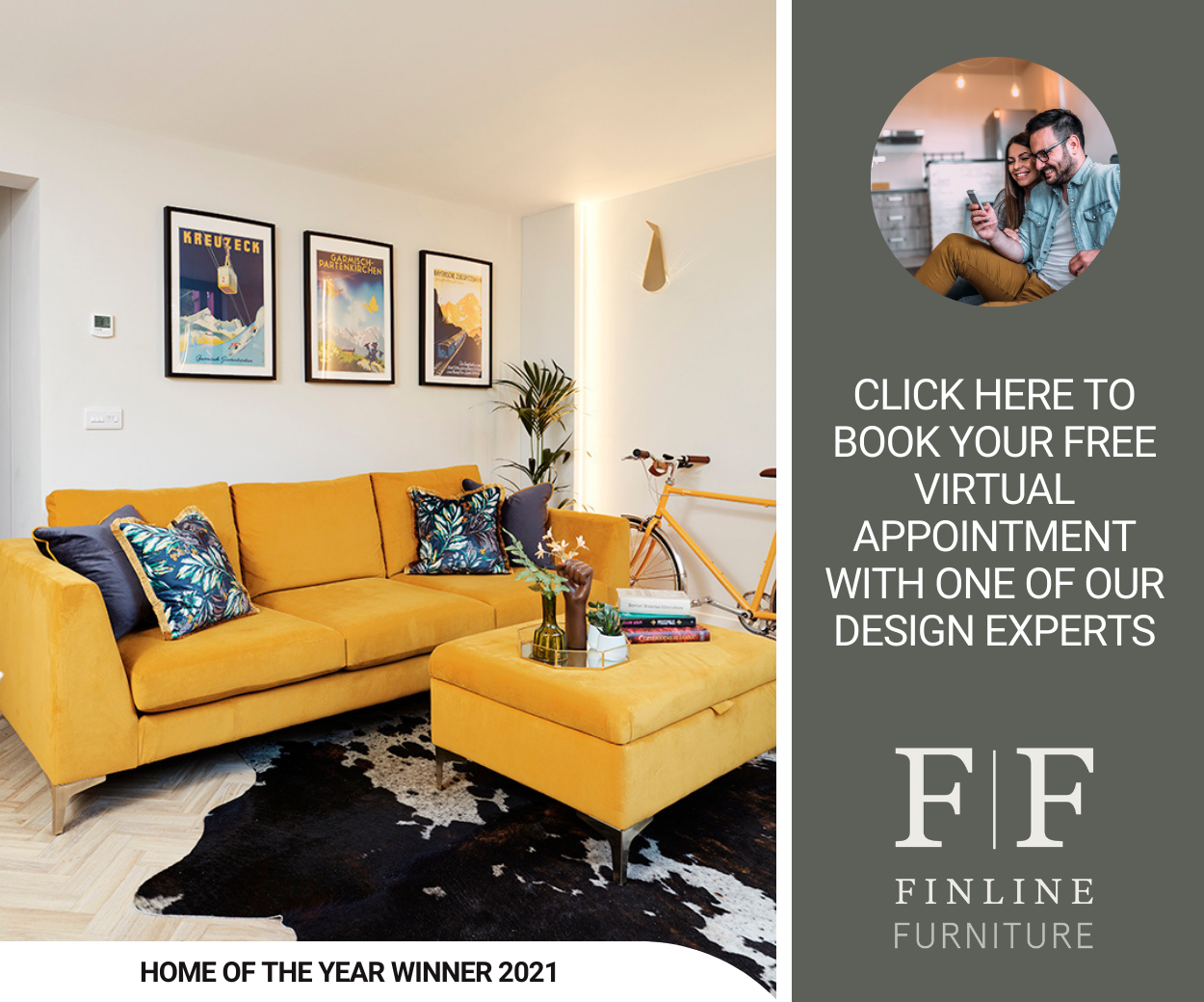 Each of Alison's setbacks left her striving for more – and winning two Six Nations Championships, including the Grand Slam in 2013.
Highs and lows, twists and turns.
Alison is best described as those who have seen her in full flight as a natural athlete. Growing up, she was involved in almost every sport afforded to her – basketball, volleyball, hockey and athletics.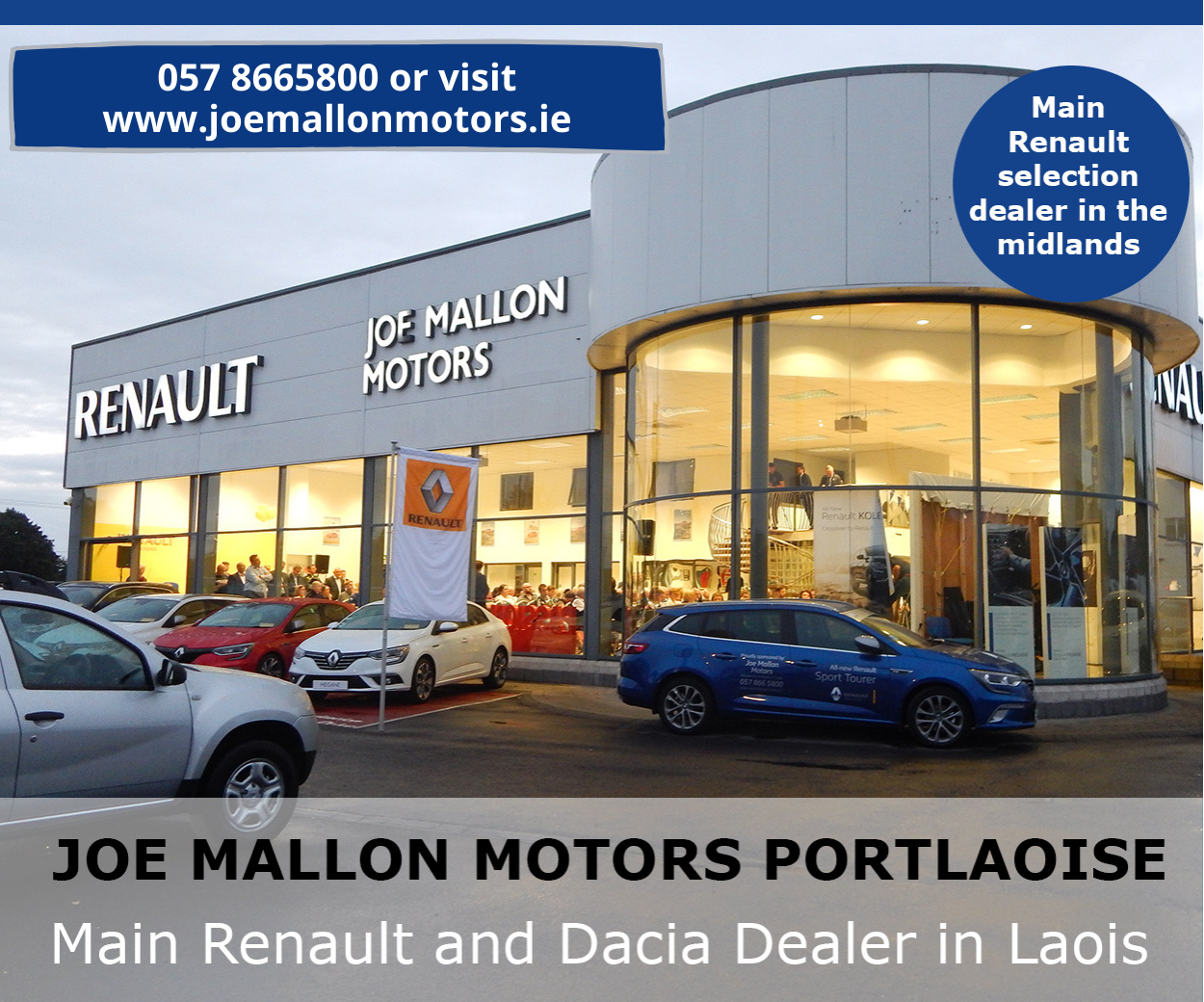 Indeed Alison comes from a sporting dynasty in Laois. Her late father Bobby was a majestic force at midfield for Laois in the 1970s.
His talents earned him four All-Star nominees, and within the country he is often referred to as one of the best players to have never won an All-Star.
Bobby and Alison's uncles Tom, Dick (who later spent eight years as Laois GAA chairman and also a member of Laois County Council), Jim and John helped deliver Timahoe its first and only Laois SFC title in 1969.
Bobby later became a highly-respected manager at club and county level.
Unlike her father and uncles, Alison didn't grow up playing football because of her commitment to athletics. However when she replaced her spikes for football boots, Alison excelled in yet another sport.
Within months, Alison was in the Laois Ladies football setup, a source of great pride for her father.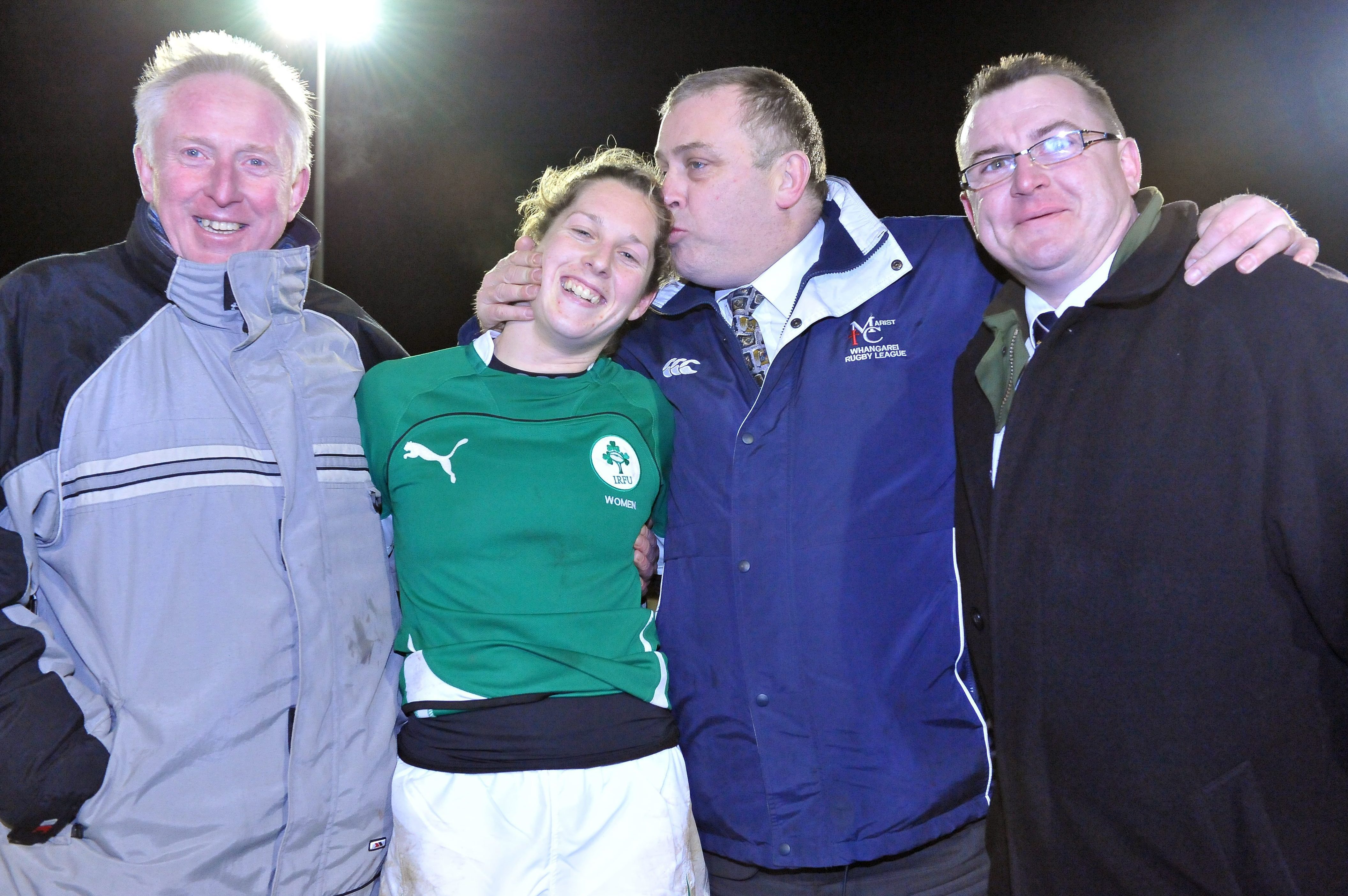 However Bobby would never get to see his daughter put on an Irish rugby jersey.
While managing his adopted club of Arles-Killeen in a Laois SFC match against The Rock on June 10, 2006, he died suddenly on the line. He was only 56.
After his death, Alison looked for something to help with a grief. "A distraction," she later said, when we spoke about the origins of her rugby career.
"It was a very difficult summer. I took up rugby as a distraction. I started playing down in college in Waterford IT.
"I had no clue how to play!" she laughed. "I didn't know the rules, I didn't know what I was meant to do, but I loved it.
"I loved the freedom. I loved the physicality. I just loved it," she says fondly.
Alison's first ever game was for Portlaoise RFC against Cill Dara.
Reminiscing, she says: "I scored a few tries that day and they were like 'you're not going back to any of your other sports.'"
"We were the lowest division possible, but we won that and went on to win the All-Ireland Division 2  – that was a huge achievement for a small, country club."
Alison's talent was undeniable, and it was then-coach Gordon Matthews who convinced her to take the next big step.
"Gordon said, 'I think you should go for inter-provincial trials," said Alison.
However when Alison was not selected by the Leinster setup, she had a few decisions to make.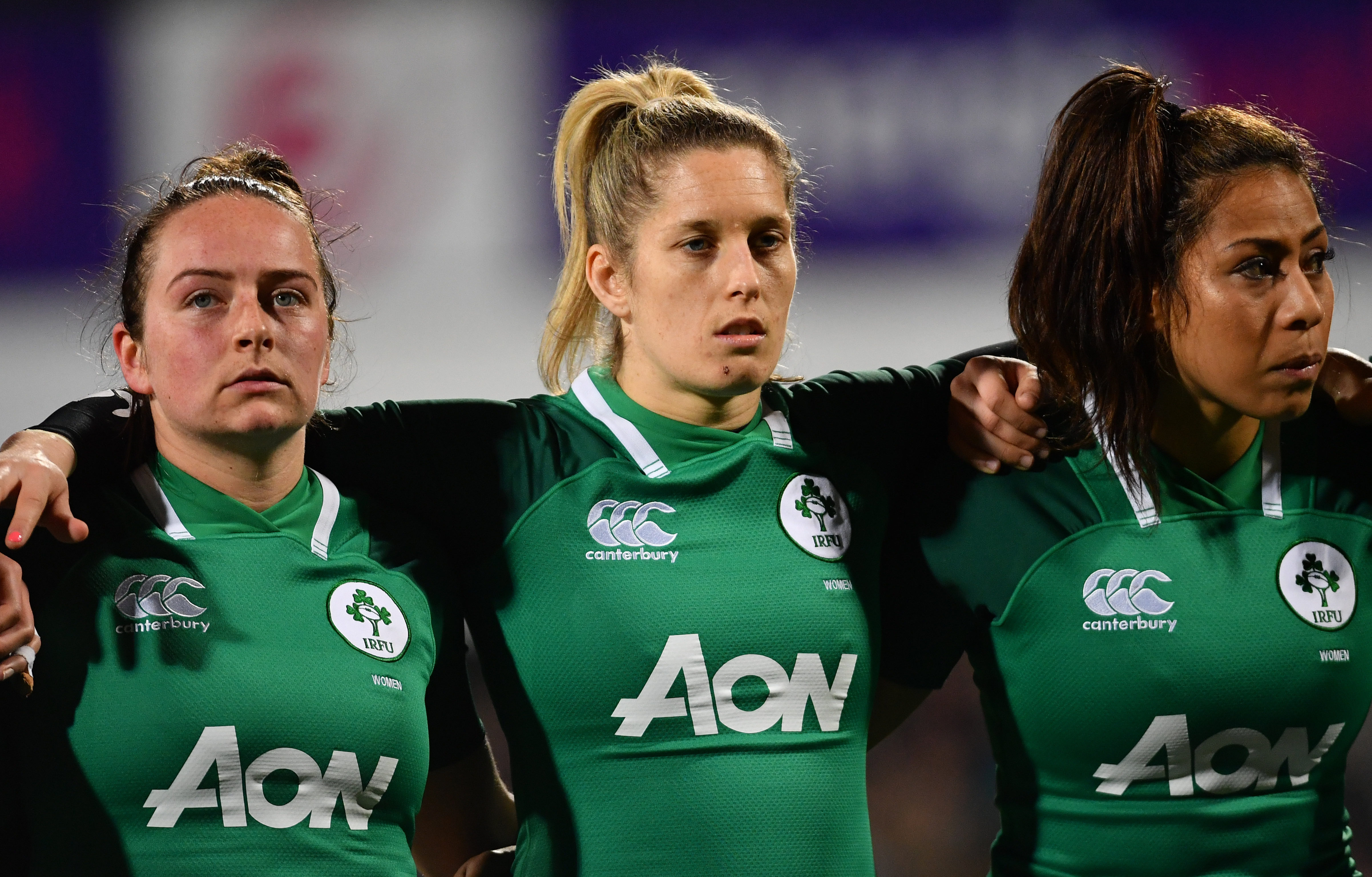 'Better when bitter'
When announcing her retirement via Twitter, Alison ended her statement with a hashtag – #betterwhenbitter
It has been an honour and a privilege to play for my country for the last 10 year's however all good things must come to an end. Thank you to those who have helped me over the year's especially my partner Alan family and friends. Thanks for the memories❤#betterwhenbitter pic.twitter.com/AJAXkt1Zk3

— Alison Miller (@aligal1984) March 19, 2019
I asked Alison what she meant by those words.
"One of my students actually asked me that as well!" she laughed.
"Basically, it was after I wasn't picked for Leinster. I always used the words, 'better when bitter' to describe that whatever doesn't stop you makes you stronger.
"I use it to think of myself as the underdog. When I wasn't picked it inspired me to try more. I used that to fuel me on," she said.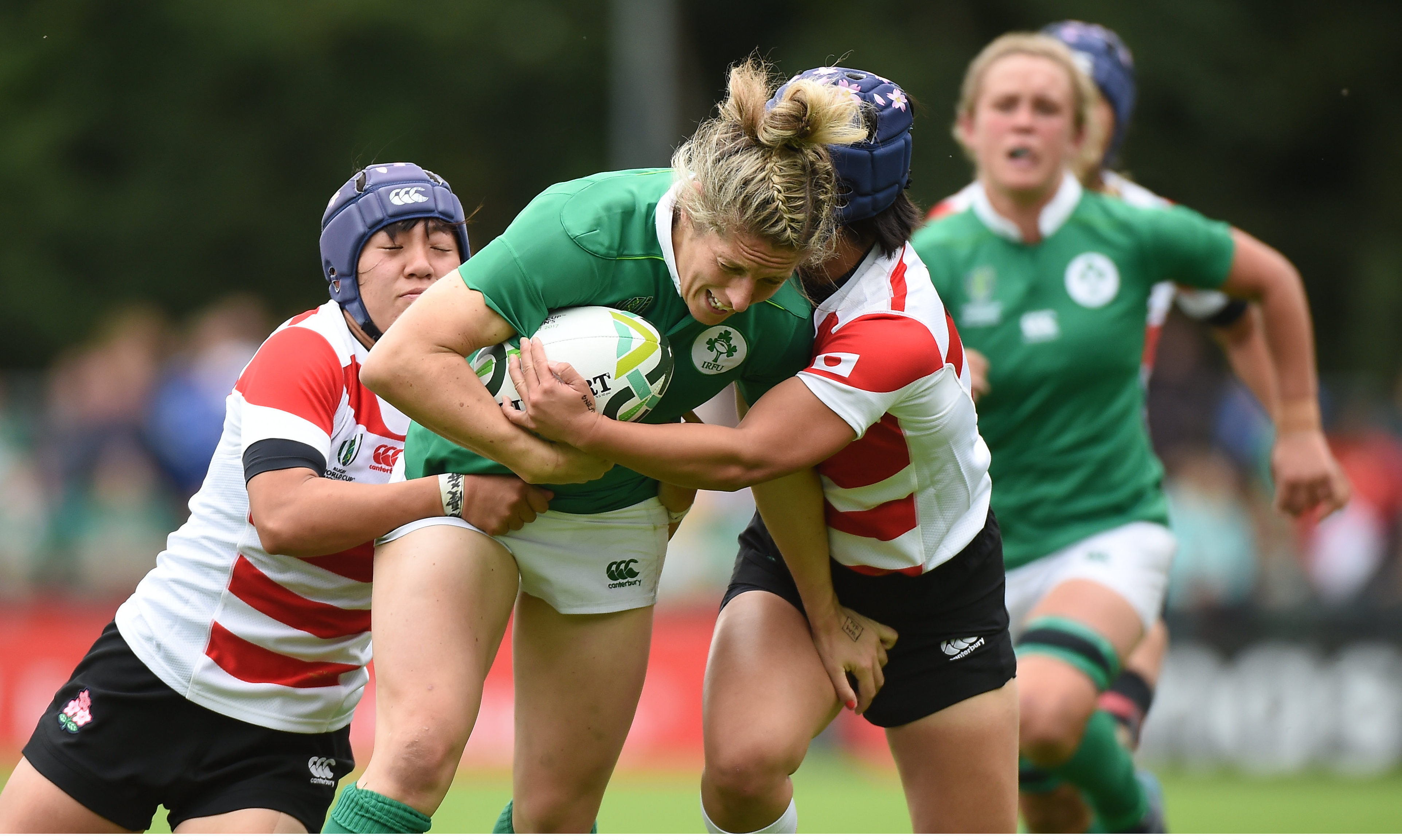 The decision to power through led Alison to Connacht rugby, and then to Ireland, where she was a familiar sight on the Irish wing since 2010.
2013 marked one of Alison's biggest years in her rugby career for Ireland.
On February 9, 2013, Ireland defeated England for the first time. Alison scored a hat-trick of tries to lead Ireland to victory – 25–0.
In that same year, they won the Triple Crown and Grand Slam. Alison also helped lead her country to the World Cup semi-finals in 2014, where her phenomenal try over favourites New Zealand helped to carve out her legacy in Irish sport.
However her career was not all highlight reels.
Last year's Six Nations game against Italy saw Alison needing to be stretchered off after a compound ankle fracture. For the average punter like myself, this can be described as that ankle injury Seamus Coleman picked up against Wales.
Coleman, a professional athlete, was out with the injury for 10 months. Alison, a secondary school teacher, returned within the same time-frame.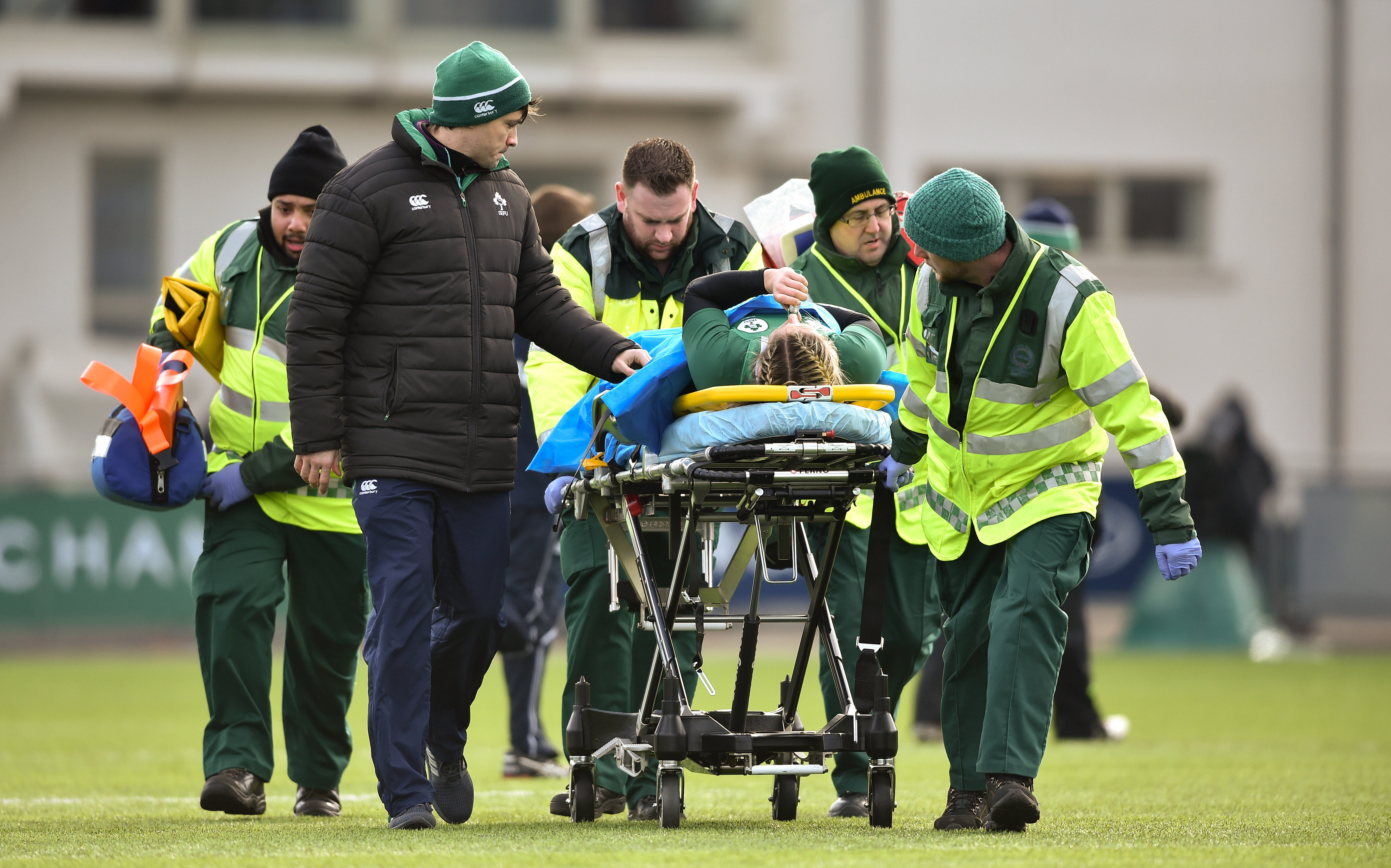 When I asked about her decision to retire, Alison expressed her feelings that playing rugby for Ireland, 'is like holding down two jobs – your paid job and then your rugby career'.
Alison stated that she was considering retiring last year, and wanted to still go at the top of her game.
After speaking to former Irish player and Connacht captain Gavin Duffy, he emphasized the importance of not leaving the international game unless you're 100 percent sure that you won't want to come back.
Alison wasn't ready to end her international career and joined Ireland for this year's Six Nations.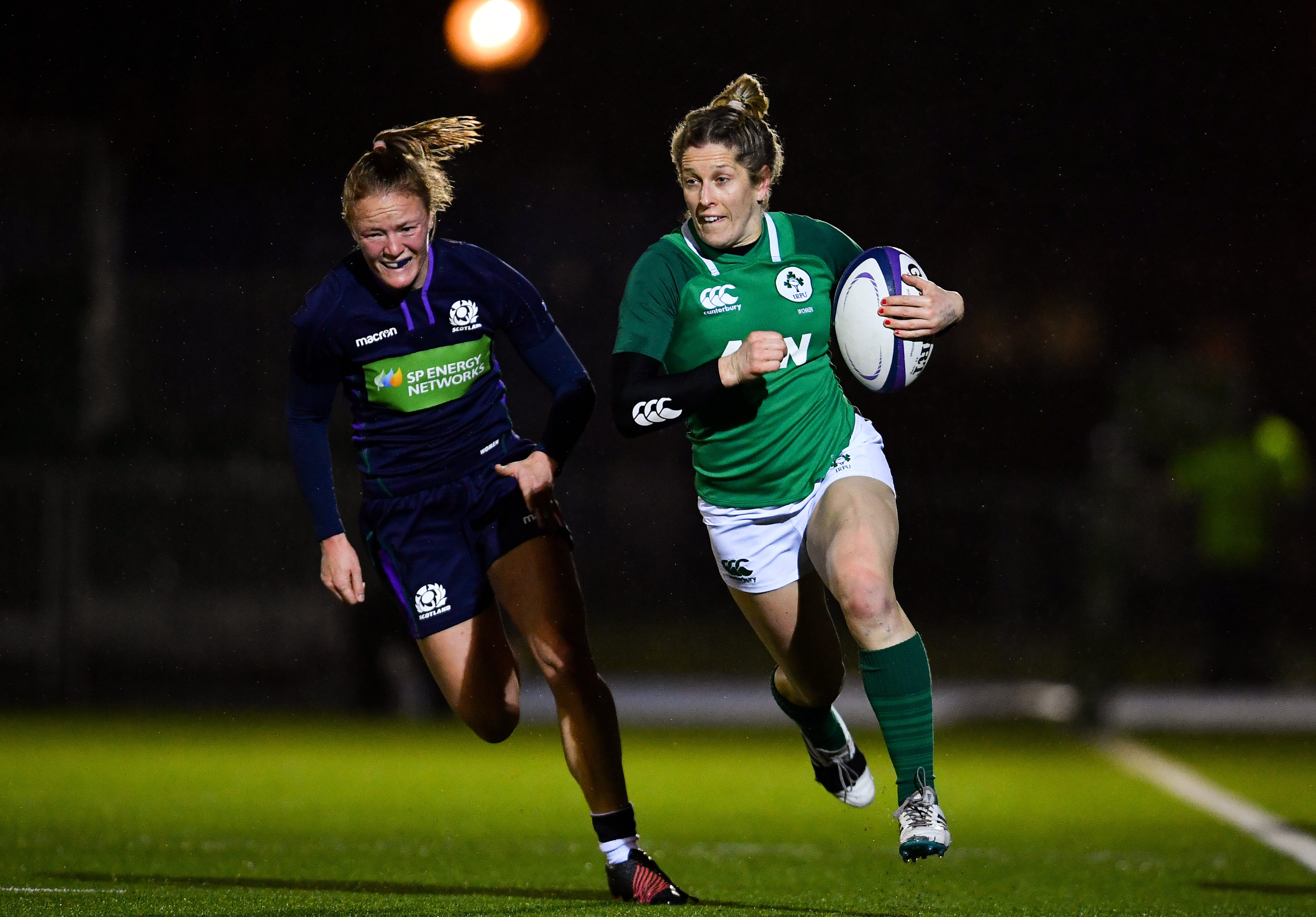 Although Ireland were hit with a few heavy defeats in this year's competition, Alison said she enjoyed the season and spoke about her wish for Irish women's rugby to be professional – like our neighbours across the Irish Sea.
"I would love to see that happening [going professional]. It will give these girls the best opportunity to compete. The gap is only going to get bigger between professional and non-professional teams each year.
"Even with a semi-professional league; the players don't get paid but they have semi-professional coaching and nutritionists and better setups," she said.
Another important feature of helping to build Irish Women's rugby would be to have an U20 team, which Ireland doesn't.
"It would be something for young girls to aspire to. The gap between U18 and senior is huge, it would help with game sense, game knowledge and physicality and would bridge that gap."
While Alison may seem like the perfect figure to help constructing the building blocks of an Ireland Women's rugby academy, the Killeen native is ready to enjoy the next phase of her life, after her incredible contribution to women's rugby and sport.
SEE ALSO – Women in Sport: All-Ireland winner, four-time All-Star and Laois football great Tracey Lawlor

Brought to you in association with The Heritage Hotel and Spa