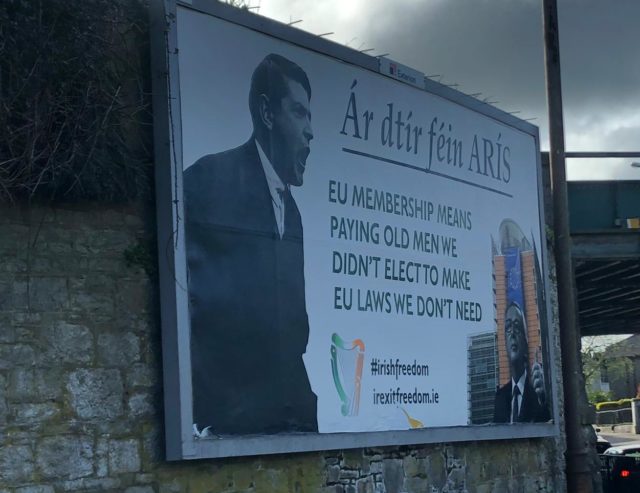 A Brexit-style billboard has been posted in Portlaoise, encouraging Irish people to follow suit of our counterparts across the Irish Sea and leave the EU.
The Irish Freedom Party have erected posters making the case against EU membership around the country.
Located on the N80 beside the Mountmellick road entrance to Portlaoise train station, the poster has a picture of Michael Collins and EU Commission president Jean-Claude Juncker.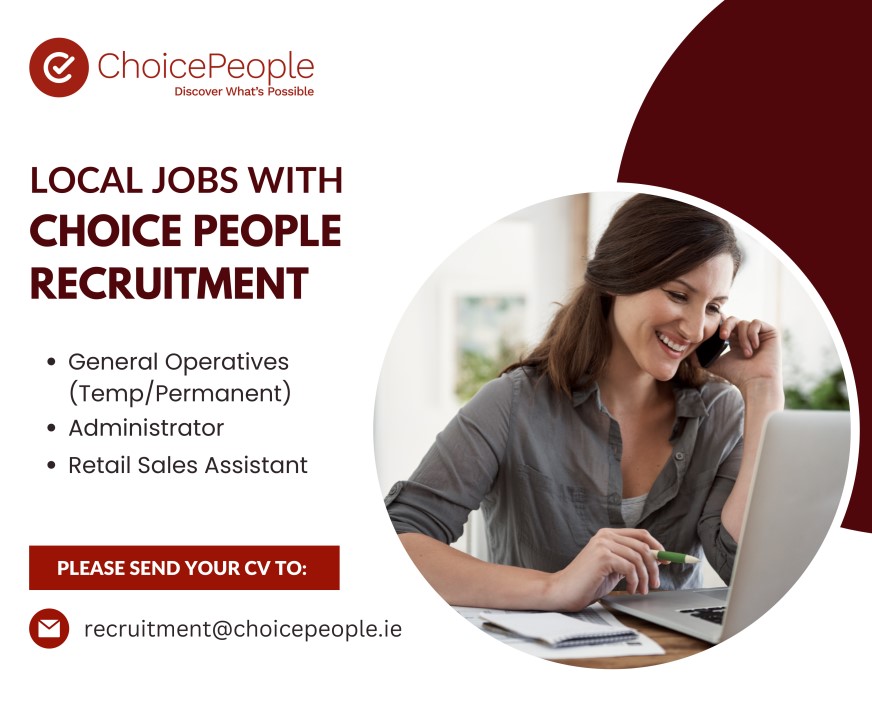 It reads: "EU membership means paying old men we didn't elect to make EU laws we don't need."
The Brexit-modeled group has applied for official political party registration. They state that they intend to run candidates in the European elections.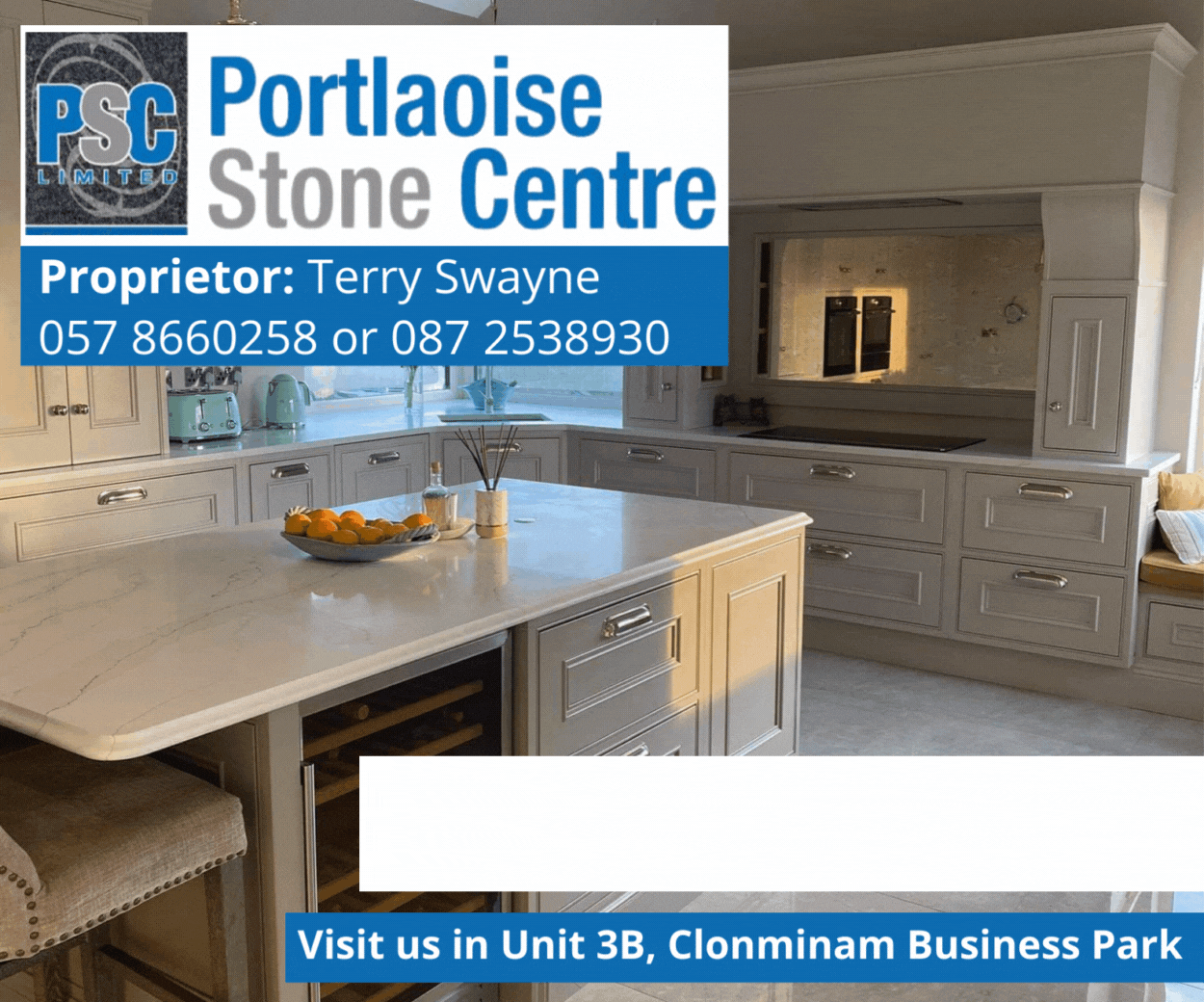 The long-running saga of Brexit has been well played out in recent weeks and even months.
It has been a disaster so far. As it currently stands, British Prime Minister Theresa May will meet Labour leader Jeremy Corbyn later to see whether there is common ground to break the Brexit deadlock.
Brexit was narrowly voted through by the British people after a referendum, with the 'Leave' EU side receiving 52 percent of the vote.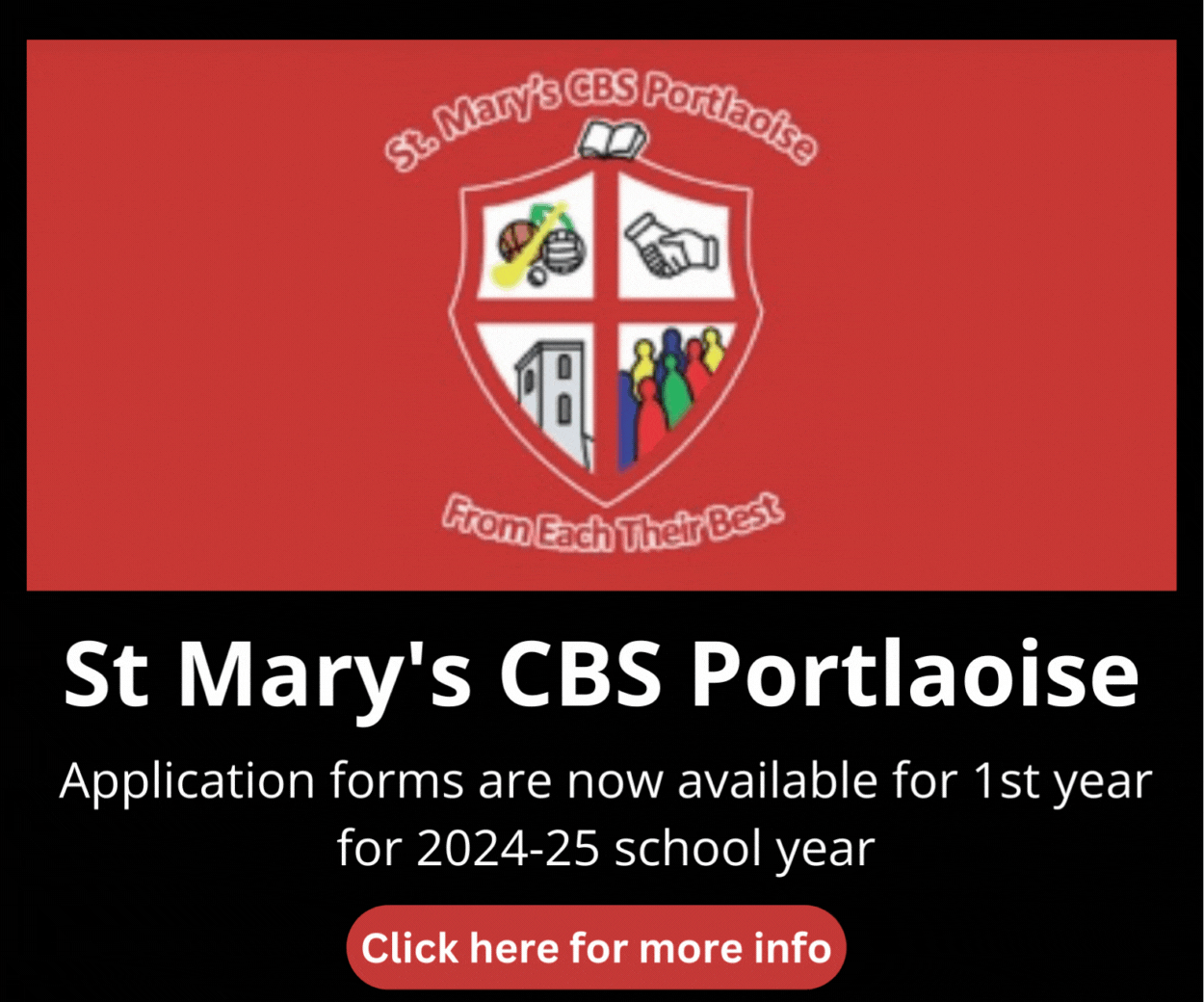 Brexit was was due to take place on 29 March 2019 – but after many failed votes on the Withdrawal Agreement in the House of Commons the EU agreed to postpone this date until May 22, 2019.
SEE ALSO – Laois animator nominated for distinguished Emmy award