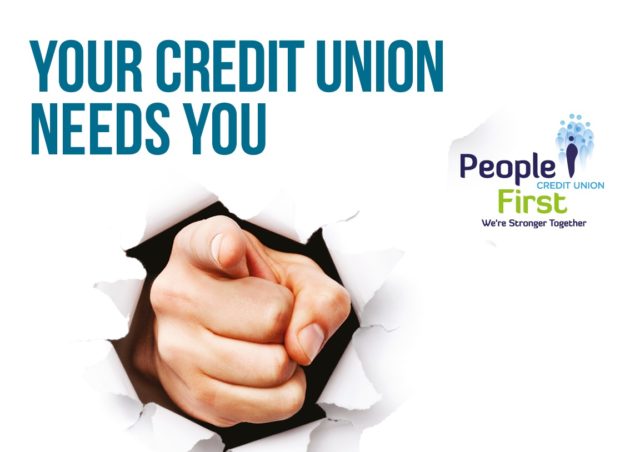 People First Credit Union are looking for volunteers to sit on several committees throughout the Credit Union.
If you have time on your hands and want to give back to your local community this role is for you!
The volunteering role will offer an excellent starting point and enhance any Curriculum Vitae.
Getting more involved with People First will bring many opportunities while allowing volunteers to take more of an active role within their local community.
An Information Evening will be organised in the coming weeks where full details of the role will be provided.
For anyone looking to receive more details please contact belinda@peoplefirstcu.ie
Remember your Credit Union needs you!