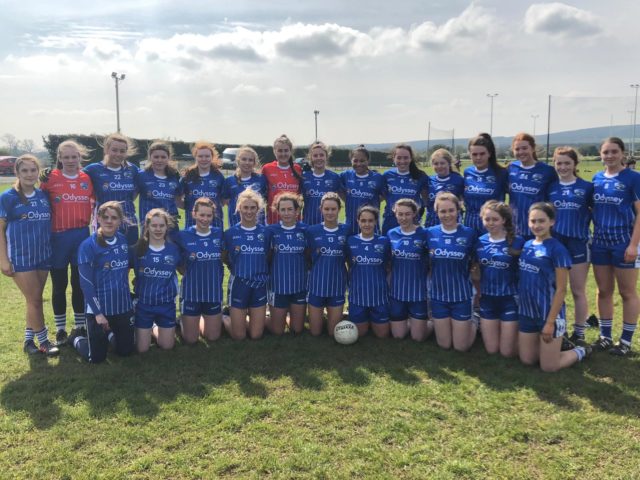 Laois 3-12 Westmeath 5-10
Leinster Ladies Minor 'B' Championship Round 3
A second half comeback by the Laois minor ladies wasn't enough to overturn the strong lead Westmeath had built up in this final round game in Timahoe today.
However Laois are likely to go through to the semi-final – as they are currently ahead of Wexford on the table.
We will have to wait until tomorrow's game between Wexford and Longford to see whether the semi-final place will be decided by head-to-head or on score difference.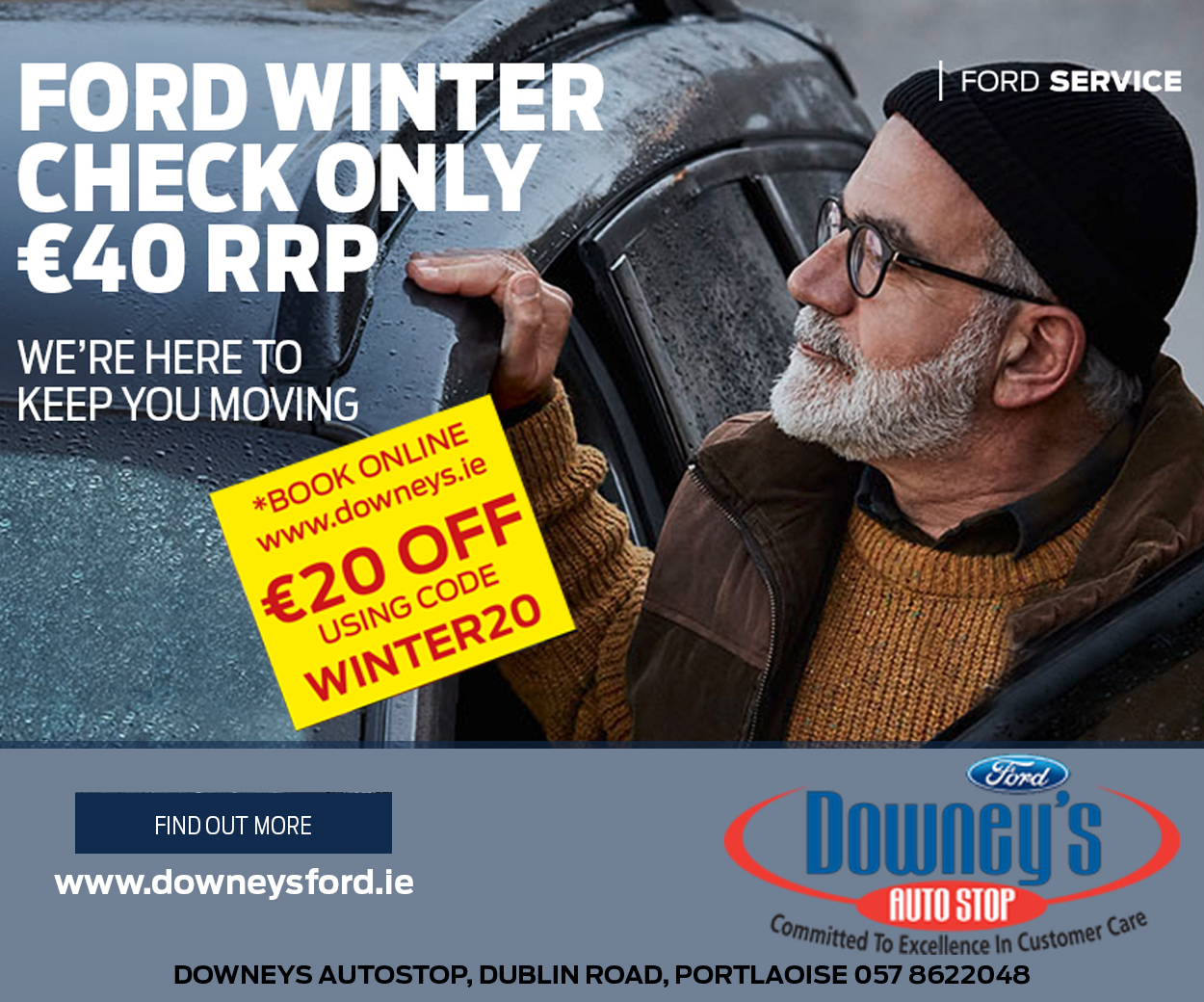 A ferocious breeze aided Westmeath in the first half, where Joe Maleady's side dominated in those 30 minutes, where they put 2-7 on the board compared to Laois's 1-3.
Westmeath's strength lay through the centre of the pitch, with centre back Vicky Carr and centre-forward Jessica Hennessey causing havoc for Tom McKittrick's side throughout the game.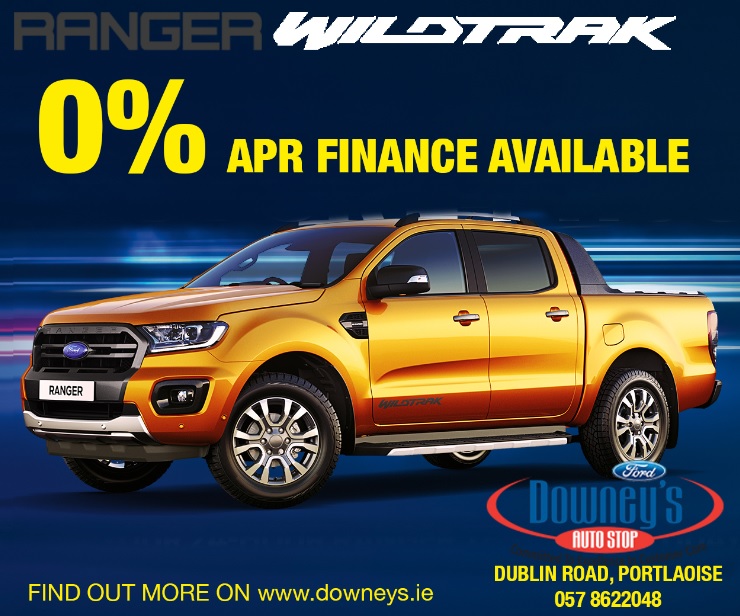 Grace Halligan proved to be a force to be reckoned with at full-forward, earning 3-3 for her side over the course of the game.
Halligan fired Westmeath out of the starting blocks, raising the green flag after just 50 seconds as Amelia Shaw passed the ball over the Laois defence and to the danger woman inside.
Leah Loughman was crucial for Laois today, striking two points to cut the deficit to one after 10 minutes.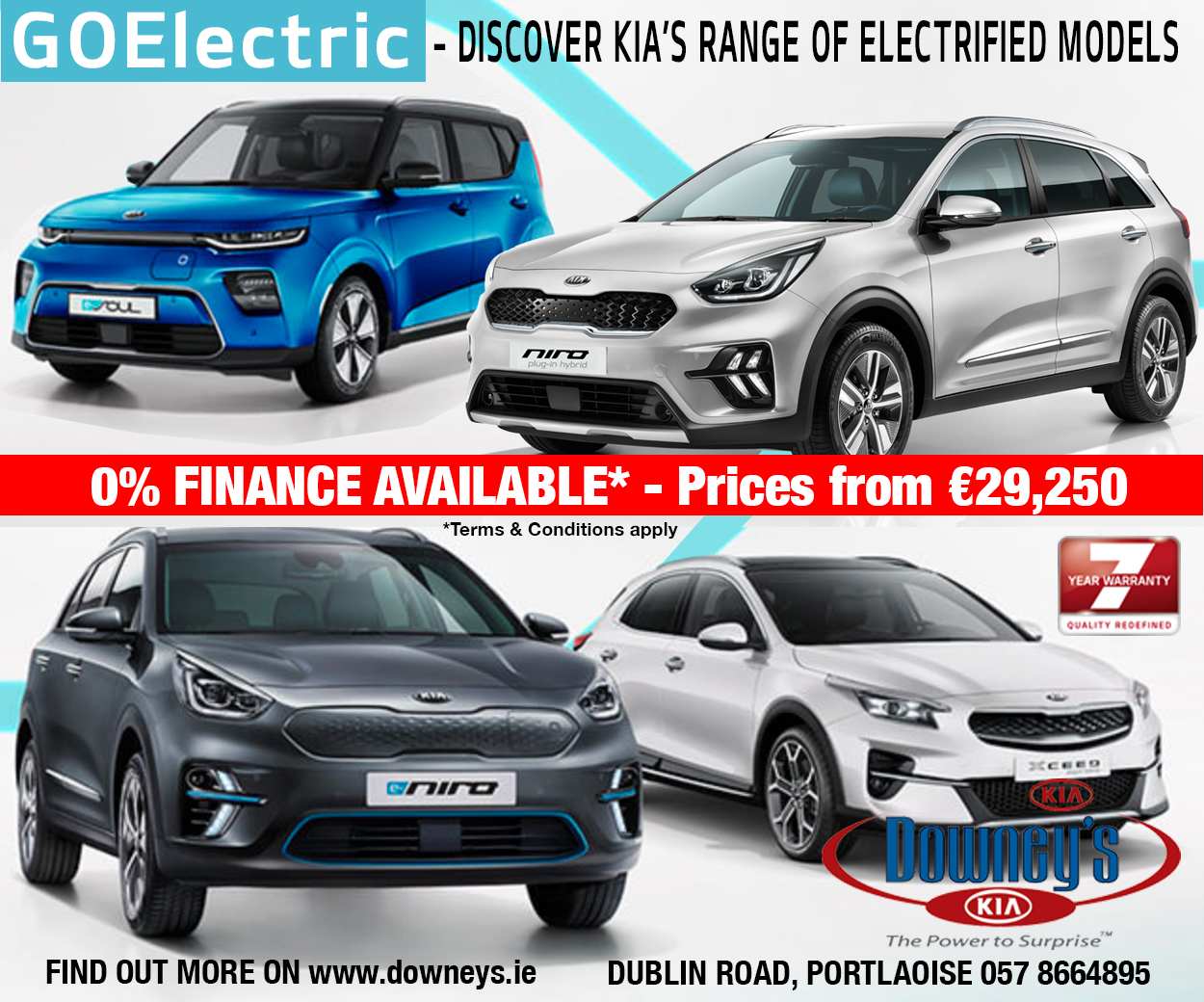 Laois tried for goal twice within that space of time, but Leah Kelly was denied once by the crossbar while goalkeeper Sinead Byrne stopped Jenny Murphy's shot at the nets to keep the Lake County one ahead.
Westmeath proved to be much more clinical in front of the posts. Jessica Hennessey secured a second goal for her team after 12 minutes, while Halligan, Sinead Robbins and Shaw all chimed in with points.
This saw Westmeath go 2-5 ahead before Loughman slotted a close range free over goalkeeper Byrne's head and into the net to make it 1-2 for the home side.
From there the action calmed down as a scoring hiatus of 13 minutes took place – with Westmeath carrying much of the possession in this time.
Credit must go to Laois's defence of Danielle Forbes and Sara Kerfah, who put in critical blocks to deny Westmeath more points on the board.
Sinead Robbins curled the ball just inside of the right post to cut the scoring hiatus before Halligan converted a close range free to make it 2-7.
Loughman's third point of the half on the break of half-time left the teams Laois 1-3 Westmeath 2-7 after 30 minutes.
Westmeath's Sinead Murtagh and Laois's Sarah Walsh traded scores in the opening minutes of the second half before Westmeath subsitute Ruth Martin made her mark by grabbing a goal to further increase her side's lead after 34 minutes.
However Laois were down but not out. A Jenny Murphy free found full-forward Sarah Walsh who palmed the ball into the net to make it 2-4 to 3-9.
But opposing number 14 Halligan wasn't done with her scoring. She devasted the Laois defence with two goals in a matter of minutes to increase this lead to 5-9.
A foul on Julia Cahill in the square gave Laois a much-needed lifeline. Caoimhe Fitzpatrick stepped forward for the penalty kick and sent the ball crashing along the ground and into the net to ignite a Laois revival.
Captain Jade Nolan led her side through a purple patch, covering massive amounts of ground at midfield. Danielle Forbes weaved through the Lake County's defence to split the posts while Loughman and Julia Cahill added points to make it 3-8 to 5-9 with 10 minutes remaining.
Halligan shot back with a close range free for Westmeath while Loughman did the same at the opposing end.
However Laois's new-found momentum and three points in the closing minutes by Nolan weren't enough to overturn Westmeath's lead. The game finished Westmeath 5-10 Laois 3-12.
SCORERS – Laois: Leah Loughman 1-6 (0-3 frees), Sarah Walsh 1-1, Caoimhe Fitzpatrick 1-0, Jade Nolan 0-3, Danielle Forbes 0-1, Julia Cahill 0-1, Westmeath: Grace Halligan 3-3 (0-2 frees), Jessica Hennessey 1-0, Ruth Martin 1-0, Sinead Robbins 0-2, Amelia Shaw 0-2, Sinead Murtagh 0-2, Vicky Carr 0-1,
LAOIS: Niamh Phelan (St. Brigids); Lisa Walsh (St. Brigids), Sarah McMahon (Ballyroan), Sara Kerfah (Graiguecullen); Danielle Forbes (Graiguecullen), Niamh Crowley (St. Pauls), Julie Cahill (Portlaoise); Jade Nolan (Graiguecullen), Rebecca Balfe (St. Pauls); Leah Kelly (Ballyroan), Caoimhe Fitzpatrick (Graiguecullen), Emer Brennan (St. Brigids); Jenny Murphy (Timahoe), Sarah Walsh (St. Conleths), Leah Loughman (Portlaoise) Subs: Aine Lacey (St Brigid's) for E Brennan (half-time), Amy Fitzpatrick (Ballyroan) for S Kerfah (58 minutes), Ciara McDonald (Killeshin) for J Cahill (59 minutes)
WESTMEATH: Sinead Byrne; Aoife Kenny, Emma Kelly, Clodagh Dillon; Abbie Sheerin, Vicky Carr, Niamh Mullarkey; Sinead Murtagh, Susan Glennon; Amelia Shaw, Jessica Hennessey, Roisin Killian; Sinead Robbins, Grace Halligan, Jasmine Maloney. Subs: Ruth Martin for R Killian (half-time), Susie Doran for S Robbins (56 minutes), Amy Maxwell for A Shaw.
Referee: Ciaran Groome (Offaly)
SEE ALSO – Huge attendance at Laois secondary schools Track & Field championships