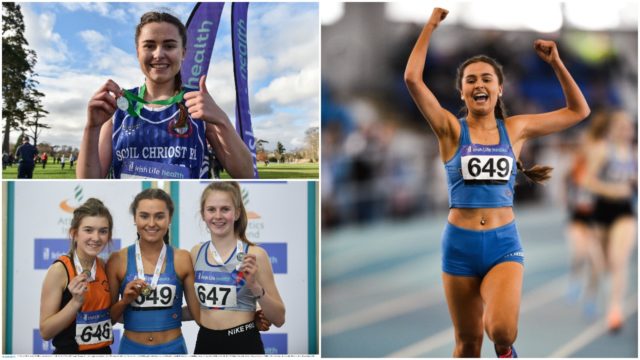 Athleticism runs in Ava O'Connor's blood.
On the O'Connor side, her grandfather Christy played in the All Ireland U21 final in 1964 for Laois against Kerry.
While on the O'Reilly side, Ava's great grandfather and grandfather had huge involvement in Mountmellick Athletic club and Laois athletics.
Both parents Liam and Sinead were highly involved in different sports such as GAA, soccer and athletics growing up, as was sister Hazel.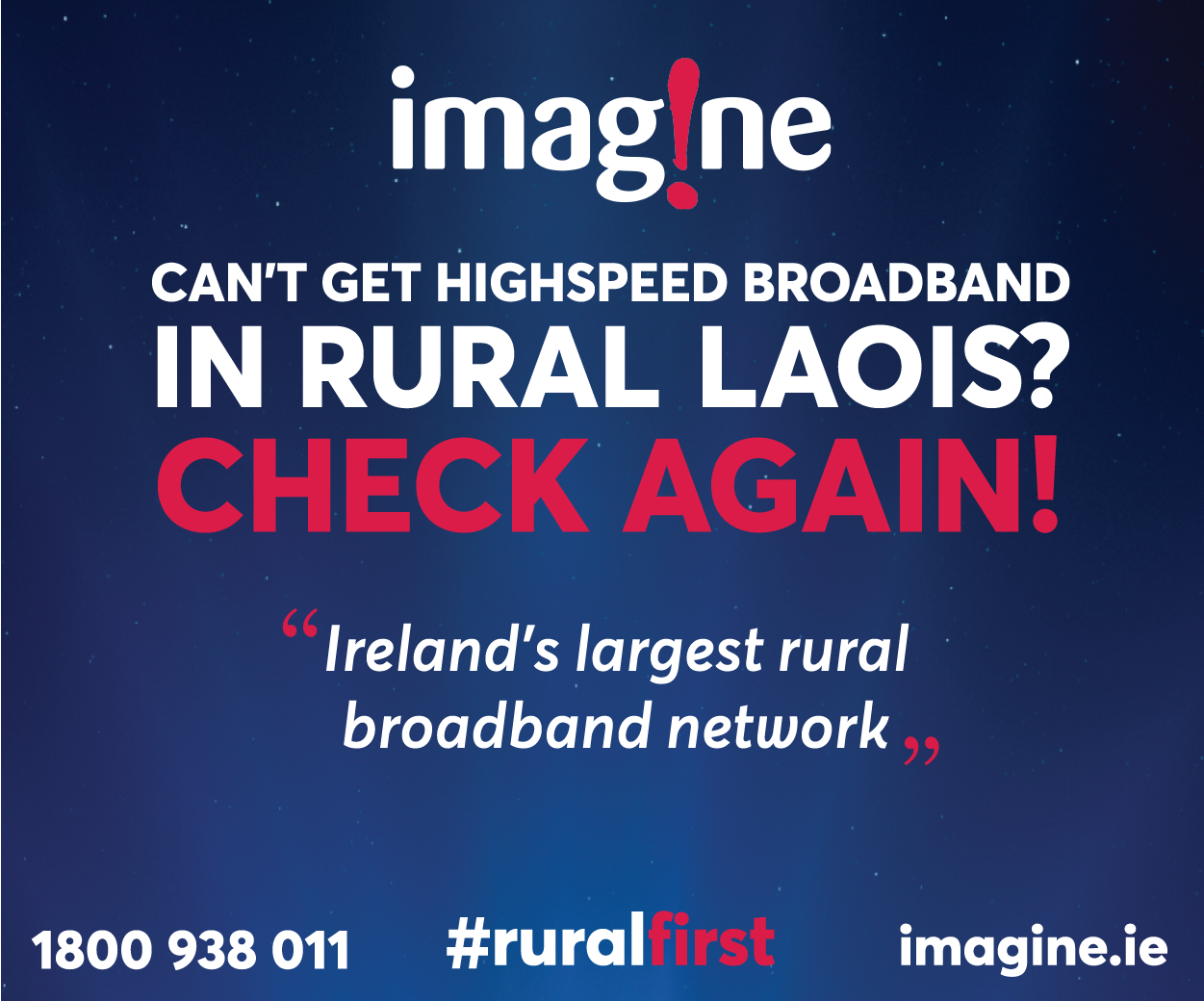 This young Tullamore Harriers star continues to light up the track week after week and certainly has a bright future ahead of her.
Who did you look up to growing up and why?
As a young child my older sister was very involved in sports . My mam used to do a bit of coaching with athletics in Mountmellick and my dad was involved with Sarsfields ladies football club .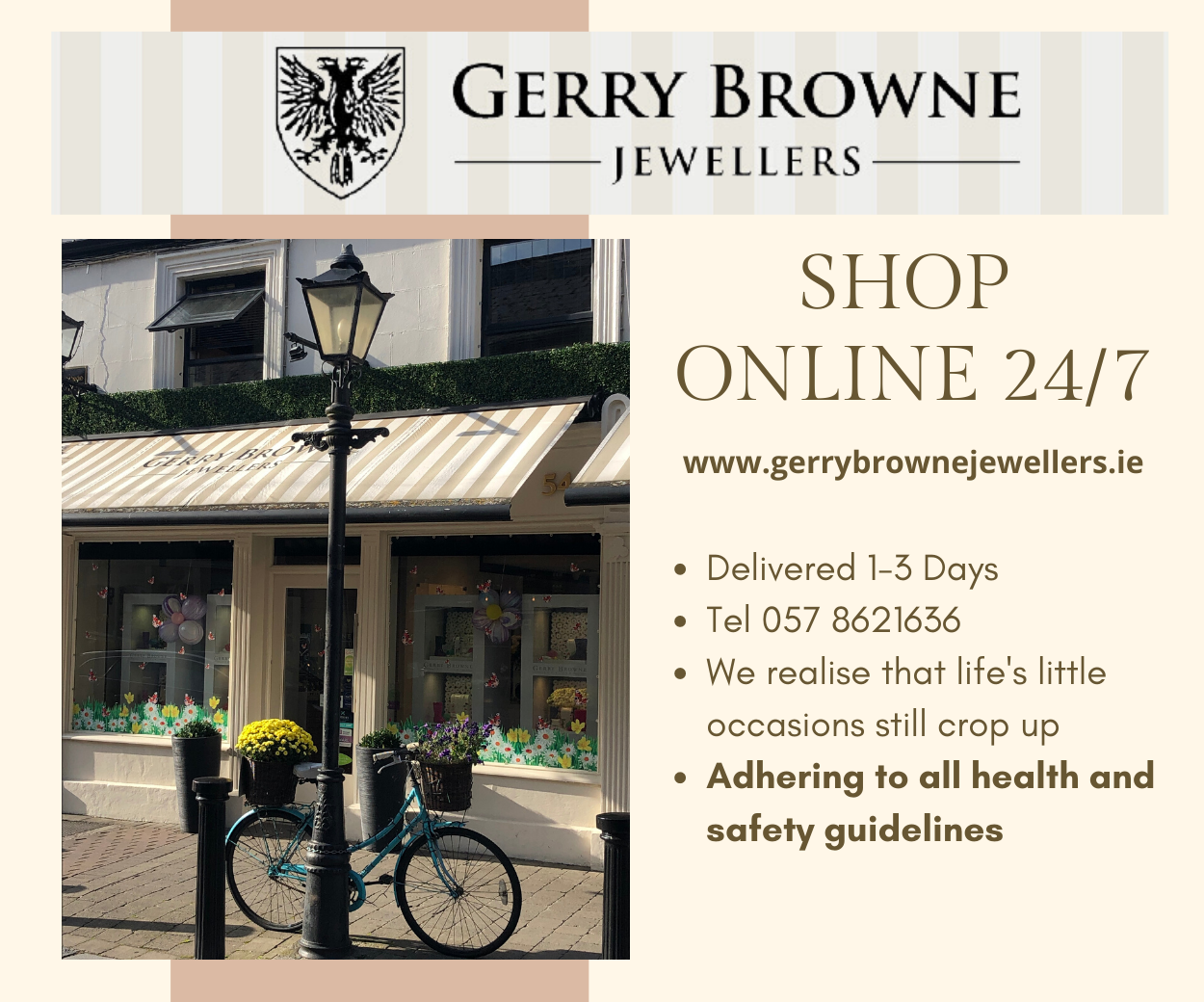 My sister was involved in these and I remember going to a lot of the training sessions and being involved from a young age . I went to primary school in Emo and then got involved with the local club Emo/Rath from which I have great memories.
Who had the biggest influence in sporting career?
My coach Damian Lawlor and the endurance crew from Tullamore Harriers because they really drove me onto my success in the past few years.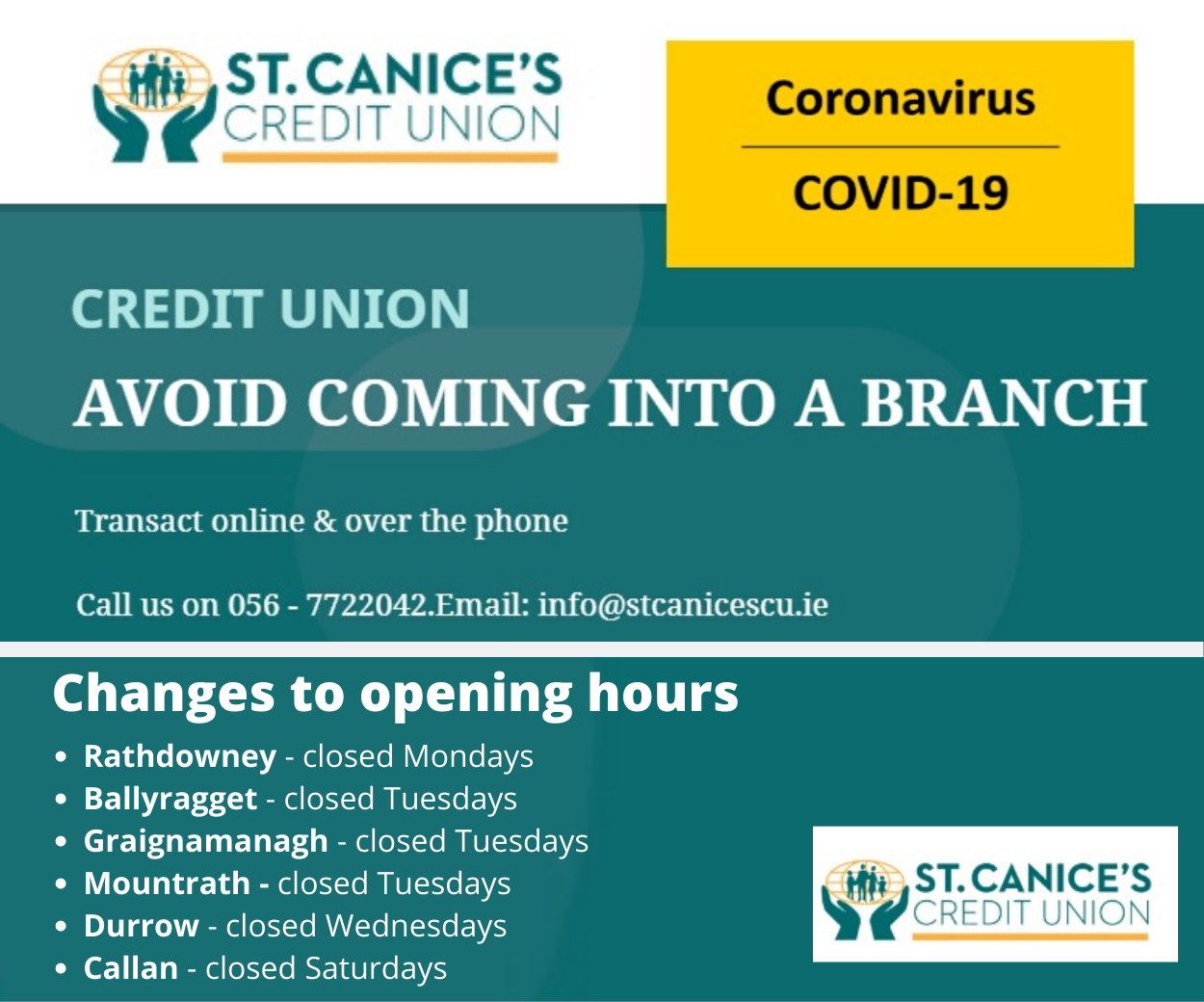 Did you have to make any big decisions to help your sporting career? 
I really enjoyed Irish dancing with Lynam School Of Irish Dancing and football with St Paul's but I had more of a passion for running and as my athletics training increased the dancing and football had to give way.
If you could see one thing changed about your sport, what would it be?
There is a lot of talented athletes that don't progress in the sport. I think schools should put more of an emphasis on athletics like they do with other sports.
Any advice for young girls thinking of getting involved in your sport? 
There's a huge variety of events in athletics from field events to all different distances. I would also encourage all young athletes to try out all the events and see what suits them best!
The main thing is to enjoy it and not take it too seriously until you find your event.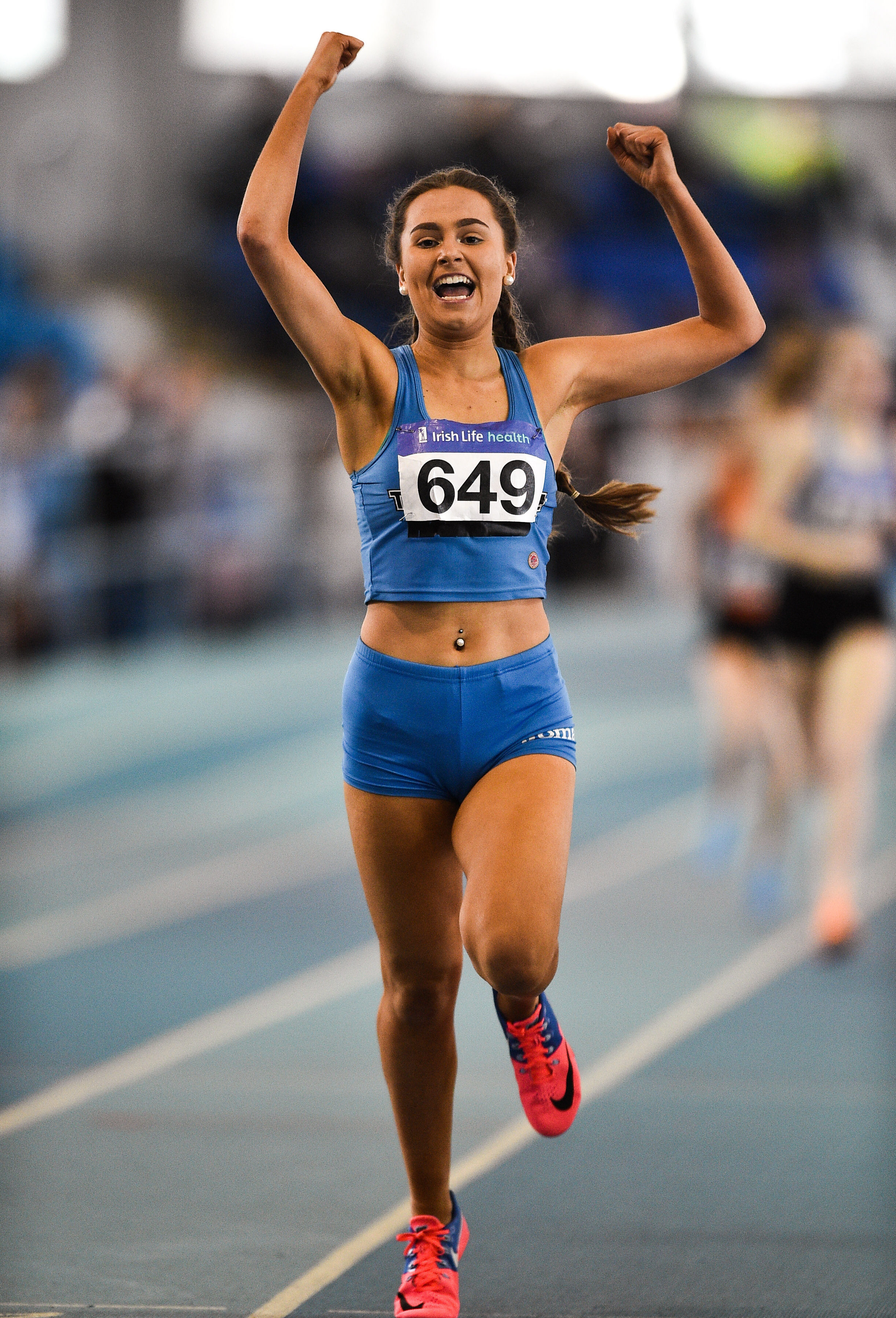 What's the earliest memory you have participating in your sport?
I remember I was in second class in primary school and heard there was a fun run in Vicarstown along the canal.
It was a winter's evening and lashing rain and me and the other competitors had to run along the side of the canal.
I took off like a rocket not realizing how long the race was going to be and I ended up winning my first long distance race!
Can you tell us a bit about your early running days?
I started off with Emo/Rath and we trained on Monday night at 7pm at the GAA pitch. My coaches were Grace Balfe, Anita Allen and David Keenan. It was a lovely club and I had a lot of success underage with Emo/Rath.
Does an interest in sport run in your family?
Yes, my family on my mam and dad's side have strong athletic and GAA backgrounds. My great grandfather and grandfather on the O'Reilly side had huge involvement in Mountmellick Athletic club and Laois athletics . My mam was an athlete with Mountmellick athletic club and so was my sister Hazel.
My grandfather on the O'Connor side was a talented athlete and football player in his youth. He played in the All Ireland U21 final in 1964 for Laois against Kerry and my dad was a talented football player and soccer player for Emo. My sister has a good few county and provincial titles for athletics and football.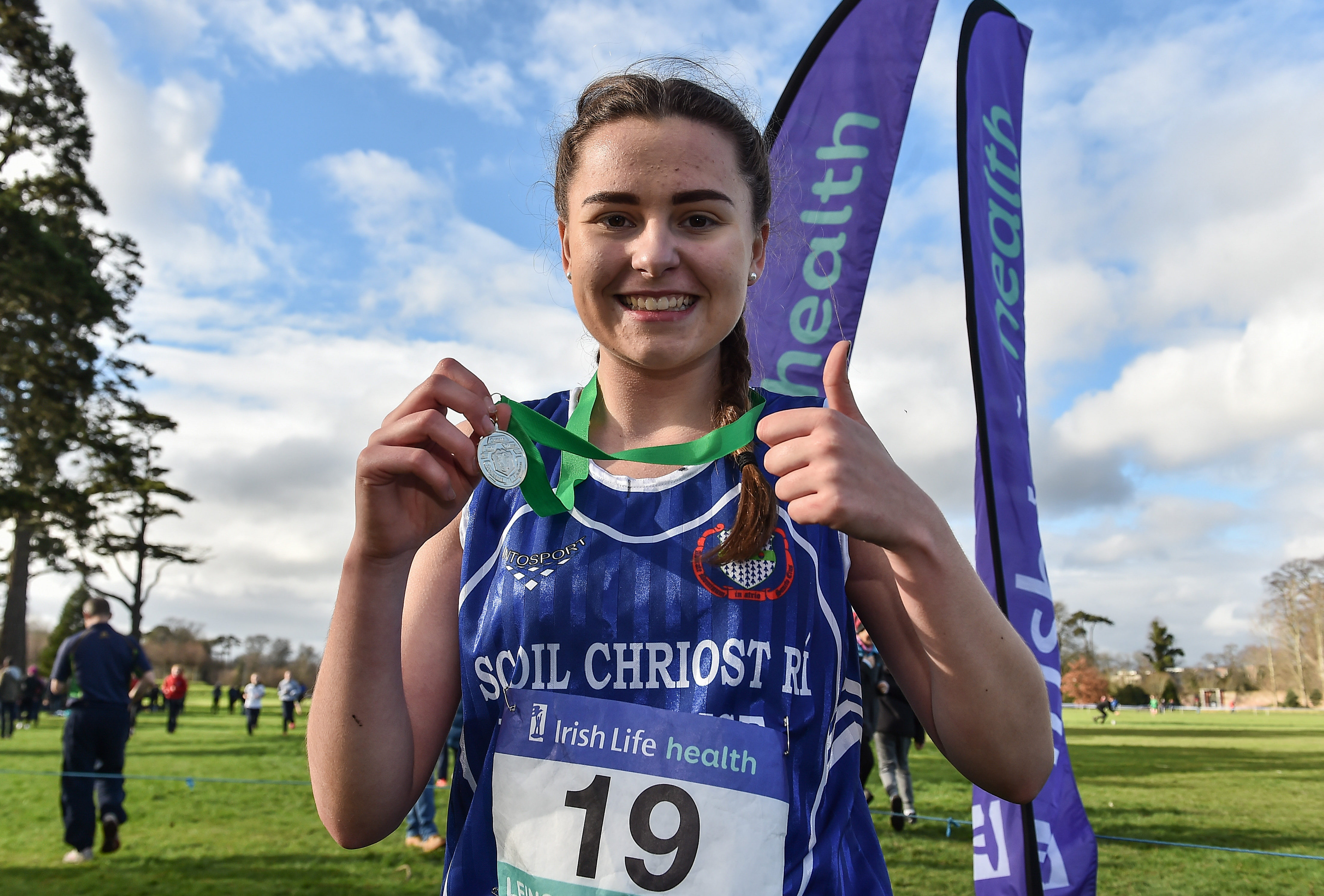 What young player in your club/area/sport  would you say is one to watch out for?
From my club in Tullamore, Sinead Walsh is very talented athlete. Faye McEvoy from Ballyroan-Abbeyleix and Jack Fenlon from St Abban's are also going very well too.
What motivates you to compete at such a high level? 
I really enjoy running. I love meeting up with my friends at training. I love competing and the adrenaline that comes along with it.
If you could describe yourself in three words, what would they be? 
I'm a very outgoing person and I'm very committed to my sport. I'm also quite an energetic person.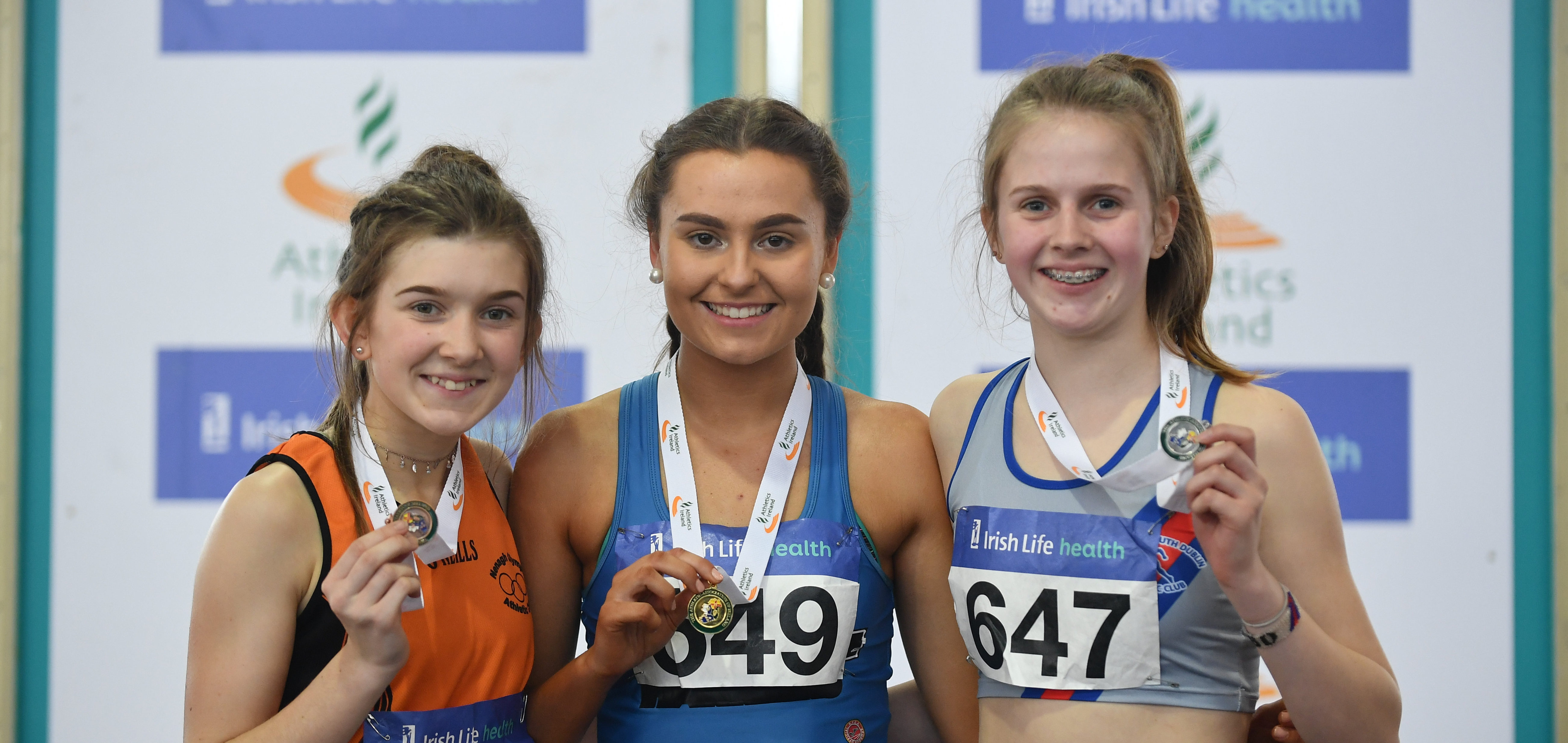 What do you see for the future of your sport?
Well for this year I hope to make the European Youth Olympic festival in Baku in July and do well in schools track. I hope to keep chipping away at my times and to challenge for major events. In the long run I hope to make it as a professional athlete.
What would a typical day be like for you?
I'm up at 7.20am each morning and have my breakfast and go in to school and I finish school at 4pm. I do my homework and then have my dinner and then go off to training for a few hours. When I get home I have a shower and then go in to bed and repeat it the next day.
What's the best and worst thing about being involved? 
One of the best things about athletics is when you've trained really hard for a race and perform really good on the day. Oh, getting a new personal best is always a bonus! I've bagged two already this year and the season has only started. I also love meeting up with my friends from around the country.
It's hard to pick out a bad thing about athletics – but I suppose on the day of big events it can be daunting knowing all the pressure is on you alone, unlike a team sport.