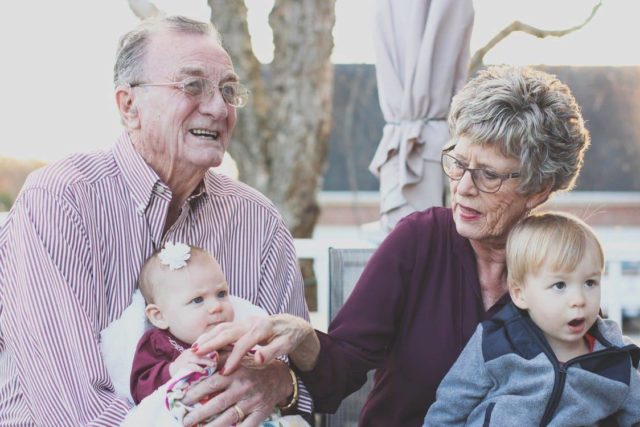 Are you struggling to hear your family? Are you struggling to hear in company? Do you sometimes feel left out of the conversation?
Recent studies indicate that our mental wellbeing is affected by hearing loss. Blackberry
If you or someone you know is suffering from hearing loss then they should get in touch with the team in Blackberry Hearing, who offer advanced hearing aids at significantly lower prices than many other retailers.
Blackberry Hearing was established in 2015 by John Ryan and Dave Gleeson who drew on their long business experience to provide quality solutions at the best prices with exceptional customer care.
"We built the business from scratch around the principles of affordability, transparency, quality and customer care", says John.
"How do we know we have succeeded? Because our customers tell us".
Blackberry Hearing has accumulated hundreds of validated customer Facebook comments on their website www.blackberryhearing.com/testimonials.
Some of the comments are below and all comments may be viewed on the Blackberry Hearing website.
Blackberry Hearing hold over 70 clinics nationwide. "We employ degree level or masters level audiologists only and people can call us directly at 01 6978470 to book a free consultation at a clinic near to them," added John.
"If you feel you're missing out in life due to hearing loss call us. We discuss all in advance including price, grant and model options. For more information see details at www.blackberryhearing.com
What the customers say …
Peter Finnegan: "I bought my hearing aids from Blackberry Hearing 5 weeks ago. They are fantastic. Firstly, they are almost 50% cheaper than some of their rivals. I dealt with a wonderful girl called Rhea in Ashbourne. These hearing aids have made such a fantastic difference to my life. I cannot recommend Blackberry Hearing highly enough."
Mickey Gill: "Blackberry hearing aids company are the best and most inexpensive aids on
the market compared to other providers and great after care service I would recommend
blackberry they have made my life more easier to hear (forgive the pun)."
David Stewart: "Very professional lady in Wexford, Rita, made a relaxing atmosphere. Totally explained the procedure, after the hearing test recommended a hearing aid to suit my hearing loss. Never once did I feel uncomfortable or Rita was trying to get into my wallet. I felt totally relaxed, never under pressure to purchase. Thank you Blackberry Hearing."
Breda Gallahue: "Guys this Hearing Aid is brilliant I just recently got one off Blackberry great service and brilliant after care so anyone that wants a Hearing Aid this is place to purchase one."
Click here to request a free consultation or contact the team on 01 6978470. 
In addition you can check out the Blackberry Hearing Facebook page here.