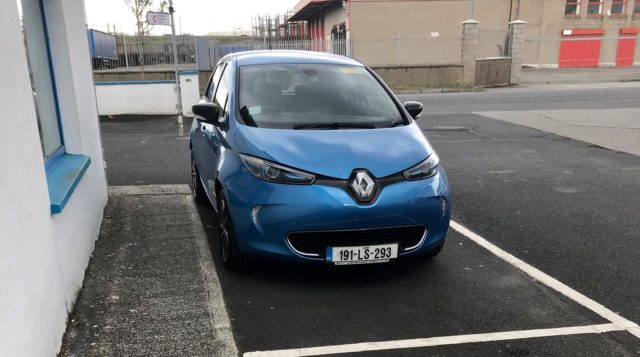 Did you know that in the first three months of this year there were more electric cars sold in Ireland than in all of last year?
Did you know that there were more than six times more electric cars sold in Laois in the first three months of this year than there was in the same period last year?
They weren't figures that I was aware of up until recently either. But electric cars are the future and you can expect those figures to increase in the years ahead.
While LaoisToday are proud brand ambassadors for Joe Mallon Motors in Portlaoise and we make sure that we park our branded Renault Megane in the most visible spot at any public event that we're at (if you're not seen, are you really there at all?!), personally, I'm not a car expert.
Recently, however, our friends in Joe Mallon Motors gave us their electric car – the Renault Zoe – for the weekend.
And the team in Joe Mallon's are experts, particularly Peter Breslin, who specialises in electric cars as well as being both a mechanic and a salesman.
He gave us a quick tutorial on how to start it, drive it and charge it and even managed to knock serious craic out of it all by claiming that I had to stand on one foot when plugging it in or risk getting an electric shock. I fell for that one and he nearly doubled over laughing when I also fell for his claim that I had to clap my hands after I tapped the card on the machine to start it charging.
Look, I was nervous about this new car and with him mentioning electric shocks, I was listening carefully to what he was telling me.
With the best wishes of Peter – and new salesman Stephen Butler, a Tipp hurling man now living in Rathdowney-Errill territory – we were on our own.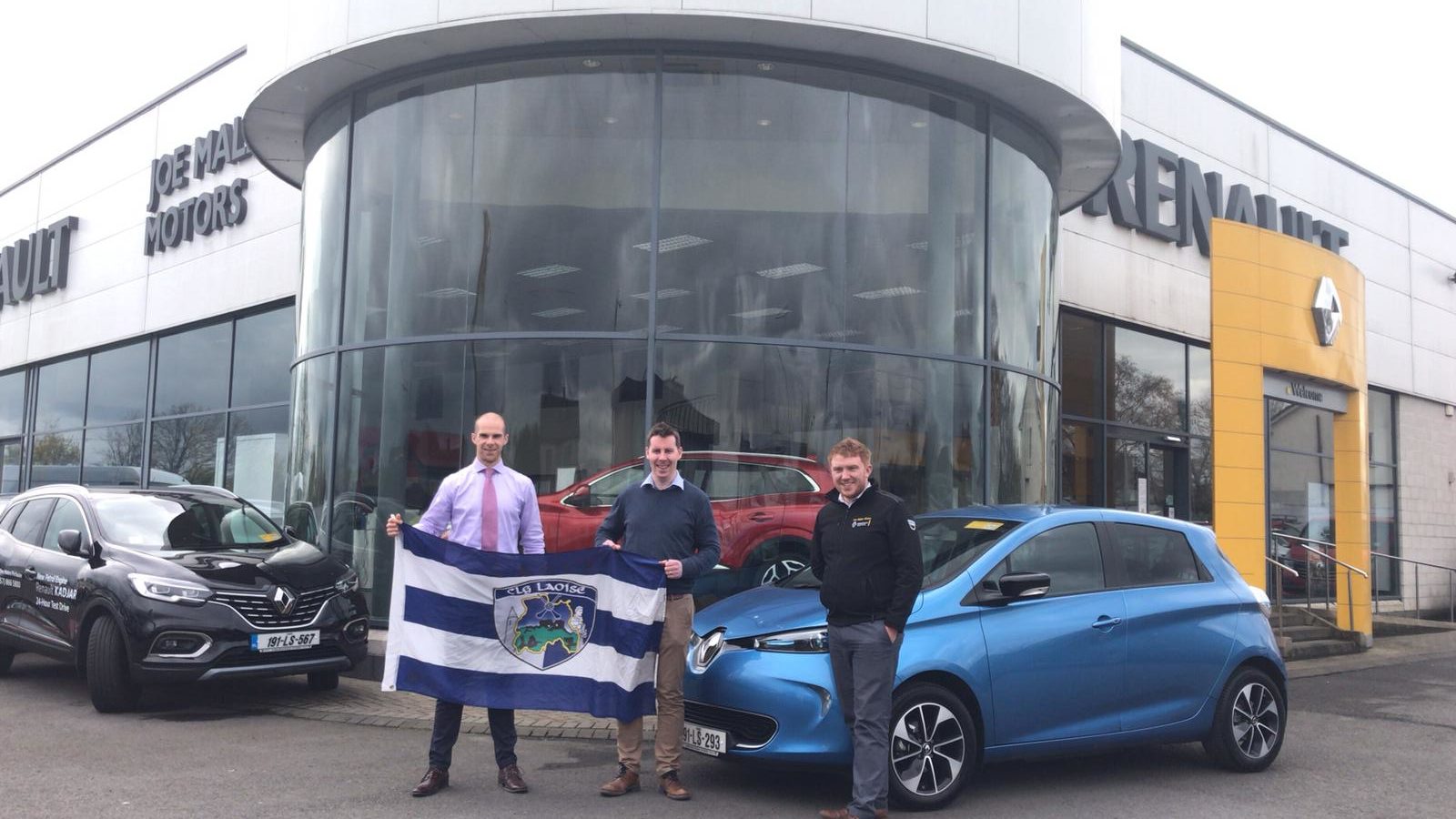 Incidentally my first trip in it was to Rathdowney for an interview and event that evening. The next day it was off to Croke Park to watch the Laois footballers take on Westmeath in the Allianz Football League Division 3 final.
Driving the car was absolutely no problem. Indeed it was lovely to drive. It's automatic so once you adapt to not having to clutch or change gear, it's incredibly straight forward.
What isn't as straight forward, however, especially for a novice like me, is getting used to planning your trip around charging it.
You can buy your own charger if you buy an electric car for about €1,000 but you can claim a grant of about €600. The Zoe itself starts under €25,000 and is the most affordable electric car out there. It's also the electric car with the greatest range.
At the moment there's no cost to charging and electric car drivers no longer have to worry about diesel or petrol and the car tax is considerably cheaper too. There's nice savings there alone. By their nature, there's also less can go wrong.
The Zoe is a small car – similar to the Clio in size – but we did manage to get two car seats comfortably into the back and as time goes on you'd imagine there will be bigger options.
In terms of charging, a fast charger will charge it fully in an hour, the standard one will take three hours and there are some older ones out there that take 12 hours. Planning, therefore, is critical.
The screen in front of the driver tells you how many kilometres you have left before you need to charge it and it also helpfully notifies you when you're close to a charging point. As well as that you can download an app that not only tells you where the charging points are – but also if they're available.
On our day trip we knew we had enough power to make it Croker – but having gone to Rathdowney and back the previous evening, we didn't have enough to make it home.
We'd have to find a charging point somewhere. The Croke Park hotel has a charging point but getting to that on match day was problematic and our hope of leaving it there charging when we were at the match didn't materialise.
Instead we opted to leave it to afterwards by which point it wasn't just the car that was running on empty. I was starving. A charging point near where I could recharge too was vital. We duly got one in Citywest, right beside the door of Eddie Rockets. Happy days.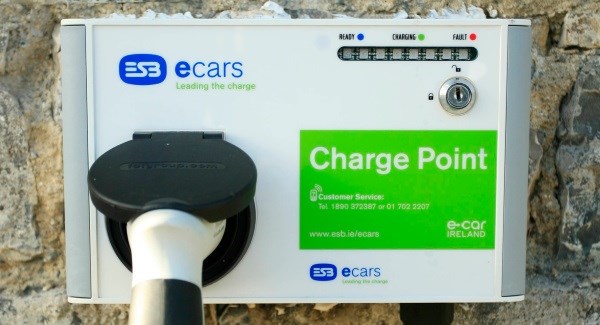 The first problem we encountered, though, was that one charging point was being used and the other wasn't working.
The car is locked when you're charging it so it's not an issue to leave it. But if they aren't available, you've no idea when the other car owner will come back. Thankfully my new electric car buddy did return almost immediately and I was able to leave it charging while I worked my way through half the menu inside in Eddie Rockets.
It didn't get a full charge but getting home was no problem after that and my first full day as an electric car driver was complete without any major hitches.
On Sunday then I was back to Dublin again but being paranoid about running out of power I went in search of a charger in Portlaoise before I left.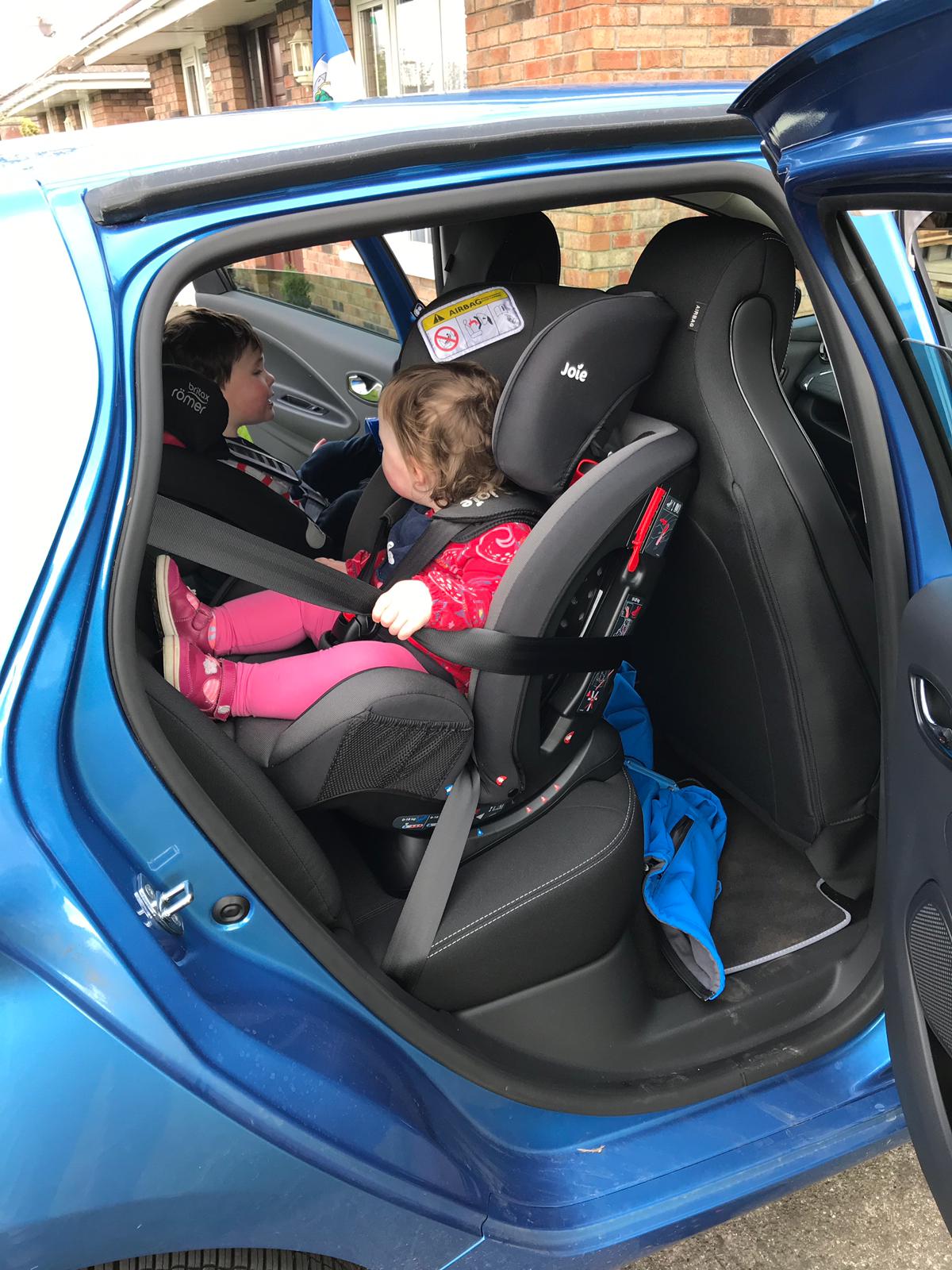 The ones in Lyster Square weren't working and the ones at the train station were in use. The on-screen computer directed me to the Midway where thankfully the chargers were available and I duly got it ready for my latest road trip back up to the big smoke and a stay in the Castleknock Hotel – sister hotel of our other friends in The Heritage in Killenard.
As our confidence grew, getting there and back was no problem and we left it charging overnight at the hotel.
Once Ireland gets used to electric cars, it'll all get a hell of a lot simpler.
At the moment there is no cost to charging the car and while the days are gone when there was more charging points in the country than actual electric cars, knowing where all the charging points are along your journey and at your destination is important. Richard Bruton – the government minister with responsibility for this area – has also announced plans for more charging points to be installed around the country.
Going forward, it's our view that no major development should be given planning permission – shopping centres, schools, hotels etc – without putting in a couple of charging points.
For so many reasons, this electric revolution is only going one way.
And the Renault Zoe is leading the way right now.
SEE ALSO – Age no barrier as Portlaoise grandmother thrilled with electric switch and new Renault Zoe
SEE ALSO – LaoisToday team up with Joe Mallon Motors as brand ambassadors once again