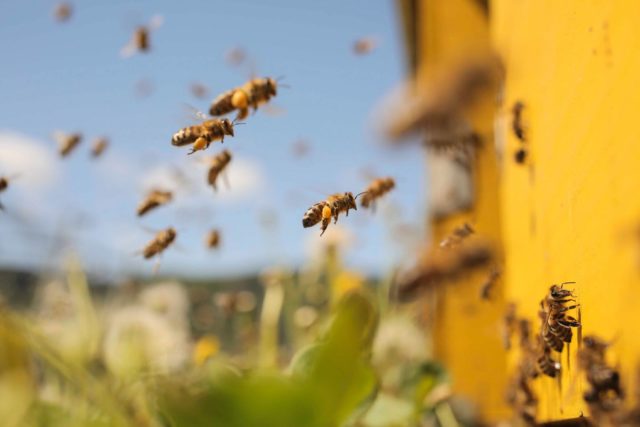 Laois County Council has confirmed that it plans to sign up to the All-Ireland Pollinator Plan. The news will be welcomed in a week that marked World Bee Day amid concerns over the drastic decline in bee populations.
The issue was raised by Cllr Noel Tuohy who called on the Council to engage with the National Biodiversity Centre with a view to signing up as partners to the Pollinator Plan, as a number of other local authorities across the country have already done so.
Irene Delaney replying to the request said that the Council are putting plans in place to address this issue and to sign up to the pollinator plan at the earliest possible date.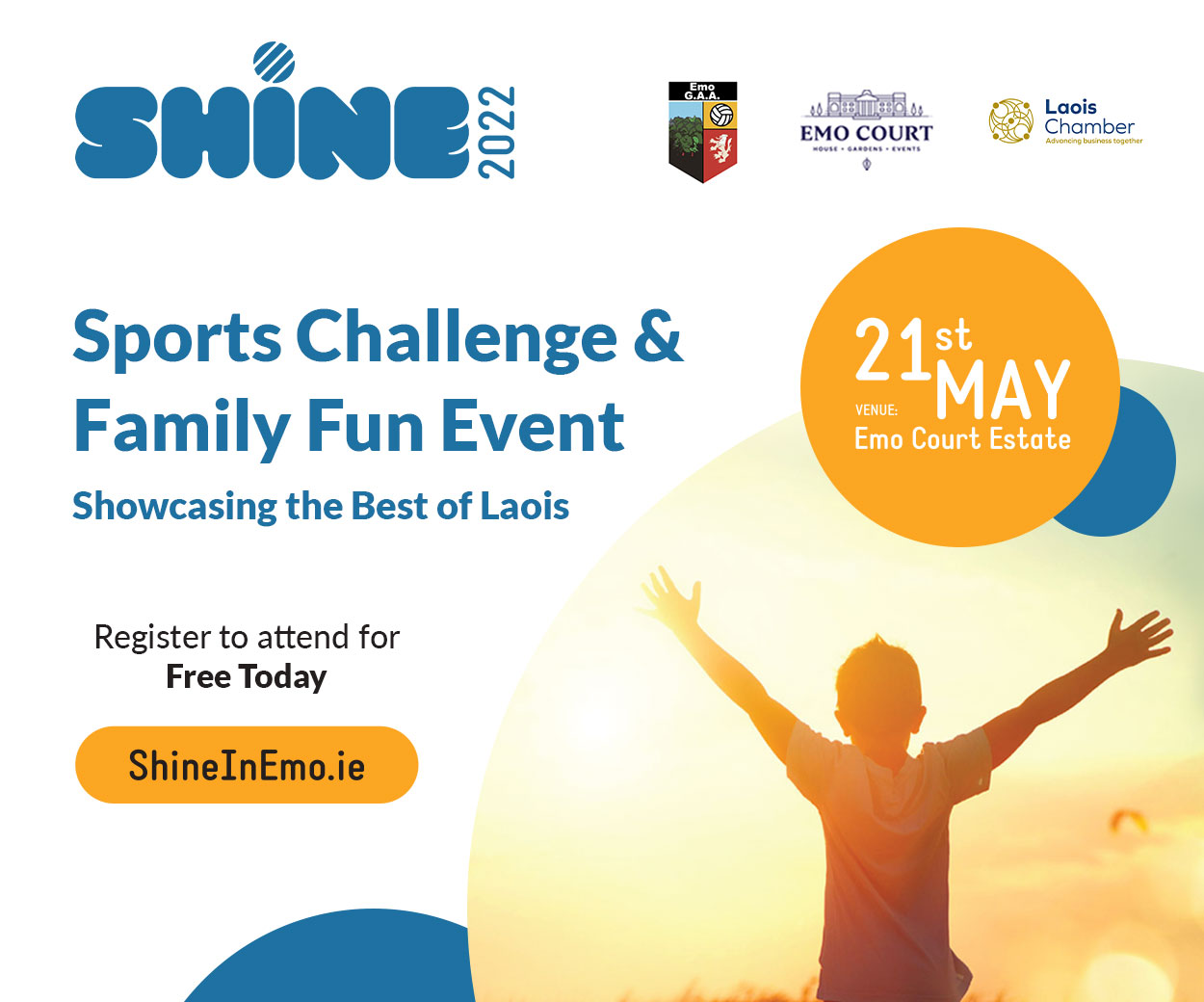 In a separate motion also on a topic of environmental concern Cllr Tuohy received another positive response to his suggestion that Laois should endeavour to lead the way in developing a hub for connecting and charging electrical cars and hybrid vehicles moving up and down the country.
He said that Portlaoise was ideally located to tap in to the growing trend for electric vehicles as it was so well positioned strategically on the M7 and M8 motorway routes.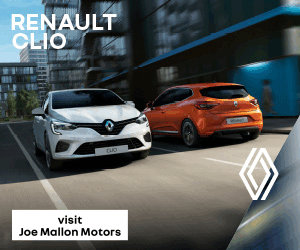 Cllr Tuohy felt that such services for passing motorists would also serve as another good reason for visitors or business people travelling the country to stop off in the town centre to recharge their vehicles, rather than doing so in out-of-town locations.
Once again there was a very positive response from Council officials who said that they were engaging with the ESB and other agencies with a view to providing 30 new electric vehicle recharging points in Portlaoise town.
On the issue of the need to embrace the Pollinator Plan, Cllr John Joe Fennelly seconded Cllr Tuohy's motion and commended the work of groups like tidy towns in this regard.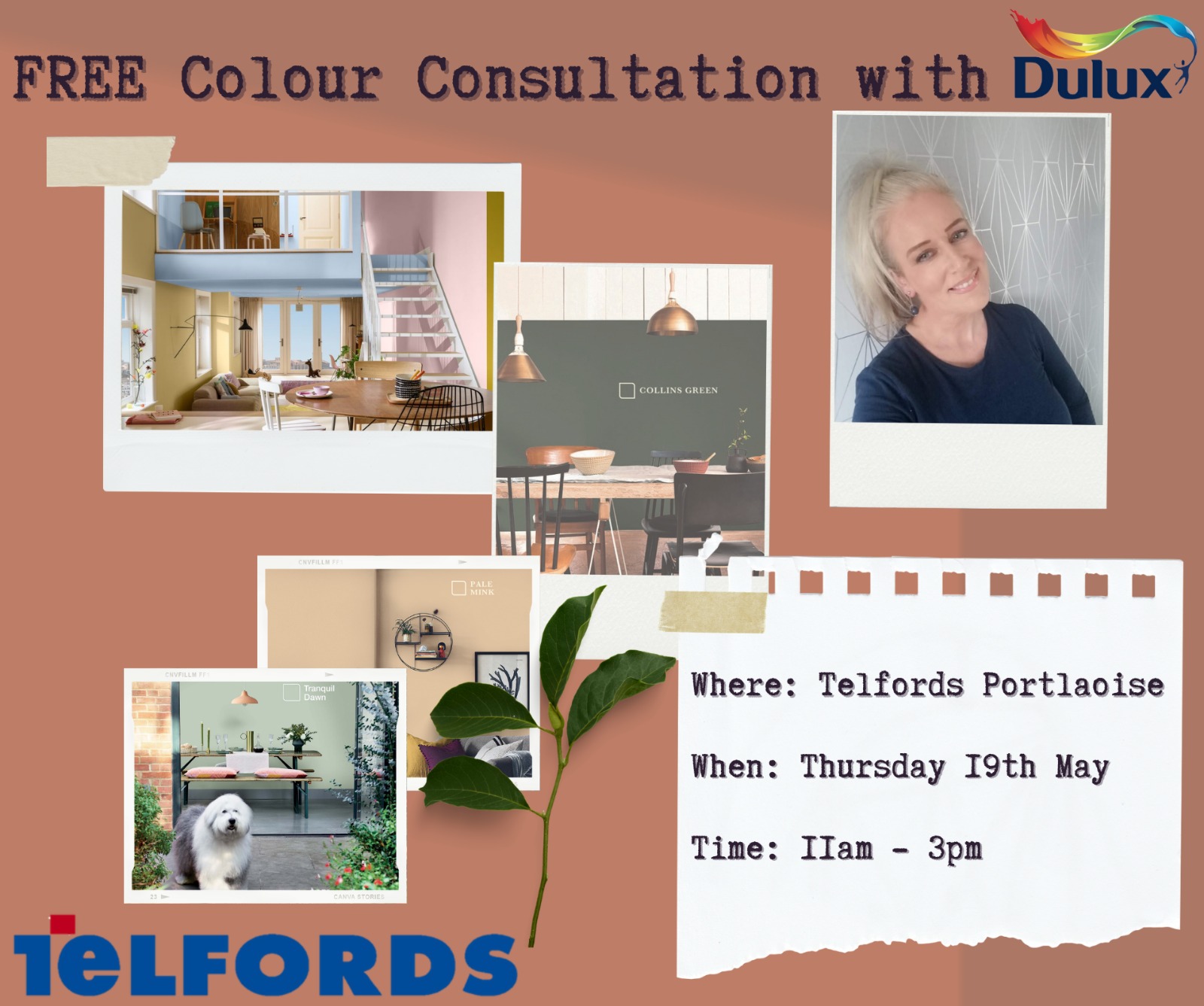 He said that there was a new awareness around these issues and the moves were towards initiatives like water harvesting and edible hedging that would provide crops such as berries.
Cllr John King too cited the tidy towns groups as a great example of good work and spoke of how they were trying to support the bee population with 'insect hotels'.
Cllr Pauline Madigan felt that as individuals 'we can all make a difference' and she noted how many of the residents associations were playing their part to support biodiversity and bees by developing meadow areas in housing estates.
Cllr Tuohy spoke passionately about the dire need for everyone to play their part to try protect the environment and the biodiversity on which we depend.
"I want to acknowledge the work of our Heritage Department here in the Council as well as other voluntary groups such as the Portlaoise Men's Shed, our Tidy Towns Committees across the county who are doing tremendous work and the many residents associations.
"We are making progress. It is fantastic to see residents associations and tidy towns groups leaving meadows and wild flowers on road verges and estates to help protect and provide important habitats for birds, bees and butterflies. The rewards are tenfold, for if we respect and protect nature it will repay us bountifully.
"It is worth acknowledging that the Tidy Towns Competition is these days about so much more than hanging baskets and neatly cut lawns. There is a section and marks to reward efforts to protect nature and biodiversity.
"This is now being incorporated in to all the Tidy Towns plans, including I'm glad to say here in Portlaoise, where two of our former Council colleagues Kathleen O' Brien and Jerry Lodge played such an active role," he said.
Cllr Tuohy concluded his contribution on the issue with a note of warning: "However, we have to do more than just pass motions. We must act accordingly as our actions in protecting the environment, cutting down on plastic and waste in general and protecting our environment is vital.
"Internationally, once again this past week there have been dire warnings about climate change and the threat of extinction to thousands of plant, insect and animal species, including here in Ireland.
"It is speculated that the present generation may be the last to hear the call of the Corncrake and the cry of the Curlew. That would be an indictment of us all and a sure signal that our environment is under severe duress.
"Our own President Michael D. Higgins has shown great leadership on this issue and has said that if we were coal miners, 'We would be up to our knees in dead canaries', such are the extent of the warnings coming from nature that all is not well and the damage to our planet is being caused by ourselves and our wasteful and sometimes destructive lifestyles."
SEE ALSO – Laois manager Sugrue hits out at 'two tier' football championship suggestion