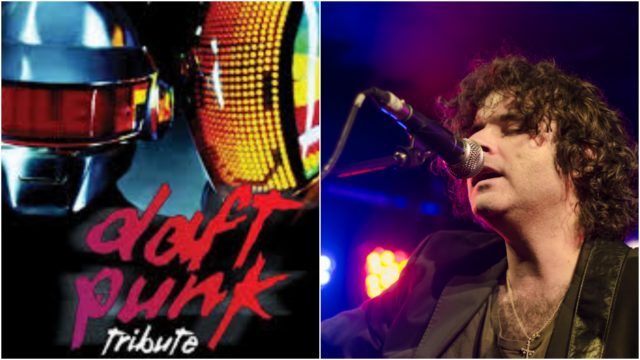 Paddy Casey and Daft Punk Tribute are two of the big names set to play FREE gigs in Jeremiah Grant during the Live Music Pub Trail on the last weekend of June when the Old Fort Festival is on in Portlaoise.
"As people are aware, the night-time music part of the Old Fort Festival is a pay-in gig now," says John Watchorne, owner of Jeremiah Grant, the popular bar and resturant on Portlaoise's Main Street.
"But the pubs are putting on a live music pub trail. All FREE. No Entry fee to any of my artists. We have two big acts along with a few local acts.
"It's very rare that you'd get to see Paddy Casey or Daft Punk Tribute for free."
Friday, June 28
10pm – Paddy Casey Live on the Gallows Stage in Jeremiah Grant Bar
Saturday, June 29
9pm – DJ George Mercer Gallows Stage
9pm – DJ Aaron Collins Main Bar
Sunday, June 30
7pm – Live Trad Session – Main Bar
9.30pm – Daft Punk Tribute Live on the Gallows Stage in Jeremiah Grant Bar
Jeremiah Grant's is made up of three distinct bars – downstairs, which serves delicious food from 12noon every day, the Highway Man upstairs which is ideal for hosting private parties for groups of over 30 and the Gallows Outdoor Area which is complete with a stage and a retractable roof making it suitable for all weather!