Brought to you in association with People First Credit Union
Six of the seven seats in the Portlaoise Municipal District are set to be won relatively comfortably – but the main point of interest will be who takes the final seat.
Willie Aird and John Joe Fennelly are neck and neck as to who will top the poll, according to tallies and should be elected on the first count.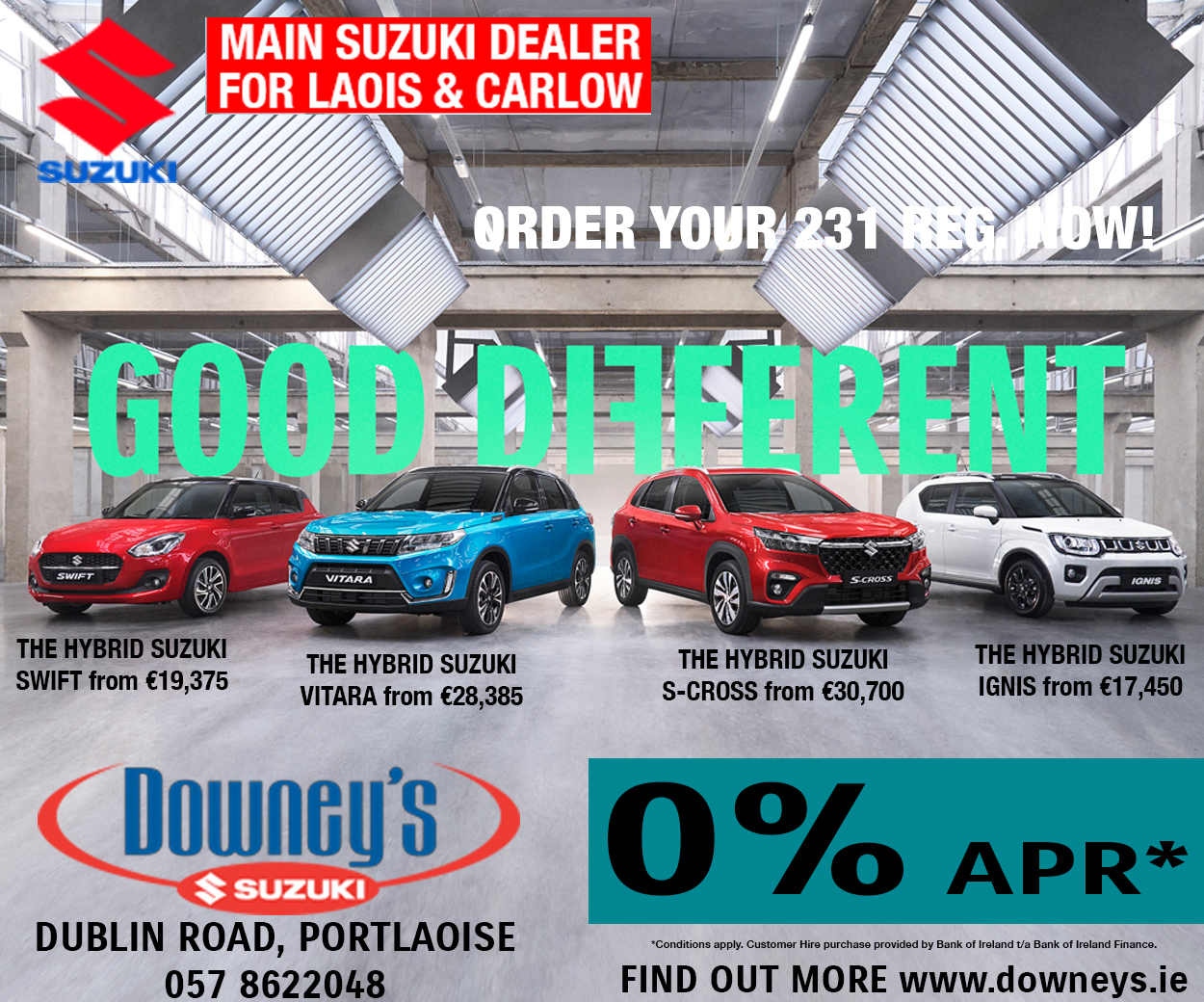 Caroline Dwane-Stanley is in third place according to the tallies but like her Sinn Fein colleague Aidan Mullins in the Graiguecullen-Portarlington, her vote hasn't increased since 2014.
She will be safe, as will Noel Tuohy, who has grown his vote from the last time and will poll over 1,000 first preferences as will Catherine Fitzgerald and Mary Sweeney.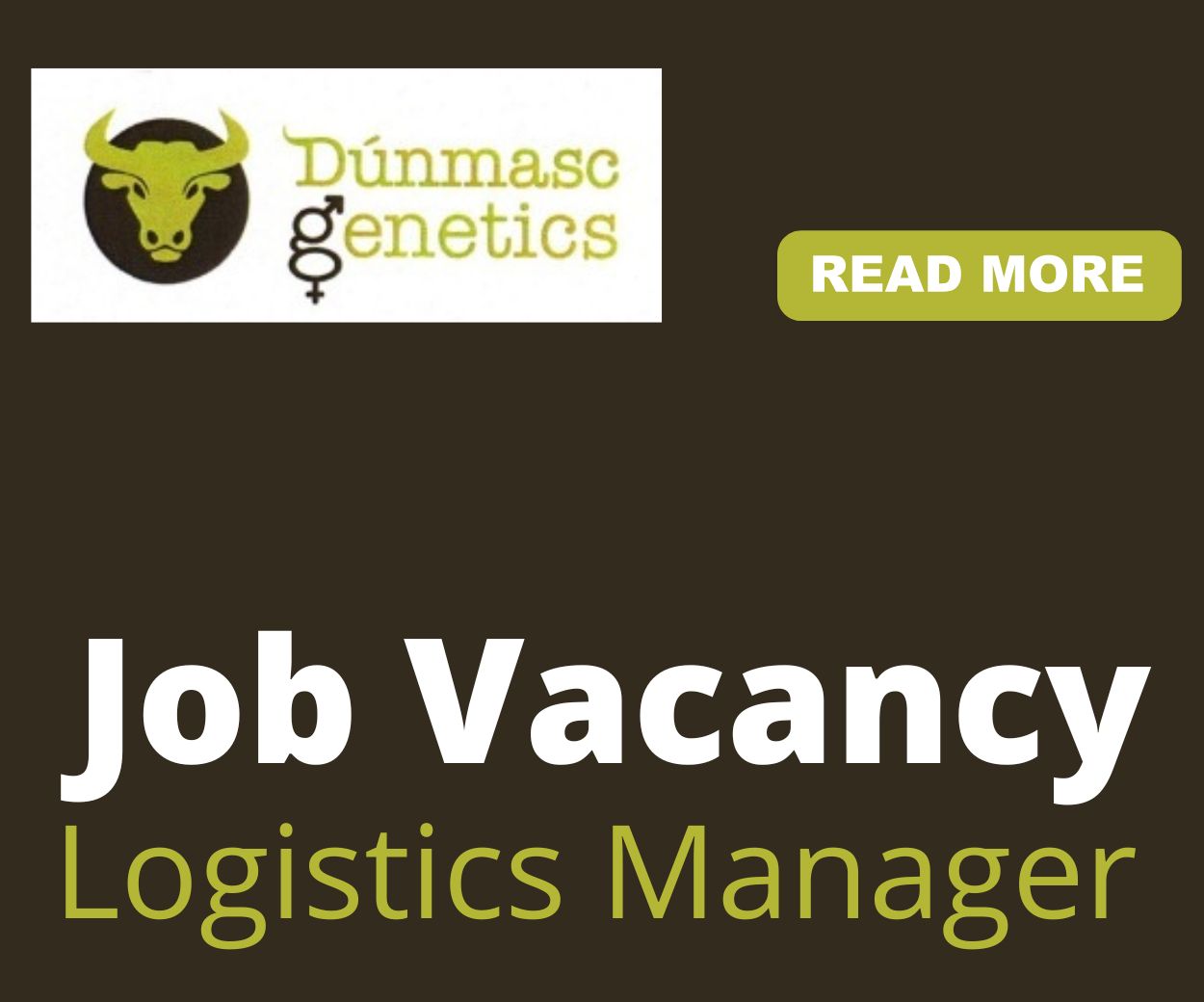 But the real battle will be for the final seat where up to five first-time candidates could be in the mix.
Fine Gael's Thomasina Connell, running mate of Charlie Flanagan in the 2016 General Election, is currently leading the way. But just about.
All five candidates are bunched up with less than 100 votes between them all.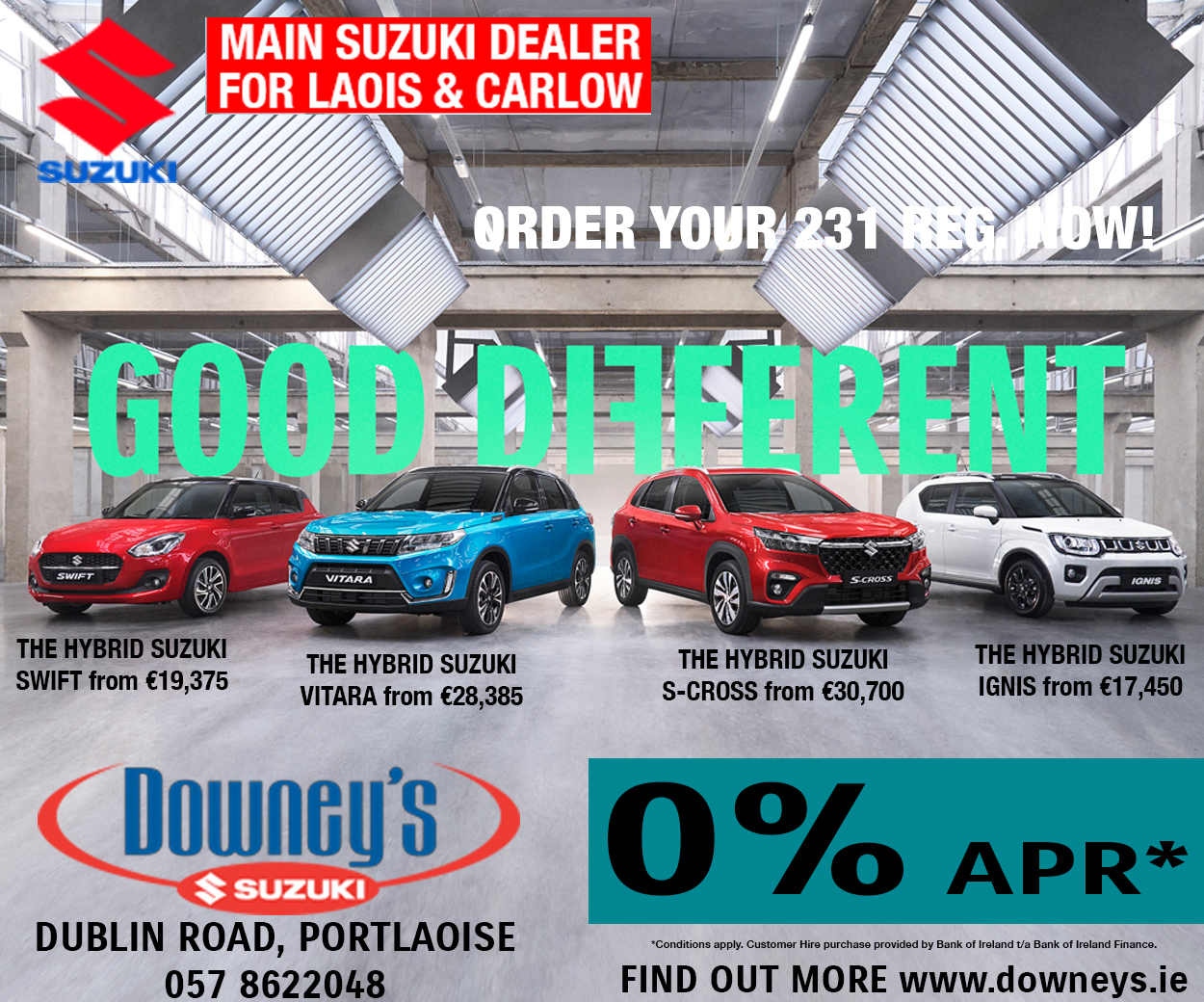 Pauline Madigan is the incumbent after being co-opted a year ago to fill the late Jerry Lodge's seat.
But she has a savage scrap on her hands if she is the hold off the challenge of her own party man, Donal Kelly.
However, that's just the start of it as Dom Dunne who quit Fianna Fáil over not being selected is right in the mix and drawing a lot of cross over support which will be vital as the transfers are dished out.
Pakistani accountant Naeem Iqbal who has also put in a strong campaign cannot be written out of the script just yet either as he polled well over 400 votes and is ahead of Madigan, Dunne, and Kelly on the first count.
The final outcome is impossible to predict and may have a few twists and turns in it yet, not to mention that it could be Monday before we know that final result.
Stay logged on to Laois Today and we'll bring every development to you as it happens. It promises to be anything but boring.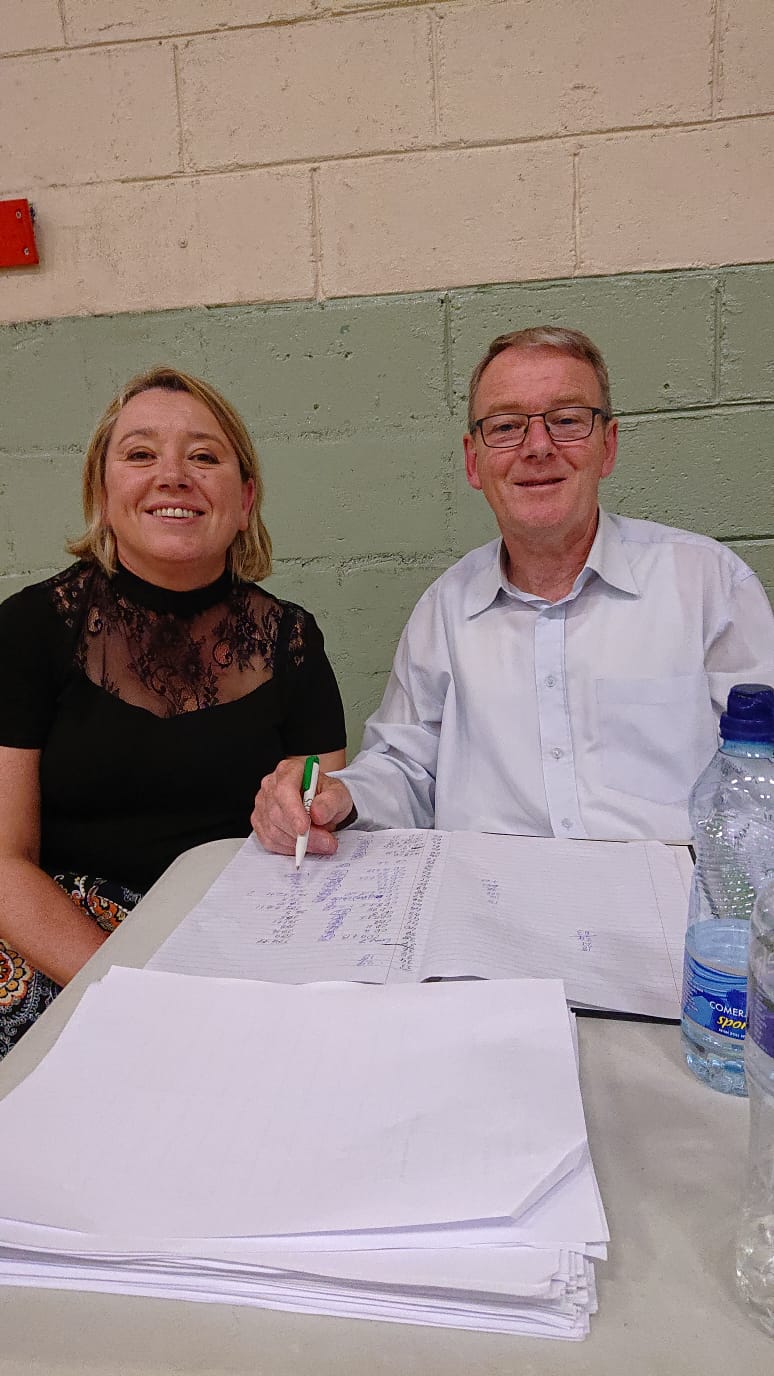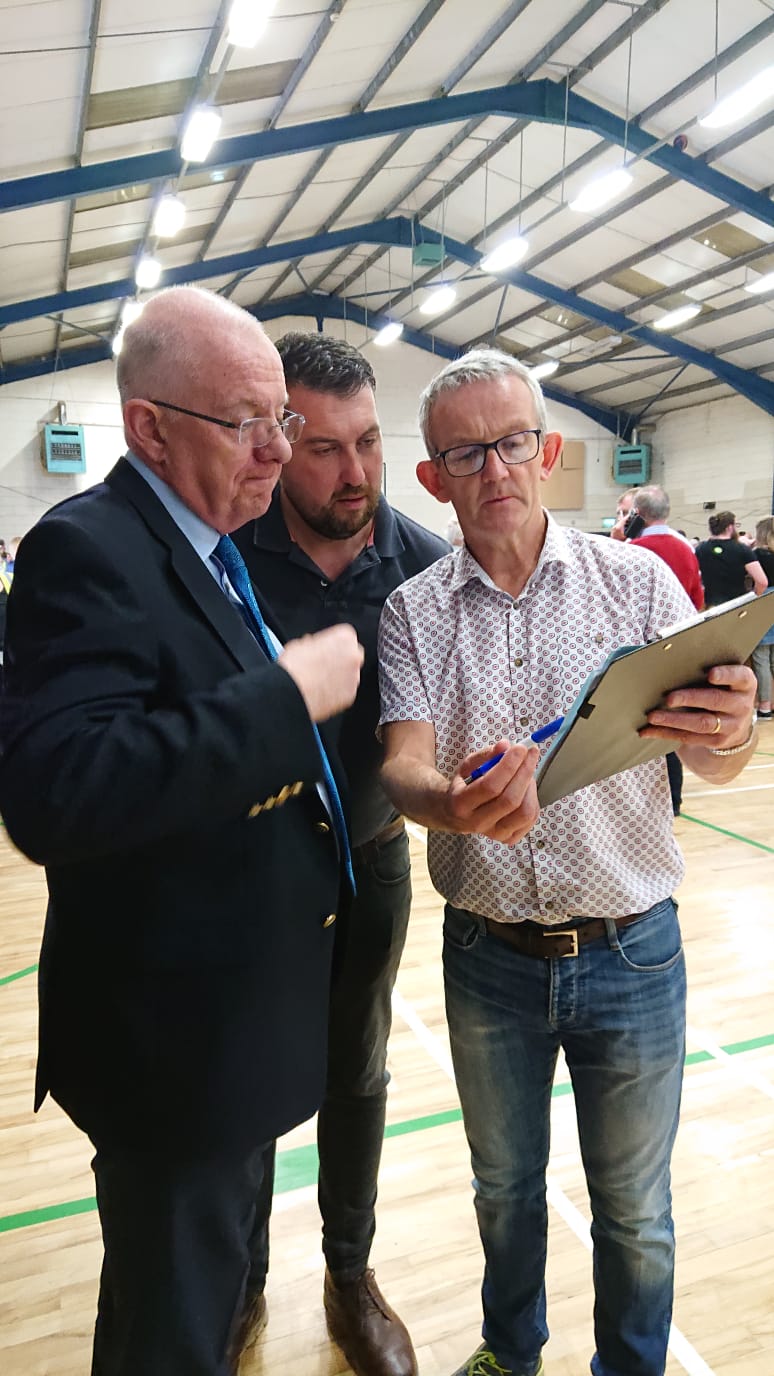 SEE ALSO – Fleming set to top the poll in Graiguecullen-Portarlington with Mulhall and Mullins also strong
SEE ALSO – Goodwin in a fight for survival as newcomers Bergin and Clooney make a big impact in Borris-Mountmellick
SEE ALSO – Live Blog: Follow all of the drama from the count centre