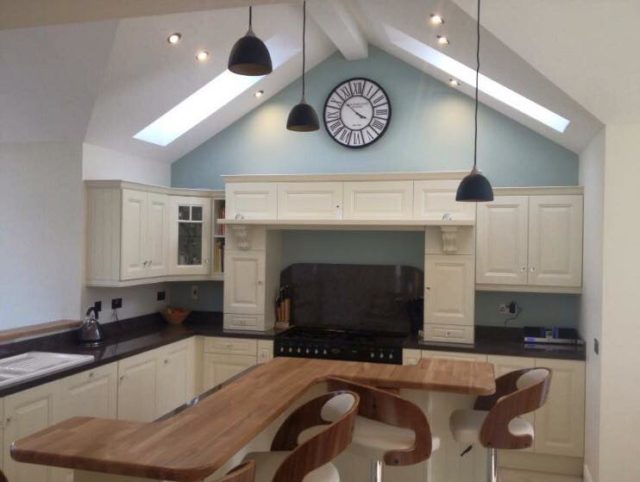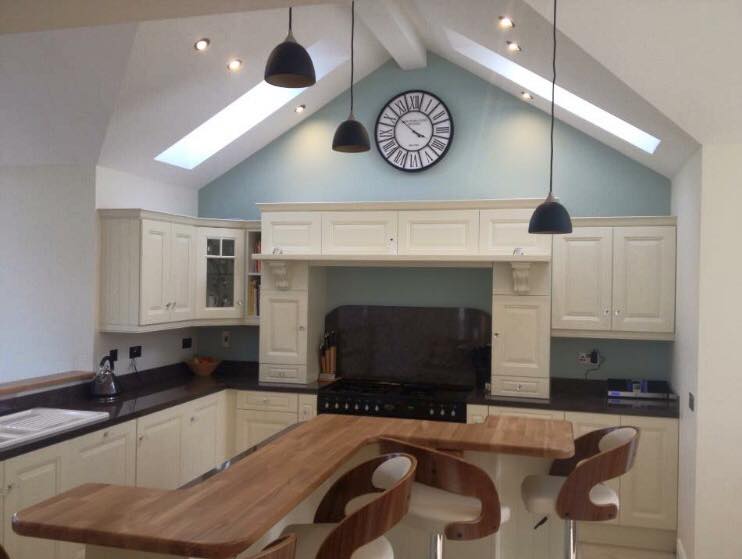 Hanlon Kitchens specialise in manufacturing premium bespoke kitchens and bedroom furniture at affordable prices, offering a fantastic range of solutions in a variety of different styles.
Owned by Danny Hanlon from Ballacolla, he has a team of staff ready to take on any job no matter how big or small.
Whether you are choosing a kitchen for a new house, for a renovation project or you are replacing an existing kitchen, our expertise can help you in making the right choice.
Hanlon Kitchen styles range from classical to contemporary, from traditional woods such as oak to ultra-modern gloss and stainless steel finishes.
"So whether your home is a cottage, a semi-detached house or an ultra modern urban space, we have the kitchen to suit," says Danny who set up the business himself 16 years ago.
"We will give you our time and professional help to plan that dream kitchen. We will cater to your budget and work with you to achieve the best design and solutions for your needs using CAD software to accurately design the kitchen or bedroom to suit the dimensions of your rooms.
"We can build more functionality into your kitchen plans by incorporating clever solutions to get the most from your kitchen.
"When it comes to choosing your appliances, we can offer you a choice from all the leading manufacturers, inlcuding premium brands such as Neff and Normende.
"Why not call and visit our showrooms in person. You can inspect the quality of our products and workmanship and see many of the design features that typify our bespoke kitchens and help make our customers' kitchens unique."
"From our central workshop in Ballacolla, Co. Laois we supply and fit our kitchens to customers in Laois, Dublin, Tipperary, Offaly and all over Ireland. In the past year we have even supplied and fitted kitchens in London – so distance is no problem!"
Here are just some of the work recently completed by the Hanlon Kitchens team.
Kitchen #1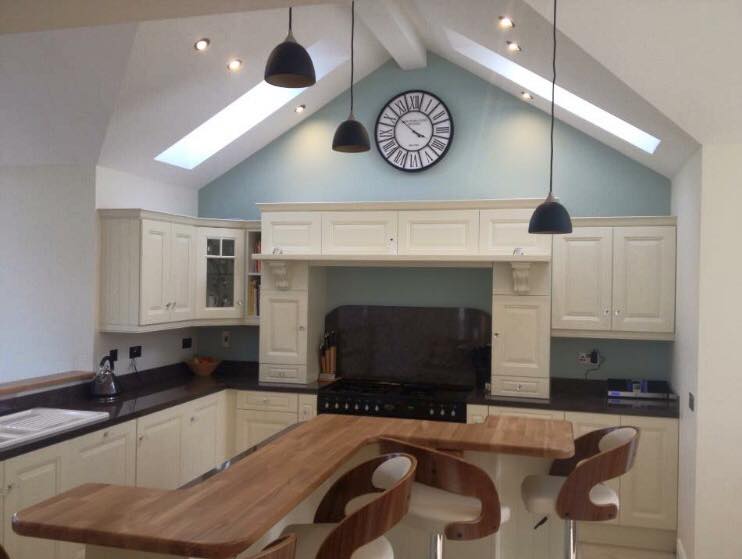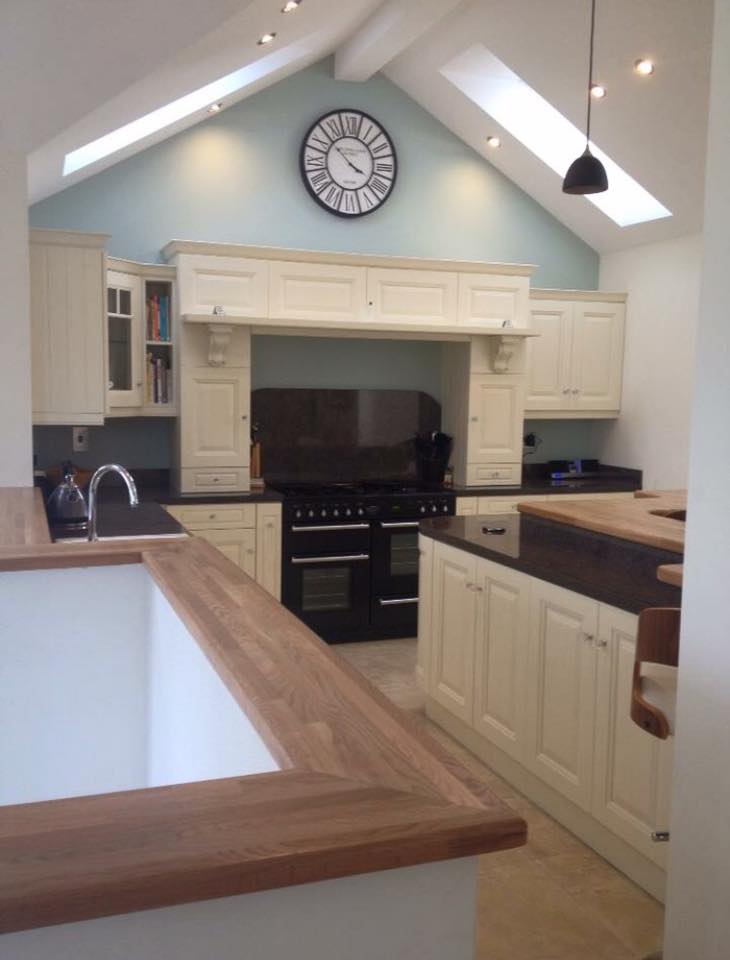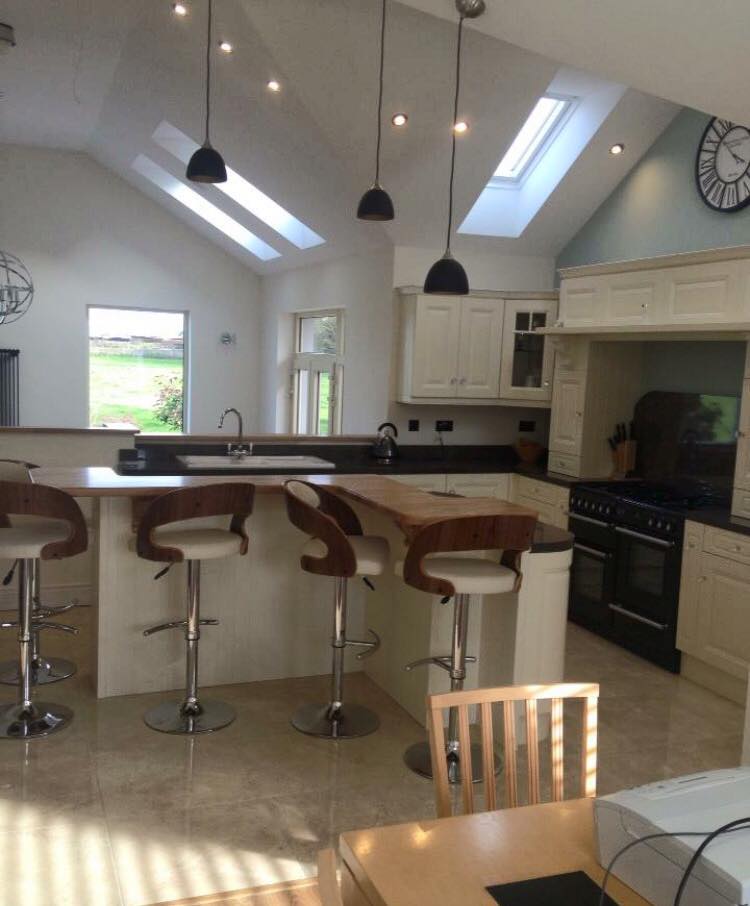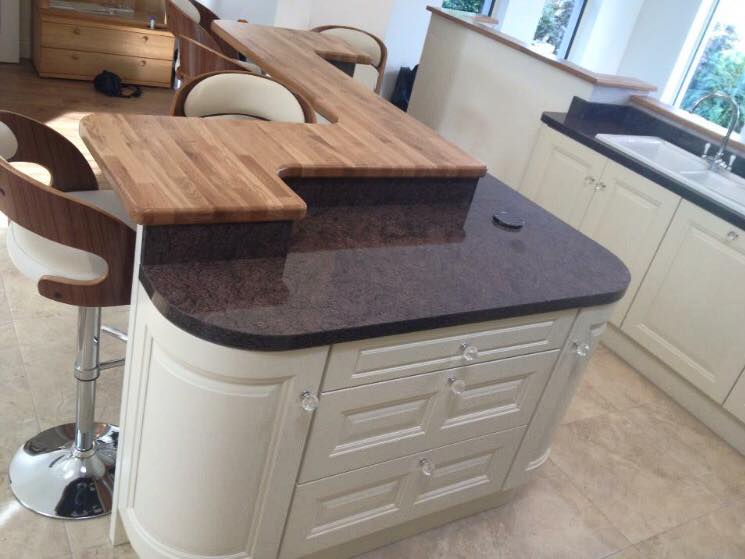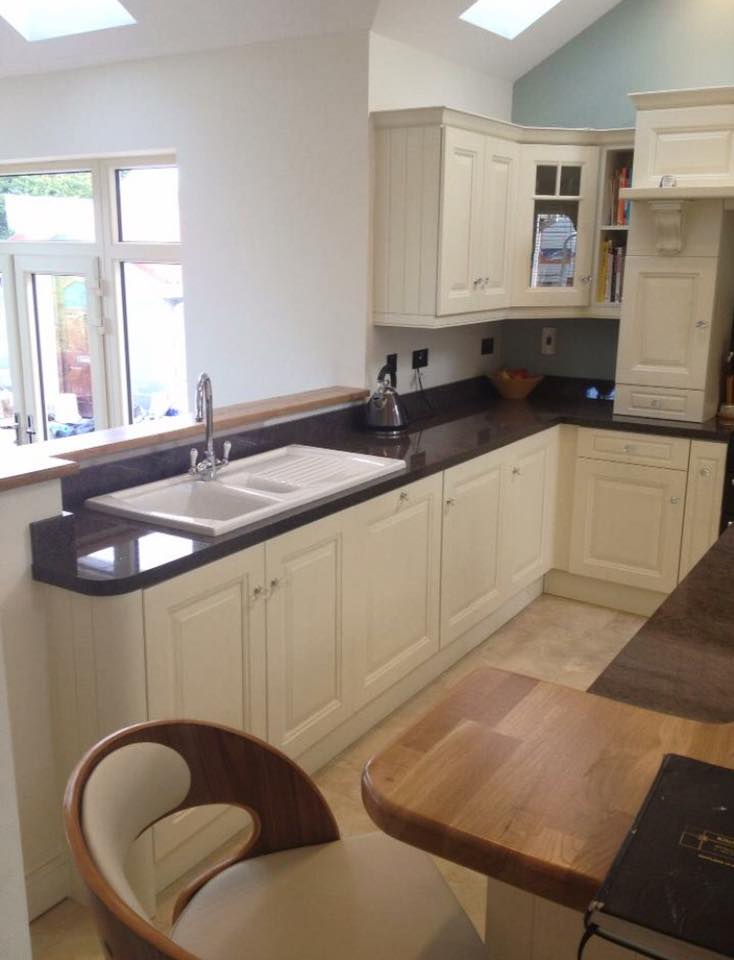 Solid ash painted kitchen we made and fitted a while back. The solid oak island worktop really brings the room together which has some excellent angles and features.
---
Kitchen #2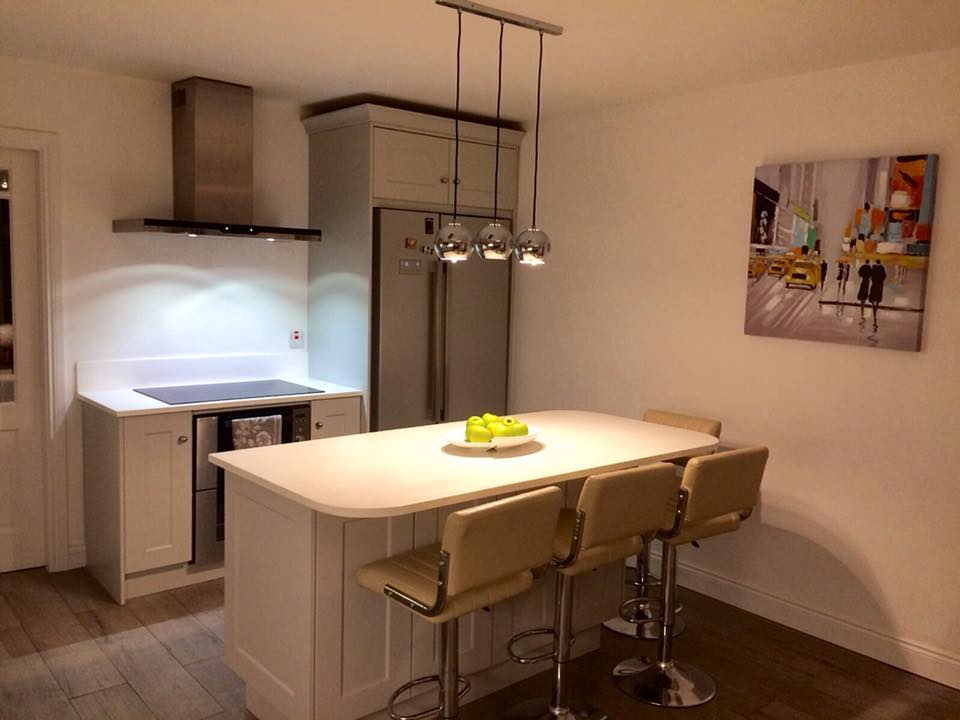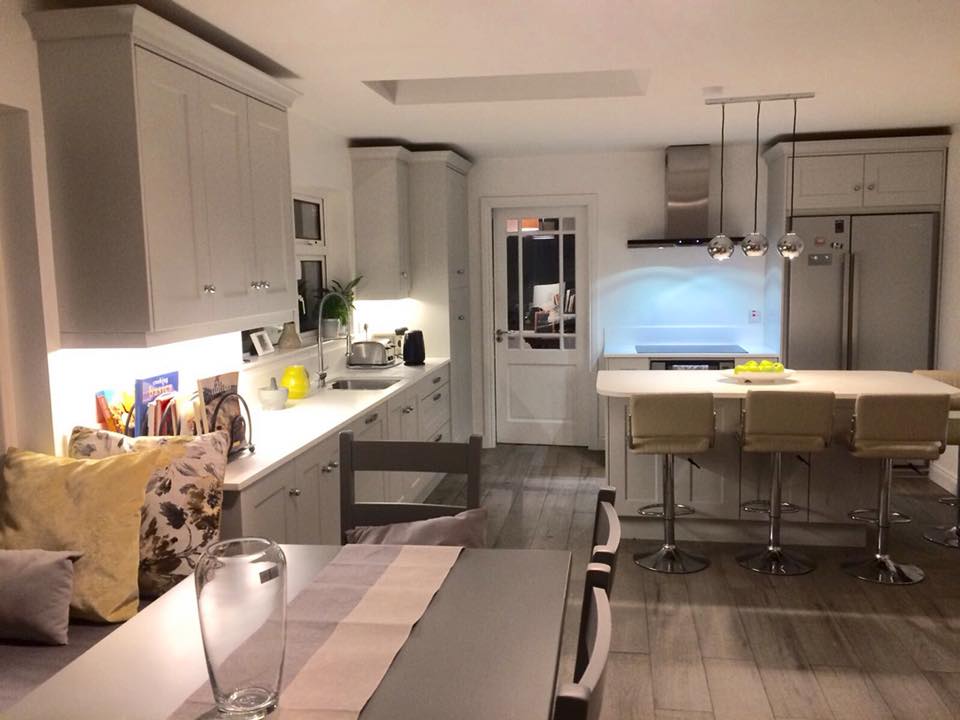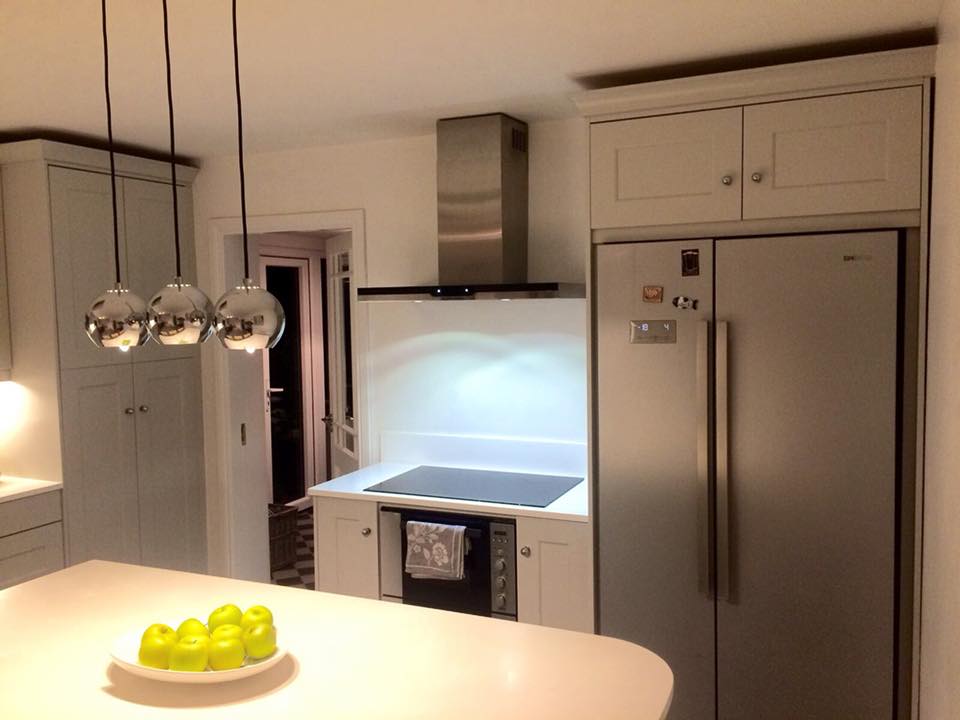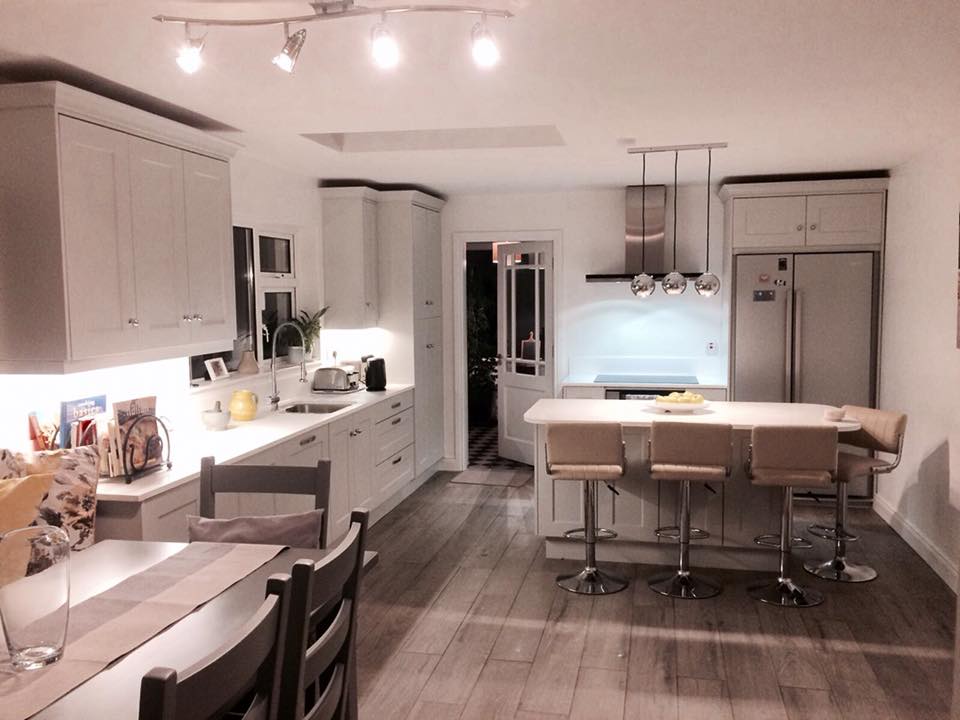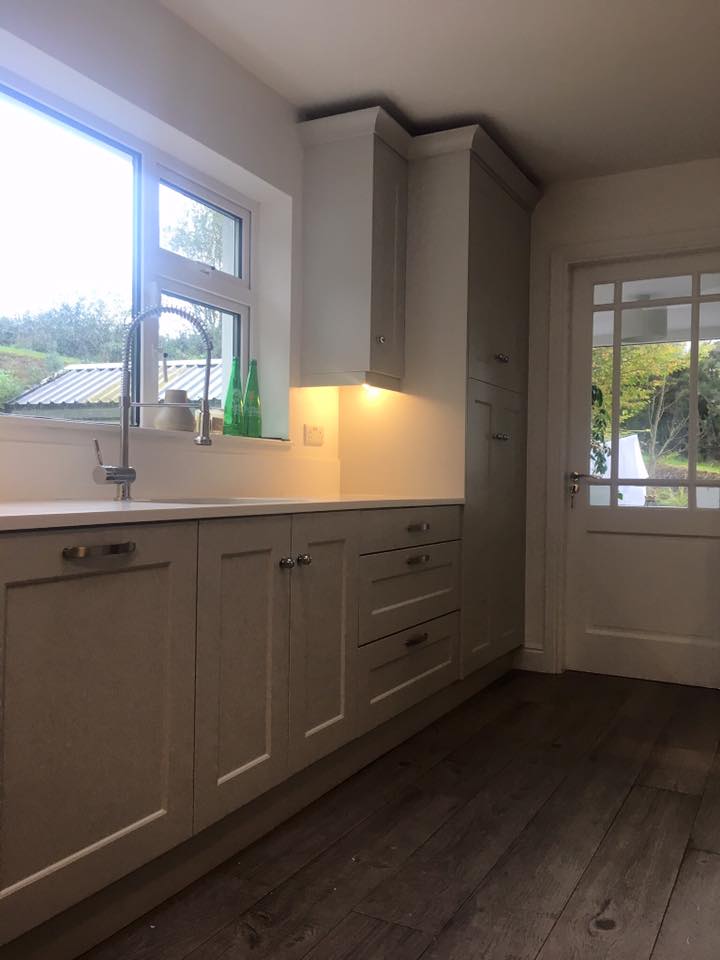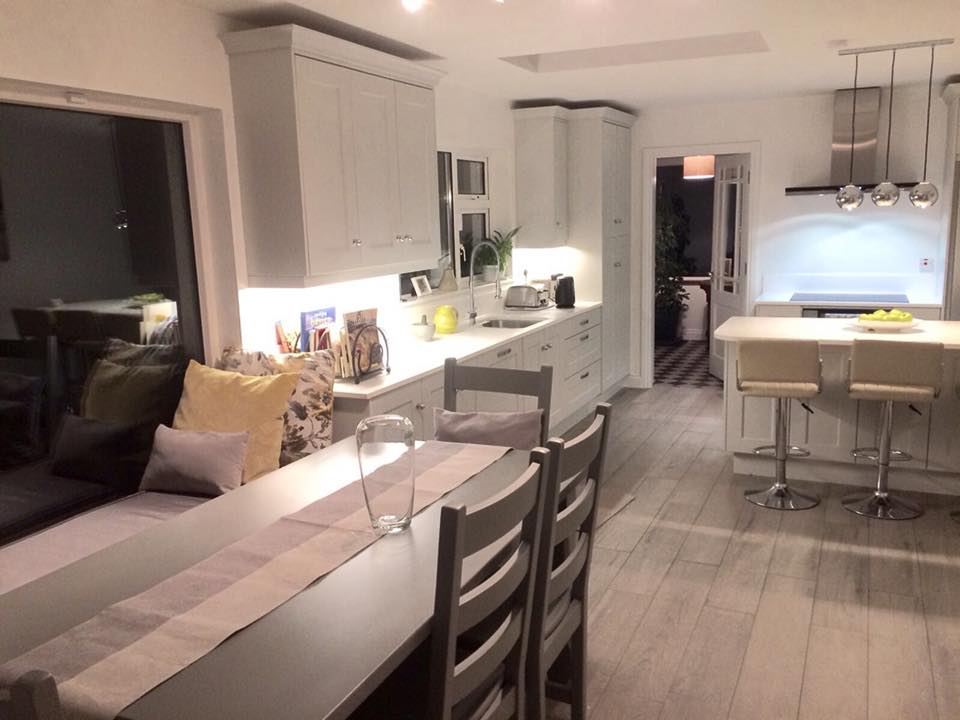 Room/Kitchen swap! This is probably one of the most challenging rooms we have ever done.
The old kitchen was the opposite end to where it is now. So we suggested blocking up the door where the new sink is, and putting in a new window instead of it.
A new taller window was fitted where the old sink was and we made a window seat where the table(re-sprayed) is now. A new island is where the old table/chairs used to be.
Moral of the story is – your room layout doesn't always have to stay the same if you want a new kitchen.
---
Kitchen #3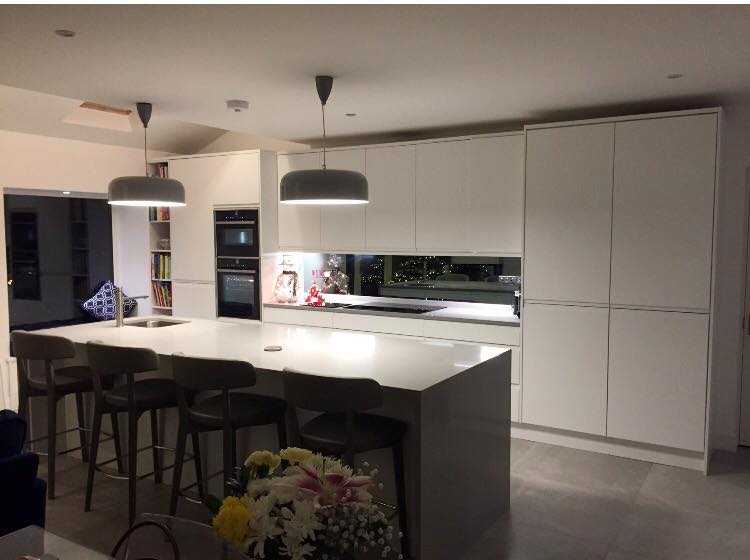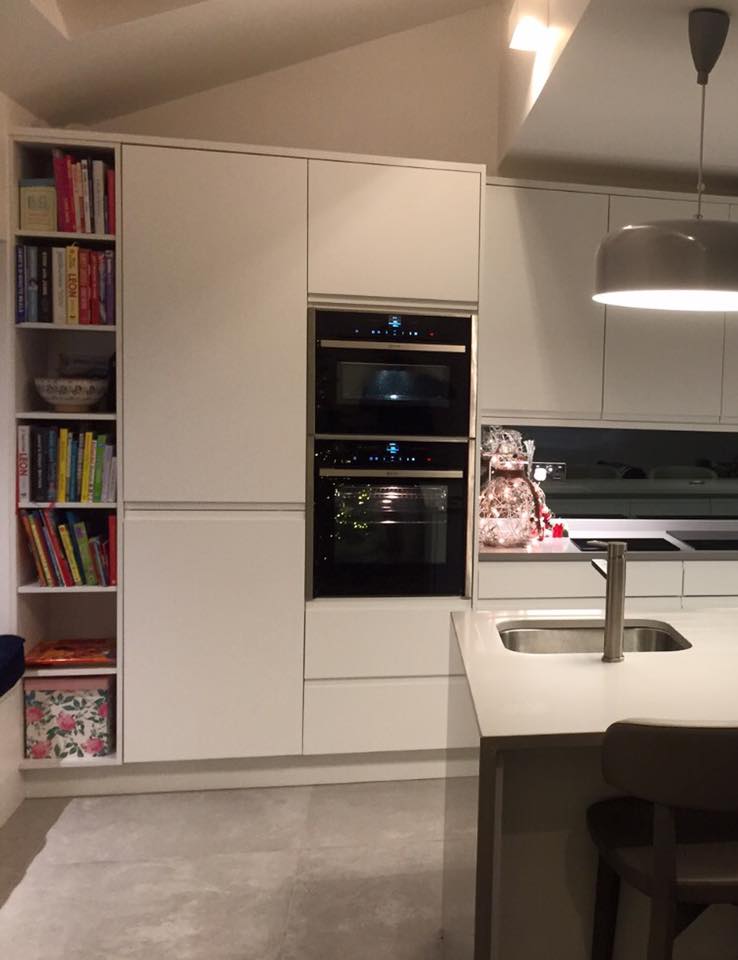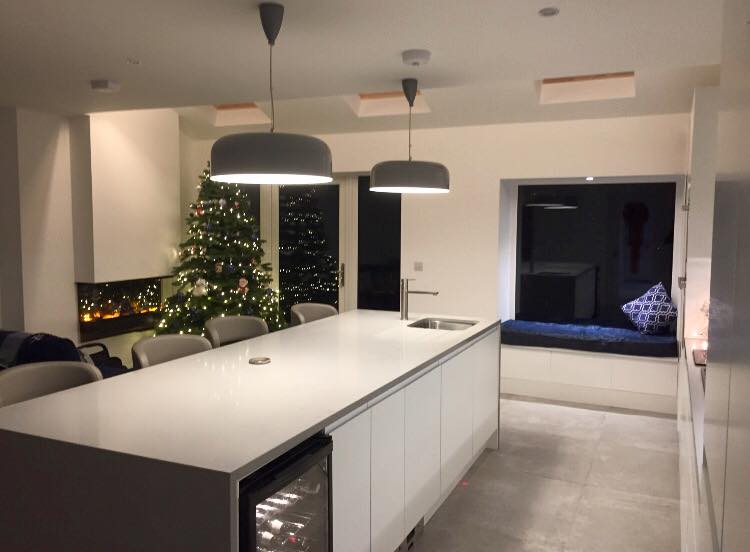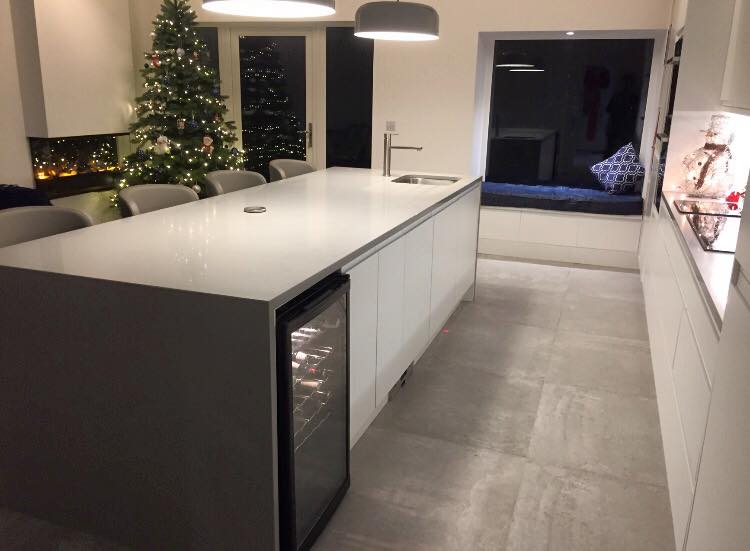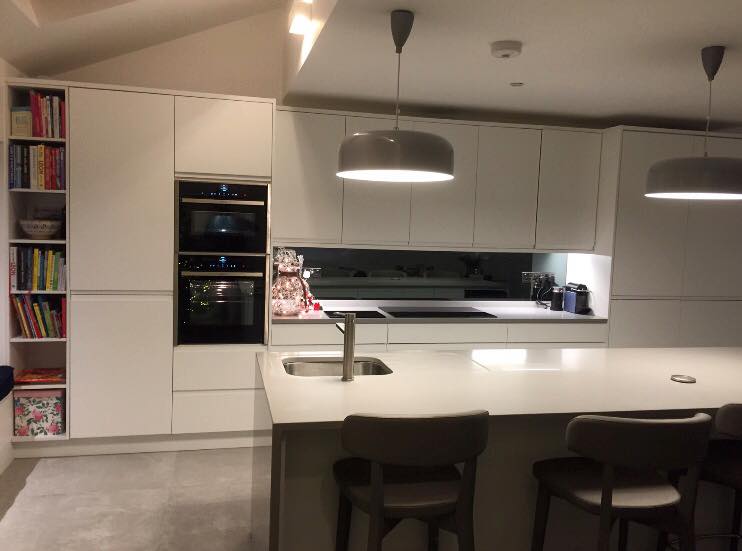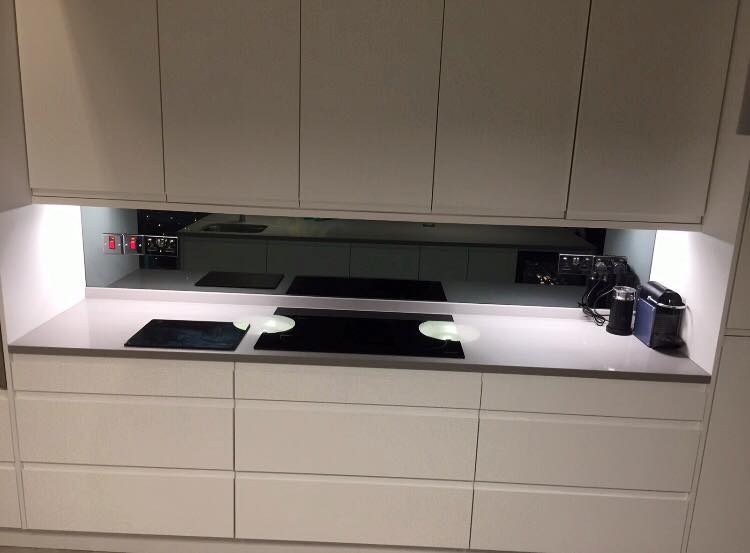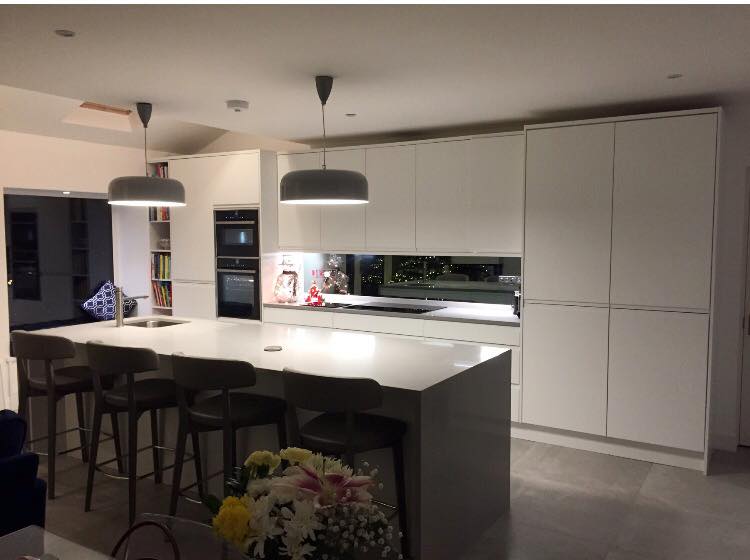 A Porcelain Handleless Kitchen we recently supplied with Quartz worktops and a classy glass splash back behind the hob.
Neff ovens and the Induction Hob really sets off the finish, while we hid the fan in the wall units so as to not take away from the overall look.
We are thrilled with the finished product and it was a pleasure to deal with our clients on this exciting project.
---
Kitchen #4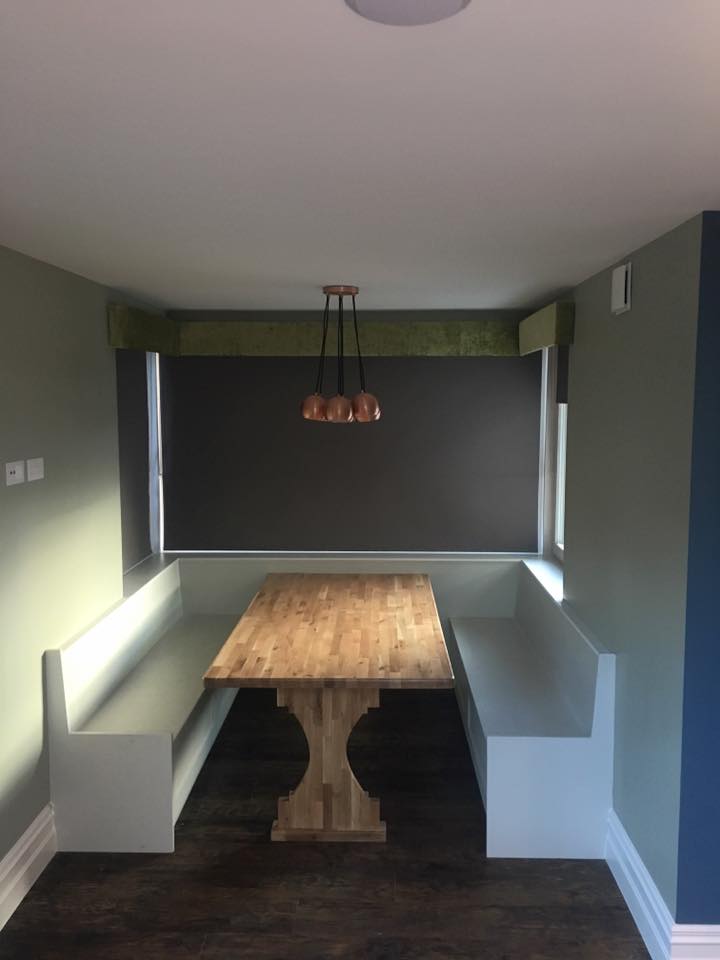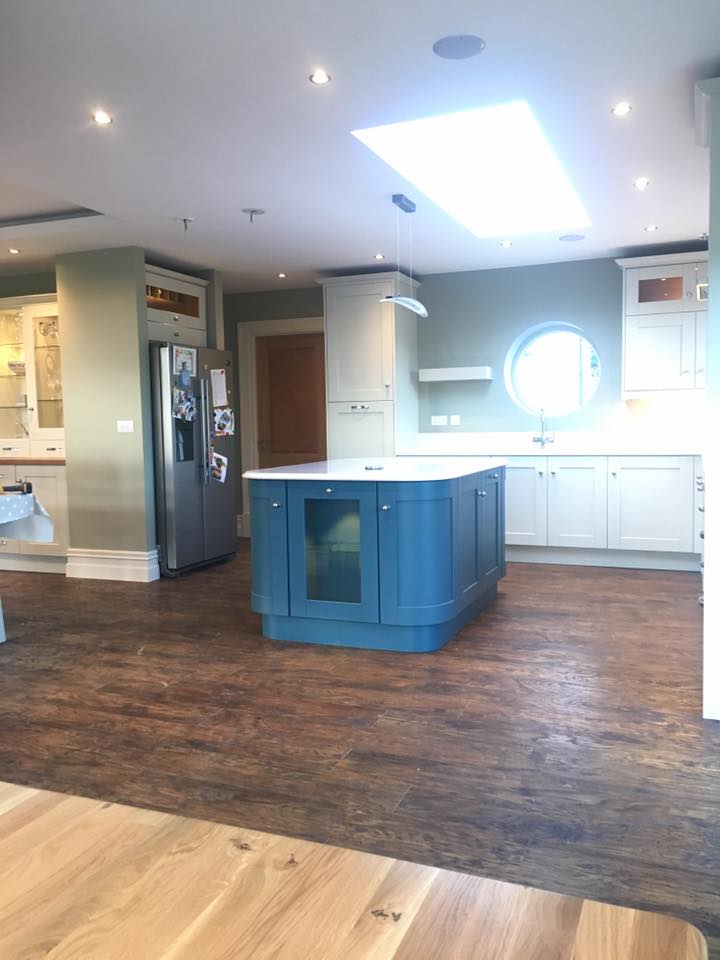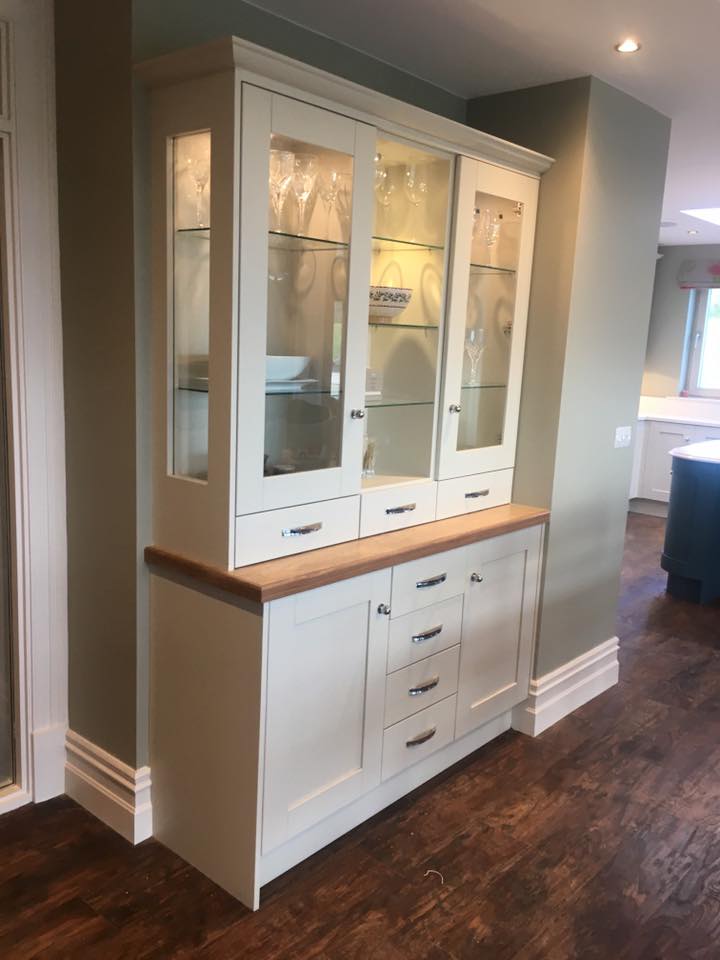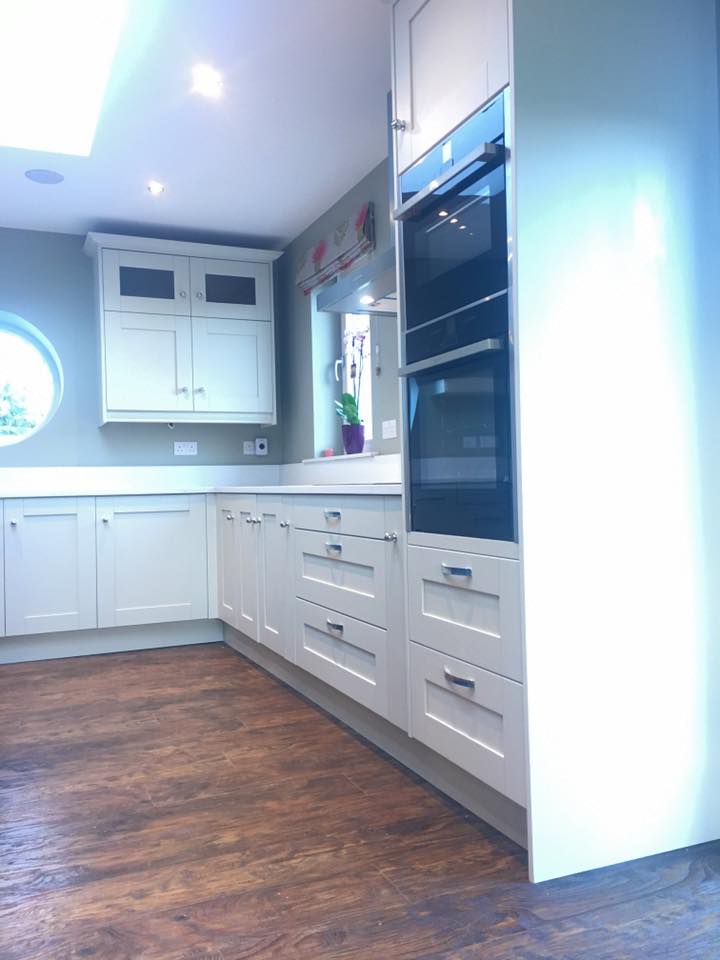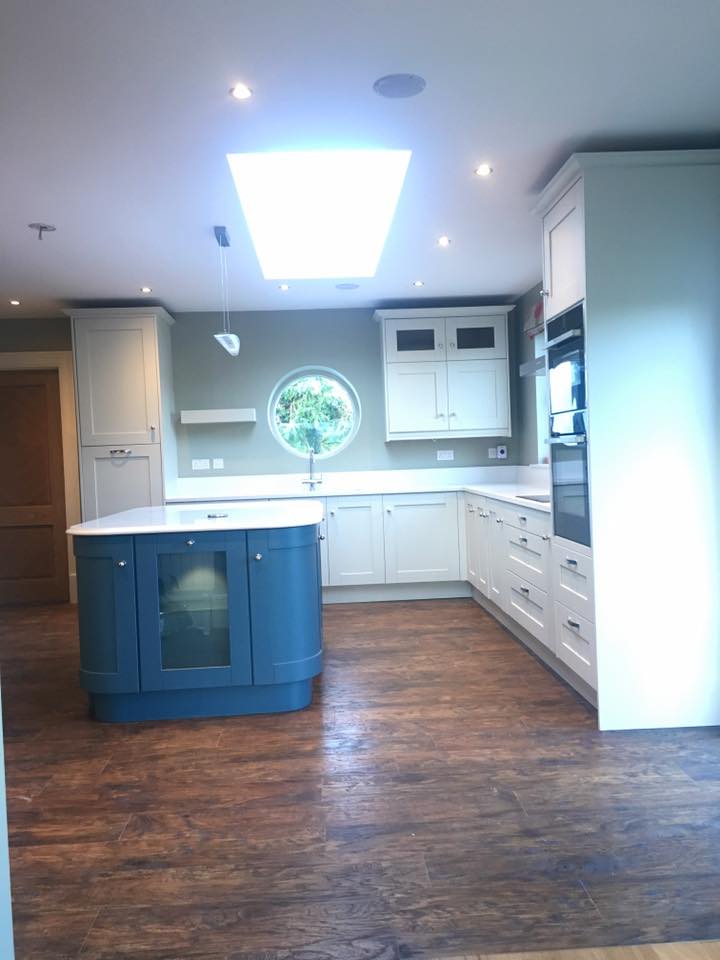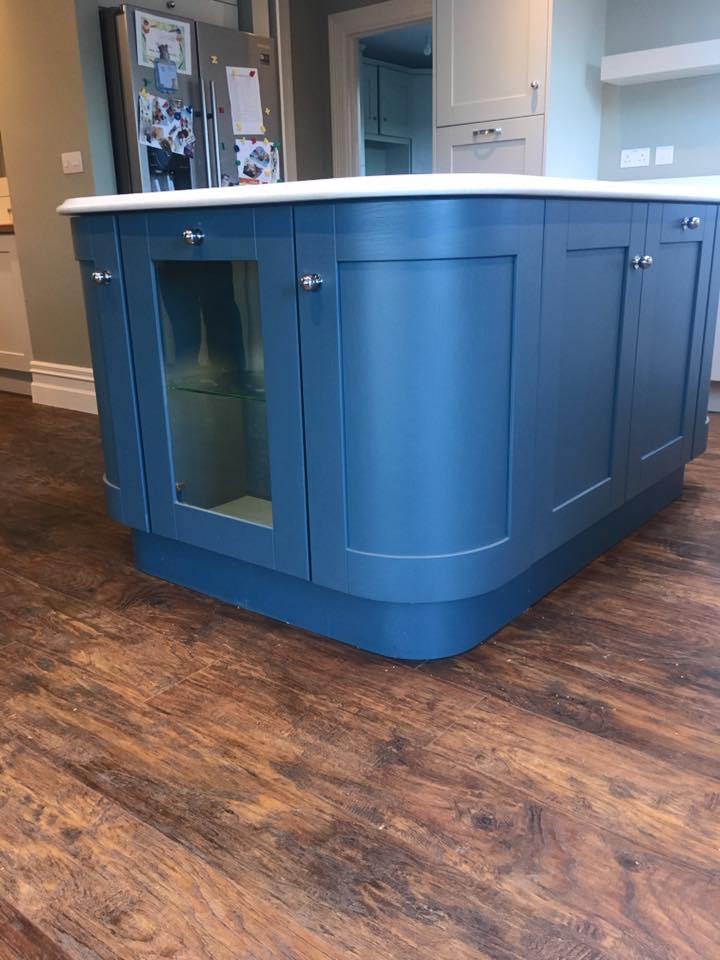 An amazingly laid out family room with some amazing features.
Check out the fully-integrated dishwasher we installed at eye level. And the solid oak table and seating area.
We wish our customers many years of happiness in their amazing new home and thanks for having us it was a pleasure.
---
Kitchen #5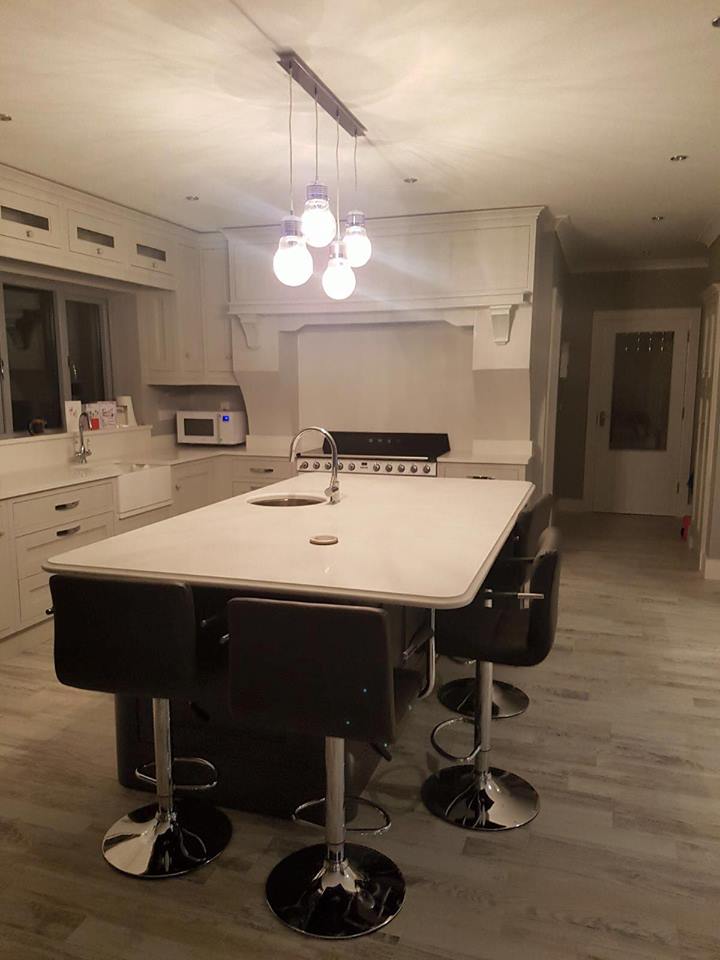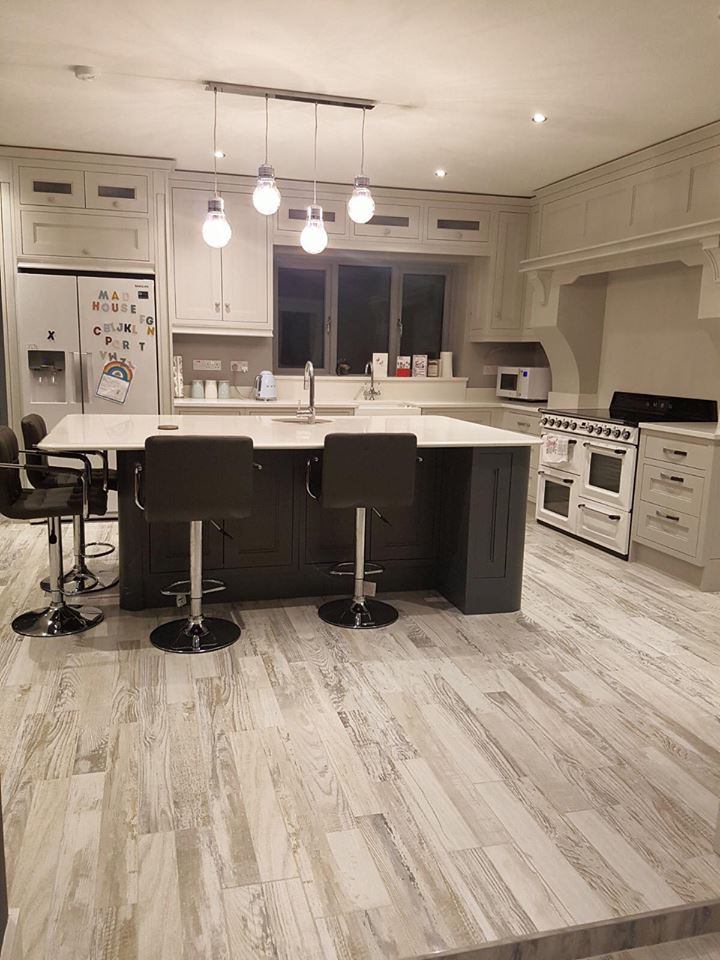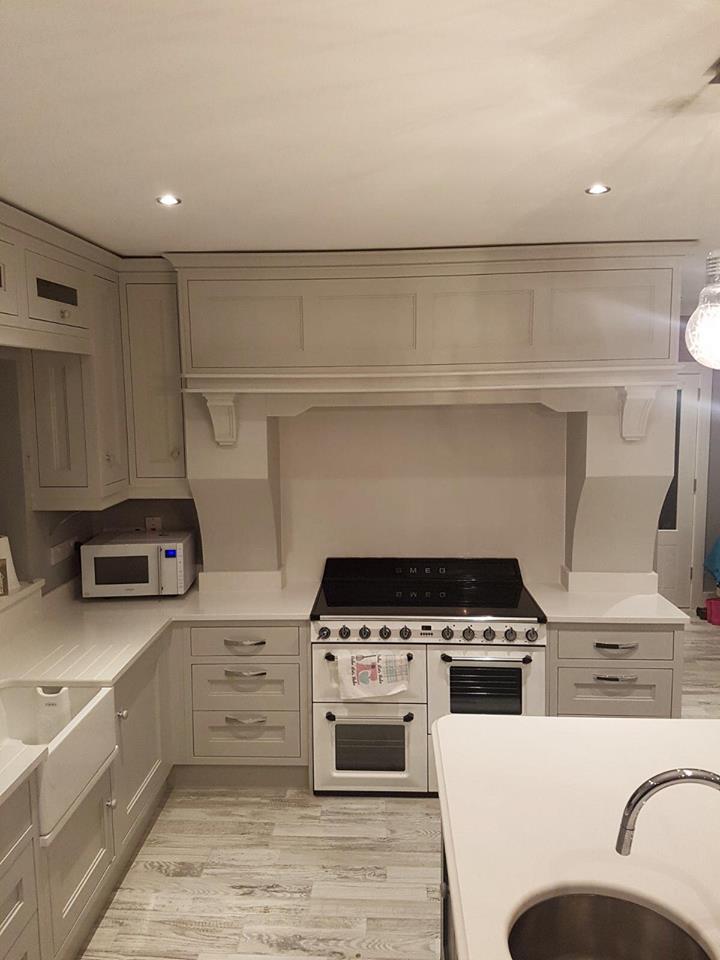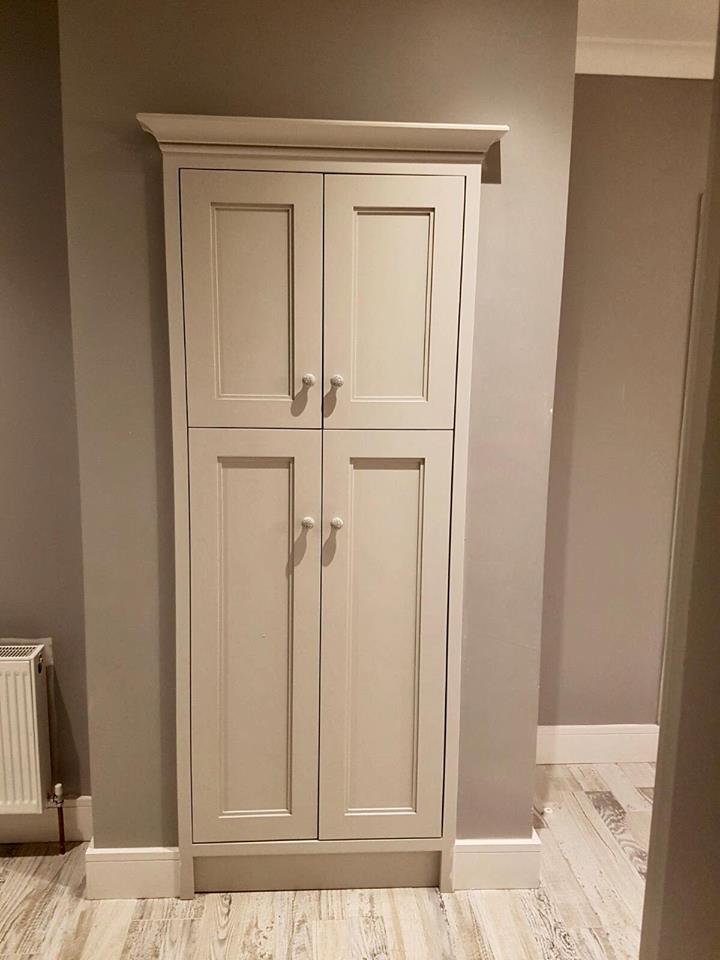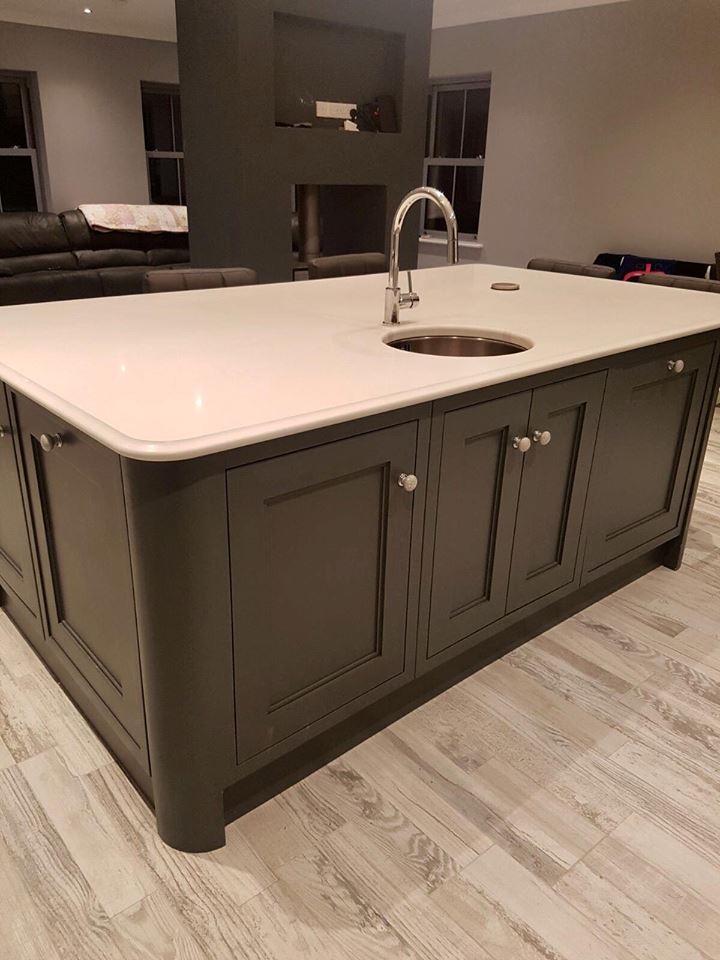 An in-frame Painted Kitchen recently finished with fabulous white Quartz worktops to compliment the modern colours. A white fridge and classy white Smeg Cooker really add the wow factor to this room.
---
You can get in touch with Hanlon Kitchens by calling Danny on 087 7408266. You can also visit his website or Facebook page to see more great designs.