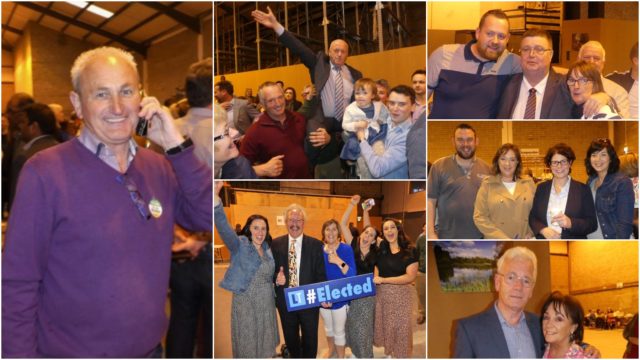 Brought to you in association with People First Credit Union
Being strong on your home patch was very much apparent in Graiguecullen-Portarlington Municipal District, where those elected all dominated in their home areas.
While it was a disappointing election for Sinn Fein nationally, Aidan Mullins once again ruled the roost for the party in Portarlington, according to the Fine Gael tallies which have been seen by LaoisToday.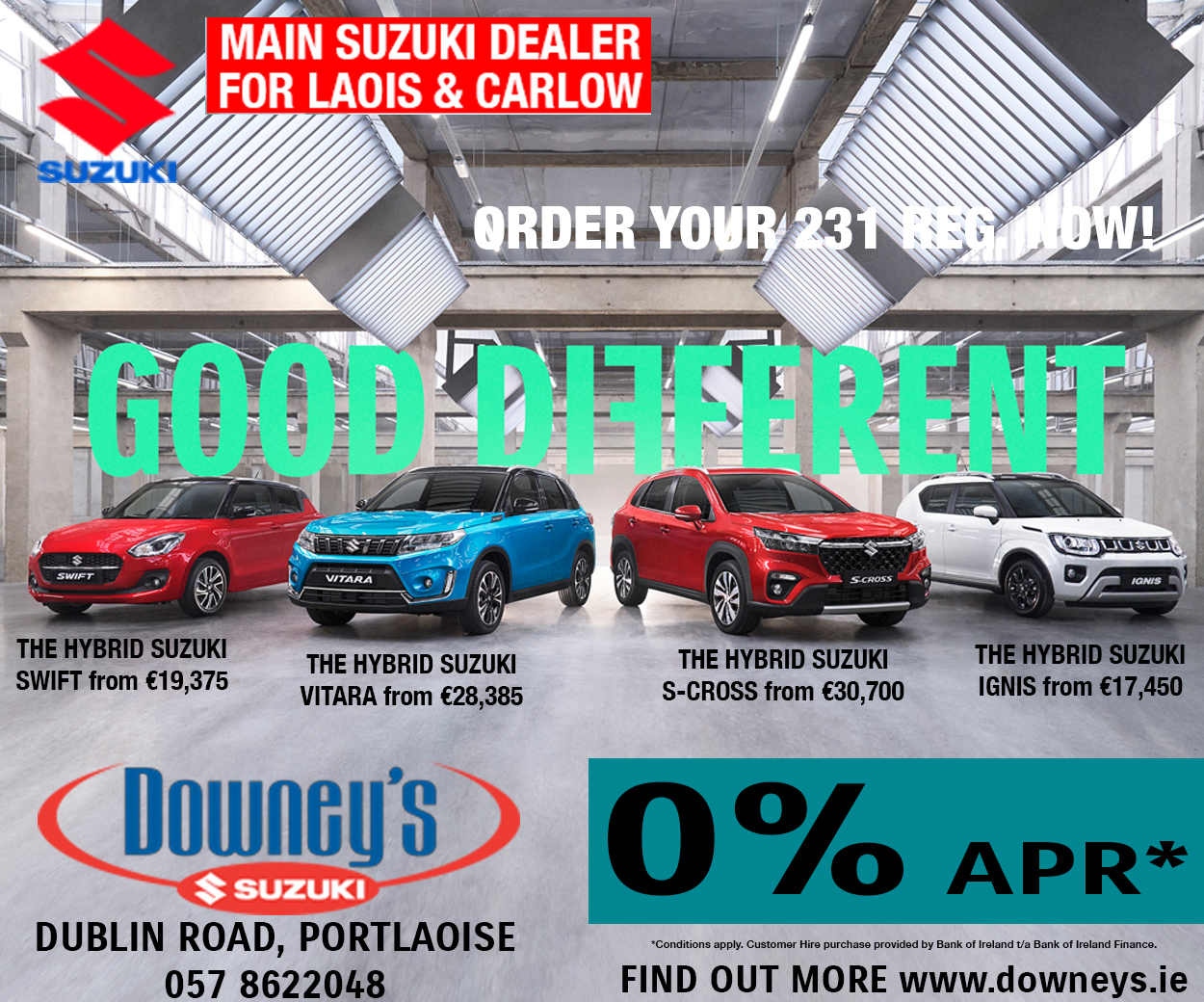 He exceeded 60% of the vote in two of the six boxes in the town for an average of just under 58% overall.
A couple of miles across the way in Emo, Tom Mulhall laid the foundation for his comfortable election and further increase on his previous two successes. He got over 320 votes in Emo out of a possible 495 for 65% of the vote – and he also broke 50% in the other end of the parish in Rath and down the road in The Heath as well as coming very close to it in Vicarstown.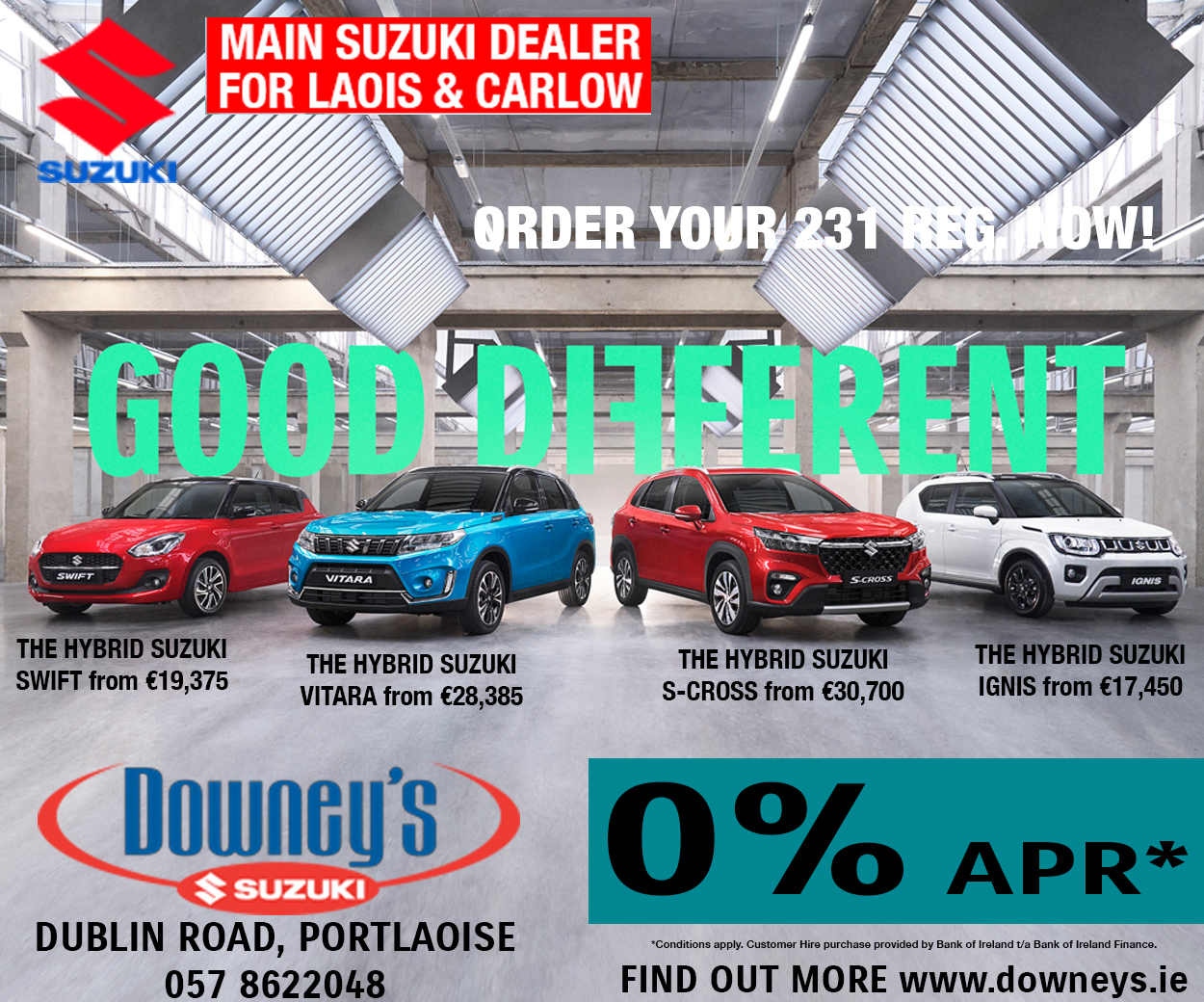 Paschal McEvoy mopped up in the other two areas in the Stradbally parish, getting over 520 votes out of over 900 in the two Stradbally boxes for almost 55%. He also made hay in his native Timahoe where he broke 50%.
Ben Brennan got big backing in the two boxes in Mayo (Crettyard) with almost 60% while also breaking 50% in Killeshin.
Padraig Fleming, who topped the poll with a considerable surplus, broke 50% in Ballyadams and Barrowhouse and broke 40% in the two Ballylinan boxes.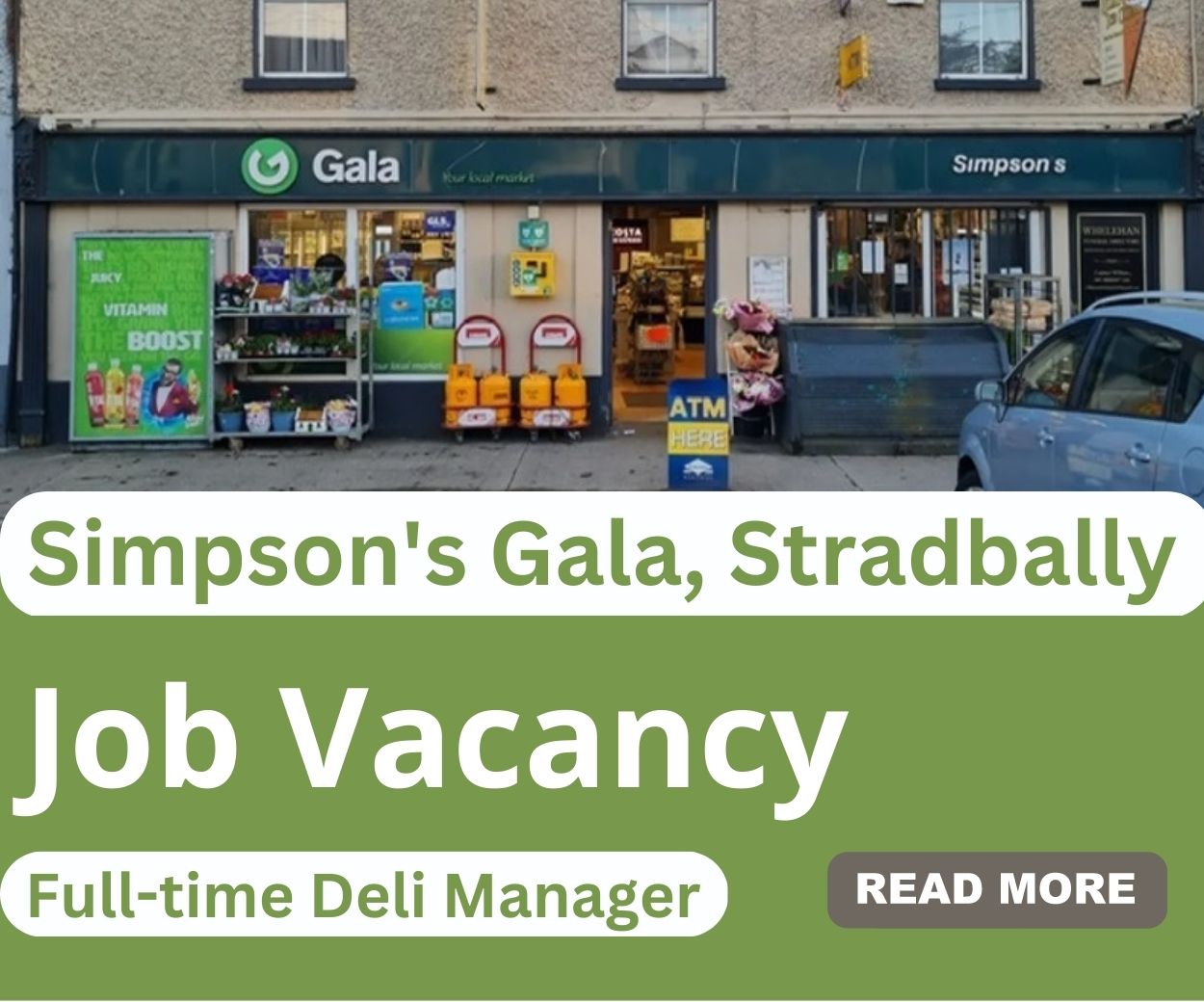 Of the nine candidates in the area, Fleming polled strongest in the four boxes in Graiguecullen, the second biggest area in the district behind Portarlington. According to the tallies, he won 282 votes in Graigue, just ahead of Ben Brennan, who had 277. Eoin Barry was next with 207.
Aisling Moran, meanwhile, did best in Killeen while also doing well in nearby Barrowhouse and Arles where she was second only to Padraig Fleming.
You can look at how all 32 areas voted below.
Arles 
Eoin Barry (Labour) – 26
Ben Brennan (Independent) – 95
Padraig Fleming (Fianna Fail) – 136
Paschal McEvoy (Fianna Fail) – 14
Aisling Moran (Fine Gael) – 105
Tom Mulhall (Fine Gael) – 0
Aidan Mullins (Sinn Fein) – 11
Deirdre O'Connell-Hopkins (Fianna Fail) – 0
Vivienne Phelan (Fine Gael) – 8
Ballyadams
Eoin Barry (Labour) – 6
Ben Brennan (Independent) – 18
Padraig Fleming (Fianna Fail) – 178
Paschal McEvoy (Fianna Fail) – 6
Aisling Moran (Fine Gael) – 74
Tom Mulhall (Fine Gael) – 12
Aidan Mullins (Sinn Fein) – 11
Deirdre O'Connell-Hopkins (Fianna Fail) – 2
Vivienne Phelan (Fine Gael) – 26
Ballylinan 1
Eoin Barry (Labour) 28
Ben Brennan (Independent) – 33
Padraig Fleming (Fianna Fail) – 183
Paschal McEvoy (Fianna Fail) – 16
Aisling Moran (Fine Gael) – 77
Tom Mulhall (Fine Gael) – 6
Aidan Mullins (Sinn Fein) – 30
Deirdre O'Connell-Hopkins (Fianna Fail) – 0
Vivienne Phelan (Fine Gael) – 7
Ballylinan 2
Eoin Barry (Labour) – 30
Ben Brennan (Independent) – 25
Padraig Fleming (Fianna Fail) – 105
Paschal McEvoy (Fianna Fail) – 8
Aisling Moran (Fine Gael) – 63
Tom Mulhall (Fine Gael) – 4
Aidan Mullins (Sinn Fein) – 8
Deirdre O'Connell-Hopkins (Fianna Fail) – 0
Vivienne Phelan (Fine Gael) – 9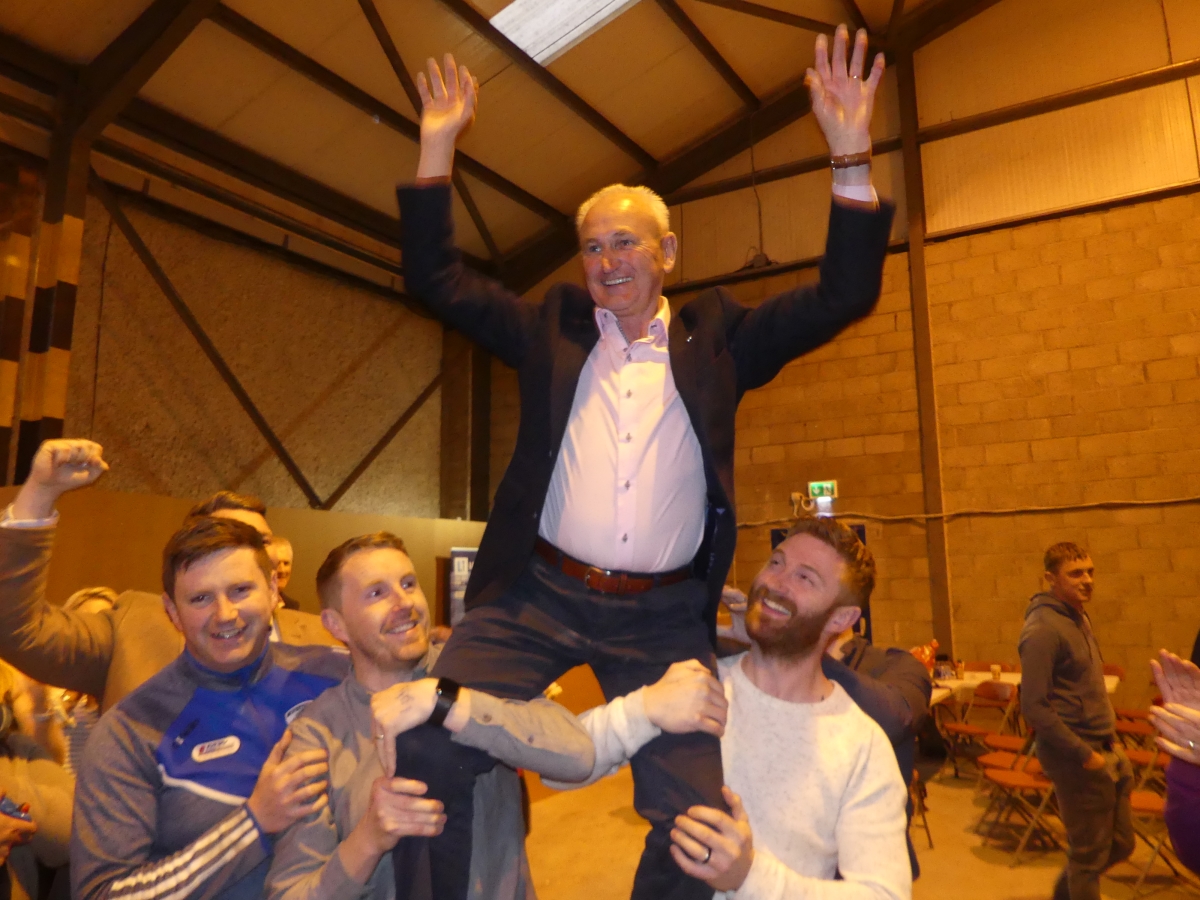 Killenard 1
Eoin Barry (Labour) – 21
Ben Brennan (Independent) – 3
Padraig Fleming (Fianna Fail) – 14
Paschal McEvoy (Fianna Fail) – 39
Aisling Moran (Fine Gael) – 9
Tom Mulhall (Fine Gael) – 128
Aidan Mullins (Sinn Fein) – 63
Deirdre O'Connell-Hopkins (Fianna Fail) – 25
Vivienne Phelan (Fine Gael) – 16
Killenard 2
Eoin Barry (Labour) – 11
Ben Brennan (Independent) – 16
Padraig Fleming (Fianna Fail) – 9
Paschal McEvoy (Fianna Fail) – 51
Aisling Moran (Fine Gael) – 9
Tom Mulhall (Fine Gael) – 149
Aidan Mullins (Sinn Fein) – 80
Deirdre O'Connell-Hopkins (Fianna Fail) – 34
Vivienne Phelan (Fine Gael) – 20
Barrowhouse
Eoin Barry (Labour) – 14
Ben Brennan (Independent) – 9
Padraig Fleming (Fianna Fail) – 150
Paschal McEvoy (Fianna Fail) – 10
Aisling Moran (Fine Gael) – 92
Tom Mulhall (Fine Gael) – 1
Aidan Mullins (Sinn Fein) – 5
Deirdre O'Connell-Hopkins (Fianna Fail) – 1
Vivienne Phelan (Fine Gael) – 16
Emo 1
Eoin Barry (Labour) – 12
Ben Brennan (Independent) – 4
Padraig Fleming (Fianna Fail) – 8
Paschal McEvoy (Fianna Fail) – 8
Aisling Moran (Fine Gael) – 1
Tom Mulhall (Fine Gael) – 156
Aidan Mullins (Sinn Fein) – 18
Deirdre O'Connell-Hopkins (Fianna Fail) – 8
Vivienne Phelan (Fine Gael) – 7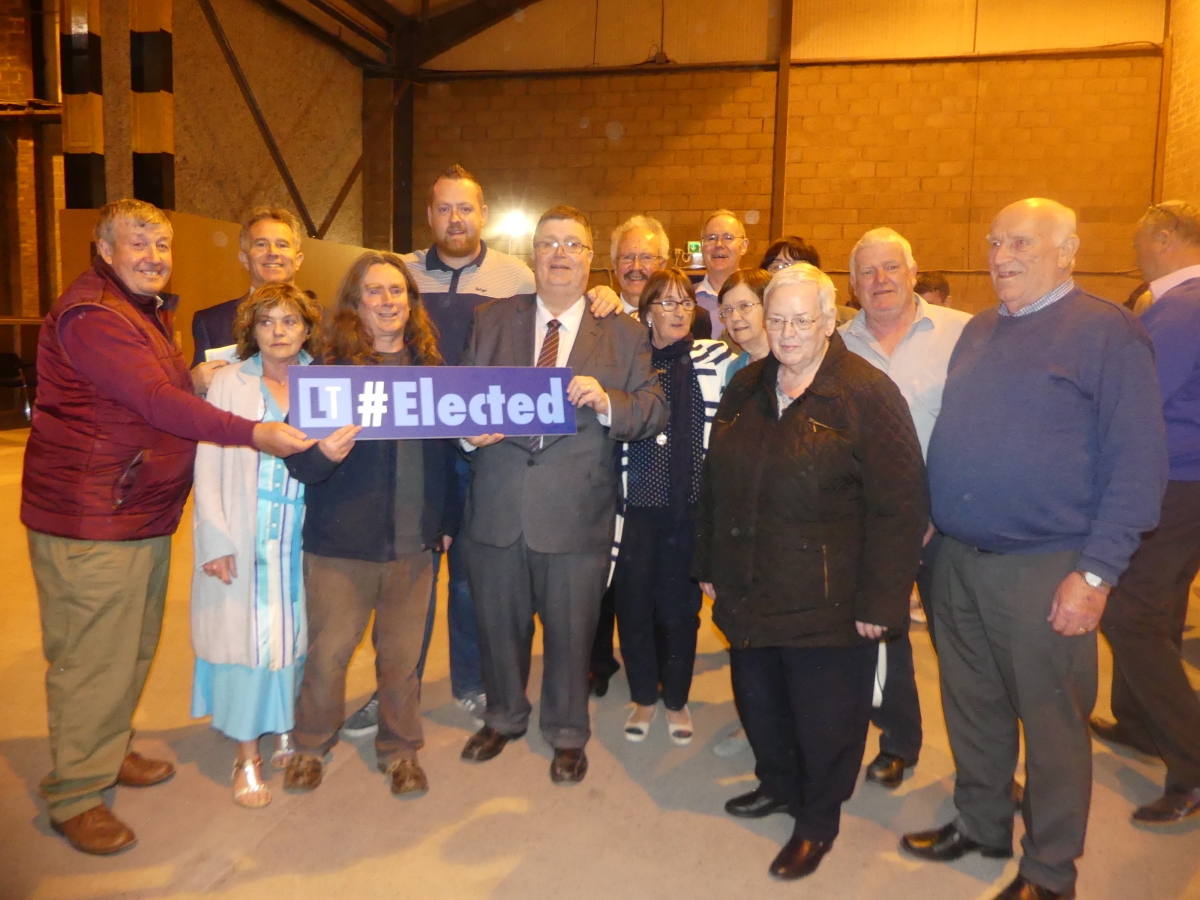 Emo 2
Eoin Barry (Labour) – 8
Ben Brennan (Independent) – 2
Padraig Fleming (Fianna Fail) – 23
Paschal McEvoy (Fianna Fail) – 23
Aisling Moran (Fine Gael) – 0
Tom Mulhall (Fine Gael) – 166
Aidan Mullins (Sinn Fein) – 37
Deirdre O'Connell-Hopkins (Fianna Fail) – 9
Vivienne Phelan (Fine Gael) – 5
Graiguecullen 1
Eoin Barry (Labour) – 72
Ben Brennan (Independent) – 74
Padraig Fleming (Fianna Fail) – 101
Paschal McEvoy (Fianna Fail) – 1
Aisling Moran (Fine Gael) – 50
Tom Mulhall (Fine Gael) – 1
Aidan Mullins (Sinn Fein) – 23
Deirdre O'Connell-Hopkins (Fianna Fail) – 1
Vivienne Phelan (Fine Gael) – 9
Graiguecullen 2
Eoin Barry (Labour) – 35
Ben Brennan (Independent) – 73
Padraig Fleming (Fianna Fail) – 51
Paschal McEvoy (Fianna Fail) – 13
Aisling Moran (Fine Gael) – 33
Tom Mulhall (Fine Gael) – 0
Aidan Mullins (Sinn Fein) – 9
Deirdre O'Connell-Hopkins (Fianna Fail) – 4
Vivienne Phelan (Fine Gael) – 5
Graiguecullen 3
Eoin Barry (Labour) – 47
Ben Brennan (Independent) – 54
Padraig Fleming (Fianna Fail) – 85
Paschal McEvoy (Fianna Fail) – 0
Aisling Moran (Fine Gael) – 26
Tom Mulhall (Fine Gael) – 2
Aidan Mullins (Sinn Fein) – 10
Deirdre O'Connell-Hopkins (Fianna Fail) – 0
Vivienne Phelan (Fine Gael) – 10


Killeen

Eoin Barry (Labour) – 9
Ben Brennan (Independent) – 30
Padraig Fleming (Fianna Fail) – 88
Paschal McEvoy (Fianna Fail) – 11
Aisling Moran (Fine Gael) – 138
Tom Mulhall (Fine Gael) – 2
Aidan Mullins (Sinn Fein) – 14
Deirdre O'Connell-Hopkins (Fianna Fail) – 2
Vivienne Phelan (Fine Gael) – 10

The Heath

Eoin Barry (Labour) – 9
Ben Brennan (Independent) – 5
Padraig Fleming (Fianna Fail) – 9
Paschal McEvoy (Fianna Fail) – 59
Aisling Moran (Fine Gael) – 8
Tom Mulhall (Fine Gael) – 148
Aidan Mullins (Sinn Fein) – 20
Deirdre O'Connell-Hopkins (Fianna Fail) – 4
Vivienne Phelan (Fine Gael) – 32

Mayo 1

Eoin Barry (Labour) – 26
Ben Brennan (Independent) – 164
Padraig Fleming (Fianna Fail) – 67
Paschal McEvoy (Fianna Fail) – 4
Aisling Moran (Fine Gael) – 14
Tom Mulhall (Fine Gael) – 2
Aidan Mullins (Sinn Fein) – 8
Deirdre O'Connell-Hopkins (Fianna Fail) – 0
Vivienne Phelan (Fine Gael) – 2

Mayo 2

Eoin Barry (Labour) – 64
Ben Brennan (Independent) – 185
Padraig Fleming (Fianna Fail) – 31
Paschal McEvoy (Fianna Fail) – 1
Aisling Moran (Fine Gael) – 25
Tom Mulhall (Fine Gael) – 0
Aidan Mullins (Sinn Fein) – 8
Deirdre O'Connell-Hopkins (Fianna Fail) – 1
Vivienne Phelan (Fine Gael) – 3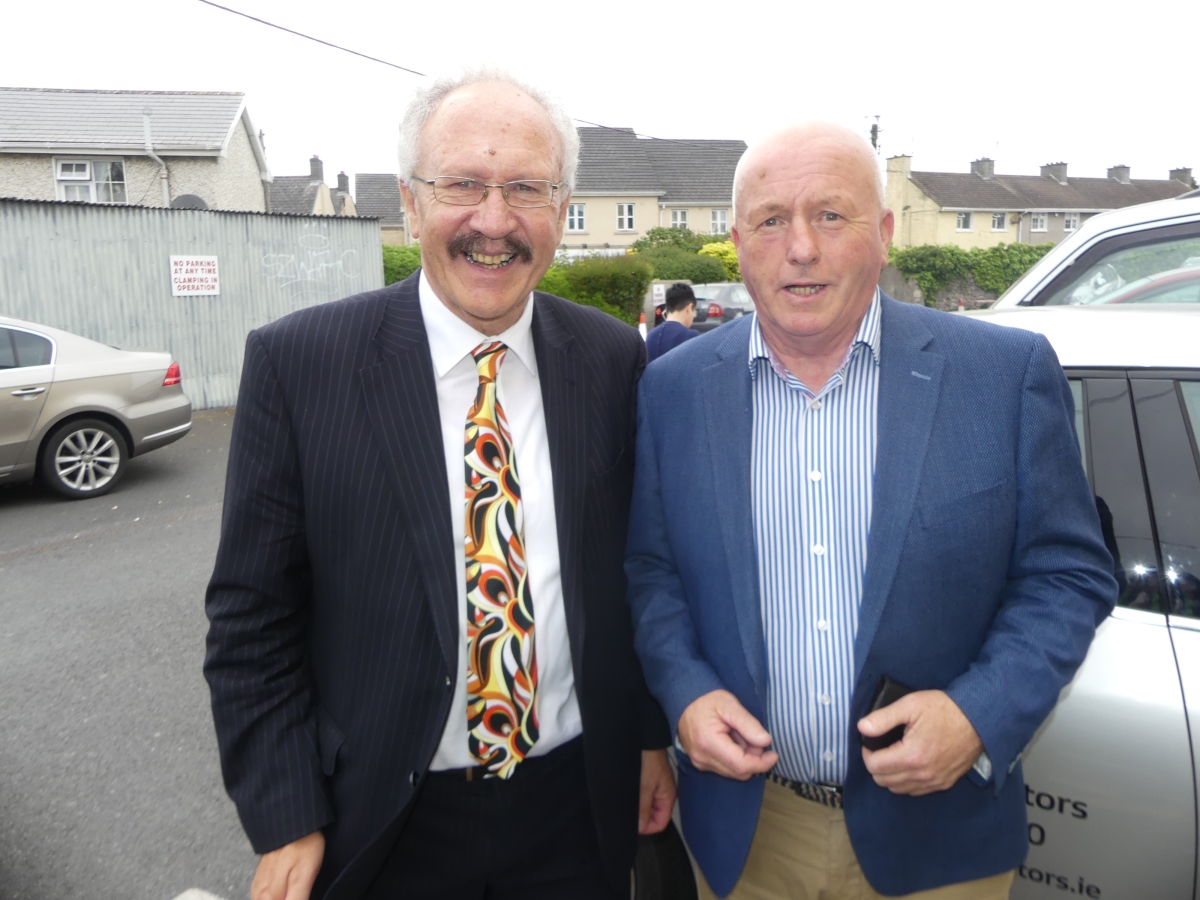 Portarlington 1 
Eoin Barry (Labour) – 6
Ben Brennan (Independent) – 2
Padraig Fleming (Fianna Fail) – 5
Paschal McEvoy (Fianna Fail) – 13
Aisling Moran (Fine Gael) – 2
Tom Mulhall (Fine Gael) – 32
Aidan Mullins (Sinn Fein) – 104
Deirdre O'Connell-Hopkins (Fianna Fail) – 33
Vivienne Phelan (Fine Gael) – 10
Portarlington 2
Eoin Barry (Labour) – 9
Ben Brennan (Independent) – 2
Padraig Fleming (Fianna Fail) – 5
Paschal McEvoy (Fianna Fail) – 7
Aisling Moran (Fine Gael) – 1
Tom Mulhall (Fine Gael) – 10
Aidan Mullins (Sinn Fein) – 123
Deirdre O'Connell-Hopkins (Fianna Fail) – 36
Vivienne Phelan (Fine Gael) – 1
Portarlington 3
Eoin Barry (Labour) – 16
Ben Brennan (Independent) – 5
Padraig Fleming (Fianna Fail) – 9
Paschal McEvoy (Fianna Fail) – 31
Aisling Moran (Fine Gael) – 9
Tom Mulhall (Fine Gael) – 37
Aidan Mullins (Sinn Fein) – 146
Deirdre O'Connell-Hopkins (Fianna Fail) – 16
Vivienne Phelan (Fine Gael) – 7
Portarlington 4
Eoin Barry (Labour) – 23
Ben Brennan (Independent) – 5
Padraig Fleming (Fianna Fail) – 13
Paschal McEvoy (Fianna Fail) – 19
Aisling Moran (Fine Gael) – 4
Tom Mulhall (Fine Gael) – 43
Aidan Mullins (Sinn Fein) – 218
Deirdre O'Connell-Hopkins (Fianna Fail) – 33
Vivienne Phelan (Fine Gael) – 11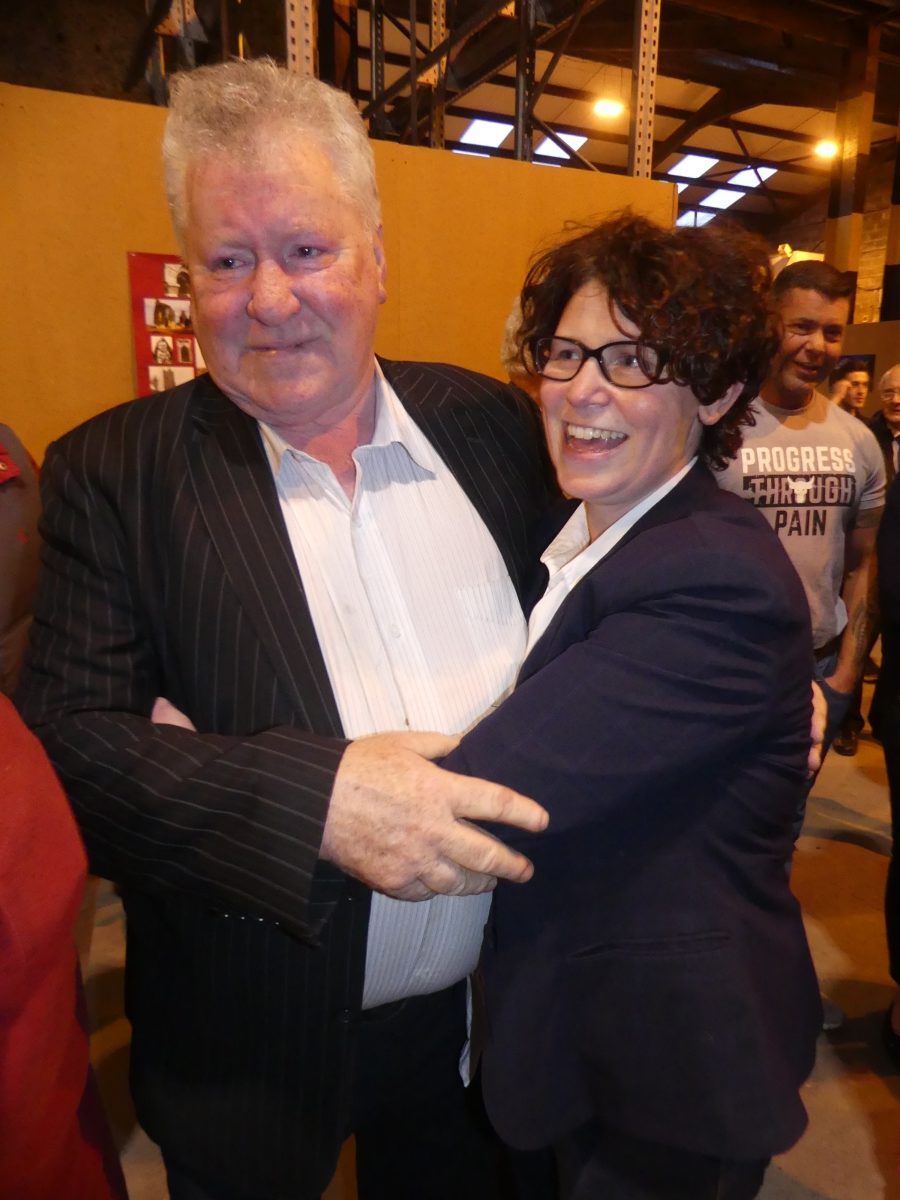 Portarlington 5
Eoin Barry (Labour) – 11
Ben Brennan (Independent) – 12
Padraig Fleming (Fianna Fail) – 7
Paschal McEvoy (Fianna Fail) – 7
Aisling Moran (Fine Gael) – 5
Tom Mulhall (Fine Gael) – 47
Aidan Mullins (Sinn Fein) – 189
Deirdre O'Connell-Hopkins (Fianna Fail) – 50
Vivienne Phelan (Fine Gael) – 8
Portarlington 6
Eoin Barry (Labour) – 14
Ben Brennan (Independent) – 9
Padraig Fleming (Fianna Fail) – 8
Paschal McEvoy (Fianna Fail) – 8
Aisling Moran (Fine Gael) – 8
Tom Mulhall (Fine Gael) – 29
Aidan Mullins (Sinn Fein) – 249
Deirdre O'Connell-Hopkins (Fianna Fail) – 52
Vivienne Phelan (Fine Gael) – 3
Wolfhill
Eoin Barry (Labour) – 61
Ben Brennan (Independent) – 65
Padraig Fleming (Fianna Fail) – 125
Paschal McEvoy (Fianna Fail) – 11
Aisling Moran (Fine Gael) – 17
Tom Mulhall (Fine Gael) – 2
Aidan Mullins (Sinn Fein) – 12
Deirdre O'Connell-Hopkins (Fianna Fail) – 1
Vivienne Phelan (Fine Gael) – 13
Killeshin 1
Eoin Barry (Labour) – 32
Ben Brennan (Independent) – 95
Padraig Fleming (Fianna Fail) – 52
Paschal McEvoy (Fianna Fail) – 0
Aisling Moran (Fine Gael) – 21
Tom Mulhall (Fine Gael) – 0
Aidan Mullins (Sinn Fein) – 2
Deirdre O'Connell-Hopkins (Fianna Fail) – 1
Vivienne Phelan (Fine Gael) – 2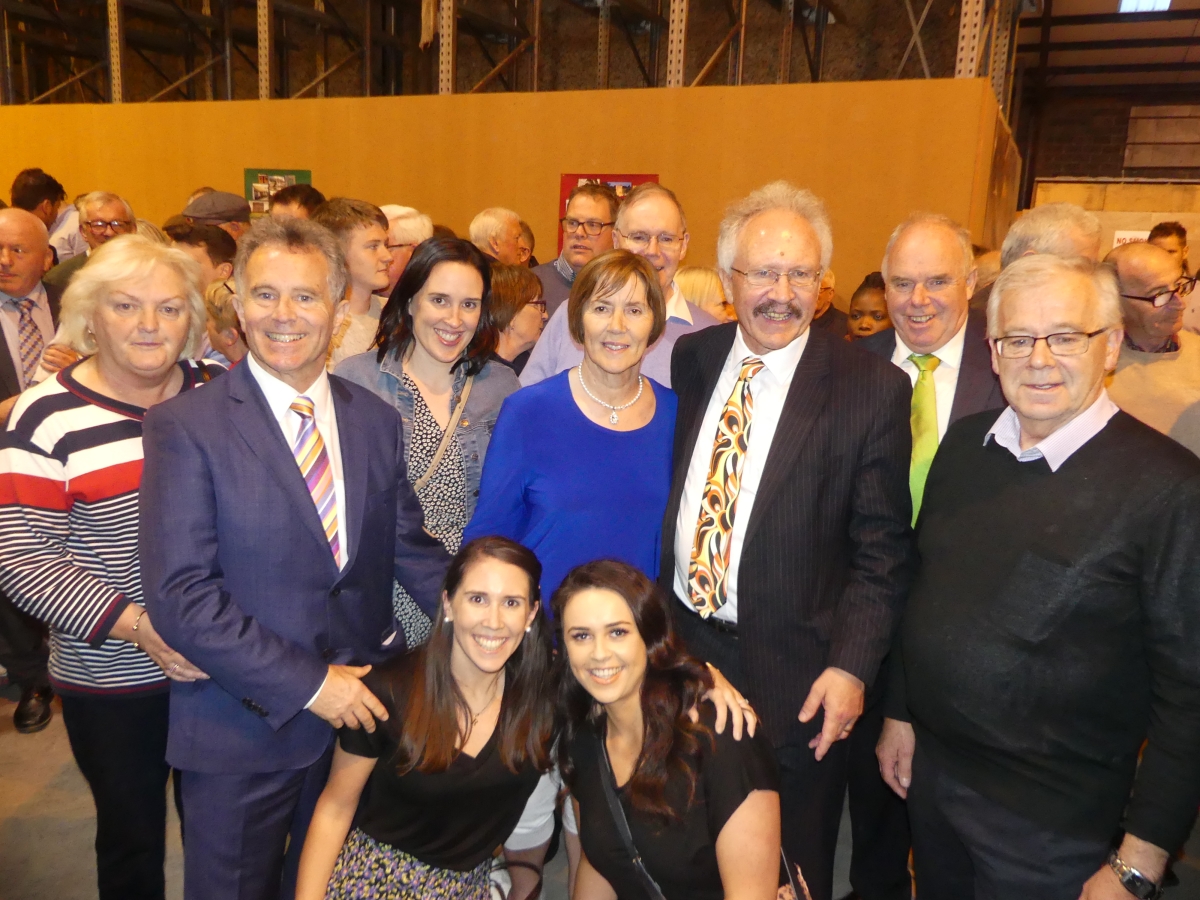 Killeshin 2
Eoin Barry (Labour) – 33
Ben Brennan (Independent) – 142
Padraig Fleming (Fianna Fail) – 55
Paschal McEvoy (Fianna Fail) – 7
Aisling Moran (Fine Gael) – 29
Tom Mulhall (Fine Gael) – 0
Aidan Mullins (Sinn Fein) – 9
Deirdre O'Connell-Hopkins (Fianna Fail) – 2
Vivienne Phelan (Fine Gael) – 2
Rath
Eoin Barry (Labour) – 6
Ben Brennan (Independent) – 5
Padraig Fleming (Fianna Fail) – 13
Paschal McEvoy (Fianna Fail) – 53
Aisling Moran (Fine Gael) – 8
Tom Mulhall (Fine Gael) – 129
Aidan Mullins (Sinn Fein) – 15
Deirdre O'Connell-Hopkins (Fianna Fail) – 10
Vivienne Phelan (Fine Gael) – 14
Stradbally 1
Eoin Barry (Labour) – 15
Ben Brennan (Independent) – 6
Padraig Fleming (Fianna Fail) – 20
Paschal McEvoy (Fianna Fail) – 247
Aisling Moran (Fine Gael) – 15
Tom Mulhall (Fine Gael) – 85
Aidan Mullins (Sinn Fein) – 14
Deirdre O'Connell-Hopkins (Fianna Fail) – 2
Vivienne Phelan (Fine Gael) – 64
Stradbally 2
Eoin Barry (Labour) – 11
Ben Brennan (Independent) – 9
Padraig Fleming (Fianna Fail) – 12
Paschal McEvoy (Fianna Fail) – 274
Aisling Moran (Fine Gael) – 9
Tom Mulhall (Fine Gael) – 72
Aidan Mullins (Sinn Fein) – 14
Deirdre O'Connell-Hopkins (Fianna Fail) – 2
Vivienne Phelan (Fine Gael) – 80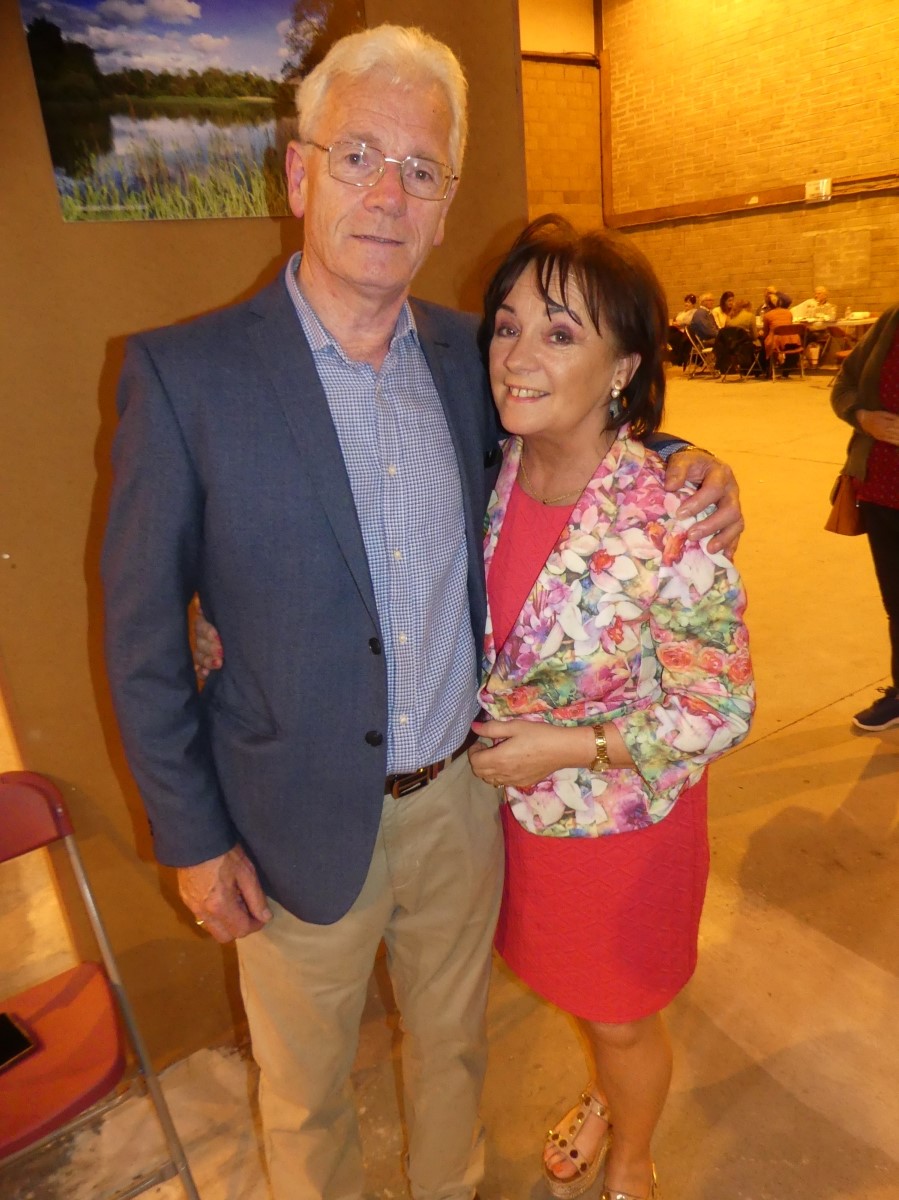 Vicarstown
Eoin Barry (Labour) – 5
Ben Brennan (Independent) – 3
Padraig Fleming (Fianna Fail) – 11
Paschal McEvoy (Fianna Fail) – 72
Aisling Moran (Fine Gael) – 11
Tom Mulhall (Fine Gael) – 138
Aidan Mullins (Sinn Fein) – 13
Deirdre O'Connell-Hopkins (Fianna Fail) – 5
Vivienne Phelan (Fine Gael) – 36
Timahoe 1
Eoin Barry (Labour) – 9
Ben Brennan (Independent) – 5
Padraig Fleming (Fianna Fail) – 50
Paschal McEvoy (Fianna Fail) – 149
Aisling Moran (Fine Gael) – 17
Tom Mulhall (Fine Gael) – 20
Aidan Mullins (Sinn Fein) – 5
Deirdre O'Connell-Hopkins (Fianna Fail) – 1
Vivienne Phelan (Fine Gael) – 39
Timahoe 2
Eoin Barry (Labour) – 14
Ben Brennan (Independent) – 2
Padraig Fleming (Fianna Fail) – 57
Paschal McEvoy (Fianna Fail) – 171
Aisling Moran (Fine Gael) – 4
Tom Mulhall (Fine Gael) – 24
Aidan Mullins (Sinn Fein) – 4
Deirdre O'Connell-Hopkins (Fianna Fail) – 1
Vivienne Phelan (Fine Gael) – 44
Graiguecullen 4
Eoin Barry (Labour) – 53
Ben Brennan (Independent) – 76
Padraig Fleming (Fianna Fail) – 45
Paschal McEvoy (Fianna Fail) – 6
Aisling Moran (Fine Gael) – 11
Tom Mulhall (Fine Gael) – 4
Aidan Mullins (Sinn Fein) – 16
Deirdre O'Connell-Hopkins (Fianna Fail) – 1
Vivienne Phelan (Fine Gael) – 12
SEE ALSO – End of an era as Goodwin goes down fighting