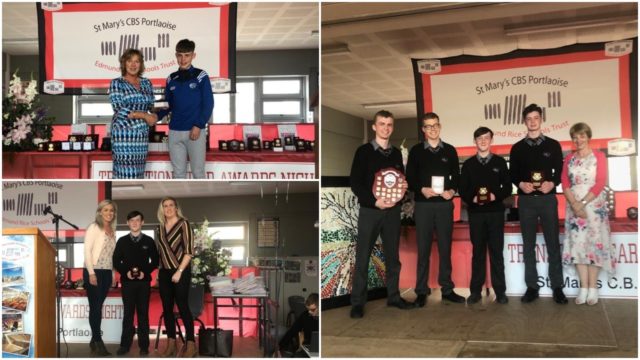 A large gathering of parents and students were in attendance on Monday night last, May 27, to acknowledge and celebrate the individual and collective achievements of the TY class of 2019.
Opening addresses were delivered by principal Maura Murphy, TY Student of the Year John Davis and TY coordinator Ms O'Connell.
Prizes were awarded in each subject area together with particular awards been given for following: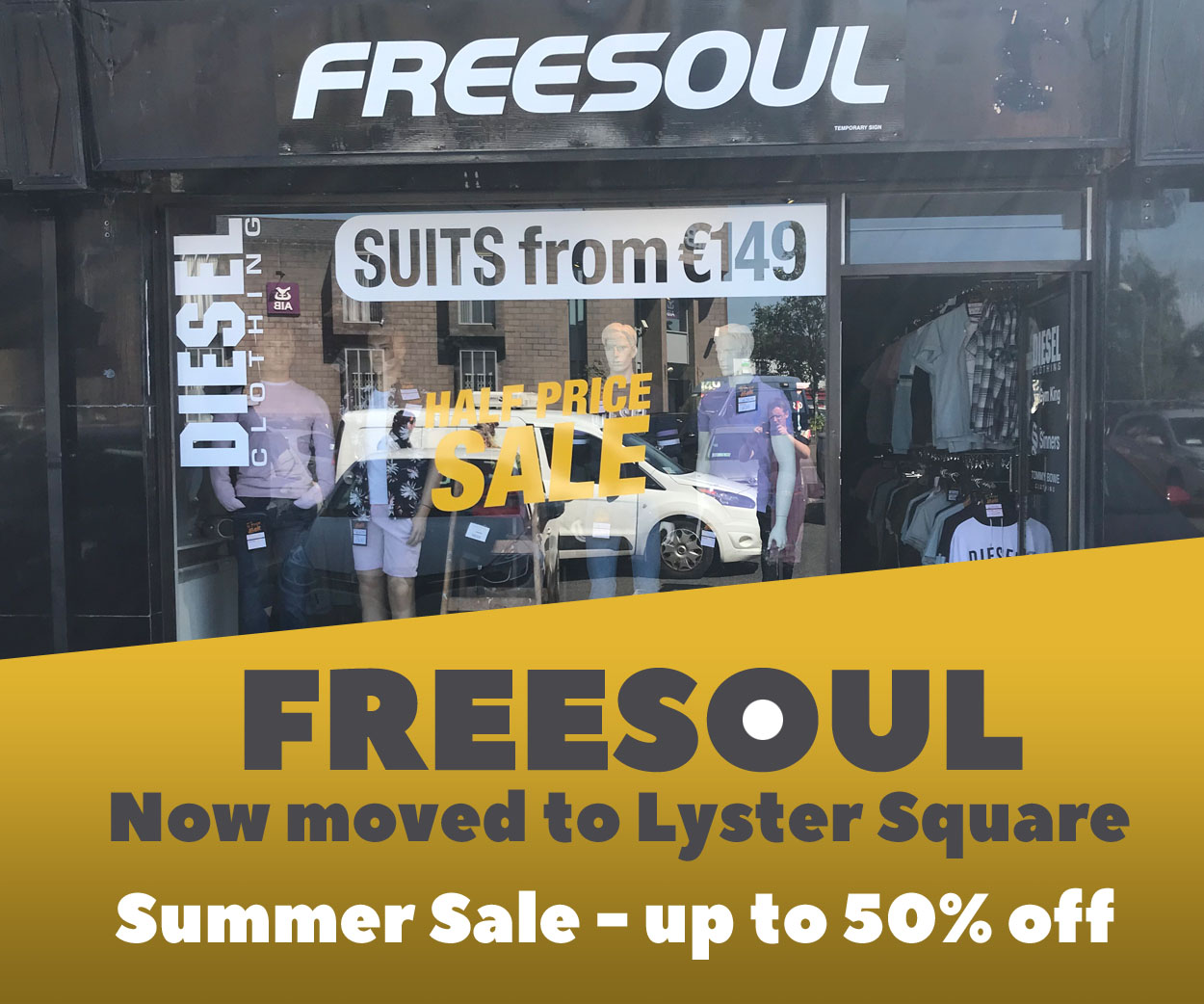 Mini Company 'Hurlz Standz' National Prize winners to students- Marc Ramsbottom, Simon Fingleton and Noah Fingleton.

Coding: Patrick Wilkinson
Mock Trials Schools Competition: Overall prize and individual awards to best speakers on the day-Jack Delaney, Eoin Moran and Darragh Barry Donnaiche
Playwright: John Davis
Microsoft Word National Competition: Eoin Moran
Irish Board of Speech and Drama Gold Medals: Charles Agha and Aaron Flanagan
TY Manager: Owen Kelly
Musical Rising Star: Dara Ramsbottom.
Yearbook Editorial Staff: Owen Kelly,Conor O'Boyle ,Patrick Corcoran, Jack Delaney, Conor Savage, Gary Keane, Ruairi Fitzpatrick  and Jamie Dollard
Gaisce President's Award: 63 students received their Bronze Medals
Spirit of TY was awarded to a number of students whom staff felt embraced the ethos of TY.
Overall TY Student of the Year: John Davis
Class Student of The Year -TYA  Jack Delaney
TYB Christian Kenny Oman
TYC D.J.O'Brien Doyle
Each student also received a folder of certificates which acknowledged all their achievements throughout the year .
The evening event was organised by Ms.L Gillson Programmes Coordinator, who was ably assisted by TY students Christian Kenny Oman, Owen Kelly and Jack Delaney.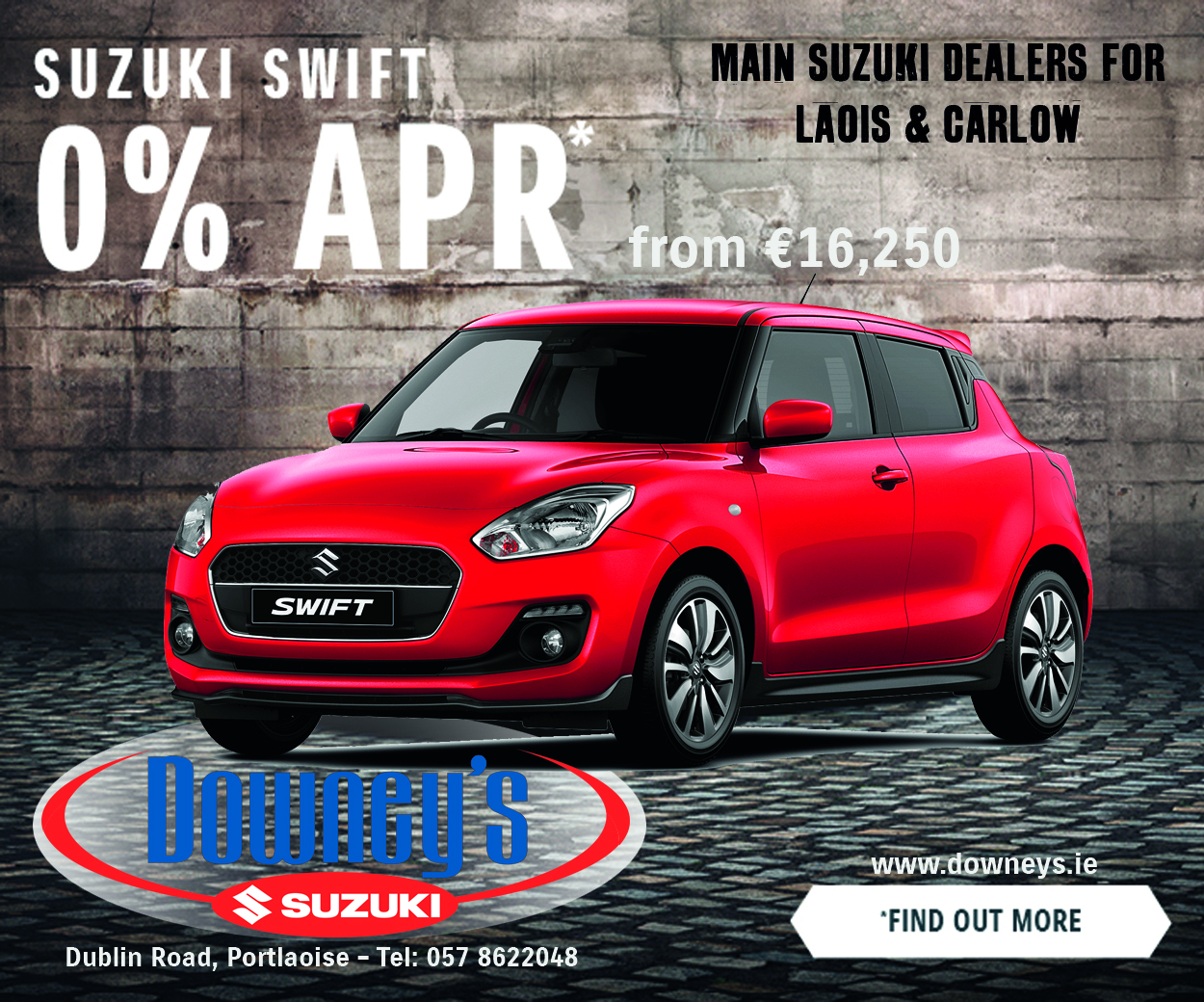 Many thanks to Caroline Brennan for sending the pictures and list of award winners to us.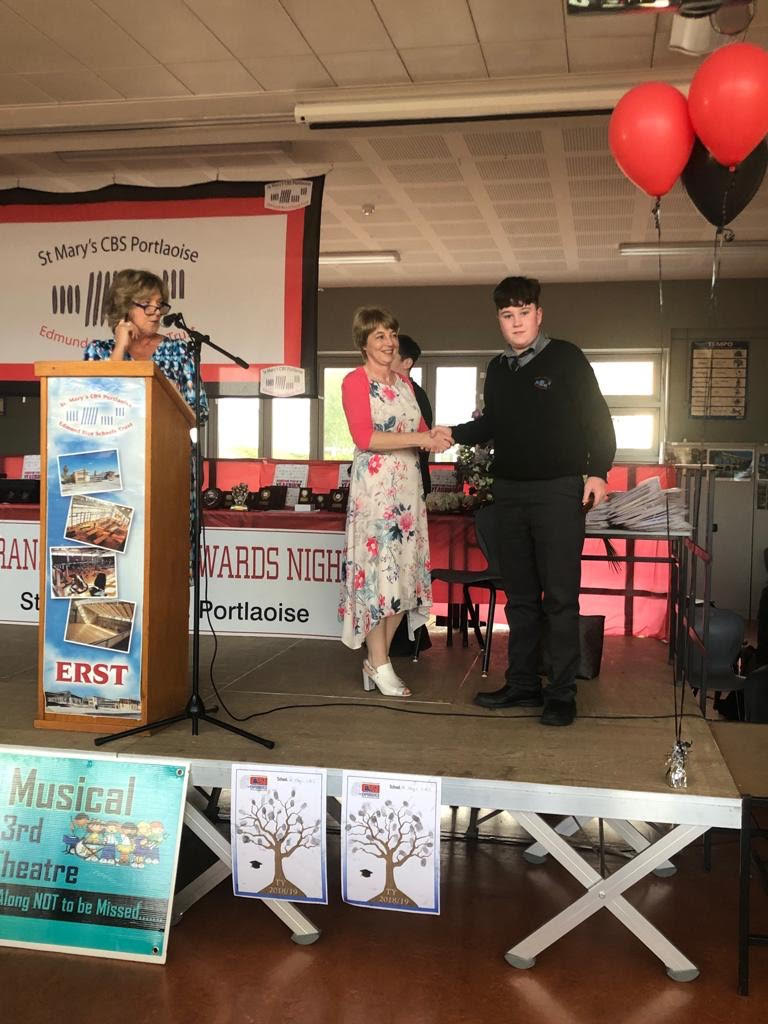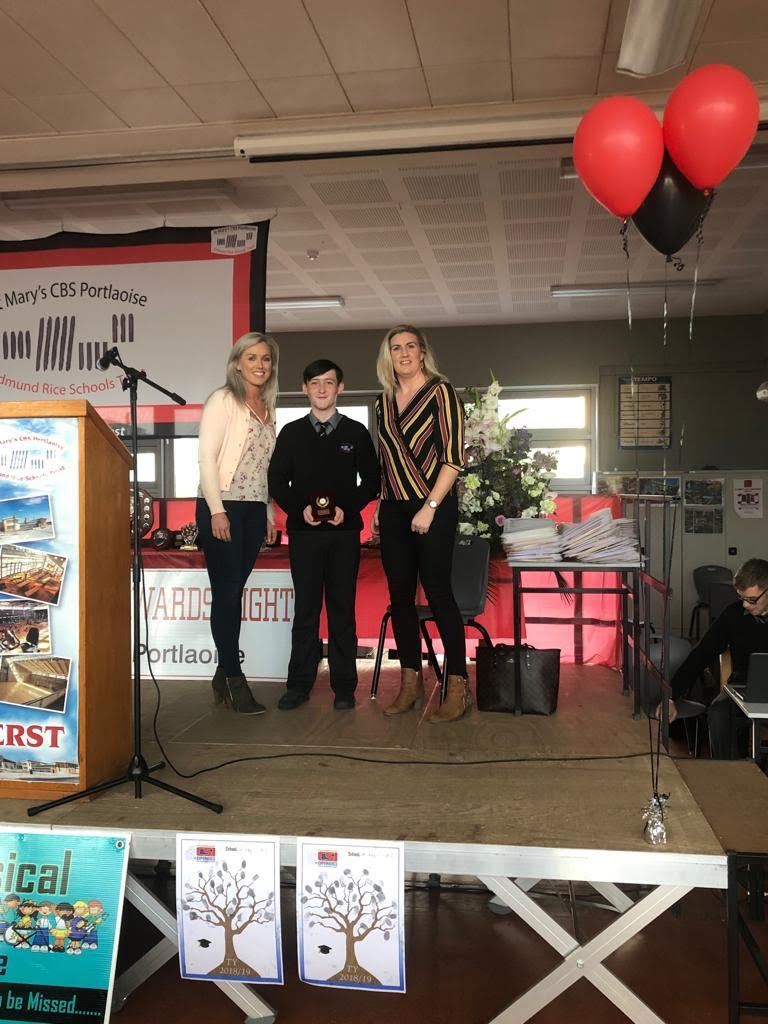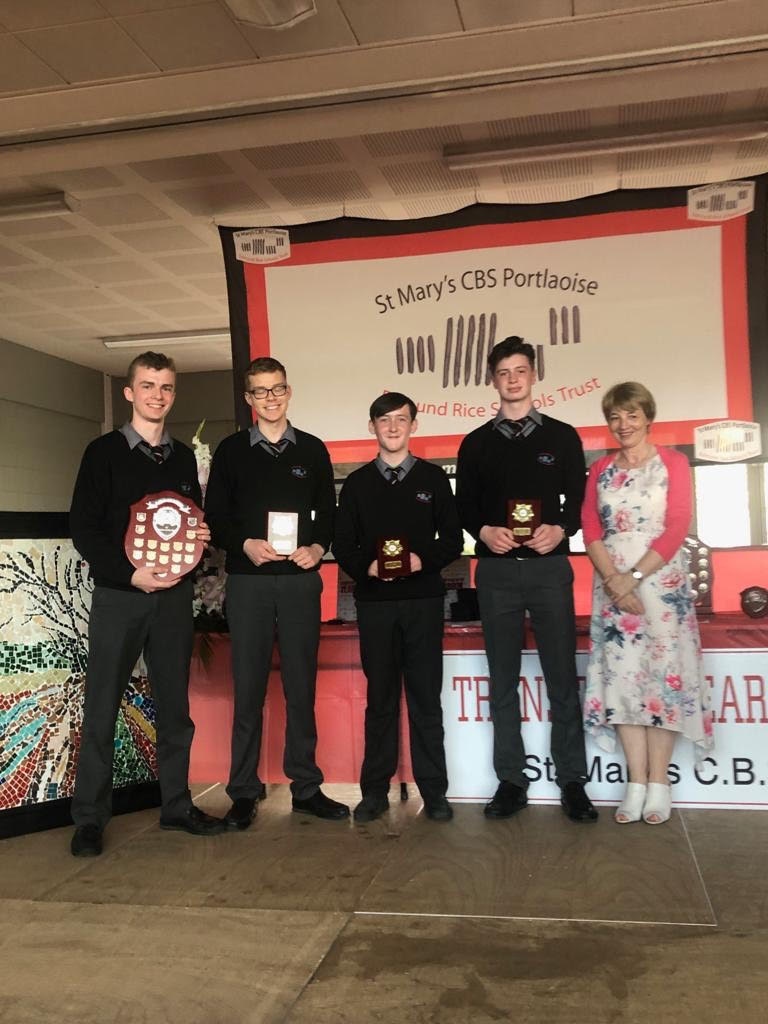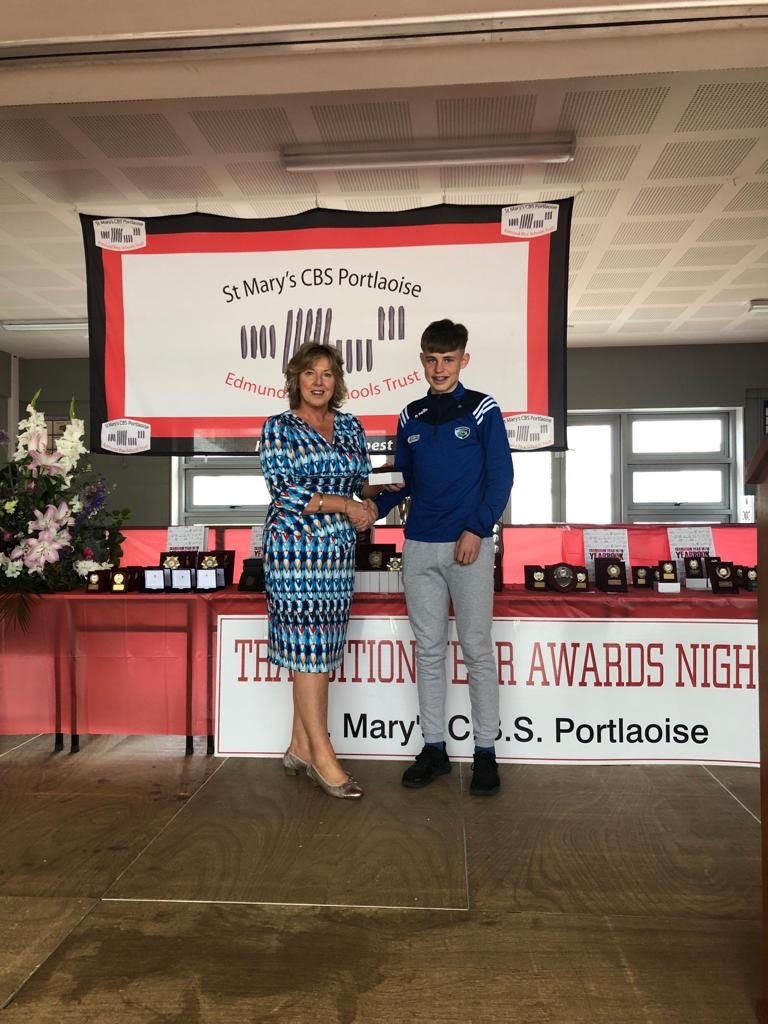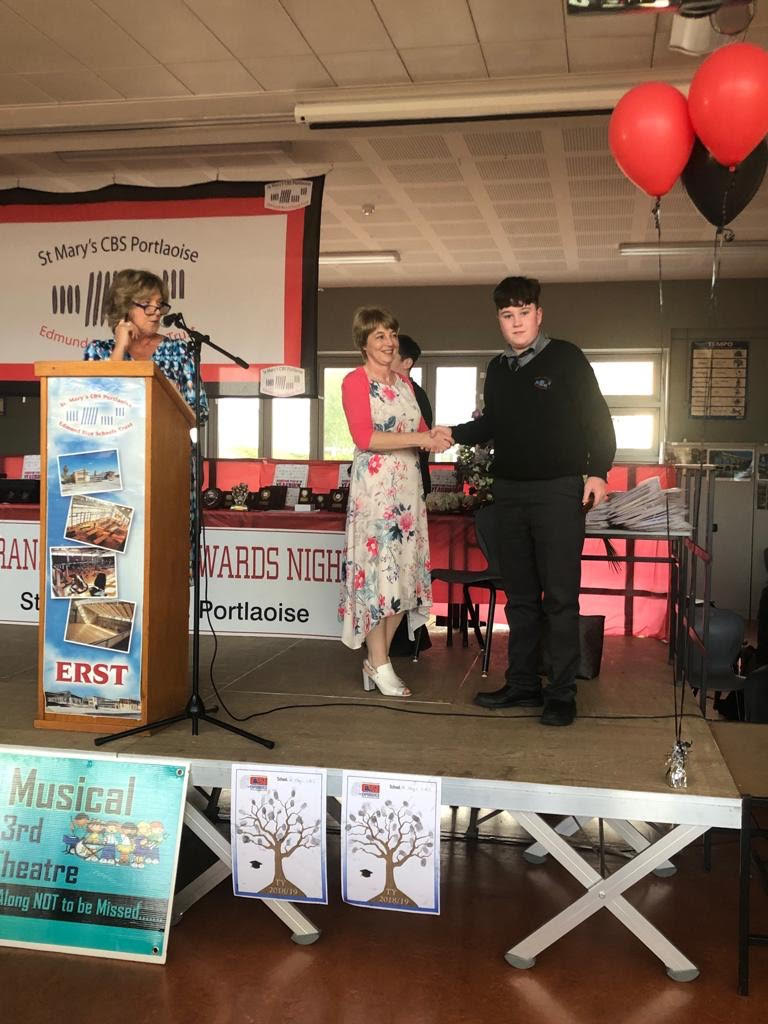 SEE ALSO – Laois athletes scoop huge medal haul at All-Ireland School's Track & Field finals