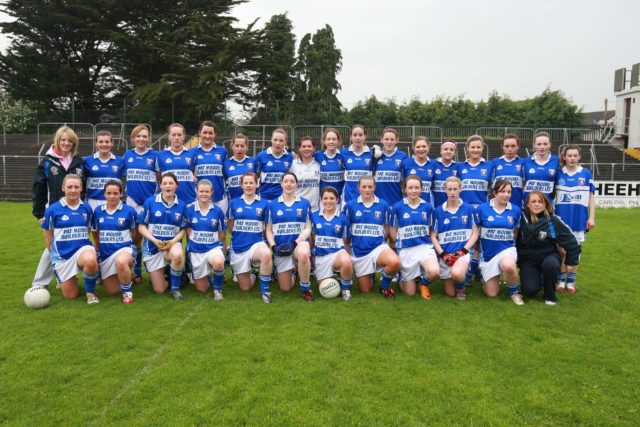 Laois 0-7 Dublin 2-19
2008 Leinster Ladies Minor Football Final
For this week's Remember The Game we take a look back at the Leinster Final that took place in May 2008 when the Laois Minor ladies took on Dublin.
Dublin claimed the Leinster ladies MFC title with a decisive win over the O'Moore women in Carlow and the future senior All-Ireland winners laid down their intentions from the off.
With less than a quarter of the match played it was clear who would walk away as victors at the end. Dublin's unstoppable strength and power was far too much for the young Laois side to handle.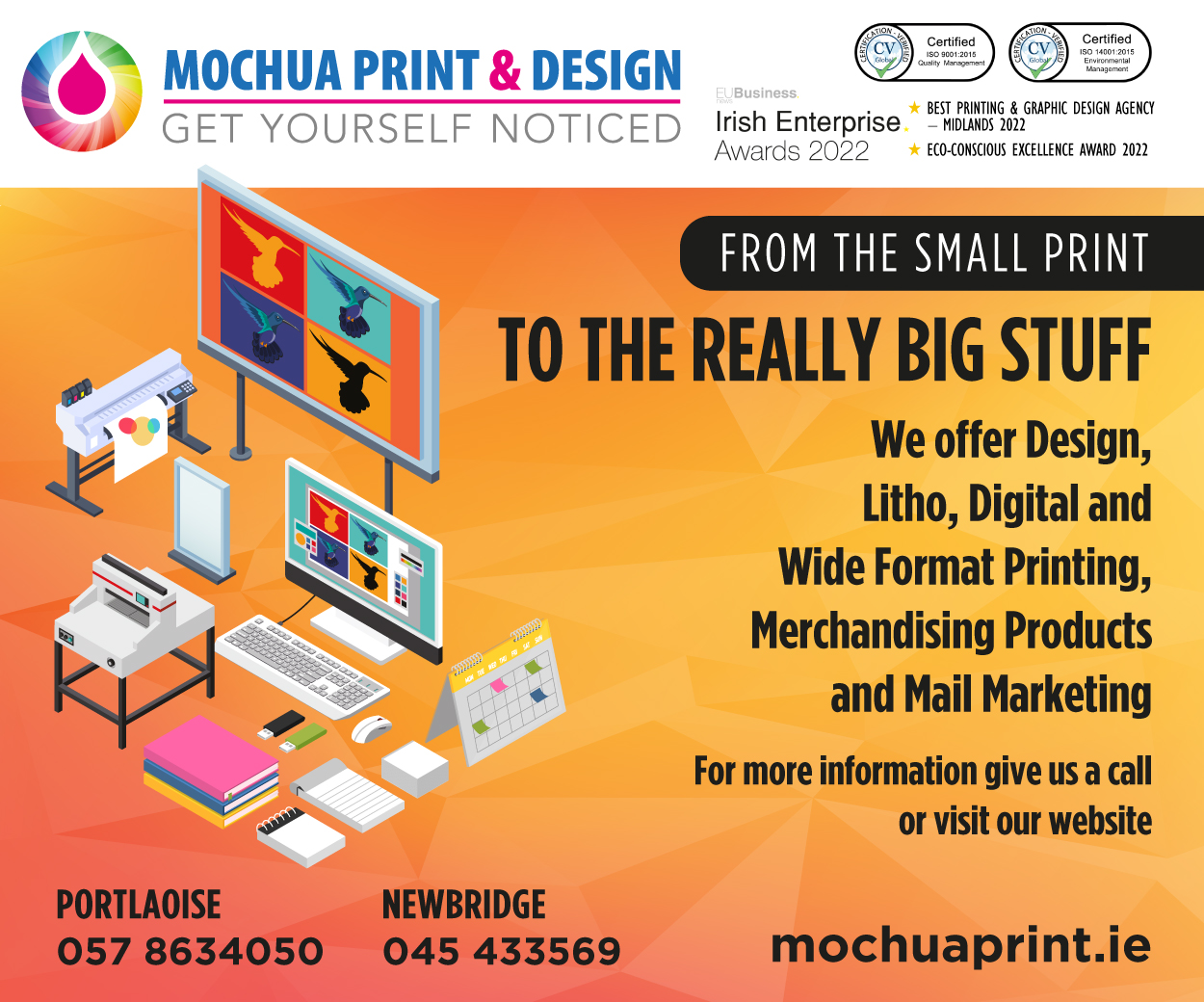 Dublin's firepower and point-scoring from distance had them a healthy eight points ahead during the first 14 minutes played.
Now a three-time All-Ireland winner, Noelle Healy had the game of her life at midfield for the Dubs. Her Midas touch ensured every ball she touched resulted in a score for her team.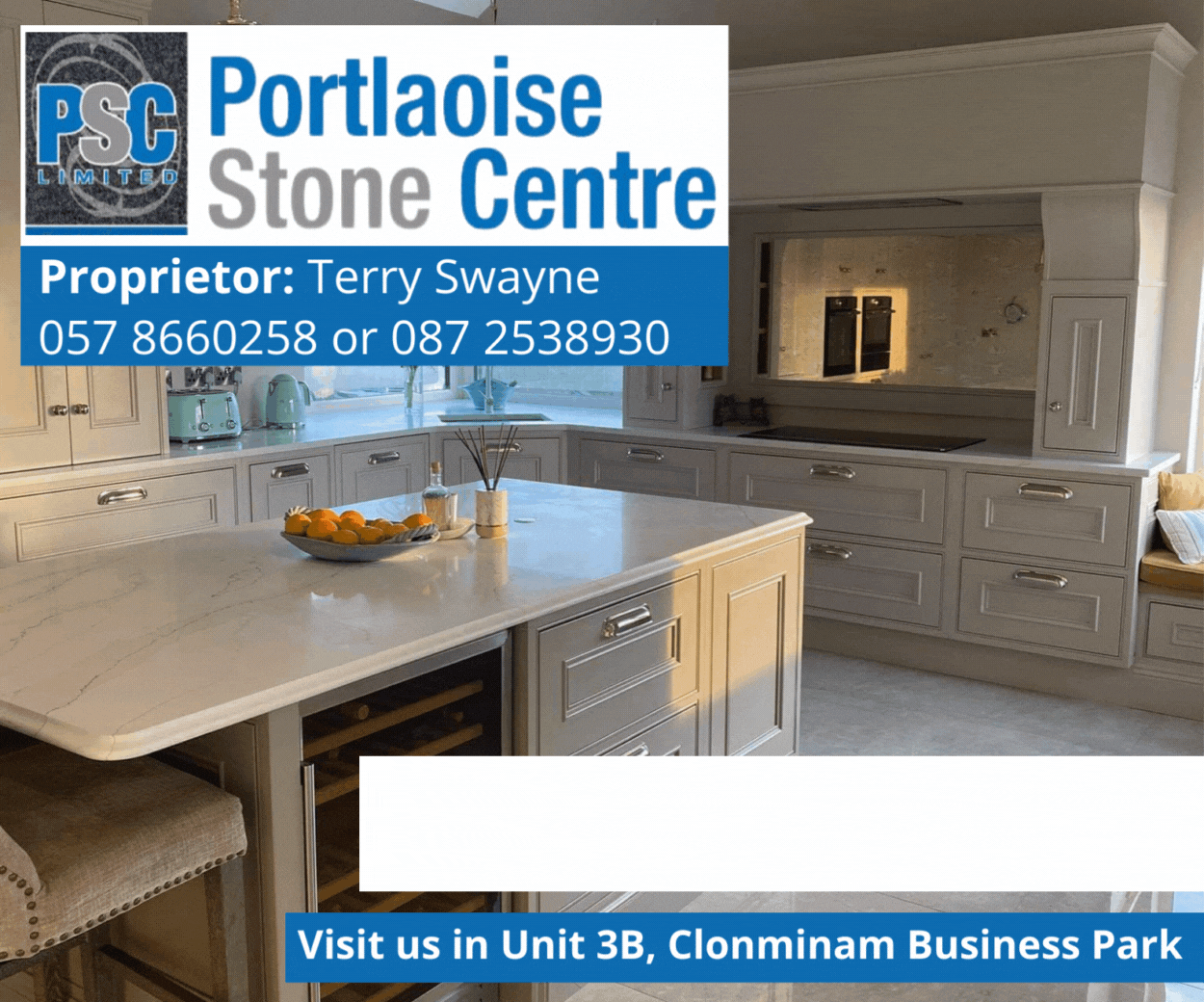 Shona Barry kicked Laois ahead with the first point of the day from a placed ball.
However, a minute later the Dubs star scorer Noelle Healy matched the Laois forward. For the next 15 minutes the now All-Ireland winners accumulated a total of nine points.
Sinead Doogue, Shona Barry and Sarah McEvoy all put in top class performances but a lack of supply let them down in the end as Laois struggled to get the ball out of their own half back line.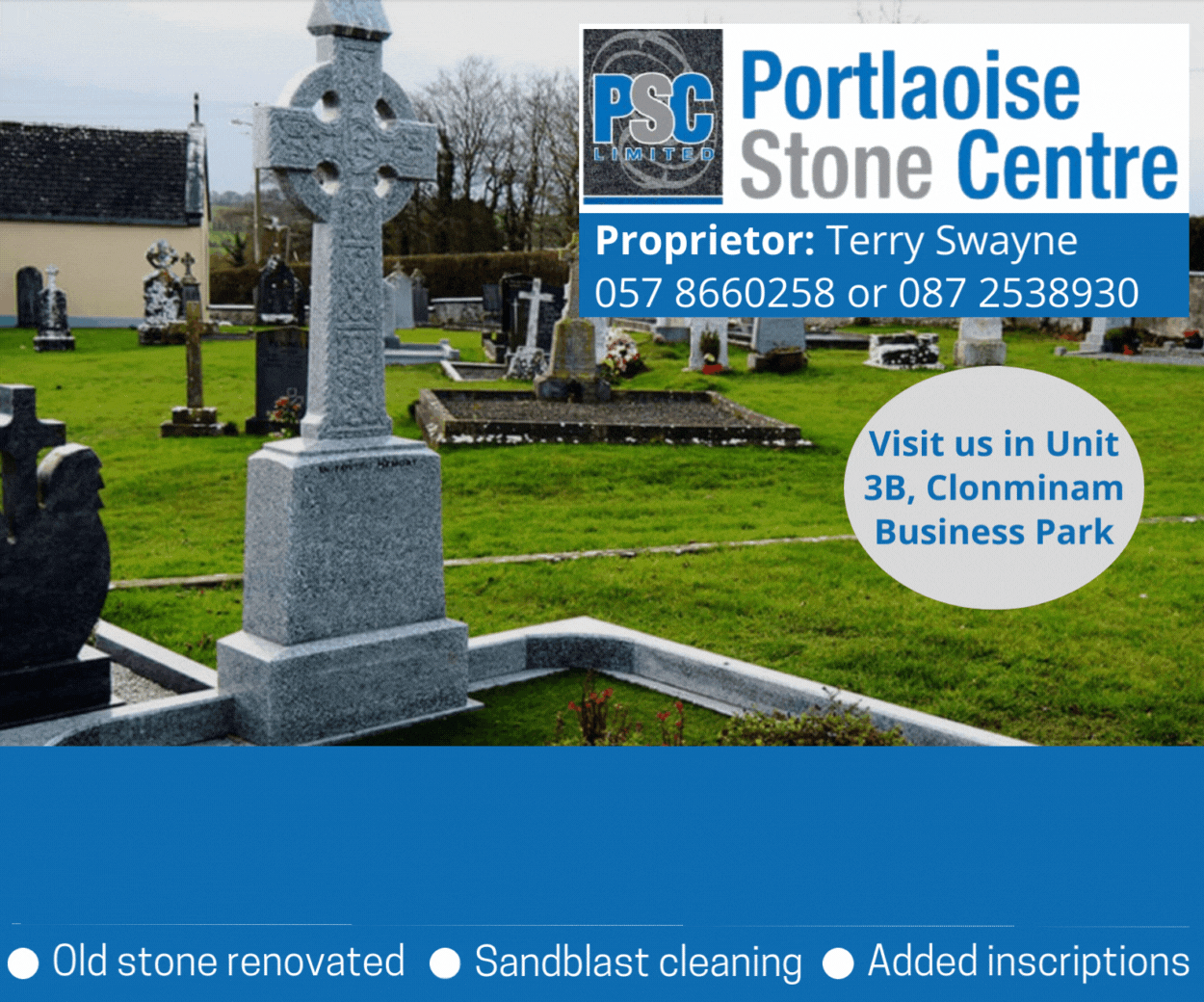 Fiona Hudson, already with plenty of experience under her belt, added Dublin's second point while Amy Connolly, Sinead Cullen and Noelle Healy also found the range.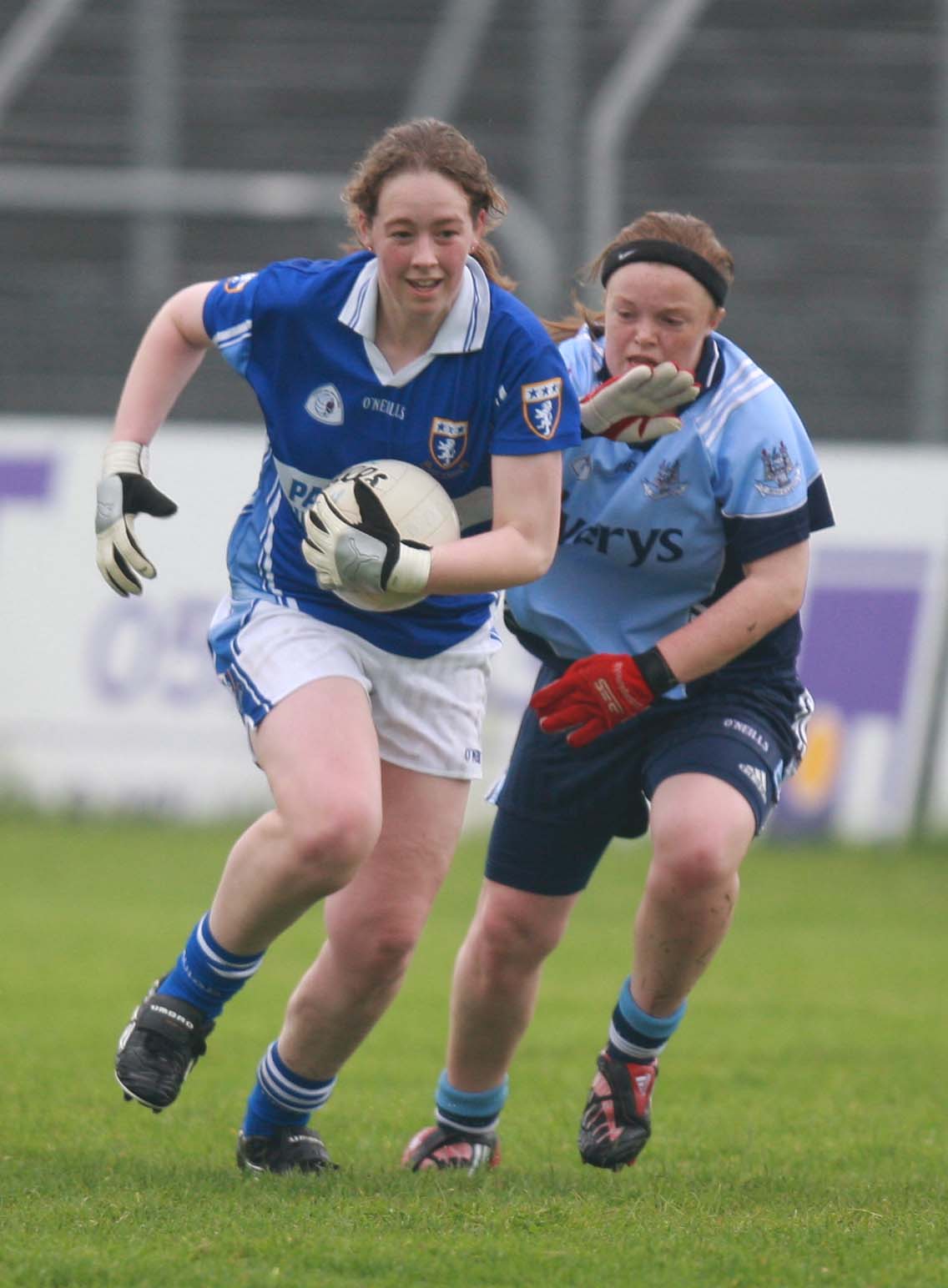 Alice Malone interrupted the Dubs run of play with a hard-earned point as Hudson chipped over two more to raise the white flag.
Connelly found the net and centre back Sinead Goldrick put the final shine to the scoreboard, leaving them go 13 points up at half-time.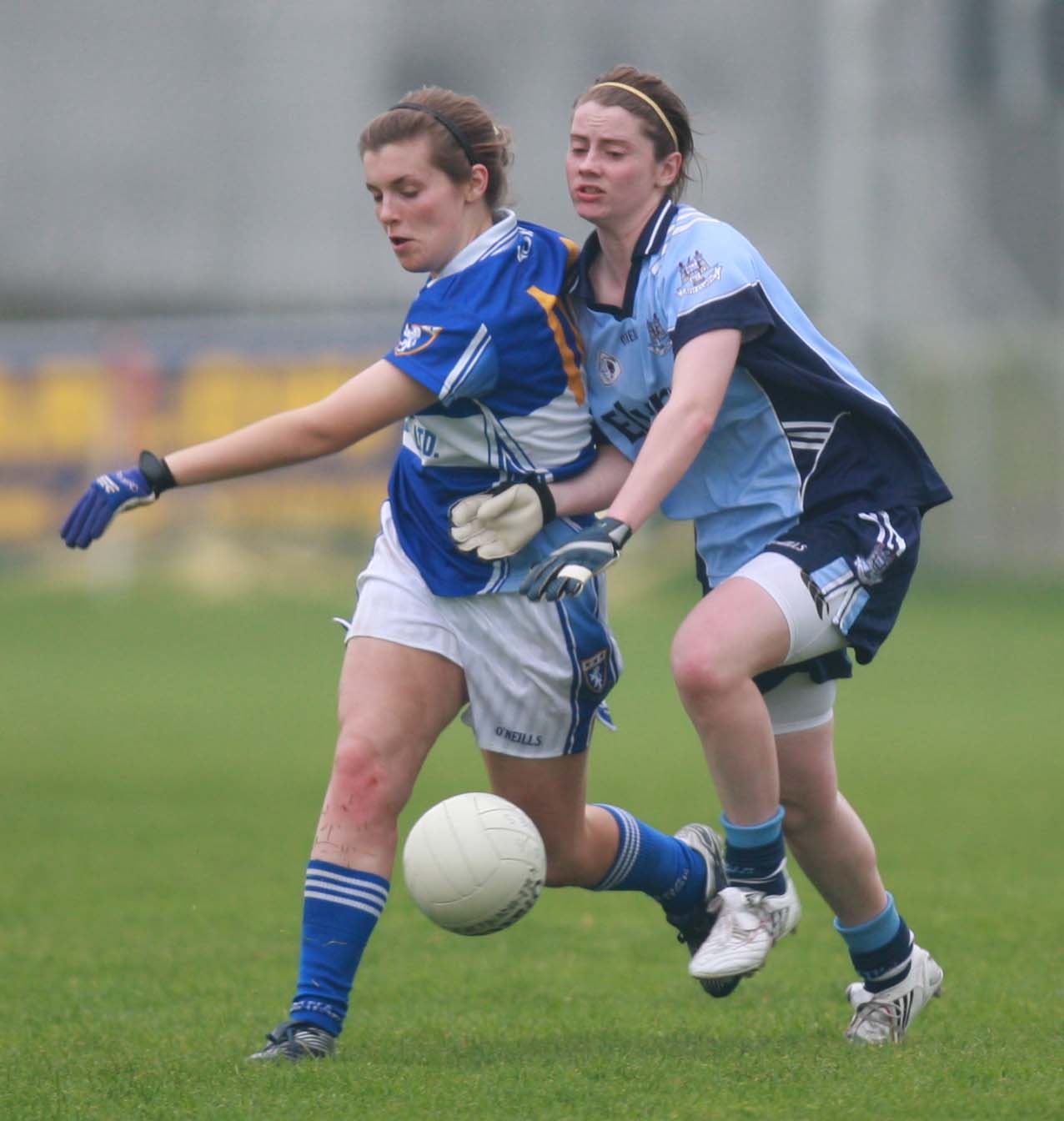 The capital's dominance stalled somewhat in the second half as Laois came back fighting for a chance to win.
Barry again opened the scoring, and added, her third following three more points from the Dublin forwards.
Laois's scoring tally was boosted through the die-hard efforts of Alice Malone, Sarah McEvoy and Anna Moore.
All photos taken were by Alf Harvey.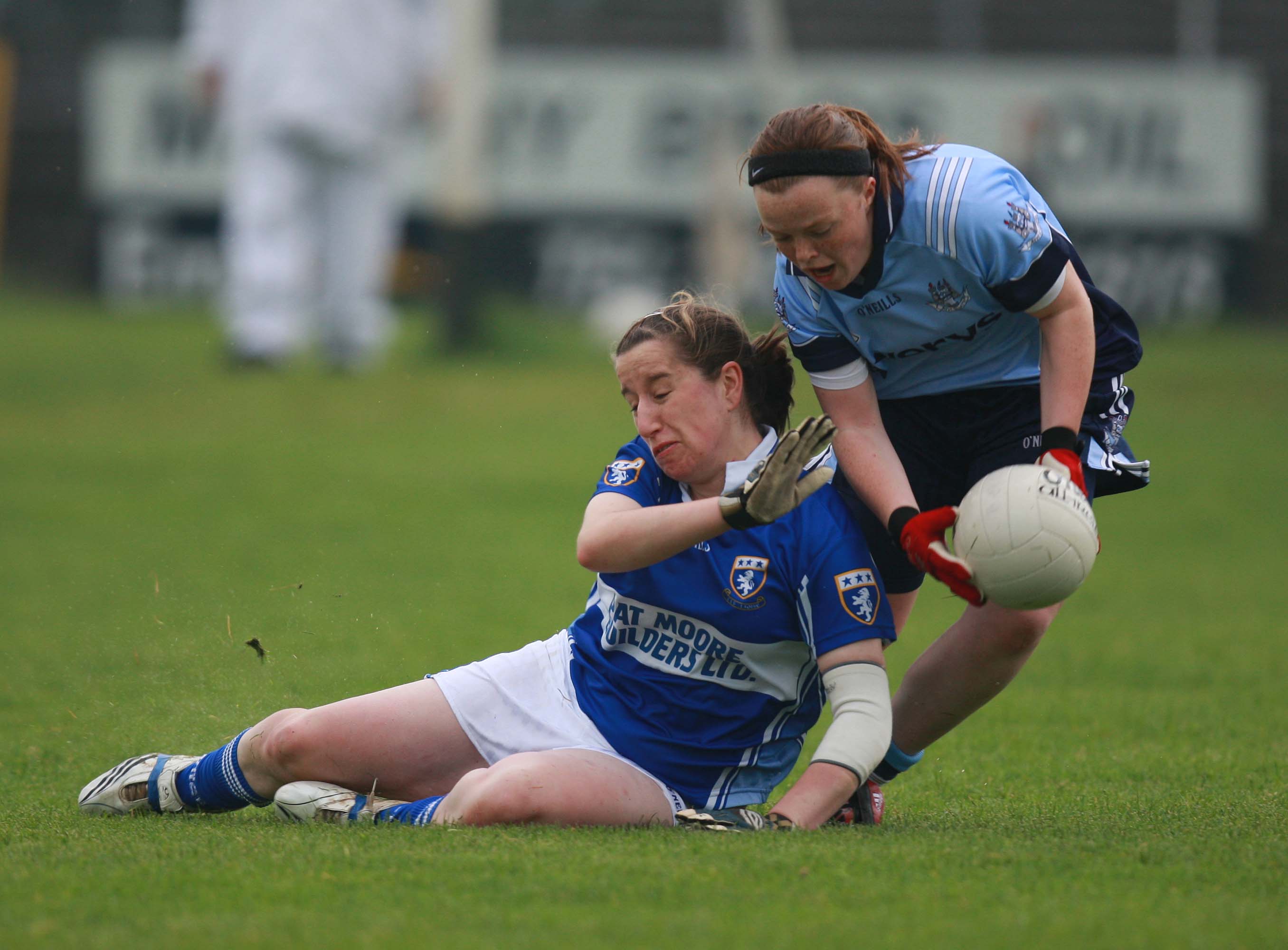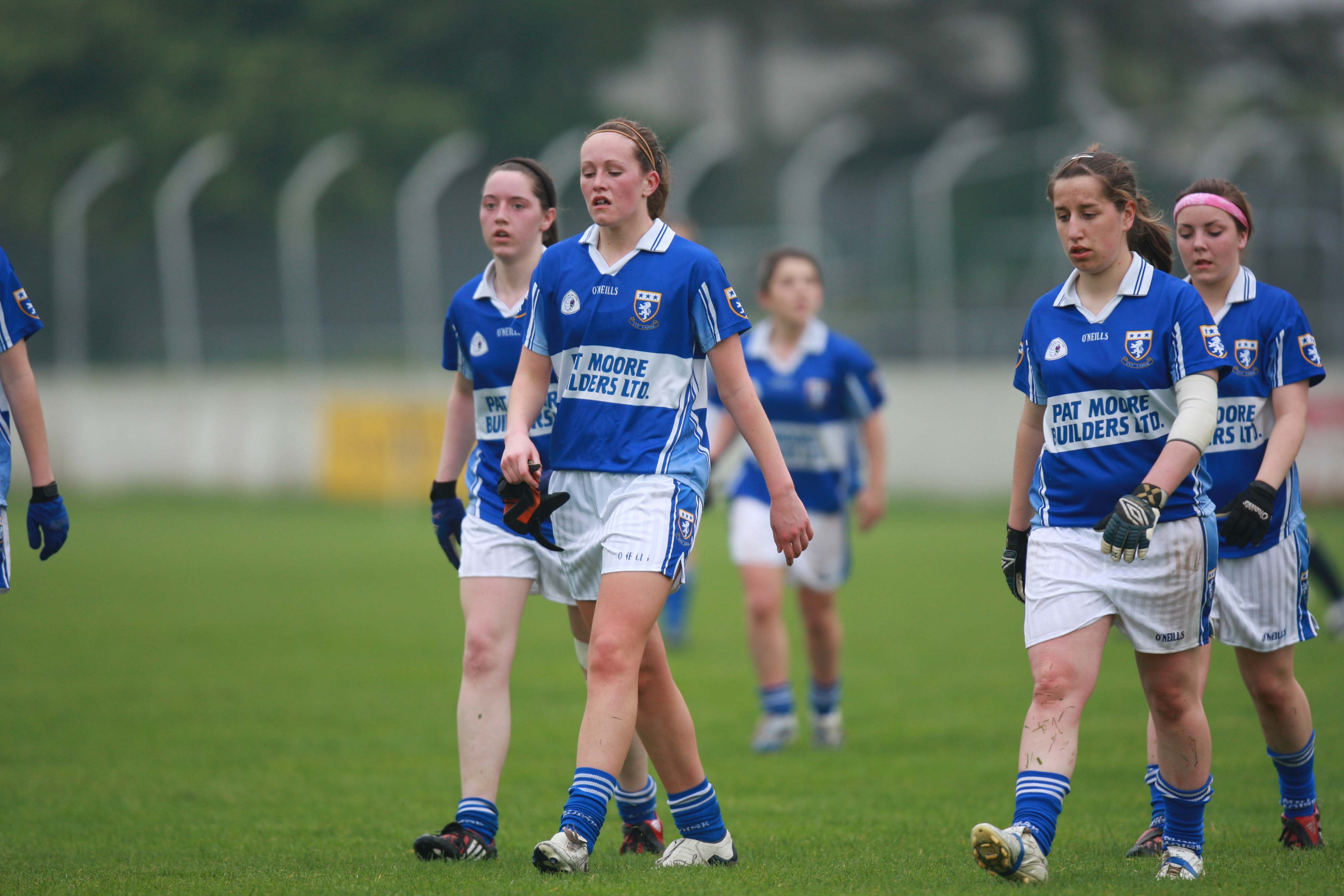 LAOIS: Caoimhe Egan; Clodagh Brennan, Kate Dunne, Maureen Young; Ciara O'Donovan, Kate Dunne, Rhona Julian; Anna Moore, Martina Cripps; Sarah McEvoy, Shona Barry, Sinead Doogue; Rachel Williams, Rosemarie Birmingham, Alice Malone. Subs: Eimear McWey for Williams (22 mins), Alison McEvoy for Brennan (32 mins), Mags Mulhare for Barry (48 mins), Laura O'Connell for Cripps (48 mins) and Aileen Langton for Young (57 mins)
DUBLIN: Hannah Tyrell, Aoife Burke, Karen McGlynn, Ailish McKenna; Sinead O'Mahoney, Sinead Goldrick, Roisin Ryan; Noelle Healy, Amy Connolly; Niamh McEvoy, Fiona Hudson, Arlene Cushen; Shona Barrett, Natalia Hyland, Sinead Cullen. Subs: Deborah Geraghty for Barrett (half-time), Amy Ring foi Browne (41 mins), Sinead Cumiskey for Connolly (47 mins) and Enya Fairell for Noelle Healy (50 mins)
SEE ALSO – Women in Sport: The Laois teenager constantly going for gold – it's Ava O'Connor