Brought to you by Laois Tourism
This weekend it's all about the children with Cruinniú na nÓg , a free day of activities for children all around the county.  There are some really amazing events so make sure you fit one or two in.
For the rest of us there's a foraging workshop at Ballykilcavan Brewery,  the Sé Merry Doyle documentary series continues in Abbeyleix Heritage House and there is walks, courses and live music to keep us busy.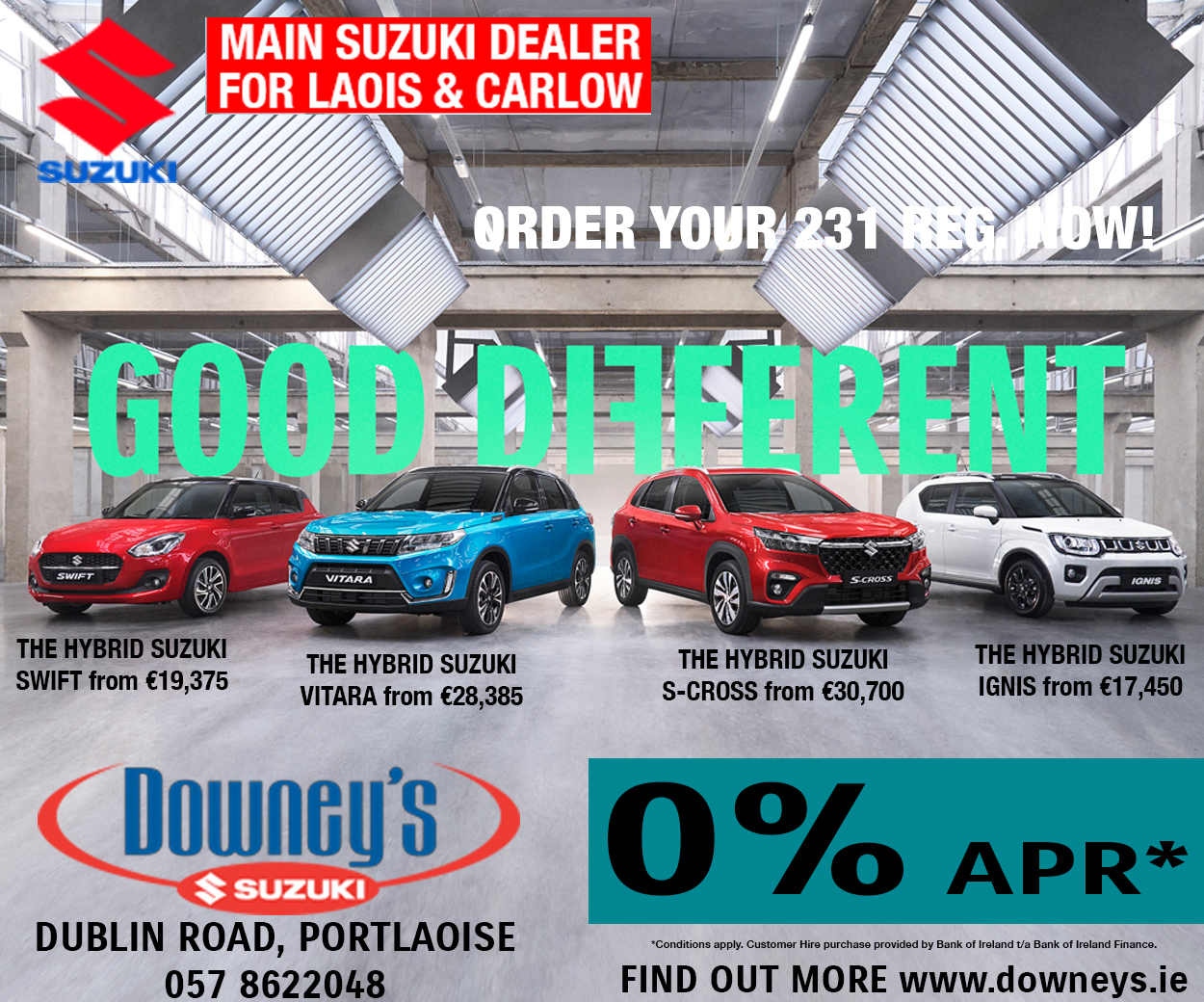 FRIDAY 14 JUNE
Portlaoise Summer Festival
Portlaoise Summer Festival starts in Peppers Lane on Friday June 14 and will continue on June 21 and 28 and July 5.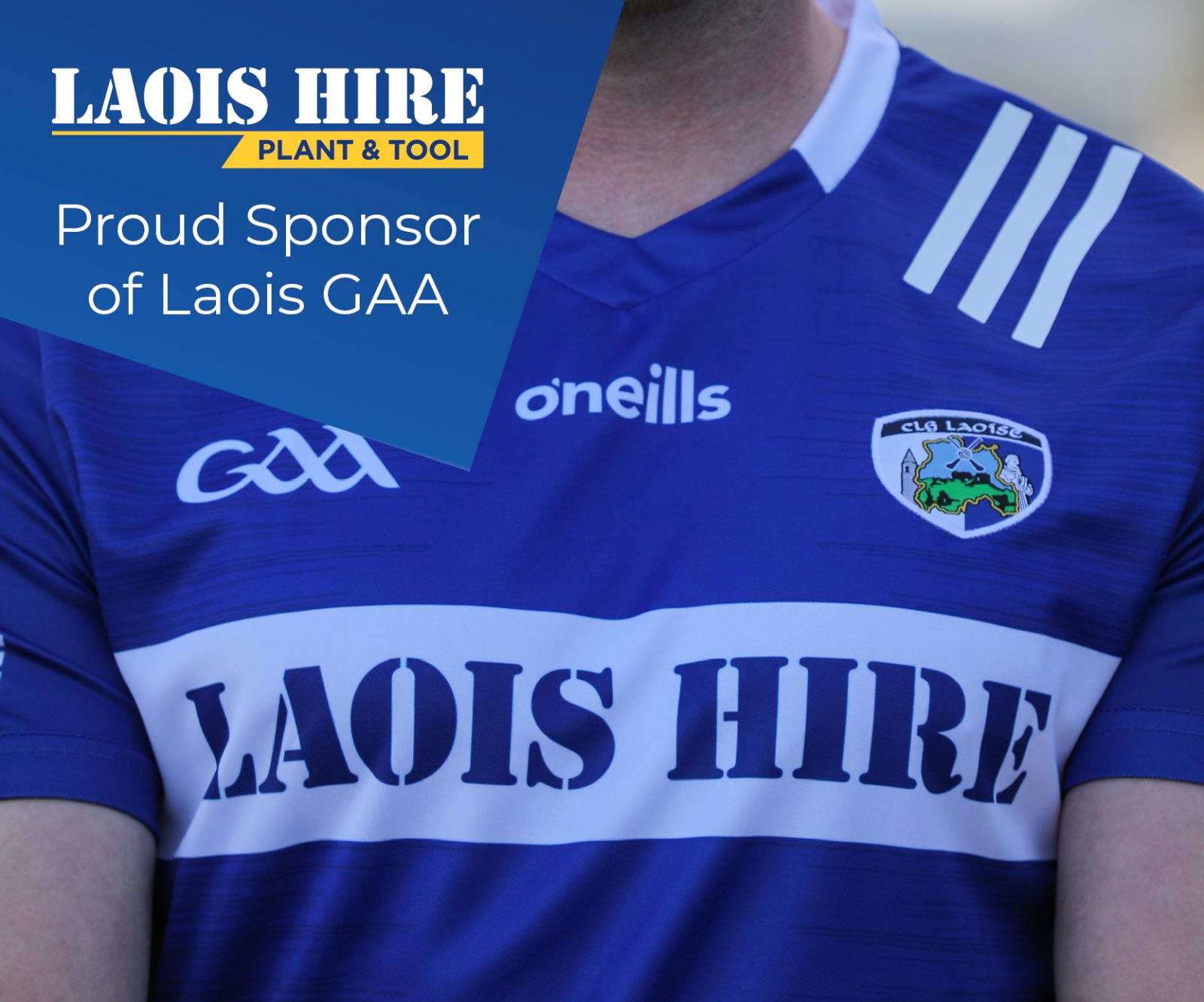 Local artisan food and craft producers will bring this summer market together to showcase the great food and crafts in Laois. This will incorporate the Portlaoise Farmers market also so take note of the new location for the next four weeks.
SATURDAY 15 JUNE
Cruinniú na nÓg
Saturday is all about Cruinniú na nÓg, a national event (as part of the Creative Ireland programme) promoting creativity for children and young people.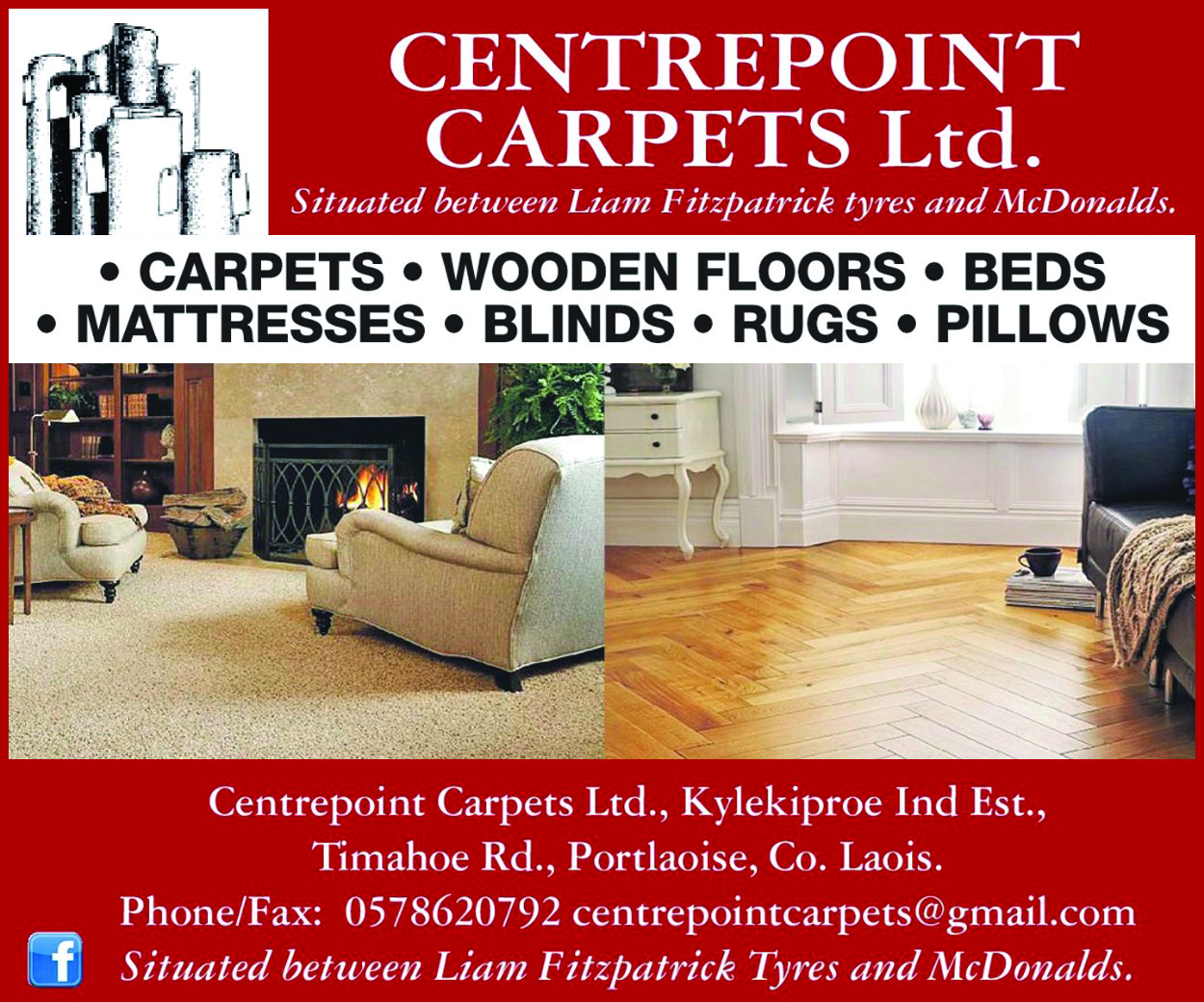 In Laois there will be six events happening across the county in the following locations Dunamaise Arts Centre, Portlaoise; Market Square, Portarlington; Laois Libraries; Old School, Vicarstown; Mountrath Amenity Park and Abbeyleix Heritage House.   
All events are free for the day but booking will be required for most. Have a read below to see what's on and where to get involved.
Mountrath
Mountrath Amenity Park will celebrate Cruinniú na nÓg this year by hosting a fun day full of activities including a chocolate making workshop, shield making workshop, a mosaic making workshop, and a playground concert.   To book any of the free workshops go to here. 
Chocolate Lollipop Making Workshop  with Cocoa Couture| ages 4+
Children will have a delicious experience designing and producing their own chocolate lollipops with local artisan chocolatier Coco Couture. (20 participants max) 2-3pm  & 3-4 pm – Booking Required
Circus Skills Workshop with Circus Corcana  | ages 8 +
Session will include fun warm up games to make everyone feel comfortable followed by an introduction to a range of circus skills and teach some basic tricks in a few disciplines beginning with feather balancing where each participant will learn to balance a peacock feather on their hand and, depending on their abilities, other body parts.
Workshop for children aged 10+ will include scarf juggling and hula hooping.
During this part of the session, we teach some tricks and then go around to individuals encouraging them and helping them along. We would end with some more circus games and potentially (depending on group size) do some parachute games with everyone.
Workshop 1  Circus Skills Junior (age 5-10 years)  : 2.15pm – 3pm. Workshop 2 Circus Skills Senior ( Age 10+ )  : 3-4 pm Booking Required
Explore Clay Workshop with Ceramic Artist Cathy Whelan | ages 8 +   
Inspired by the work of Picasso, this workshop will explore portraiture and shapes through the creation of a clay mask. With focus on clay construction techniques participants will have the opportunity to make a unique and fun clay mask to bring home.
Suitable for ages 8 +. Maximum numbers – 8 per workshop. Workshop 1 – 12.30 – 1pm, Workshop 2 – 1.30 – 2pm, Workshop 3 – 2.30pm – 3pm Booking required.
Instrument Petting Zoo & Drumming Workshop  – Ross O' Meara
Ross, who is primarily a percussionist, is a tutor with the Laois School of Music. He is involved in a number of music initiatives including the Folk Band Cua.  
Instrument Petting Zoo 12.30 – 1.15 pm & 2.30pm – 3.15pm Kids and kids at heart will have guaranteed fun experimenting with a wide variety of percussion instruments before hearing what can be done with some (or a lot) of practice.  No booking Required | ages 2 +
African Drumming Jam Session
1.30pm – 2.15pm & 3.15pm – 4pm – Ross will lead children & young people through playing basic sounds, develop a sense of rhythm, and play authentic West African rhythms in a group jam session! Have great fun while developing skills.  No experience required | ages 7 +
Glitter Babes & Inked Dudes  – no booking required! | All ages   
Children & young people of all ages can enjoy being glittered or inked up with artist Amanda Dunne and if the adults ask nicely maybe Amanda will give them a little sparkler to take home!
Stonemad Workshops facilitated by Philip & Liz Quinn| ages 6+
Tipperary based artists Philip, Liz and their minions are Stonemad! They love to work with a variety of materials – stone, wood, metal, found objects and mud and their passion for their craft is infectious.  They will run workshops throughout the day from 12 – 4pm – No pre-booking required
Workshop 1: Green Wood Stool Making, Workshop 2 : Willow Dome Making , Workshop 3: Stone  Carving Amulets
Nature Art Experience | All Ages
Drop by and be inspired! Children are encouraged to take a closer look at the natural world all around them to inspire fun art-making activities which you can take home from Crinniú . Suitable for all ages.  Facilitated by local art students! No booking required!
Music | all ages
Sing, dance & enjoy Live Gig & DJ in the park during the event!Unique Nature Art Workshops with local Mountrath Artist Jordan Hill FREE, however booking is required.  https://www.eventbrite.co.uk/e/crinniu-na-nog-2019-mountrat…
Portlaoise
Dunamaise Arts Centre is the home of Cruinniú na nÓg in Portlaoise with a full day planned. To book any of the events call the box office on 057 866 3355.
10-11.30am in the GALLERY: "Creative Wellness" with Aisling Brennan, Ages 7 – 11
10am-12pm in the MEZZ: Circus Skills Workshops with Maria Corcoran, Ages 6-8, 9-12
11-1pm on the STAGE: Try an Instrument with Music Generation Laois, All Ages
12-3pm in the GALLERY: Meet the Artists – with Abbeyleix artists. Drop in and Draw & respond to themes of exhibition. Q&A with artists. All ages
3pm on the STAGE: Family Puppet Show by Julie-Rose McCormick "Leprechaun Tales" / ''Beauty & The Beast''
4pm on the STAGE: Family Puppet Show with Julie-Rose McCormick Shadow puppetry For families and all age groups.
Portlaoise Library
Amazing creatures will be created the Puppet Making workshop at Portlaoise Library with puppeteer Julie Rose MCormick. This is part of Cruinniú na nÓg and begins at 11am. All are welcome to this free event, just pop along on the day!
Mountmellick Library
Mountmellick Library is hosting art workshops with Caroline Keane as part of Cruinniú na nÓg.  There are a number of different workshops that are all free but booking is essential as places are limited.  5-7 years class 10-10.45am, 8-10 years class 11am -12.15pm, 11-13 year olds 12.30-1.45pm
Durrow Library
Durrow Library is hosting a Lego Science Workshop as part of Cruinniú na nÓg.  This is a great way to explore the world of science through fun experiments with Lego.
The event is free but booking is required by emailing lmoriarty@laoiscoco.ie or by calling into the library.  Suitable for children from 8-12 years and it runs from 11-12.30pm
Abbeyleix Library
Kids' Coding Workshop.  Learn the basics of computer coding with specialist tutors and software on the day and start your journey to become a coding pro! Part of Cruinniú na nÓg.
Free event but places are limited. Booking is essential. Ages: 7-12 years 11am-1pm Ph: 057 8730020 or email abbeyleixlibrary@laoiscoco.ie
Portarlington Library
Portarlington Library is celebrating Cruinniú na nÓg with a Parent and Child craft table.  Bring the kids along for some crafting fun from 10am- 12.30pm
Vicarstown
Cruinniú na nÓg, Saturday June 15 goes all 'Viking' at the Old School, Vicarstown with interactive theatre, arts and crafts, pop-up Viking Village with dress up & free play, hair braiding & circus skills workshop from 10.30am – 13.30pm.  No booking required but first come first served for workshops!
Abbeyleix
Heritage House is the Cruinniú na nÓg hub in Abbeyleix. To celebrate Cruinniú na nÓg this year, Abbeyleix Heritage House will host a fun day full of activities and workshops.  All activities are free and run from 12pm-4pm.
Enjoy a fun filled day of stimulating and imaginative activities including: designing and producing chocolate lollipops with local artisan chocolatier Coco Couture; Viking shield design and making workshop; mobile screening printing of fair-wear T-shirt or tote bag to take home in association with Angelina Foster; ornamental paper crafting using paper coils with artist, Pat Byrne; and live gig for young people in the playground with musician, Ray O'Sullivan including a workshop exploring various instruments from ukulele to guitar.
Chocolate Making Workshop | ages 4+ 12-1pm
Children will design and produce their own chocolate lollipops with local artisan chocolatier Coco Couture. (20 participants max)
Shield Making Workshop | ages 3+ 12-2pm
Children will design and take home their very own Viking Shield. (15 places)
Live Printing Station in association with Angelina Foster | ages 4+ 12-4pm
Children will use a mobile screen printer to print their very own fair-wear t-shirt or tote bag to take home. Special emphasis on the use of the Irish language and all text is as Gaeilge. (24 places)
Photography Workshop facilitated by Paul Moore | ages 12+
Young people will take their own photos then edit them using common smartphone apps. (15 places)
Mosaic Making facilitated by Mosaics at the Mill | ages 6+
A group project which will be on permanent display to mark the Cruinniú na nÓg celebrations of 2019. (10 places)
Playground Concert | all ages 2-4pm
Musician Ray O'Sullivan to play live gig to young people in the playground.
Portarlington
Into the West – Mural Unveiling and Film Screening, The Square, Portarlington. Part of Cruinniú na nÓg events in Portarlington celebrate close connections with the film Into the West. 
Gather outside the old cinema for the unveiling of a mural created by artist Adam Warren, paying homage to the iconic film Into the West at 5pm. The film's iconic cinema scene was shot in Portarlington, with nearby Lea Castle also used as a film location.
Many local people were extras in the making of the film.  There will also be free showings of the film at 3pm and 5.30 in the Church of Ireland Hall. Open to children of all ages. To book tickets see here.  
Warre Natural Bee-Keeping Course
Dunmore Country School, Durrow is running a warre natural bee- keeping course.  The course covers basics of a bee nest, construction, how to preserve the site, management, honey harvest & much more.  
It costs €90 and runs from 10am-3pm. For more information see dunmorecountryschool.ie or Ph: 087 125 8002
Bingo Loco
Midlands Park Hotel hosts Bingo Loco Saturday night.  It's a madcap night with bingo complete with rave rounds, lip sync battles and dance offs.  
Tickets are €20 and it begins at 8pm.  For more information see hello@bingo-loco.com or facebook bingo-loco.com/portlaoise
Sean Dowling Testimonial
The day begins with the match kicking off at 3pm in Conor David Park. Then it's onto Moloney's Gaelic Bar for 5.30pm for the presentation of medals and BBQ weather permitting.
Live music along with a raffle with some great prizes later that night.  Tickets are €5 and are available in Moloney's Bar. For more information see here. 
Rebel Hearts – Live Music
Kavanagh's Bar & Venue hosts Rebel Hearts this weekend. They are a unique and passionate ballad group perfect to get a Saturday night going.  Tickets are €10 and the gig begins at 9.30pm. 
The Loopline Collection – Jimmy Murakami – Non Alien
Abbeyleix Heritage House hosts a series of four documentaries by acclaimed filmmaker Sé Merry Doyle. One film screening each Saturday, followed by a reception and Q&A with the director.
Tonight's film is The Loopline Collection – Jimmy Murakami – Non Alien.  The film begins at 7pm and Tickets are €5 and are available at Heritage House reception. 
One Day Art Workshop -Heyday Studios Portlaoise
Learn how to paint. Acrylics, oils, watercolours and pastels. Colour mixing, brushes and papers. All materials provided and lunch included.
The course costs €60 and runs from 10am-3pm. For  more information contact Pauline on 087 648 2260. 
Foraging Workshop
Ballykilcavan Brewery hosts Julie Smyth of Wild Food Kildare for a foraging workshop in the amazing walled garden.  
Go for a leisurely walk, discuss the plants found there, enjoy a cookery demonstration with some light refreshments and round it off with a relaxed chat about wild food.
The course runs from 12pm-3pm  and costs €35 and is limited to 12 places. For more information see here. 
SUNDAY 16 JUNE
Summer Fete
Clonenagh National School are holding their annual Summer Fete on Sunday 16 June in the school grounds.
Always an enjoyable family day out with home baking, games, children's play area, lots of stalls with great bargains to be had. Everyone is welcome to this very enjoyable event
Gortnalee Gardens – Charity Opening for Laois Hospice
Gortnalee Gardens, Donaghmore  is hosting a fundraising event in aid of Laois Hospice for the third time. Please come along and support this worthy cause.
The garden is looking good so we are hoping you will enjoy your day! Children are welcome but must be supervised at all times!  The garden is open from 2-6pm.
Slieve Bloom Guided Walk
The Slieve Bloom Walking Club's next guided walk is the Harry Potter Wood Walk.  This walk is a Grade B 9km walk and takes 3hours so a good level of fitness is required.
Meeting point is the Catholes car park at 11am.  €5 per walk or €20 annual membership (€30 for family). 
SEE ALSO – One of Laois's oldest festivals CANCELLED for 2019